Let's be real—everyone deserves a little cashmere in their lives, and what easier way to have such a cozy comfort than in your wardrobe?
Finding quality cashmere could be difficult if you don't know where to start, but let us introduce you to Gobi Cashmere, a clothing brand primarily offering stylish apparel made from 100% raw Mongolian cashmere.
If you want to learn more about Gobi and are curious whether or not this brand is worth it, keep reading our Gobi Cashmere review for everything you need to know.
What Is Gobi Cashmere?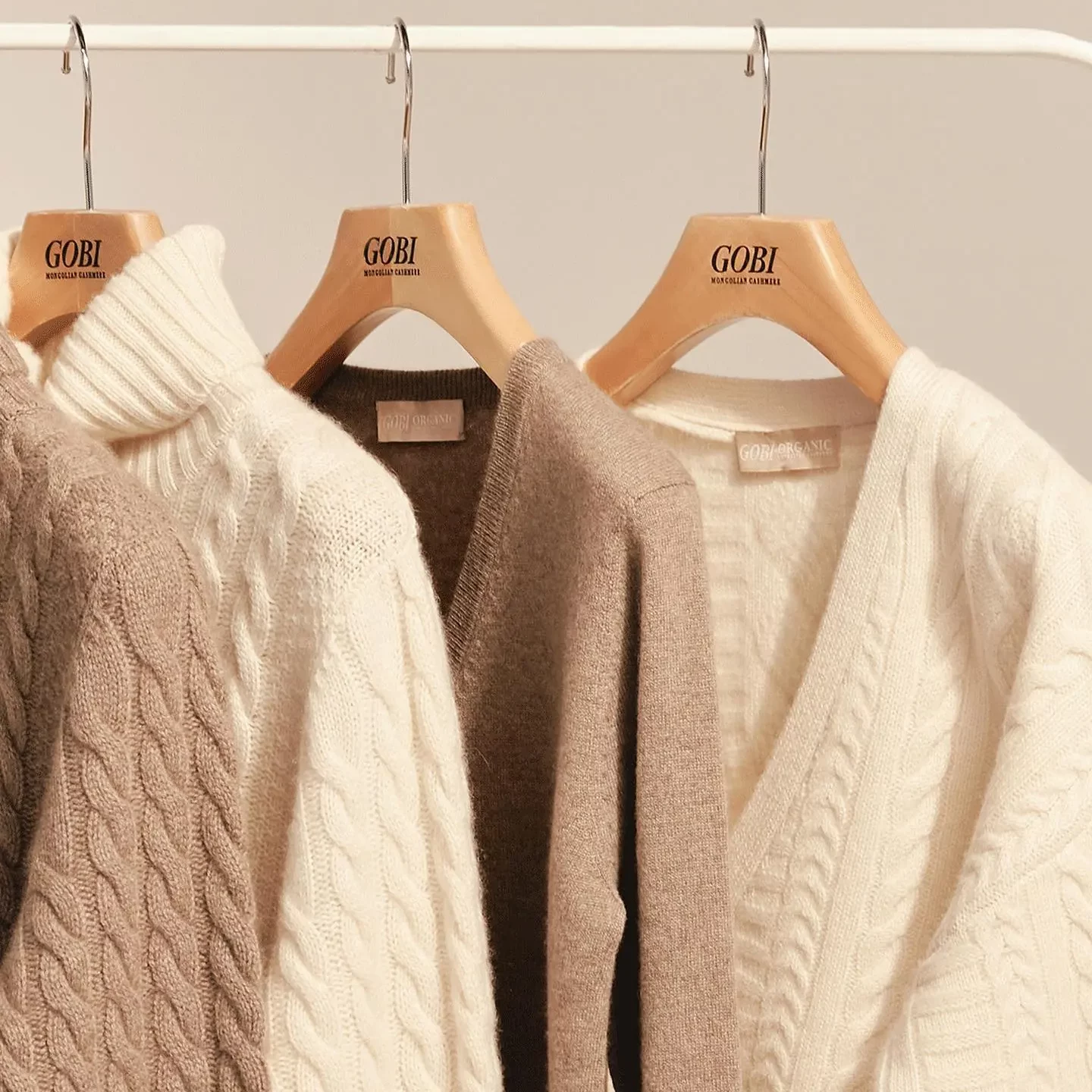 Gobi Cashmere is a Mongolian cashmere manufacturer that has been around since 1981.
That said, Gobi certainly doesn't lack experience in the fashion industry and has been able to stand the test of time thanks to its high-quality materials alongside its huge product catalog and sustainable and traceable practices. 
With a wide selection that can cover you head-to-toe in cashmere, it's no wonder Gobi is so popular.
Gobi Cashmere Reviews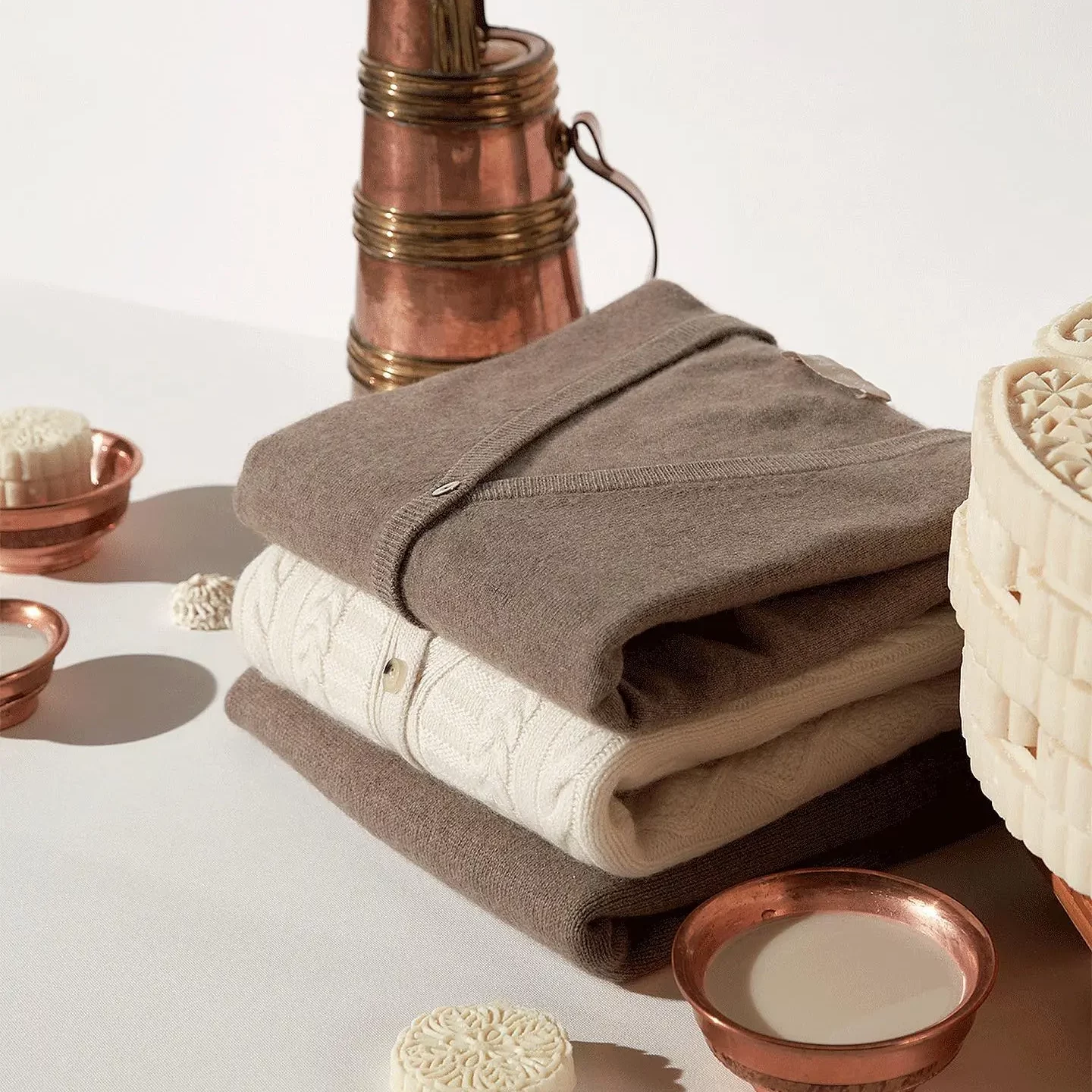 Overall: ★★★★★ 4.5 stars
Generally speaking, Gobi has some pretty bangin' reviews across the board.
People love the quality, coziness, and style of all the products Gobi offers, but the prices accommodate small and big budgets alike.
After trying a couple of Gobi garments ourselves, we 100% agree – their garments are unbelievably soft and well-made. We love their selection of basics.
The only thing some Gobi shoppers have had hiccups with is customer service and the return process, but we'll get into that more in a bit. 
Quality: ★★★★★ 5 stars
The best thing about Gobi is the quality of their cashmere. Since the brand is based in Mongolia, it should be no surprise that they have access to 100% raw Mongolian cashmere.
Soft, comforting, cozy, and everything else that describes feeling oozy and warm, Gobi's apparel and accessories are especially perfect if you're facing cold weather and conditions.
Price: ★★★★ 4 stars
Considering the quality, Gobi is a bit on the pricier side of the spectrum, but that doesn't mean there aren't items from the brand for a variety of different budgets. 
When shopping with Gobi, you can expect the price range to be anywhere from $45 to $1,000 depending on the item.
Customer Service: ★★★ 3.5 stars
Customer service can always be a little hit or miss, but Gobi has received some issues from shoppers about the customer service lacking.
It appears that the customer service experience isn't very consistent, but finding out how to contact customer service in the first place is half the work considering the contact information takes a couple of clicks to get to.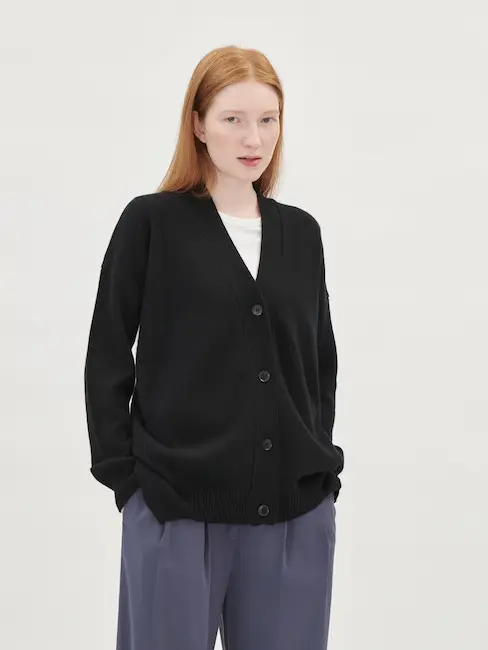 The best thing about essentials is that a lot of the time they can be gender-neutral.
Inclusive, chic, and contemporary, Gobi's gender-neutral collection is perfect for those who don't think fashion belongs to any gender.
Featuring high-quality and soft sweaters, cardigans, and other pieces, Gobi's gender-neutral collection will be an awesome addition to your wardrobe.
RELATED: 14 Best Gender-Neutral Clothing Brands Out There
---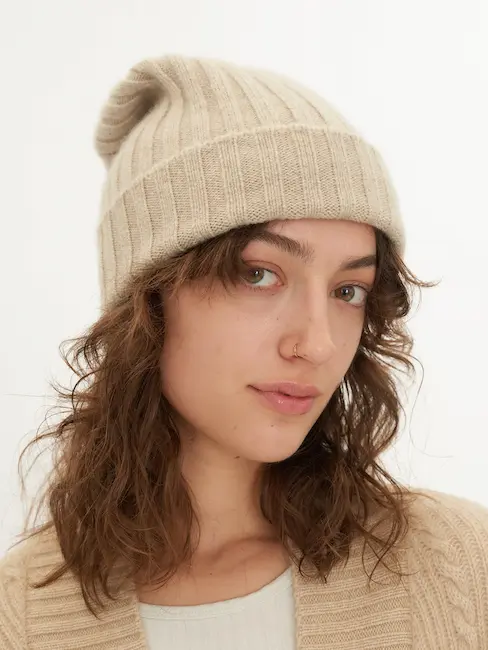 Featuring beanies, hats, and berets made from the softest Mongolian cashmere, this headwear will keep your head nice and toasty wherever you go. 
Snug but comfortable, Gobi's collection of hats come in varying colors to match anyone's style and aesthetic.
The best part? These hats won't come off easily thanks to their cozy grip, so wear them wherever you see fit.
---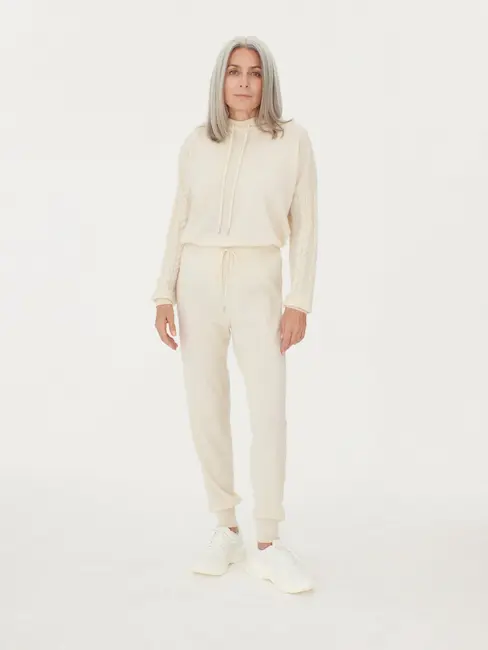 Who said cashmere was only for tops and hats? When we said Gobi offers cashmere from head-to-toe, we meant it.
Gobi's cashmere pants and skirts are a treat for those who live in colder conditions or for those who just get chilly easily. 
Available in a variety of silhouettes to accentuate and compliment every body type, Gobi's bottoms collection also carries silk blends for the warmer weather!
Featuring a ton of fun but also neutral colors, these pants and skirts will have you looking extraordinarily fashionable and on-trend. 
What Customers Are Saying
It's always great to hear some real feedback from real customer experiences so you can get a feel of what to expect from a brand or company.
Luckily, aside from our own experiences, there are plenty of Gobi reviews to analyze. We've scoured through to see what the top points of feedback were.
Not cheap, but the quality is worth the investment
Love all the unisex and gender-neutral clothing
So many great wardrobe essentials
Customer service is not always the best
Their items are so soft and comfy
Some wish they had more statement pieces
Return Policy
Compared to other brands, Gobi has a somewhat curt return policy, capping eligibility to return no later than 14 days after receiving the order. 
To initiate a return, customers must visit the return portal on Gobi website. Considering some complaints that shoppers have had with customer service in other Gobi reviews, it's possible to experience some hiccups along the way. 
FAQs
Where is Gobi Cashmere made?
Gobi's cashmere is 100% raw Mongolian cashmere from ethically-raised and cared-for goats. The manufacturer is headquartered in Mongolia and practices sustainable and ethical routines and manufacturing policies. 
Is Gobi Cashmere good quality?
 In our experience, Gobi's cashmere is excellent quality and lasts a long time. That said, there are some critics—some being long-time shoppers—who claim the quality has declined over the years. 
Is Gobi Cashmere size-inclusive?
The brand is fairly body-inclusive with sizes ranging from 2XS to 3XL.
In Conclusion
We think Gobi is an excellent place to shop for your cashmere needs and a great way to explore wearing cashmere in different ways.
Not only is Gobi focused on quality and sustainability, but we love that the brand offers gender-neutral and unisex apparel. 
So if you're looking for cashmere that's stylish and accessible, we definitely recommend checking out Gobi.
Gobi Cashmere Alternatives