If you're savvy in the beauty world, you've probably heard to stay away from the likes of parabens and phthalates, but there are other ingredients out there we may not know about and may or may not be harmful.
One of those ingredients is talc, a fine and natural mineral used often in cosmetics.
Talc has always been a debatable ingredient, but has recently been questioned again after a mini docuseries called Not So Pretty released in April of 2022.
The docu-series goes over the beauty industry as a whole and investigates the supposed dangers and threats posed by beauty product ingredients. Episode 1, titled, "Makeup," talks about the link between asbestos and talc, which can potentially lead to cancer.
Though talc is considered tolerable on the skin, you might have decided to play it safe. If you're searching for the talc-free makeup, you've come to the right place.
Here are our favorite talc-free makeup brands!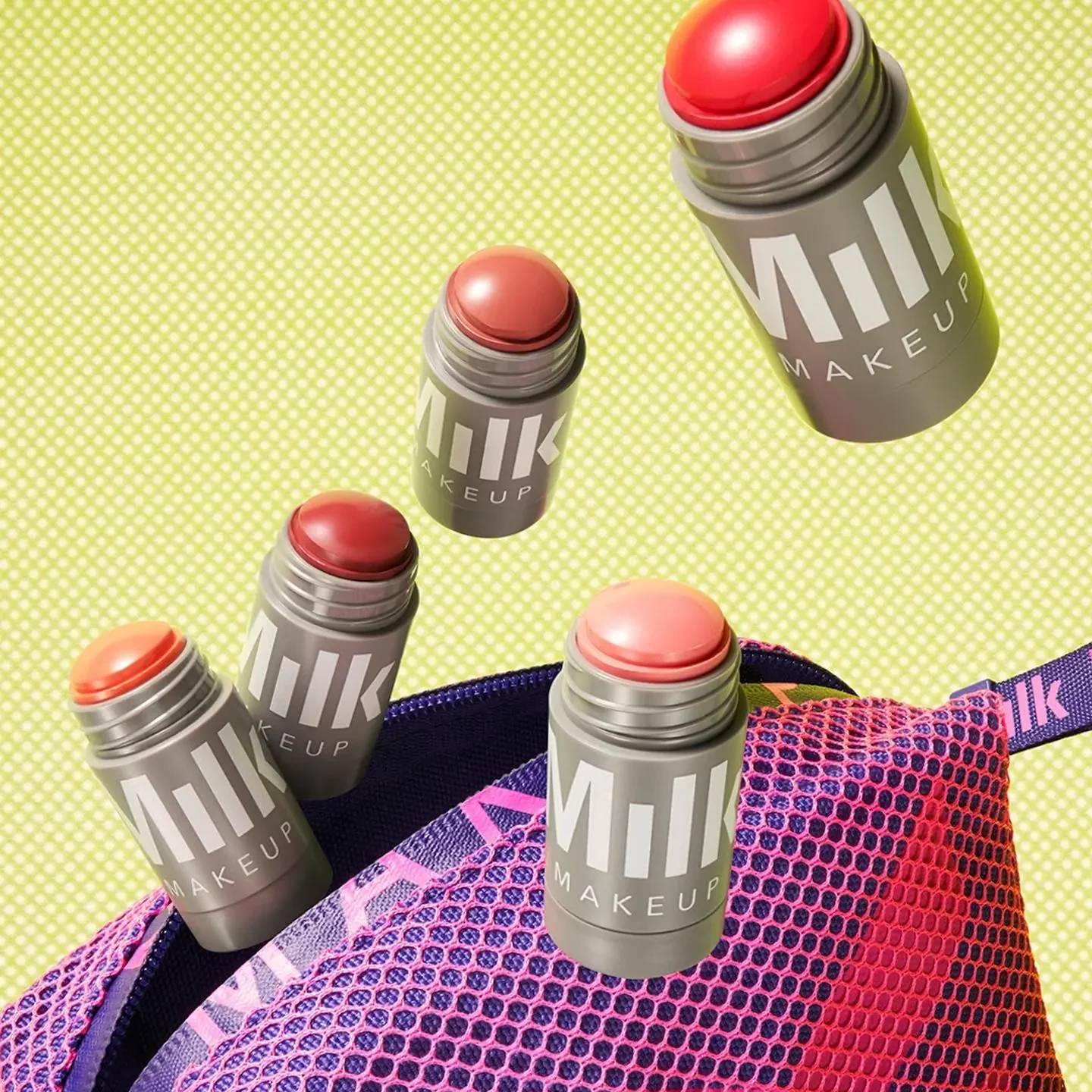 Average price range: $14 – $42
Personally, MILK Makeup has never done me wrong. There's a reason this brand has so much hype.
MILK is a clean and vegan beauty brand that believes good ingredients turn into better formulas. The brand offers everything you need for a full beauty routine, including skincare, mascaras, face makeup, and more.
MILK has a ton of great products, but they are famous for their Hydro Grip Hydrating Makeup Primer, which is priced at $36 for the 1.52 oz size.
---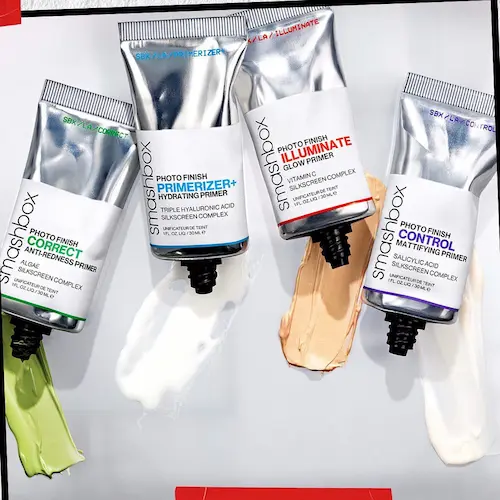 Average price range: $10 – $65
Luckily, there are a few mainstream makeup brands that don't use talc. If you're a makeup fanatic, you probably know about Smashbox.
Since 1996 when it was first established, Smashbox has been a long-time favorite of beauty gurus and makeup lovers alike.
Based in Los Angeles, California, Smashbox is a talc-free and cruelty-free brand that offers some vegan products, like their best-selling Photo Finish Foundation Primer ($42).
---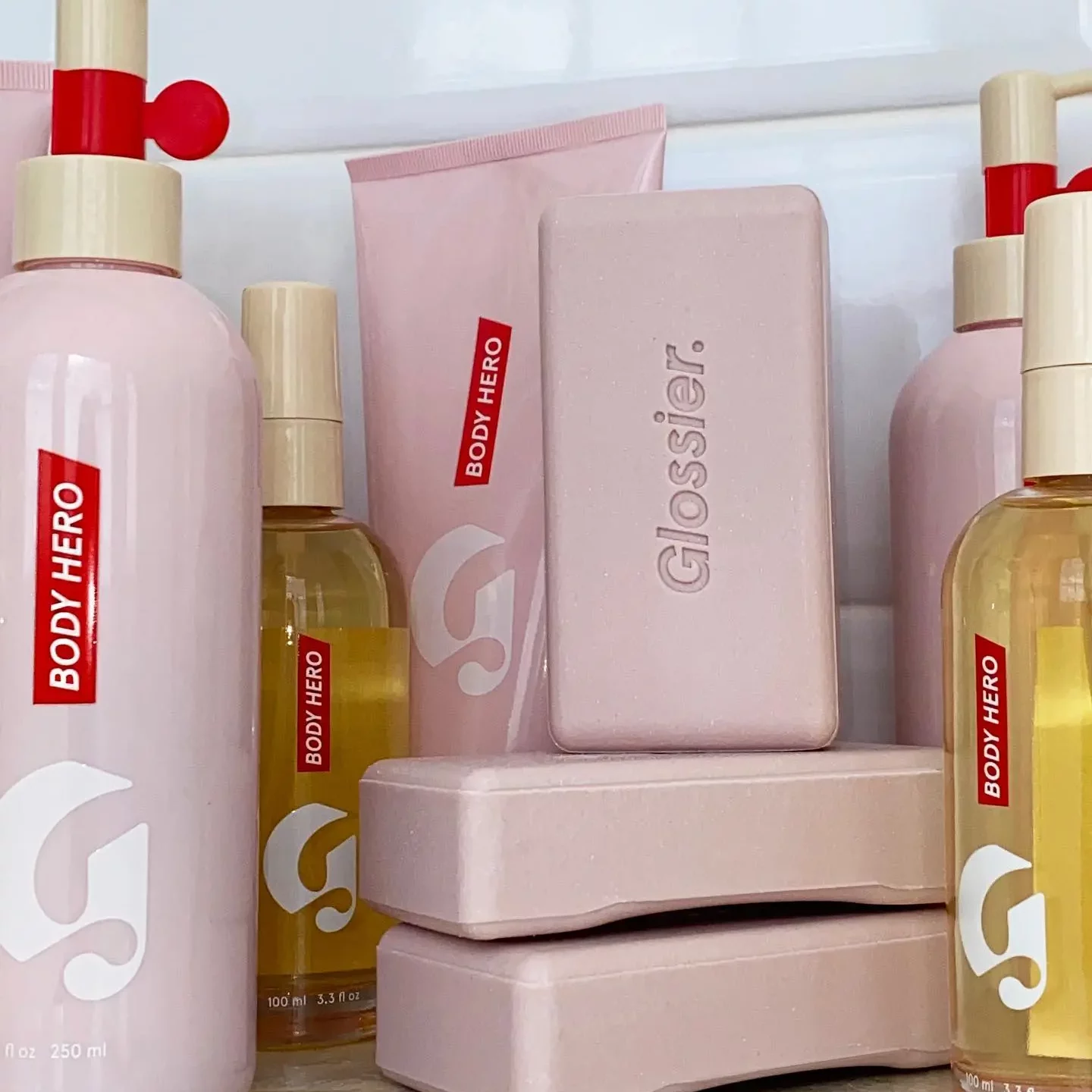 Average price range: $10 – $75
Founded in 2014, Glossier is a wonderful brand that has a large following of millennial and gen-z fans.
Definitely aimed at a younger demographic, Glossier offers a variety of beauty products like skincare, fragrances, and of course, makeup.
Not only does Glossier have the cutest, most aesthetically-pleasing packaging, but all of its products are intended to help nourish the skin in addition to making you look pretty. Plus, prices aren't too bad compared to some higher-end brands that don't use talc.
We love their top-rated Boy Brow ($17) and the Cloud Paint cheek color ($20).
---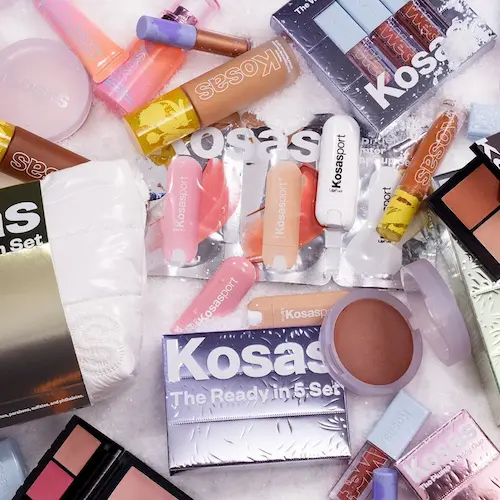 Average price range: $13 – $101
A good skincare routine is bound to create a lovely base for a great makeup routine, and Kosas absolutely understands that.
Kosas was made especially for those with sensitive skin and offers beauty products that use nourishing ingredients at active levels so that your skin benefits.
Feel clean, comfy, and like your best self while wearing Kosas beauty! You can start your Kosas journey by checking out the award-winning Revealer Skin-Improving Foundation ($42).
---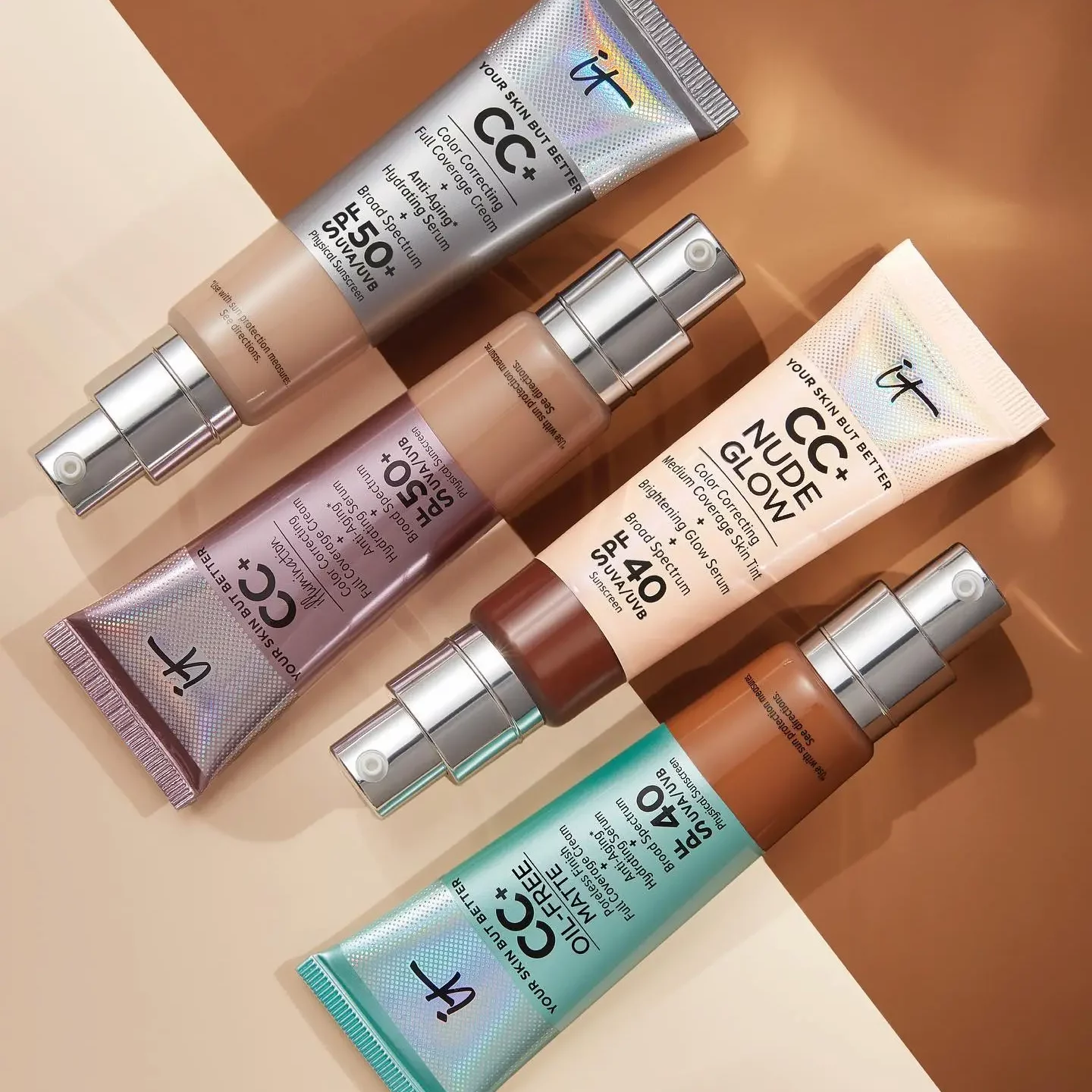 Average price range: $29 – $80
IT Cosmetics is a great brand that caters to all skin types and all skin ages.
IT Cosmetics is known for having products that problem-solve areas on the face you might be losing confidence over such as fine lines, wrinkles, and other signs of aging.
The brand was created with the help of plastic surgeons and dermatologists and features skincare and makeup!
The Confidence in a Cream Anti-Aging Hydrating Moisturizer ($52) is one of their best sellers, but we also love the CC Cream ($44).
---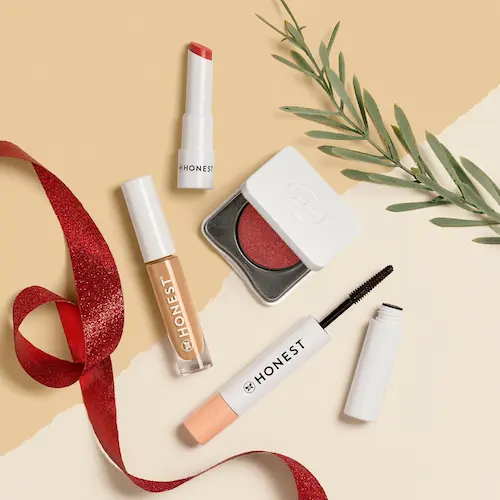 Average price range: $3 – $249
Honest Beauty is a clean beauty brand perfect for all skin types — normal, dry, combination, and sensitive.
The brand is all about spreading positivity and keeping the skin happy. Not just that, but Super Mario banned over 2,000 ingredients from their formulas due to the ingredients being debatable, questionable, and super dissimilar.
On the brighter side of things, Honest Beauty offers skincare, cosmetics, and even cleaning supplies!
RELATED: Our Honest Beauty Reviews: Is Their Clean Beauty Really Better?
---
Average price range: $8 – $55
100% Pure is just like its name implies — organic and natural beauty. Not only is their makeup free of talc, but they eliminate an array of other potentially negative makeup ingredients as well.
In fact, 100% Pure offers Fruit-Pigmented Makeup that's also made up of plants, minerals, and marine vegetation.
We love 100% Pure's best-selling Fruit Pigmented Pomegranate Oil Anto-Aging Lipstick ($28).
---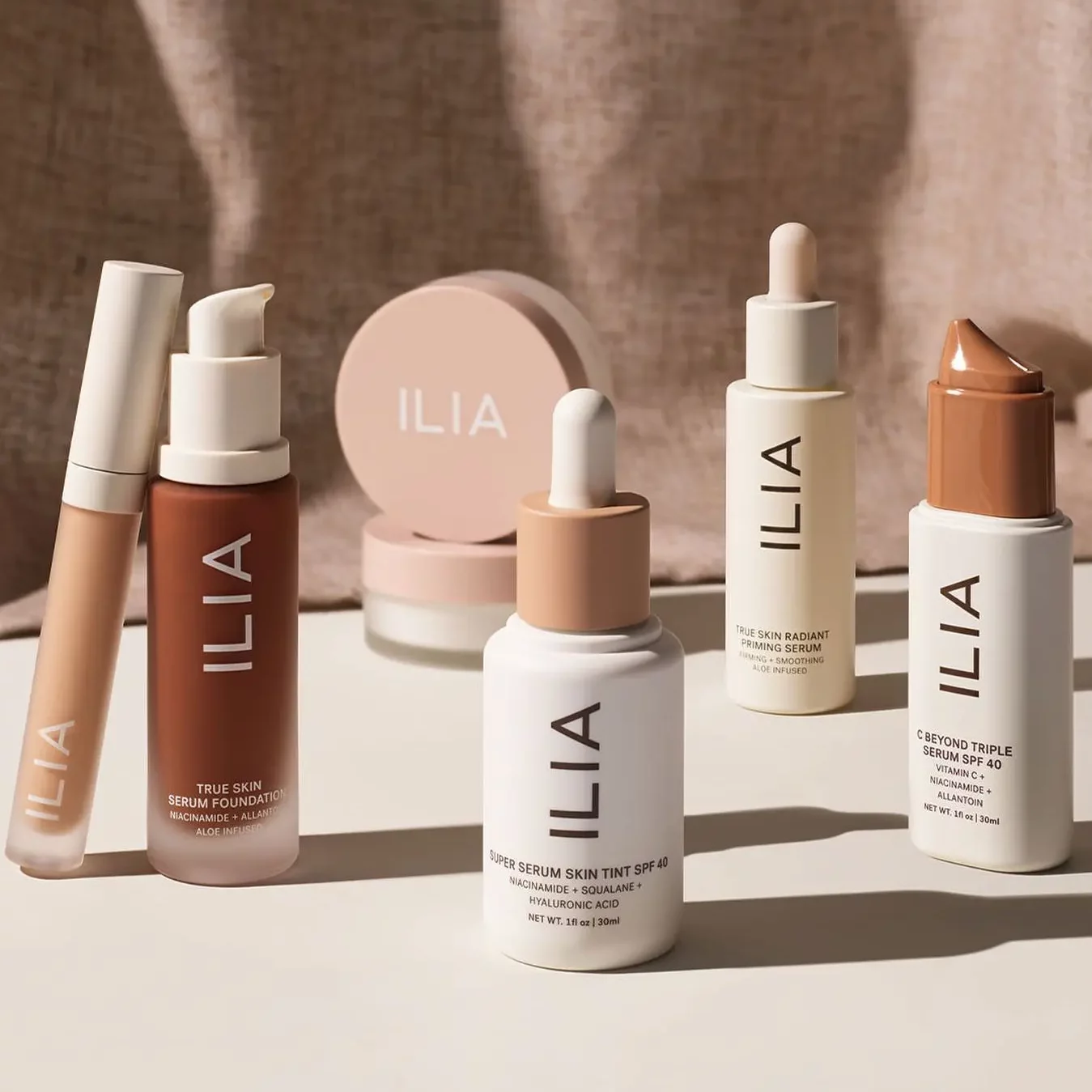 Average price range: $20 – $60
ILIA is all about offering skincare-powered makeup that is sustainable, clean, and luxurious.
Meant to revive your skin, ILIA products have potent formulas with active ingredients that shield skin from environmental stressors.
ILIA's best-selling Super Serum Skin Tint can be yours for $48.
---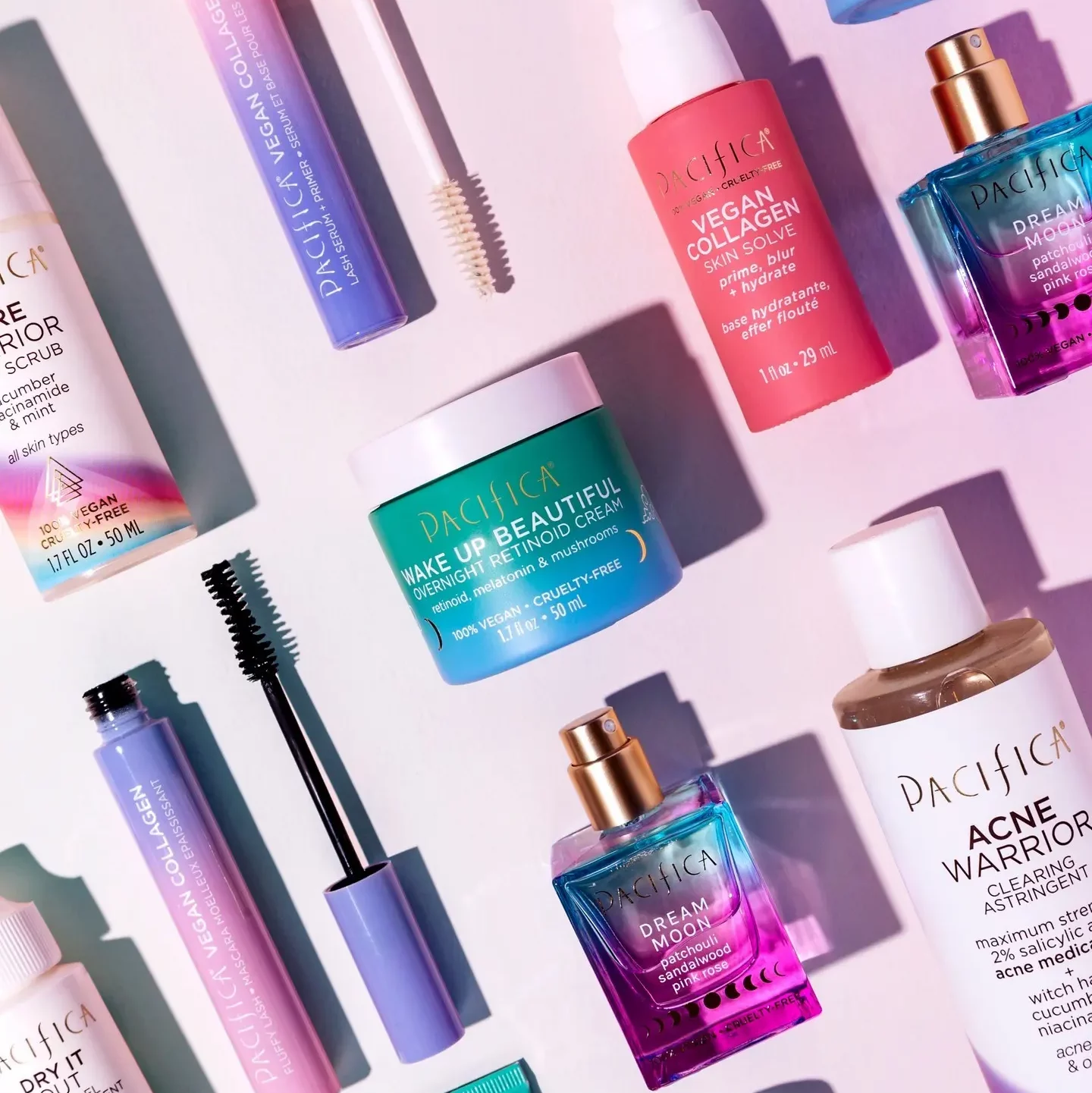 Average price range: $2 – $40
Pacifica is another clean beauty brand that offers a wide variety of skincare, makeup, fragrances, and hair care!
Their products don't include talc, plus they are a more affordable option compared to some others on our list of best talc-free makeup brands. Their makeup typically ranges between $10 – $30, but they have sales to save even more.
Pacifica is 100% vegan and cruelty-free and also has the cutest packaging. If you're interested in trying out Pacifica's products, their Activist Volume & Curling Mascara ($16) is one of their top-sellers.
---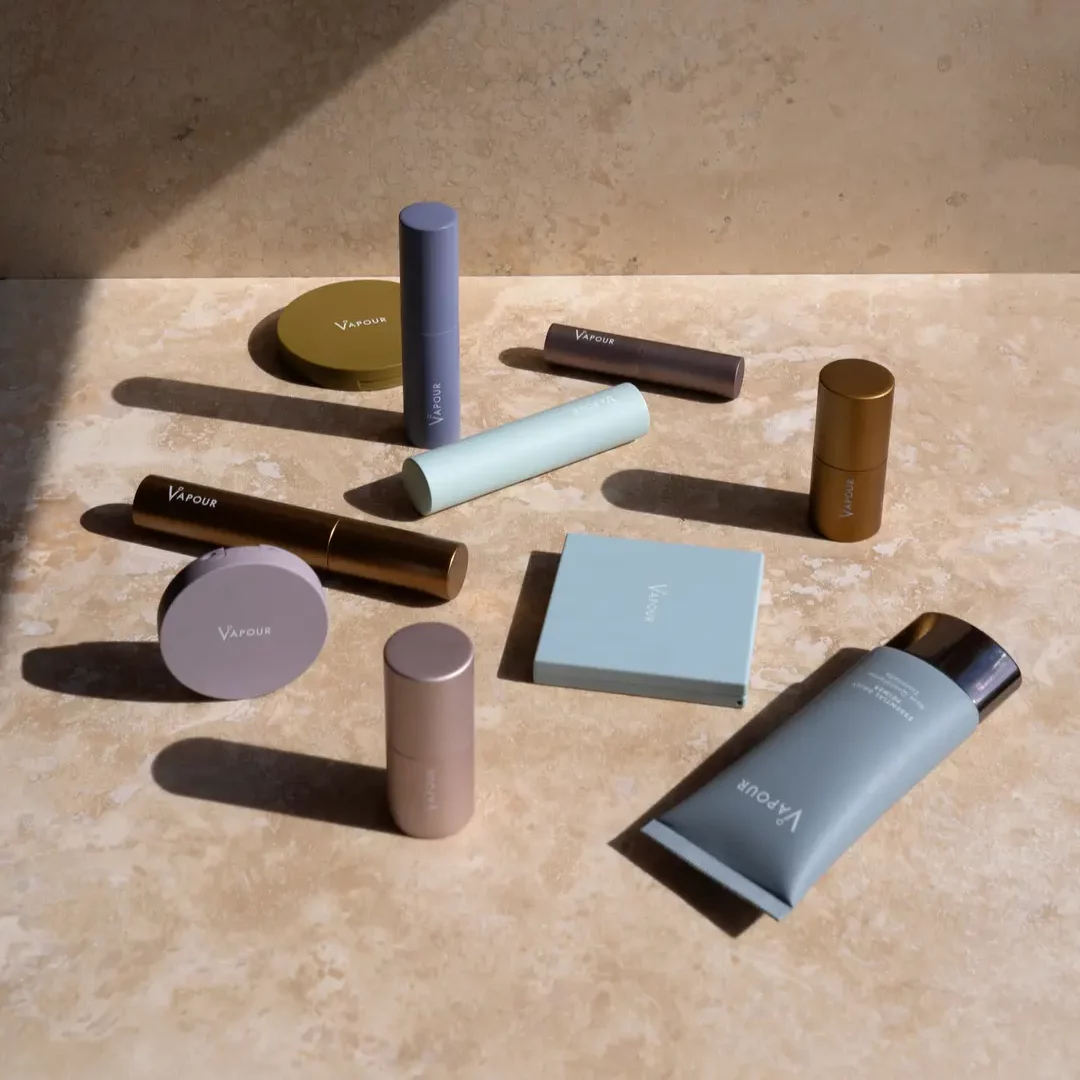 Average price range: $5 – $12
Vapour Beauty is all about being transformative, fluid, and free.
Vapour itself on having multi-dimensional mineral pigments that transform with your skin and push your natural beauty through.
Whether you need products for your cheeks, eyes, or lips, Vapour Beauty has it all. Check out Vapour's best-selling Aura Multi-Stick ($36) for beyond gorgeous natural radiance.
---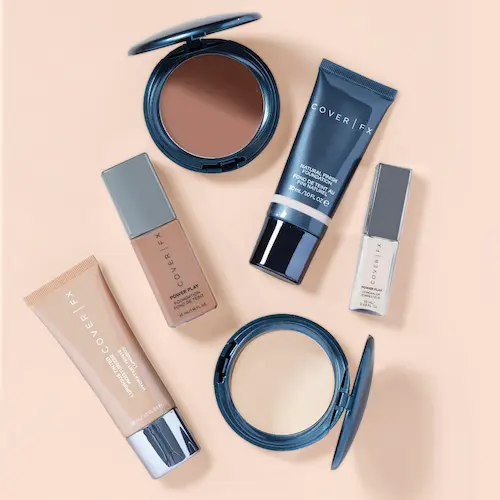 Average price range: $10 – $50
CoverFX prides itself on being a vegan and cruelty-free makeup brand that is totally accessible and inclusive.
CoverFX's products are free of talc, parabens, phthalates, fragrance, and even more ingredients, making it a clean beauty brand that caters to individuals and their needs.
Check out CoverFX's best-selling Monochromatic Blush Duo ($38).
---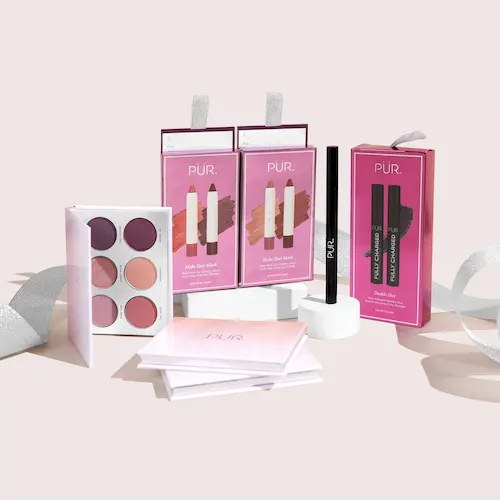 Average price range: $8 – $175
Pur Beauty has been around since 2002 and offers products that deliver immediate and long-term results.
Infused with high-performing skincare ingredients, Pur Cosmetics believes the ultimate luxury is using beauty products that align with a healthy lifestyle. Plus, they won't break the bank.
Pur's 4-in1 Pressed Mineral Makeup can be yours for $29.50.
---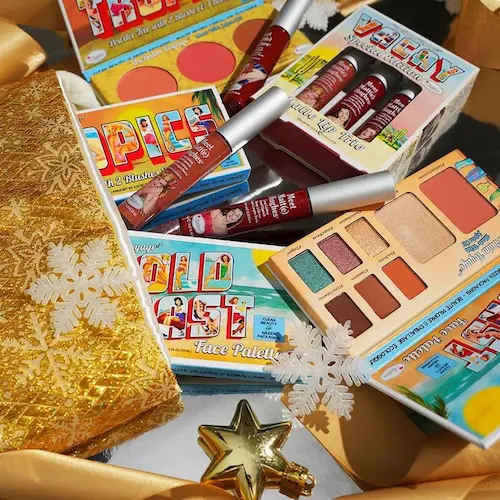 Average price range: $8 – $110
TheBalm believes glamour and beauty can be the ultimate form of empowerment, which is why theBalm offers premium beauty products at affordable and accessible prices.
With velvet textures, pigmented shades, and fun packaging, theBalm is the perfect brand for someone who wants to shop clean without breaking the bank.
Try theBalm's Schwing Liquid Eyeliner ($17).
---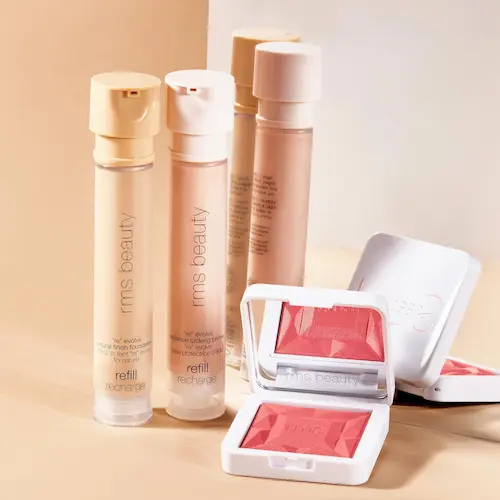 Average price range: $22 – $200
RMS Beauty is a talc-free makeup brand that was founded by Rose Marie-Swift in 2009.
Since then, RMS Beauty has provided beauty gurus and makeup lovers with bold and authentic formulas using clean ingredients that nourish your skin.
Whether used on the runway, at home, or running errands, RMS Beauty is all about longevity.
Check out RMS Beauty's award-winning Lip2Cheek ($36) multitask pot.
---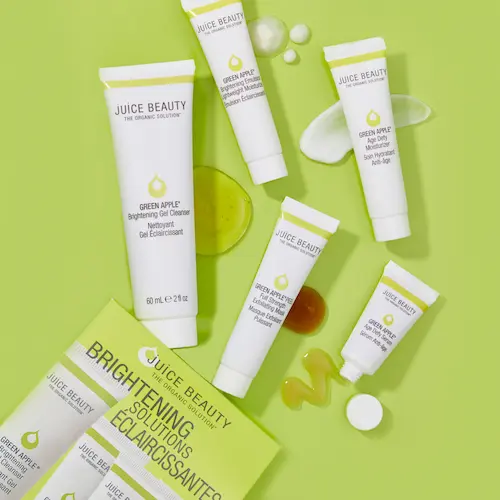 Average price range: $15 – $40
Juice Beauty is a beauty brand made with organic ingredients and formulas that embody skincare, environmentalism, and wellness.
Juice Beauty's goal is to create clean products that perform better than conventional beauty products by using FarmToBeauty ingredients.
If you don't know where to start with Juice Beauty, try this Organic Ingredients Illuminating Primer ($36).
---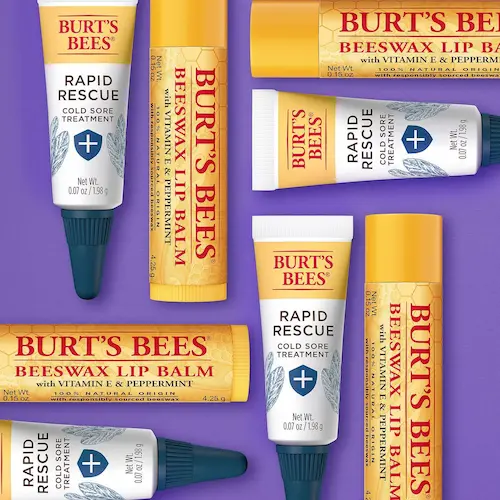 Average price range: $2 – $24
A tried and true unproblematic favorite, Burts Bees went from offering awesome lip care to a whole beauty collection.
Despite being known for their lip balms, they have a wide array of makeup products and other unique natural things (like adorable baby clothes).
You can shop skincare, makeup, and even body & hair while being assured Burt's Bees' products are naturally sourced, cruelty-free, and carbon-neutral certified.
Check out one of Burt's Bees' best-selling makeup products, the Lip Shimmer ($4.99).
In Conclusion
Luckily, you don't have to compromise on quality when deciding to avoid talc in your makeup routine.
There are plenty of talc-free makeup brands that are effective and high-quality — these are just 16 of our favorites!
It's always good to be aware of what you're putting on your skin and body, and we hope this list helped you find a new talc-free makeup brand to add to your collection.