Navigating the jungle of the internet can leave your brain fighting itself for what's what, especially when it comes to clothing. Pinstripe jeans, heavy puffers, and snakeskin Air Force 1's stalk the plains, waiting to take a bite out of your wallet. In a confusing world filled with so many options, here are the best clothing brands for men, without the fuss.
RELATED: Tapered Menswear Review (THE BEST FIT FOR MUSCULAR MEN)
Best Clothing Brands for Men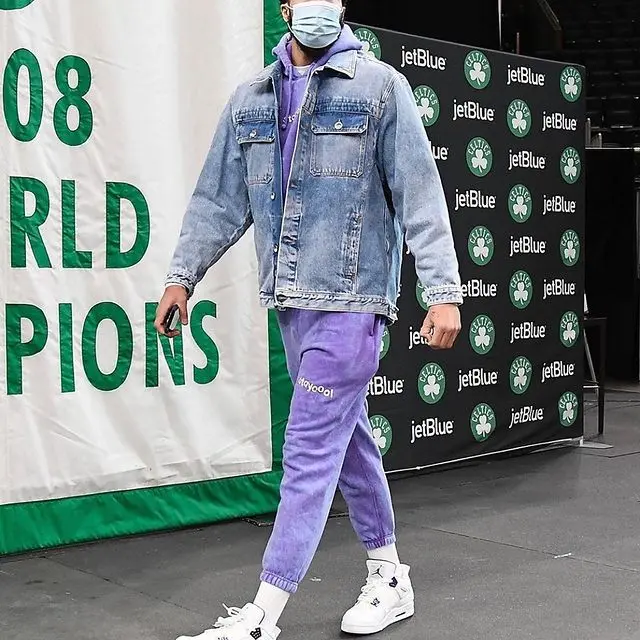 Average price range: $15 – $95
Sizing: S – 2XL (men)
I heard you like to chill. Let me put you on some really chill stuff.
Stay Cool is relatively young, but what they lack in experience they make up in pure, bubbly aesthetics and premium comfort wear.
With soft sweaters dipped in colorful tie dye and shirts with sweet and soft accents, it's hard to deny the vintage charm that founder Amin Adjmi is so fond of. Not to mention the material is absurdly soft.
Be warned though, the drops are small and go quickly, so be ready to snatch it up at a moment's notice.
---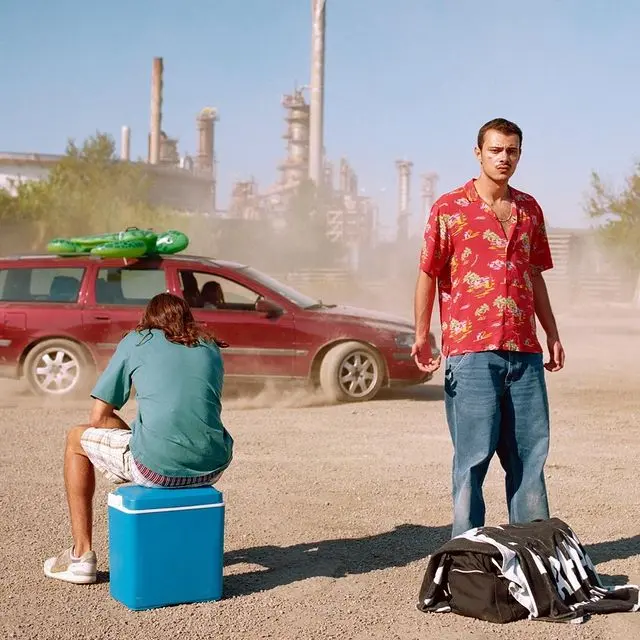 Average price range: $20 – $118
Sizing: XS – 2XL (men)
The work-in-progress workwear giant of the ages, Carhartt has been an American staple for years.
Originally dipping their toes in rugged wear for blue collar men, Carhatt has expanded into a supermassive powerhouse for creative takes on not only workwear but casual wear as well.
Coach work jackets in eggshell white are contrasted by trippy, phased t-shirts and camo attire. Carhartt wants to cover it all, but in their own unique style.
Their secret weapon, though, is in their accessory game. Durable, ready to take a beating, and hotter than Death Valley in mid summer.
It is important to remember that Carhartt manages to make such prime pieces by limiting color availability. If you like khakis, blacks, blues, understated purples, and camo, you're in luck.
---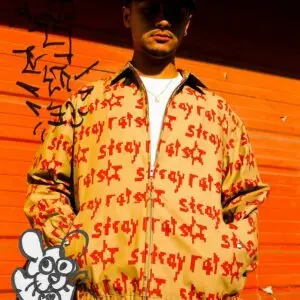 Average price range: $20 – $120
Sizing: S – 2XL (men)
Stray Rats is built off the bones of aggressive showmanship, proudly displaying unique designs and punk-influenced streetwear.
Each grouping of drops by the label is relatively small, so that each drop packs a major punch and delivers high quality every time.
It's really hard to stop looking at the flaming skull pants because they are just that cool.
Stray rats also tries to include a variety of influences in each piece, including goth culture, punk, hip-hop circles, and even anime. They cover all the bases.
They are also really big on collabs, and their shoe collaborations with New Balance and Vans are seriously out of this world. Red cheetah print type feel.
---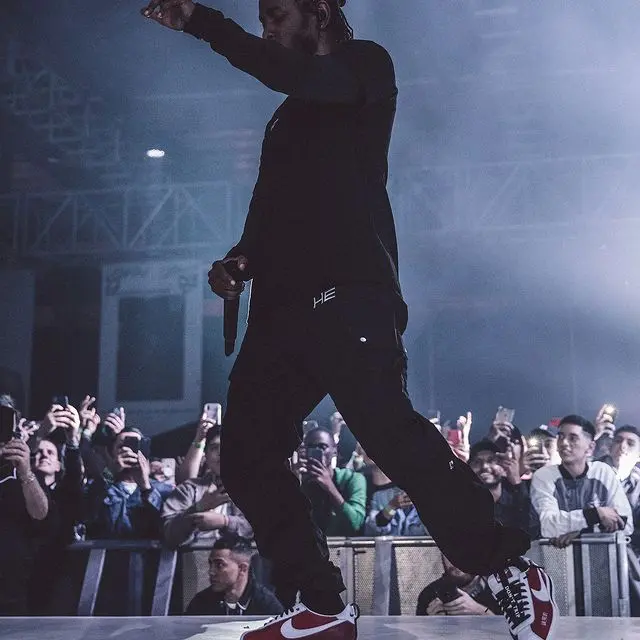 Average price range: $8 – $360
Sizing: XS – 4XL (men)
It would be a crime against humanity itself not to mention sportswear staple Nike. Since '71 Nike has been pumping out iconic footwear and hasn't stopped gaining power since.
From the easily recognizable Air force 1 to the skater Blazer and the eccentric Jordan collection, Nike shoes are diverse and fierce.
Dedicated to making you look good and getting people moving, Nike is never a bad choice.
---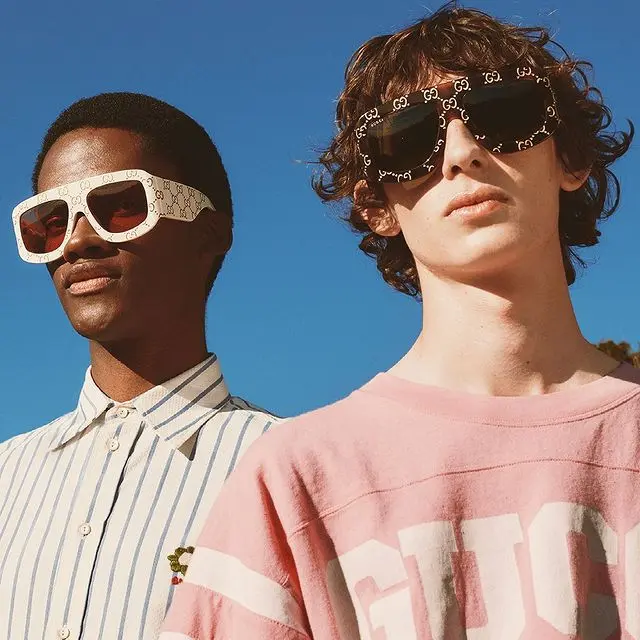 Average price range: $520 – $18,000
Sizing: 3XS – 3XL (men)
It's been a longtime for this ultra luxury brand. But they haven't stopped being iconic, learning and making trends instead of simply sticking to the same routine.
And yet what started as a simple prepschool vibe company has transformed into its own melting pot of hot ideas.
Beautiful cardigans with hand-stitched logos are offset by campy t-shirts and chunky leather sandals. Everything oozes the slow, charming craftsmanship Gucci is known for, each piece its own icon.
Beyond even their clothing, Gucci dabbles in a lot of luxury bags and jewelry and has even gotten into interior design.
It's built for the big boys with the big bucks, but if you can afford it, you would be doing yourself a great service by copping Gucci.
---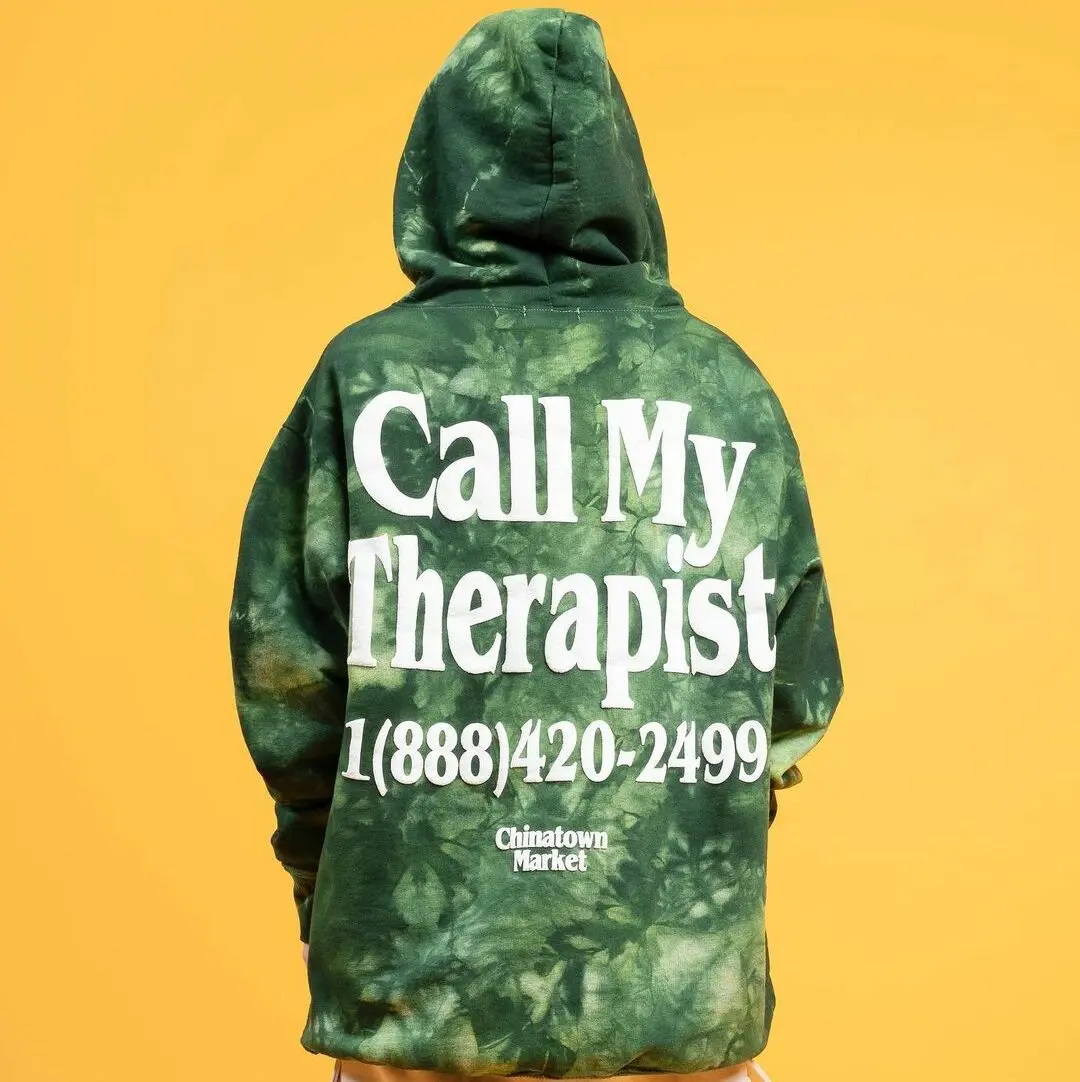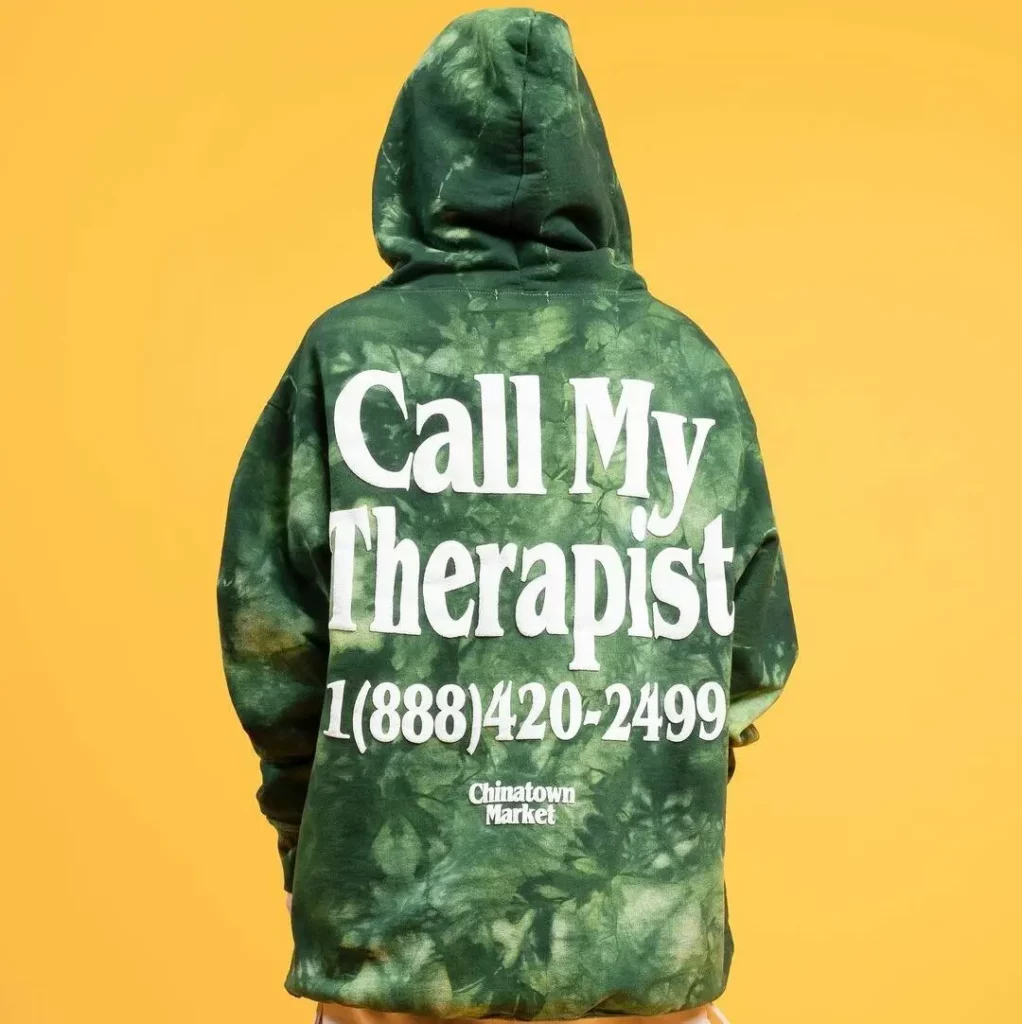 Average price range: $15 – $250
Sizing: S – 2XL (men)
Bootleg fashion ripped off from your favourite creators? Why the hell would anyone want to wear that?
Yet despite a risky premise and often silly designs that incorporate things like the "thank you have a nice day" messaging on Chinese fast food, since 2016 Chinatown has done nothing but grow.
Featuring exclusively brazen chillwear and a stoner aesthetic, Chinatown's charm is all in its ability to stay unique while also praising its influence all at once.
They also have a lot of fun accessories such as rolling trays, basketballs, and self depreciating lighters.
---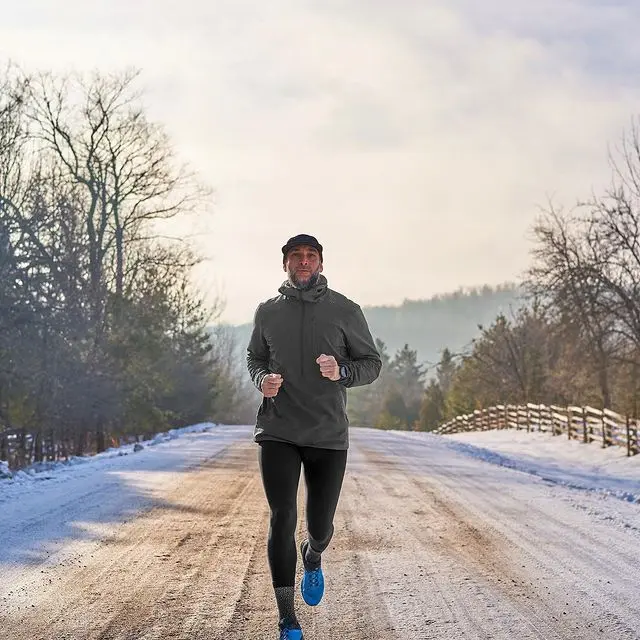 Average price range: $9 – $300
Sizing: XS – 5XL (men)
Everyone needs some basic wear in their arsenal. To be "always on" is to be in a state of constant drain.
Give yourself a break. No one cares what you look like on your way to buy some cucumbers and cilantro for banh mi night.
Except Lululemon. They care. A whole lot. Athletic and casual wear doesn't have to be so plain and boring, and so their entire line is dedicated to flipping those notions on their heads.
No distracting logos and crazy patterns here, all products are solid and designed to make you look clean and sharp without pulling the attention away from your beautiful face.
They also stock fitness items like yoga mats and water bottles so you can be the cutest and match with everything, you big nerd.
---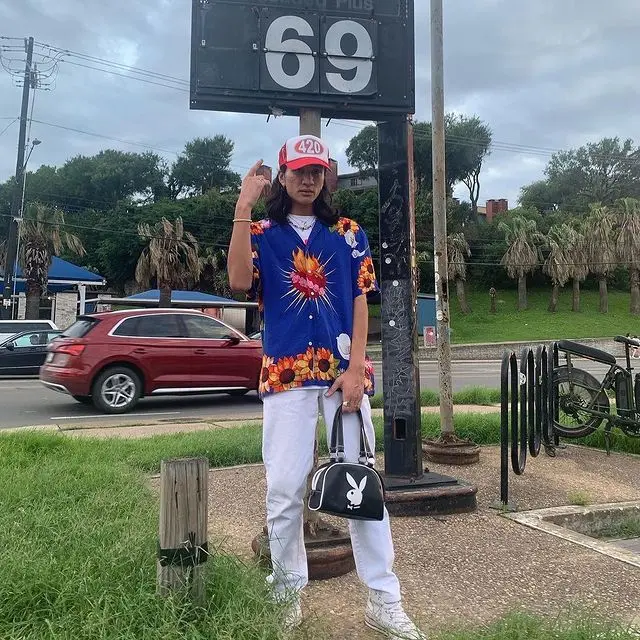 Average price range: $7 – $130
Sizing: S – 2XL (men)
Internet culture is big right now, and no one gets that better than Pleasures.
Designs inspired by the edgy and emotional and the obsession with obscure aesthetics pushes Pleasures into a sweetspot.
Beloved by both rappers and internet hypebeast, their casual wear is a visionary masterpiece. Sweaters dripped in California scenery and shorts sporting spicy rims, the fits are what wet dreams are made of.
They're also big on fan engagement, so don't be afraid to reach out and tell them you love them. They just might love you back.
---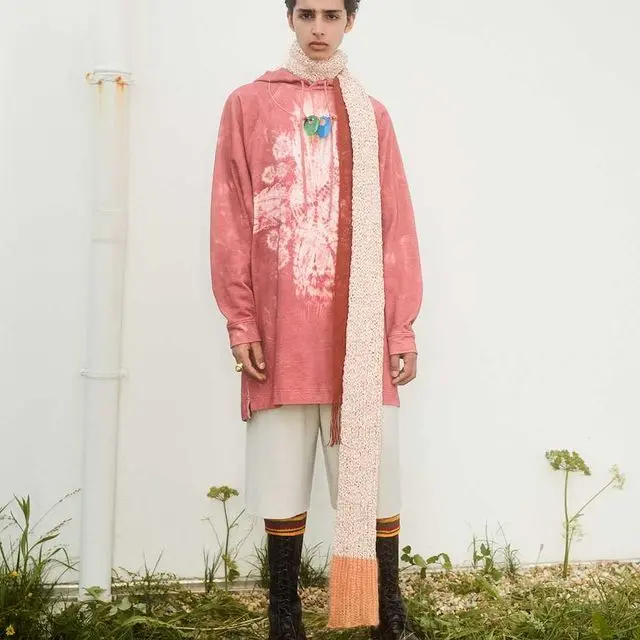 Average price range: $45 – $2,500
Sizing: 2XS – 2XL (men)
A luxury fashion company based in Stockholm, Sweden, Acne Studios provides ready-to-wear styles such as jeans, jackets, sweatshirts, shoes, hats, and more.
Their pieces are pricier than you'll find at most other retailers, but you'll be paying for high-quality, fashion-forward clothing.
---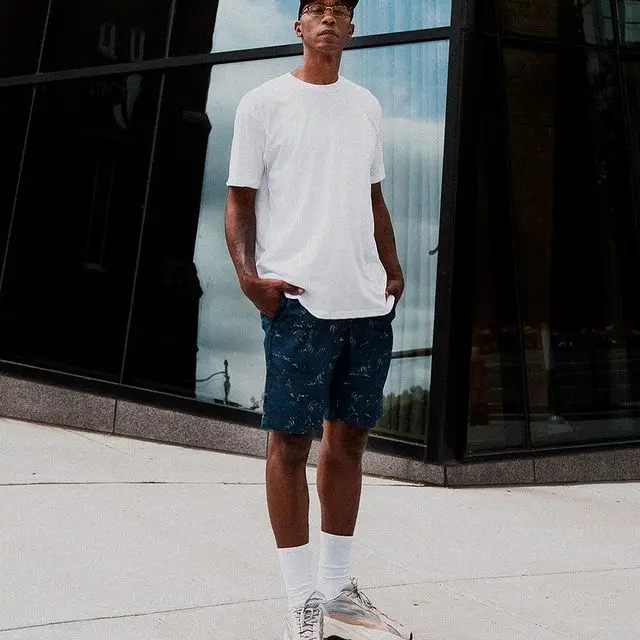 Average price range: $20 – $80
Sizing: 2XS – 3XL (men)
This Japanese casual wear brand offers great wardrobe staples like tees, jeans, and highly recommended underwear, all at affordable prices.
Their boxers are made from AIRism material that is anti-odor, anti-bacterial, and silky smooth to keep you dry and cool all day.
---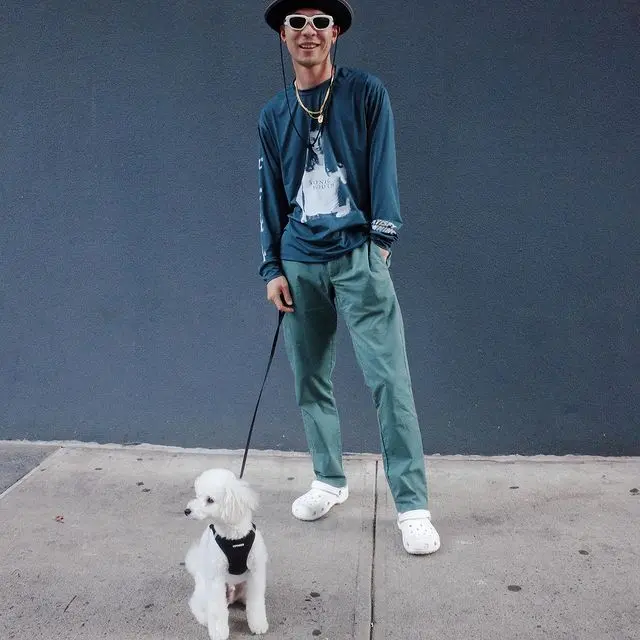 Average price range: $35 – $750
Sizing: XS – 2XL (men)
Bonobos offers fun yet classy styles in almost everything you need for a complete wardrobe. Gym tees, shorts, denim, swimwear, sweaters, tuxedos, and more can all be found on their site.
Whether you like understated, neutral colors or bold, fun prints, you'll find it at Bonobos.
---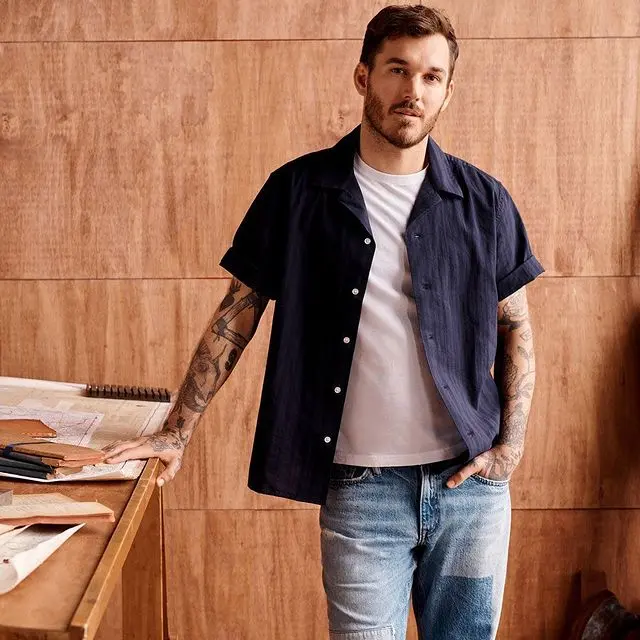 Average price range: $35 – $450
Sizing: XS – 2XL (men)
At Banana Republic, you'll find contemporary men's clothing from crewneck t-shirts to Italian Wool suit pants.
Their classic designs and silhouettes will upgrade your wardrobe to a modern, timeless style.
---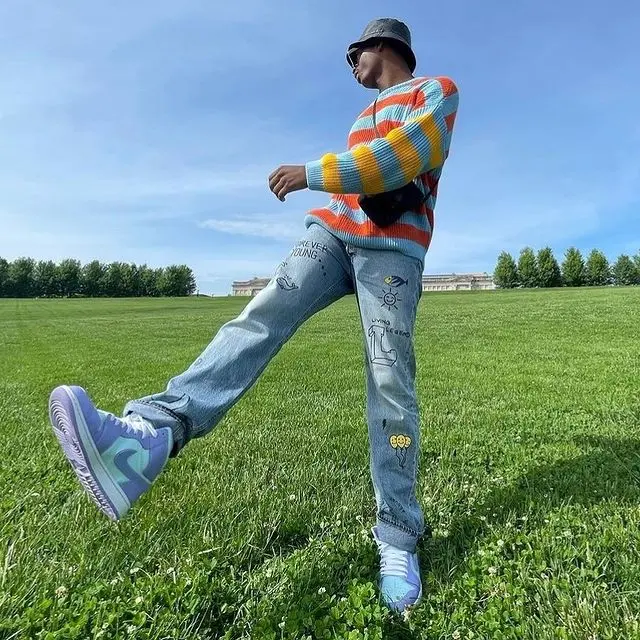 Average price range: $35 – $90
Sizing: XS – 6XL (men)
This brand is best known for its denim, and for good reason. Made to be durable, high-quality, and in timeless cuts, Levi's jeans last for years.
Plus, they sell other apparel as well such as sweatshirts, t-shirts, underwear, and socks. They even have a secondhand shop featuring gently used items so you can save some money and the planet.
---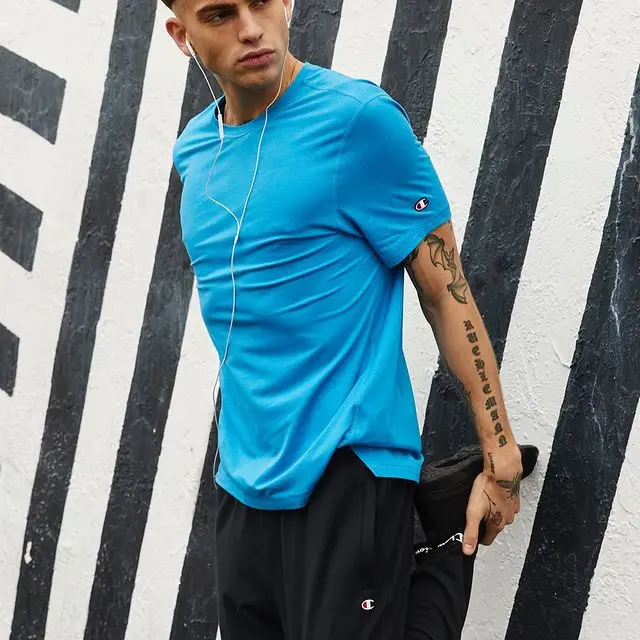 Average price range: $40 – $300
Sizing: XS – 4XL (men)
Champion is a classic, go-to brand for all your workout (and fashion) needs. The iconic Champion logo can be found on all sorts of clothing items such as sweatshirts, shorts, joggers, jackets, and tshirts.
Plus, their apparel is affordable enough to amp up your wardrobe at a reasonable price.
---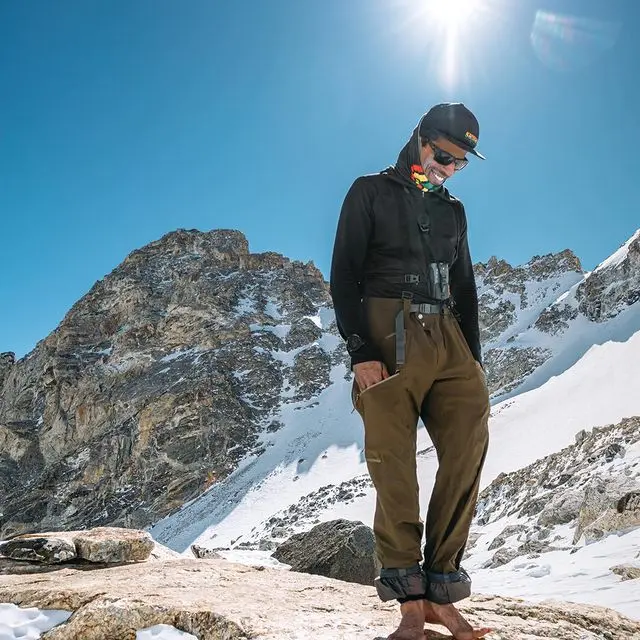 Average price range: $7 – $800
Sizing: 2XS – 3XL (men)
Although most well-known for their outerwear, Patagonia offers much more than jackets and coats.
Their line of men's wear includes basics like shirts, jeans, sweatshirts, hoodies, and even underwear.
---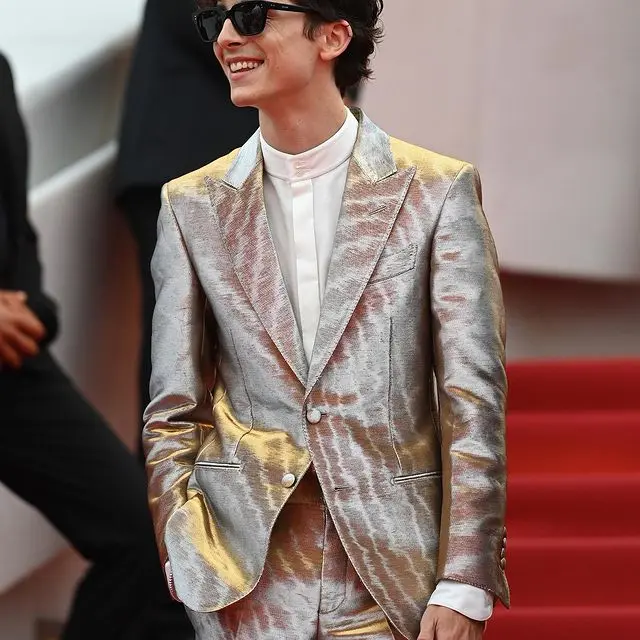 Average price range: $290 – $9,750
Sizing: XS – 2XL (men)
Known for their luxury clothing and accessories, Tom Ford is definitely a splurge-worthy brand. If you're serious about enhancing your wardrobe, you'll find everything you need and more on their site.
With luxury materials like cashmere, leather, and silk, their pieces will make you feel like a million bucks no matter where you go.
---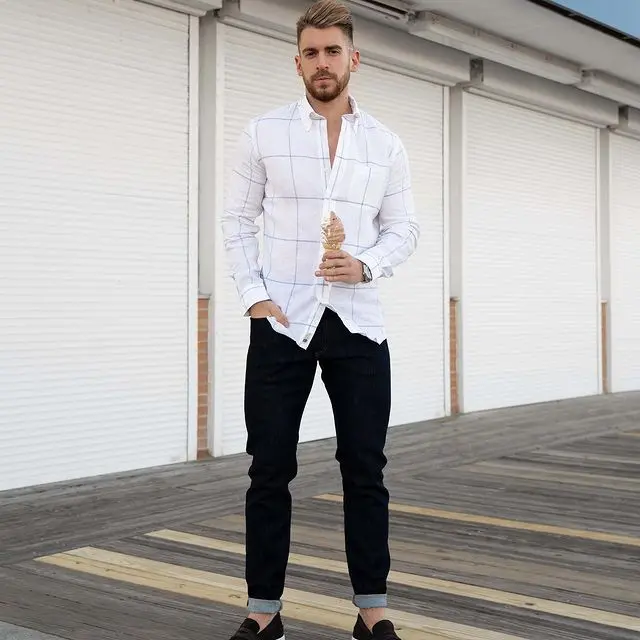 Average price range: $11 – $1,500
Sizing: XS – 2XL (men)
As the oldest clothing retailer in the US, you can't go wrong with Brooks Brothers' timeless pieces.
This trusted brand offers classic pieces with a modern twist such as chinos, polos, sweatshirts, and more.
---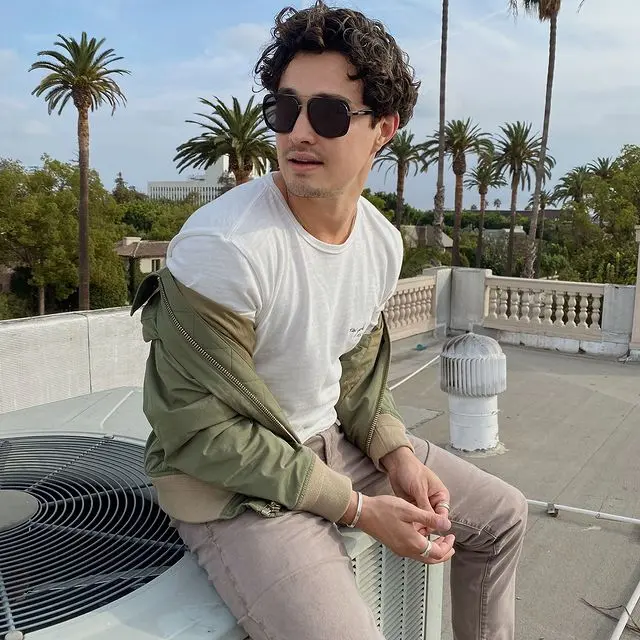 Average price range: $100 – $685
Sizing: XS – 2XL (men)
If you're looking for sophisticated, urban style, head to Rag & Bone. Since its creation in 2002, the company has become well-known for its quality, contemporary styles with a bit of edge.
Find jeans, chinos, button downs, jackets, sneakers, and more.
---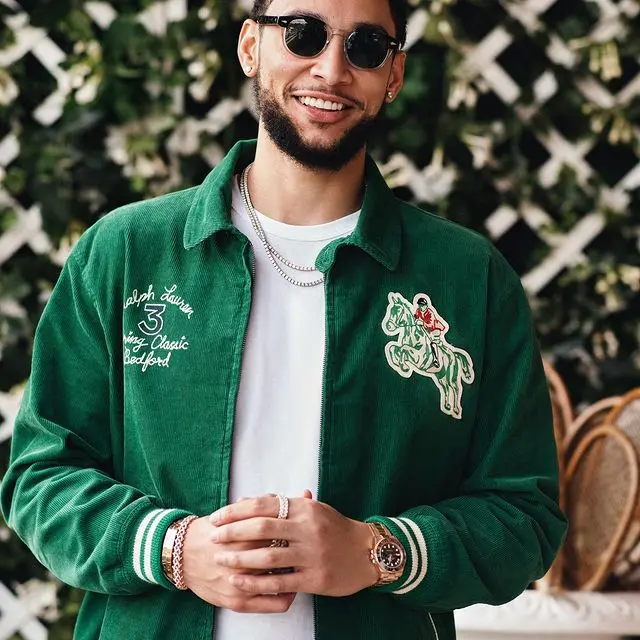 Average price range: $20 – $9,995
Sizing: 2XS – 5XL (men)
When you think of Ralph Lauren, their sportsline, Polo, probably comes to mind first.
While it's definitely a great place to find sportswear, you can also find other apparel as well, at both luxury and mid-range pricing. They feature unique, quality, collegiate style to upgrade anyone's closet.
---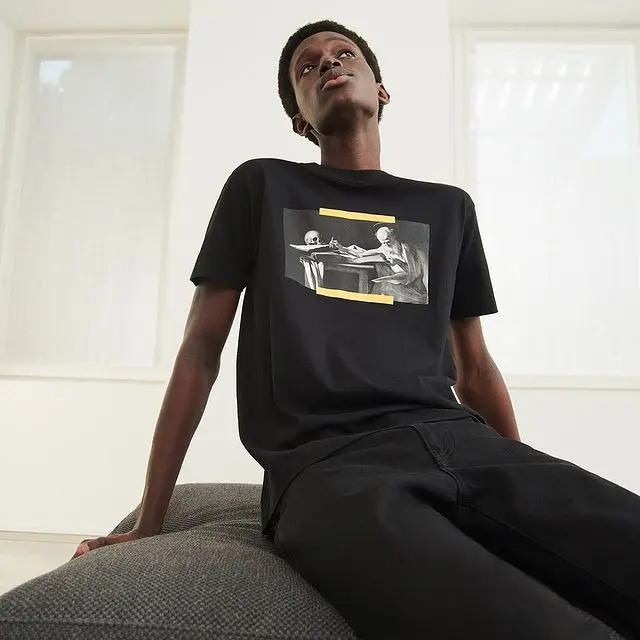 Average price range: $84 – $13,420
Sizing: 2XS – 3XL (men)
Based in Milan, Italy, this luxury streetwear brand has become wildly popular since its arrival on the fashion scene.
Deemed one of the hottest brands in the world, you can't go wrong by adding any of their clothing or shoes into your wardrobe.
---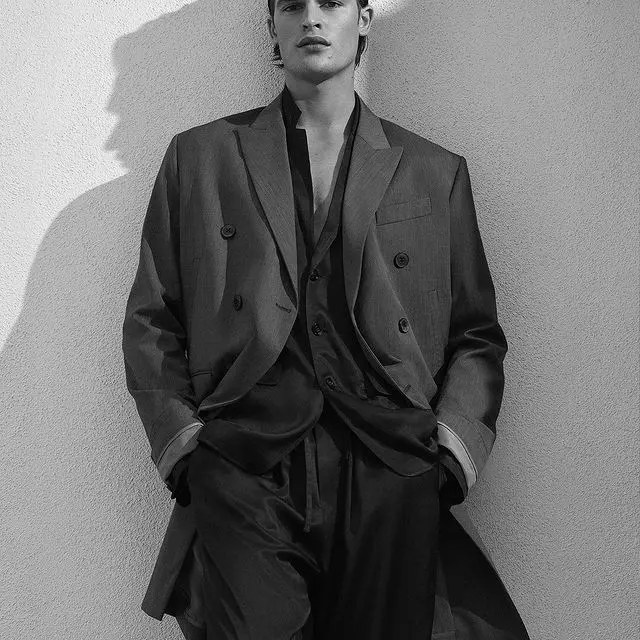 Average price range: $20 – $200
Sizing: S – 2XL (men)
Changing their clothing designs every 2 weeks on average, this clothing retailer knows how to keep up with today's fashion trends.
Stay sleek and on-trend with their modern take on classic silhouettes for men.
---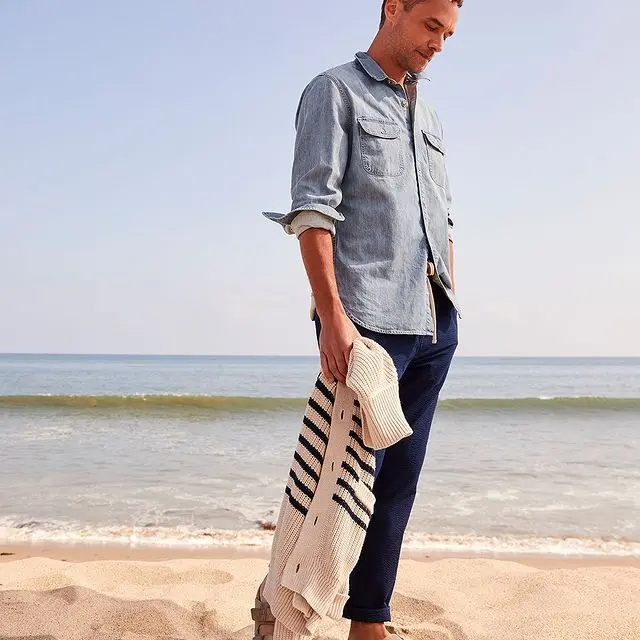 Average price range: $25 – $800
Sizing: XS – 2XL (men)
While J. Crew might have a reputation as a preppy brand, they also offer a ton of different categories of clothing in timeless cuts that fit anyone's wardrobe.
Some of their clothing includes t-shirts, button downs, sweaters, polos, jeans, suits, underwear, pajamas, and more. It's a one-stop-shop for all your clothing needs.
---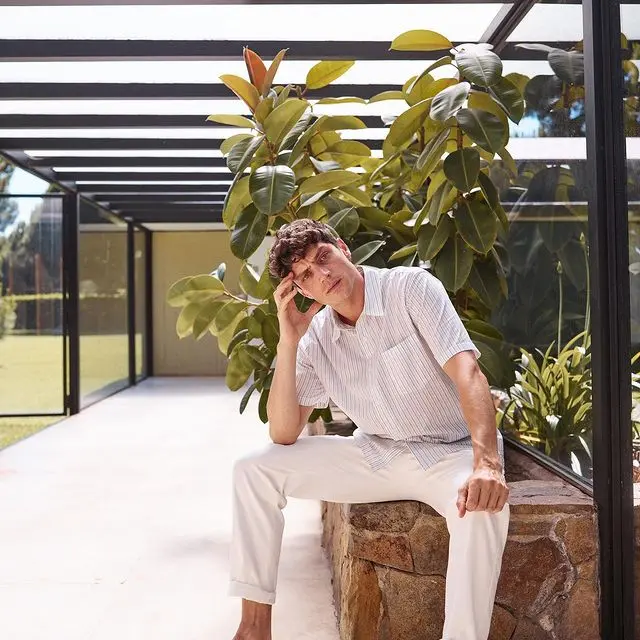 Average price range: $60 – $1,300
Sizing: XS – 2XL (men)
For effortless luxury style, Vince offers men's clothing and accessories in modern neutrals for a classic, yet modern look.
Shop everything you need from t-shirts and loungewear, to leather jackets and linen shorts.
---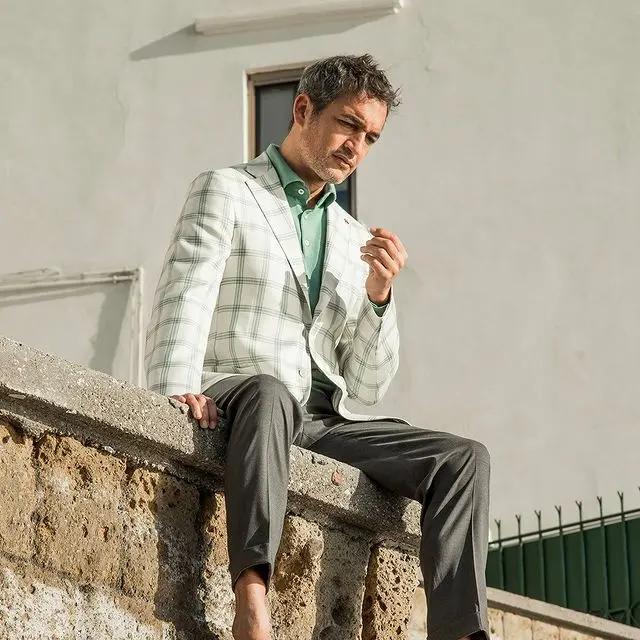 Average price range: $540 – $1,535
Sizing: S – 3XL (men)
An Italian menswear brand, Isais is best known for their tailoring clothing. Their fit guide for suits guarantees you'll find the perfect fit for you.
---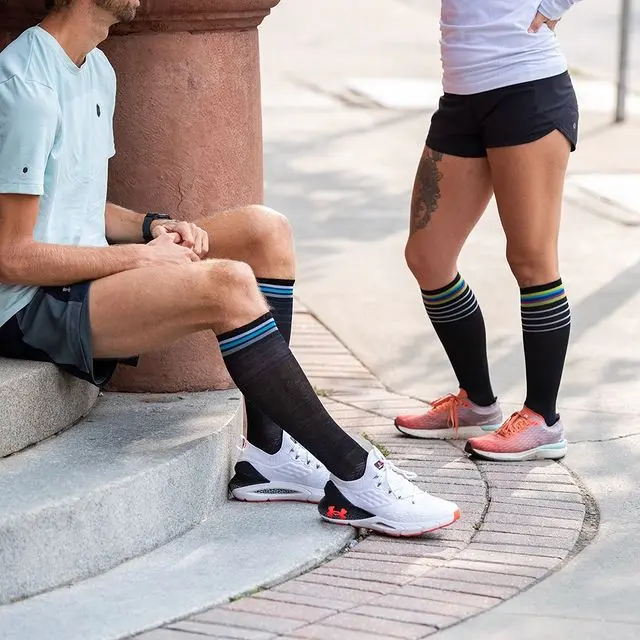 Average price range: $20 – $30
Sizing: XS – 2XL (men)
If you're in need of some quality socks you'll actually want to show off, you need to check out Darn Tough.
They are so confident in the quality of their socks that they offer a lifetime warranty with your purchase. They're probably the most durable socks you'll ever wear, made with quick-drying and breathable material.
---
In Conclusion
We get it. There are countless good brands for men's clothing, all catering to different niches. But this list of the best clothing brands for men includes something for everyone, so you're bound to find your next favorite shop.
Whether you're into athleisure wear from Nike and Champion, or luxury pieces from Gucci and Tom Ford, we hope this guide helps you upgrade your wardrobe with ease.
Up Next
S&L Review (I don't have the published link for this article)