As climate change is becoming more and more prominent, sustainable clothing is becoming more important.
The fashion industry plays a huge part in harming the environment for various reasons, so finding brands that are sustainable and have ethical practices is a good way to lessen your footprint.
One of the most popular sustainable clothing brands currently out there is Pact, which is an apparel company that tries its very hardest to minimize its environmental impact. I've ordered a few different items from this brand and will be sharing my thoughts about them in my Pact reviews below.
What Is Pact?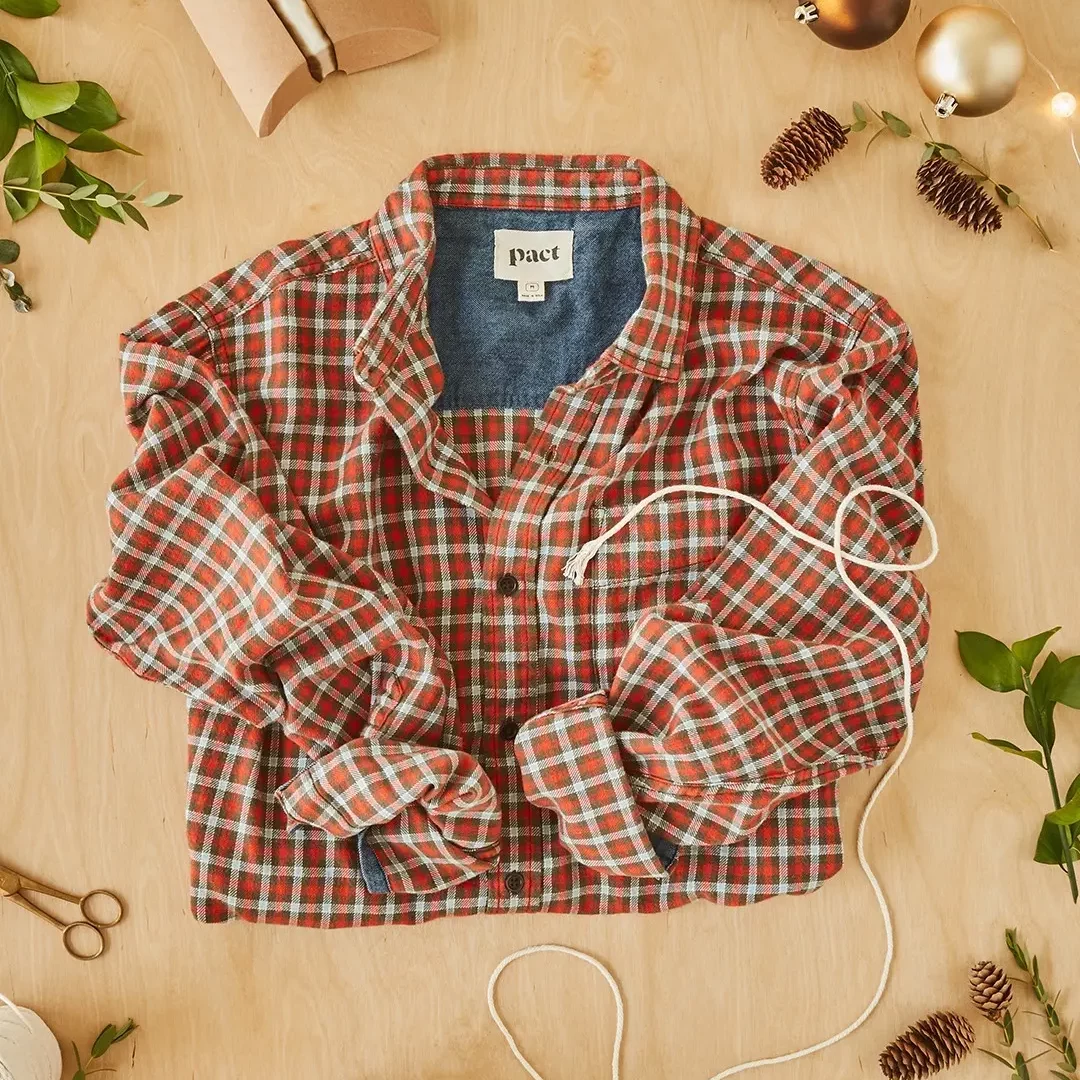 Pact is a sustainable clothing company that was founded in 2009 by CEO, Brendan Synnott. 
All of their items are made with organic cotton, plus Pact is carbon-neutral certified, GOTS (Global Organic Textile Standard) certified, and Fair Trade certified.
Pact offers plenty of essentials for women, men, kids, and babies. 
All clothing is made ethically, plus the brand also offers bedding and bath accessories.
Pact Reviews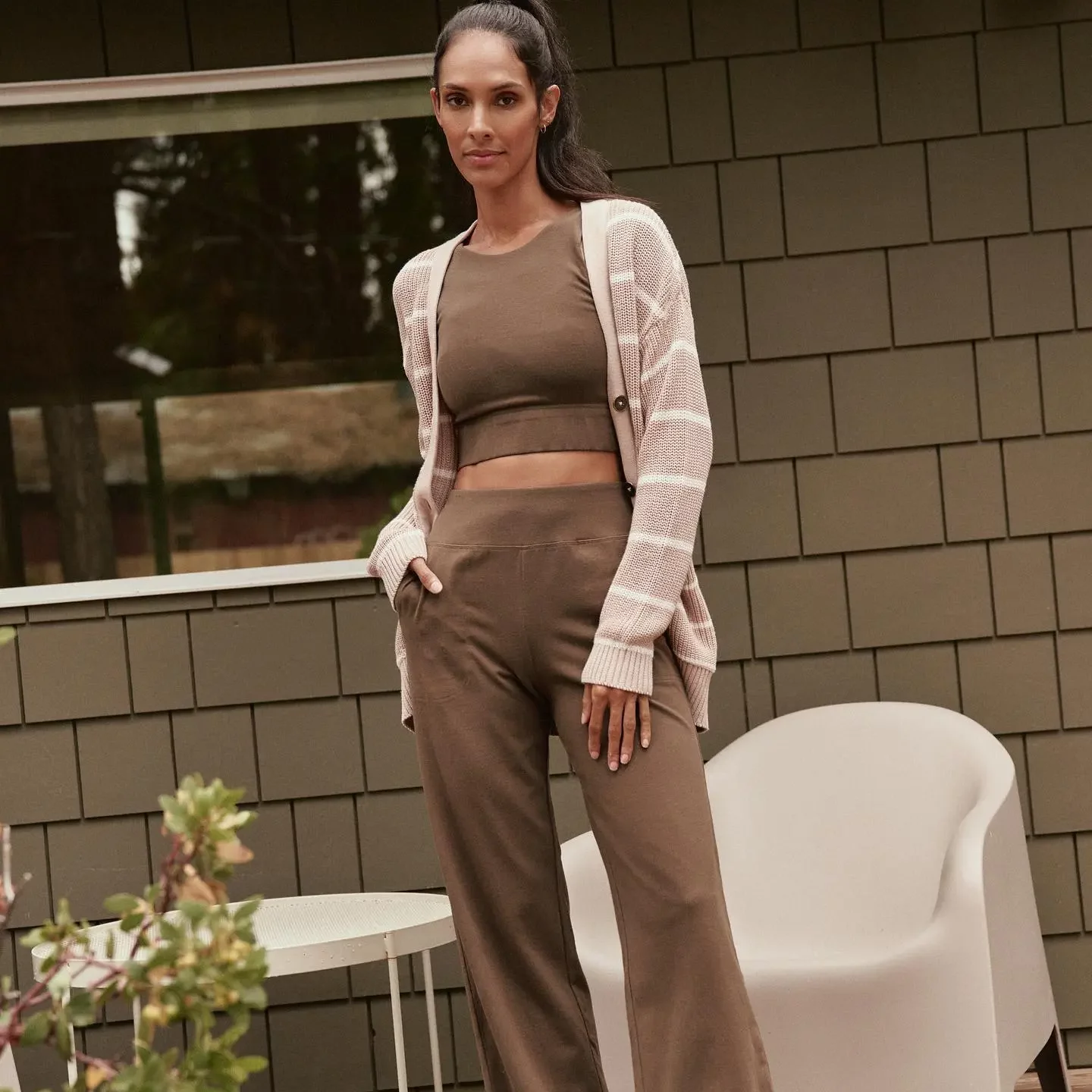 Overall: ★★★★ 3.75 stars
Pact is a great sustainable clothing brand to consider if you want to shop with the environment in mind. 
That being said, the quality isn't as good as I expected for their underwear. That said, I have had much better luck with their apparel rather than their undergarments. The pairs of underwear I have are itchy and aren't very comfortable at all.
I know underwear can be extra difficult to make right when you're using sustainable fabrics, so I probably won't buy underwear here again. I'm still on the hunt for the perfect organic cotton underwear . . . But, I do love my clothing items that are from Pact.
I love that everything from Pact is made with organic cotton and sizes reach up to 2x. I've also seen quite a few Pact reviews raving about customer service – I haven't had to deal with them yet, so I don't have personal experiences.
Quality: ★★★★ 4 stars
Like I mentioned, I have had good and bad experiences with Pact. Their underwear has not been good quality in my experience, but their apparel has been lovely.
I love that Pact is one of the few organic cotton clothing brands out there, plus their clothing is made in a GOTS-certified and Fair Trade-certified factory in India that doesn't use inorganic pesticides and fertilizers. 
Because of this, Pact saves gallons and gallons of water from being wasted. So far, Pact states they have saved over 160 million gallons of water, which is awesome.
Price: ★★★★ 4.5 stars
One of the reasons why it can be hard to shift to buying organic and sustainable clothing is because prices are typically higher than fast-fashion clothing brands. 
Luckily, Pact is one of the more affordable brands out there, with plenty of items under $100 and plenty of sales available (plus an excellent clearance section as well as bundle savings).
Customer Service: ★★★★★ 5 stars
Customers cannot stop raving about Pact's customer service and how helpful it is.
Good customer service can really elevate a brand and a company, so you can be relieved to know that if an issue ever arises with a Pact order, customer service will actually help you solve it. I don't have any personal experiences with their customer service yet since all my orders have gone smoothly, but now I have peace of mind in case anything comes up in the future.
What Customers Are Saying
Aside from my own experiences, I researched other Pact reviews to see what other customers have experienced. Here are some top points of feedback I found:
Plenty of options for everyone
Typically good quality
Excellent customer service
Worth the price you pay
Underwear can be a hit or miss (similar to what I said)
Their clothes are super soft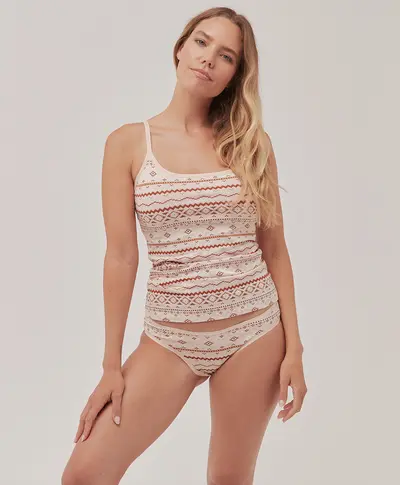 Like I mentioned earlier, Pact underwear was more of a miss for me as far as quality goes.
If you do want to give them a shot, I'd recommend buying just one or two different pairs rather than splurging on a big bundle. And if you're between sizes, you'll want to pick the bigger size because their underwear doesn't stretch that much.
Pact offers a variety of styles of undies to choose from such as bikini fits, thongs, hipsters, boy shorts, and briefs. 
---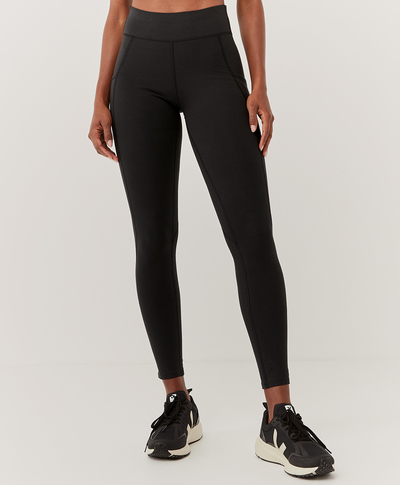 The Pact Pureactive Pocket Leggings are one of Pact's best-selling products, for good reason. They are all about giving comfort and ease to those who are constantly active and on the go. 
Available in eight different colors and patterns, these leggings are mid-rise and full-length for a fitted silhouette.
With two side pockets and a contouring elastic waistband, these leggings come in sizes XS to XXL. 
With each pair of leggings, Pact states they save 41 gallons of water and offsets 17 pounds of carbon. 
Customers adore these Pureactive Pocket Leggings and love how comfy and true-to-size they are. These leggings can be yours for $38.
---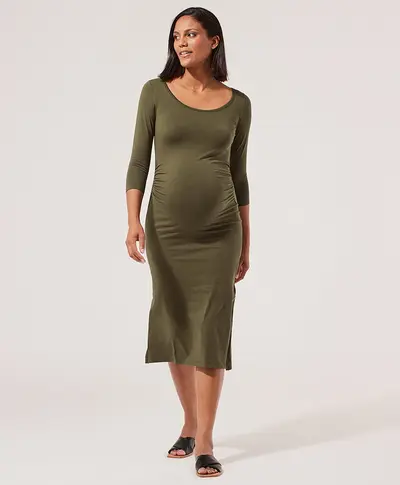 Pact also has a lovely maternity section that covers the basics and essentials of a maternity wardrobe. 
From dresses to joggers to tees and sweatshirts, Pact has cotton clothing to give off the most comfort, ease, and style.
Each piece in the maternity section comes in different colors and prints to accommodate everyone's tastes, and sizes reach up to size XL.
When shopping maternity wear with Pact, you can expect to spend $30 to $80.
---
Return Policy
If you're unsatisfied with your Pact items, Pact covers all returns within 60 days of purchase, which is super nice.
As long as your Pact items are unused and unworn and in the original packaging, your return is free!
FAQs
Where is Pact clothing made?
Pact clothing is made in a GOTS-certified and Fair Trade certified factory in India.
Does Pact clothing run true to size?
Yes! One of the praises customers have regarding Pact clothing is that it's very true to size.
Is Pact clothing really ethical?
Yes, Pact prides itself on being an ethical and sustainable clothing brand, which is commendable in the fashion industry. 
Does Pact charge for returns?
No, Pact states that all returns are covered by the company should you not be satisfied with your purchase.
In Conclusion
To sum up my Pact reviews, I think they're a really good brand to check out if you want to shop more sustainably without breaking the bank. Although I'd proceed with caution for their underwear as I didn't have the best of experiences, everything else I've tried from them has been excellent quality, true-to-size, and super comfortable.  
The brand is great for closet essentials and basics, and it's awesome that the company is certified to prove its commitment to being sustainable.
Pact Clothing Alternatives
If you're not feeling Pact or want to scope out other options before deciding, here are some other awesome brands that are similar to Pact.