Have you ever wanted entirely custom hair products? Function of Beauty is a brand that creates shampoo and conditioner formulated especially for you.
As great as they sound, we decided to try them out to figure out if they're a total hit or miss. Keep reading for our in-depth Function of Beauty reviews to see the verdict.
Considering another popular custom haircare brand? Check out our comparison of Prose vs. Function of Beauty.
What is the Function of Beauty?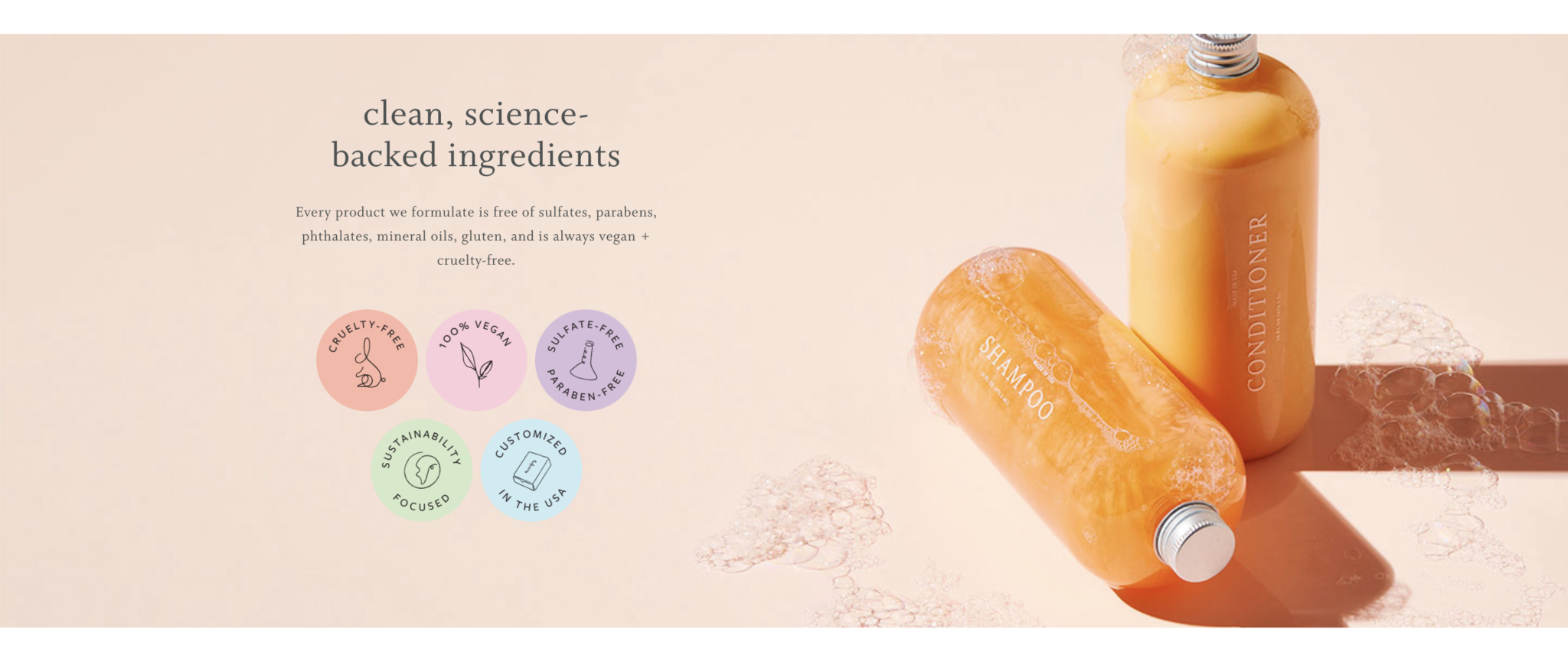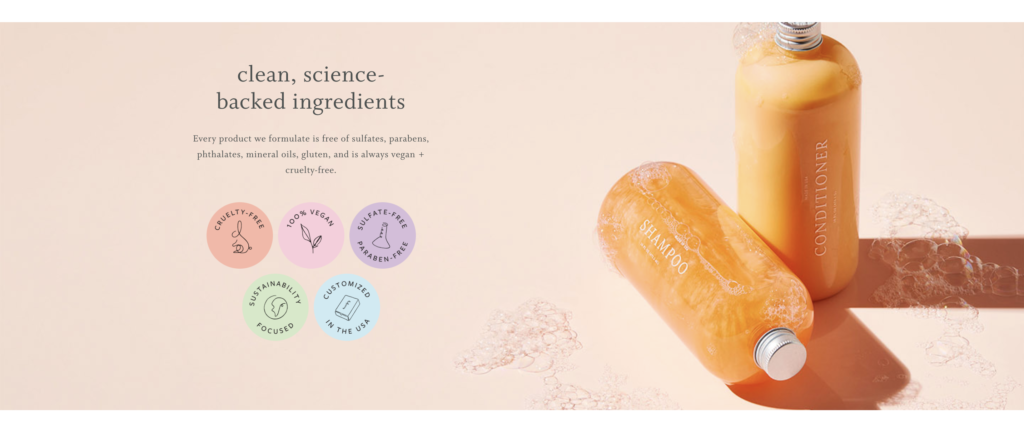 Function of Beauty is a brand all about you. This company thinks it's crazy to believe that one beauty product is for everyone.
For that reason, they have based their brand around creating unique formulas surrounding your hair needs and qualities.
From shampoos to hair serums, Function of Beauty gives you back your power so that you can truly decide what you use on your body to create a unique routine and maximize benefits.
Function of Beauty Overview
First, you start by selecting a product you want and then click 'customize'.
Function of Beauty will have you take a quiz where you will be asked a series of questions all about your hair and its health. This includes your lifestyle, texture, oil level, hair goals, hair type, and plenty more.
You can also customize the fragrances and even the colors of your product. After you receive your quiz results, Function of Beauty will then begin crafting your unique formula.
Also worth mentioning, if you're loving your custom piece, you can also get a subscription with Function of Beauty to get on-demand deliveries every 1, 2, or 3 months. Cool, huh?
Function of Beauty offers a wide variety of products such as shampoo, conditioners, hair masks, leave in conditioner, hair serum, co-wash, purple shampoo, and even body lotions as well as skincare products.
Function of Beauty Reviews
Overall: ★★★★ 3.5 Stars
I would recommend giving Function of Beauty a shot and here's why: If it works for you, it REALLY works. If it doesn't, you can get a refund. It's a win-win that's definitely worth giving a shot, especially if you struggle to find the perfect hair products.
In my experience, their products did a good job and smell super nice, but didn't give hair results I haven't experienced with other products. I didn't buy again because I didn't feel the results were worth paying a premium for, but I have friends who swear by Function of Beauty.
Instead, I recently switched to Olaplex and it has been a godsend. I used Vegamour for months prior to this and was super impressed with all the new baby hairs that started forming (here's my full Vegamour review in case you're dying for more hair growth).
UPDATE: There have been a few Function of Beauty reviews stating that their hair started falling out or they experienced super dry scalp (or even burned scalp) after using their products. Honestly, if I had read these before I purchased them, I probably wouldn't have tried the brand. This is something worth highly considering before taking the risk.
Performance: ★★★★3.75 Stars
The overall performance varies from customer to customer as the formulations are dependent upon your hair quiz. Overall, everyone seems to experience something different with this brand – it seems to be a hit or miss.
My custom haircare formulations were pretty nice and I used them for a while, but I couldn't justify paying the premium for them after I used Vegamour and now Olaplex. The results I received from both were just so good; it felt like they were actually doing something.
Function of Beauty did help provide extra body to my hair and made it feel soft, but I realized targeting the root of my issues (i.e. thin hair as well as some damage/split ends) would help much better, which is why I tried out Vegamour for a few months and have now moved onto Olaplex.
If you have a bad experience with Function of Beauty or don't feel it's worth it, make sure to contact them as soon as possible to get another formulation or a full refund.
Ingredients: ★★★★ 4 Stars
All of Function of Beauty's products are made without sulfates, parabens, phthalates and are certified vegan and cruelty-free. They now offer silicon-free options as well. You can view full details on their ingredients page.
Value: ★★★★ 4 Stars
At $20 to $30 each (for their shampoos and conditioners), Function of Beauty is a fairly good deal. I've spent more than that on all-natural, organic shampoos that ultimately weren't as good as Function of Beauty. Overall, the value is really dependent on how well it works for you.
Return Policy: ★★★★★ 5 Stars
Their return policy is great! If you're not satisfied with the product, you can ask them to make a new formula for you (or just get a refund). Any brand that stands by its product enough to offer full refunds is one that gains my trust. Essentially, it's a risk-free purchase.
---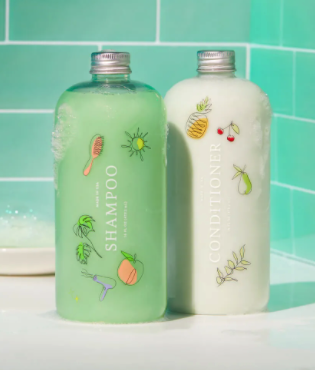 Their most popular product, the custom shampoo and conditioner set is fully customizable based on your hair type and hair goals.
Although it's fairly expensive compared to other non-custom shampoos, you get the benefit of a clean and custom formula tailored toward you! They use natural ingredients to help your hair thrive.
---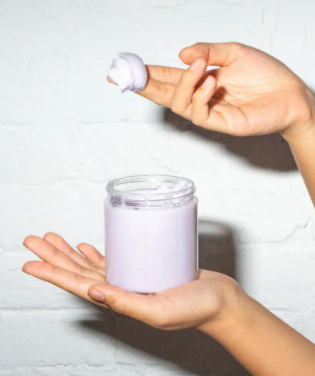 Function of Beauty has all kinds of hair products aside from just shampoo and conditioner! Any hair care routine will thrive with the addition of the hair mask, so why not make it a custom mask?
This powerful deep conditioning treatment helps bring damaged, dull hair back to life. If you've got damaged hair like me, this mask will make it feel fantastic (without being greasy and oily).
---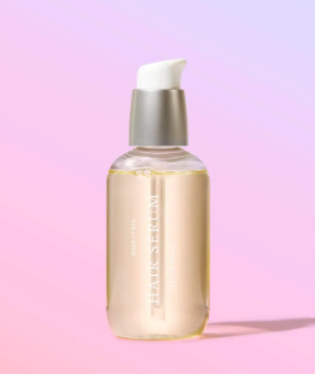 Finally, their hair serum is another top-rated pick. Advertised as award-winning, this serum helps transform your hair into healthier locks, while also protecting it from heat.
Many Function of Beauty reviews mentioned shininess when it came to this product. And let's face it, there's nothing better than shiny hair.
Function of Beauty Other Customer Reviews
Now, let's get into what other customers think about their custom haircare formulas.
We've searched through hundreds of Function of Beauty reviews and gathered the most authentic experiences online that we felt were a good balance of the pros and cons of this company. Let's go over them. 
"Love the products. Hate the customer service. Cannot cancel my subscription." – Karen
"I chose color protection. However, my shampoo contains sodium c14-c16 olefin sulfonate, which is a harsh chemical that is bad for colored hair. There was no notice or email prior to a second batch being sent; they just took money out of my account. But, the upside is the product lasts forever. Bought six months ago and I've used less than half." – Anna
"I started using Function of Beauty's shampoo and conditioner and was immediately pleased with the results; I highly recommend these products." – Steph
Overall, most customers seem to agree that this haircare brand is a hit or miss:
Works well for most customers (though some say they didn't notice a difference)
Cleans hair nicely
Helps customers reach hair goals and improve some specific hair concerns
Some say it's a worthy investment while others say it isn't worth the money
Smells nice (plus, there's a fragrance free option in case you're sensitive)
The products don't do anything special, it's mostly marketing
Some people experienced hair loss and/or a burned scalp after using Function of Beauty
Prices
Now, when it comes to prices, each piece is typically between $20–$30, which isn't too bad considering your bottles are completely custom-made. 
Also, they almost always offer coupons for extra percentages off your first order. For example, the code MEL20 will give you 20% off your first subscription purchase (make sure to enter this at checkout).
Plus, they offer free shipping to the USA and Canada on subscription orders. You're able to select deliveries every month, every 2 months, or every 3 months. If you want to make a one time purchase, shipping costs $9.99 to the USA.
Return Policy 
What happens if your custom haircare is a total fail?
Thankfully, Function of Beauty is pretty flexible with its return policy. Their official policy states that if you are not happy with your order, you can reach out to them with your receipt within 30 days of purchase, and they will do their best to address your needs.
This is usually done by offering a free, one-time reformulation, where you basically get to redo your entire customized formula. However, if you select this option, there will be no refund issued.
On the off chance that you're totally done with them, you can ask to have a refund instead of a reformulation, which should take between 7-10 days to get back to you.
However, Function of Beauty does not accept returns, cancellations, or allow refunds after a subscription for refills has been billed, so this is definitely something to keep in mind when shopping with them.
Overall, Is Function of Beauty Worth It?
Final thoughts: If you're really interested in trying them out, we definitely feel like it's worth giving a shot mostly because of their generous return policy in case it doesn't work out for you.
There are a lot of Function of Beauty reviews who haven't had a good experience with the brand (with both customer service and their formulations), but there are still a good amount of people who ended up loving their custom products. It really seems to be a hit or miss, but luckily it's less risky of a purchase with their generous return policy.
NEW UPDATE: I recently found out that some customers experienced hair loss and/or a burned scalp – there are quite a few BBB complaints about this. If I had known this before purchasing, I probably wouldn't have tried them to be honest.