When shopping for ethical products, Vegamour is a top brand when it comes to hair. With plenty of raving Vegamour reviews and higher-than-average prices, it's natural to wonder if the brand is worth investing in.
Keep reading to learn more about the brand, some of their best-selling products, discounts, and see what the reviews have to say about the brand!
What is Vegamour?


To start, Vegamour is a plant-based, cruelty-free, gluten-free brand that sells products for the hair (including brows and lashes).
Their top-rated formulas have been raved about by social media, magazines, and reviews.
Prices
How much does Vegamour cost? First off, they have a lot of different products – from products for the lashes to serums to brows to hair growth, there's something for everyone. With that comes many different prices.
On average, you can expect to pay around $40 – $60 for a typical product. However, some items are cheaper too (like their $28 dry shampoo or $32 scalp serum).
To get more specific prices for the items you want, it's best to browse their collection. They also offer a variety of kits that allow you to save on bundles.
You can also subscribe and save to get 15% off your order, which can save a good chunk of change. This will sign you up for recurring shipments every 30 days, but you can skip or cancel at any time.
They also offer a rewards program where you can earn points and save money (plus you can save $10 for each friend you refer)!
Top Vegamour Products
Vegamour has a lot going on, but we always like to browse the best sellers to see what other customers are raving about. So, here are a few of their top-rated and best-selling products!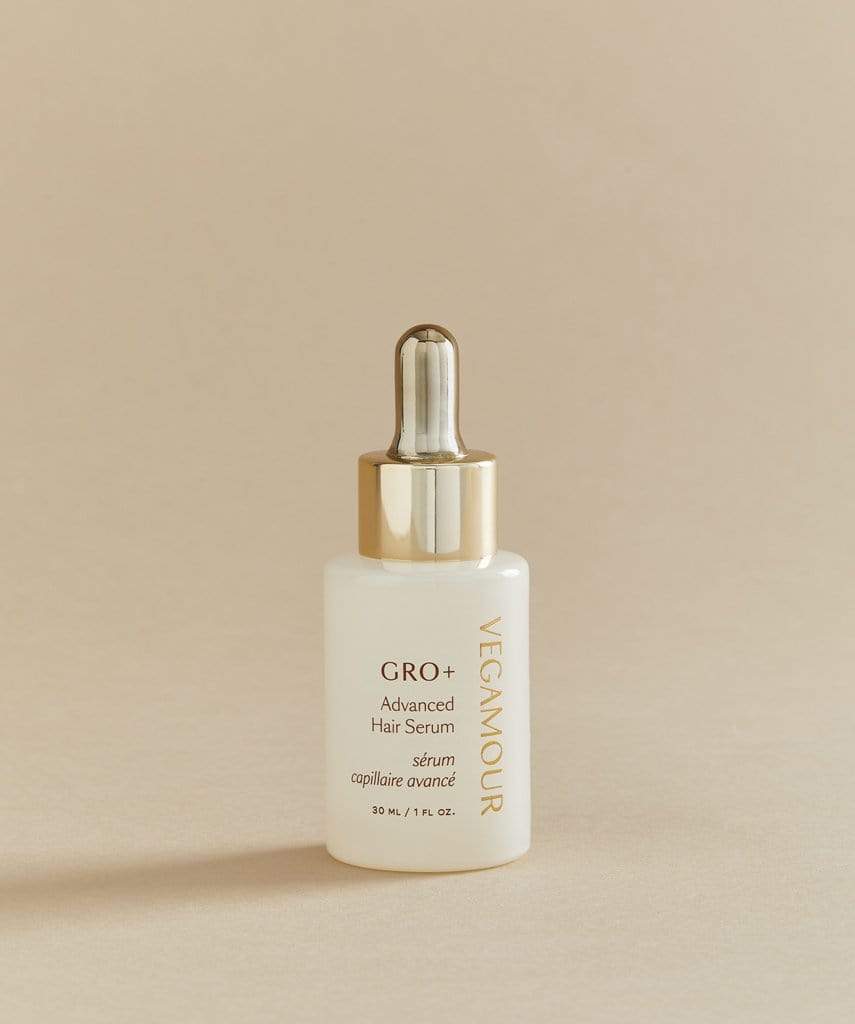 This volumizing hair serum is one-of-a-kind. This serum incorporates all of the elements needed to combat hair loss from a variety of sources.
Their holistic serum is not only soothing, but is also believed to help activate DHT & miRNA22 production, as well as regulate circulation in the scalp. And, let's not forget its ability to also strengthen the health of our roots overall.
They advertise fuller-looking hair in just 90 days and peak results at 120 days with this serum!
CHEAPER ALTERNATIVE: If you can't afford Vegamour's prices, check out The Ordinary Multi-Peptide Hair Serum. According to a variety of reviews, this is a dupe with similar ingredients and helps regrow the hair.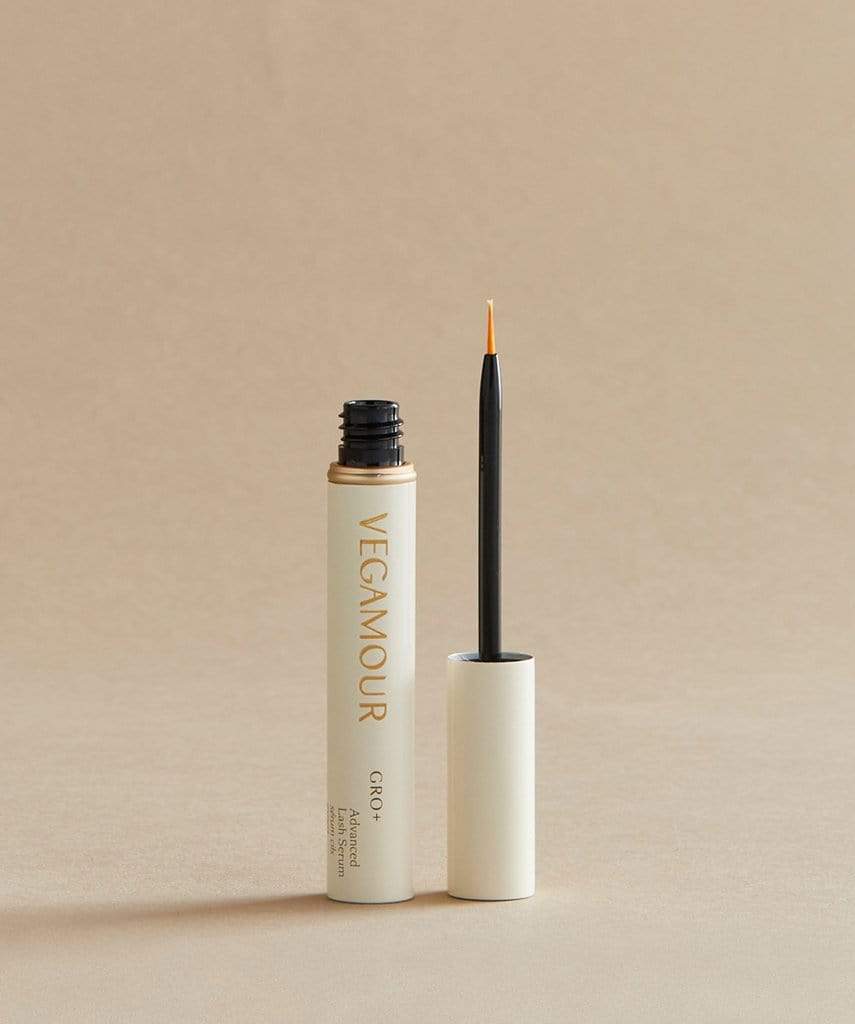 The Vegamour lash serums are another of their top products! The GRO+ Advanced in particular is a best-seller that people love.
This serum is made using full-spectrum CBD to penetrate your lashes on a deeper level, promoting new growth and thicker, fuller lashes. And of course, it is 100% cruelty-free and vegan.
Note: This product is made with bimatoprost (see their ingredients page). This does a great job at lengthening the lashes for many people, but a common side effect is the permanent darkening of the iris. If you purchase this serum, make sure to apply it very carefully and don't get it in your eyes. Personally, I wouldn't want to take the risk!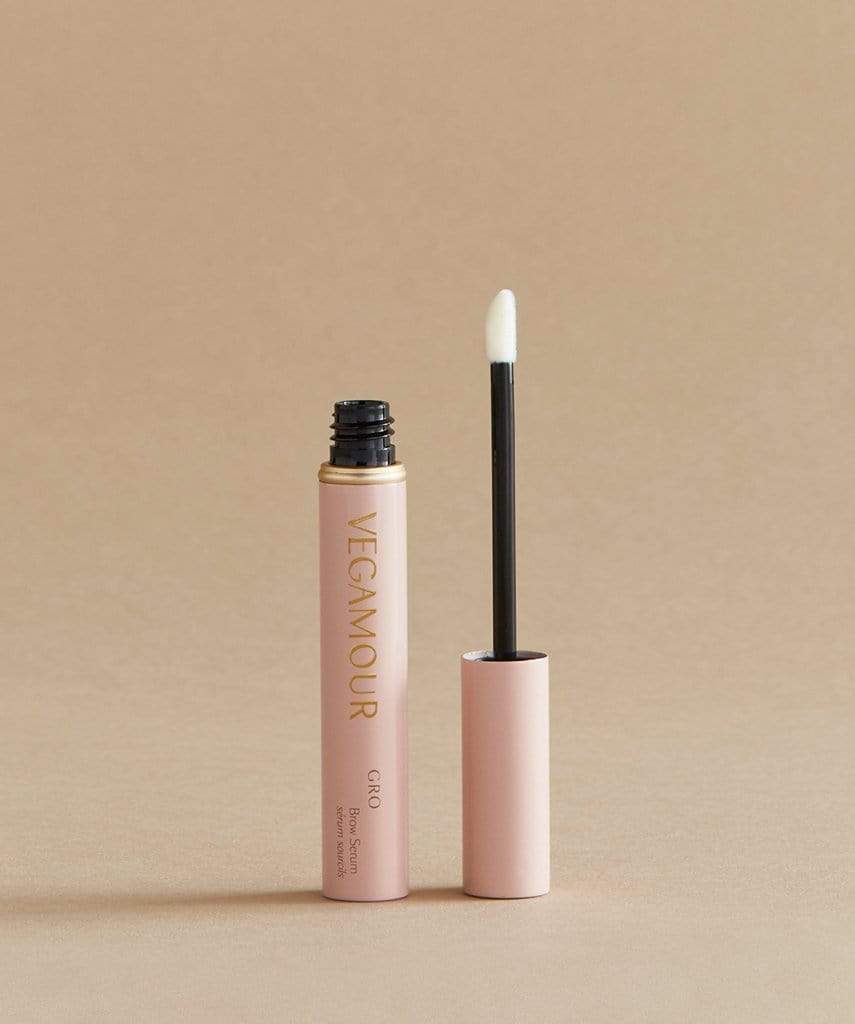 Want thicker brows? The VegaBROW Volumizing Serum is a formula designed to create natural-looking, luscious brows. This vegan formula contains not only the key to bolder brows but also carries with it incredible ingredients to ensure this.
This includes biotin, active phyto-molecules, and zinc to ensure your brows are on fleek at all times with healthy, nourished, and strong follicles.
Vegamour Reviews
What do customers think? Reviews on this brand seem to be all over the place. You can find reviews both on their website as well as outside websites.
"I've been using Vegabrow for four weeks now, and I'm impressed. I thought maybe my brows are just growing like normal, but now I've noticed they've gotten thicker in places they never would grow before. I definitely would recommend it." – Abby, Vegamour.com
"Love this stuff. I started noticing my hair thinning, tried so many different products, but this stuff really does work. Just be patient, and you will start to notice a difference within a few weeks." – Ally, Amazon.com
"I used this product on a daily basis for eight months and did not see any results. I am very disappointed in this product. The claims for hair growth are not true." – Beverly B, Amazon.com
Overall, is Vegamour Worth it?
To sum up our Vegamour reviews, it's hard to say if their products will make the difference for you. Some people see great results, while others see none, so you can't really know for sure if it will work for your hair.
If you're struggling with hair loss or thinning hair and are willing to take the risk, it may very likely be worth it!
I would also recommend trying other options first if the cost is hard to swallow – such as natural DIY hair growth methods (like castor oil) and the The Ordinary Multi-Peptide Hair Serum. This product offers similar ingredients, many reviews see great results, and it is significantly cheaper.
Note: When looking for lash serums, be careful with products that include bimatoprost. This does a great job at lengthening the lashes, however, a common side effect is the permanent darkening of the iris (there are other side effects too such as blurred vision and eyelid redness). So, if you have gorgeous hazel eyes, you may not want to take the risk!