We've heard about acrylic nails forever, but what is an acrylic overlay? Is it the same process? How does it work?
And when I go to the salon, should I ask for an acrylic overlay or just acrylic or dip nails? It can definitely be confusing, so we're here to help you out.
We have all the answers down below about acrylic overlay nails and whether or not you should get them.
RELATED: 15 Best Polygel Nail Kits for Salon-Level Nails
What Is Acrylic Overlay?
Unlike acrylic nails, which are an extension of the natural nail, an acrylic overlay is an application of a thin coat of acrylic powder and monomer liquid over the natural nail. This provides a protective hard layer over your natural nail without making them longer.
Pros
Last longer than regular nail polish
Do not peel off over time
Are affordable
Look more natural
Add strength to your nails
Doesn't require nail tips to be added
Cons
Process of applying and removing them takes more time than nail polish
Made from artificial materials which can be unhealthy for nails
Can't lengthen like you can with acrylic nails
Can chip faster than a full set of acrylics
Will Acrylic Overlay Ruin My Nails?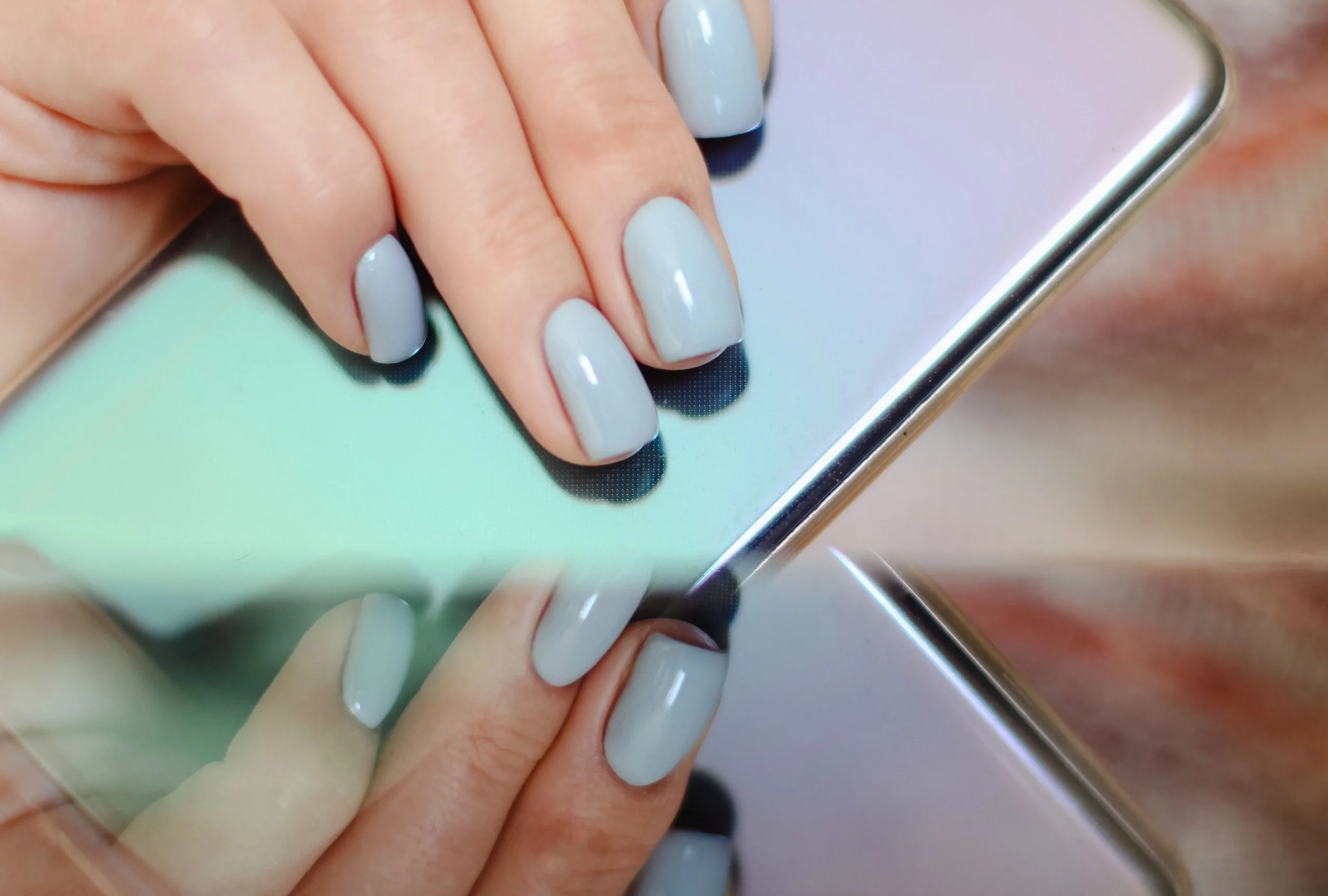 Many people say after they take the acrylic overlay off, their nails take time to adjust. The acrylic overlay won't ruin your nails but it may be harsh on them and take them a while to bounce back.
To ensure you have the least possible damage, go to a good nail technician at a reputable salon.
What Is The Difference Between Acrylic And Acrylic Overlay?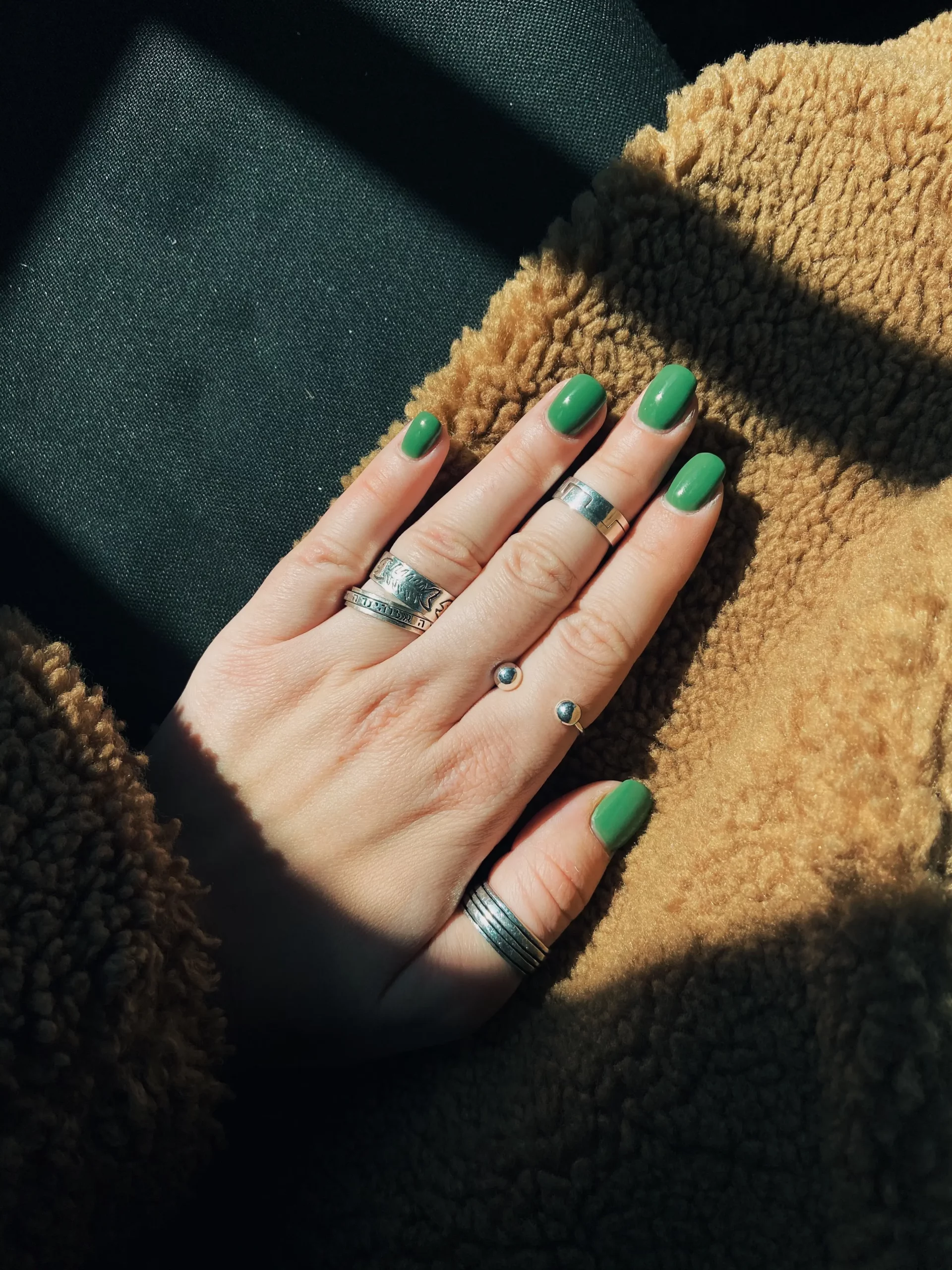 A significant difference between acrylic overlay and acrylic nails is that overlay nails do not require an extension. Overlays use acrylic powder on your real nails but acrylic nails use acrylic powder on a nail extension.
Extensions are glued onto your nails and are made from light plastic already cut into the shape of the nails depending on the size and style you want. Then the acrylic powder and a liquid monomer are applied to the extension.
With overlays, the acrylic powder and liquid monomer are applied directly to your nails, skipping the extension process, then get shaped, buffed, and filed for a more natural feeling.
What Is The Difference Between Acrylic Overlay And Dip Nails?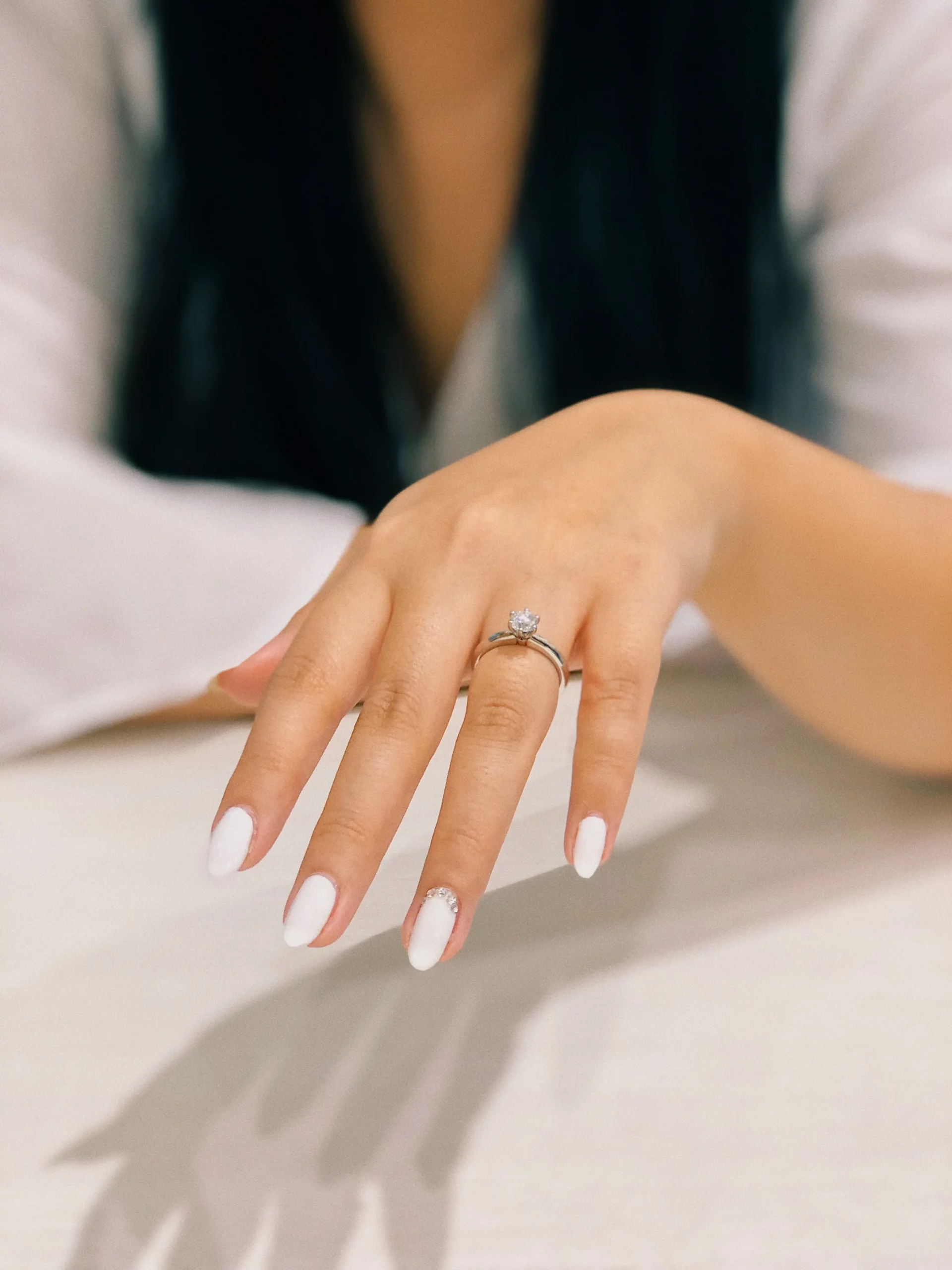 Dip nails are stronger and last longer than acrylic overlay nails.
The process of dip nails involves applying a base glue to your nails, then dipping them into powder. The process is repeated one or two more times to achieve the desired thickness, then you apply a glossy topcoat and file your nails to your desired shape.
Dip nails can last for up to a month without chipping compared to acrylic overlays which last around 2 weeks.
However, unlike dip powder, acrylics can have nail polish applied over the top of the nail which can allow for more intricate nail art with acrylic nails.
How Long Does Acrylic Overlay Last?
With proper care, acrylic overlay nails can last up to two to three weeks. They can last longer if you go back to the salon to fill them in continuously.
How Much Does Acrylic Overlay Cost?
An acrylic overlay manicure typically costs around $25-$30, although it depends on the nail salon you go to. Plus, adding any designs to your nails can also up the price.
In Conclusion
Overall, we'd recommend trying out acrylic overlay nails, especially if you want a more natural-looking manicure. They make the nail appear stronger and are an affordable option at the nail salon.
However, other alternatives like dip nails and acrylics would be suitable for different needs. It's all up to you!