If you're obsessed with Meshki's curve-hugging dresses and gorgeous going-out looks, you're not alone. This Aussie label has amassed a cult following for its sexy styles that are made for turning heads.
Luckily, there are plenty of other labels serving up super sexy, curve-caressing styles to consider too.
From brands with similar styles to more affordable dupes, we've rounded up the best stores like Meshki to fill your closet. These labels offer gorgeous, attention-grabbing pieces for nights out, vacations, date nights, and more.
Keep scrolling for our roundup of labels that stack up to Meshki.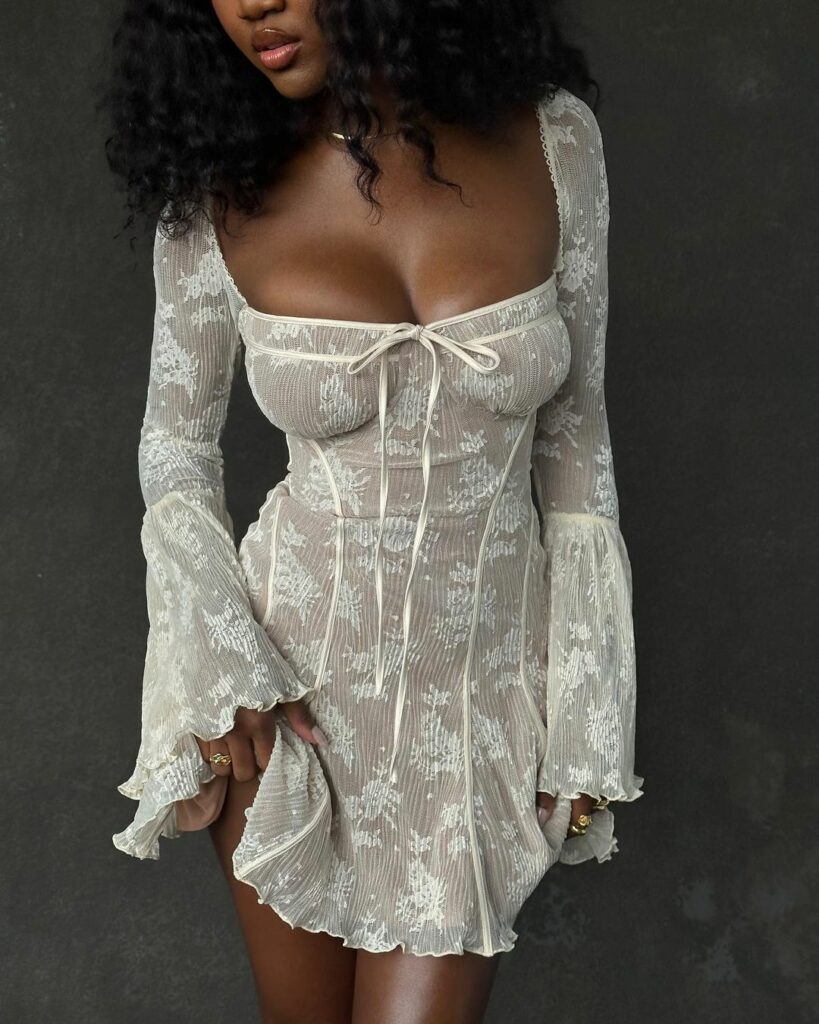 Average pricing: $85 – $400
Size range: XS – L
Starting off with one of the best stores like Meshki, we highly recommend checking out House of CB if you don't already know and love this brand.
Known for its gorgeous statement-making pieces, House of CB is your go-to store for turning heads in every room you walk into. The brand seamlessly blends the latest trends with sophistication and sensuality, offering a range of empowering outfits.
Founded in London in 2010, House of CB has become a top-rated brand among celebs and influencers. Their dresses are the most popular, with an average price point of $150 per dress. Although not the most affordable brand around, they have done a great job at providing high-end looks at a more attainable cost.
RELATED: 16 Stores Like House of CB That We Love Too
---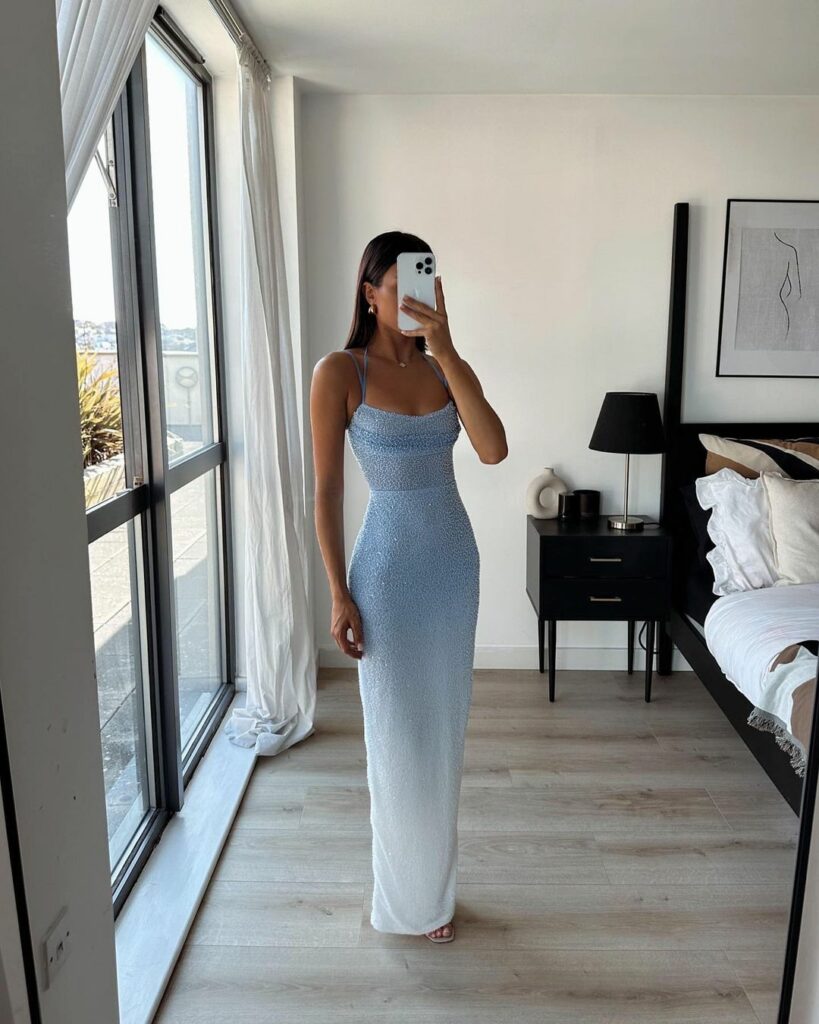 Average pricing: $15 – $100
Size range: XS – XL
One of the more affordable stores like Meshki, Oh Polly is a store to unleash your inner fashionista without breaking the bank.
From figure-hugging dresses to lovely two-piece sets, their styles are designed to make you feel like a million bucks (without spending that much). Founded with a passion for helping women express their individuality, Oh Polly has become a staple in closets worldwide.
Oh Polly started as a small boutique in UK with a big dream and has since grown to one of the largest stores around.
At Oh Polly, you can snag dresses starting at around $50, making decent-quality, Instagram-worthy fashion totally accessible.
---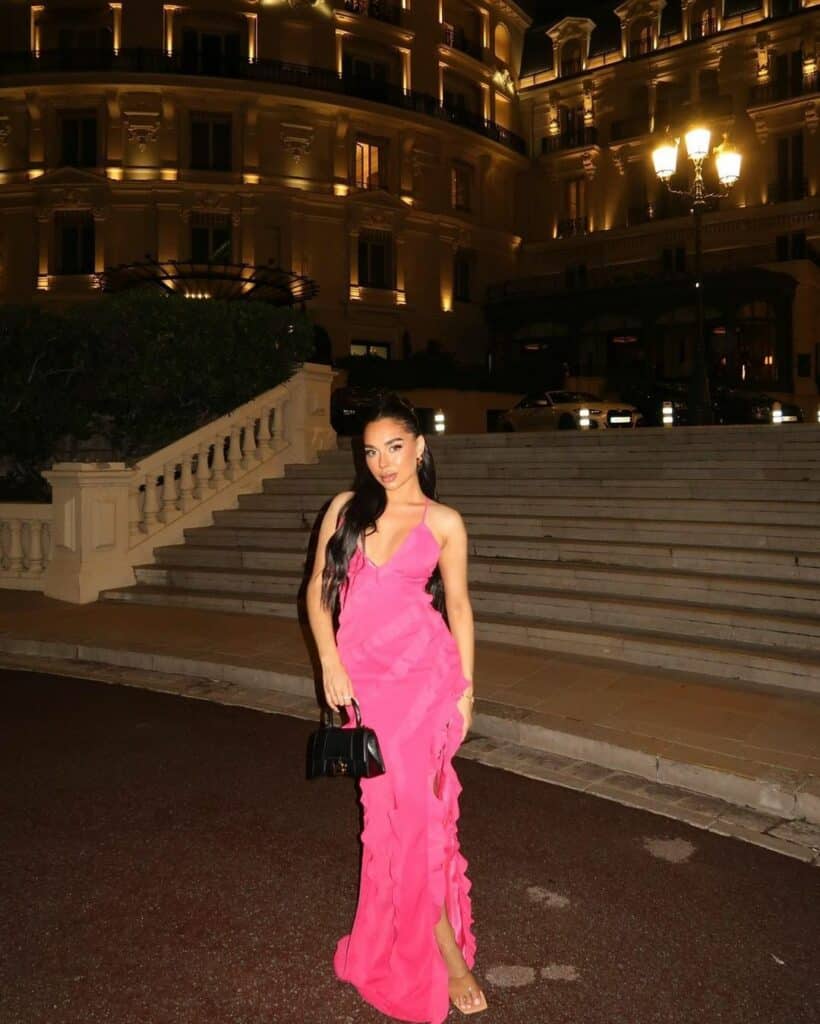 Average pricing: $25 – $100
Size range: XS – 2XL
If you're a trendsetter with a love for chic and glamorous looks, Club L is about to become another new fave in your closet. From stunning bodycon dresses that hug your curves in all the right ways to fun jumpsuits, their styles are designed to make you stand out.
Born in Manchester, UK, Club L's story is one of creativity and passion. With a finger on the latest trends, they offer a diverse range of outfits that cater to all styles and sizes, empowering every individual to express themselves through fashion.
At Club L, it's all about making you feel fabulous without breaking the bank. You can snag dresses starting at around $40, plus they offer inclusive sizes up to 2XL.
---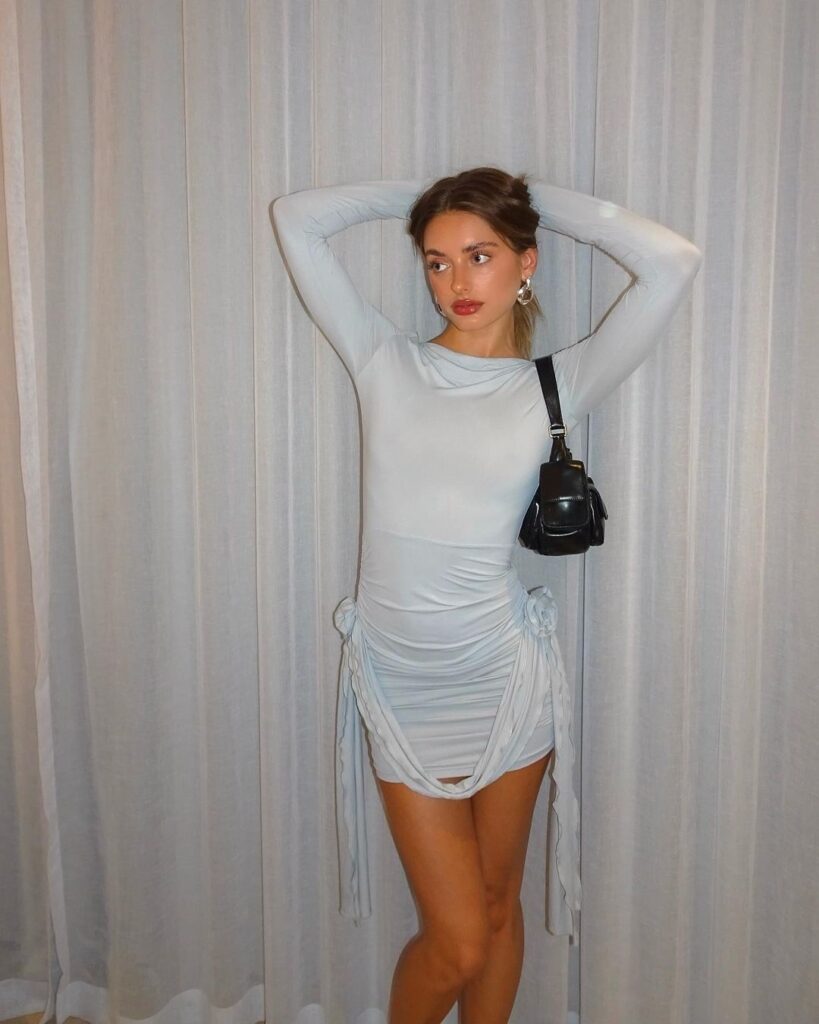 Average pricing: $40 – $300
Size range: 2XS – 3XL
Beginning Boutique is quickly becoming a go-to brand for trend-conscious people looking to slay their style.
From flirty dresses perfect for a beach day to sassy tops that'll turn heads left and right, we can' get enough of their styles. Starting off as a small Australian boutique, Beginning Boutique has blossomed into an online fashion haven loved by people worldwide.
Best of all, Beginning Boutique's affordable prices make sure you can snag the hottest looks without emptying your wallet. Plus, their commitment to inclusivity and body positivity shines through, with a wide range of sizes available.
---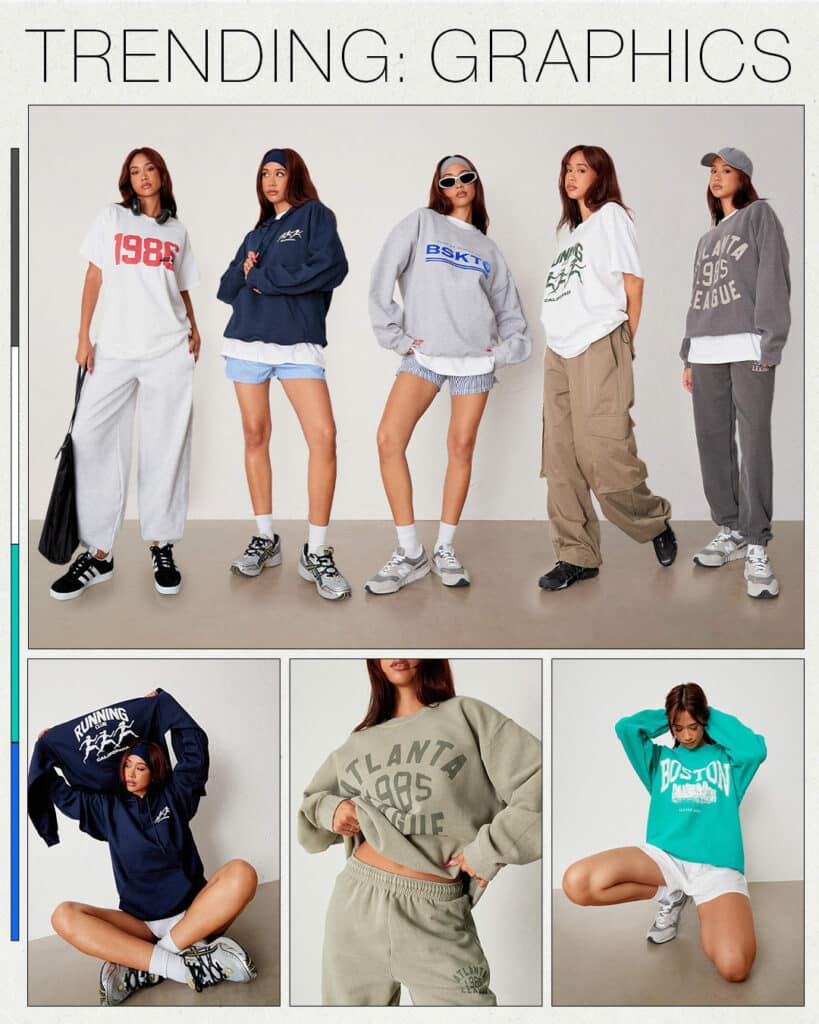 Average pricing: $15 – $100
Size range: XS – 6XL
We can't forget Missguided, a popular fast fashion brand that's all about channeling your inner style queen. If you love bold looks, Missguided is here to make your dreams come true.
Featuring everything from killer party dresses to street-chic outfits, Missguided aims to help you embrace your unique style.
Here, you can score affordable and trendy dresses starting at around $30, making it easy to rock gorgeous looks without breaking the bank. We also love Missguided's dedication to inclusivity, which shows clearly in their extensive size range.
---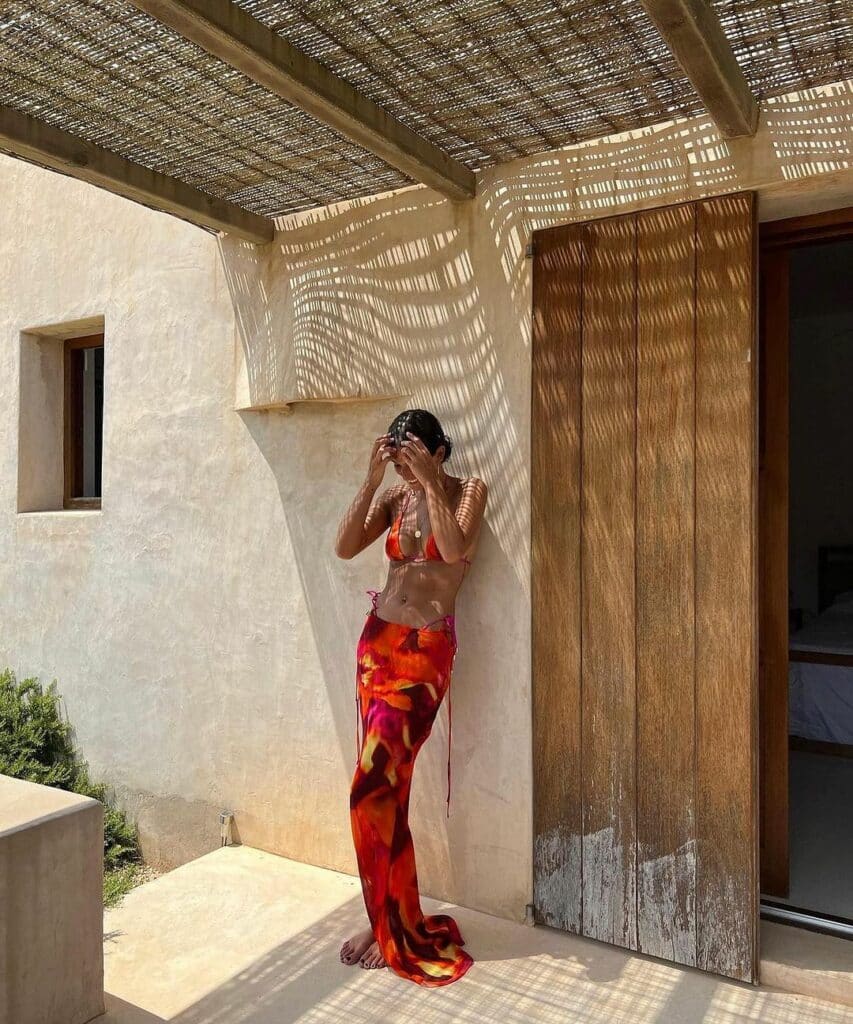 Average pricing: $100 – $500
Size range: 2XS – $2XL
We love all these stores like Meshki, but Rat and Boa offers extra unique styles that we can't get enough of.
Rat and Boa is an upcoming brand that combines bohemian flair with effortlessly chic styles. From flowy maxi dresses that exude carefree vibes to stylish separates perfect for mixing and matching, we adore their
Born in Bali, Rat and Boa inspires women to embrace their inner wanderer. We absolutely love their amazing selection of dresses, which typically range from $250 – $400. Let's just say they are worth the investment.
---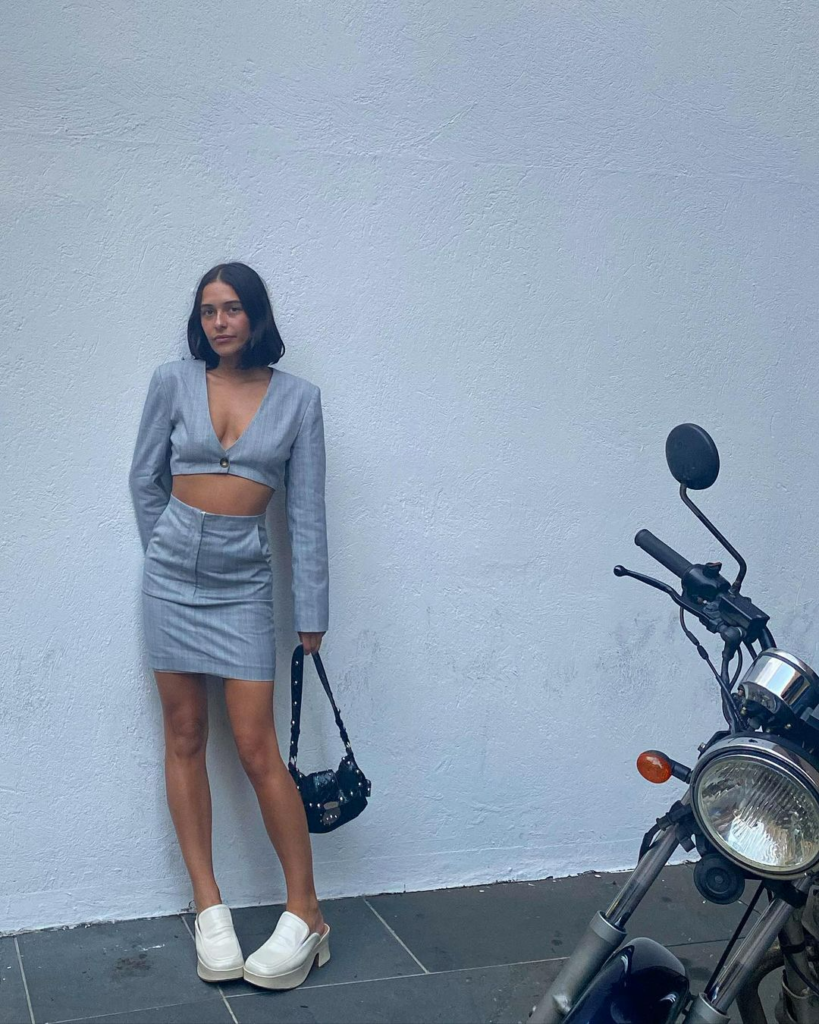 Average pricing: $80 – $200
Size range: XS – XL
Bardot has managed to create the perfect blend of timeless and sophisticated, yet trendy looks.
Originating in Australia, Bardot has woven its way into the hearts of fashion enthusiasts by delivering pieces that transition seamlessly from day to night, embodying a sense of confidence and empowerment.
We love that, unlike many other fashion brands, Bardot never has a massive selection of items available. You can typically find under 100 items in their entire collection at one time, which makes decisions a little bit easier.
They only focus on the essentials, and you can always expect their quality control to be on point. With dresses starting around $80, Bardot offers quality fashion that doesn't cost a fortune.
---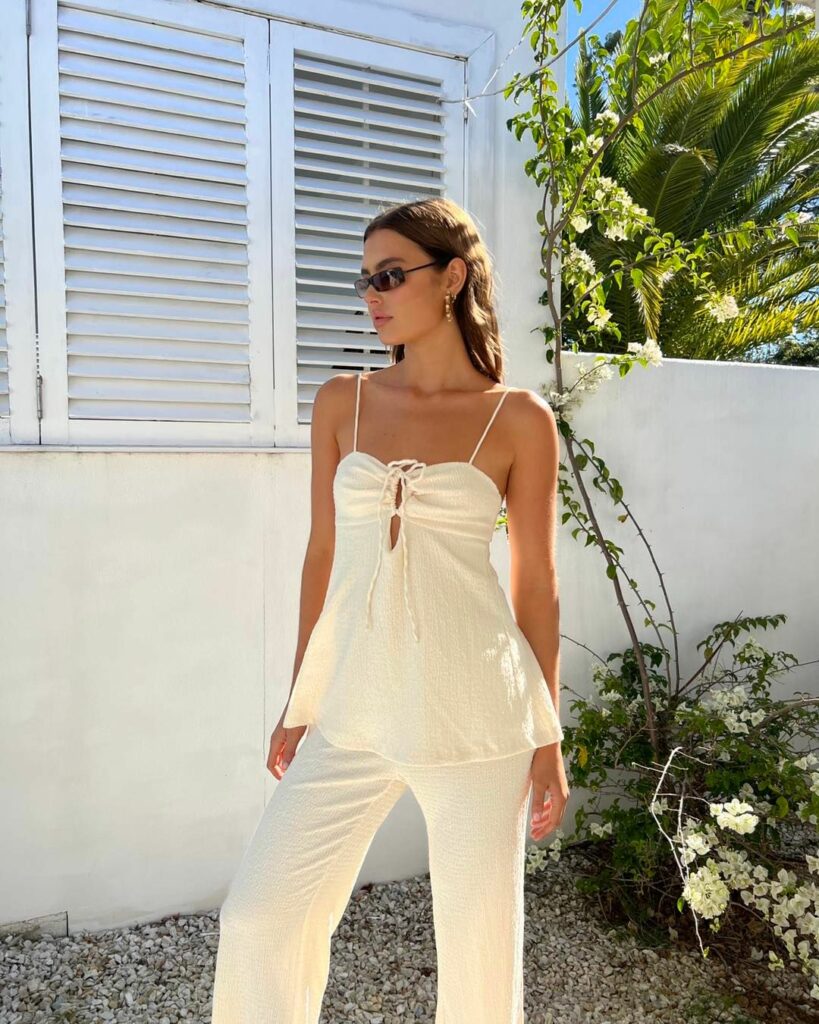 Average pricing: $15 – $300
Size range: 2XS – 2XL
If you're all about that easy-breezy yet on-trend vibe, Sabo Skirt is for you. From flowy dresses that exude summer vibes to cute sets, their styles are a seamless blend of comfort and sophistication.
Originating in sunny Australia, Sabo Skirt was started by two best friends, and it's since blossomed into a top brand known for its laid-back luxury and feminine styles.
With prices ranging from around $50 for dresses, the brand brings high-end styles within reach of anyone. Plus, they offer sizes to flatter all body types, ensuring that everyone can feel fabulous.
---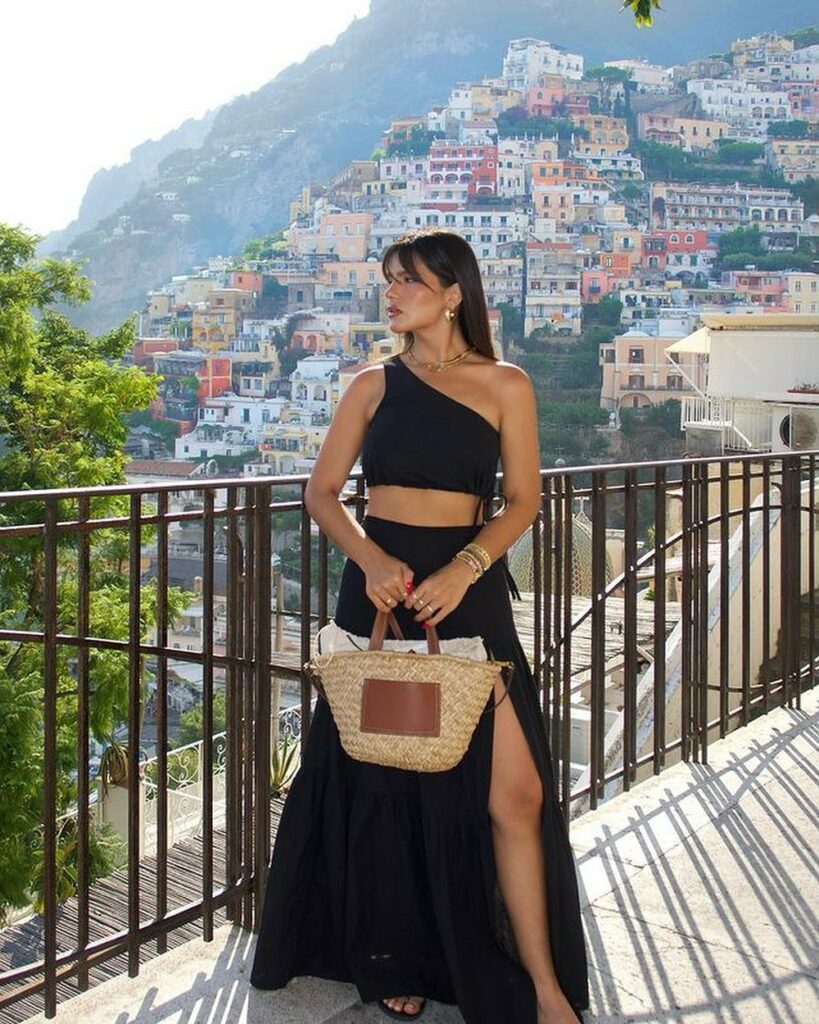 Average pricing: $15 – $200
Size range: 2XS – 4XL
If you love Meshki's curve-hugging dresses and playful going-out styles, Australian fashion label Showpo should be on your radar. Founded in 2010, Showpo has become popular for its trendy styles designed for nights out.
Similar to Meshki, Showpo focuses on dresses, two-pieces, jumpsuits and eye-catching prints, lace, satin fabrics, and bold colors. Showpo's styles are priced comparably to Meshki, ranging from $50-$100. That said, Showpo offers a wider range of clothing like workwear, activewear, basics and accessories.
---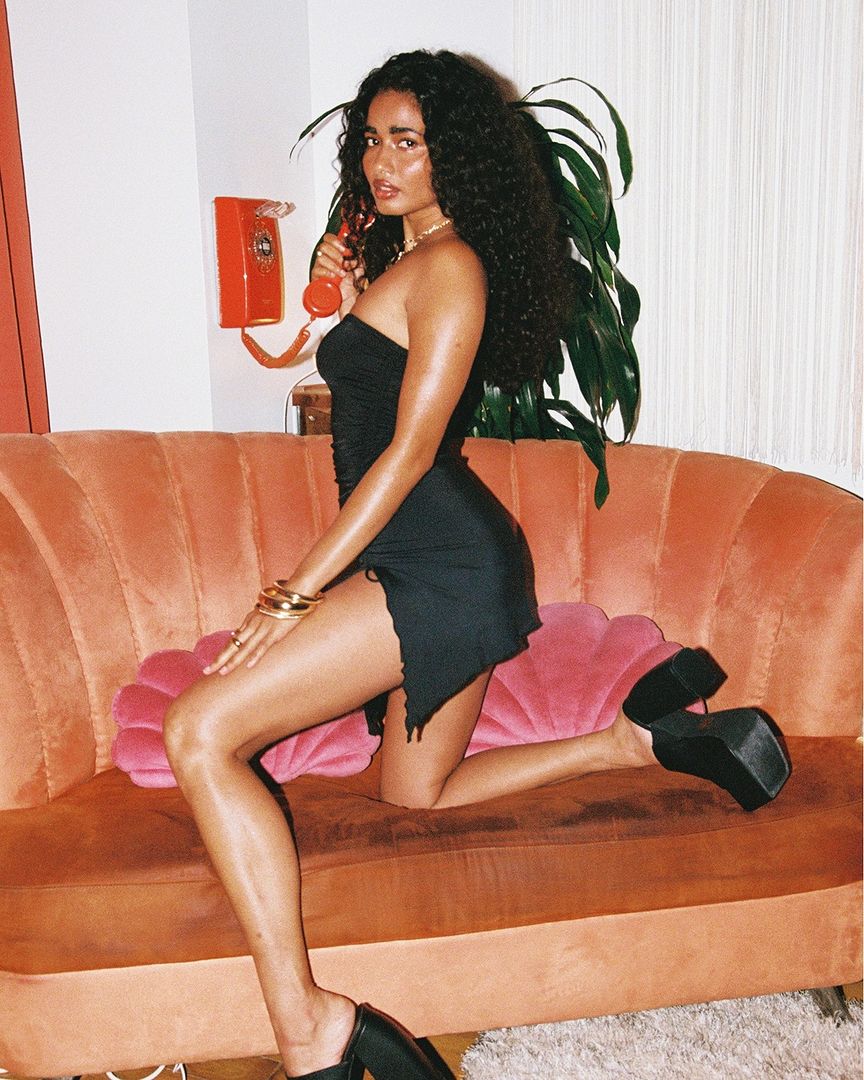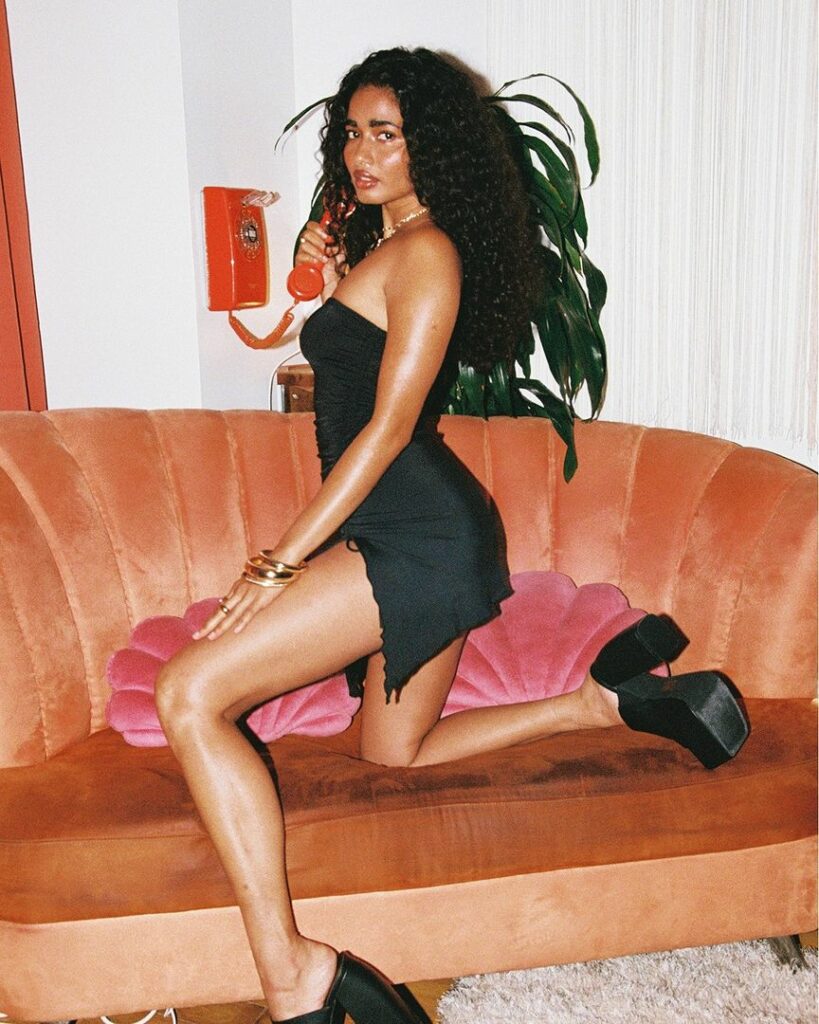 Average pricing: $20 – $100
Size range: XS – XL
Fans of Meshki's party pieces should add Princess Polly to their shopping list. The Australian label has become a go-to for sexy styles at accessible price points. Similar to Meshki, Princess Polly focuses on dresses, two-piece sets, jumpsuits, and more designed for special occasions.
Princess Polly offers comparable sizing to Meshki and price points ranging from $20-$100, but Princess Polly has an even wider assortment of apparel to choose from. For hot nights out when you want to turn heads, Princess Polly should be your first stop.
---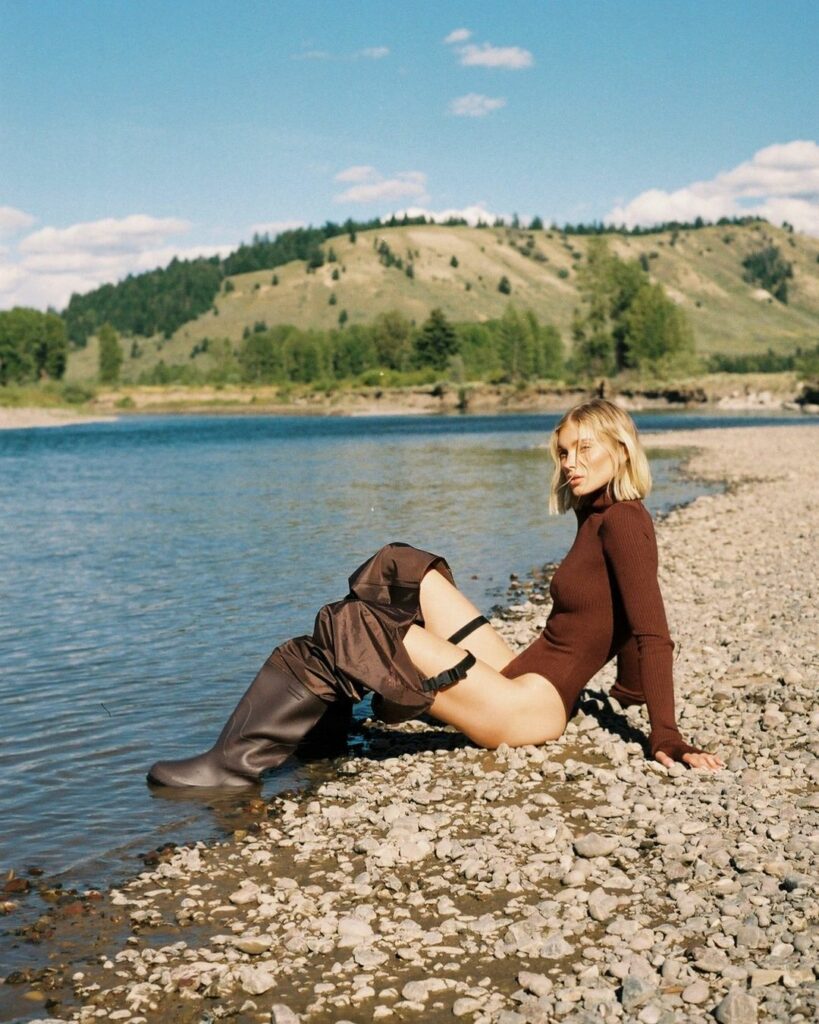 Average pricing: $50 – $1,000+
Size range: 2XS – 2XL
REVOLVE is another mecca for stylish clothing and accessories of all types. As one of the largest fashion stores of the moment, you can find everything and anything at REVOLVE.
Unlike other stores like Meshki we shared, REVOLVE sells hundreds of brands and fashion labels. Because of this, their prices vary pretty drastically, with both premium designers and contemporary brands to suit different budgets.
You can spend anywhere from $50 for graphic tees and bottoms to $500+ for splurge-worthy designer dresses.
---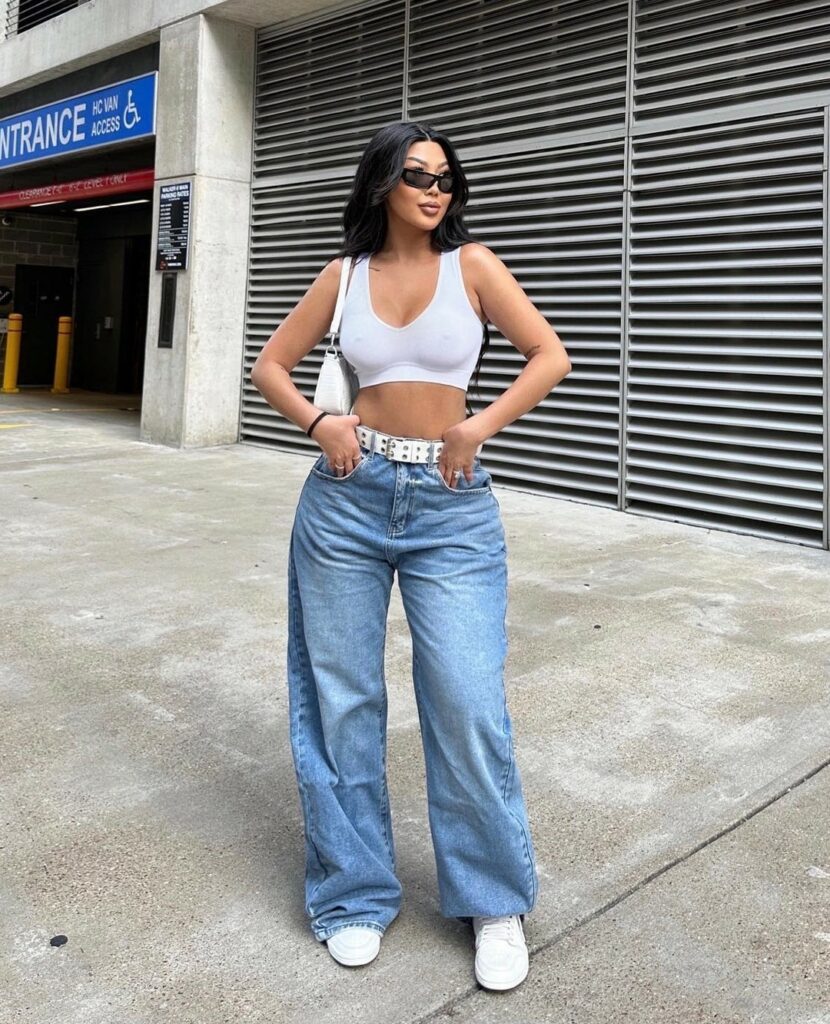 Average pricing: $15 – $60
Size range: XS -2XL
If you love Meshki's viral curve-hugging styles, you need to know about Fashion Nova (if you don't already). This LA-based online retailer has taken Instagram by storm with its risque, barely-there designs for bold babes.
Fashion Nova is all about eye-catching party dresses, two-pieces, going-out looks that accentuate your curves, and everything in between. Best of all, prices are super affordable, ranging from $20-$50 for most items. While the quality may not be as impressive, Fashion Nova's styles are reminiscent of Meshki at a fraction of the cost.