It seems like everyday there's a new clothing brand that pops up on Instagram tempting us with flowery crop tops and fabulous dresses, and one of those brands is Meshki.
An fashion brand dedicated to serving the girlies the latest looks, Meshki looks great on social media, but how does it actually measure up?
Read our honest Meshki reviews to see if this brand is a bop or a flop.
What Is Meshki?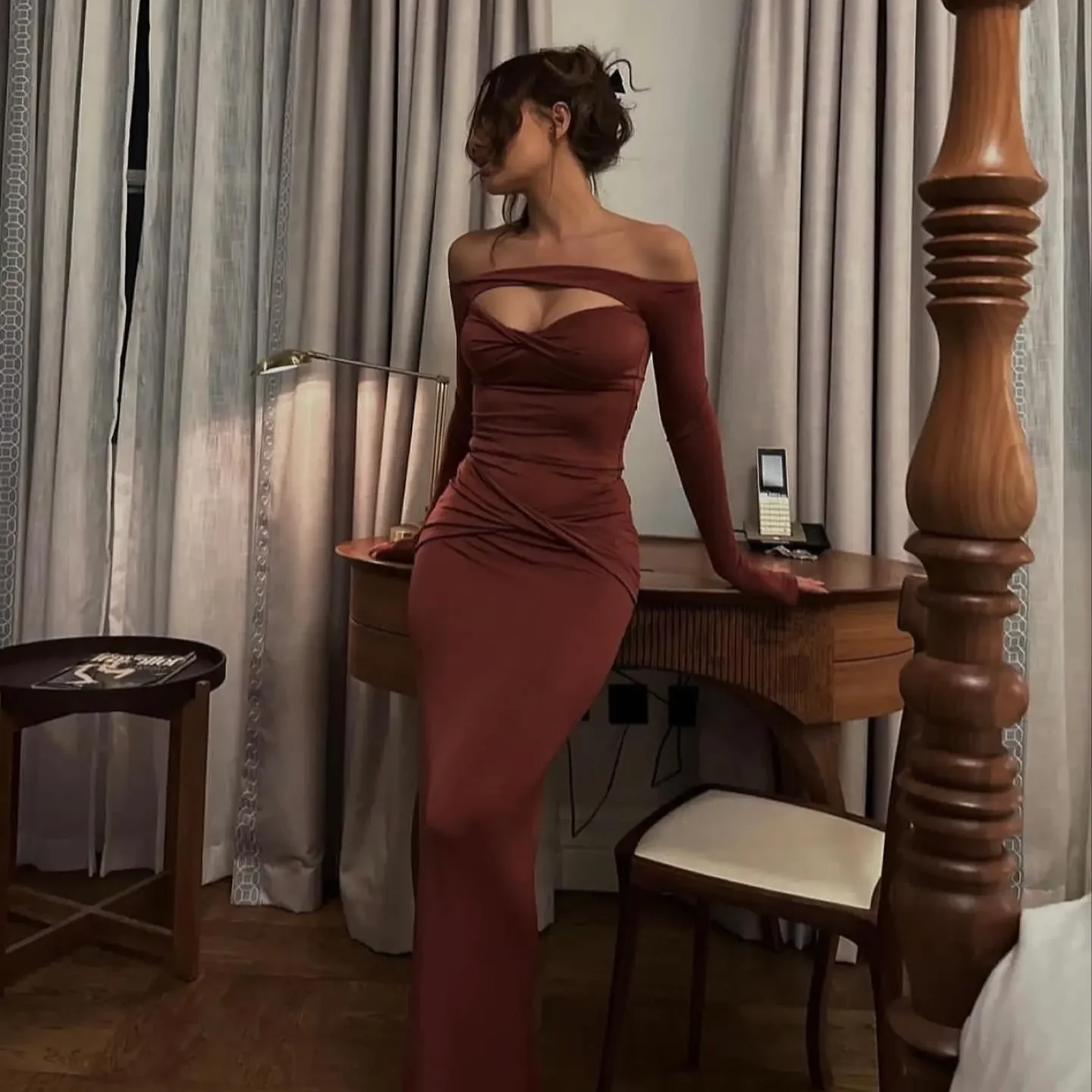 Meshki is an online Australian-based fashion brand that offers the trendiest and hottest styles for women.
Meshki was founded in 2013 by two besties who wanted a place to put all their fashion ideas and inspos. So it should be no surprise that Meshki's first platform was Instagram (talk about being an OG).
After gaining a steady following and audience, Meshki expanded business and is now a popular fast-fashion brand for those seeking to feel empowered, confident, sexy, and alluring.
Is Meshki Legit?
Yes, Meshki is a legitimate store. Meshki is super popular and has a big social media presence. Tons of influencers have collaborated with Meshki, and the brand itself has been mentioned in big online publications.
RELATED: 15 Best Australian Activewear Brands To Shop Now
Meshki Reviews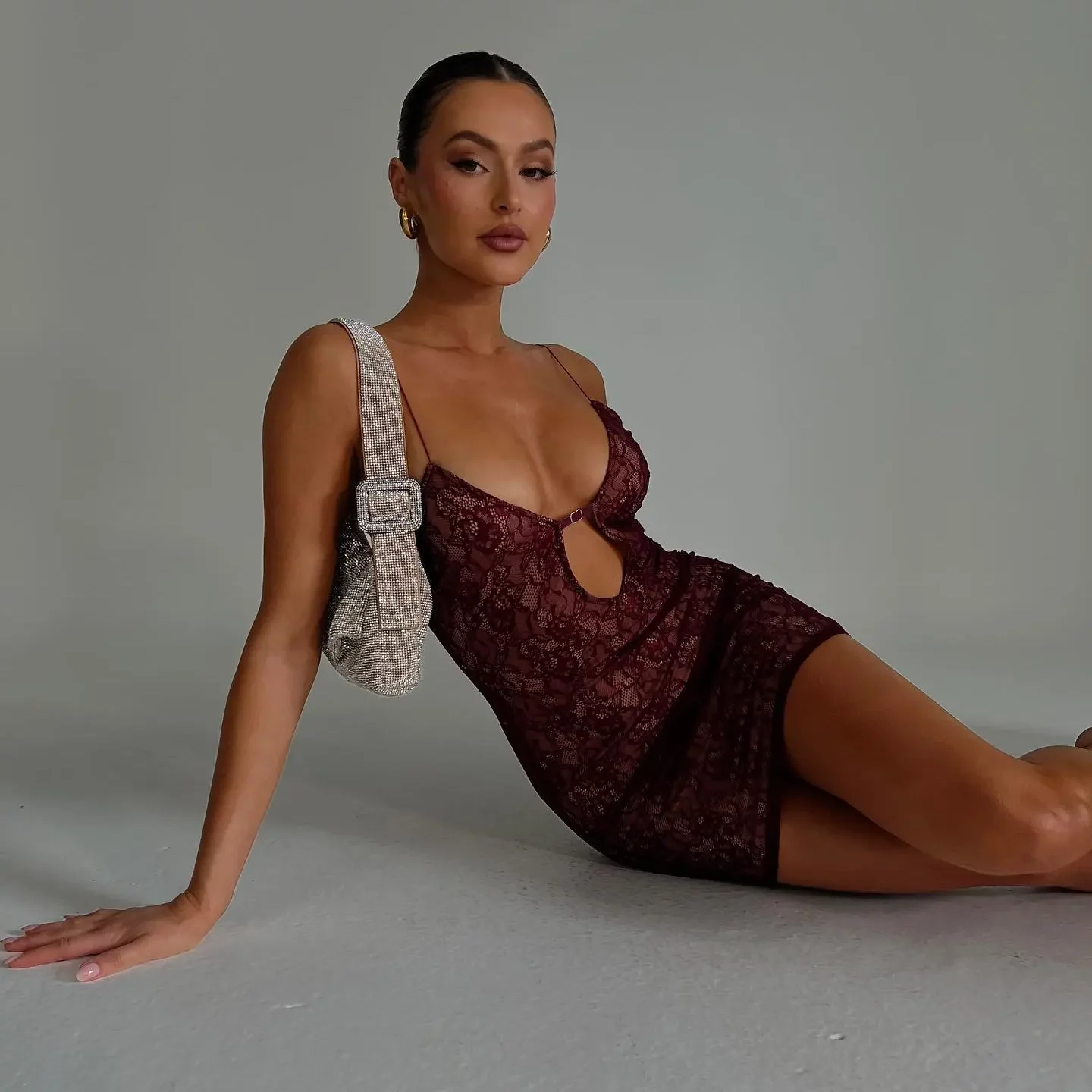 Overall: ★★★ 3 stars
Meshki isn't the best brand in the world, but it's also not the worst. We're giving Meshki a solid average rating because there's no denying the clothes are out-of-this-world cute and the quality is decent. 
However, having cute clothes isn't enough, especially when the market is so saturated.
Some of the critiques Meshki has received largely involves its faulty return policy, but many people also have qualms about the price point and the inconsistent quality. 
Price: ★★★ 3.5 stars
The good news is that everything on Meshki is under $250. The meh news is that many customers think the price point is much higher than it should be. 
Those who've shopped at Meshki compared the brand to Forever 21, but pricier. This can cause quite a stir because if you can buy similar clothes from a different brand and for cheaper, there's no competition. 
However, as mentioned before, Meshki's clothing is very enticing, so if you don't mind paying a tad bit extra and have the means, don't let that stop you!
And of course, you can always browse the sale page for better deals. 
Quality: ★★★ 3.5 stars
Price and quality often go hand-in-hand, so we scored these two categories the same. 
The quality of Meshki's clothing is a bit inconsistent, but that's common for a lot of fast-fashion brands since the clothing is mass-produced.
Though some customers believe the quality of the clothing doesn't match the price point, the quality isn't a major issue when it comes to Meshki. Like the rating suggests, it's just average.
Return Policy & Customer Service: ★★ 2 stars
This is where things get a little messy. A lot of the negative Meshki reviews are due to the subpar return policy. 
Those who've shopped with Meshki are unsatisfied with the return process and equally upset over the mediocre customer service, and that's because those who wish to make a return will only receive store credit. 
This is problematic because if you didn't like what you received, why would you want to shop from the same place again?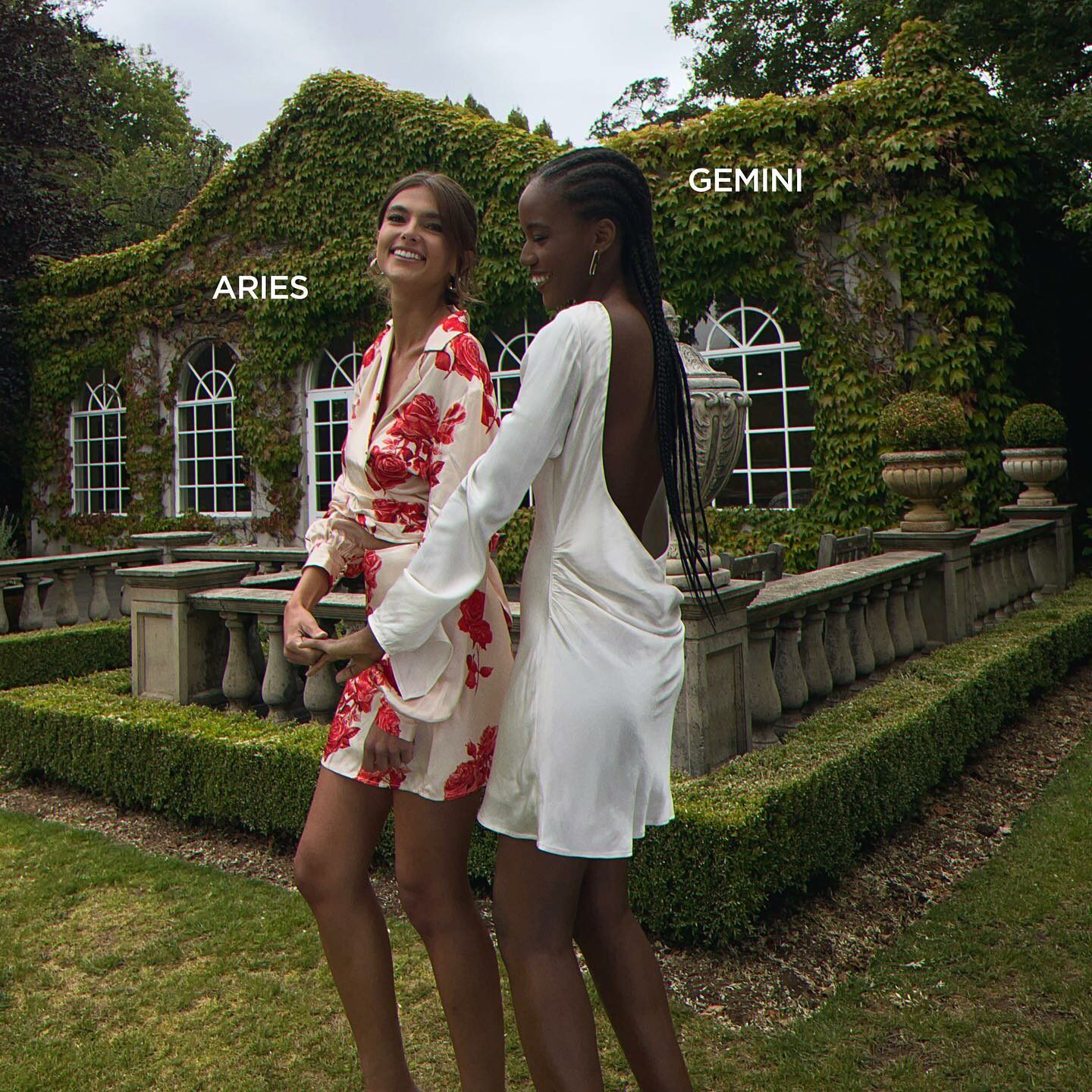 A large chunk of Meshki's inventory is dresses.
The dresses Meshki offers are chic, sleek, stylish, and can be worn for any occasion. Whether you're looking for something to wear to the club, date night, or even a wedding, Meshki's got your back. 
Most of Meshki's dresses are neutral or solid in color, making it easy to dress up, dress down, and mix and match. 
If you're looking for a specific style, Meshki offers maxi dresses, mini dresses, bridesmaid dresses, and more!
A majority of dresses are offered from sizes XXS to XL, but there are some options up to size 3XL as well.
---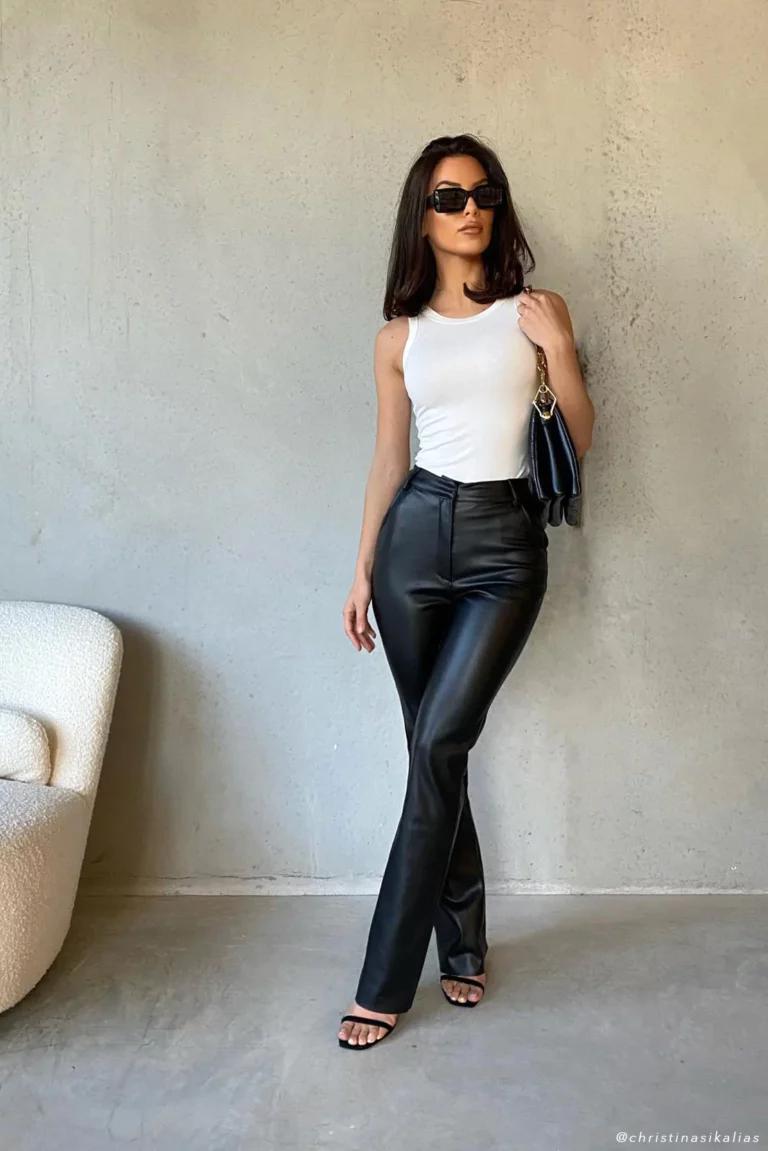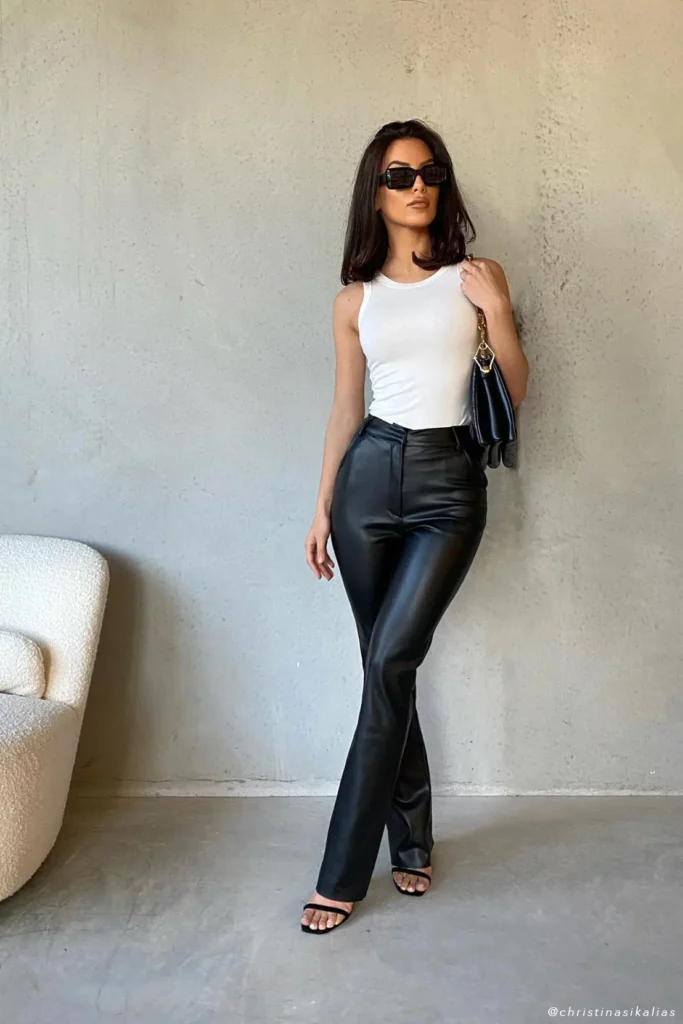 Currently, Meshki offers around 30 pairs of faux leather pants.
Offered in different styles and colors, Meshki's collection of leather pants makes it easy to create new bold and creative outfits.
For example, these popular Tyra pants ($79) are straight-leg beauties that come in eight stunning colors!
However, Meshki only carries up to size XL, and we do wish the brand was more size-inclusive for all products.
---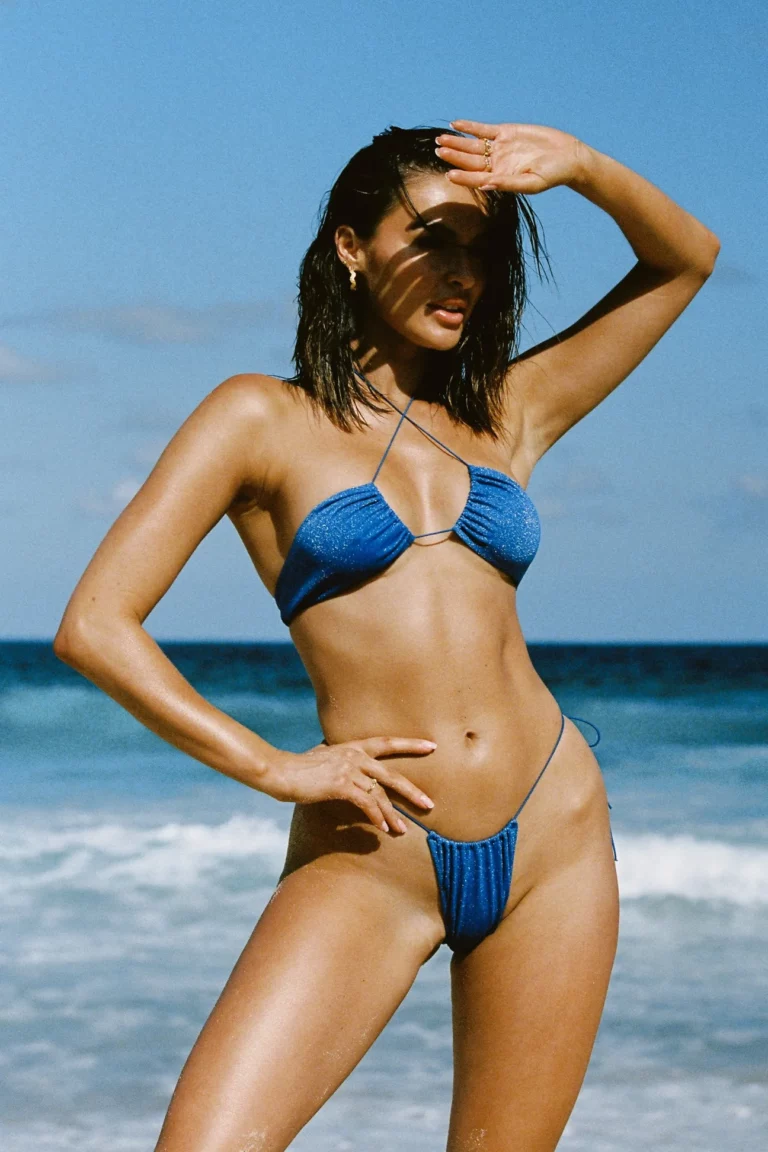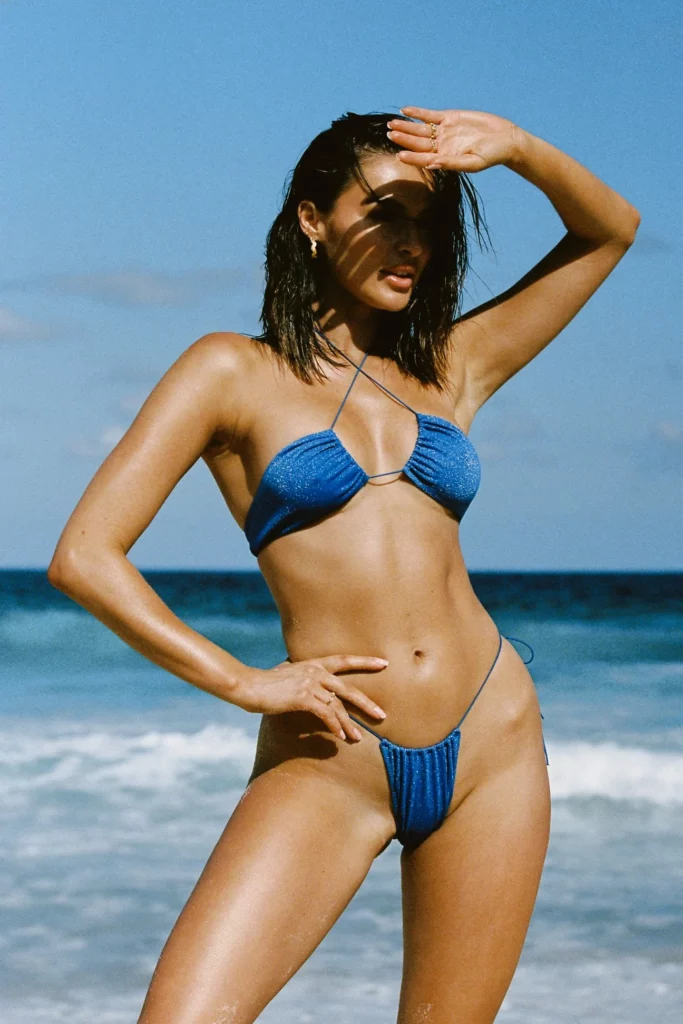 If you're planning on having a hot girl summer, Meshki is there to fuel your fire.
Meshki's swimwear collection is nothing short of sexy and glamorous, featuring gorgeous colors and stunning cuts to accentuate all body types.
Offered in sizes up to XL, Meshki's got you covered whether you're looking for bikini tops, bikini bottoms, cover ups, or one-pieces!
---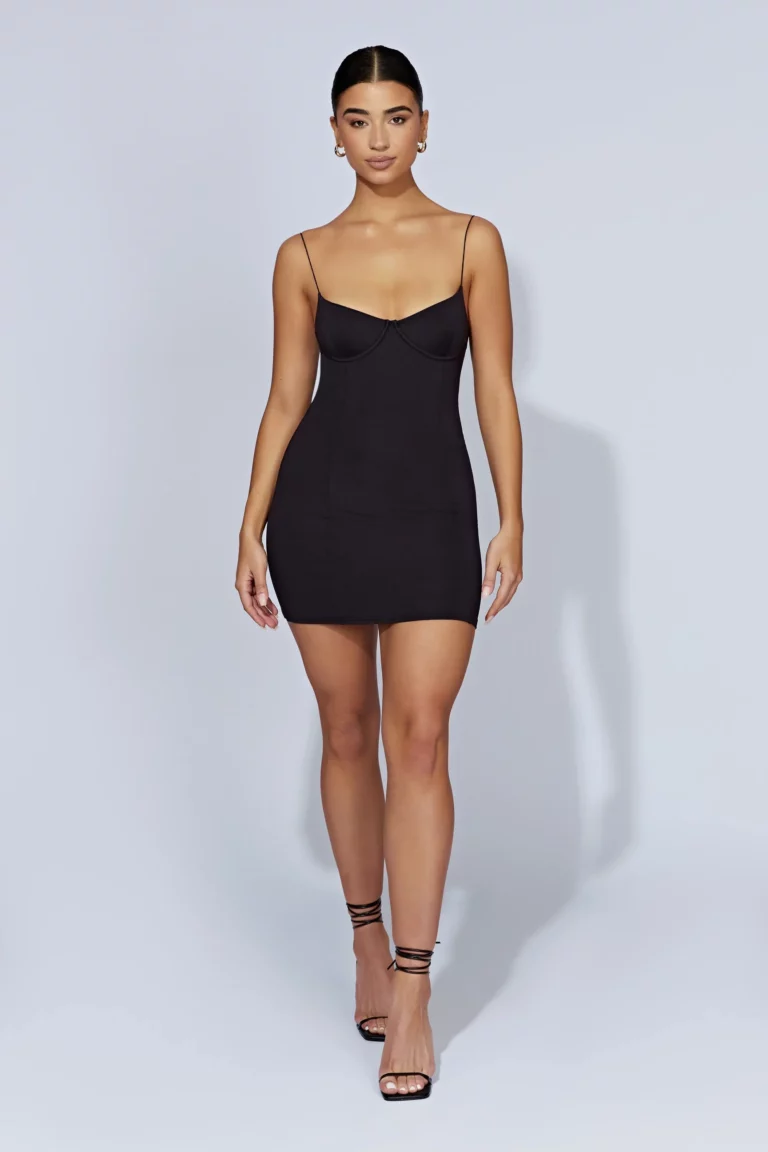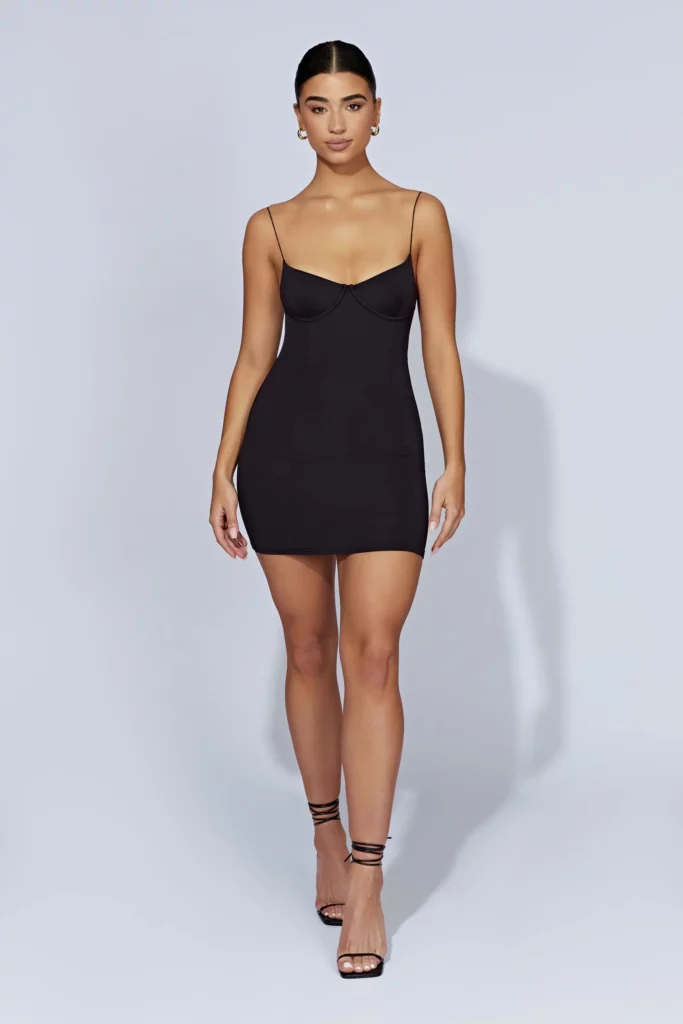 Basic doesn't mean boring.
If you're looking for essential wardrobe staples that are fashionable but easy to style, look no further than Meshki's Basics Collection.
Versatile and dazzling, Meshki's Basics Collection consists of bodysuits, hoodies, dresses, and more!
Prices start as low as $39 and can reach up to $85, with sizes up to 3XL for select products.
What Customers Are Saying
To save you time, we surfed the web and summarized everything you need to know about what customers think about Meshki.
Here are some of the most common points we found that you should keep in mind: 
The clothes are ultra cute
A little too pricey for fast-fashion
The return policy is trash
Customer service is difficult to get ahold of
The clothes fit true-to-size
Decent quality clothing
Final Impression
Meshki is a good brand if you're looking to shop for the hottest and trendiest clothing for decent-ish prices.
Our average rating stands, but there are definitely other alternative shops where you can get similar styles for way less.
However, we can't deny that Meshki's glamorous aesthetic and branding is very enticing, so we can't blame you if you do decide to shop from there!
But before you make a final decision, keep reading to see some alternative stores that are similar to Meshki.
Meshki Alternatives
FAQs
Where is Meshki based?
Meshki is based in Sydney, Australia.
Who owns Meshki?
Natalia Khoei and Shadi Kord are the founders and owners of Meshki! 
Is Meshki an American brand?
No, Meshki is an Australian brand but named after the founders' Persian roots. "Meshki" means "black" in Farsi. 
Is Meshki fast-fashion?
Yes, Meshki is a fast-fashion brand.