One of the best parts about hitting your workout sesh is choosing your outfit—because a cute fit is bound to boost your confidence.
There are plenty of fitness apparel brands out there, but Australia has some great options. Whether you're Australian or just love Australian-made clothing, these Australian activewear brands are for you.
If you want to learn more, read our list to find out which brands from down under are worth checking out.
15 Best Australian Activewear Brands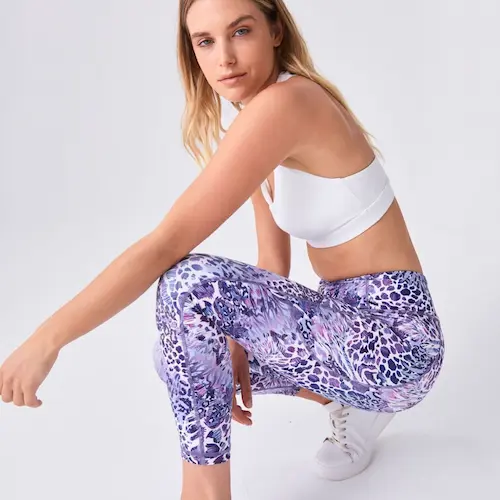 Average price range: $20 – $90
Size range: 2XS – 3XL
Created in 2013, Dharma Bums was born from the frustration of being unable to find functional, cute, and sustainable fitness gear from other brands.
Made for people who enjoy yoga, hiking, lifting, and everything in between, Dharma Bums's activewear puts sustainability and ethical practices at the forefront, opting for recycled and organic fabrics as its go-to.
---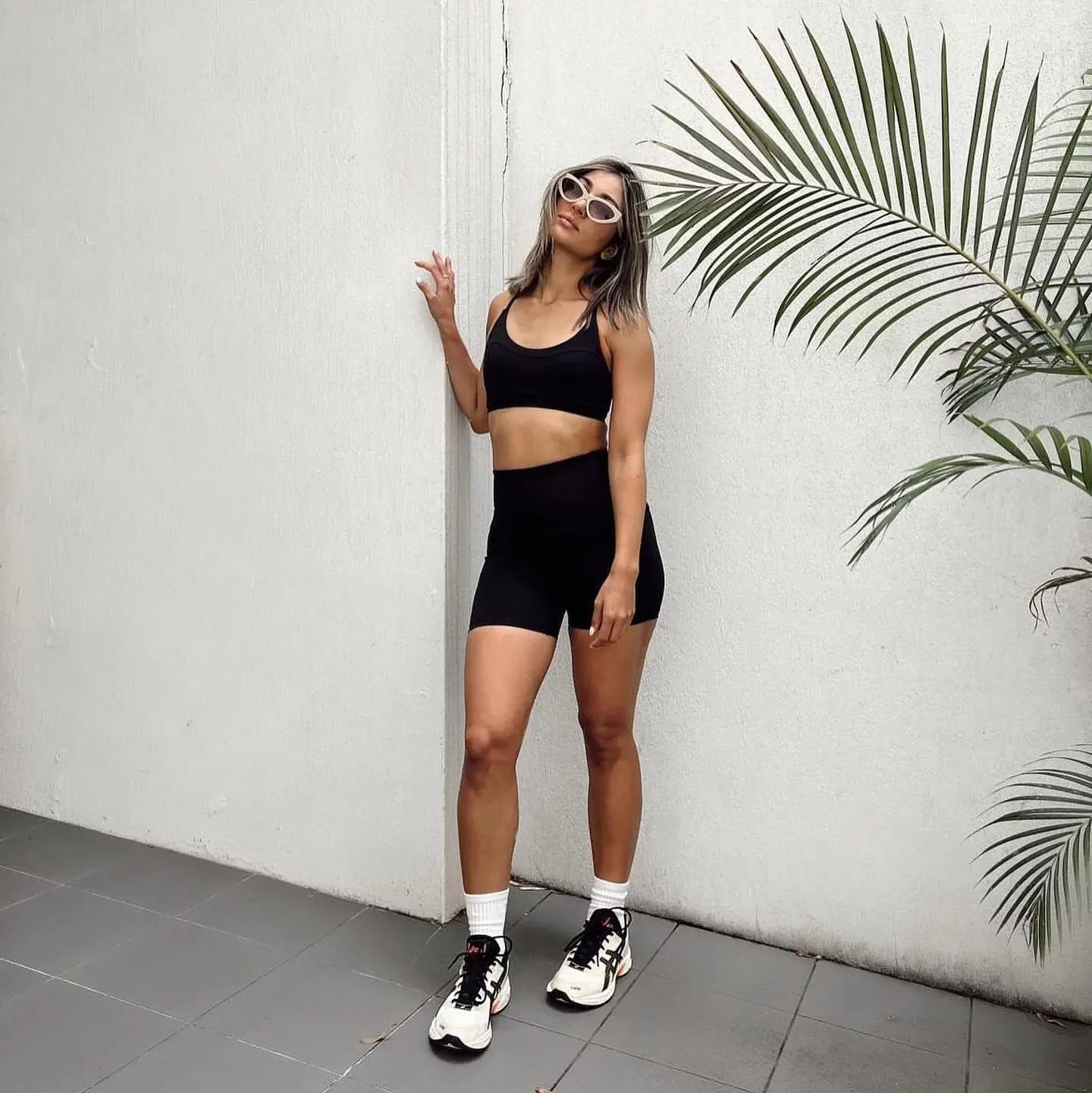 Average price range: $10 – $150
Size range: 2XS – XL
Similar to Dharma Bums, Nimble was also established in 2013 and prioritizes ethical and sustainable approaches in its business model and company ethos.
Nimble uses recycled water bottles in its signature fabric for a silky-smooth, stretchy, and overall wonderful feel and look that Nimble users are totally obsessed with!
RELATED: 17 Australian Jewellery Brands You'll Fall in Love With
---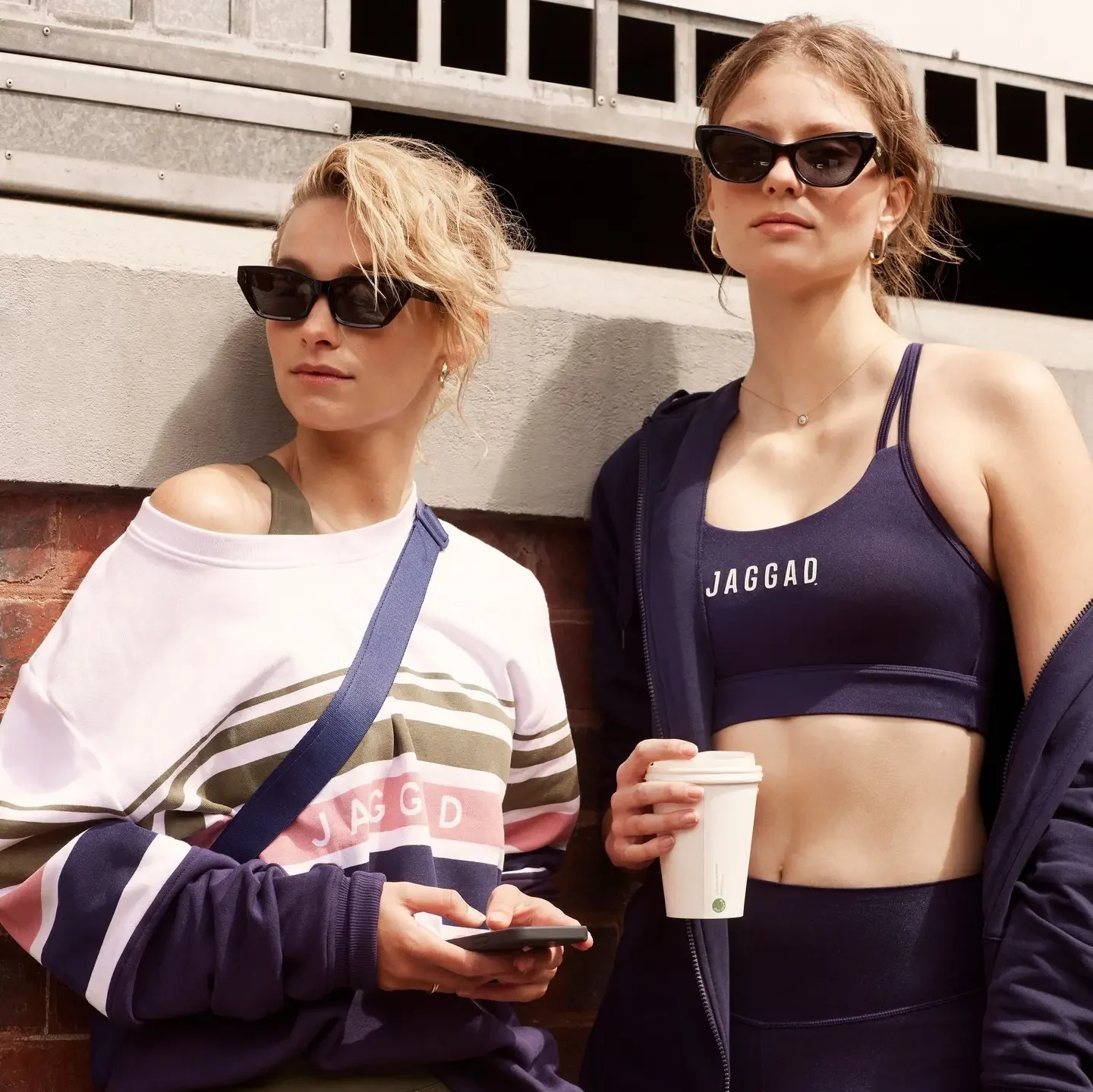 Average price range: $30 – $150
Size range: XS – 3XL
Bought in 2013 and reinvented to be a high-performance activewear apparel brand, Jaggad is a popular company that carries a huge selection of fitness gear.
Whether you're looking for leggings, sweaters, jackets, or more, Jaggad will have you looking extra stylish for your sweat sesh.
---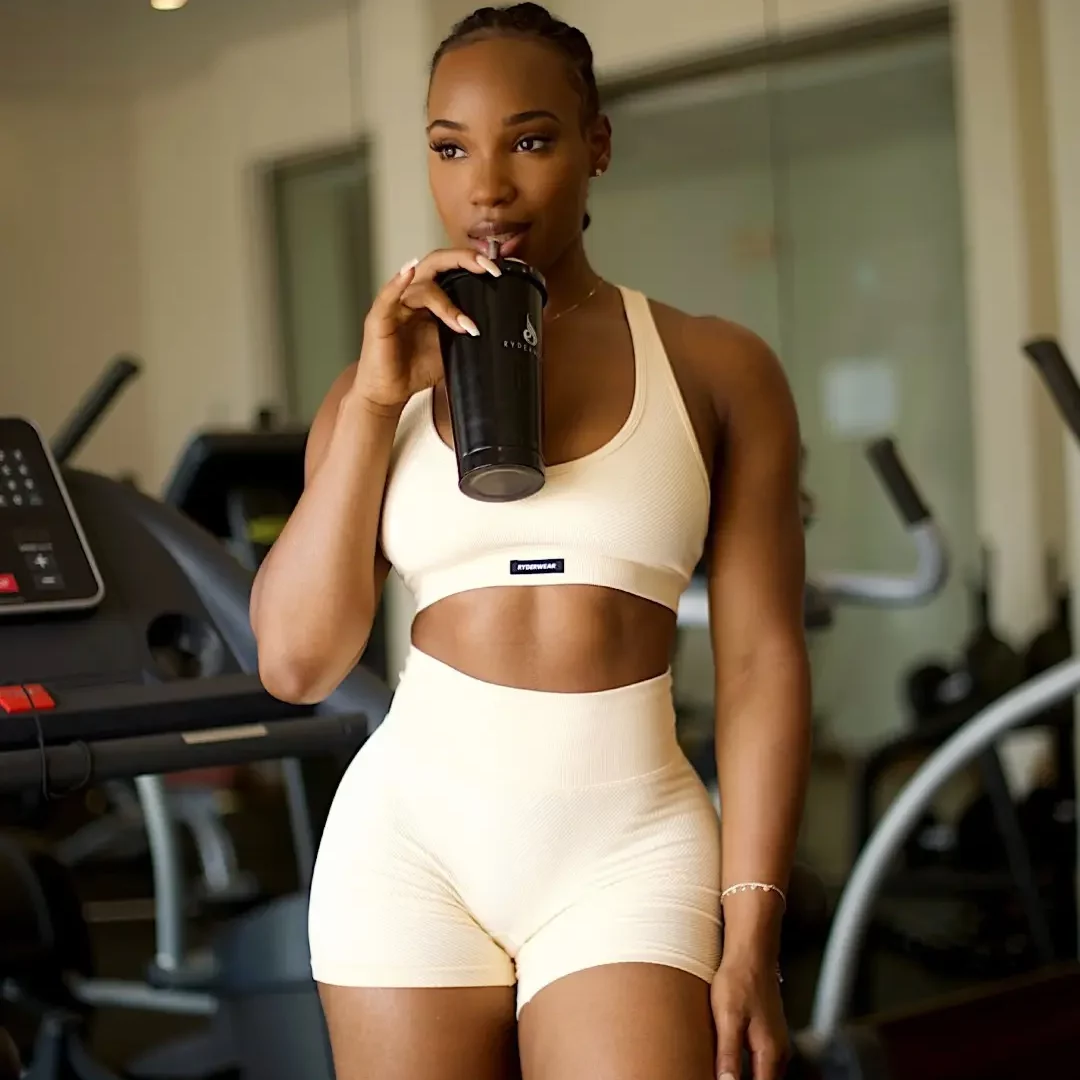 Average price range: $10 – $65
Size range: Women: 2XS – XL and Men: XS – 3XL
Whether you're a yogi or a bodybuilder, Ryderwear has something for you.
Created in 2009, Ryderwear makes fashionable gym attire that molds to your body so that you can highlight the physique you work so hard on!
---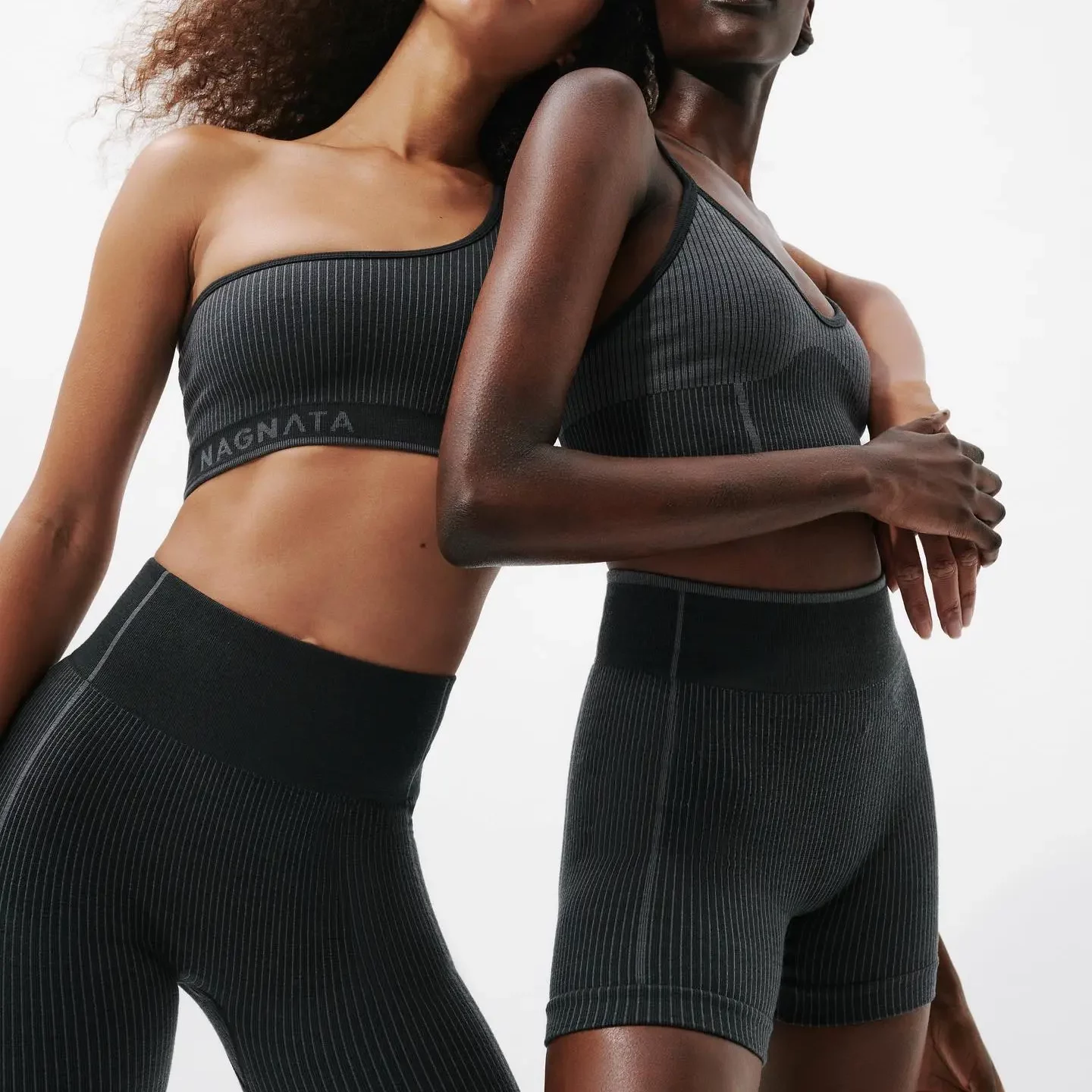 Average price range: $128 – $350
Size range: XS – XL
Meaning "nakedness," Nagnata is a luxury fashion and lifestyle brand inspired by movement and mind practices.
With clothing designed to go from the studio to the street, Nagnata offers everything from leggings and bralettes to dresses and sweaters.
RELATED: 19 Best Australian Sunglasses Brands
---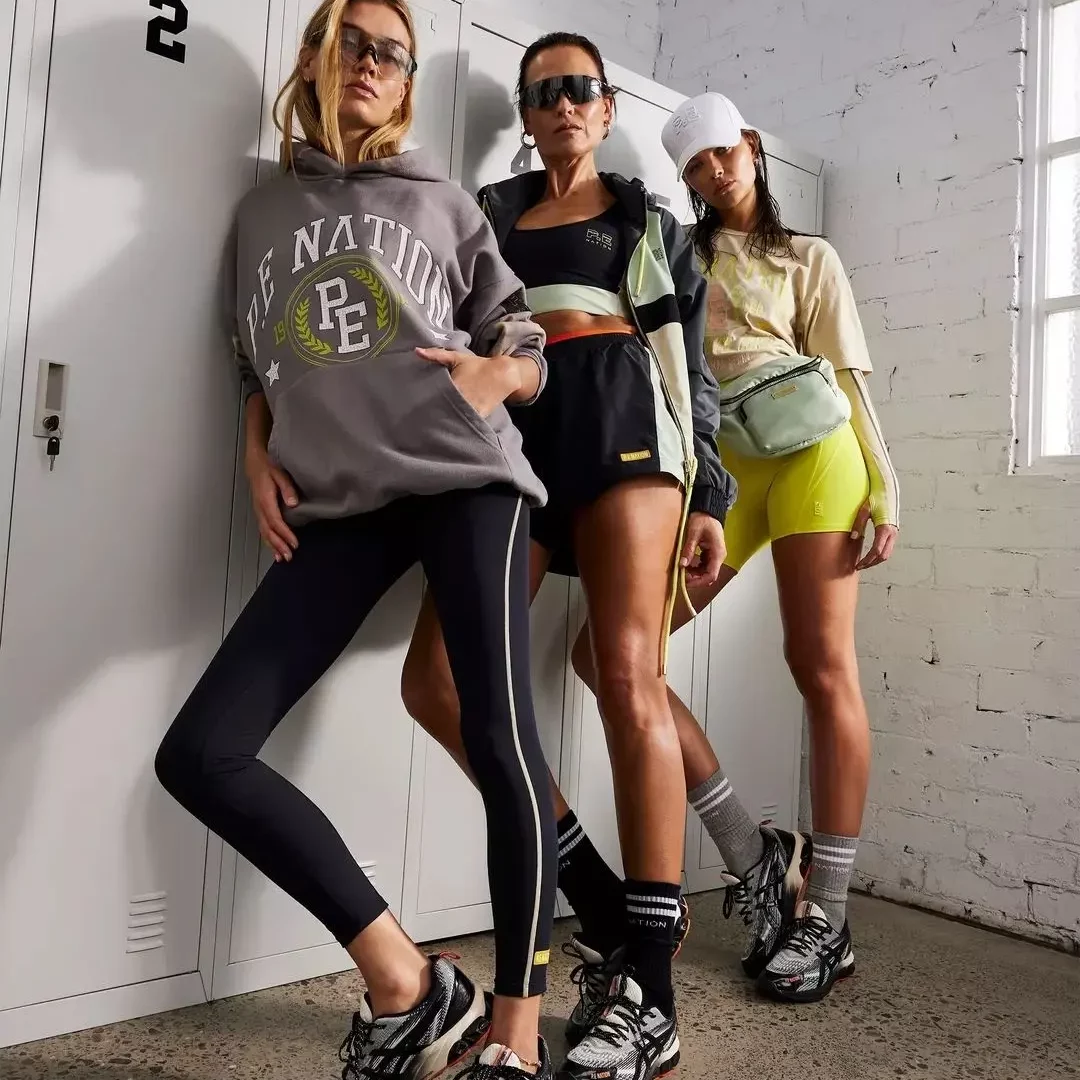 Average price range: $29 – $579
Size range: 2XS – 3XL
P.E Nation is an active streetwear brand designed for those who live a fast-paced life.
P.E Nation's apparel is fashion-forward and meant to serve all forms of physical activity, but also stylish enough to wear out in the streets.
---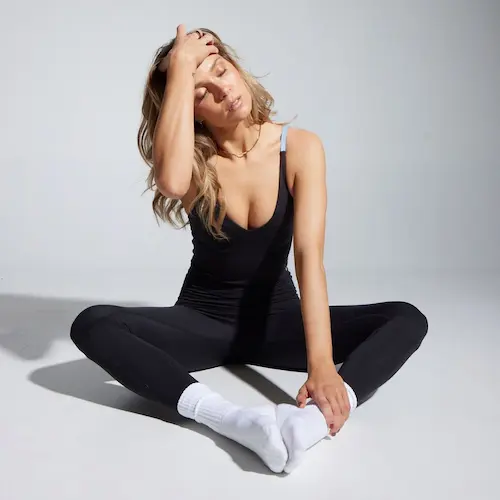 Average price range: $10 – $110
Size range: XS – XL
A fairly new company, Solo The Staple was founded in 2020 and was birthed out of frustration over the lack of properly-fitting pilates wear for founder, Alicia Superina.
Known for its silhouette-enhancing, body-sculpting, and comfortable bodysuits, Solo The Staple has been featured in a number of huge fashion publications and is an awesome choice for women who don't want to worry about constantly adjusting their leggings and tops!
---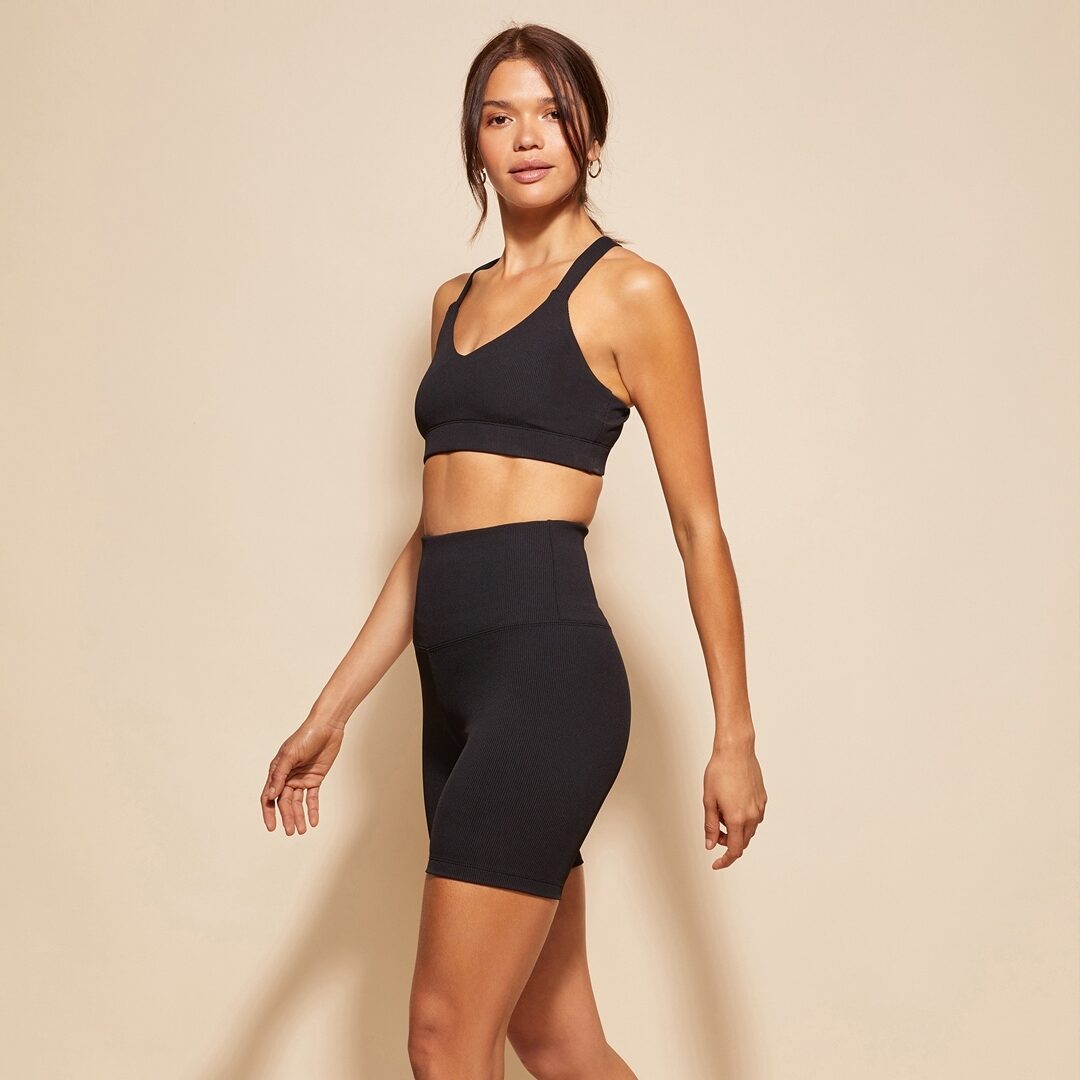 Average price range: $34 – $80
Size range: XS – 2XL
Established in 2017, DK Active makes it a priority to be a sustainable, transparent, and inclusive activewear brand.
Made with organic and ethical materials, DK Active's apparel is for every body and every size. In fact, we love that DK Active has a maternity collection and a curve collection!
---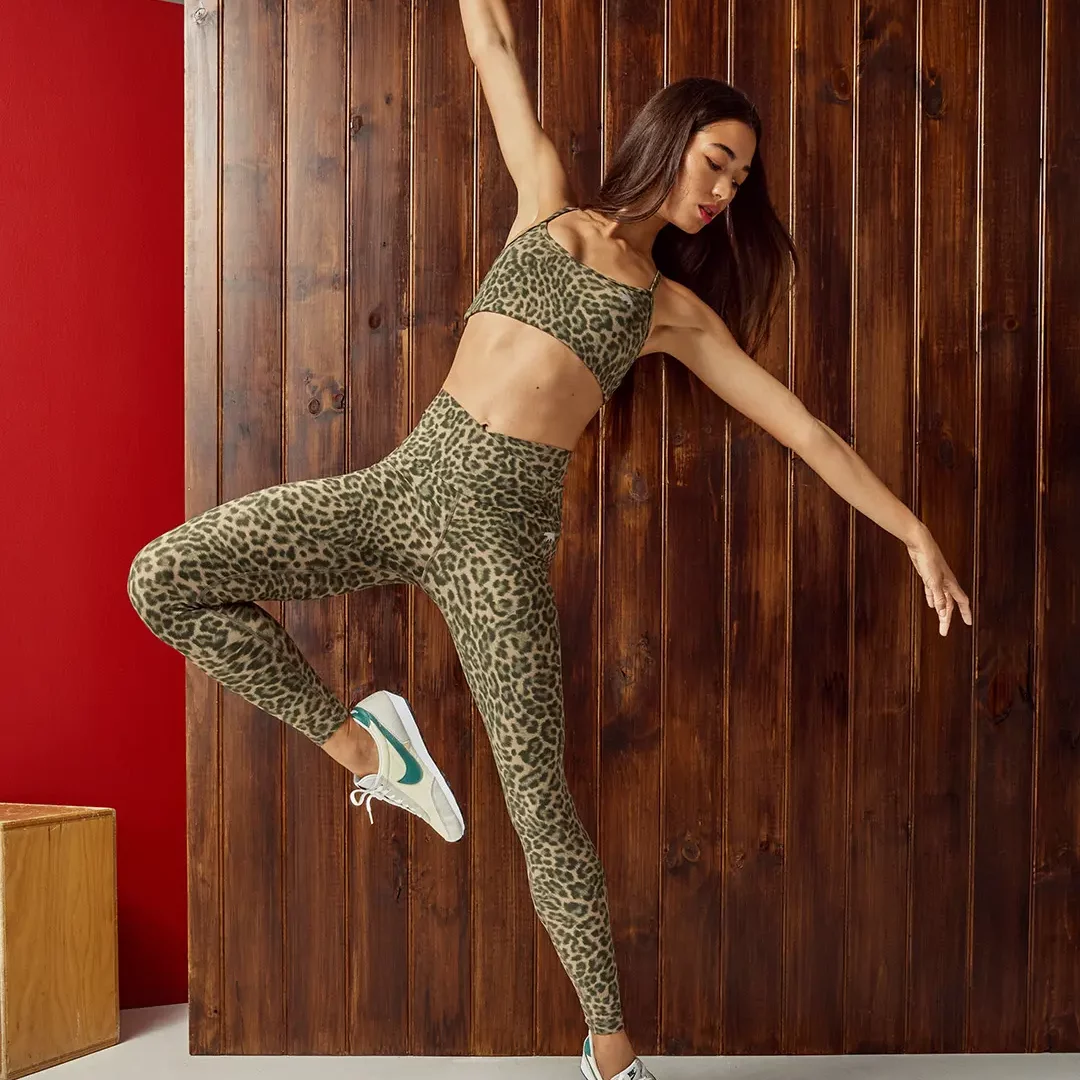 Average price range: $34 – $120
Size range: XS – 2XL
Running Bare began in 1983 and offers activewear inspired by the sands and sea of Bondi Beach in Sydney—so that everyone can experience a piece of Australia's beautiful nature.
Running Bare's apparel is designed by an in-house team made up of all women, and all garments are proudly manufactured in Australia!
---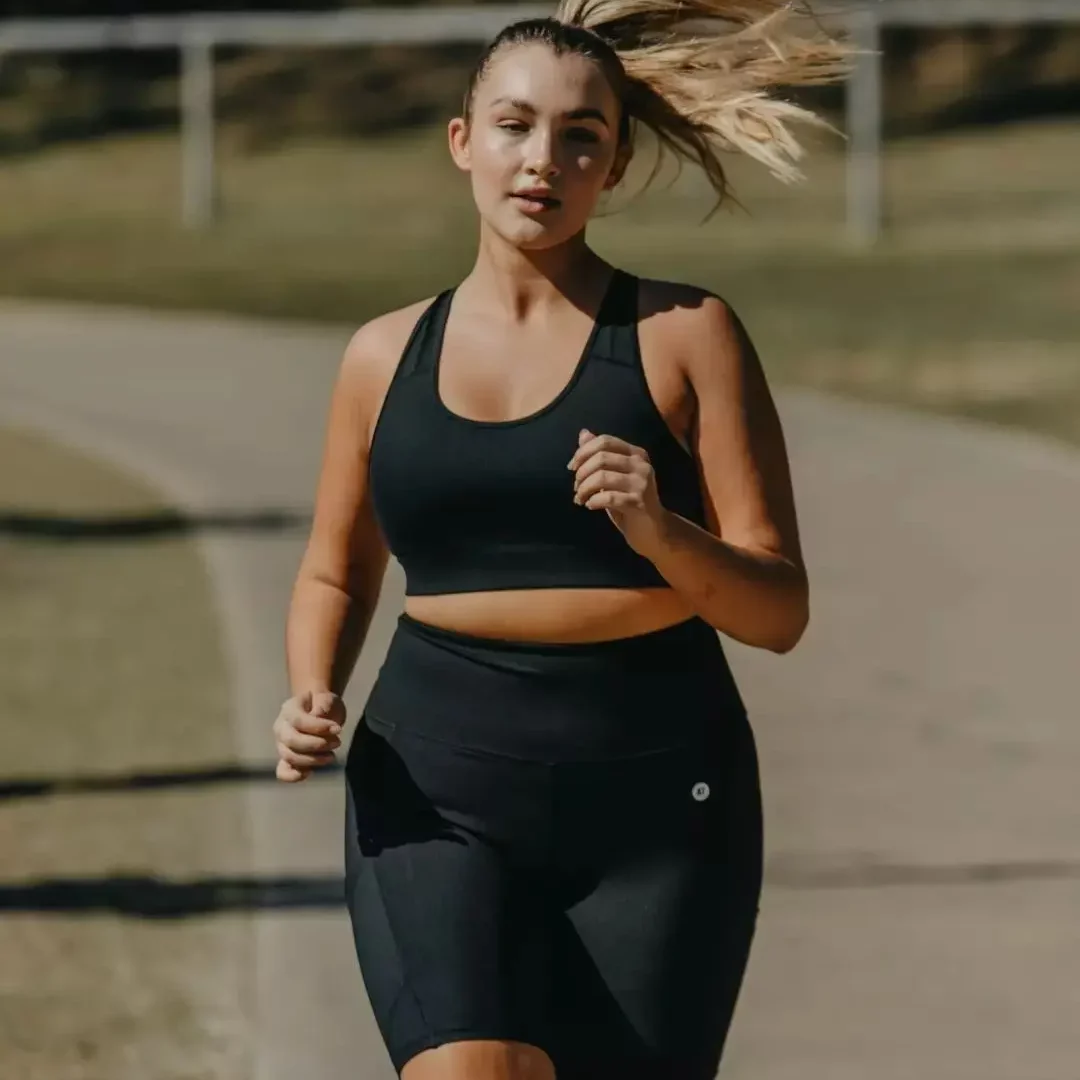 Average price range: $35 – $95
Size range: XS – 3XL
Active Truth was created on the premise that women deserve to feel comfortable, supported, and functional while wearing activewear, no matter what size you are.
With that being said, Active Truth offers a maternity collection and a plus-size collection, offering sizes up to 4XL!
---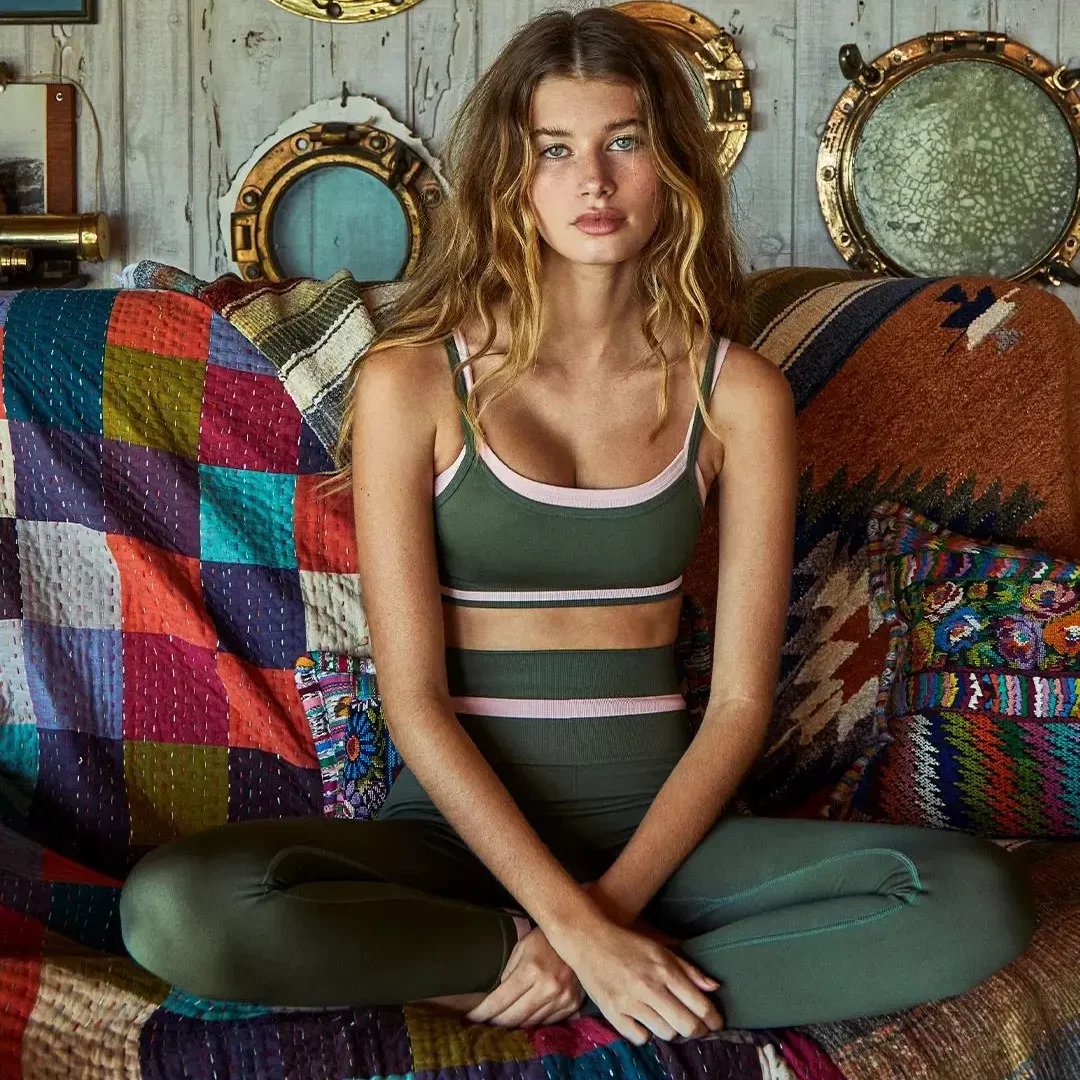 Average price range: $10 – $389
Size range: 2XS – 2XL
Made from organic cottons and recycled fabrics, The Upside is all about bringing soul and color to the world of athleisure.
Inspired by the beautiful nature in Australia and Hawaii, The Upside offers stylish activewear meant to last.
---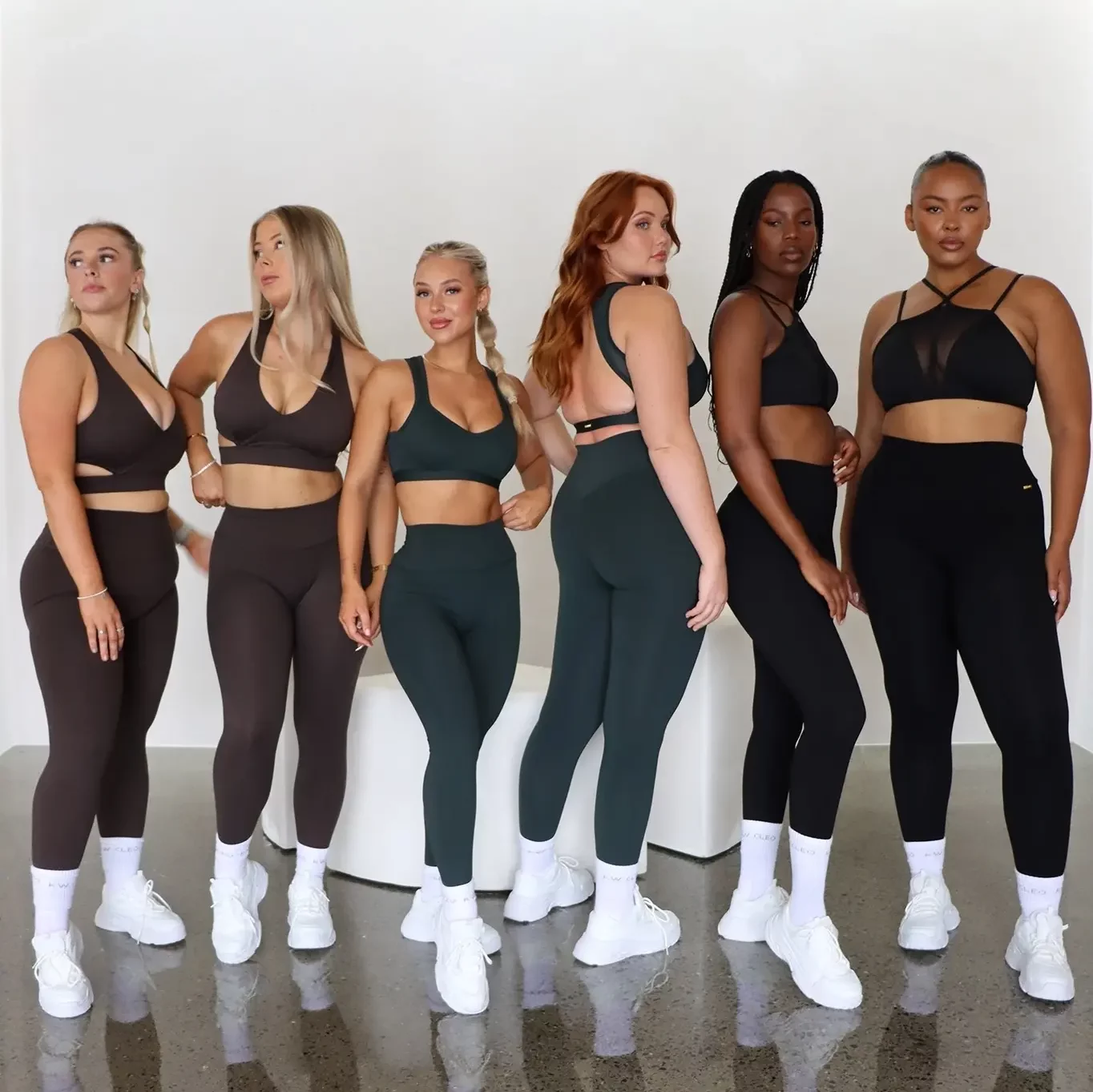 Average price range: $49 – $200
Size range: XS – 2XL
Unlock your inner baddie with activewear by Cleo Harper!
Feminine, modern, and extremely functional, Cleo Harper carries premium apparel so women can feel confident and sexy while pursuing their fitness and health goals.
---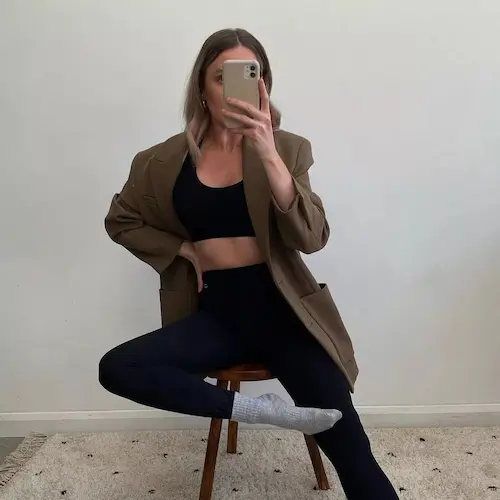 Average price range: $7 – $100
Size range: Women: XS – XL and Men: S – XL
Boody aims to bring sustainable and comfortable activewear and basics to your wardrobe.
Good for you and good for the planet, Boody's apparel is made with awesome organic and ethical materials like bamboo viscose and cotton to ensure you're wearing garments that are breathable, odor-wicking, and super soft.
---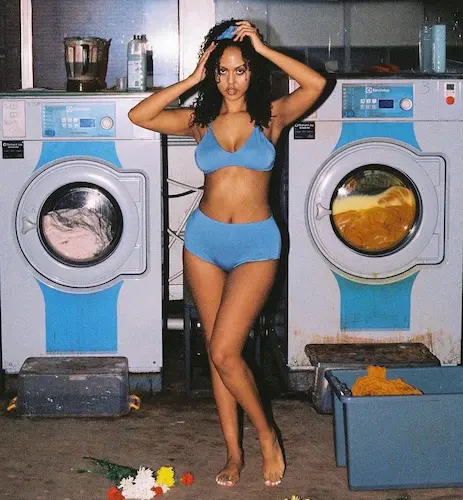 Average price range: $53 – $78
Size range: XS – 5XL
If one of your goals is to shop for more ethically-produced clothes that are good for the planet, check out Hara The Label's sportswear collection!
This collection is the perfect choice for flattering and comfortable activewear, made with ultra-soft bamboo, which is naturally odor-resisting, antibacterial, and antifungal.
In fact, this collection comes in sizes XS to 5XL, so everyone can enjoy!
---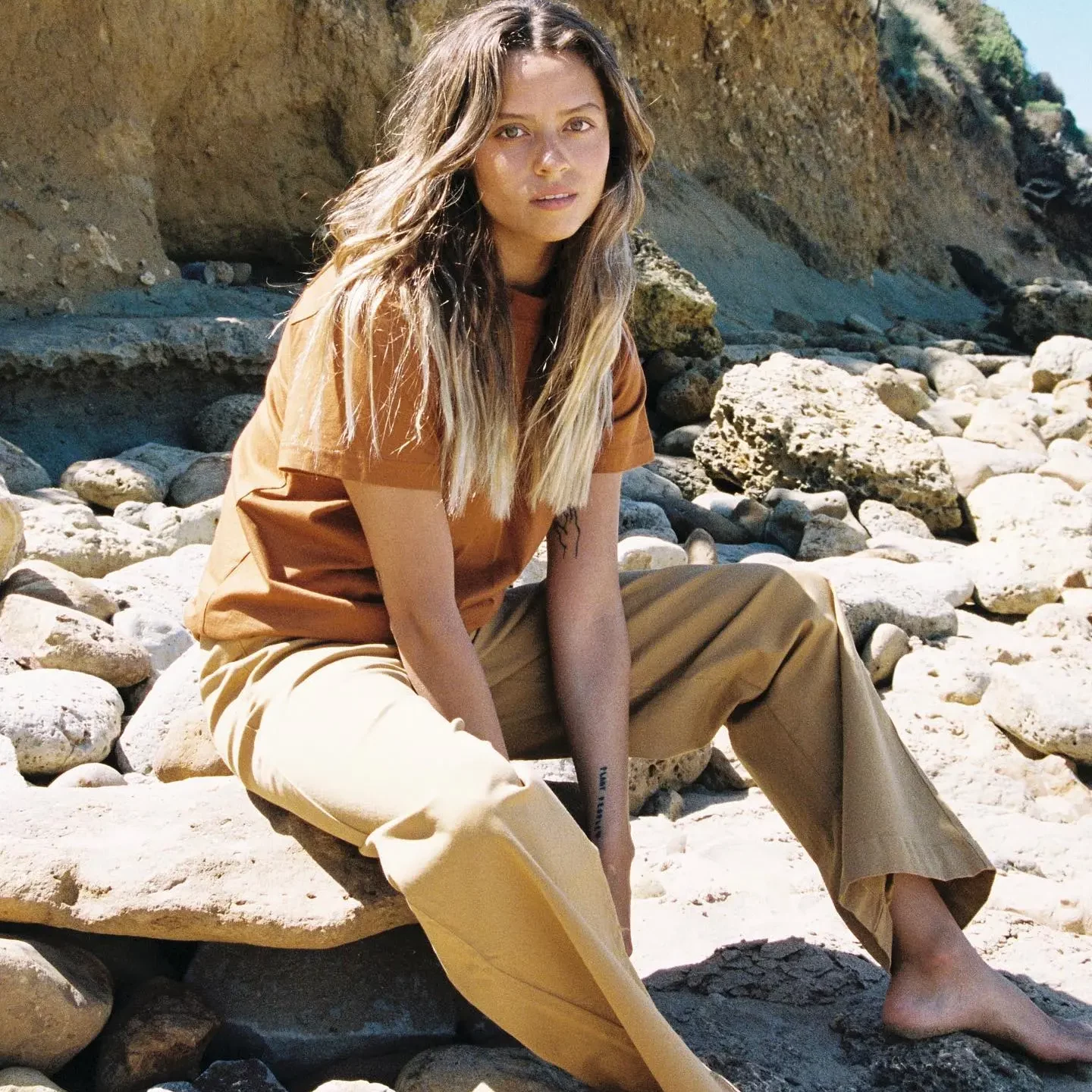 Average price range: $30 – $249
Size range: XS – 3XL
Vege Threads is an awesome apparel brand for basics, essentials, and sportswear made from organic materials like cotton, hemp, modal, and recycled nylon.
Vege Theads's sportswear selection isn't huge, but you can be sure that you're receiving high-quality, super soft, comfortable, and fully functional garments.
In Conclusion
We hope you enjoyed this list featuring 15 of the best Australian activewear brands.
Not only are many of these brands sustainable and good for the planet, but their apparel will have you looking super stylish and modern for all your physical activities.
What's important is that you feel comfortable and confident in your skin and what you're wearing, so we hope you find a brand that truly speaks to you!