Australia has given us some of the most talented actors, the cutest animals, and the most beautiful landscapes — but did you know Australia also slays in the jewelry department?
If you feel like you're running out of jewelry spots to browse through, check out these 17 Australian jewellery brands!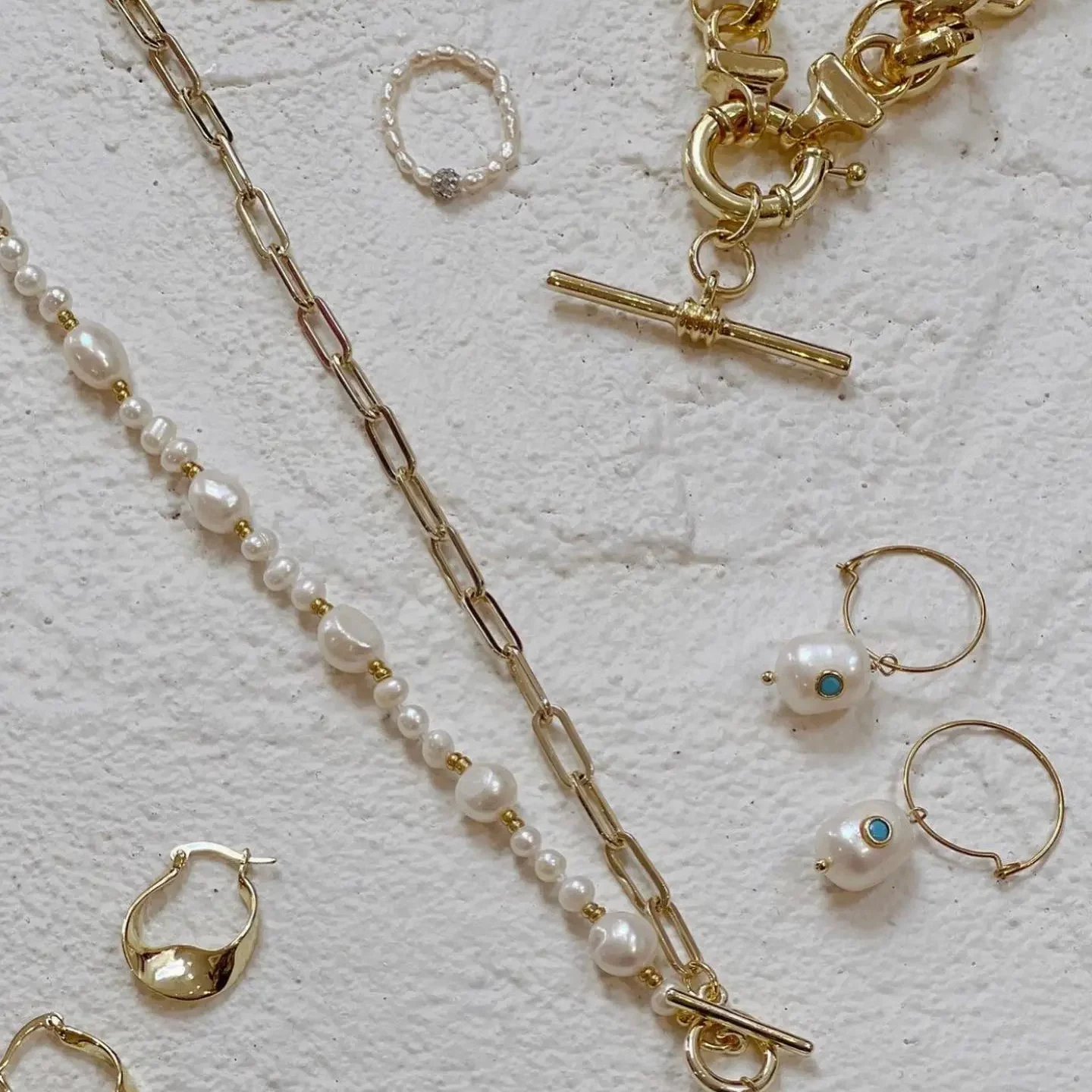 Average Price Range: $69 – $279
Founded in 2015 by owner Ana Piteira, Reliquia Collective was inspired by the beauty and tradition of family heirlooms and relics, hence the name.
Reliquia offers beautiful jewelry that features pearls, gemstones, and beads, with prices under $200!
Reliquia is best known for its zodiac necklaces and pearl necklaces.
RELATED: 18 Best Minimalist Jewelry Brands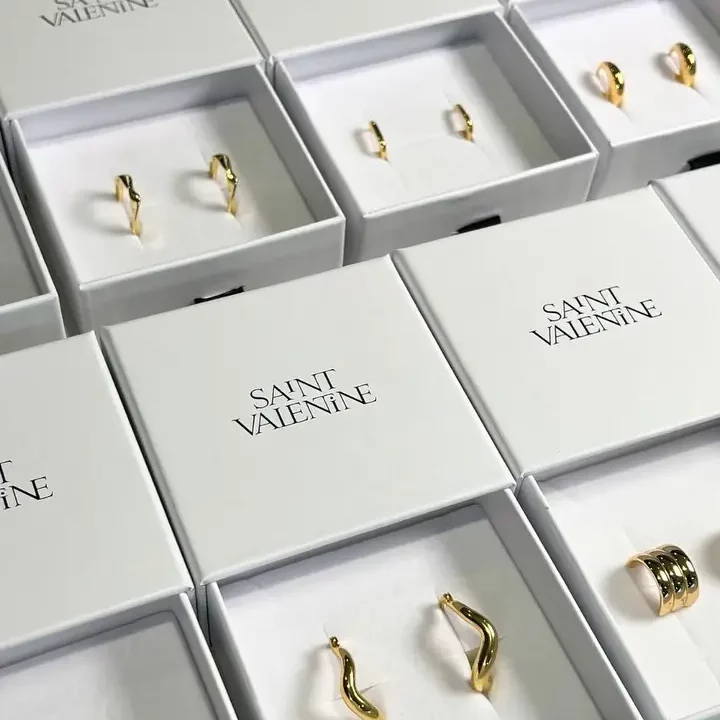 Average Price Range: $20 – $160
Saint Valentine is a jewelry brand established in 2016 by designer Georgia Wyrill. baked in Sydney, Australia, Saint Valentine aims to make romantic, modern, and minimalist jewelry that wont break the bank.
Saint Valentine is all about making as many pieces as they can locally and by hand that are also environmentally friendly.
The brand implements earth-friendly practices like metal recycling and sustainable packaging, and pieces are all under $300!
---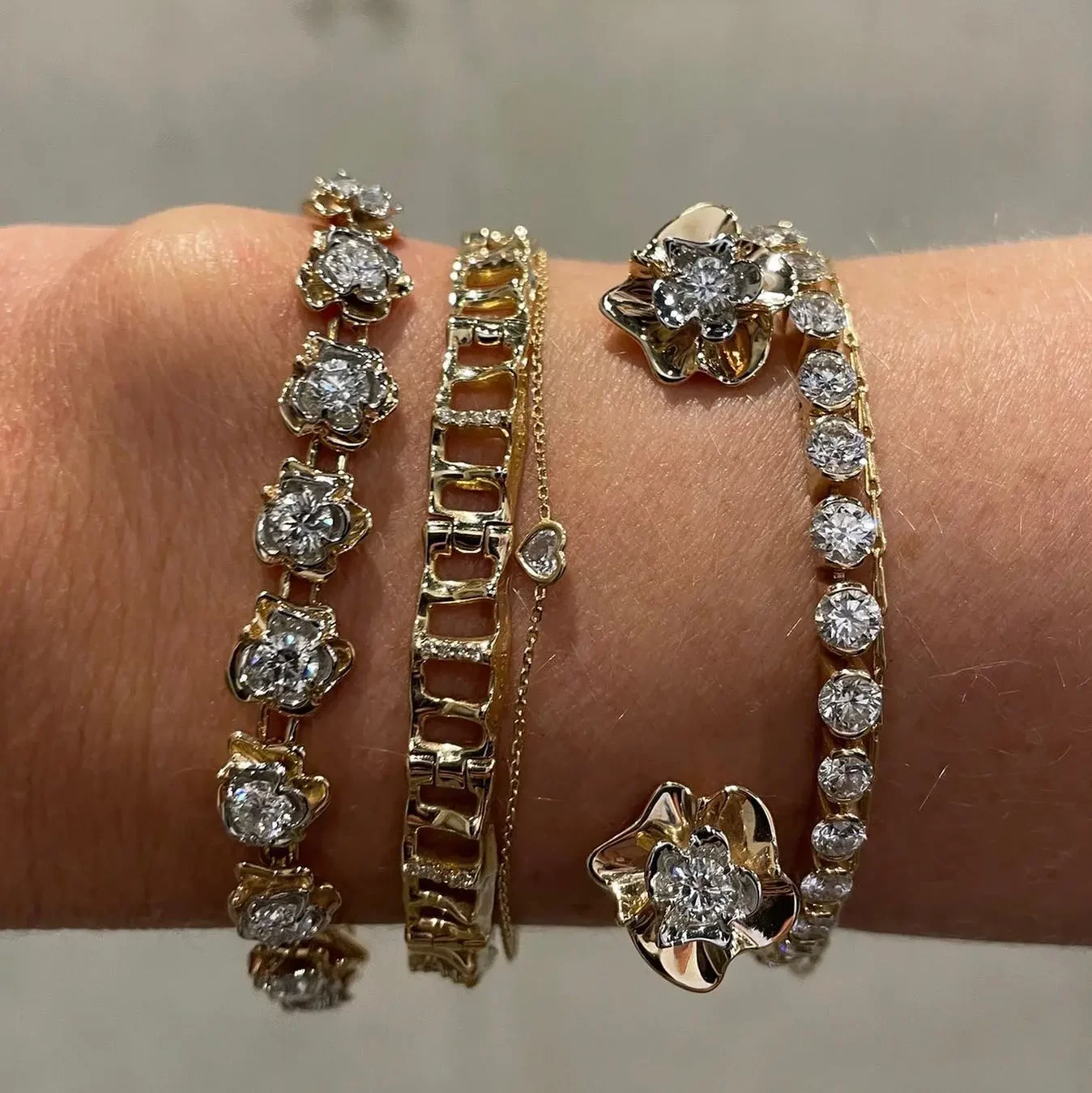 Average Price Range: $40 – $32,000
Based in Sydney, Australia, Sarah & Sebastian is a jewelry company that focuses offers timeless simplicity in its pieces with beautiful handcrafted designs that are created locally.
Sarah & Sebastian designs are heavily inspired by the environment, specifically the ocean. In fact, the company is huge supporter of the Australian Marine Conservation Society and has donated already more than $100K.
In fact, a common design Sarah & Sebastian pieces have is inspired by the shape and curves of coral. For example, these beautiful Gold Xanthe Earrings are made with 10k yellow gold and are absolutely stunning.
All pieces from Sarah & Sebastian are made-to-order, and the company encourages shoppers to donate unused Sarah & Sebastian pieces to be recycled!
---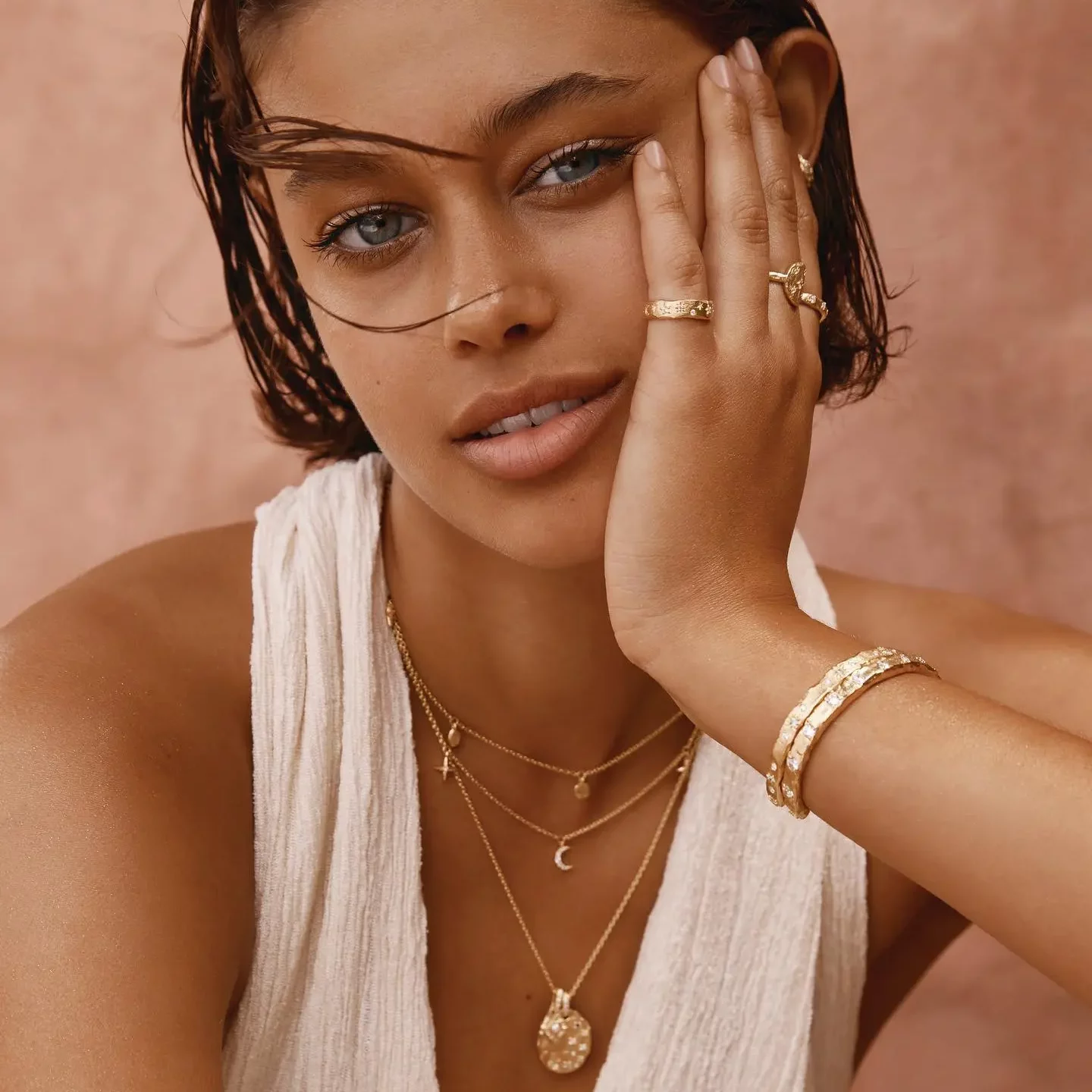 Average Price Range: $43 – $441
By Charlotte is all about using jewelry to uphold positive energy and mindfulness.
Whether it's having affirmations on the jewelry pieces or wearing symbols like the evil eye, By Charlotte is all about using jewelry to remind you to protect your peace and live life beautifully!
---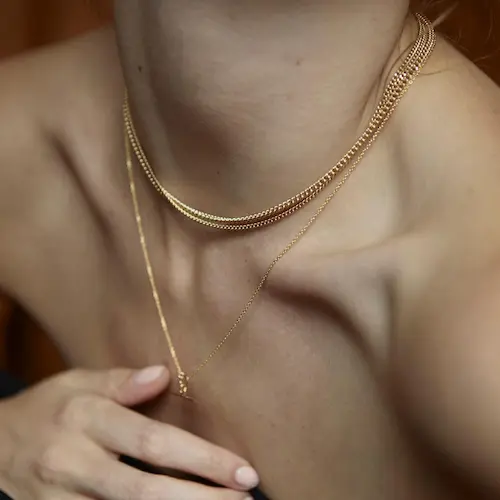 Average Price Range: $55 – $385
Relics and heirlooms are met with the dainty jewelry aesthetic in Petite Grand's collection.
These minimal pieces are beautifully crafted and are created in Sydney, Australia from trinkets, metals, and textured talismans collected and sourced.
Petite Grand's jewelry is meant to be mixed and matched, so layer up to your heart's desire!
---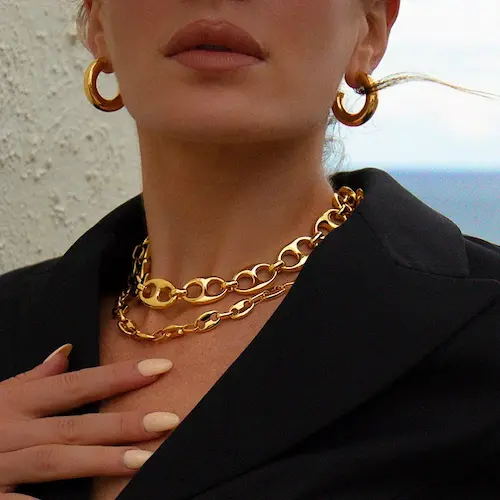 Average Price Range: $13 – $200
Created by mother-daughter duo, Anna and Remy Cerritelli, Bling Bar is a jewelry brand for everyone.
Drawing inspiration from their Italian roots, the Cerritelli's were moved to design jewelry that fuses trendy, timeless, bold, and chic looks altogether.
Bling Bar carries pieces that can easily transition from day to night for prices under $200!
---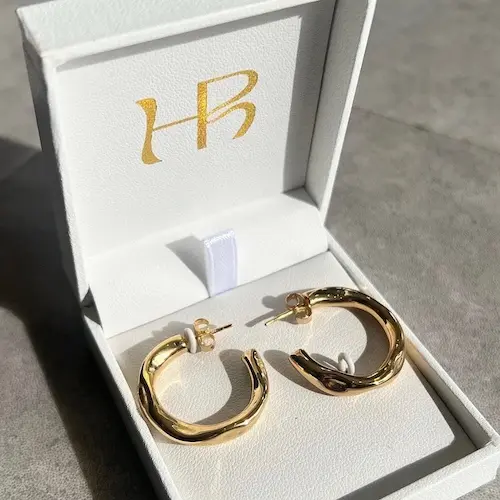 Average Price Range: $250 – $8,000
Big on using responsibly-sourced materials and recycled metals, Holly Ryan is an independent, handmade jewelry company that creates responsible and meaningful items that have an heirloom-type feel.
Holly Ryan's jewelry pieces are uniquely designed and are meant to be genderless, seasonless, and made to last a lifetime!
---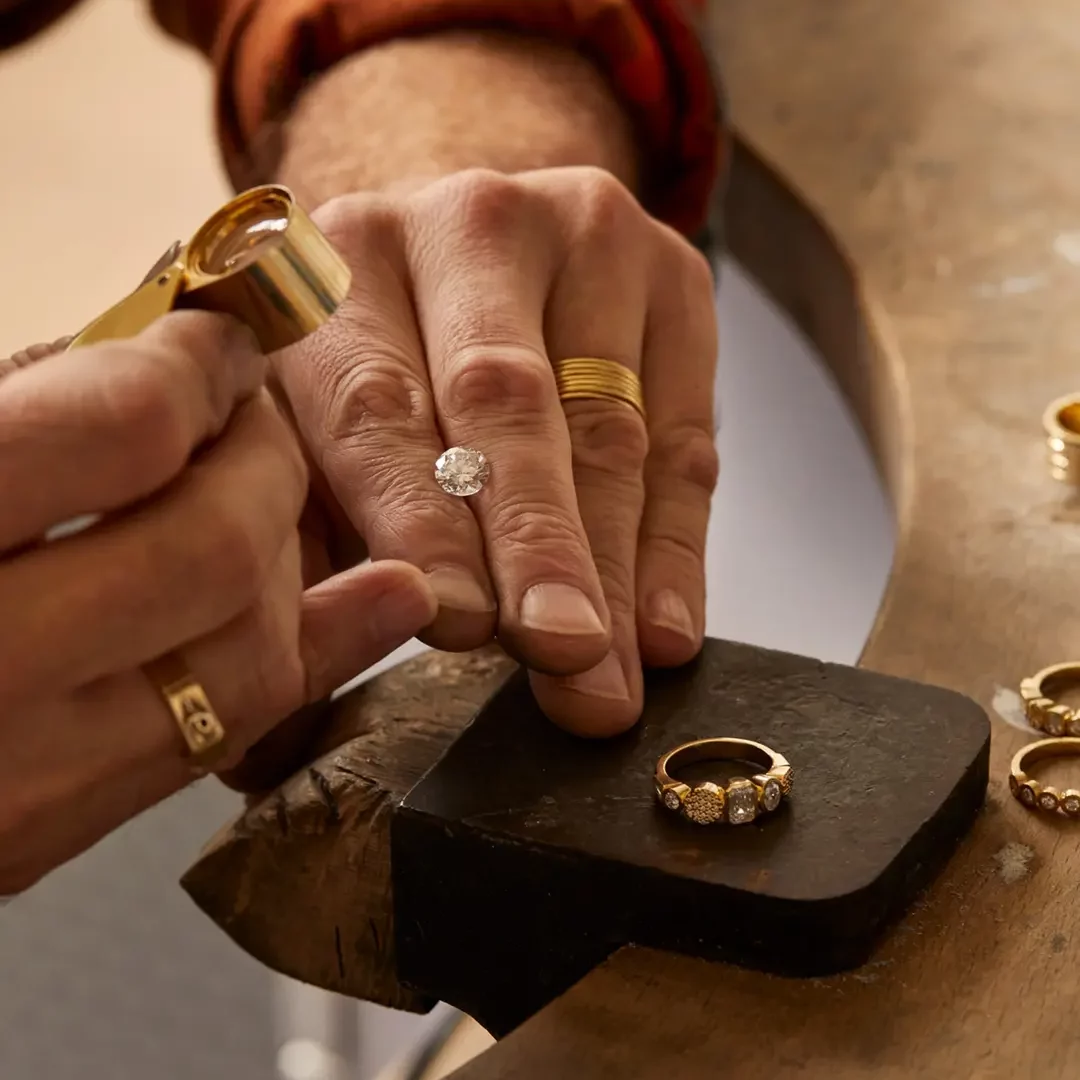 Average Price Range: $100 – $9,000
Lucy Folk is a brand that self-describes itself as wearable art. Mixing unique, artsy designs with fine jewelry, Lucy Folk has an assortment of ready-to-wear pieces that will surely catch the eye.
Some of the most notable pieces Lucy Folk offers include crocheted jewelry and quirky friendship bracelets!
---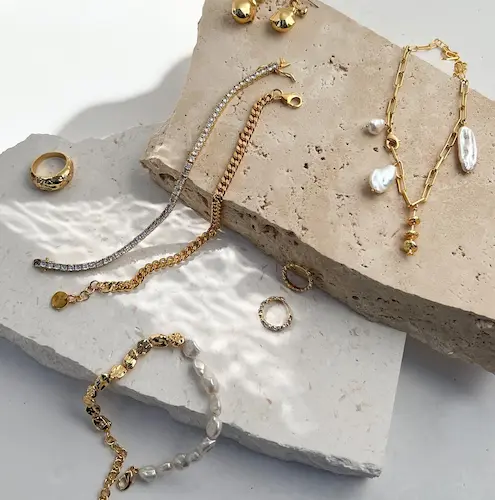 Average Price Range: $47 – $340
A popular brand worn by celebrities like Taylor Swift and Rosie Huntington Whitley, Amber Sceats is a self-made jewelry brand that draws inspiration from Italian fine jewelry.
Offering a range of beautiful pearls and bold yellow and white gold pieces, Amber Sceats will have you adorned in luxury.
---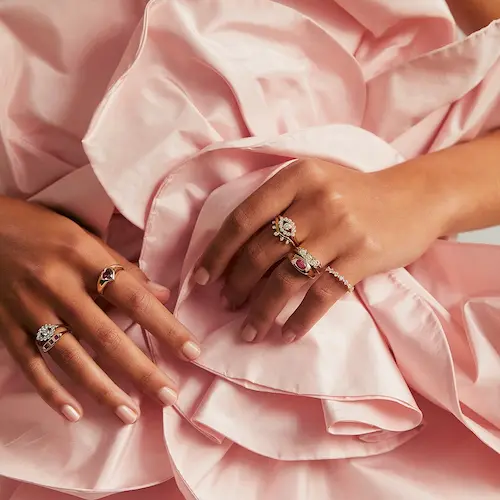 Average Price Range: $100 – $1,000
Founded by Lucie Ferguson, BabyAnything is a brand based on spreading positivity, self-love, and motivation through jewelry.
All pieces are personally designed by Ferguson and is meant to be cherished and attached to life's most precious moments and memories.
In fact, BabyAnything even offers ceremonial rings for engagements and weddings!
---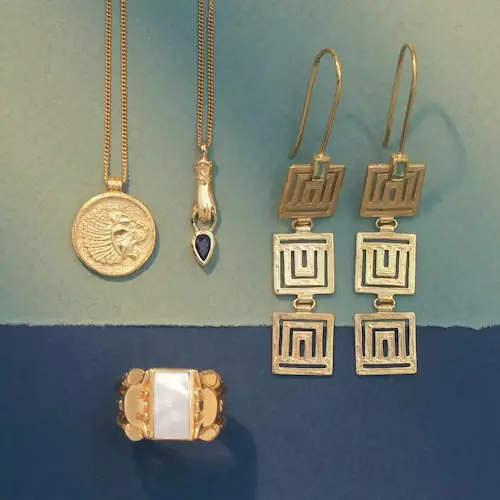 Average Price Range: $79 – $2,280
Temple of the Sun is a jewelry company that offers unique, modern-looking pieces with ornate designs.
Inspired by cultural antiquities, art, and historial designs, Temple of the Sun is meant to evoke the feelings of wearing beautiful and luxurious accessories from ancient times.
Temple of the Sun uses recycled metals, precious gemstones, and ethical sterling silver and gold vermeil for its jewelry, which is all made by the hands of skilled artisans using old hand-crafted techniques.
---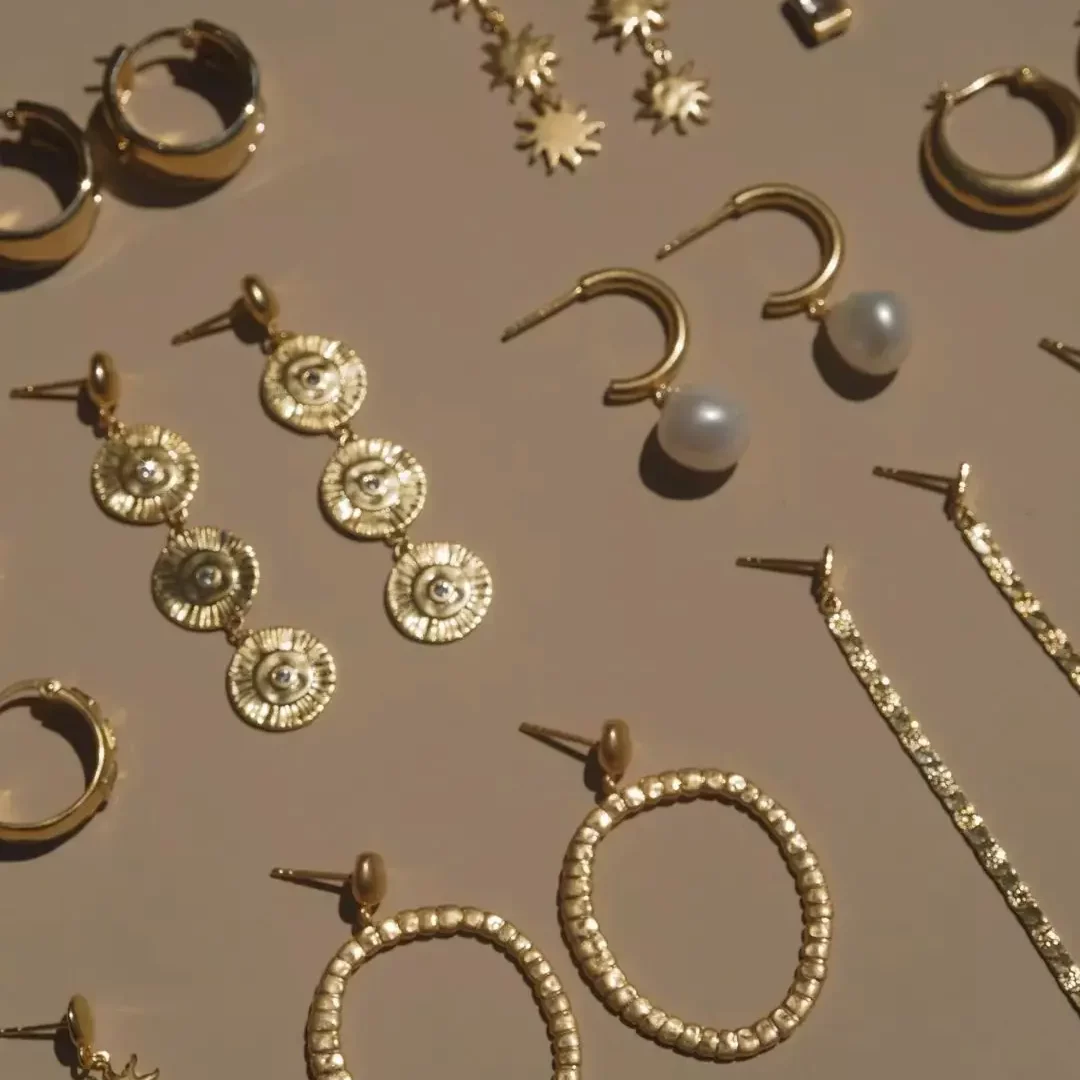 Average Price Range: $29 – $350
Kirstin Ash jewelry evokes the love for travel, Mother Nature, and spontaneous moments.
Kirstin Ash offers beautiful statement pieces and classic, chic essentials in stunning gold, rose gold, and silver.
If you want to show off your free spirit through jewelry, Kirstin Ash is the brand for you!
---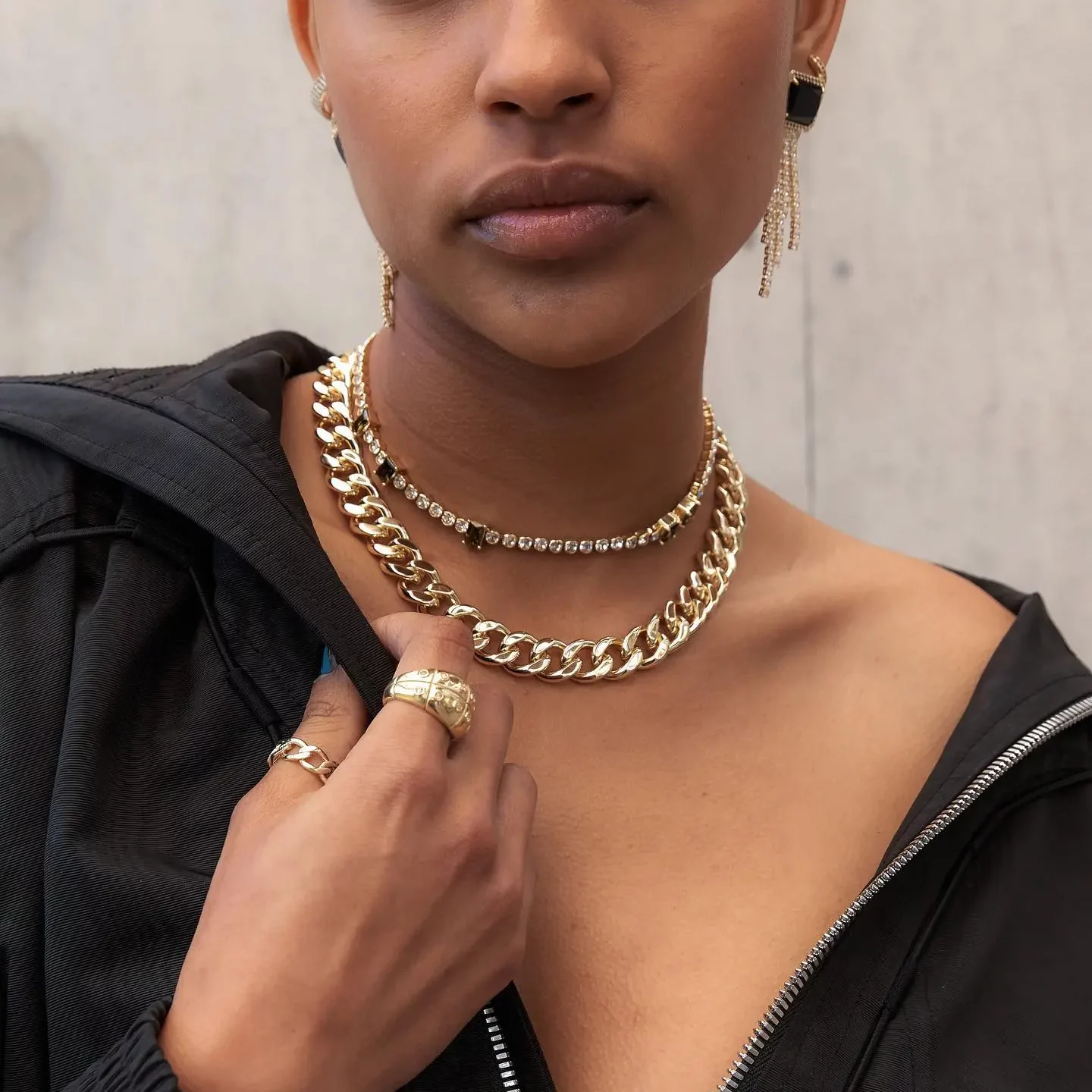 Average Price Range: $53 – $210
Located on Australia's east coast in Byron Bay, F+H Jewelry is the place to shop if you're looking for something cool, edgy, and completely unique.
F+H walks the line between femme and homme (hence the name), and does a great job at offering androgynous pieces made from ethically-sourced metals and materials.
---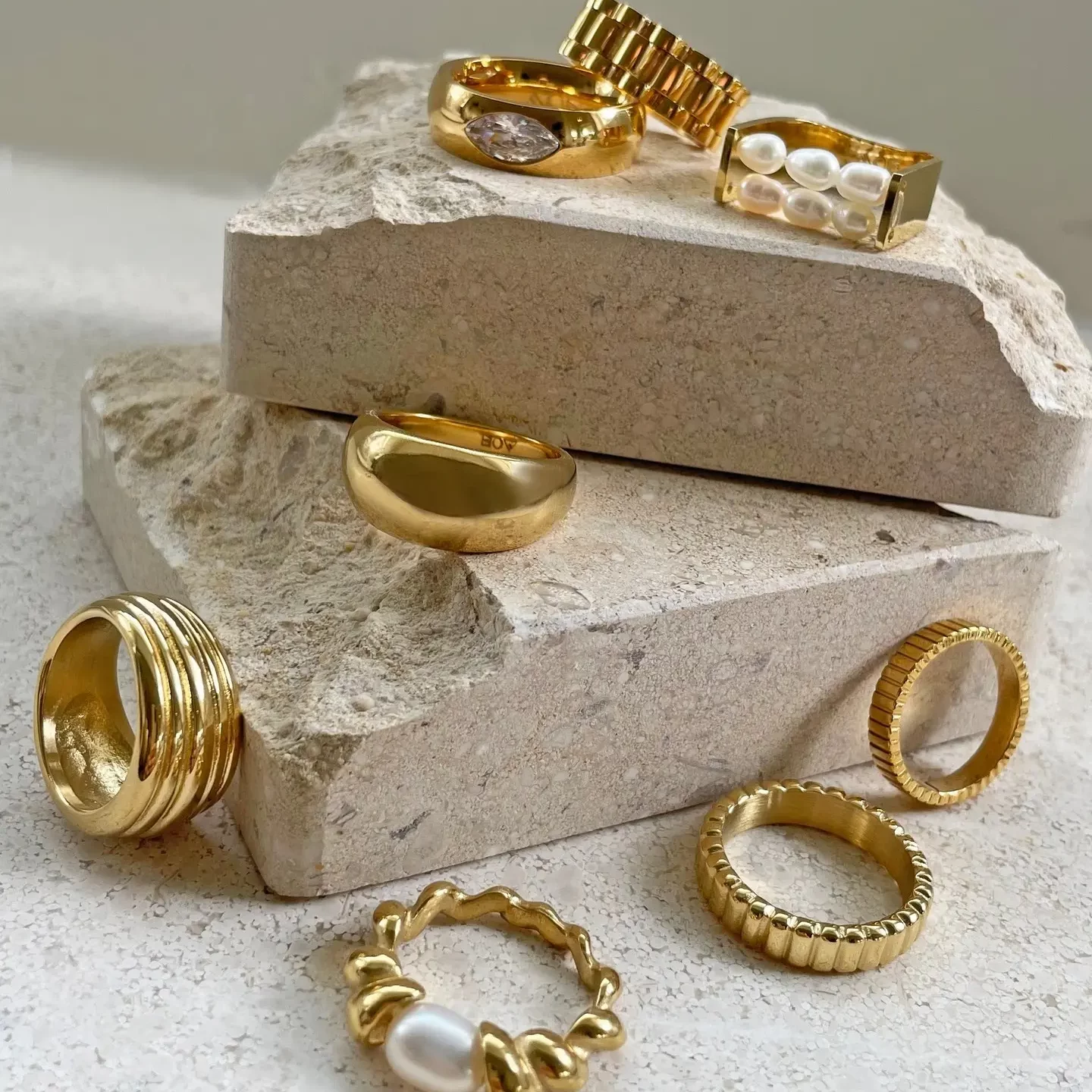 Average Price Range: $21 – $255
Founded by Kerryn Langer, Arms of Eve's jewelry is deeply inspired by Langer's African roots and culture, taught to her by her mother and grandmother.
Langer fell in love with the tribal textiles of her culture and merged that with her love for the Australian coast — then Arms of Eve was born.
Offering trendy and bohemian-style pieces meant for men and women, Arms of Eve is a great brand to shop if you're looking for jewelry easy to stack, mix, match, and feel confident in!
---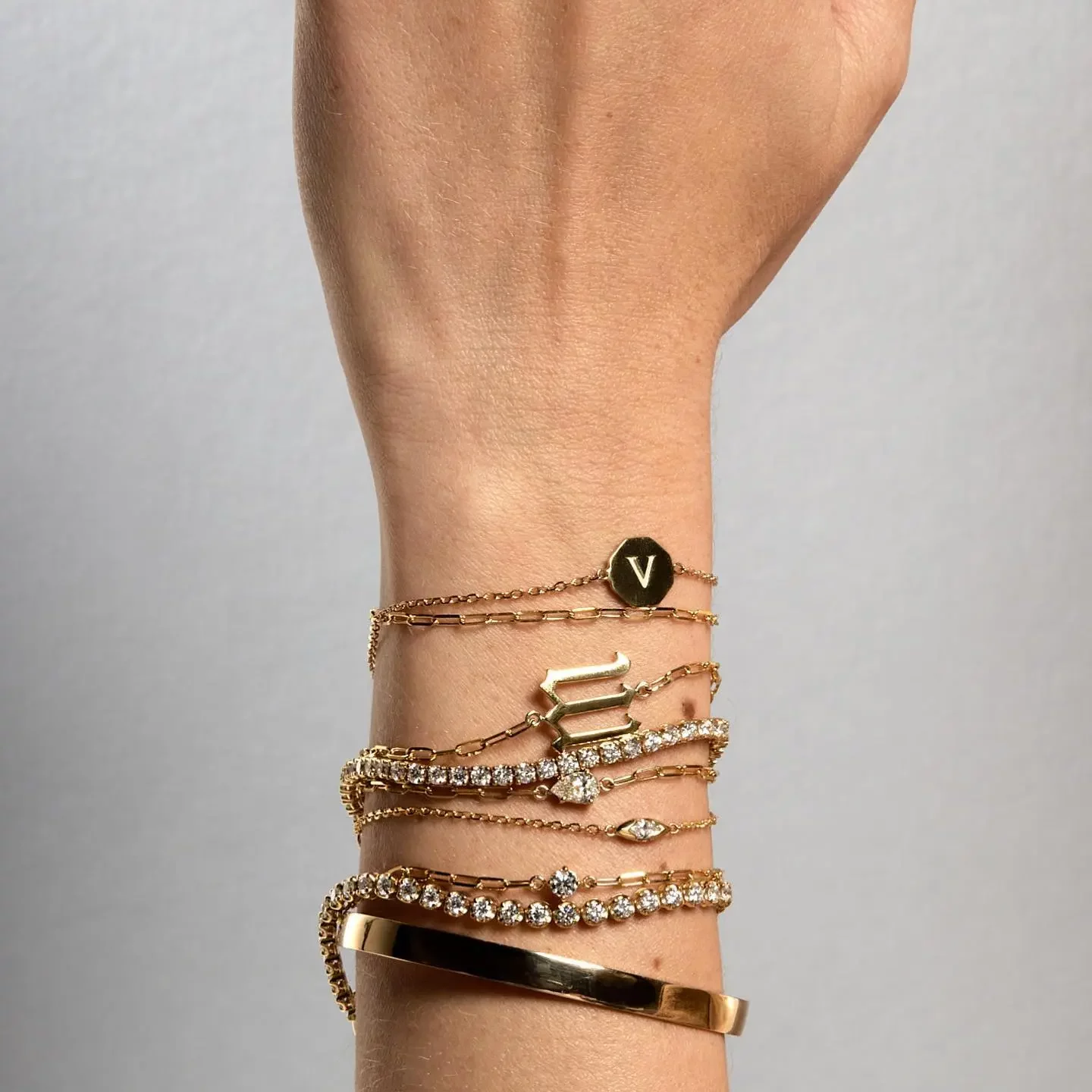 Average Price Range: $80 – $37,000
Natasha Schweitzer is a high-end jewelry brand that uses the best materials and stones: unmatched diamonds, solid gold, natural pearls, and more.
The brand is known for its refined designs and lovely minimalist pieces that are designed and crafted by a team of talented and skilled women.
Natasha Schweitzer jewelry has been featured in many fashion publications and has been seen sported on top celebrities like Kerry Washington and Miranda Kerr.
---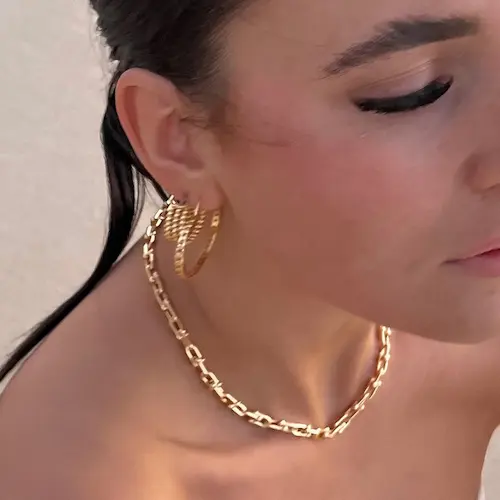 Average Price Range: $19 – $119
If you're looking for some fun designs, splashes of color, and quirky shapes in your jewelry, Izoa might be the place for you!
The brand has gorgeous statement pieces as well as everyday jewelry you can easily pair with any outfit that is affordable and accessible.
---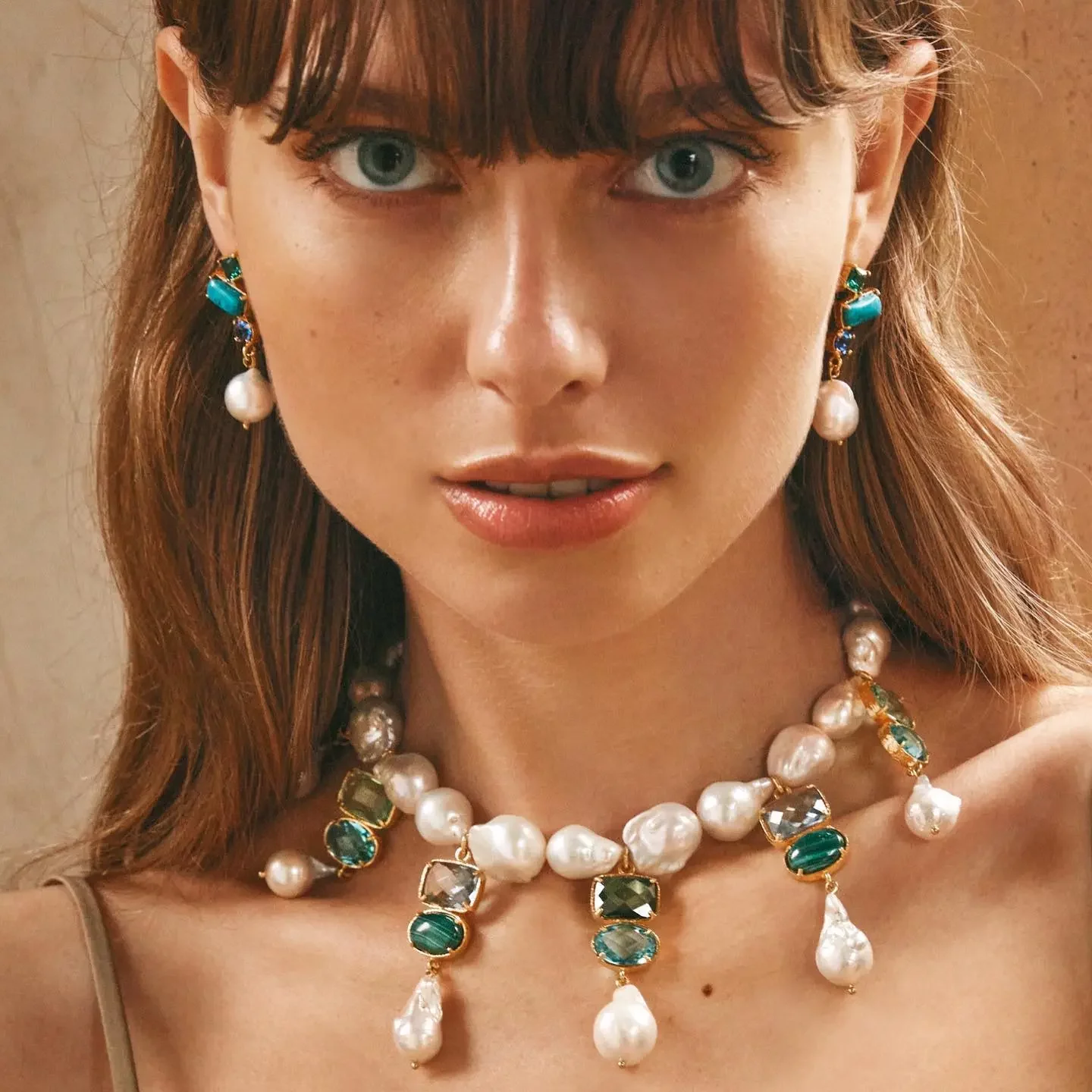 Average Price Range: $139 – $2,100
Inspired by her Greek heritage, her love for antiquities, and vintage runway jewelry, Christie Nicolaides has gained a huge local and international following thanks to the beautiful handcrafted jewelry the brand offers.
Christie Nicolaides offers bold statement pieces with colorful precious and semi-precious gemstones to evoke the feeling of bohemian glamor infused with 80s fashion.
In Conclusion
We hope you enjoyed the best Australian jewellery brands! There are pieces for every style and aesthetic that you can wear during the day and night, and there are also pieces you can mix and match.
The most important part about jewelry is how it makes you feel while wearing it, so accessorize to your heart's content!