There's just something about jewelry that adds luxury, confidence & class to every outfit (even if you're just lazing around). One popular trend that's here to stay is minimalist jewelry.
This chic & straightforward style of jewelry is hot, fashionable, versatile, and a must-have in every collection. We're going to talk all about minimalist jewelry & the best brands to shop for it.
What Is Minimalist Jewelry?
Minimalist jewelry is pretty easy to spot. Often referred to as "naked jewelry," this simple style is soaring in popularity. It makes use of the "less is more" approach to jewelry. Minimalist-style jewelry could be small gold hoops, a little charm necklace, or anything else that isn't too intricate.
This barely there look is a trend that's here to stay. So, if you're ready to start rocking your own minimalist jewelry, let's go over the best minimalist jewelry brands to know about.
Now, let's dive into some of our favorite brands to shop for minimalist jewelry.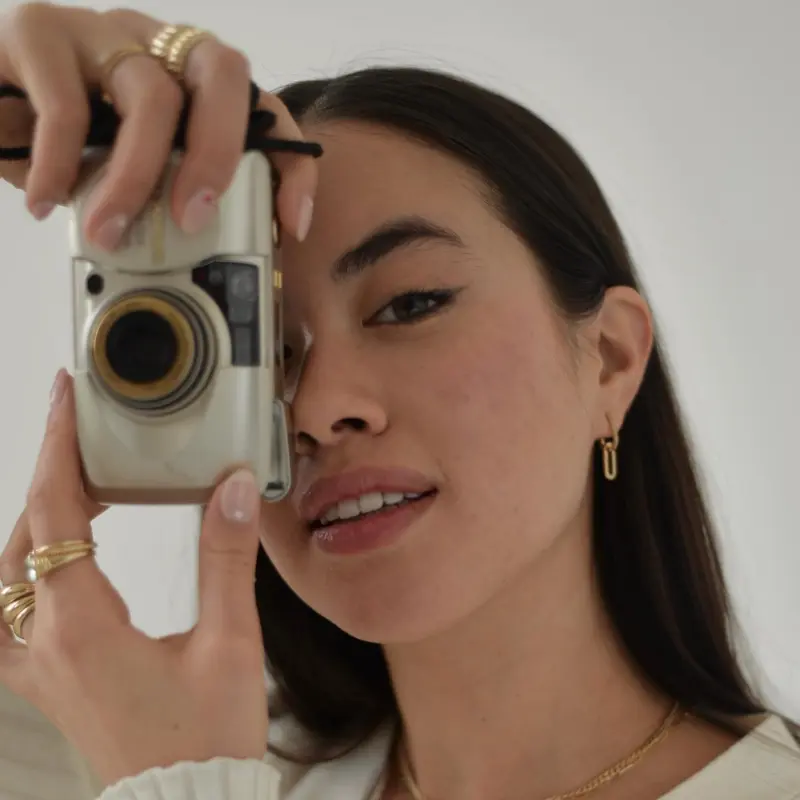 Average pricing: $80 – $250
Mejuri, resting on a mid-range spectrum of the minimalist style, is focused on bringing minimalist fine jewelry to your every day for more affordable prices. Their fine jewelry selection is hand-crafted and made to fit everyone.
Their innovative styles are high-quality and will last you forever. With average prices falling between $80 – $250, this is a minimalist luxury brand you can feel happy shopping at.
RELATED: Our Mejuri Reviews: Worth It?
---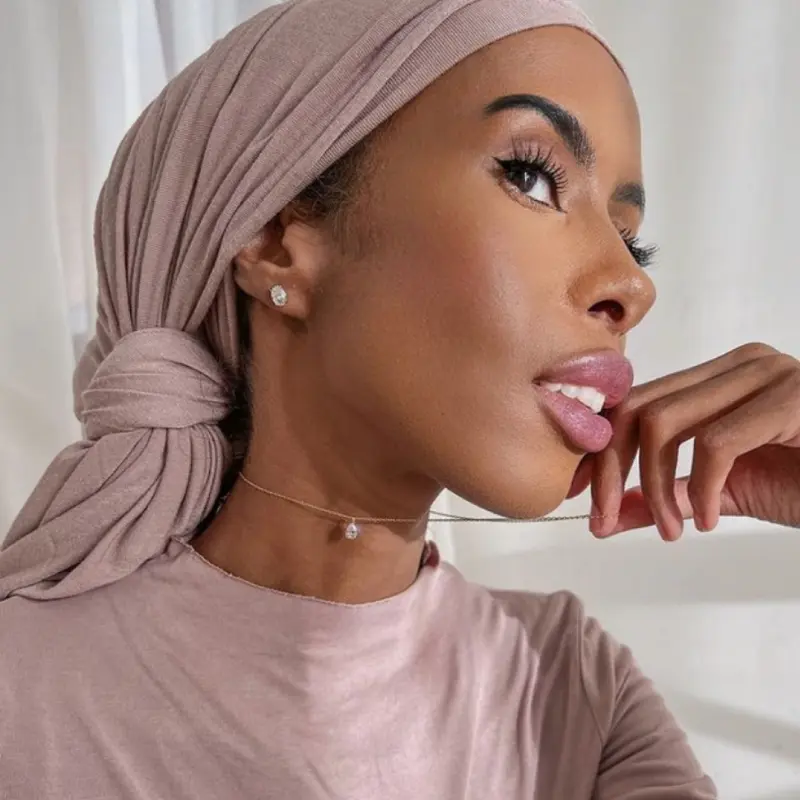 Average pricing: $300 – $500
This brand is focused on creating beauty in their jewelry that inspires possibility. They work to make a change with their simple jewelry that leaves no carbon footprint and uses sustainable resources.
Their jewelry is lavish and luxurious (you get what you pay for). If you're looking for a lovely engagement ring, Vrai is the perfect spot.
RELATED: VRAI Reviews: Is This Sustainable Brand Worth It?
---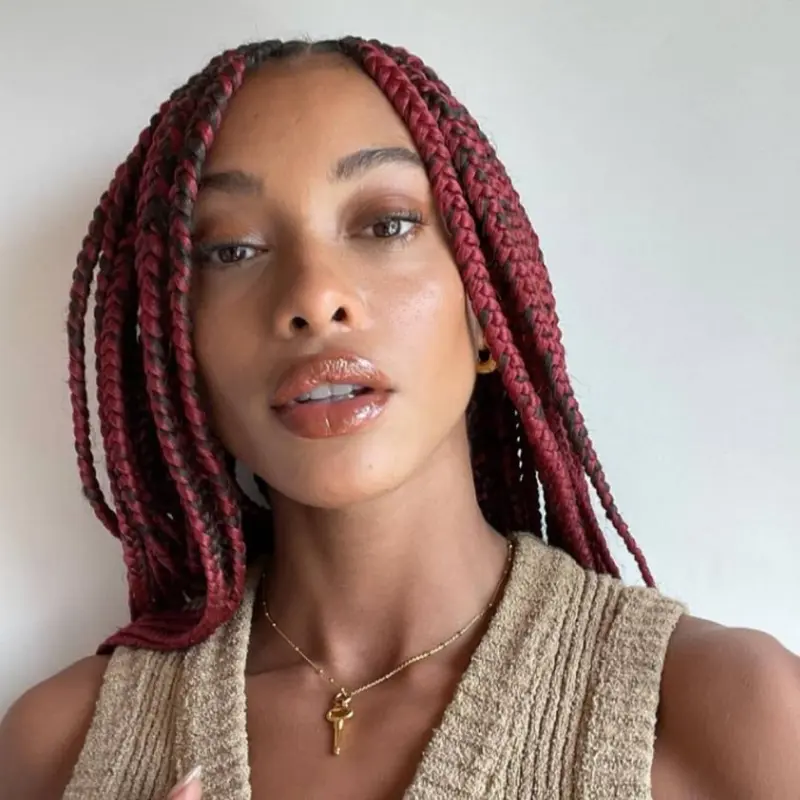 Average pricing: $120 – $400
Missoma is a brand that focuses on individuality. They work to design semi-fine minimalist jewelry to allow freedom of expression & beauty, no matter what you're into.
Their inspiration comes from everyday moments; flowers, the way the clouds look, the sunset, etc. Overall, if you want authentic minimalist jewelry, Missoma is definitely one of the best in the business.
---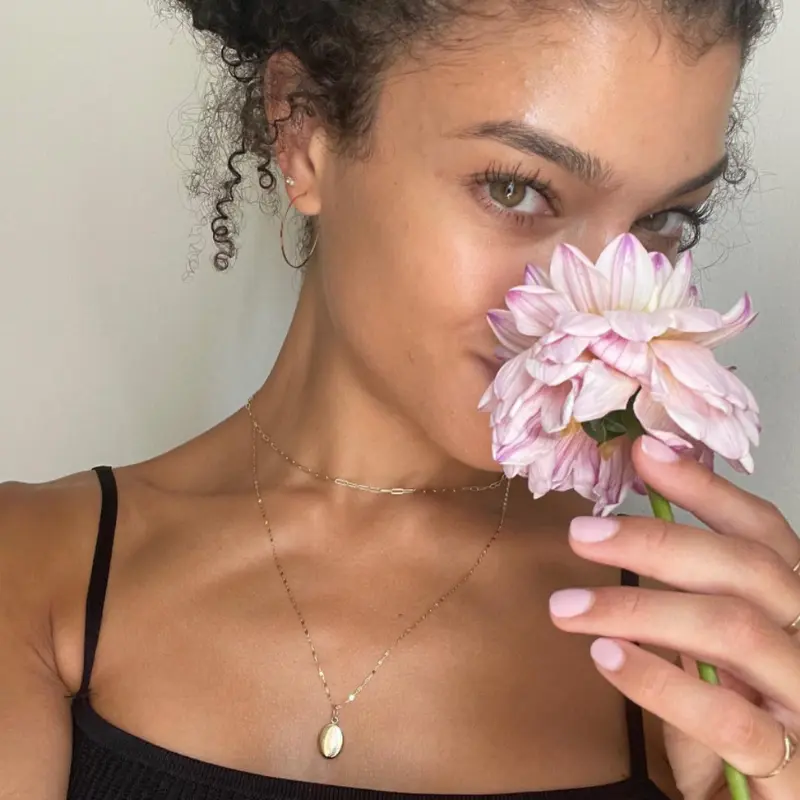 Average Pricing Varies
If you're looking for hand-crafted jewelry that pays attention to detail to create a more luxurious look without breaking the bank, Catbird is for you.
With engagement rings, bracelets & personalized jewelry, you can find just about anything your heart desires. Their jewelry definitely makes a statement.
---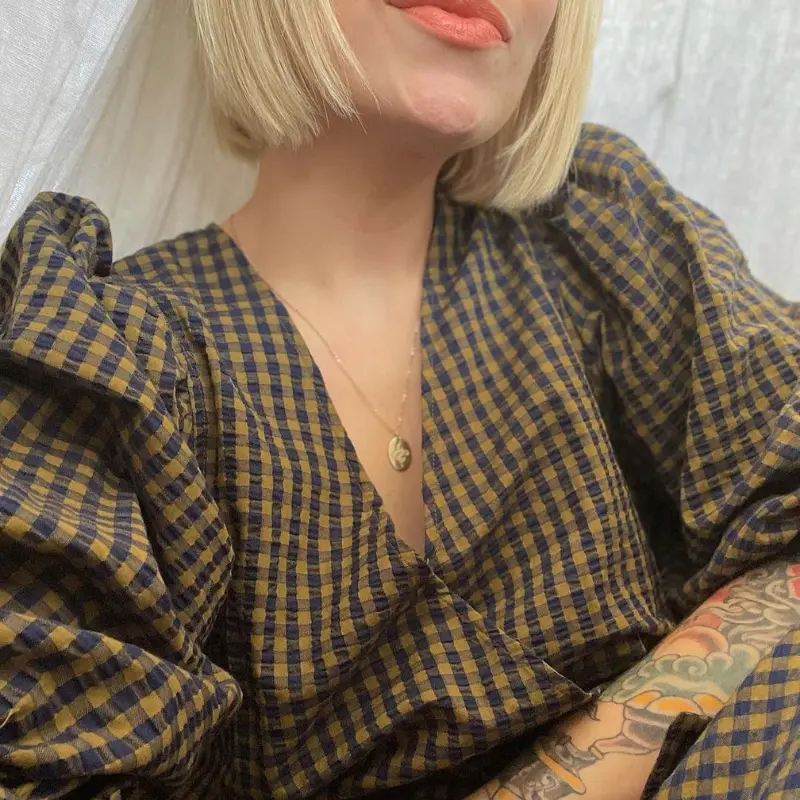 Average pricing: $50 – $100
This lovely minimalist jewelry brand is easy on the wallet and has a variety of beautifully dainty pieces to choose from.
The best part is that most of their pieces are able to be customized with initials, dates, or even words depending on the jewelry piece! For example, their memoire ring makes the sweetest anniversary gift. You can't go wrong with this brand!
RELATED: 13 Brands like Mejuri To Put On Your Radar
---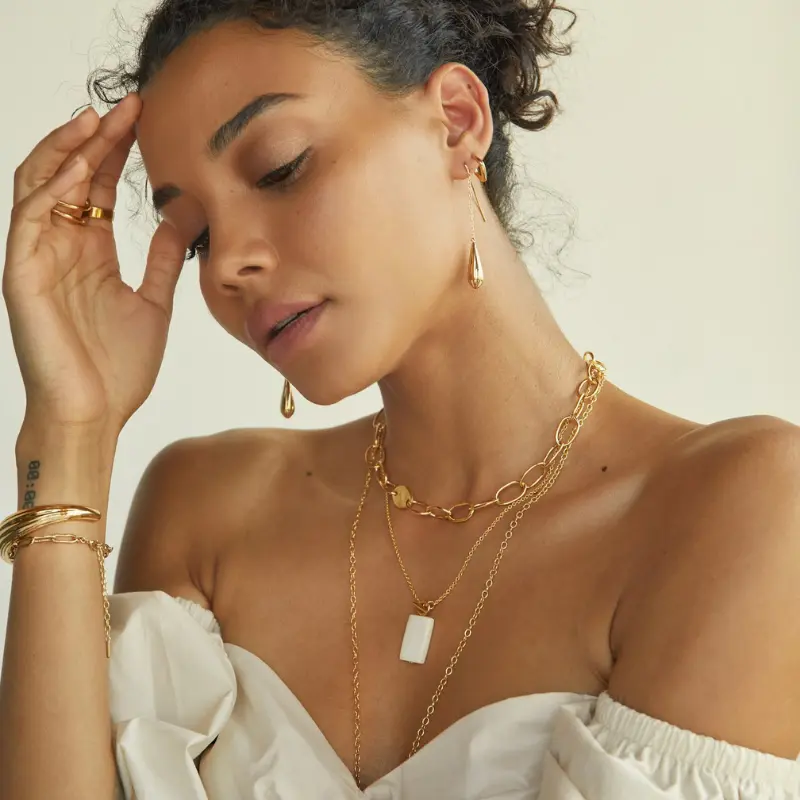 Average pricing: $30 – $150
SOKO is a certified B-corp that sells beautiful minimalist jewelry pieces. Although their pieces fall into the minimalist style, they still manage to be unique and high-quality.
Best of all, their jewelry is made by artisans in Kenya. The brand aims to help support their community by connecting them with the global market.
---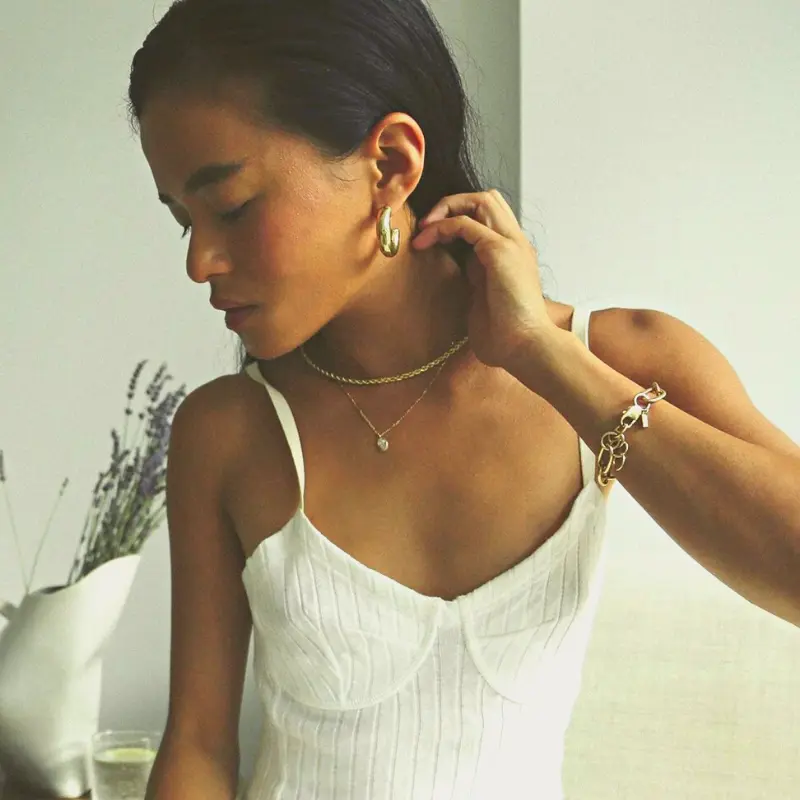 Average pricing: $100 – $500
Another luxury minimalistic jewelry brand, Loren Stewart loves their dainty fine jewelry. With simple designs to more unique pieces, this brand has you covered with high-quality jewelry.
Plus, they even have an engravable section to customize your jewelry – what a thoughtful gift!
---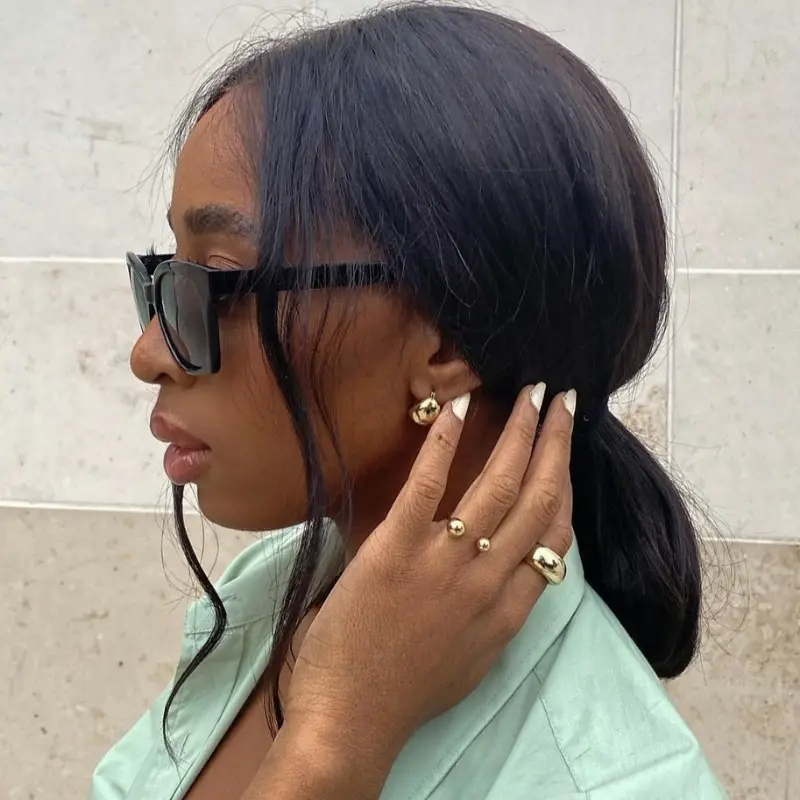 Average pricing: $30 – $100
Ana Luisa is another great jewelry brand to add to your radar. They feature sustainably-crafted jewelry with an emphasis on quality. They even have a 365-day guarantee!
With practices like in-house plating, carbon neutrality, and sustainably-sourced materials (such as using 100% recycled sterling silver), you can feel confident that your purchase is going to a conscious brand!
RELATED: 16 Sustainable Jewelry Brands to Ethically Brighten Your Wardrobe
---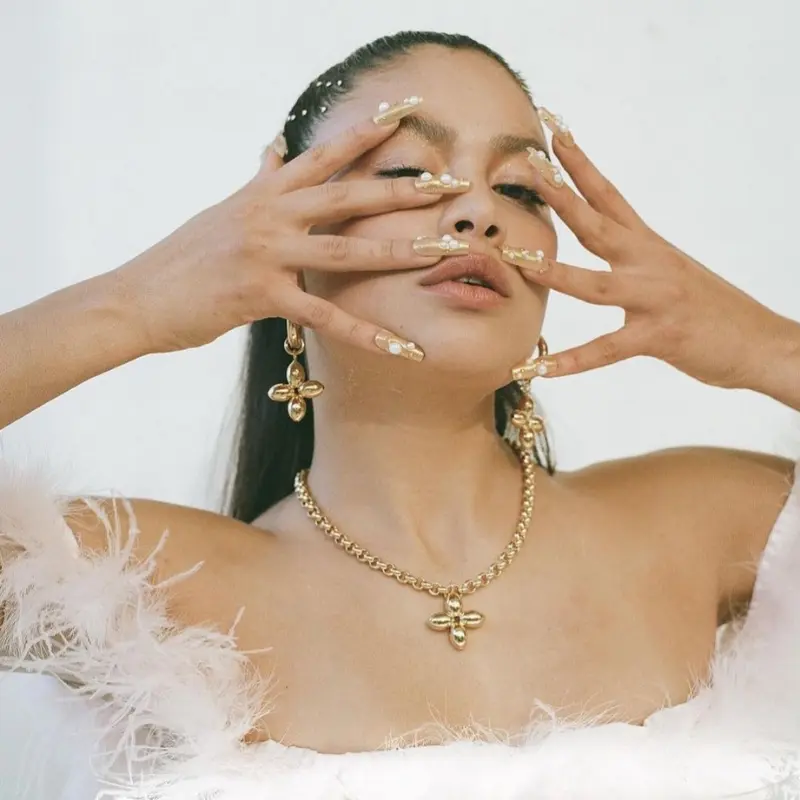 Average pricing: $80 – $200
Laura Lombardi is a minimalist jewelry designer that we're obsessed with.
Focusing mainly on shiny gold pieces, her jewelry is a unique way to make a statement without making too much of a statement. We love her Scala necklace (and literally everything else).
---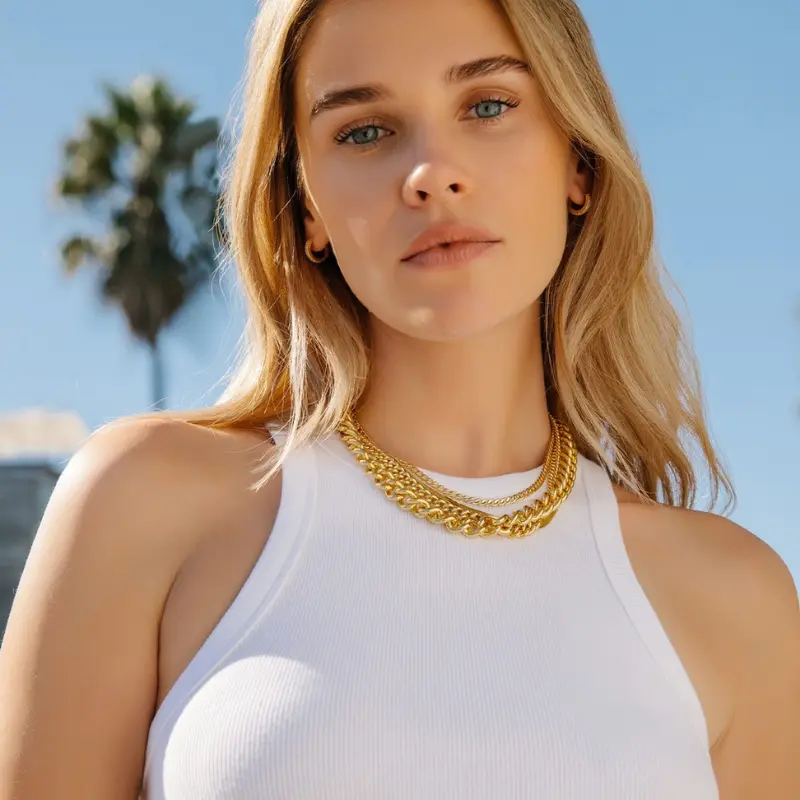 Average pricing: $40 – $100
This minimalist jewelry designer takes inspiration from the world. They're in love with nature, and it's prominent in their beautifully textured jewelry.
Gorjana's beautiful pieces are high-quality and would make a lovely gift for that special someone (or yourself). Read our Gorjana review for a deeper dive into this brand.
---
Average pricing: $35 – $60
Ettika is all about quality & helping you feel empowered.
With a timeless aesthetic offered at affordable prices, you can be sure you'll be feeling like your best self when you wear their minimalist jewelry.
---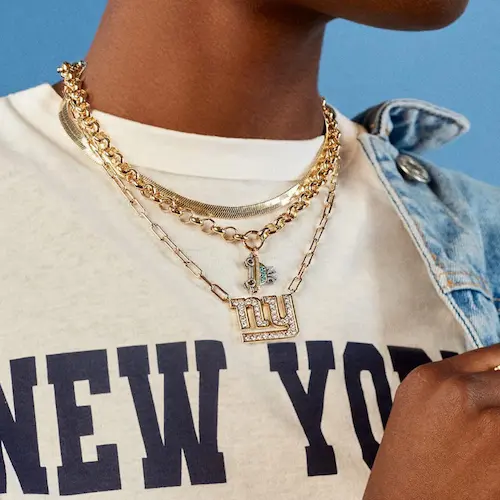 Average pricing: $30 – $60
When it comes to this stylish minimalist jewelry brand, they are a firm believer that fashion should be fun. Because of this, they cover a wide variety of styles, cultures, & designs to offer you the range in options you deserve.
From ear cuffs to rings, earrings & more, their minimalist jewelry is cheap and has all you need to feel glamorous & sexy at an affordable price everyone can get behind.
---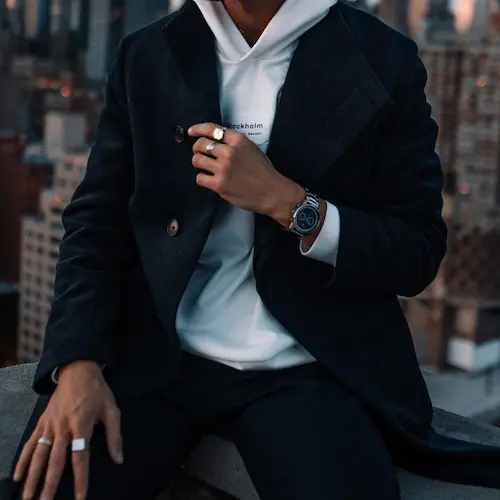 Average pricing: $50 – $100
Although well-loved for their watches, MVMT also sells gorgeous minimalist jewelry! From simple cuffs to dainty rings, they've got all your favorite simplistic styles.
Plus, they offer free worldwide shipping and a 24-month warranty on their products, so you can be sure you're getting quality pieces that will last.
---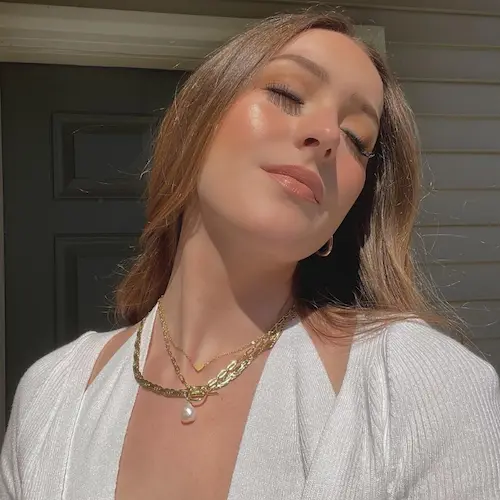 Subscription – $21 / month
Now, to kick-off the more affordable minimalist jewelry brands is Rocksbox. You can purchase full price jewelry on their website, but our favorite feature is their subscription. For just $21 a month, you can rent some of their beautiful pieces of jewelry (most of which fall into the minimalist spectrum).
This is definitely the best option for those of us who want to rock cute, minimalist jewelry on a budget. And let's face it, most of us get sick of wearing the same jewelry anyways!
RELATED: 8 Best Jewelry Rental Services to Shop Now
---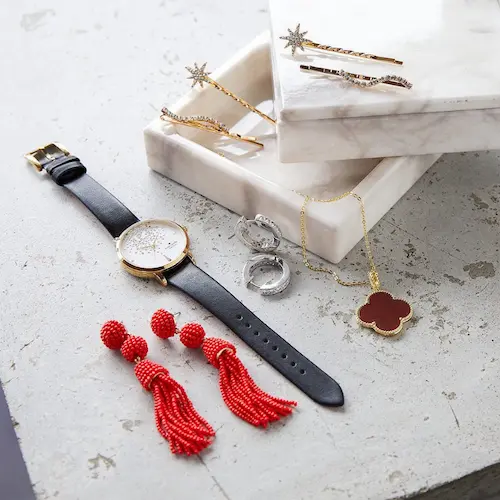 Average pricing: $10 – $60
Who doesn't love Nordstrom Rack? Not only are they affordable, but they are always on top of keeping the hottest trends alive. Their jewelry selection has plenty of minimalist options that are chic and on-trend.
You can actually find many of the brands listed on this list for even cheaper at Nordstrom Rack than listed on the brand's website. Make sure to check beforehand!
---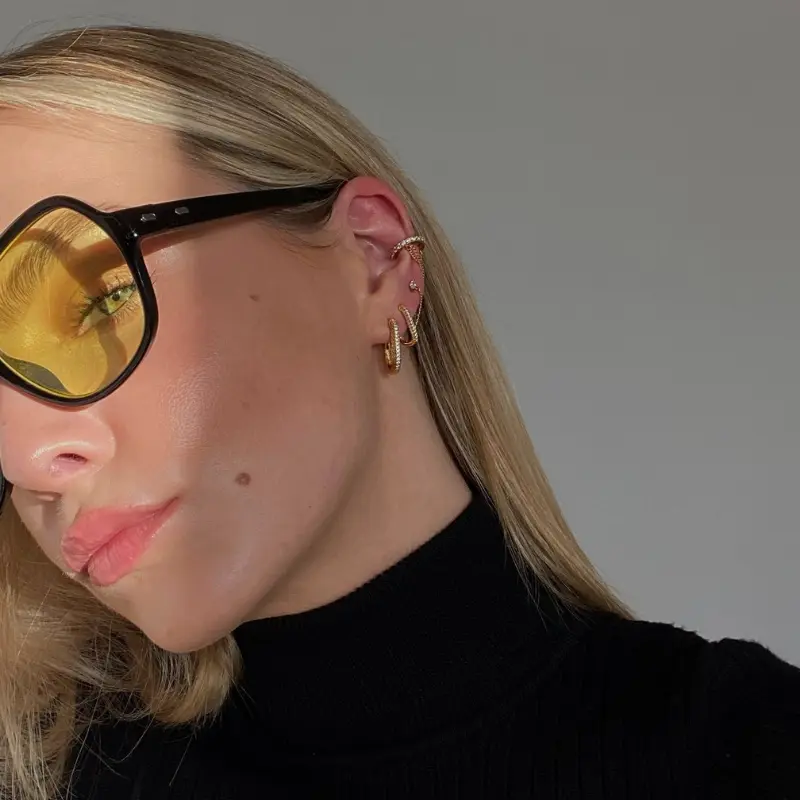 Average pricing: $60 – $150
This contemporary style jewelry brand fawned over by influencers & celebrities.
They're all about helping women build their wardrobe in an affordable way that they can feel good about. Astrid & Miyu is a jewelry company for all!
---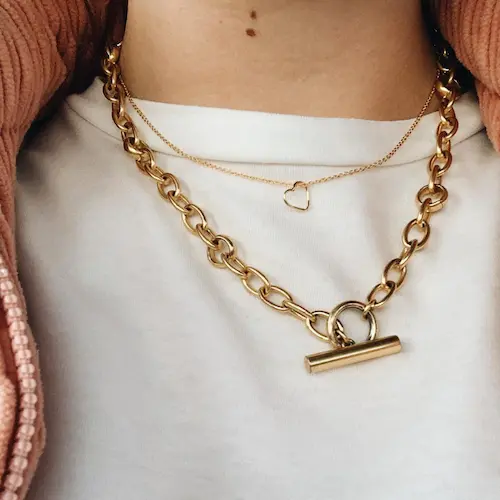 Average pricing: $15 – $40
Madewell keeps it simple because, let's be honest, not everyone likes dressing up every day. From simple gold-plated chains to opal pendants & pearl earrings, their style is retro like no other.
Here, alongside their dainty jewelry, you can also find chic & simple clothes to go along with it (like their amazing jeans).
Madewell truly has all aspects of your fashion covered & will definitely keep you in style all summer long.
---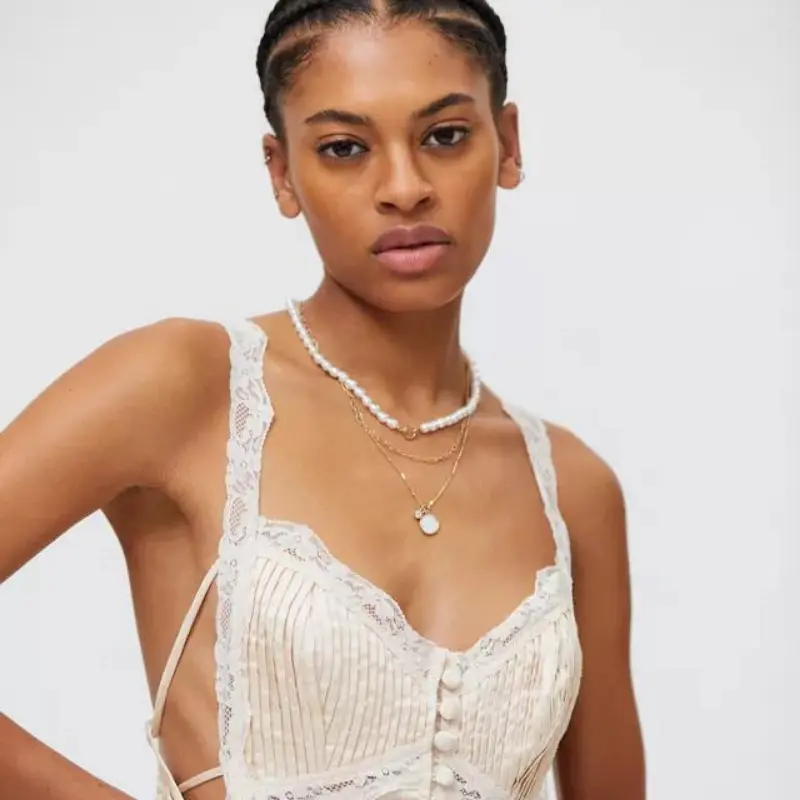 Average pricing: $15 – $30
Lastly, Urban Outfitters is the trendy way to go for affordable minimalist jewelry. From simple star-shaped earrings to chain layers necklaces or even simple hoop earrings, this is simple at its finest & we're absolutely living for it!
While their selection is smaller than previous brands, you can find some unique finds unlike any other here at prices below average. Truly, when in doubt, shop jewelry from UO, because we know you're already shopping there anyway!
---
Bottom Line
In conclusion, no matter what jewelry style you prefer, you can be sure that these minimalist jewelry brands have you covered. Remember, fashion doesn't have to cost you an arm & a leg – it's the simplest things that make the biggest statement.
Like they always say, the little things in life matter the most. Although minimalist jewelry might seem simple, it makes a statement.
UP NEXT: 15 Best Jewelry Subscription Boxes We're Obsessed With