Who else can't get enough jewelry? Everyone seems to be obsessed with clothing subscription boxes, but many of these people are missing out on other great options for accessories like jewelry subscription boxes. A jewelry subscription box is a great way to discover new jewelry, try new brands, get great deals, and even wear a variety of styles without paying full price (when it comes to rental subscriptions).
Having tried too many options, we've put together the top jewelry subscription boxes of all types!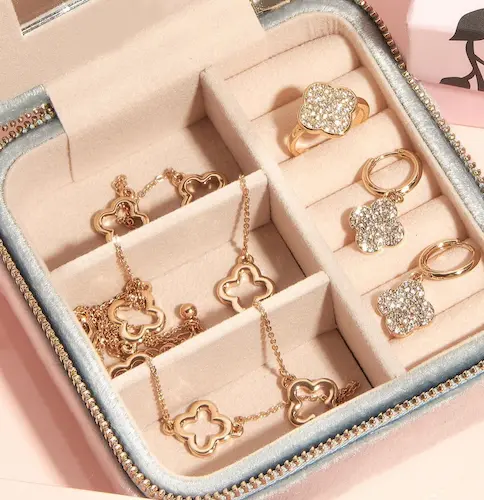 $21 per month
Rocksbox is one of the top jewelry subscription services, for good reason. It's a great deal – for just $21 a month, you receive three gorgeous pieces in a set picked out specifically for you.
They offer unlimited swaps, meaning you simply return your set when you're ready for three new pieces. If you're a fan of dainty jewelry, they have so many pieces you'll love!
---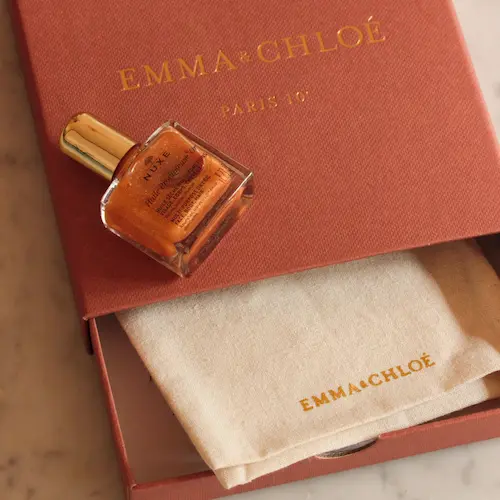 $35 per month
Emma + Chloe will keep you looking incredible every single month. Although you only receive one piece of jewelry each month, it's great quality and worth $50 – $100! You can also save $2 per month by subscribing to the 3-month plan.
To see if they offer your style of jewelry, you can view their previous boxes!
---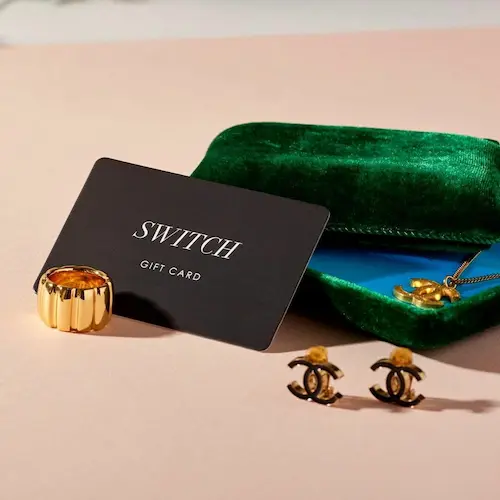 $29, $49, or $69 per month
With three membership plans and countless designer jewelry pieces to choose from, Switch is a lovely choice. It costs a bit more than their main competitor Rocksbox, but their jewelry is worth more (average retail prices of $600). They even offer high-end designer brands such as Chanel, Louis Vuitton, and Hermès.
You can also view their full collection before subscribing.
---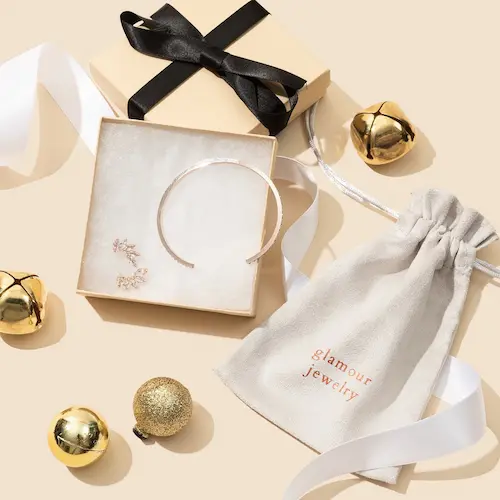 $34 per month
Glamour Jewelry Box is another subscription service that offers $55+ worth of jewelry in your desired finish (gold, silver, or both). Plus, you can actually keep everything you receive!
They often offer some great intro deals (like a free piece of jewelry with your first box). Plus, you can easily skip or cancel whenever you'd like.
RELATED: Mejuri Reviews: Is Their "Affordable Luxury" Jewelry Worth It?
---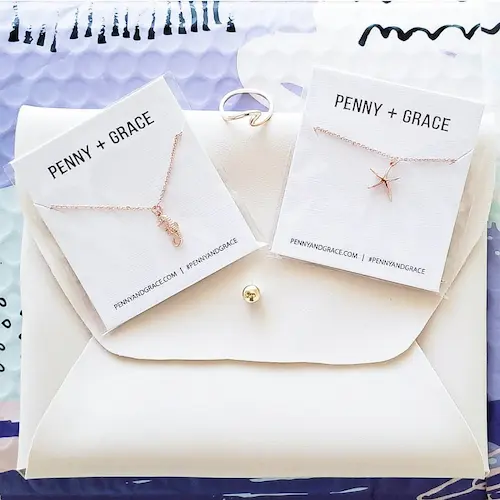 $29.99 per month
Penny + Grace is a jewelry subscription service that specializes in cute, minimalistic pieces that will spice up any outfit.
One of the most affordable subscriptions, you'll receive 3 pieces worth $80+ that you can keep for just $29.99 each month.
---
$12 per month
This affordable jewelry subscription provides you with one pair of earrings for just $12 each month.
Created by an Etsy seller with great ratings and over 1,000 sales, you'll be able to support a small business while receiving cute earrings! This makes a great gift as well.
---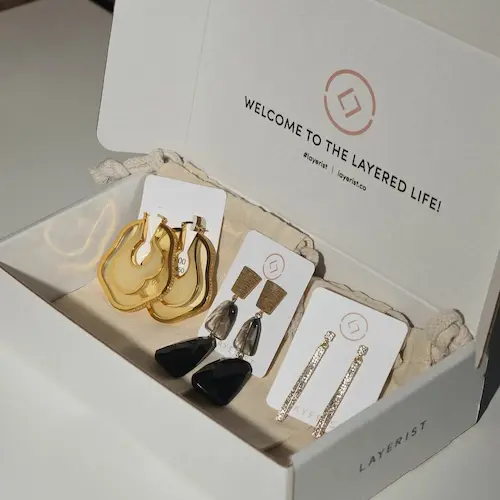 Price varies
While there are a ton of clothing subscription boxes that pick out items for you using a personal stylist, there isn't much of this type for jewelry. That it, until Layerist came around.
They offer no styling fee, free returns, and jewelry prices ranging from $25 – $150 (or higher). Luckily, you can pick your budget to get
---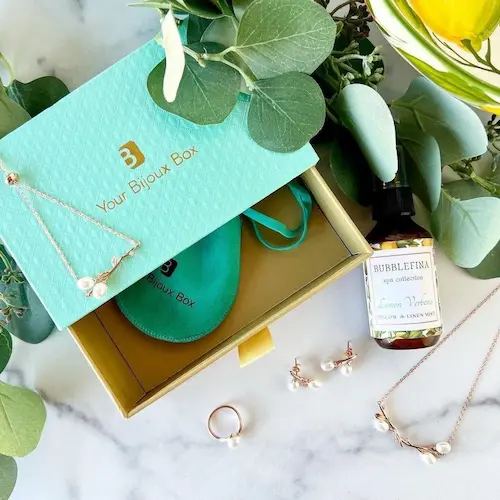 $49.99 per month
With Your Bijoux Box, you will receive three pieces of gorgeous jewelry worth $200+ to enjoy every month (plus, a bonus gift)!
You can customize the box based on if you want earrings or if you want 18k gold plated/sterling silver or sterling silver only plating for your jewelry. You can also view their previous boxes to see if they fit your style preferences!
---
$6.49 per month
Here's a jewelry subscription box that offers a super affordable way to receive new jewelry each month. At only $6.49 per month, this deal is hard to pass up.
Jewelry Tree Club sends one piece of fun, trendy jewelry each month such as bracelets, earrings, necklaces, and watches.
The best part about the subscription is that each month you'll receive a piece of jewelry and a gift bag in case the jewelry isn't your style. That way you can gift it to someone else who might just love it. It's a win-win!
---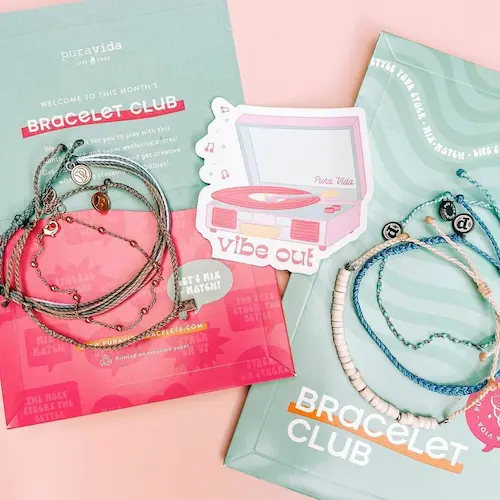 $14.95 or $19.95 per month
Founded in Costa Rica, Pura Vida is a popular bracelet brand that offers two subscription plans and a ton of cute, beach-inspired styles.
The bracelet club costs $14.95 per month and includes 3 bracelets ($45+ value) while the the jewelry club costs $19.95 per month and provides a unique 2-piece set (worth up to $60).
---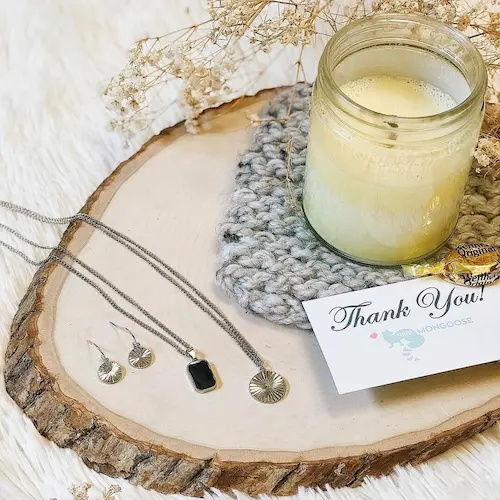 $16.99 per month
For $16.99 per month plus free shipping, you'll receive a 3-piece set of jewelry every month. Each is valued at $45.
You get to customize your subscription based on your favorite jewelry finish (silver, gold, or rose gold) as well as if you'd like earrings or not. You can choose add-ons (like a surprise ring or bonus earrings for $3.99 per box) They also provide a free thank you gift every 3 months!
---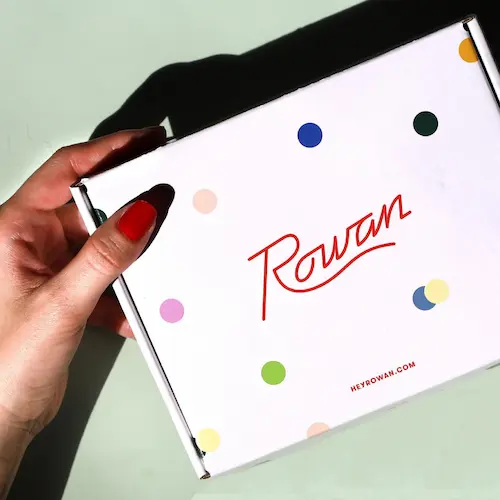 $34 per month
This cute jewelry subscription box is aimed toward ages 8–14. A great gift for tweens and teens, they provide one-of-a-kind hypoallergenic earrings and other pieces straight to your doorstep every month. Each box comes with one cute pair of earrings, plus a surprise bonus item.
Hand-designed in Brooklyn, you can choose between gold or silver jewelry. Plus, save significantly when you commit to the yearly plan (save $13 per month).
---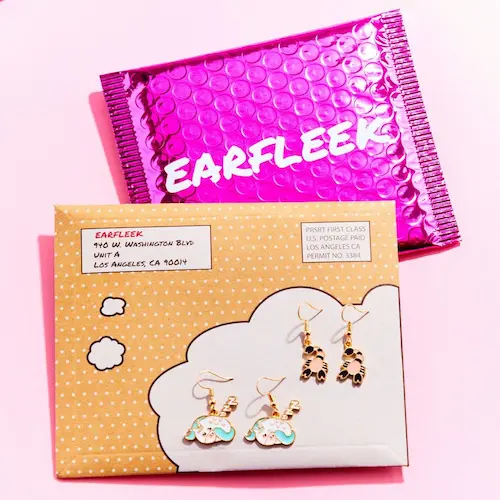 $3.49 or $9.93 per month
Earfleek is the most inexpensive jewelry subscription out there! At just $3.49 per month (including free shipping), you receive a cute pair of hypoallergenic earrings that you can keep.
They also offer a premium tier for $9.93 per month if you want higher quality pieces.
---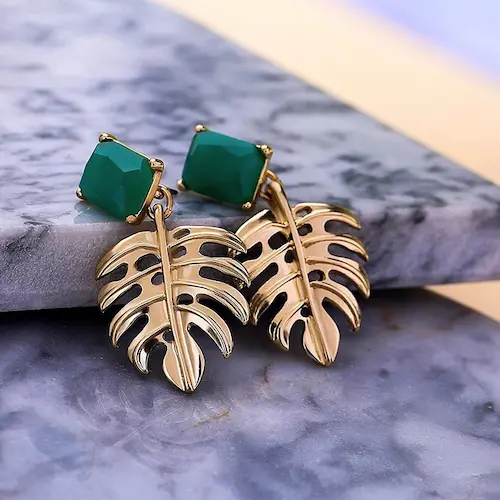 $20 per month
Kloxet provides 5 pieces of jewelry for $20 per month, all of which you can keep forever! It's a great way to build out your jewelry collection as large as possible for an inexpensive price.
After taking a brief quiz, they handpick pieces for you based on your style and preferences. Despite being so affordable, pieces aren't cheap and look amazing!
---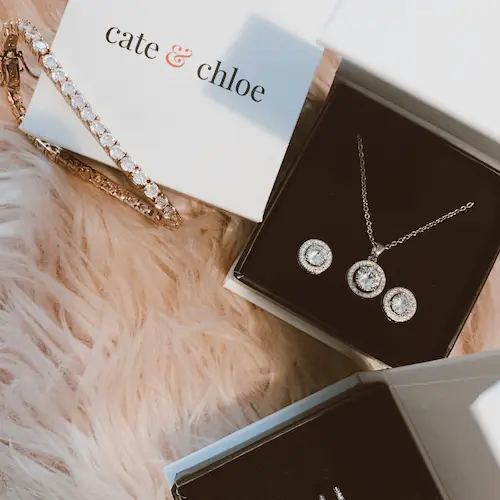 $19.99 or $39.99 per month
Cate & Chloe is another jewelry subscription box that offers high-quality pieces each month for affordable costs.
Get 1 piece per month for $19.99 or up to 3 pieces for $39.99 per month, all of which you get to keep. Plus, each box offers free shipping and even a free gift!
UP NEXT: How to Organize Jewelry – Organization Ideas and Tips