VRAI is all about the environment, stating they are a company that sells sustainably created diamonds "without the environmental and human toll of mining."
But is this sustainable way of mining effective at crafting quality pieces?
We dove into the details to see how good their jewelry actually is, so read our VRAI reviews to find out!
RELATED: 18 Best Online Jewelry Stores For Every Occasion
What is VRAI?
VRAI sells jewelry of all kinds: necklaces, bracelets, rings, and more, but the company's specialty is diamonds. 
These diamonds are of a different variety, though. VRAI creates the diamonds in its zero-emission foundry in the Pacific Northwest using 100% hydropower from the Columbia River.
Yes, you heard that right: lab-grown diamonds! Because of this, the company knows every diamond's origin story.
This is due to its vertically integrated supply chain and long-term working relationships with expert diamond cutters. As a result, they follow their gems from the moment it's created to the moment it is received. 
With this new innovation, the company claims that for every carat of their VRAI-created diamonds produced, they save 143 lbs of carbon dioxide, 2,011 ounces of air pollution, and 250 tons of Earth.
According to VRAI, they sell to the modern, conscious consumer "an alternative to a mined diamond. Just Diamond. No Mining."
Is VRAI Legit?
Yes, VRAI is a legitimate company. Even if it is a newer company, it has a good track record of following through with customers.
That said, make sure that you're visiting the right website link (vrai.com). Since their products are higher-end, there are people who try to make replica websites to try and scam money out of people.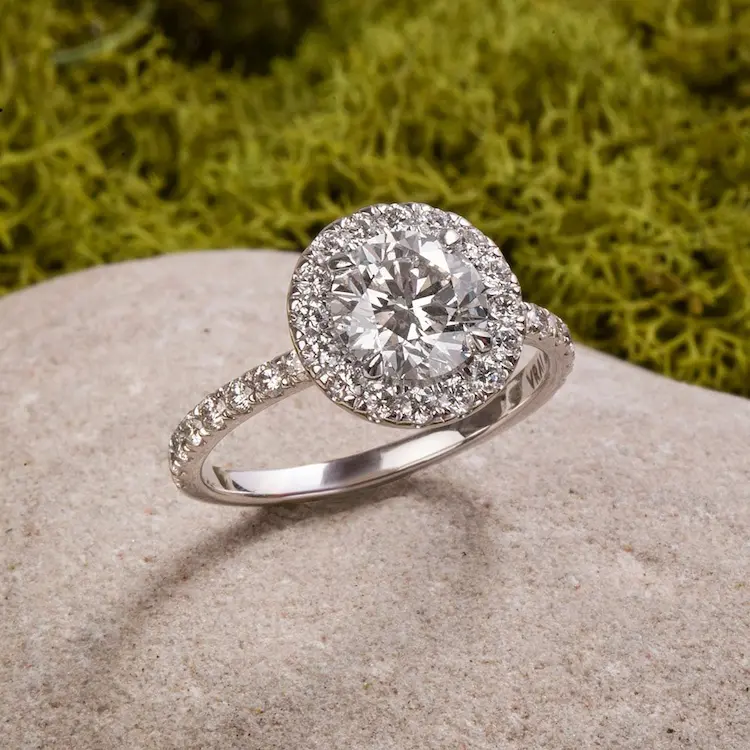 VRAI Reviews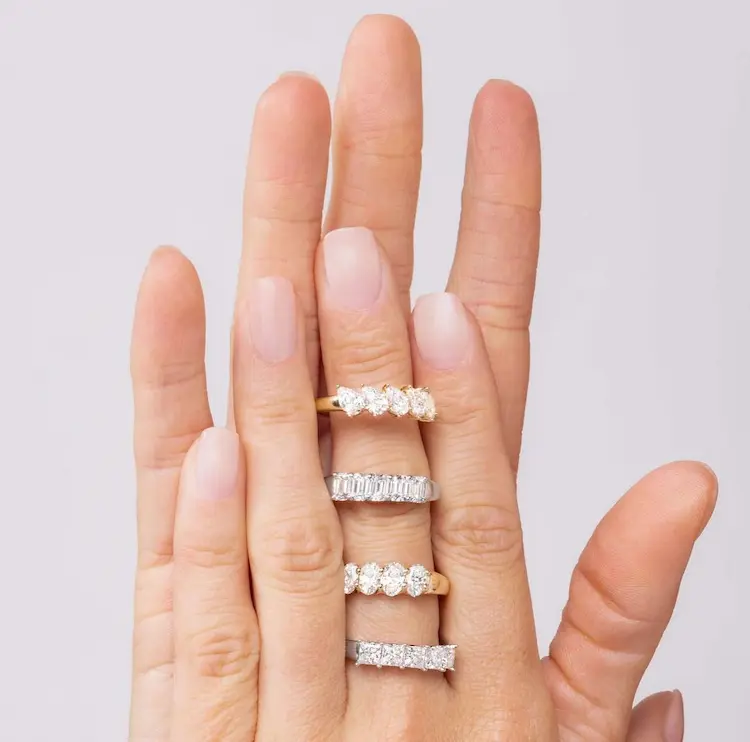 Overall: ★★★ 3.5 stars
There are limited customer reviews outside the brand's website, which primarily cites positive praise. However, on Reddit, there were a few unhappy customers.
The concept of this company sounds so appealing. Still, unfortunately, there were customers who were very unhappy with the quality of the brand's engagement rings, stating the diamonds either cracked or fell off within the first few months of wear.
However, there are also other reviewers who say they loved the quality of the ring, its shine, and its design.
Luckily, the company has a lifetime warranty to ensure that you're covered in case there are any manufacturing defects.
Shipping: ★★★★★ 5 stars
On the VRAI website, customers said shipping was fast and efficient.
Shipping is free but be aware that all orders over $500, made-to-order jewelry, engagement rings, and wedding bands require a signature upon delivery.
Additionally, jewelry over $700 ships free for two business day delivery, and all orders over $10,000 ship free overnight delivery.
Price: ★★★★ 4 stars
Although their prices are definitely expensive compared to budget jewelry brands, their lab-grown diamond prices are very reasonable compared to mined diamonds.
Though you can spend $4K to $7K on a diamond band, there are many affordable options within the $1k to $1,700 range. Plus, they also have everyday rings for under $300!
The diamond itself ranges from $700 to $20,000, but other jewelry items are priced reasonably, with pieces at every price range so almost everyone can enjoy.
Quality: ★★★ 3.5 stars
Customers raved about the jewelry's design, cut, and overall quality on the company website.
However, some VRAI reviews on third-party sites seem a little mixed. While there are happy customers who say they didn't have any issues with the jewelry they received, some said that the diamond on their ring fell out or that the band deformed easily.
Unfortunately, there are not many other reviews of the company to verify how good the quality of the jewelry is. But, there are glowing reviews on their website from customers.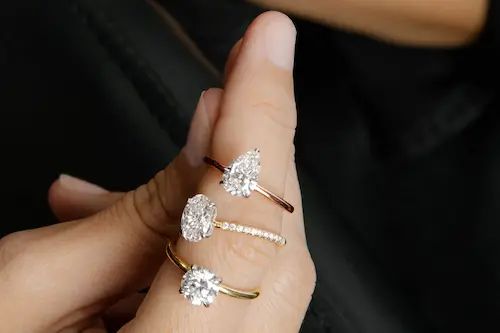 Many used words like "stunning" and "gorgeous" to describe their engagement rings or other jewelry pieces.
The company offers various bands, cuts, styles, and everything you can imagine. Best of all, their lab-grown diamonds are more sustainable, so they are a perfect fit for anyone who is hesitant to support mined diamond brands.
Additionally, VRAI also allows you to create your own engagement ring.
The main options for engagement rings come in 8 different styles to choose from and 10 diamond shapes.
---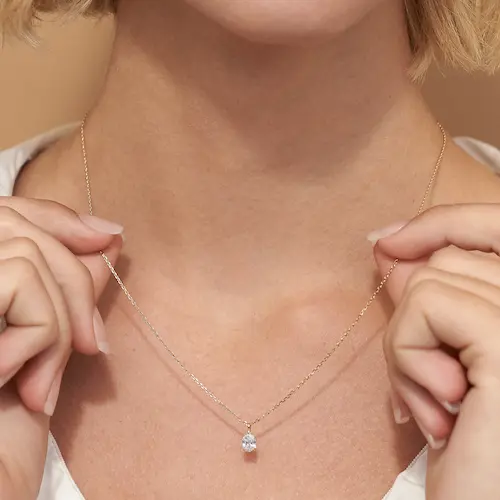 VRAI also offers a variety of diamond necklaces, from small simple designs and pendants to statement pieces.
Necklace sizes typically range from 16-20 inches, and some of the necklaces can be layered.
Prices of necklaces start at $185 and can be priced as high as $67K!
Additionally, VRAI makes it simple to find what kind of necklace you're looking for. The filters are easy to use, and you can choose from what kind of metal you want, pendant shape, and what price range you want to shop from.
---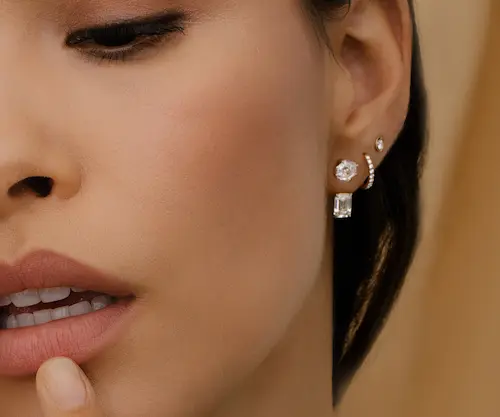 VRAI offers four earring styles: Stud, hoop, drop and dangle, and statement.
The metal type and diamond shape are also customizable!
The price range for earrings starts at $85 and goes up to $15K. With a range that vast, everyone is bound to find something they'll love that won't break the budget.
What Customers Are Saying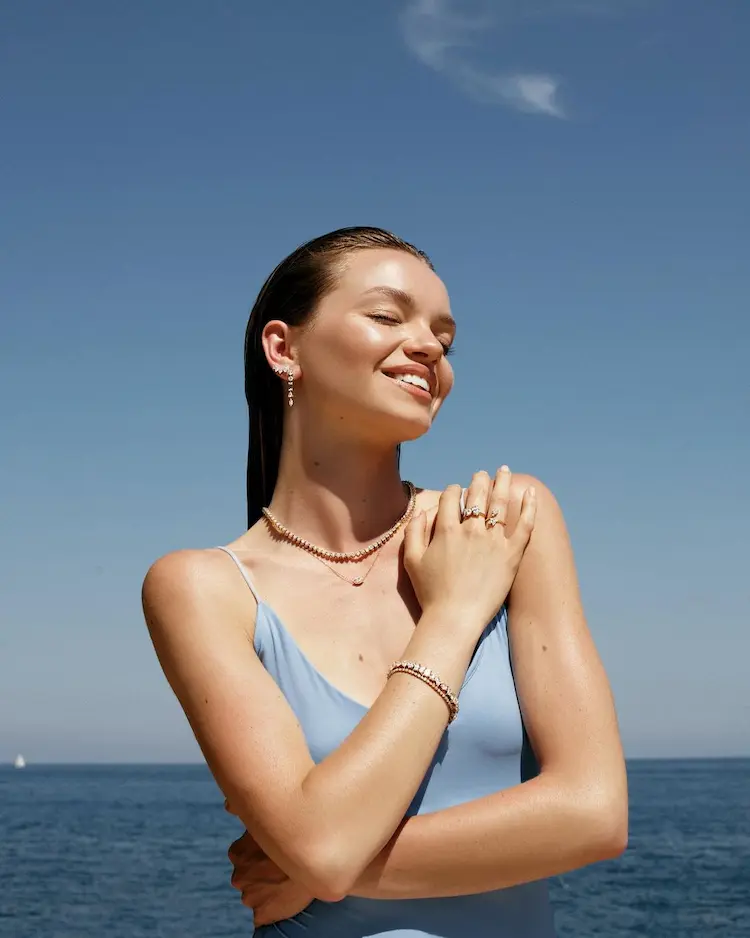 Although the brand has limited customer reviews, here's what we found customers are saying about the brand:
Stunning pieces that compare to mined diamonds
More sustainable than mined diamonds
More affordable prices than mined diamonds
Good customer service
In some cases, the diamond popped off
Good shipping policies
Some customers reported poor quality
Glowing reviews on their website
Despite some poor reviews, VRAI offers a lifetime warranty in case of manufacturing defects
VRAI also offers complimentary resizing and annual shining
In Conclusion: Worth It?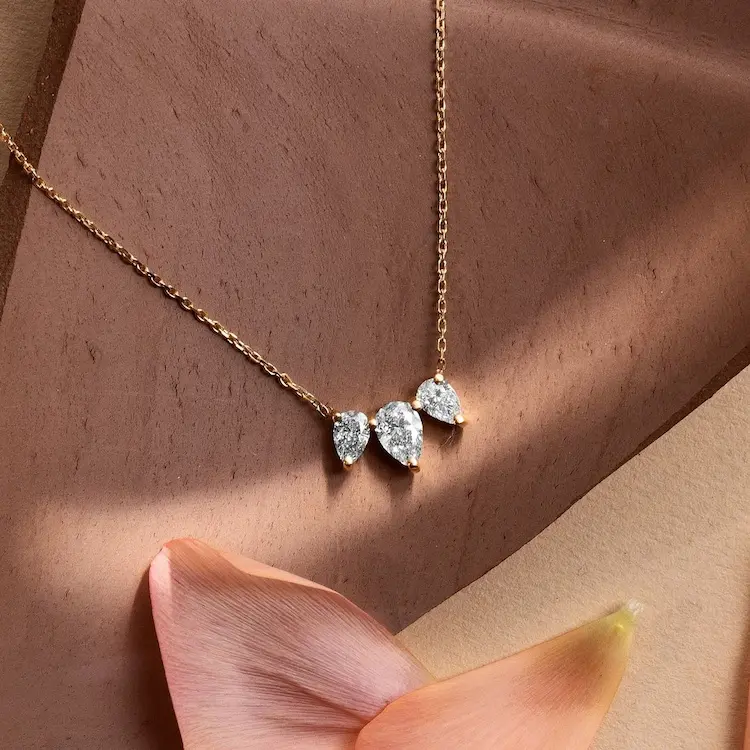 Overall, this is still a pretty new brand and there aren't too many VRAI reviews yet, so it's hard to say for sure. Some customers say they had no problems with their jewelry and were happy with their decision, while a few others say that the jewelry is less quality than what the brand makes it seem.
The brand is clearly committed to sustainability, however, so if that is important to you, it might be worth a shot to try out the brand. Also, they do have a 30-day return policy as well as a lifetime warranty that covers manufacturing defects, which acts as a nice safety net if you aren't entirely happy with your purchase!
Brands Like VRAI
FAQs
Why Are VRAI Diamonds So Cheap?
VRAI diamonds are lab-grown, so they are able to be offered at a more affordable price point compared to mined diamonds.
Where Is VRAI Located?
The address on VRAI's website is located in Los Angeles, California. 
Is VRAI Real Diamonds?
Yes, their lab-grown diamonds are real diamonds.
What is VRAI's Return Policy?
VRAI accepts returns within 30 days on fine jewelry, engagement rings, or wedding bands. Engraved items are eligible for a return, but the engraving fee is non-refundable. They also offer a lifetime warranty, which covers any manufacturing defects.
UP NEXT: 16 Sustainable Jewelry Brands to Ethically Brighten Your Wardrobe