Tea tree oil is a multi-purpose essential oil known for its amazing healing properties that work amazingly for any and every hair type. It has been clinically proven to kill bacteria and fungi on the skin, while also soothing it.
In short, it will be your scalp's holy grail after a long week of styling and product usage. Look to tea tree oil if you need to:
Promote hair growth
Relieve itchy scalp
Get rid of dandruff
Get rid of lice
Regulate oil production in the scalp
Break down product build-up on the scalp and in the hair
These are just a few of its benefits! If you are looking to give your hair a new start, you've come to the right place. Here are 10 of the best tea tree oil shampoos to invigorate your scalp and give your hair a healthy boost!
Best Tea Tree Oil Shampoos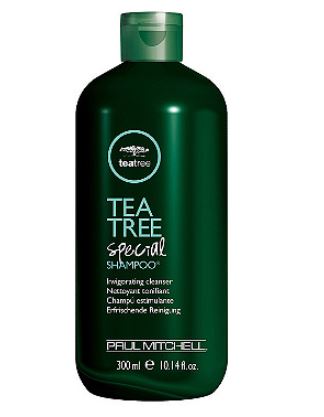 Paul Mitchell is a widely recognized name and brand in the beauty community. The Scottish hairstylist left such a large impact on the industry that he even has a chain of cosmetology schools around the U.S.
Paul Mitchell has an entire tea tree-based collection of products! This product is the brand's #1 best-selling shampoo, and one of the best tea tree oil shampoos on the market! With a mixture of tea tree, peppermint, and lavender oils, it is sure to give your scalp that satisfying tingle. This shampoo purifies the scalp and leaves you with clean, shiny hair. It is available at Ulta for only $14.50!
---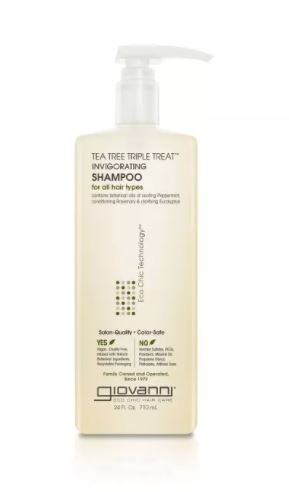 Giovanni is another affordable, salon-quality haircare brand. Created by Beverly Hills hairstylist Arthur Guidotti, this brand prides itself on its use of natural ingredients and recyclable packaging.

With the help of tea tree, eucalyptus, and peppermint oils, this shampoo creates a rich lather that will completely rejuvenate your scalp and tresses. It is also safe for color because it is sulfate-free, paraben-free, and cruelty-free! Want to give it a try? Pick up this product at Target for $15.
---


What's more convenient than being able to pick up groceries and haircare items all in one stop? This Trader Joe's shampoo has an amazing reputation amongst users, and is said to be comparable to the previously listed Giovanni shampoo!
This shampoo and its matching conditioner have gained popularity because they melt tangles like no other! If you want a clean, tingly scalp but you also want to nourish your hair, this is the product for you.
---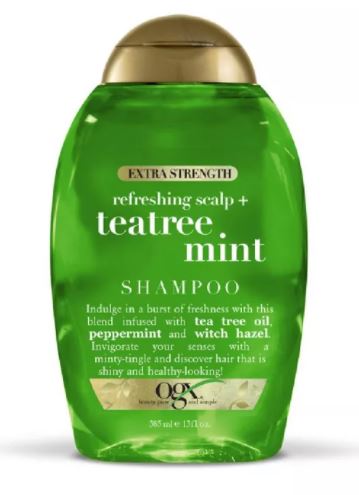 OGX is one of the best drug-store brands for hair and body products. Their unique packaging reflects their perception of hair care.
If you've used an OGX product before, you know that their scents are delectable. Who says you can't have a squeaky clean scalp with hair that smells like a dream?
The best part? This tea tree shampoo is beyond affordable! Pick it up at your local Target for only $7.
---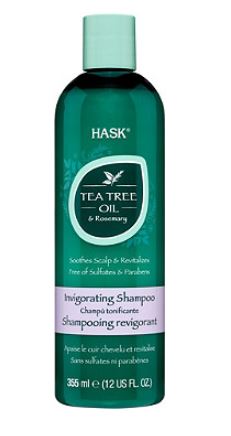 Hask is a cruelty-free haircare brand that has sworn off the use of parabens, sulfates, phthalates, and aluminum starch.
The company offers several different collections that use different natural ingredients for individual hair needs. (Their Keratin Protein Smoothing Deep Conditioner is one of my favorite products because it makes detangling such a breeze!)
This tea tree shampoo is another great sulfate-free option that will get the job done without hurting your wallet.
---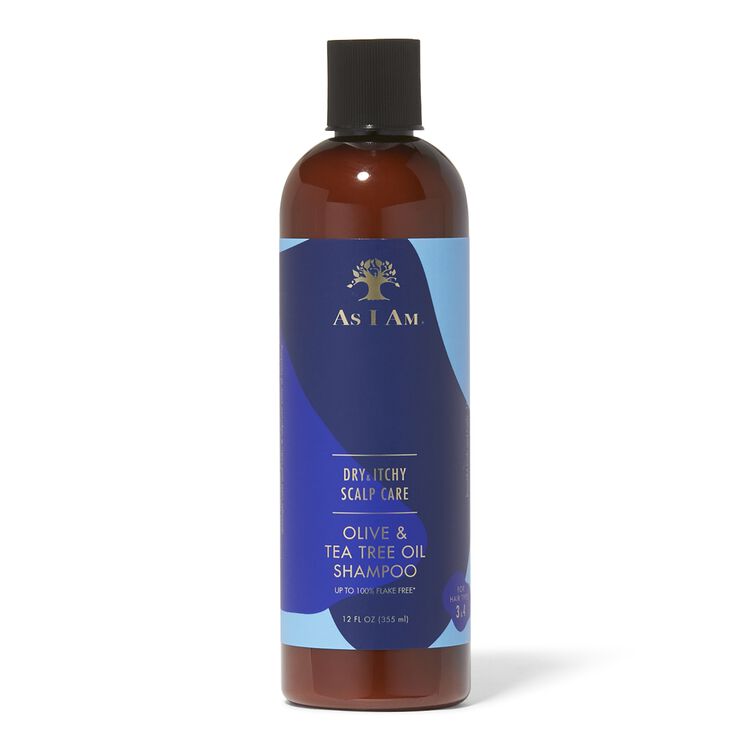 Calling all curly girls! Even the best tea tree oil shampoos can leave textured hair feeling a bit dry, so it is important to choose a shampoo that is formulated to deposit moisture back into the hair.
As I Am is a hair care company that creates products that tend to all types of textured hair, from loose curls to tight coils. The tea tree oil in this shampoo fights and prevents dandruff on the scalp, while olive oil focuses on smoothing and moisturizing the hair. It's a win, win!
---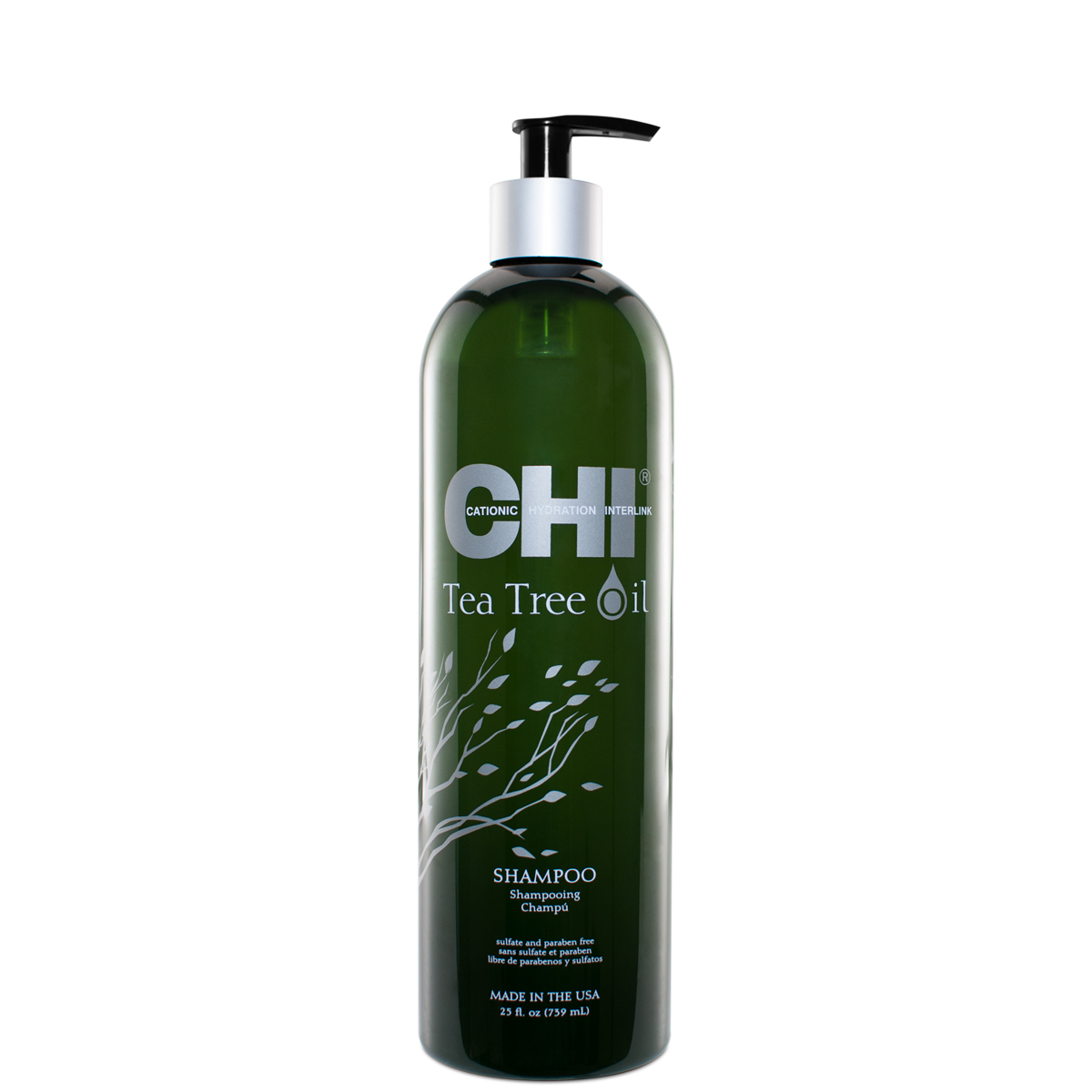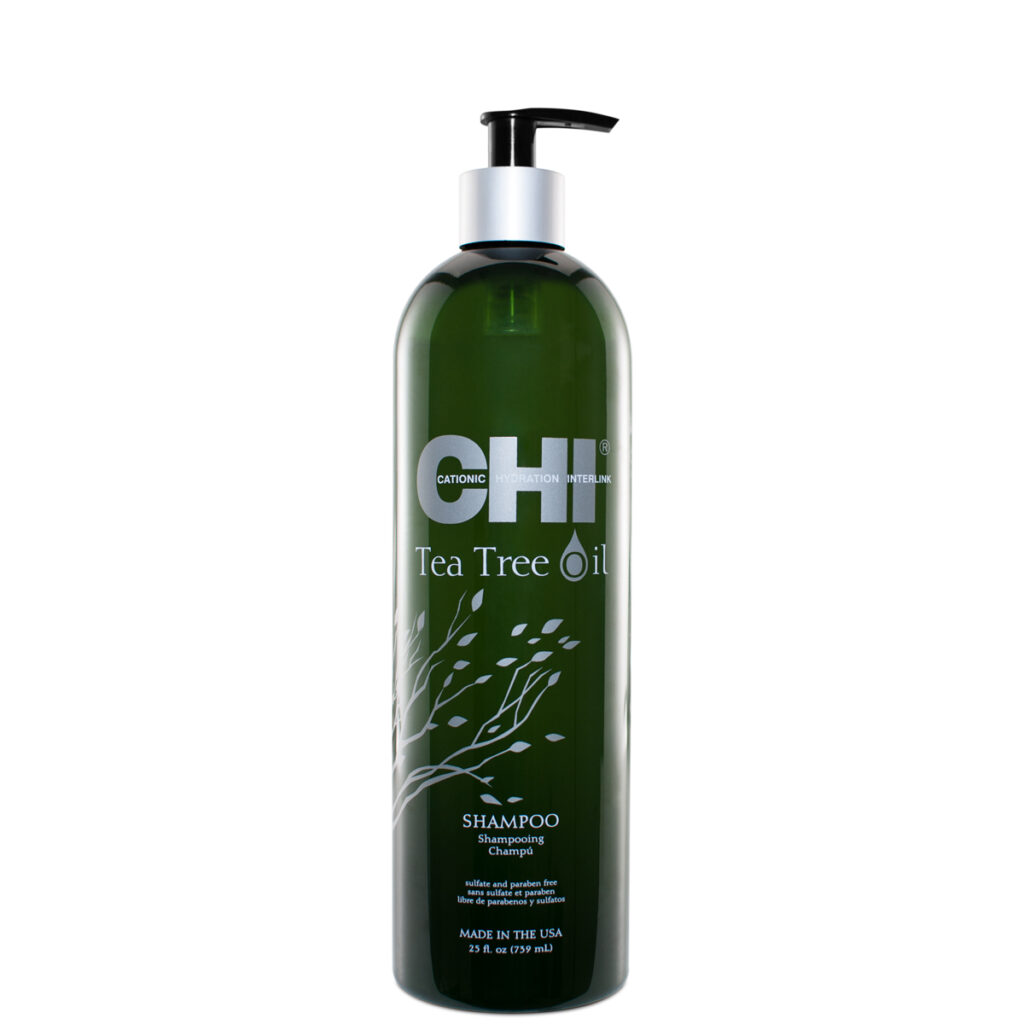 CHI carries a reputation for having some of the best thermal protection products and hairsprays on the market. It only makes sense that their shampoos would be equally as great!
The CHI Tea Tree Oil Shampoo is 87% natural and is free of sulfates, parabens, and gluten. This product claims to refresh the scalp while also regulating oil production. They offer a travel size so you can try it out before buying a larger size.
This shampoo sells for upwards of $6.50 on CHI's website.
---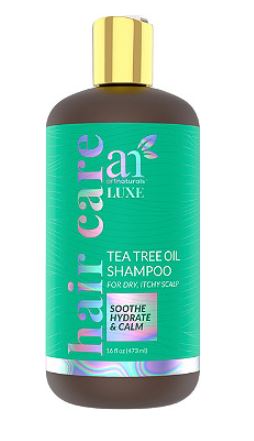 Art Naturals has created a Luxe collection in which all products incorporate natural ingredients. This shampoo detoxes the hair and soothes dry, itchy scalp.
Some of its star ingredients include tea tree oil (of course), aloe vera, rosemary, rosehip, and licorice. These luxurious ingredients work together to naturally sustain moisture in the hair.
---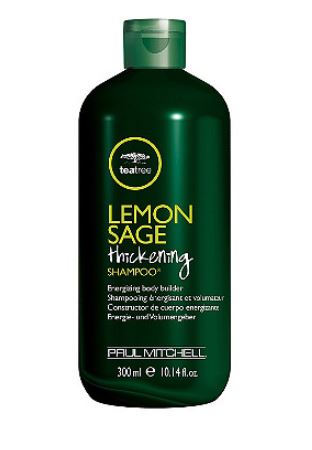 This is another product from Paul Mitchell's Tea Tree collection. The lemon, tea tree oil, and peppermint oil in this shampoo give the scalp a zing of refreshment, while the sage soothes each hair strand.
Bonus: This shampoo contains panthenol, which helps to strengthen and thicken the hair, while also protecting it against split ends!
---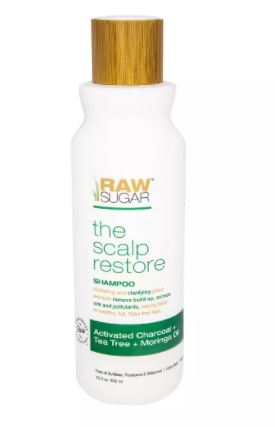 Raw Sugar is a beauty brand that promotes clean and healthy living by creating environmentally-friendly skincare and haircare products. Their 'The Scalp Restore' shampoo is cruelty-free, vegan, and free of sulfates, parabens, and phthalates.
It contains activated charcoal, tea tree oil, and moringa oil that help to clarify the scalp and hydrate the hair.
---
Bottom Line
Tea tree oil is a popular ingredient used in haircare products because of its numerous benefits. If you ever find your hair needing a pick-me-up, these are the 10 best tea tree oil shampoos that will leave you with a squeaky-clean scalp and glorious hair.
RELATED: Comparing 2 Most Popular Custom Shampoo Brands
Chasney is a free-spirited writer, studying Communications and Technical Writing. Her passion for beauty and fashion are the driving forces behind her work. In her free time, you can find her trying new cuisines, spending time with her loved ones, and trying out the latest trends.