As the name implies, foundation is the base for your makeup. It helps fill fine lines and gaps in the skin and evens out skin tone to provide a smooth base for contour, highlighter, concealer, blush, setting powder, or any combination thereof. The foundation sets the stage for your entire look, so it's important to find one that gives you the best possible glow.
However, depending on your skin type, some types of foundations are going to be better than others, so we've broken them down to make it easier to decide which type is the best for you.
1. Liquid Foundation
Liquid foundations are the most common type, as they are suitable for all skin types and can provide light to full coverage. They're made with either a water or silicone base with added pigment to even out skin tone. Many liquid foundations today are also formulated with SPF and hydrating ingredients.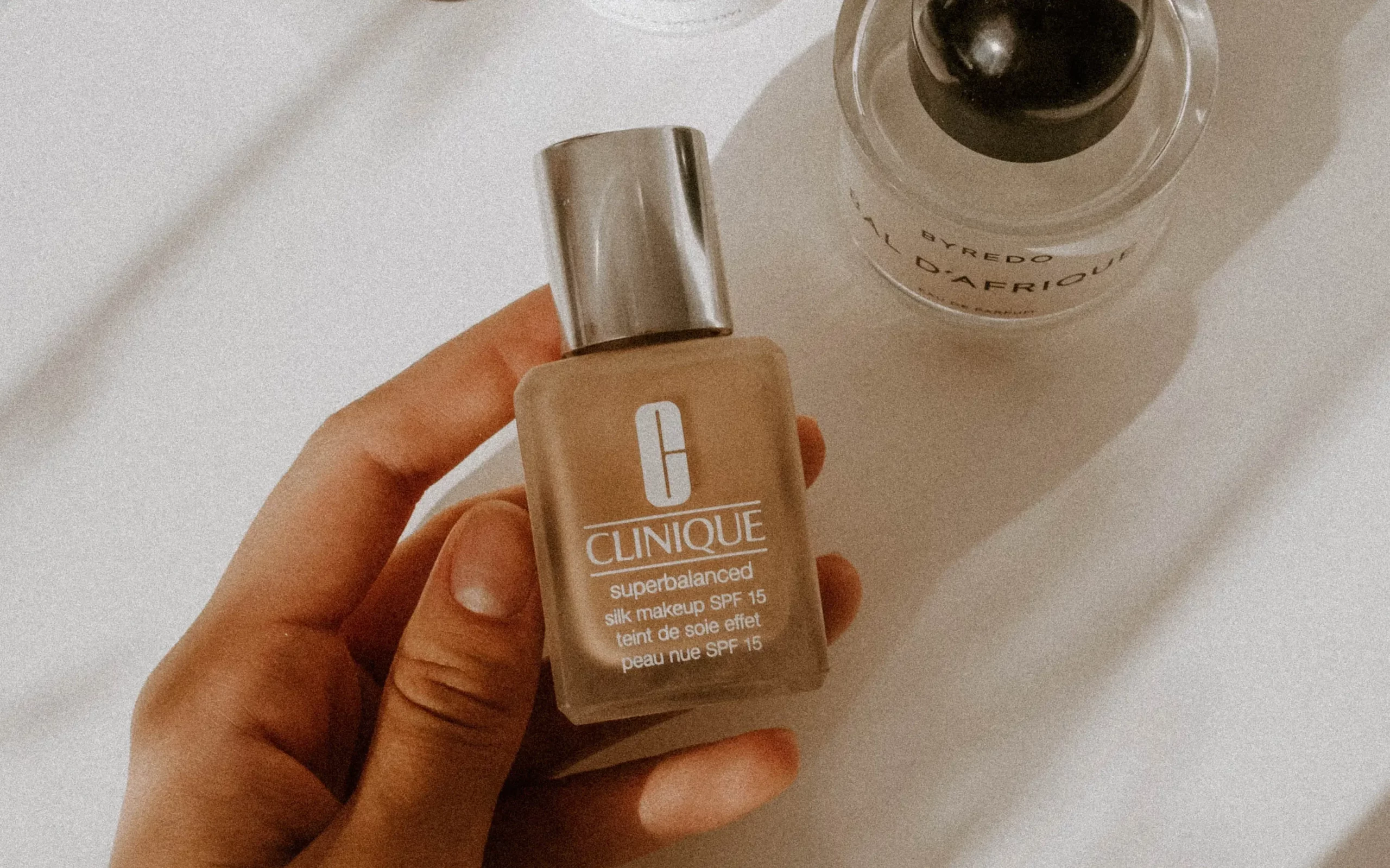 People with oily skin will want to look for formulas made without oil to avoid triggering breakouts. If you have acne-prone skin (or any kind of skin, honestly), you'll want a non-comedogenic formula (meaning it won't clog your pores).
Liquid foundations can be either dewy or matte, depending on your preference. Additionally, while they often come in bottles or tubes in the west, you can also get liquid foundations in compacts. This type of liquid foundation comes from Korea and while they usually only offer light to medium coverage, they're extremely easy to carry with you on the go, and the cushion applicator makes it easy to blend and build.
---
2. Cream Foundation
Cream foundation usually provides full coverage – but is unfortunately very heavy and likely to clog your pores. This type of foundation is best suited to people with dry to normal skin. People with oily skin should typically try to avoid cream foundations because the thick texture can make your skin look extra oily.
Cream foundation is also trickier to apply. It requires a lot more blending to make it look natural, so you need to take your time with it. Despite that, those who have acne scars or fine lines will achieve great results with cream foundations because they fill in gaps in the skin to create a smooth base.
However, consistent use of cream foundations can more easily lead to breakouts in all skin types, so if possible, it's best to save it for special occasions where you need a bit more coverage.
---
3. Powder Foundation
Powder foundations either come pressed or loose and are great for on-the-go touch-ups. They're best suited to people with oily or combination skin because they tend to dry up excess oil, which can be great for skin that already has a little more oil in the first place, but can be uncomfortable for dry and normal skin types.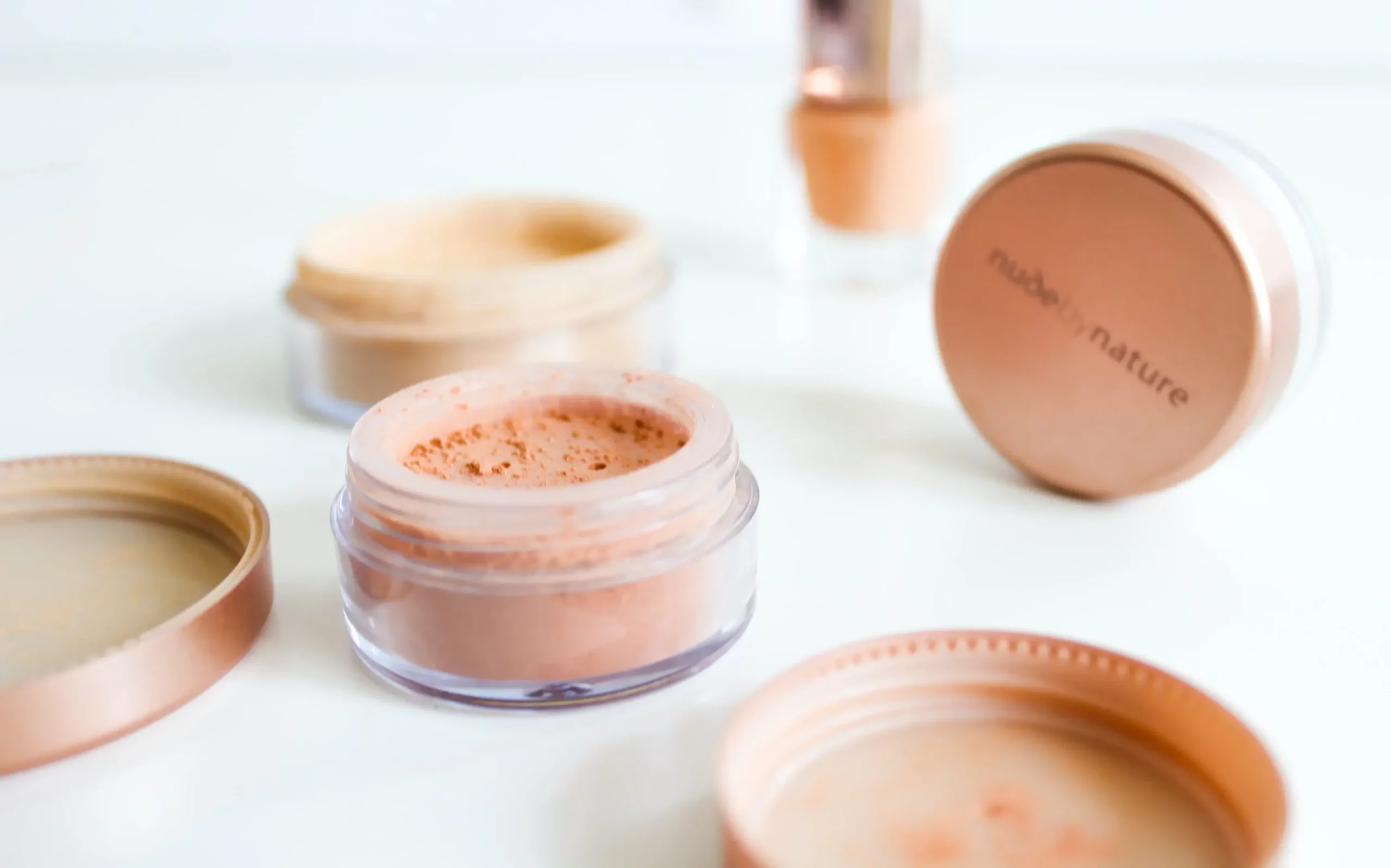 Powder foundation is super easy to apply, and it looks very natural as well, so it's great for people who only want something light on the skin or those who plan to be sweating or out in the heat.
Powder foundation typically comes in light to medium coverage options, but you can find some good full coverage powder foundations too.
---
4. Stick Foundation
Stick foundations, like powders, are also easy to take on the go, and their consistency is close to cream foundation.
They're great for covering blemishes, and they can also double as contour or highlighter if you get lighter or darker shades. While you can blend them out for full coverage, it's harder to do this with stick foundations.
Similar to cream foundations, stick foundations are heavy and can clog pores, so it may be better to use them sparingly, and only for target areas.
---
5. BB Cream/CC Cream
BB cream and CC cream ("beauty balm," and "color correcting," respectively) are great for "no-makeup" makeup looks.
Formulated with tons of ingredients that are good for your skin, both creams are designed to moisturize and even out the skin while providing light coverage. Both are also great for people of every skin type, even those with oily skin. That being said, people with dry skin especially love BB creams and CC creams.
BB creams offer light coverage, while CC creams are a little bit heavier and specifically target coloration issues with the skin.
BB creams and CC creams also often come with SPF added, which saves a step in your routine (because we all know daily sunscreen is essential). For example, the famous Trinny London BFF Cream has SPF 30 and the popular IT Cosemtics CC Cream features SPF 50.
RELATED: Here's the Difference Between BB Cream & Regular Foundation
---
6. Tinted Moisturizer
Similarly, tinted moisturizers are also a great option for light, natural coverage. They tend to be even sheerer than BB and CC creams, so they aren't a great fit if you're looking to conceal blemishes or discoloration. 
They do, however, allow you to skip a step in your skincare routine (plus they give you a light, dewy glow). 
Tinted moisturizers are especially great for those with dry skin.
---
7. Whipped Mousse Foundation
This type of foundation is best for those with oily skin. Essentially, whipped mousse foundations are liquid foundations with air mixed in.
They help prevent clogged pores and give you matte coverage, which is perfect for oily or combination skin types. However, whipped mousse foundations also need to be blended really well (similar to cream foundations) to avoid patchiness.
Other Foundation Terms to Know
Now that we've shared all the types of foundations, there are a few other foundation-related terms to know about when shopping for the best foundation for your skin.
Oil-based – An oil-based foundation uses oil as its base and has a thicker consistency, these are typically best for dry skin.
Water-based – A water-based foundation uses water as its base and has a lighter consistency, these are typically best for oily skin.
Coverage – A foundation typically offers sheer, light, medium or full coverage. Some foundations also offer buildable coverage, which means it's flexible (you can use multiple layers to create a full coverage look or use less product for lighter coverage).
Dewy, matte, or semi-matte finish – You'll also want to decide if you want a dewy, semi-matte, or matte finish. A dewy finish can be beneficial for dry skin and matte finish can be great for oily skin. Semi-matte is a middle ground that can be great for all skin types.
Non-comedogenic – A product that is specially formulated to not clog pores.
The Bottomline
Finding the perfect foundation can be a difficult task, and an overwhelming one at that if you don't know what your skin will respond to best.
The first thing you should do is determine your skin type and what kind of coverage you want before picking out a foundation, plus think about what type of finish you might want as well.
To help, here's a guide on how to determine your skin type, as well as a guide on how to determine your skin tone.
It's also important to remember that you may not necessarily need a foundation. If you would prefer something lighter to cover blemishes, a concealer and a good primer can do the job just fine.
To maximize your foundation experience, check out the following articles: