Widely known for everything hygiene and grooming-related, the Native brand has anything you might need for your morning routine. The company aims to provide consistent quality across all its products, so you won't need to look anywhere else.
Everybody has different preferences when getting ready for the day ahead, but we're going to focus on a specific product in this article: deodorant. Our Native Deodorant Reviews will take a look at how it's made and whether or not you should switch to their natural options. 
What Is Native Deoderant?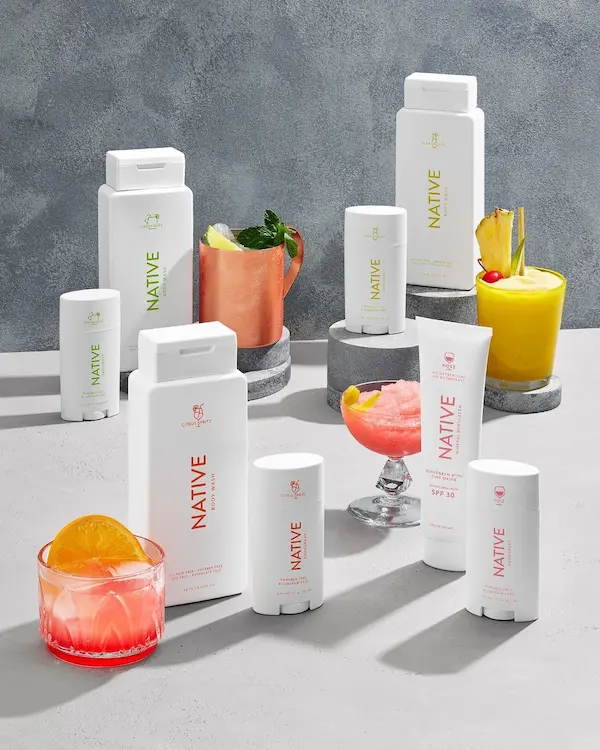 Native is an all-natural hygienic brand especially well-known for their aluminum and paraben-free deodorants. They have plenty to choose from, including refreshing scents, plastic-free formulas, and a decent number of options for those with sensitive skin.
You should be able to find a deodorant that caters to your specific needs, all while honing in on a scent you can't get enough of.
Native Deodorant Overview
When you visit their website, it's pretty apparent what they have to offer. You can find almost any product you might need to handle your daily hygiene.
Their deodorant section aims to provide enough variety that anyone can find a new favorite without having to look too hard. Each formula is catered to a particular need, making their catalog fairly inclusive of a broad demographic.
My Native Deodorant Reviews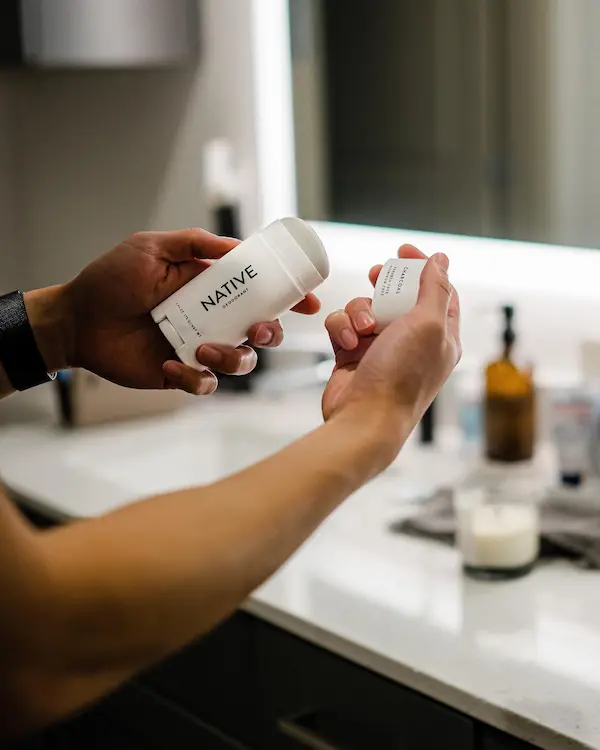 Overall Rating: ★★★★ 4 Stars
I have tried many different natural deodorants and Native is definitely near the top of my list (along with Schmidt's). I love Native's scents – they smell delicious without being too overpowering.
The smooth texture is nice and easy to apply, plus for me, their deodorant lasts all day. I'm not a very heavy sweater, but my boyfriend likes Native as well and he sweats a lot more than me.
I've seen some complaints from customers who experienced breakouts from the deodorant, but when you switch to a natural deodorant, your armpits will experience a "detox period" in which your underarms get rid of the chemicals in your body from your previous product. 
Native even answers questions about this deodorant detox on their FAQ page. 
RELATED: Schmidt's Deodorant Reviews: How Do They Compare?
Pricing: ★★★★ 4 Stars
Some people may consider their deodorant to be overpriced, but even if it is, it really isn't enough to break the bank. It's easy to save a little money by choosing one of their bundle options which come as a three-in-one pack.
Plus, each deodorant stick lasts a pretty long time, so it doesn't hurt the wallet too much. Mine usually lasts a couple of months with daily application.
Shipping: ★★★★ 4 Stars
For customers in the U.S., standard shipping is free for orders over $10, or you can choose to expedite your order if you wish for $15. International orders qualify for free shipping if the order is over $30, but they don't ship to the E.U. or U.K.
Tracking the status of an order can be done directly on their website. Unfortunately, many people mention the company isn't very efficient with getting orders out on time, but that may be caused by issues from the ongoing epidemic.
Also, you can find Native deodorant at several other retail sites, including Amazon and Target.
Customer Service: ★★★ 3 Stars
I've never had an issue so I've never had to reach out to customer service, but there is a long list of Native deodorant reviews that mention a lackluster experience when dealing with Native's customer service.
With vague communication that's hard to understand at times, some people have been left frustrated. However, you can often avoid these issues by ordering from Amazon or Target (this is where I typically buy mine).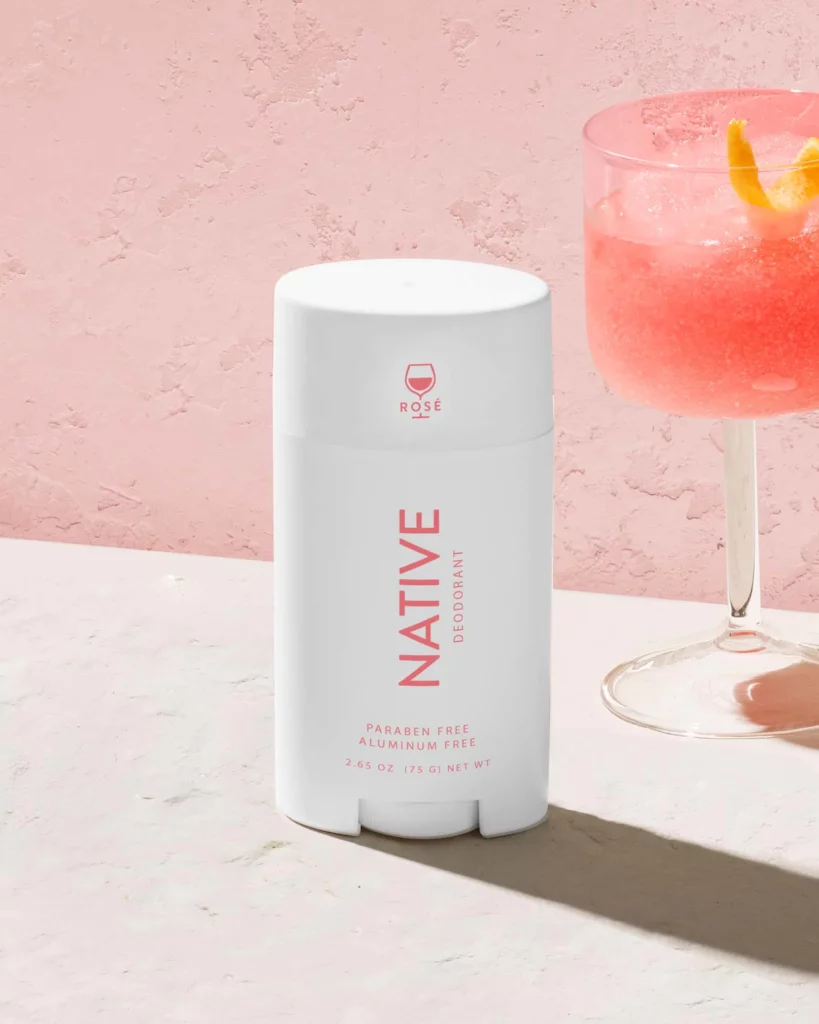 With a mixture of shea butter, coconut oil, and baking soda, this deodorant is made with a basic recipe that's known to work. It doesn't leave any unsightly residue after application, and the deodorant has a non-greasy feel for added comfort.
You can choose between a vast range of scents that people love, and it's aluminum, phthalates, and talc-free. Like most of their deodorants, this one is $13, but you can opt-in for a subscription purchase and save 15%.
Customers love its smooth texture and odor-fighting abilities, as well as its variety of scents. Some of their best-selling scents include Eucalyptus and Mint and Coconut and Vanilla.
---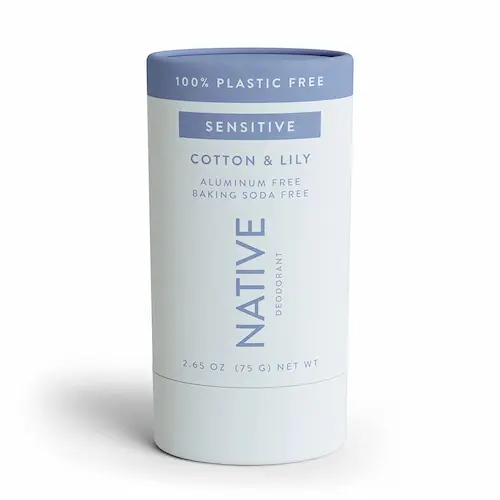 This deodorant's main difference is that it comes in plastic-free packaging, giving customers an eco-friendly option. Utilizing paperboard that's sourced from responsibly managed forests is a great touch, and this deodorant also has a handful of stellar scents for you to look through.
It provides substantial odor protection, and it's produced with naturally derived ingredients. The deodorant is also vegan and animal cruelty-free.
---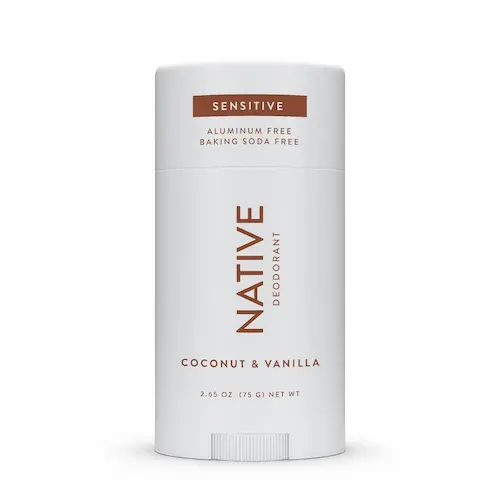 Many people have ended up irritating their skin with various deodorants due to the baking soda that's in the formula. This option from Native helps to avoid that by removing baking soda while still providing the same fresh scent and seamless application.
Shoppers have eight different scents to choose from and feature ingredients such as coconut oil, shea butter, tapioca starch, and much more.
---
What Are Other Customers Saying?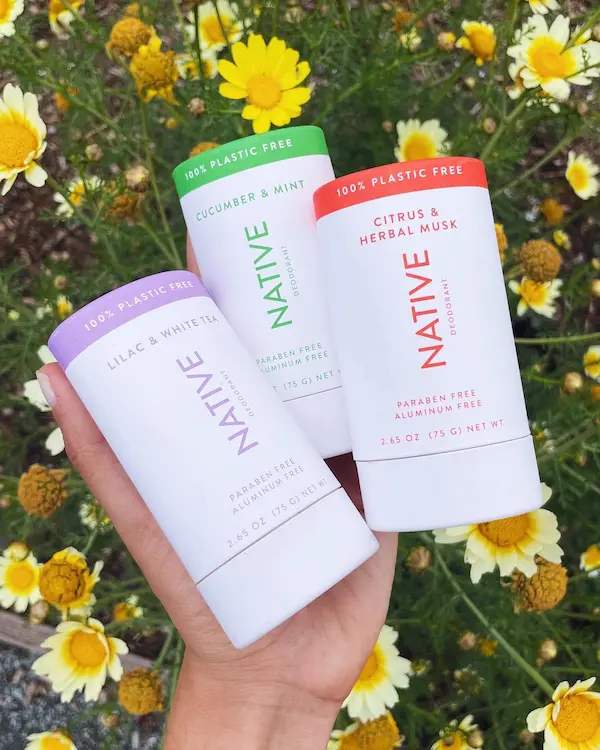 Their website is pretty enticing on its own, but to see if they're worth the buy, you'll want to look at what current and previous customers have to say:
Excellent scents that mask odor without being overpowering
Smooth texture, not a "gritty" texture like some other natural deodorants
Many people appreciate the free shipping on orders over $10, plus you can easily find them at other retail locations or on Amazon
Some people have reported irritated skin from using their products, but this coul be due to detox from non-natural deodorants
Many people state their deodorant helps mask odor and prevent over-sweating
To Wrap It Up
To sum up our Native deodorant review, we say their deodorant is definitely worth a shot. Although some people weren't a fan of the brand, they have many loyal customers who swear by their products. Native deodorant has a good track record with customers and offers refreshing scents.
Plus, their baking soda-free options are extremely helpful for those with baking-soda sensitivities.
Native Deodorant Alternatives
2. Lume (read our Lume deodorant reviews)
Return Policy
Shoppers can initiate a return on their order within 30 days of receipt for a full refund. The company also offers to cover the cost of shipping. Unfortunately, international customers don't get the benefits of returns or exchanges.
However, Native deodorant is sold at other retailers that will have their own return policies, so make sure to read on these if you're buying it somewhere else. 
FAQs
Who Owns Native Deodorant?
The company is owned and operated by Proctor & Gamble, and they're known to be the mastermind behind many hygiene and grooming brands worldwide. 
How Long Does Native Deodorant Last?
You'll find claims on Native's website that mention all-day protection, like many other brands. After looking at many customer reviews, it seems like many agree the deodorant lasts all day (or at least almost all day) while a handful of users say it doesn't. 
Where To Buy Native Deodorant
UP NEXT: 16 Best Aluminum-Free Deodorants to Keep You Fresh All Day