Searching for a new deodorant? One that actually works in eliminating odor, not just masking it? Lume Deodorant claims to do it all, but does it work as well as it says? Check out our unsponsored Lume deodorant reviews below to find out!
There are many natural deodorants that claim to eliminate body odor, but many people find that it's hard to find one that works, especially if you're hoping to find a natural deodorant.
Deodorant hasn't had much innovation in the last 100 years since the first deodorant was created in 1903. There have been lots of brands that have created natural, aluminum-free deodorants, but many of them fall short at preventing BO.
Lume is a popular brand that claims to prevent body odor by stopping the odor-causing reaction. They created a deodorant made of natural ingredients that is aluminum-free, baking soda-free, and cruelty-free – made for those with even the most sensitive skin.
But is it worth the buy, does it really work? Read our Lume deodorant reviews to find out.
What is Lume?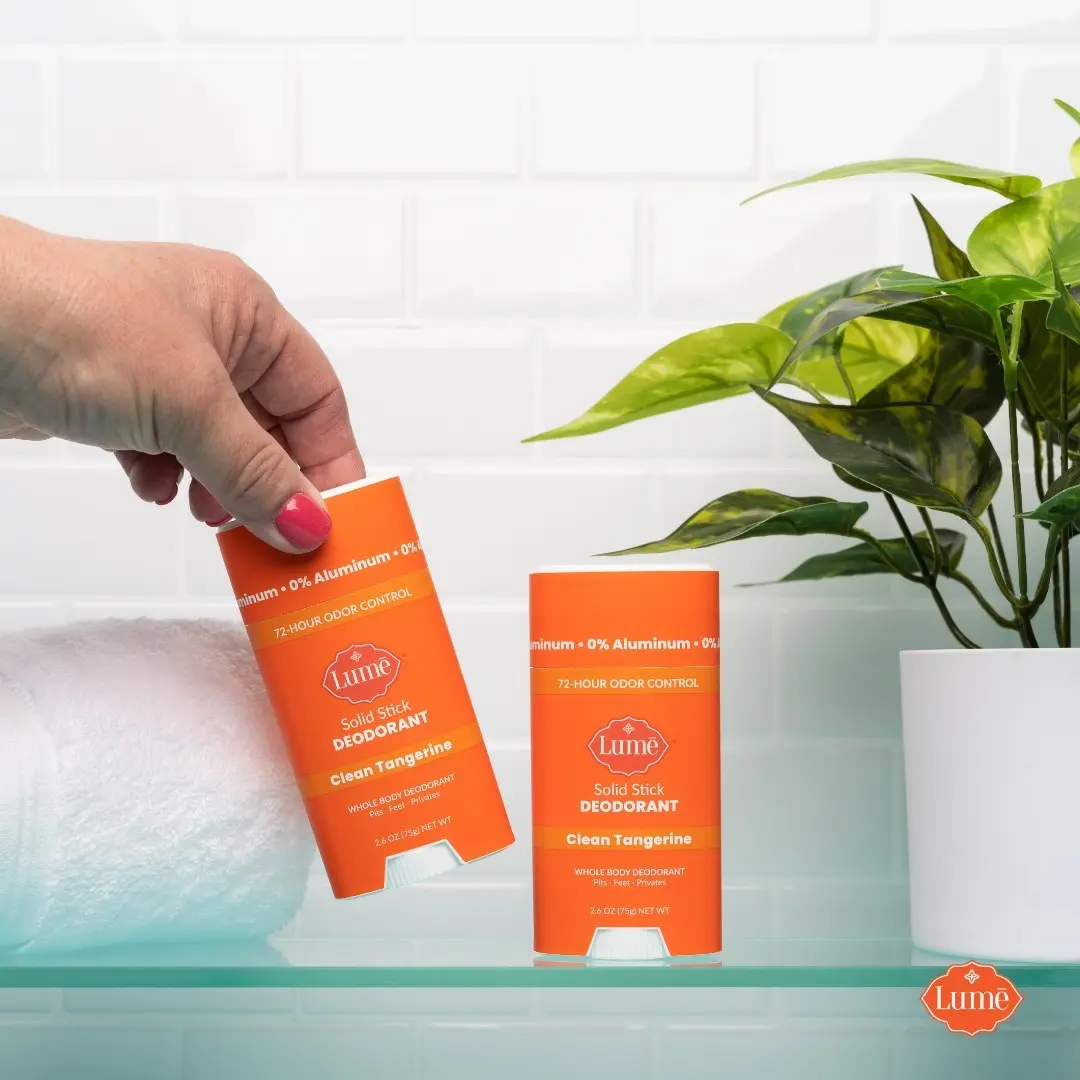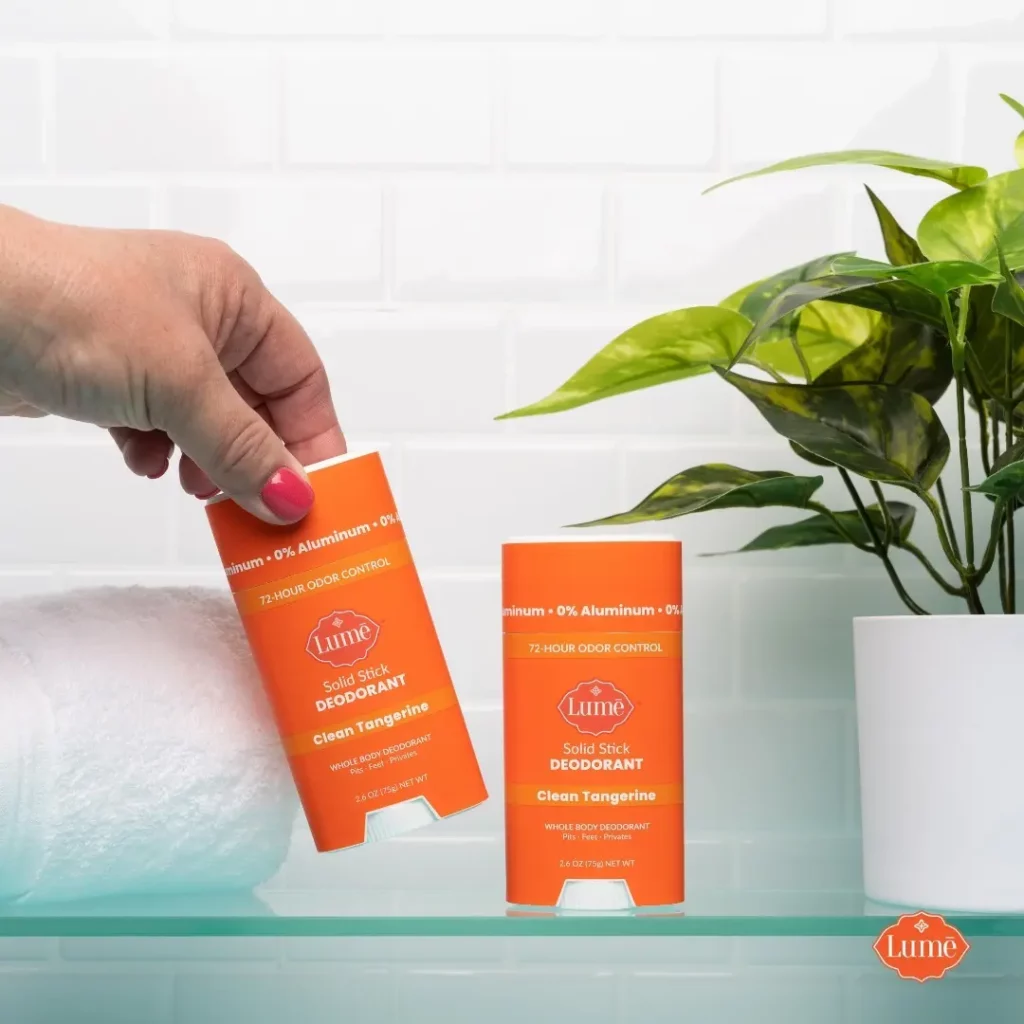 Lume is a deodorant brand developed by a doctor who believed women were being diagnosed for their feminine odor.
She began searching for a solution to the problem and found that body odor is bacteria on the skin digesting bodily fluids. The same reaction in our underarms happens everywhere on our body.
Lume Overview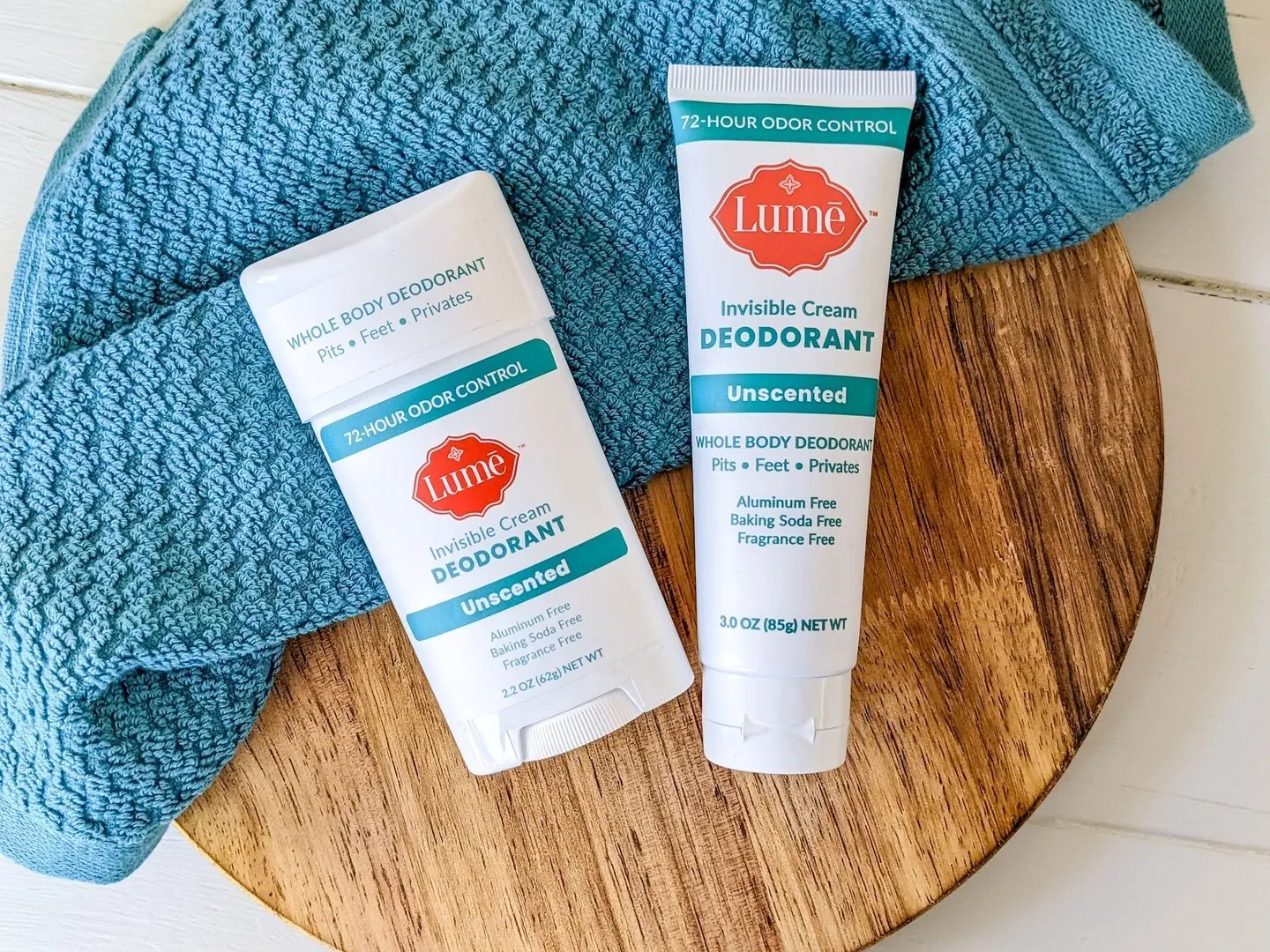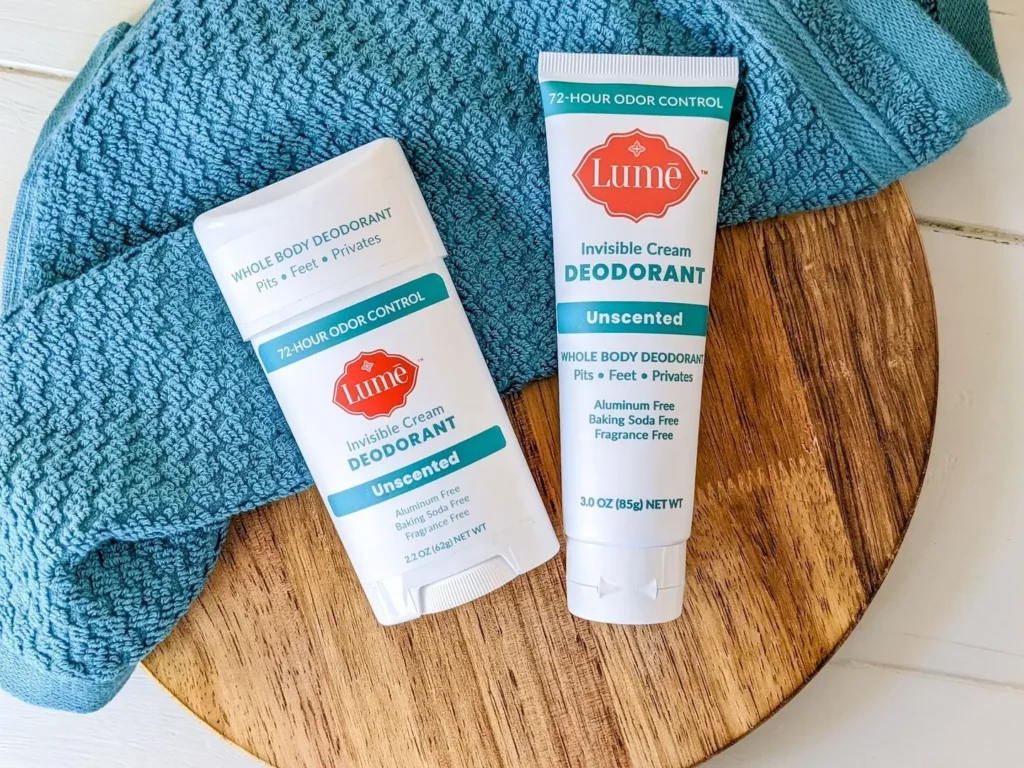 That's where Lume comes in. It can be used on all body parts, not just armpits. The water-based cream rubs on like a lotion leaving no scent at all.
The deodorant has been clinically tested to block 100% of body odor all day and control odor for up to 72 hours.
You can buy their deodorant individually online, at Target, or you can even sign up for a subscription to receive their products delivered to your door regularly.
Lume Deodorant Reviews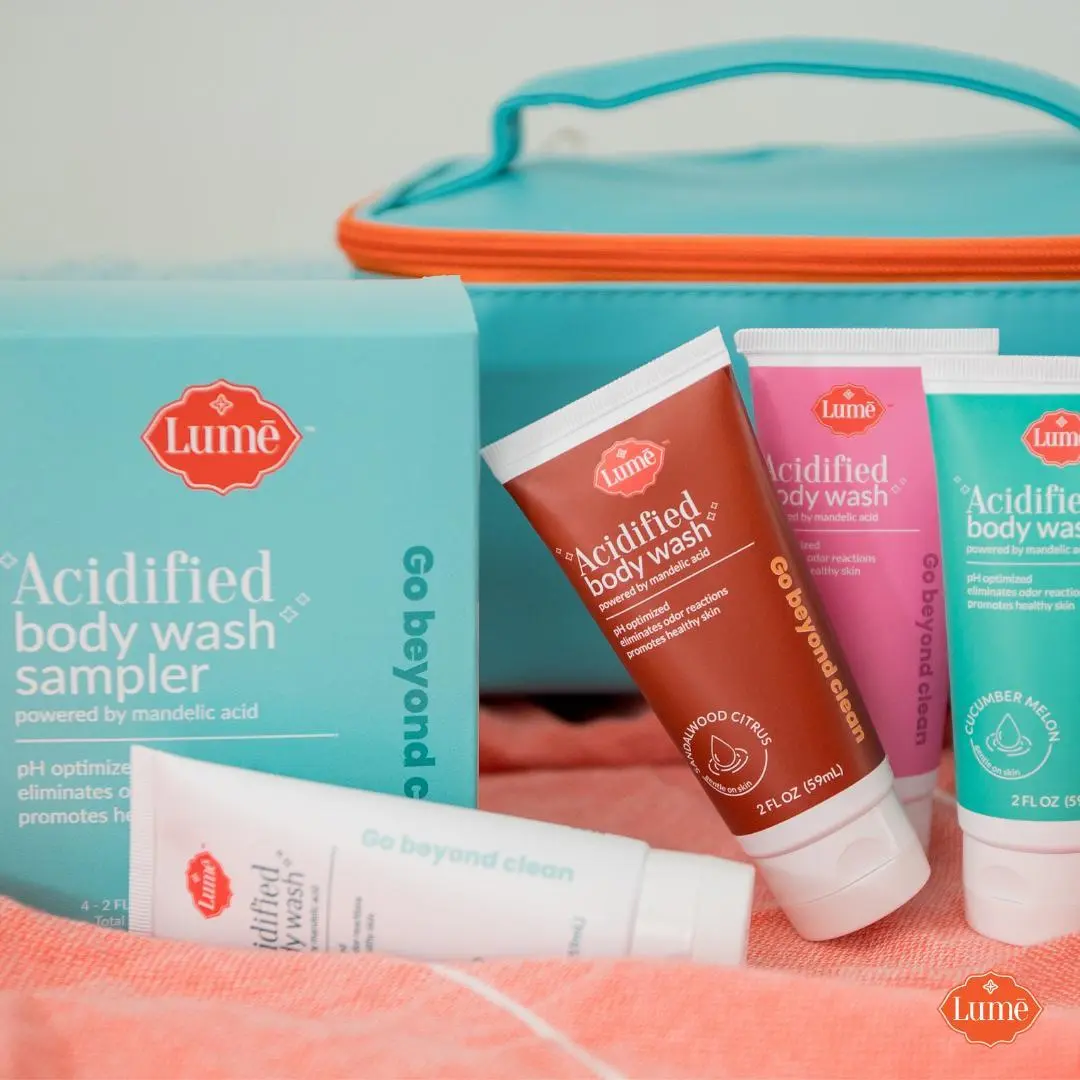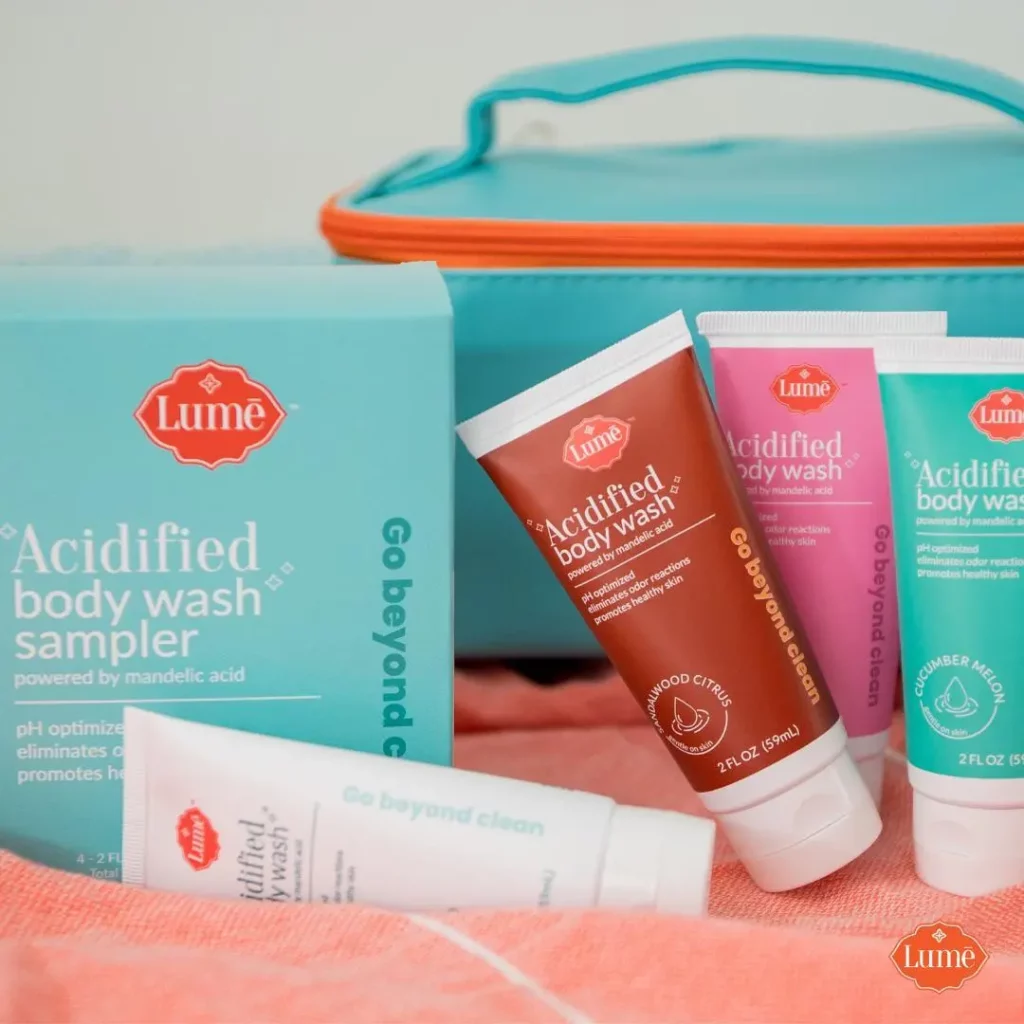 Overall: ★★★★★ 4.5 Stars
The shopping experience overall is great, and most customers love their Lume deodorant. If not, it's easy to make returns and their customer service is very helpful. Lume offers its deodorant in stick and tube form, and they also offer bundles to try other products that they have expanded on since the deodorant. 
Shipping: ★★★★★ 5 Stars
For domestic shipping within the U.S, customers get their package within 2- 8 business days. They also offer international shipping with the exception of the U.S. Virgin Islands, American Samoa, Guam, and the Northern Mariana Islands.
Selection: ★★★★★ 5 Stars
There is a good selection of various scents available in stick form, as well as tube form. They have also expanded in body washes, body butter, soaps, and wipes to help prevent odor with various products.
Value: ★★★★ 4 Stars
Products are a little pricey compared to other popular natural deodorant brands, but most customers among Lume deodorant reviews agree it's worth it.
Return Policy: ★★★★★ 5 Stars
Lume offers a great return policy in case their deodorant doesn't work out for you, offering a refund on orders within 60 days of purchase.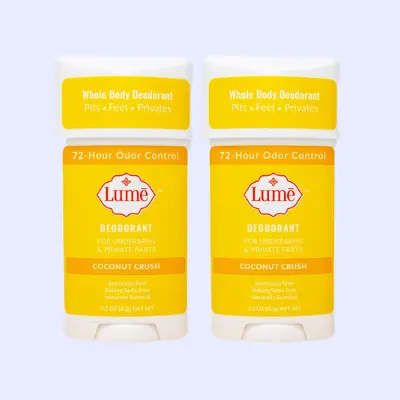 One of their most popular scents, this Coconut Crush deodorant from Lume is here to keep the summer vibes going.
Like all their deodorant products, this deodorant stick is water-based and free of aluminum, baking soda, and parabens.
---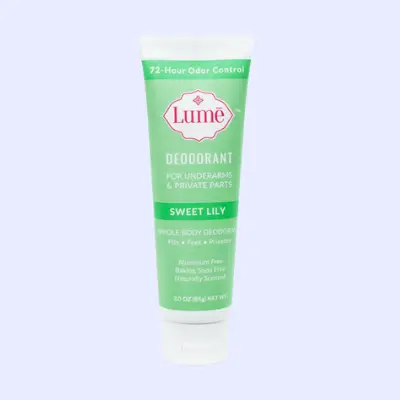 Lume's deodorant tubes are made with the same great formula of their sticks, but instead they have a cream consistency that rubs in like lotion. Perfect for on the go!
They are clinically proven to control odor for 72 hours and are also aluminum-free, baking soda-free, and paraben-free.
---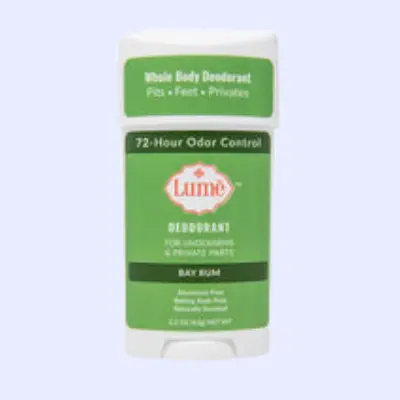 Lume makes it easy to buy all your favorites at once by offering Build Your Bundle.
It's exactly as the name suggests—you decide which deodorant sticks or tubes you'd like in your bundle and have them shipped to your door!
---
What Customers Are Saying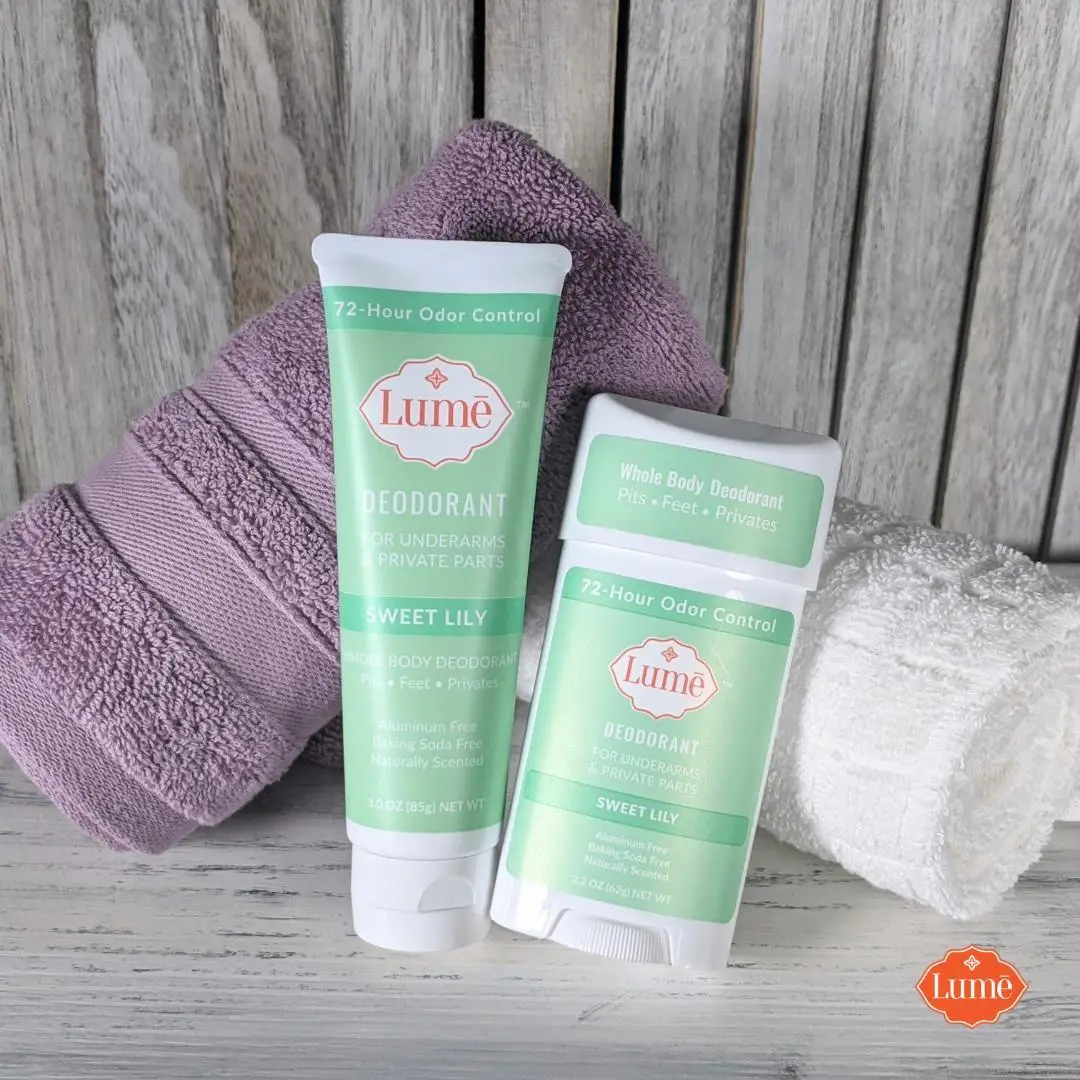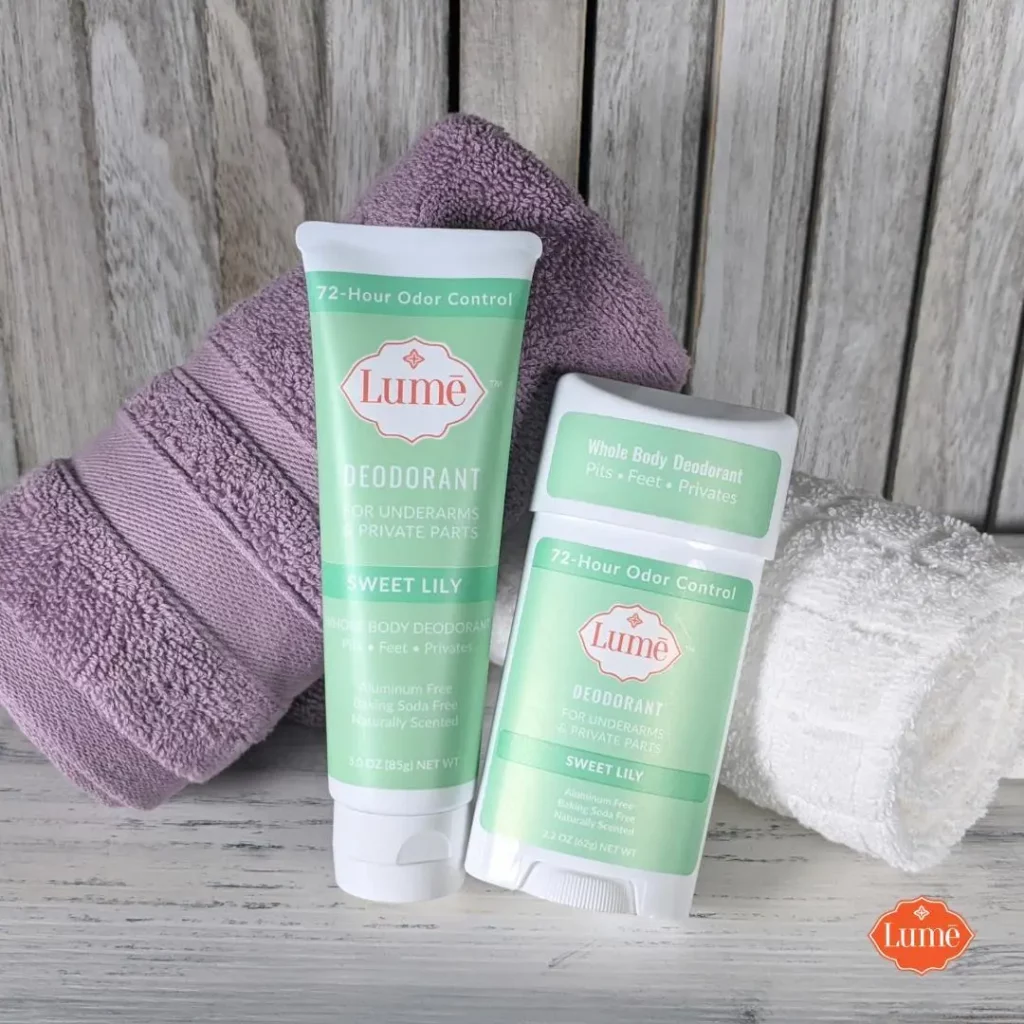 Based on thousands of Lume deodorant reviews from across the web, here are the main points of feedback from customers:
It helps stop odor
Good for sensitive skin
Doesn't stain
Can be used on any body part, not just armpits
Some customers report a strange smell from the product
Return Policy
According to their return policy, Lume doesn't accept exchanges, but they do offer full refunds within 60 days of purchase (minus shipping and handling costs). 
Final Verdict: Is it Worth Trying?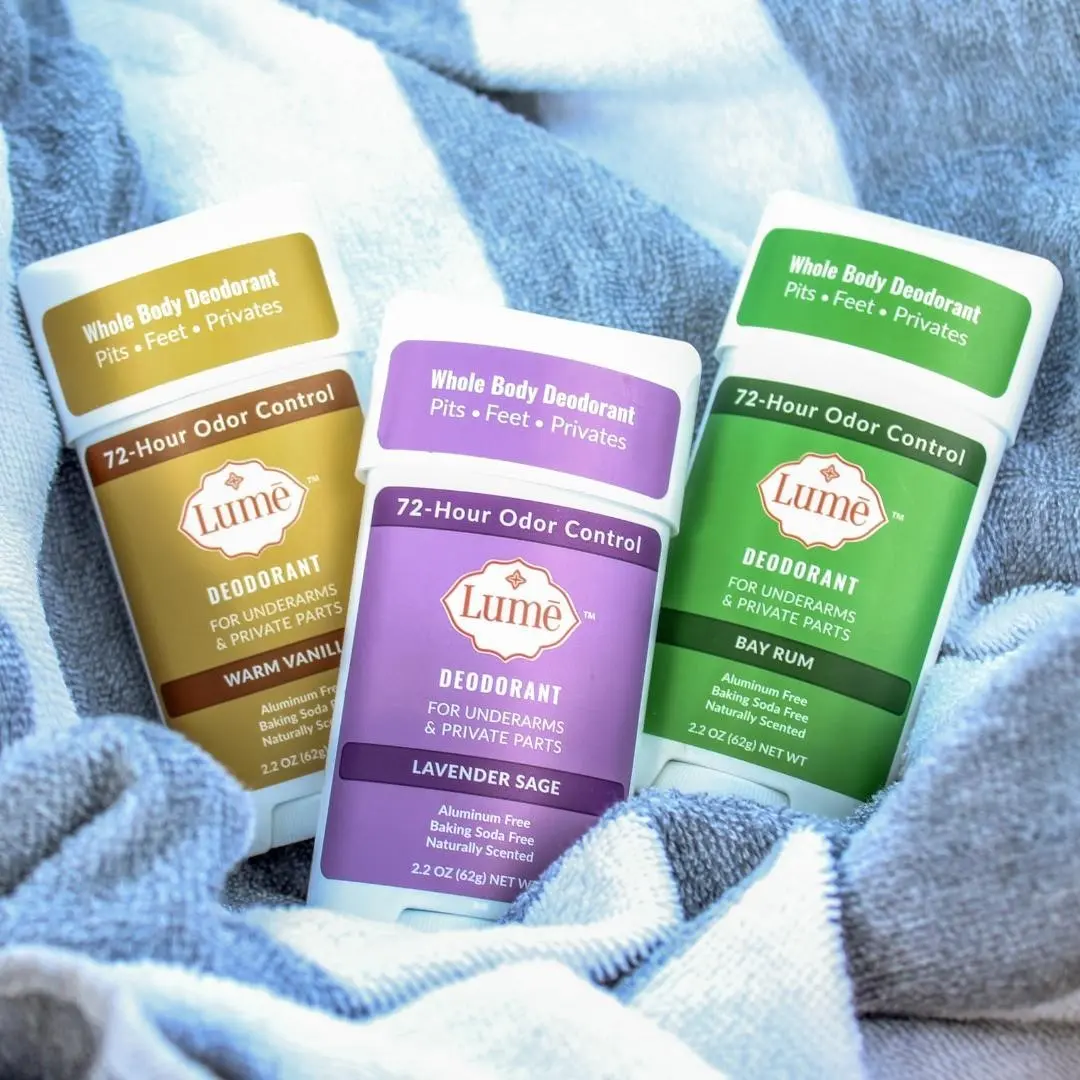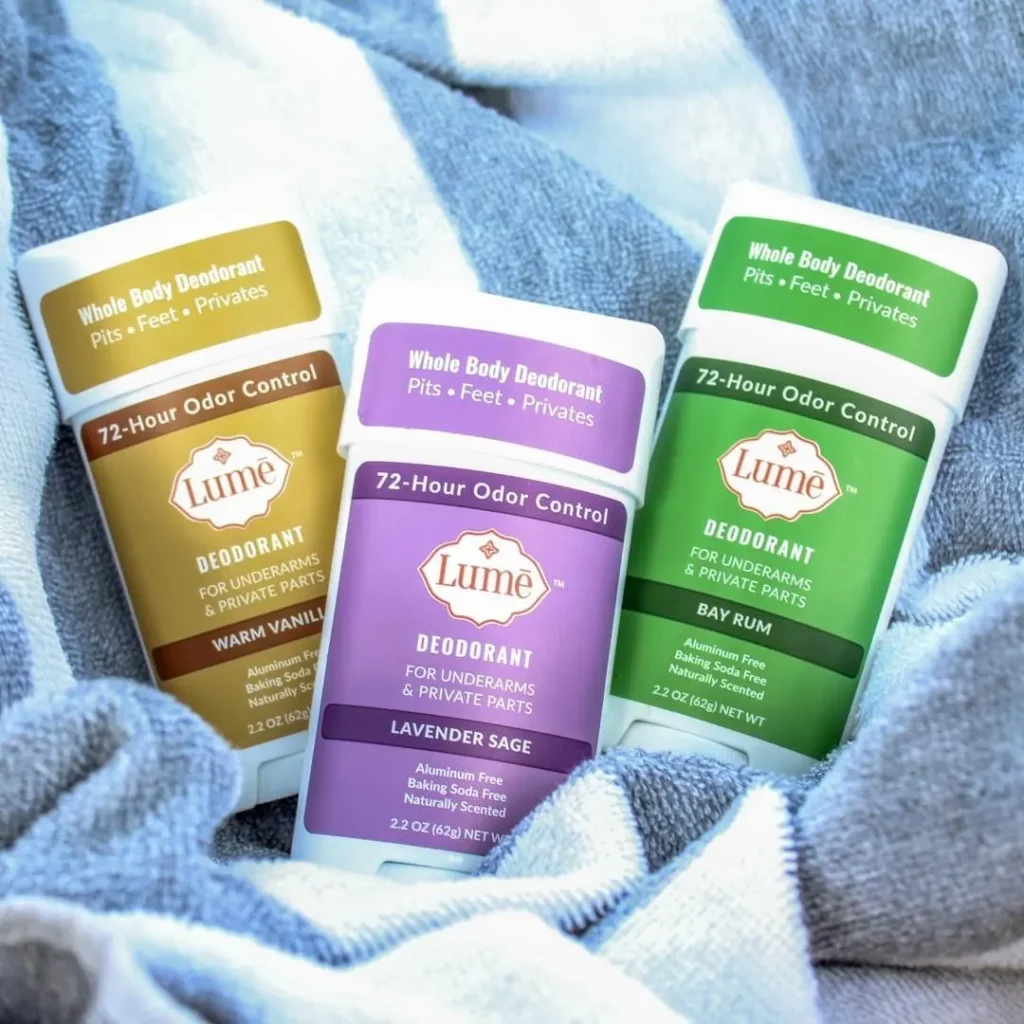 To sum up our Lume deodorant reviews, we say that they are definitely worth trying. There are many positive experiences from people who have tried the product, raving about its effectiveness to stop body odor without the use of aluminum.
Plus, their lenient return policy ensures you'll be able to get your money back in case it doesn't work out for you.
Lume Deodorant Alternatives
For those who are still skeptical about trying Lume, here are other brands that may suit your needs:
1.    Native (read our Native deodorant reviews, plus we also compared Lume vs. Native deodorants side-by-side).
2.     Schmidt's (read our Schmidt's deodorant review)