As an important staple in our daily hygiene routine, the deodorant you choose should be safe and healthy for your skin.
Unfortunately, most people's daily deodorant is rather harmful, using ingredients like aluminum that have been proven to be detrimental to your health.
Lately, people have been turning to clean deodorant that only uses natural and necessary ingredients to get the job done.
Native and Lume are two brands that have emerged as top players in the clean deodorant market. But with two brands that claim to offer the same thing, what exactly is the difference between the two? Find out in our Native vs Lume Deodorant review.
RELATED: 16 Best Aluminum-Free Deodorants to Keep You Fresh All Day
Native vs Lume Deodorant Overview
Native was launched in 2015 by founder Moiz Ali after he one day decided to check the ingredients label on his normal deodorant. As he researched more into aluminum and other usual deodorant ingredients, he made it a goal to develop cleaner formulas that work better and are better for your skin.
Native has been one of the pioneers in the clean deodorant field, and also commitment to the environment by reducing their plastic waste. Beyond their deodorants with many different scents available, Native also sells skin care, body care, hair care, sunscreen, and even toothpaste. Oh and did I forget to mention they have over 20 AMAZING SCENTS? Personally Native has been my deodorant of choice for the last 2 years.
Lume was founded by Shannon Klingman in 2017. She was doing her residency to become an OB/GYN when she witnessed countless women come in complaining about odor from their private parts and being written off with antibiotics. She then decided to research the best way to tackle the problem at its source.
Klingman believes that body odor has been used to undermine the self-esteem of people everywhere, so she created a special formula to best restore that confidence. Lume sells all kinds of deodorant along with body care and laundry products.
Native (My Fav)
Lume
-$13 per deodorant

-Plastic free packaging available

-Special formula for sensitive skin available

-Aluminum and paraben free

-More overall variety of products

–Over 20 Scents
-$15 per deodorant

-Whole body deodorant is safe for any external areas

-Deodorant available in solid and cream form

-Aluminum and paraben free

-Only available online
Deodorant vs Antiperspirant
Before we dive deeper into the difference between Native and Lume, it's important to note the difference between deodorant and antiperspirant first.
Antiperspirant is something that blocks or reduces sweat by plugging your sweat pores with things like aluminum compounds that have shown to be harmful to your health.
Deodorant helps to eliminate odor that comes from sweat by using ingredients that increase the acidity levels on your skin to prevent bacteria.
Both Native and Lume are deodorants, not antiperspirants.
Quality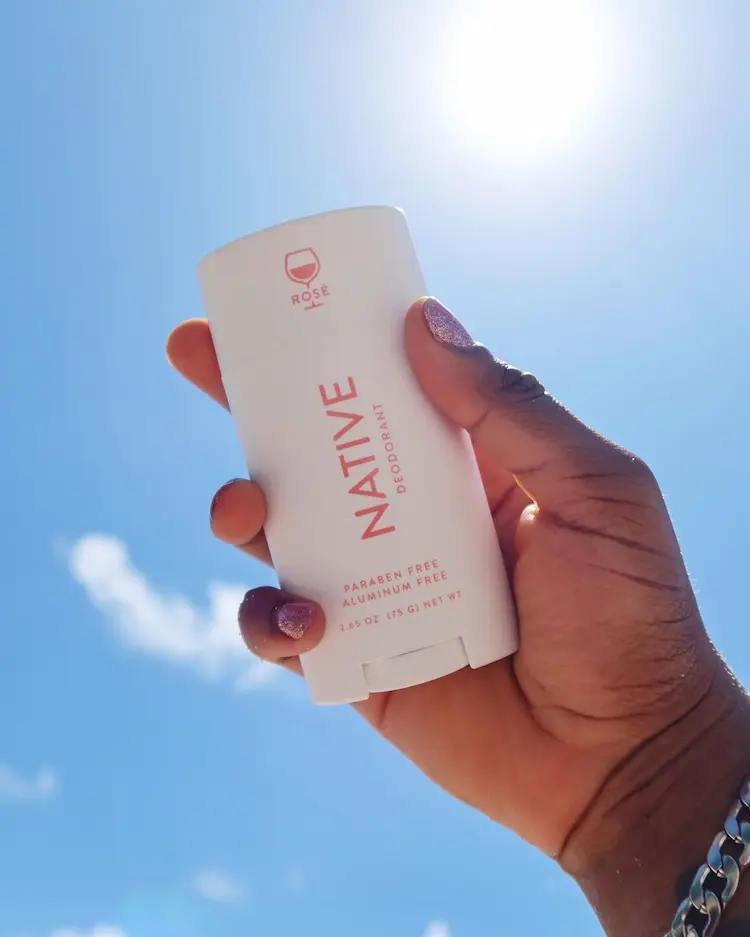 Many customers and reviewers have said that Native deodorant did a great job of preventing odor and absorbing sweat. It was long-lasting and many didn't feel the need to reapply throughout the day.
Another great thing is that customers enjoyed the scents and it actually helped in masking odor. Many scented deodorants often make odor smell worse or more noticeable when mixed with sweat, but that's not the case for Native.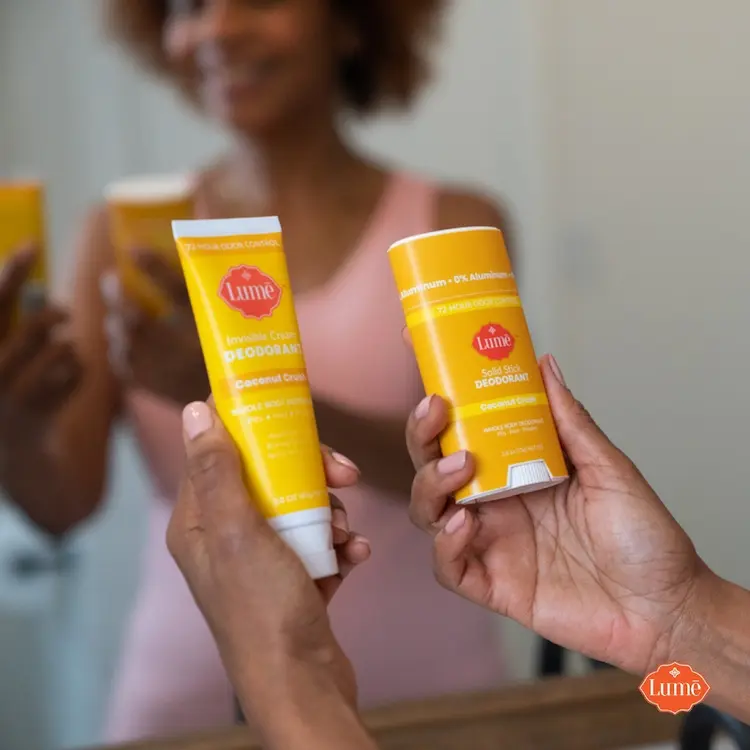 Lume has been recognized by multiple news outlets and comes highly reviewed by customers online. Lume's deodorant was able to mask even the strongest body odors throughout the day. Many customers have remarked that it works even better than extra strength prescription treatments for body odor.
The best part is that Lume's deodorant is not just for your armpits, it's a whole body deodorant that can be used in any place that you want to prevent body odor. Customers have said that it has worked really well for neutralizing smell and didn't sting or cause irritation.
However, there have been a couple of complaints about the added scents. Some say that the scents are pleasant and not overwhelming, while others say that some scents (particularly the jasmine rose) can be off-putting.
Ingredients
Here are some (not all) important ingredients in the Native and Lume deodorant formulas. Their use of natural and safe ingredients differentiates them from the usual deodorant and antiperspirant brands. Both Native and Lume are aluminum, paraben, sulfate, and cruelty-free.
Baking soda: neutralizes odor-causing bacteria
Shea butter: moisturizer and holds antioxidants
Tapioca starch: absorbs sweat
Caprylic/Capric Triglyceride: makes the formula smooth
Magnesium hydroxide: neutralize odor-causing bacteria
Cyclodextrin: releases scent to keep you smelling fresh
Mandelic acid: antibacterial properties
Tapioca starch: absorbs sweat
Caprylic/Capric Triglyceride: makes the formula smooth
Cocoa butter: moisturizer and soothing for the skin
Arrowroot powder: neutralizes odor, absorbs moisture
Caffeine: antioxidant and perfume
Pricing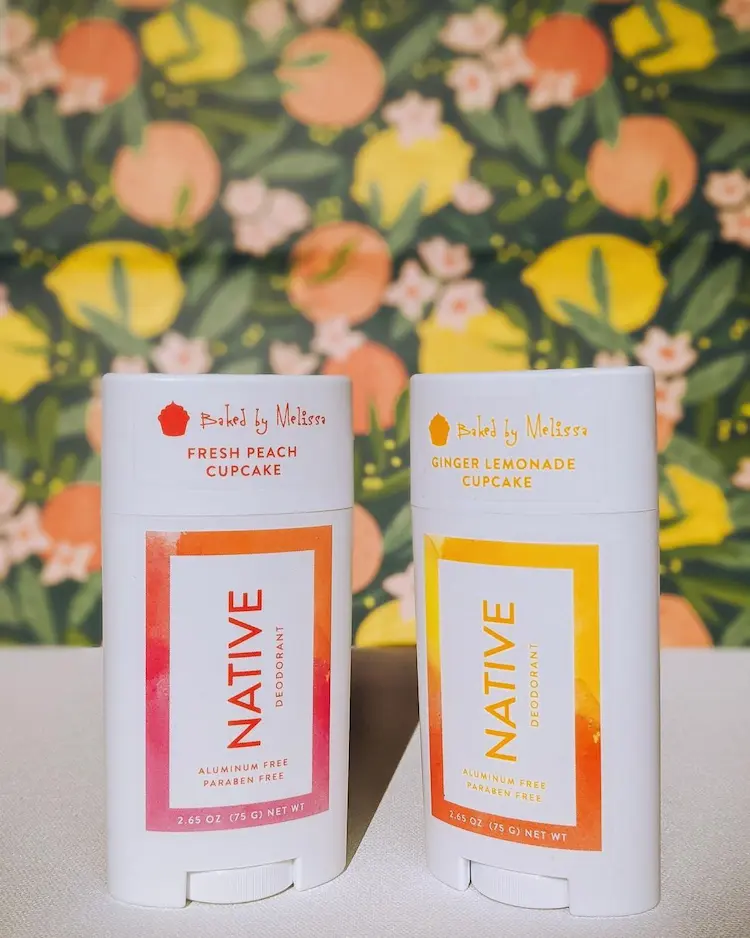 Native's 3 kinds of deodorant (regular, plastic-free, and sensitive) are all $13 and are available in 14 scents.
Considering other deodorant brands like Secret, Suave, and Dove typically price their products around $3-8, Native's deodorant is a little more expensive, but still affordable for the quality ingredients going in.
Both Native and Lume offer $1-$2 off your purchase when you subscribe instead of a one time purchase.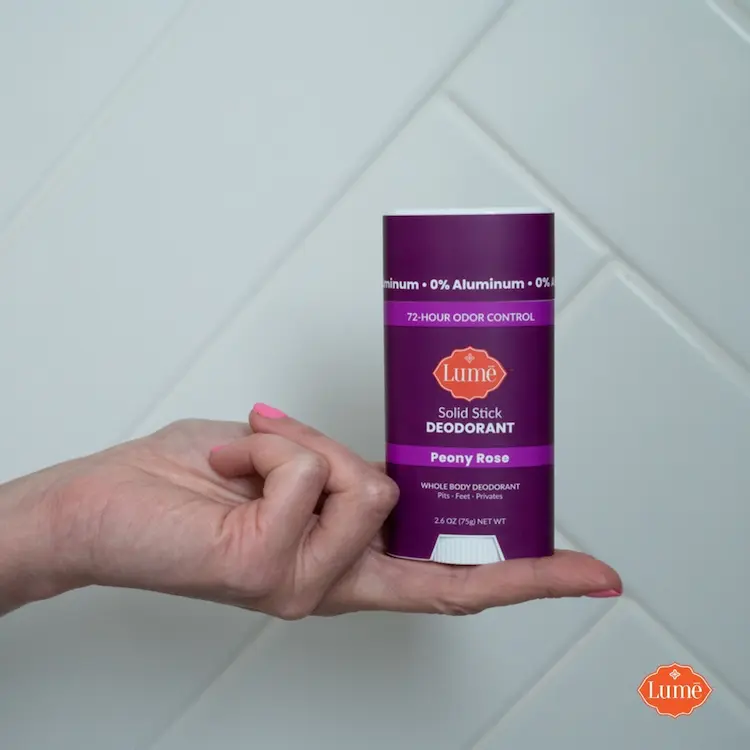 Lume's solid and cream deodorant sticks are both $14.99 and are available in 7 scents. The cream deodorant tube is $19.99.
Lume has many bundles available that help you save $5-$10 on your purchase instead of buying products individually. For example, you can mix and match different solid and cream products to buy as a bundle for a discounted price. The 3-stick bundle puts each product at around $12.
Shipping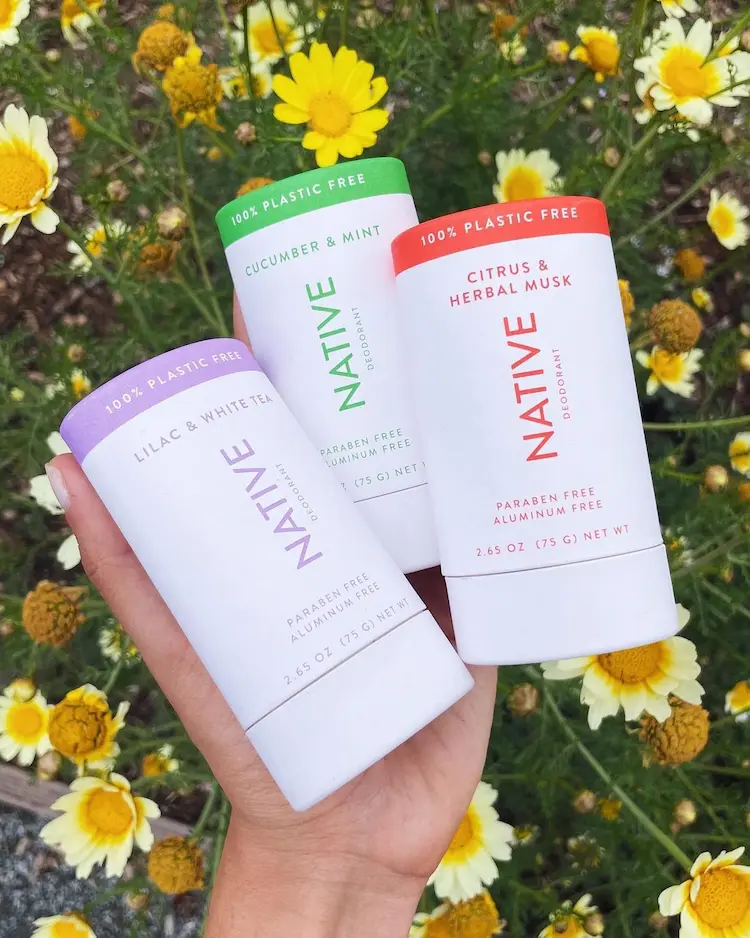 Standard shipping (3-7 business days) is free for orders over $10 and is $5 for orders under $10. International shipping is free for orders over $30 and $10 for orders under $30.
Native is also available through retailers like Amazon and Target where shipping prices and times may differ.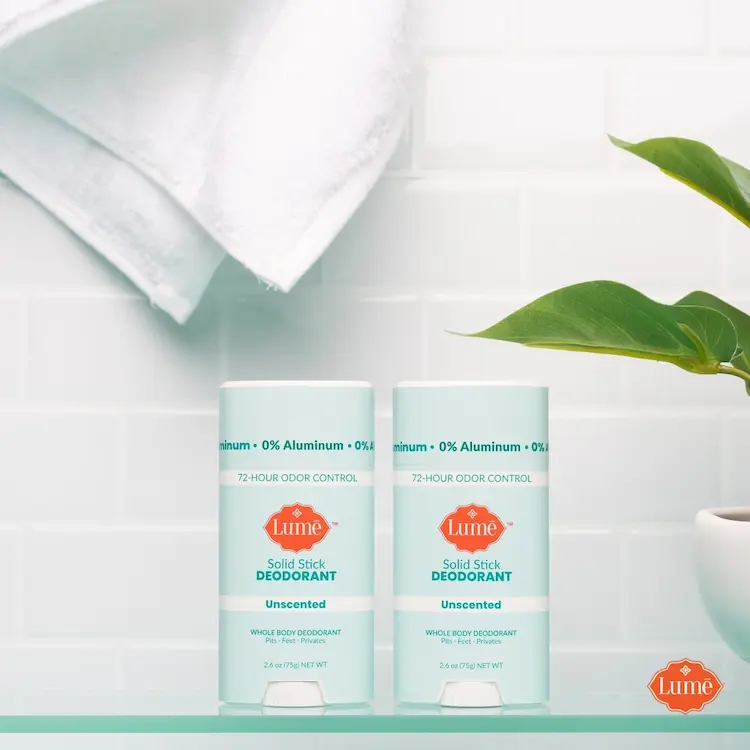 Standard US shipping (up to 7 business days) is free for orders over $25. International shipping is very limited.
Lume's Amazon storefront is a common way for customers to purchase Lume products.
What Others Are Saying
If you still don't know whether you want to go with Native or Lume, check out these points from customers about shopping and using products from Native and Lume.
Native is more affordable
Lume deodorant can be used on the whole body
Native uses baking soda, Lume is baking soda free
Native has a plastic-free packaging option
Both work very well at preventing body odor and last all day
Native has more scents available, some of Lume's scents are overwhelming for some
In Conclusion
All in all, both Native and Lume are great alternatives for a clean and natural deodorant. Neither uses harmful ingredients like aluminum or parabens, so both are very safe. They are long-lasting and a powerful odor masker.
Choosing between Native and Lume really falls upon what exactly you are looking for in a deodorant.
Native is great if you are looking to be more eco-friendly with their plastic-free option, want to try their special sensitive formula, or want the slightly cheaper option.
Lume is great if you want a versatile, whole-body deodorant or want to try their cream formulas.
Either way, you won't go wrong picking between Native or Lume. If you want to dive deeper, check out our Native deodorant review or our Lume deodorant review!