Are you obsessed with Aritzia and their chic, simple, and minimalist designs? Here are 15 stores like Aritzia where you can shop the same styles.
It's no secret that Aritiza is known for their chic closet staples and fashion-forward styles. But, they aren't the only ones who know how to blend today's trends with timeless designs.
Shopping at Aritzia is a great choice for any fashion aficionado, and you can get similar looks from these stores below.
Happy shopping!
RELATED: 15 Stores Like Madewell to Upgrade Your Closet
Stores Like Aritzia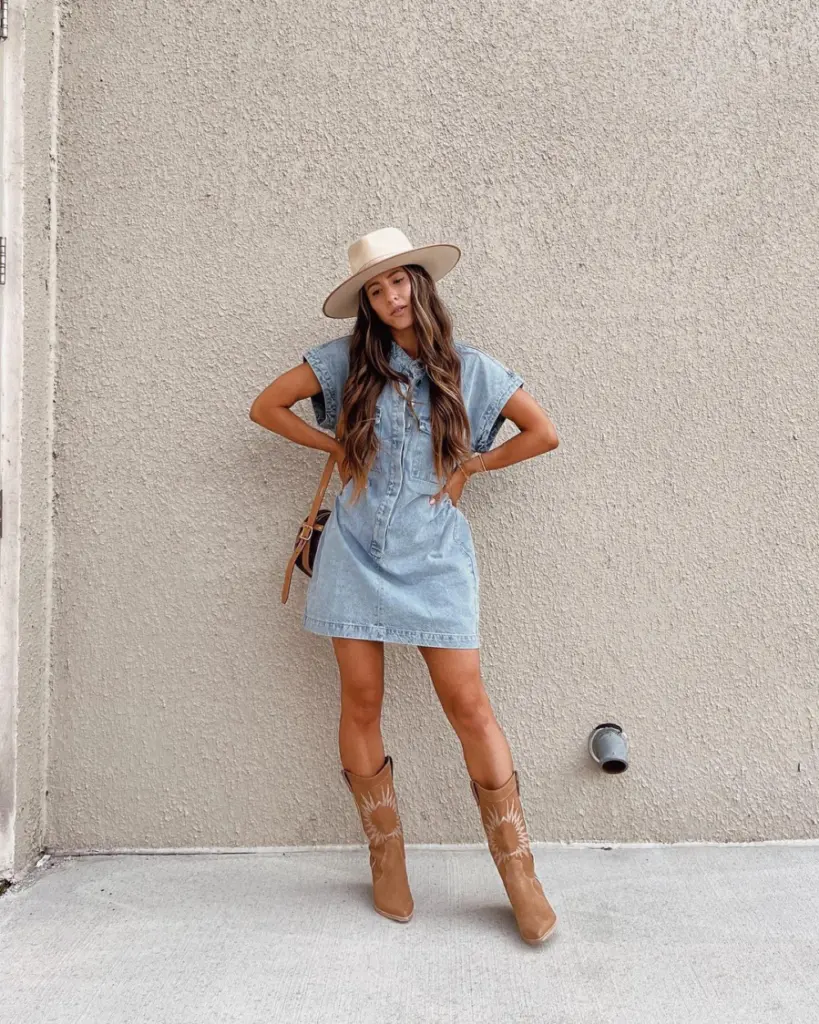 Average price range: $10 – $388
Size range: 2XS – 3XL
Lulus is a retailer with a wide variety of options. Though they have many tops, bottoms, swimsuits, shoes, and more to choose from, their endless array of dresses definitely takes the cake. They have dresses for any occasion, style, or color. 
Lulus comes in at a similar price point to Aritzia, but the overall style of the brand is more playful, feminine, and bright.
---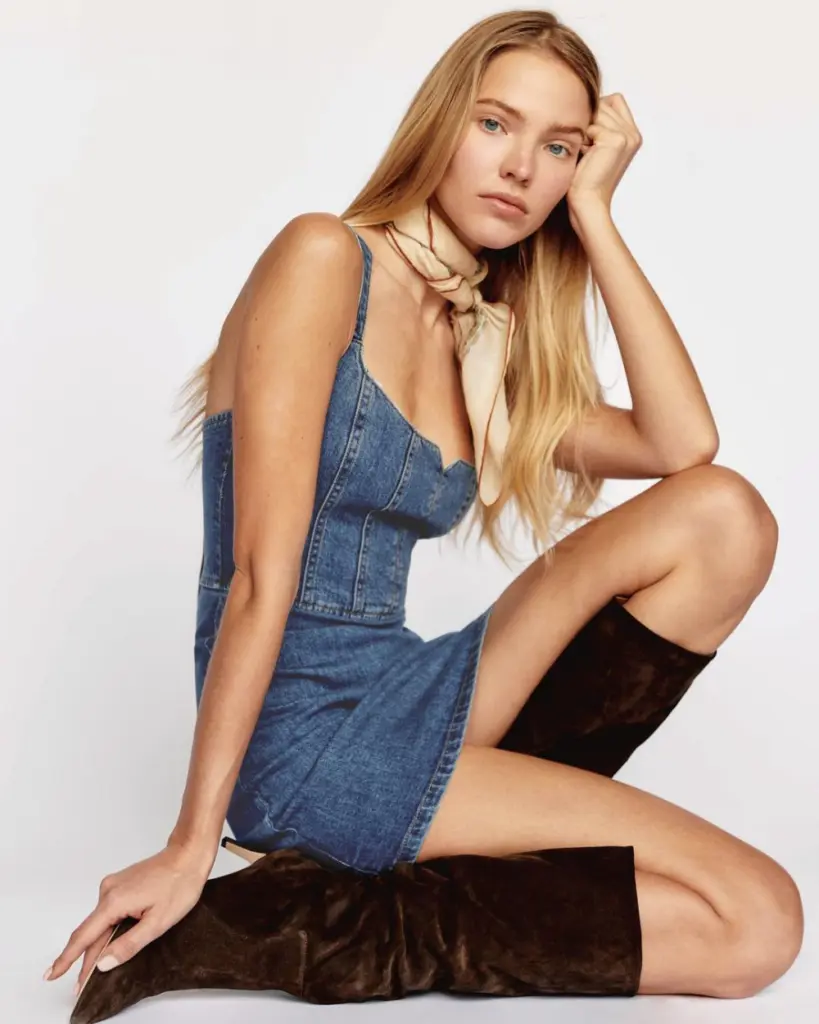 Average pricing: $40–$200
Size range: XS – 3XL
Reformation is known for being one of the best brands for sustainability. That being said, the items are a bit pricier, so invest in your pieces carefully.
Reformation has a ton of items from casual basics to formal dresses to comfy sweaters. In terms of style, there are plenty of options that are similar to Aritzia but the brand leans more toward the feminine and sophisticated side. 
---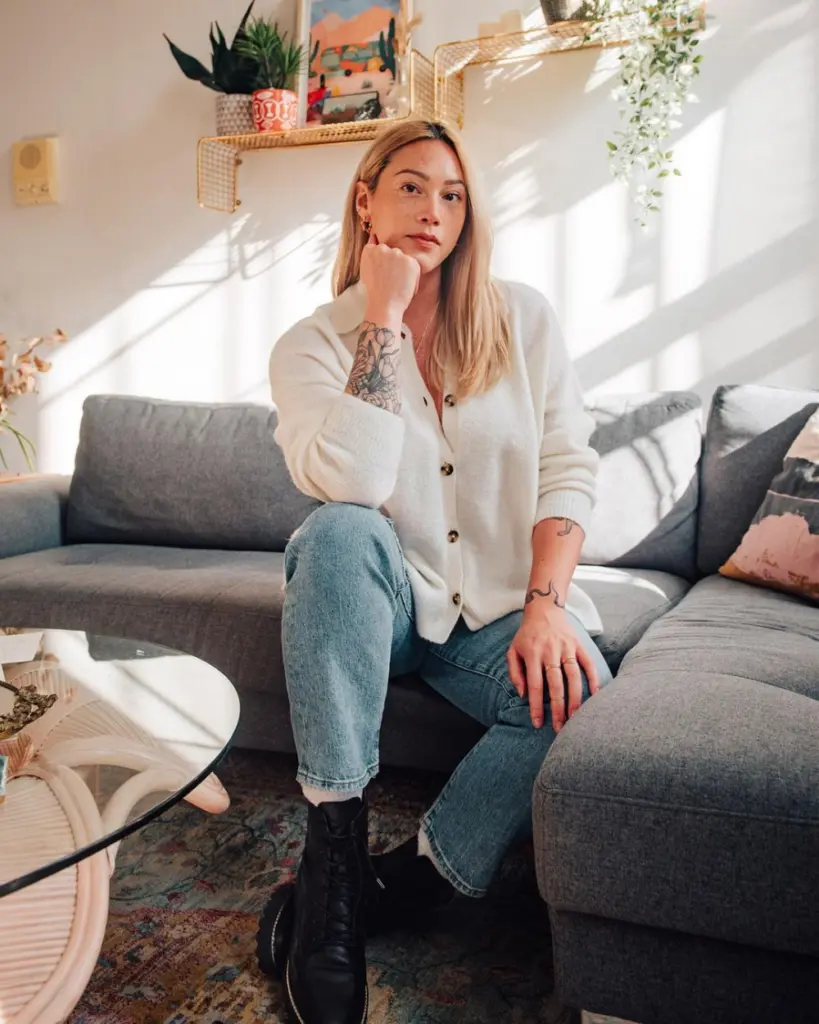 Average pricing: $30–$100
Size range: 2XS – 2XL
Madewell is popular for their denim, but there are also many clothing options if you love Aritzia. The prices are largely the same, and the palette is made of similarly toned down and muted colors, creating that simple look. 
Madewell also has a lot more casual options that are perfect for the summer.
---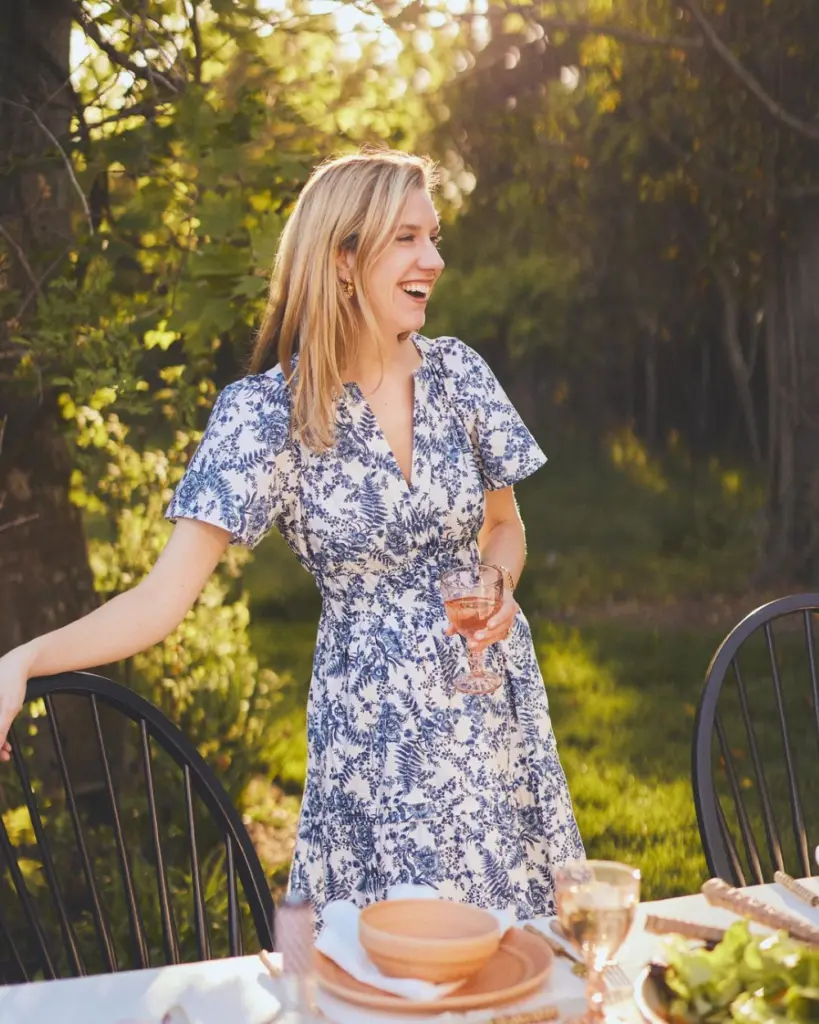 Average price range: $12 – $1700
Size range: 2XS – 2XL
Though Anthropologie is known to be more of a bohemian brand with looser fits and interesting patterns, there are still many great items if you are looking to elevate your minimalist style with a couple of fun statement pieces.
---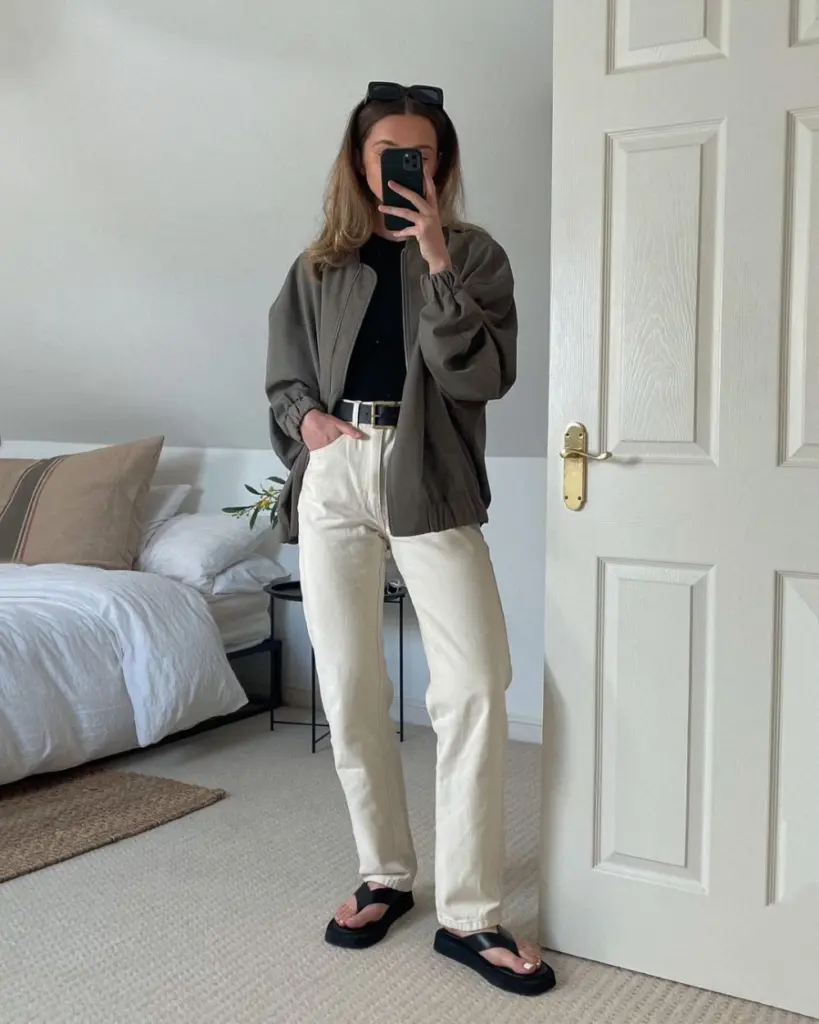 Average price range: $7 – $100
Size range: 2XS – 5XL
If the price is what's stopping you from shopping at Aritzia or any of these brands, then try Cotton On.
The significantly lower price range is great if you want to achieve that chic and simple look on a budget. Especially for basics, you can find a lot of similar tops for much cheaper at Cotton On.  There are also more options for other styles and younger customers. 
---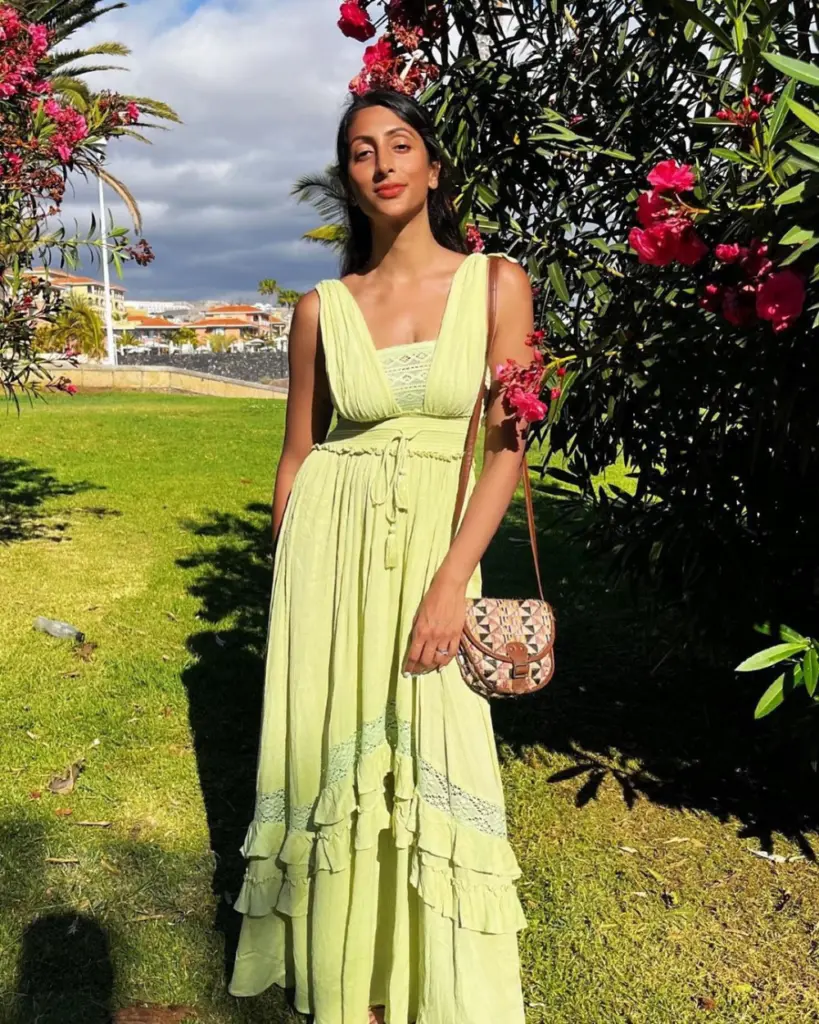 Average price range: $12 – $1700
Size range: 2XS – 2XL
Like Anthropologie, Free People is more bohemian, but it still achieves that simple, relaxed, and muted look like Aritzia. 
On the slightly higher end of Aritzia's price range, Free People offers an extensive variety of blouses, tees, dresses, rompers, pants, skirts, and more that can work as a part of a casual outfit or something more formal and dressy.
---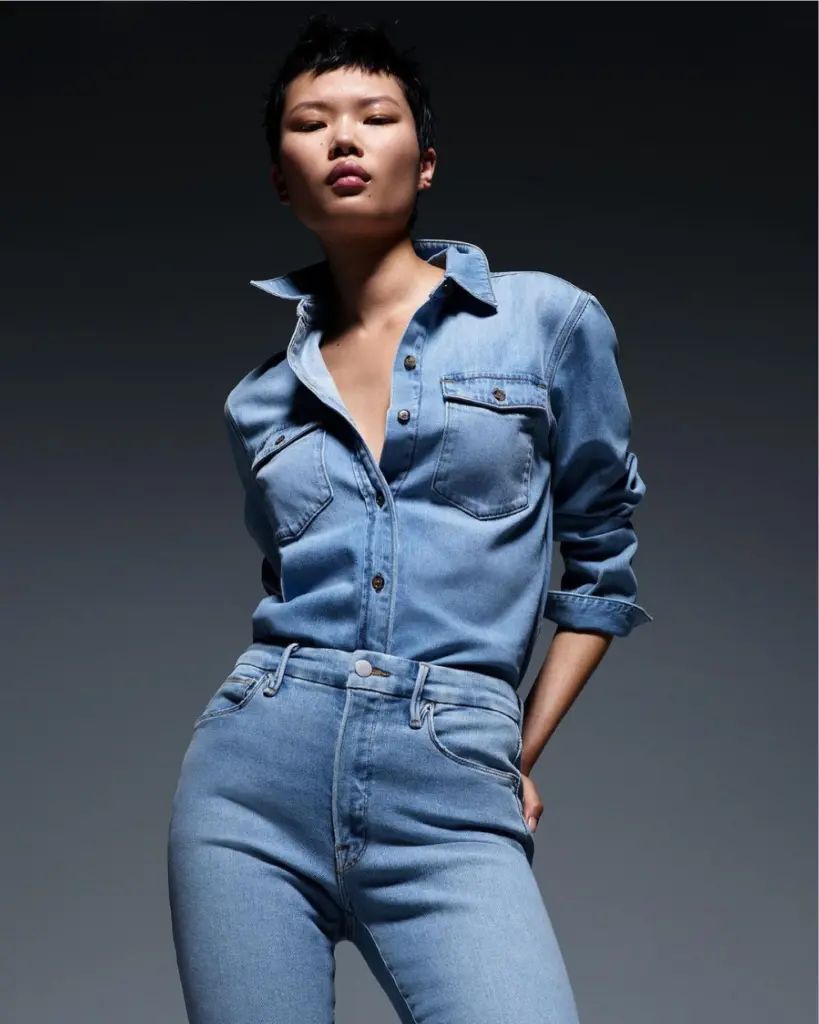 Average price range: $7 – $170
Size range: 2XS – 2XL
Zara is another option if you are looking for a brand that has items like Aritzia but at a slightly more affordable price.
Zara has a very similar style to Aritzia that is clean and professional, but still very trendy. People often shop here for a business casual wardrobe. This fast-fashion giant is known for offering luxury-looking items for a fraction of the price. 
---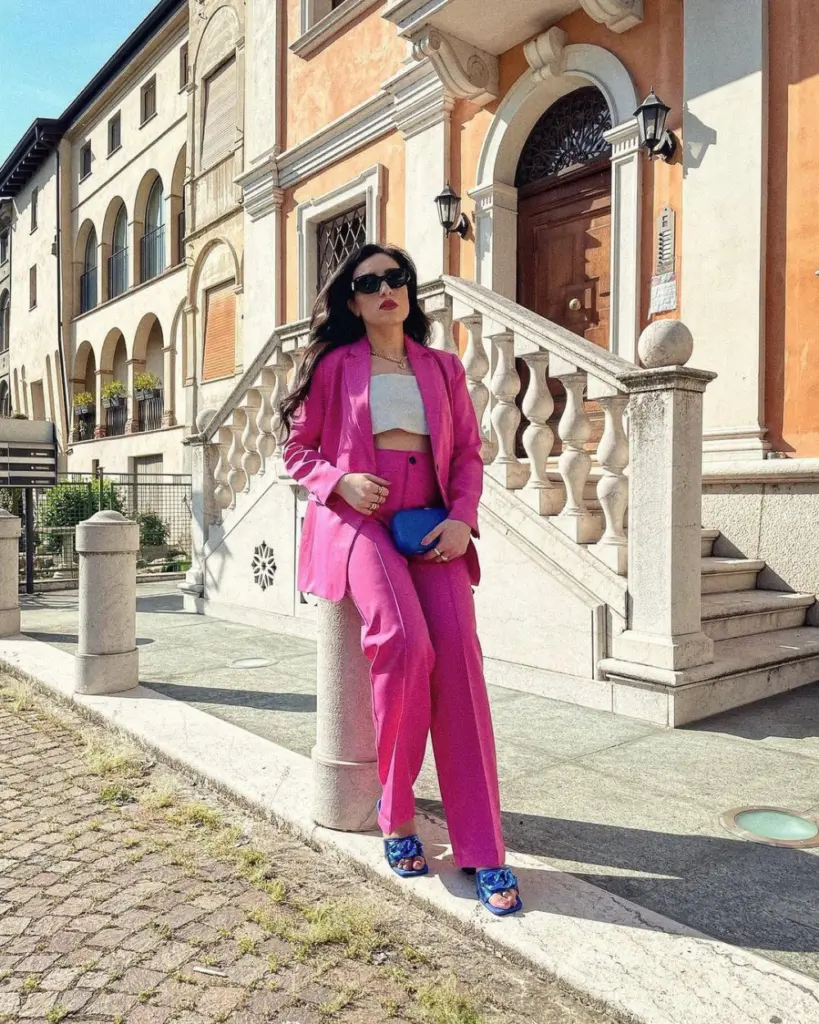 Average price range: $5 – $140
Size range: XS – XL
Commense is great if you are looking for a bolder and edgier look. The styles this brand offers are designed to make the wearer feel confident and sexy while still achieving a chic and polished look.
Commense is also a very affordable alternative to Aritzia.
---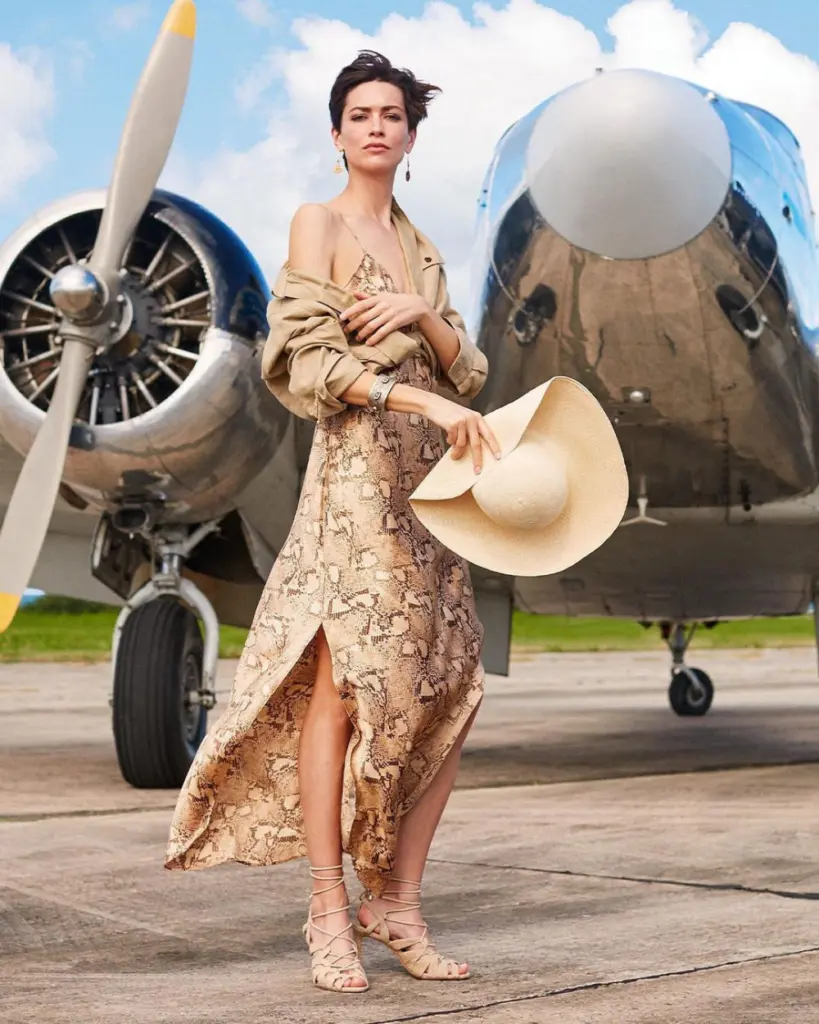 Average pricing: $20–$100
Size range: 2XS – 2XL
Banana Republic puts an outdoorsy and adventurous twist on Aritzia's minimalistic catalog. Their items are definitely fit for a desert getaway or tropical vacation. 
The high-quality products put Banana Republic on the higher end of pricing, but still comparable to Aritzia.
---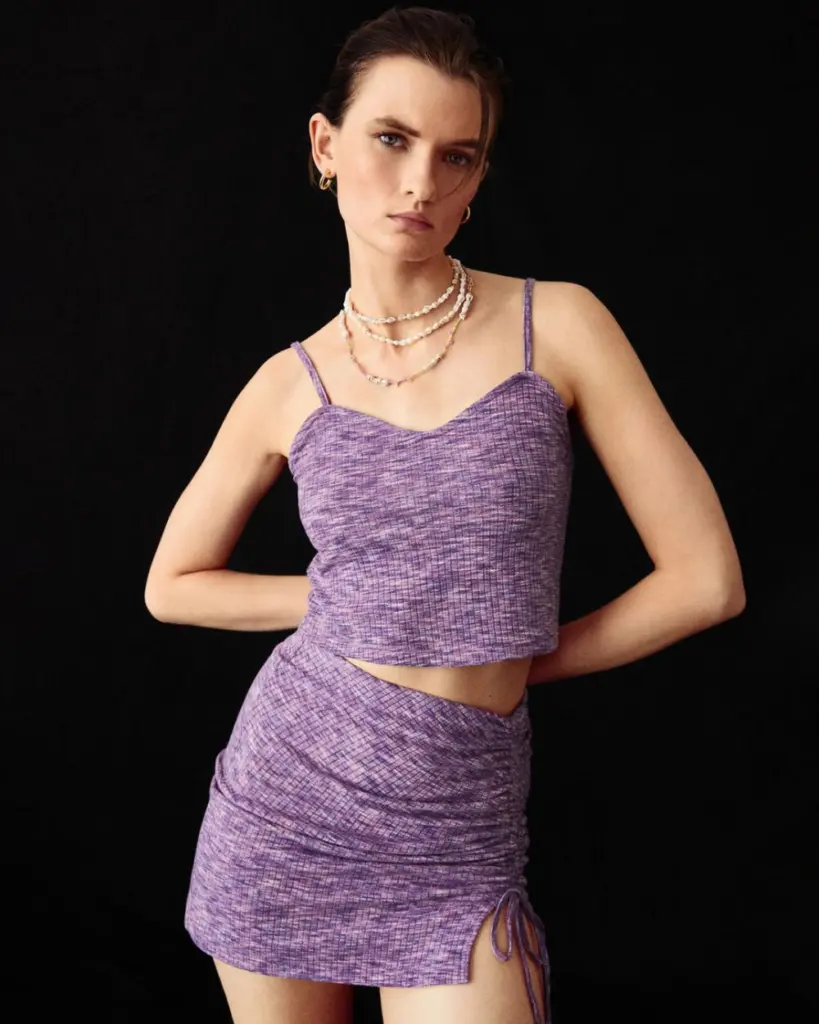 Average price range: $19 – $400
Size range: 2XS – 4XL
Mango is great to shop for minimalistic yet trendy and playful clothing items, all at a reasonable price. They offer a variety of high-quality items with some wardrobe essentials and some bold statement pieces. 
With Mango, you can achieve many different styles from business casual to fun and flirty. Here you can find an outfit for any occasion.
---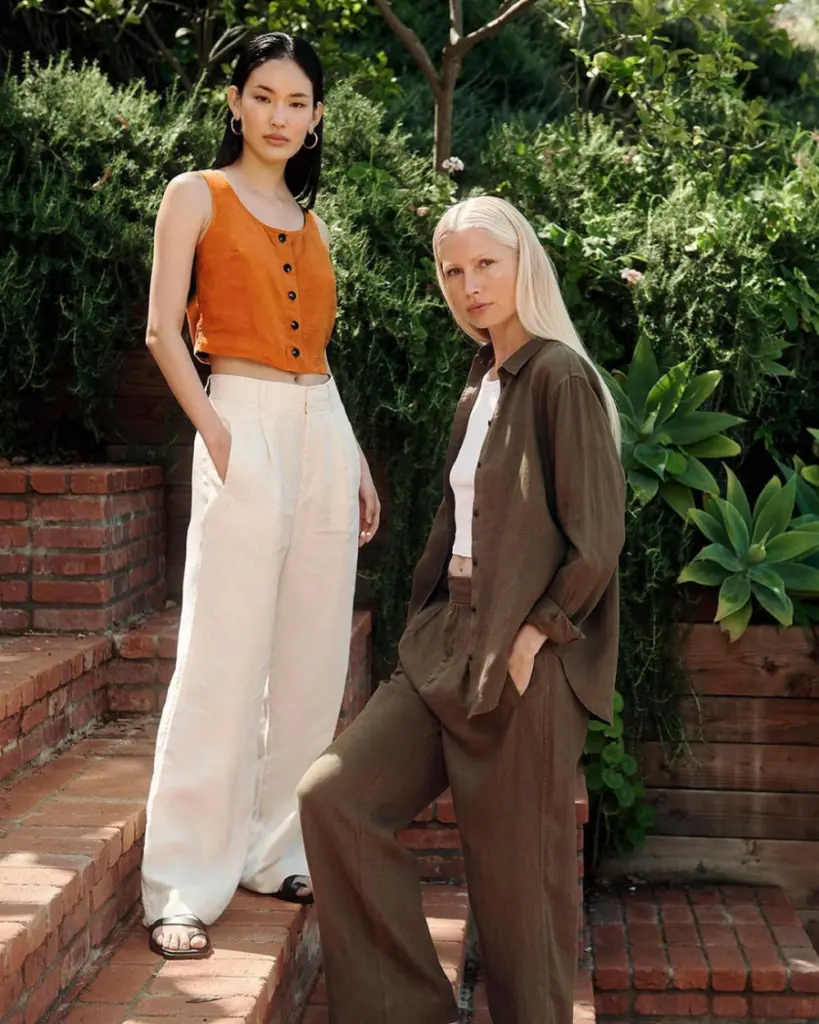 Average price range: $30 – $250
Size range: 2XS – 4XL
Everlane sells modern essentials that create the same polished and chic look as Aritzia. At a similar price point, the designs are simple and made to last. Everlane's items are very versatile and can be worn plain as a casual outfit or incorporated into a more professional look. 
Everlane is very transparent about their environmental initiatives. They prioritize the sustainability of their products by using organic materials, pledging against new plastic, being aware of their carbon footprint, and more. 
---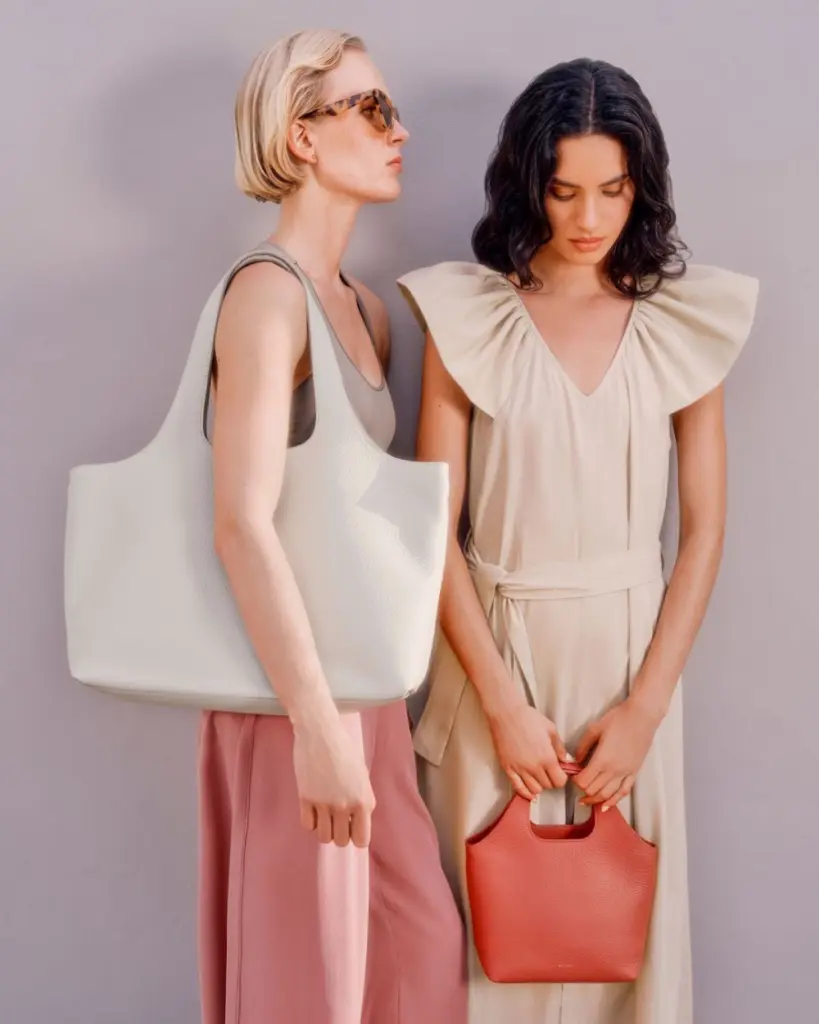 Average pricing: $45-$300
Size range: XS – XL
Cuyana is great if you are shopping for quality essentials for your wardrobe. This company offers great staple dresses, tops, and bottoms that work best as jumping-off points for you to style your outfit.
Because a large focus of the brand is sustainability, the price is higher than Aritzia, but the items are well worth the cost for their durability and functionality. 
Other than clothing, Cuyana sells bags, accessories, shoes, and leather products.
---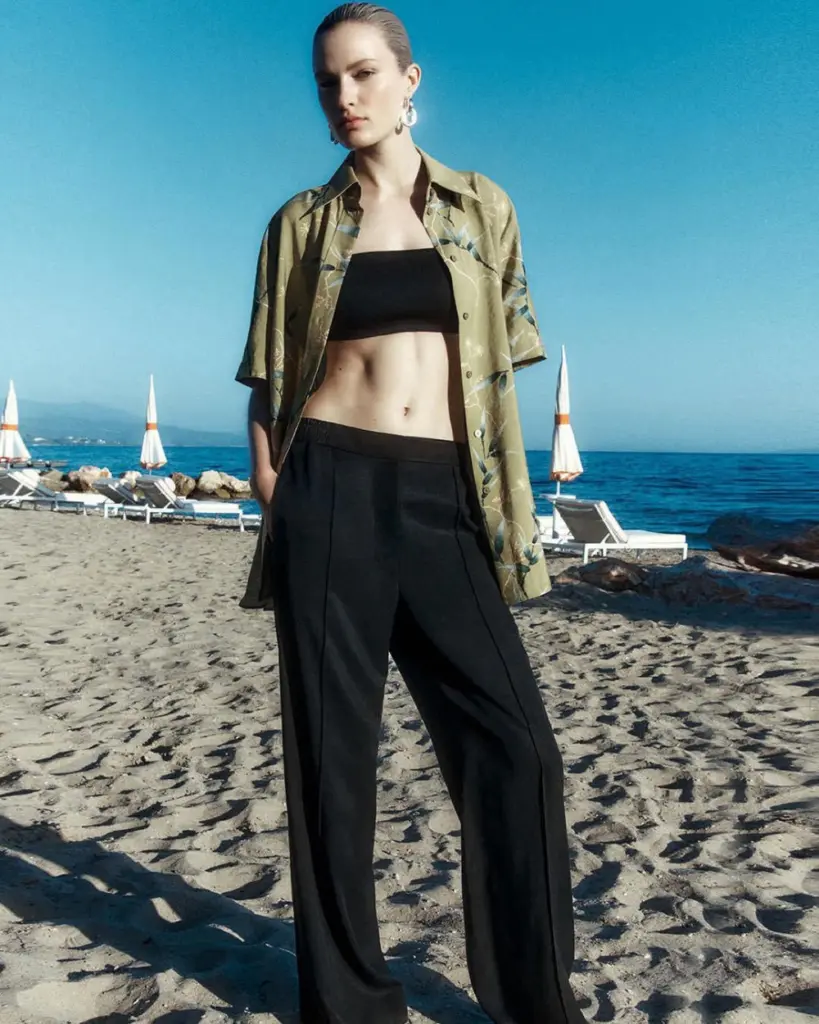 Average pricing: $11 – $890
Size range: 2XS – XL
COS is a brand very similar to Aritzia in the style of clothing, price, and sustainability efforts.
This environmentally-conscious company offers tops, bottoms, dresses, and outerwear that have that casual yet stylish and sophisticated look. The dresses and tops in particular are minimalist, like Aritzia, but are made from very unique and edgy designs. 
---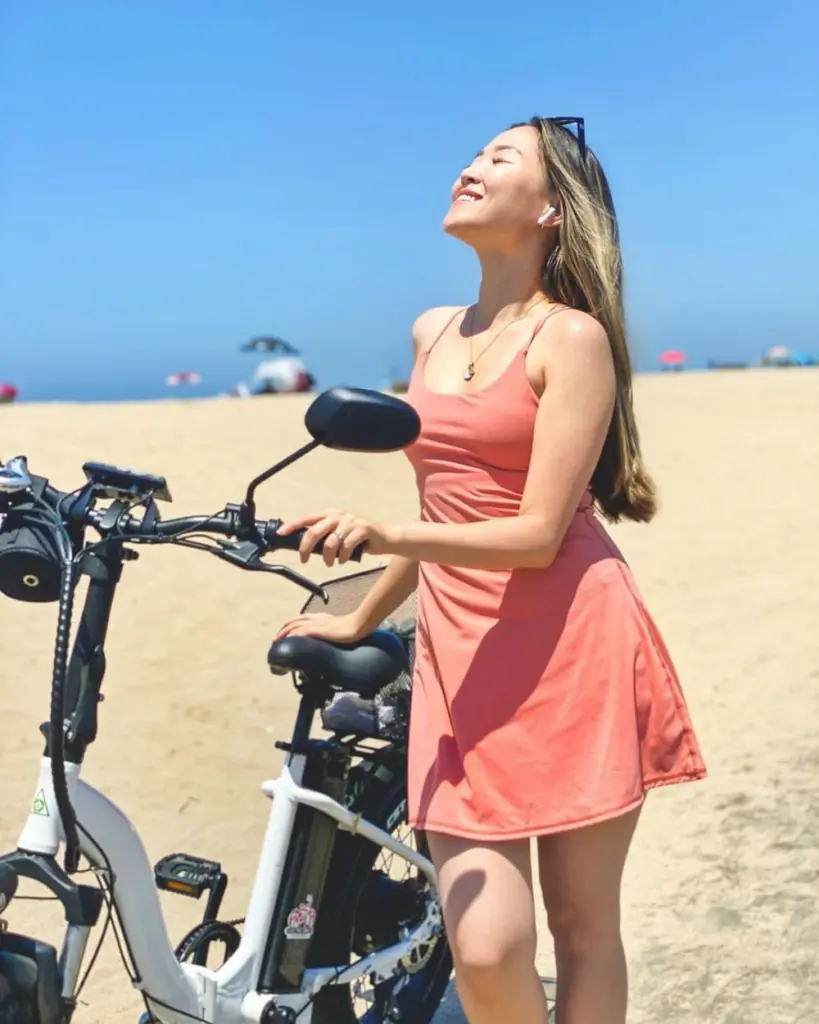 Average pricing: $9 – $65
Size range: XS – XL
If you love Aritzia's collection of activewear, try Halara. You can find all sorts of quality dresses, skirts, tops, leggings, and more for a decent price.
Just like Aritzia, Halara's activewear has a very simple look, but still keeps you looking stylish and put together for your workout. 
---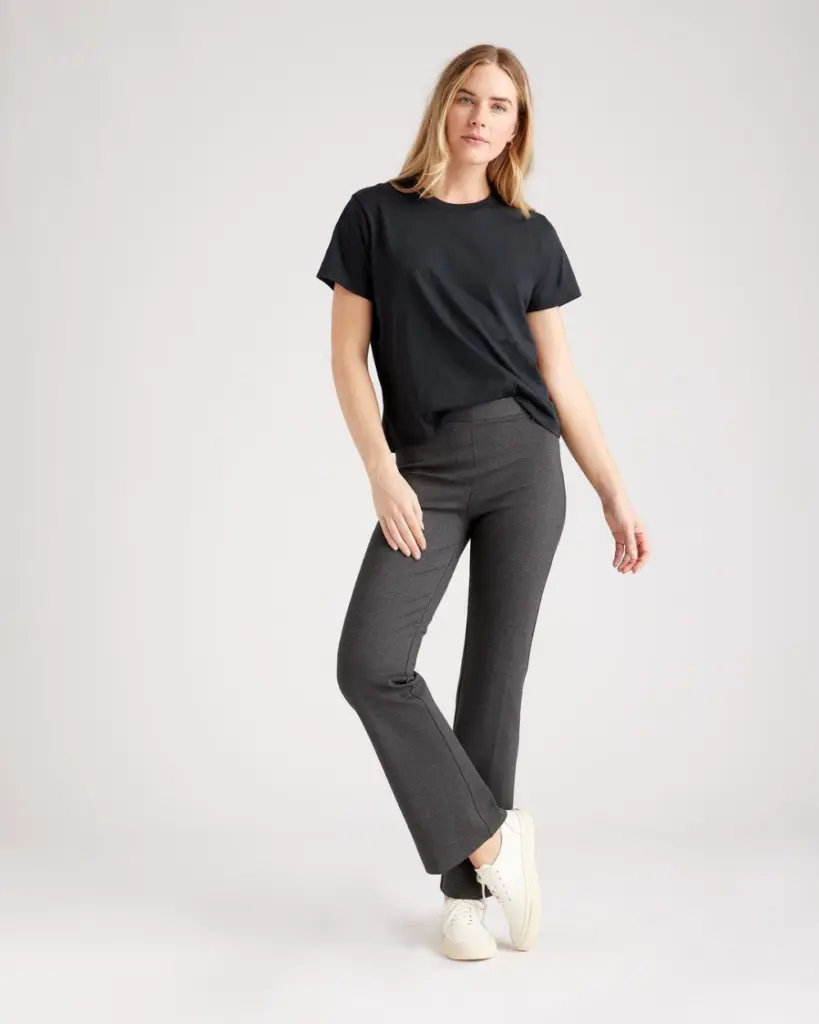 Average pricing: $10 – $749
Size range: XS – XL
Quince is known for its quality linen, silk, and cashmere clothing items. The company's focus is on offering high-quality and sustainable products that don't break the bank. They sell all kinds of blouses, dresses, skirts, outwear, scarves, and more.
With Quince, you can achieve the same clean and effortless look as Aritzia. There are a lot of similar items between the two brands, but Quince comes in at a lower price point.
In Conclusion
All in all, there are plenty of stores like Aritzia for those chic, trendy basics that can build any outfit.
From high-quality, sustainable brands like Everlane, to trendy, dress-oriented sites like Lulus, you're sure to find the next brand that speaks to you on this list.
UP NEXT: 16 Stores Like Anthropologie for the Perfect Boho Flair