We all love Everlane for high-quality clothes that are also sustainable. But are there any stores like Everlane to help expand our wardrobe with the same type of items?
There are actually quite a few similar brands that make for excellent alternatives – Continue reading for 20 of the best brands like Everlane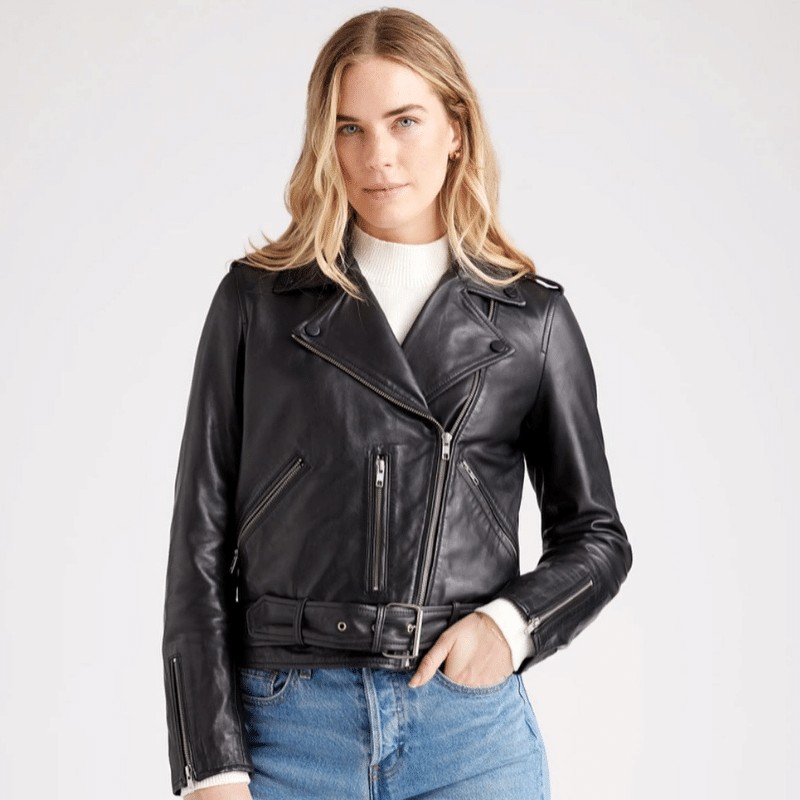 Average Price: $30-$50
Popular Sections: Dresses, Home, Sweatshirts
Size Range: XS-XL
Quince wants to remake your wardrobe (and your home). Not only do they want to make it better, they also want to help you save money and help save the planet! They use ethical factories, sustainably produced materials, and quality items that won't need to be thrown out anytime soon (read more about their practices).
If you're on a budget, but still want quality clothing made of great materials, this brand is perfect. They also have 1-year free returns in case you change your mind!
---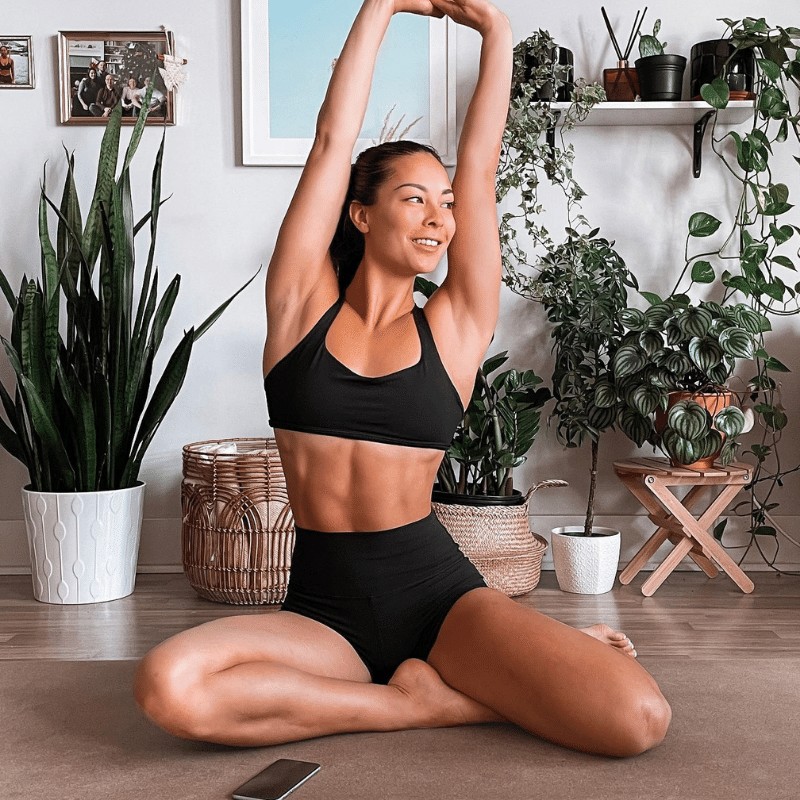 Average Price: $60-$100
Popular Sections: Bestsellers, Weddings, Dresses, Swimwear
Size Range: XS-XL
If you're looking for activewear, Lululemon is a great brand like Everlane. Their products are high-quality and last forever!
They also have programs that boost diversity, highlight inclusivity, and strengthen mental health. As far as their sustainability goes, Lululemon has a heavy emphasis on renewable energy and limiting their waste. They are aiming to make cutting edge fashion and a difference.
---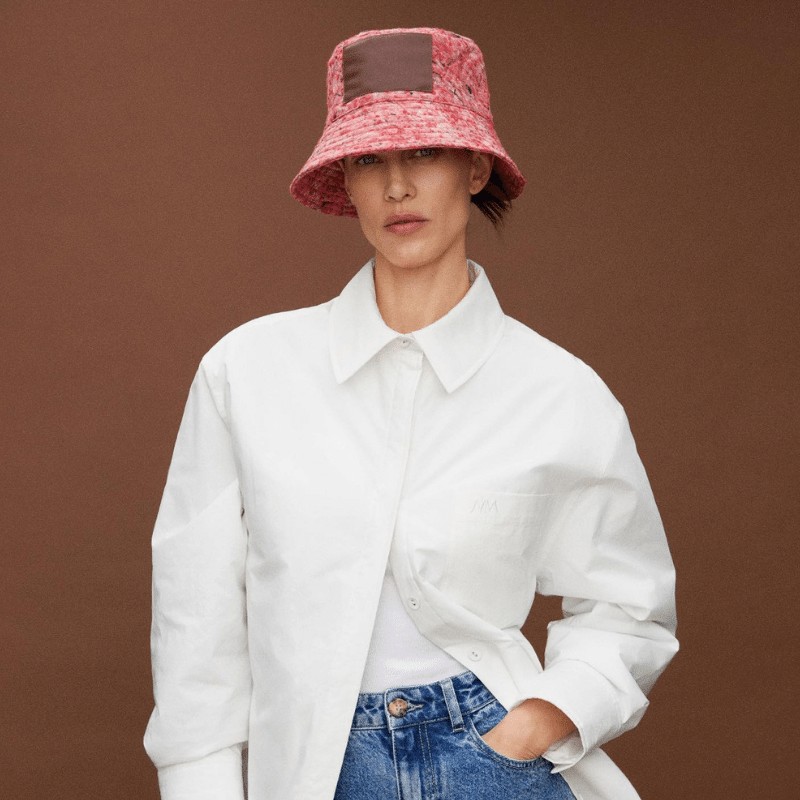 Average Price: $30-$70
Popular Sections: Promotions, Shoes, Shirts
Size Range: XXS-4XL
Mango creates fashionable and cutting-edge clothing, but they also have a vision to be more sustainable. You can view their sustainability reports here. Their items are carefully crafted to be stylish and high-quality, so you know you're getting clothing that will be with you for a long time.
With options for women, men, and even kids, you can dress the whole family with this lovely brand!
---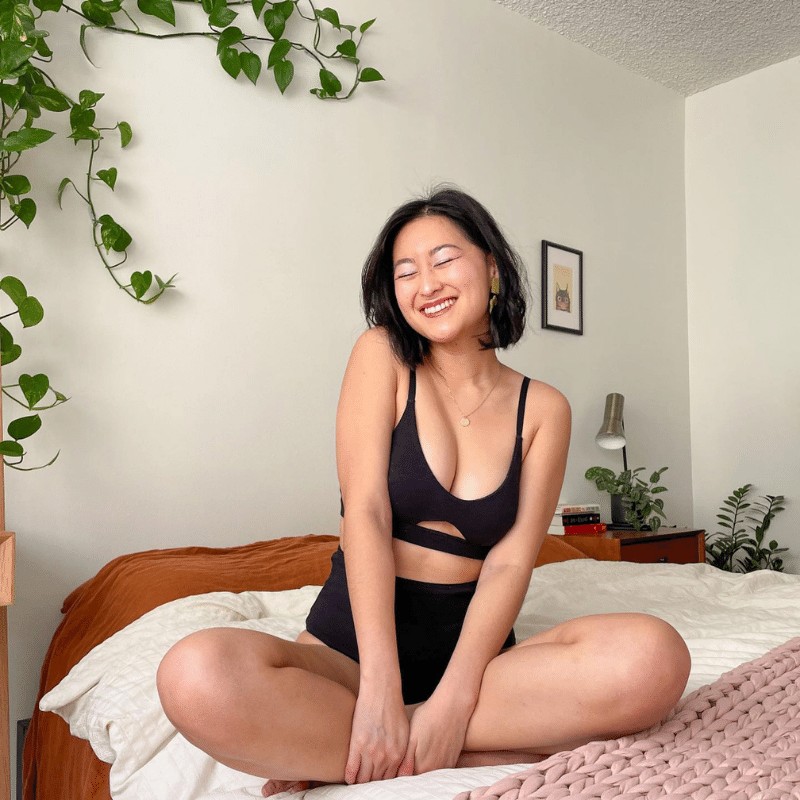 Average Price: $50-$100
Popular Sections: Best Sellers, Sustainability Goals, Sustainable Denim
Size Range: XXS-XL
Frank + Oak creates high-end clothing and accessories with a creation process that is packing with care, meaning and purpose.
Their sustainable practices help the environment and everything, from their shipping process to their tote bags, has a heavy emphasis on being eco-friendly. They also have a stylist service! Check out our review of the brand.
---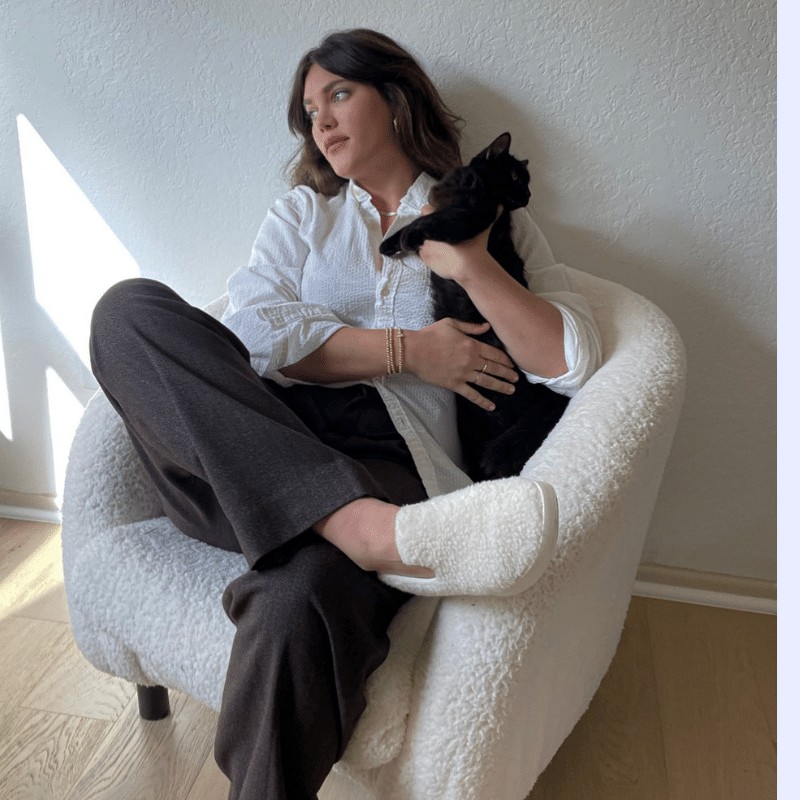 Average Price: $18-$120
Popular Sections: Sustainable Practices, Womens Shoes, Apparel
Size Range: XS-3XL
Allbirds has a unique and planet-friendly approach to fashion. Using specials fibers and materials, Allbirds creates fashion that helps Earth by using less water and cutting their carbon footprint in half.
Best of all, their clothes are varied and cool too. So, you can help the planet while you look amazing!
---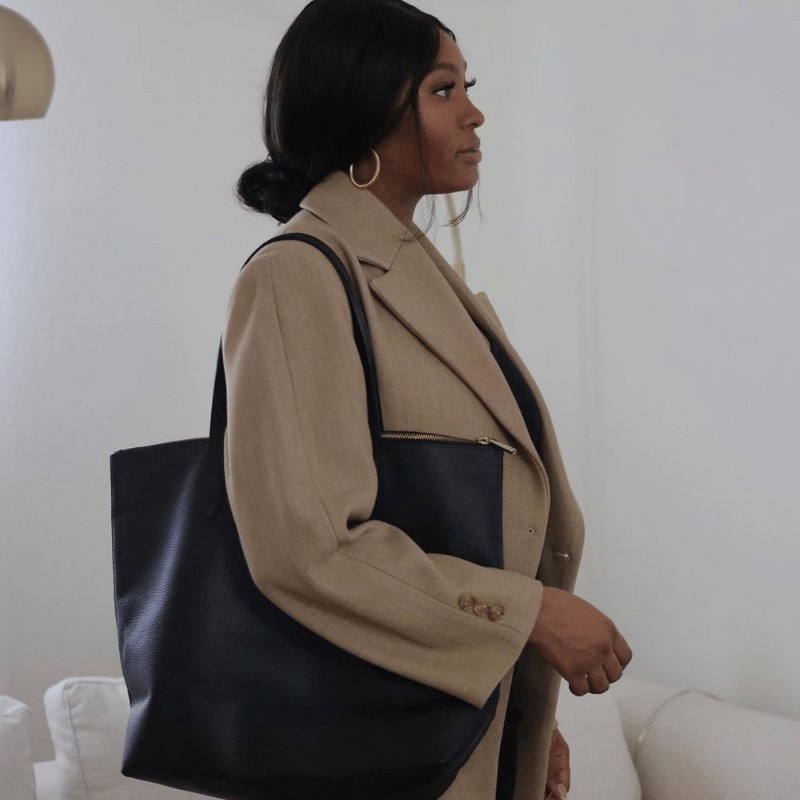 Average Price: $50-$150
Popular Sections: Bags, Clothing, Sustainability Practices
Size Range: XS-XL
Cuyana makes modern clothing that looks like it belongs on a runaway, but is also sustainable. They use small factories, product in small batches, use better materials, and create high-quality clothing that actually lasts a long time.
They also give back with their Lean Closet program, which gives clothing to women healing from abusive situations. Their clothes are fairly basic, but that's not a bad thing (they're great for creating a capsule closet)!
---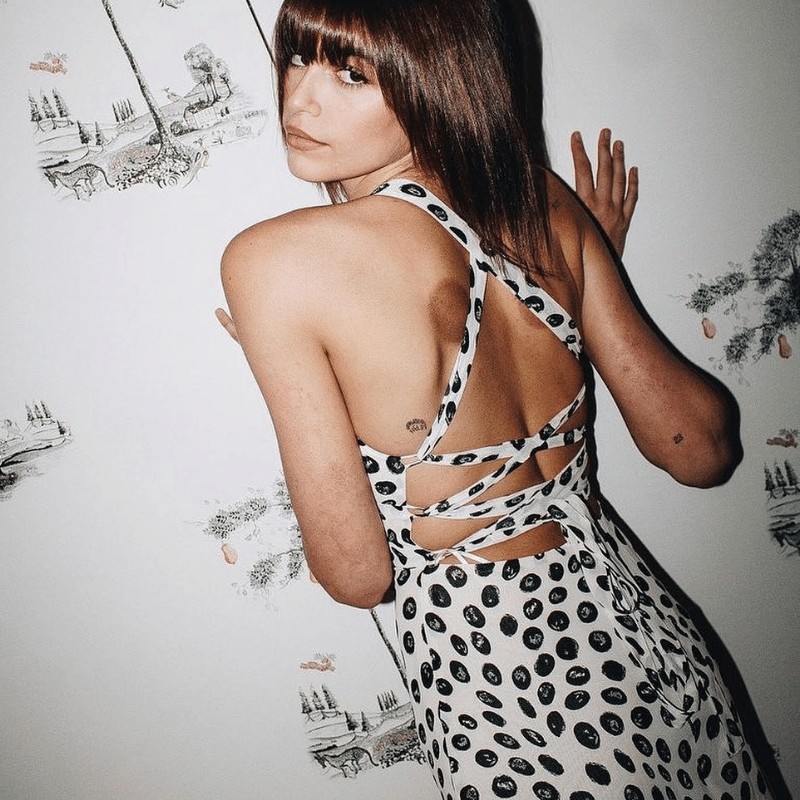 Average Price: $100-$200
Popular Sections: Sustainability, Tops, Jeans
Size Range: XS-3XL
Reformation is definitely similar to Everlane. They're committed to creating more sustainable clothes that last a long time (see more about their sustainability practices).
They use a variety of innovative, eco-friendly materials that are also high-quality. Certain clothes can get pricey (such as their beautiful dresses), but more basic items are pretty affordable. Plus, you can always shop during a sale!
If you're interested in Reformation make sure to read about our experience with the brand.
---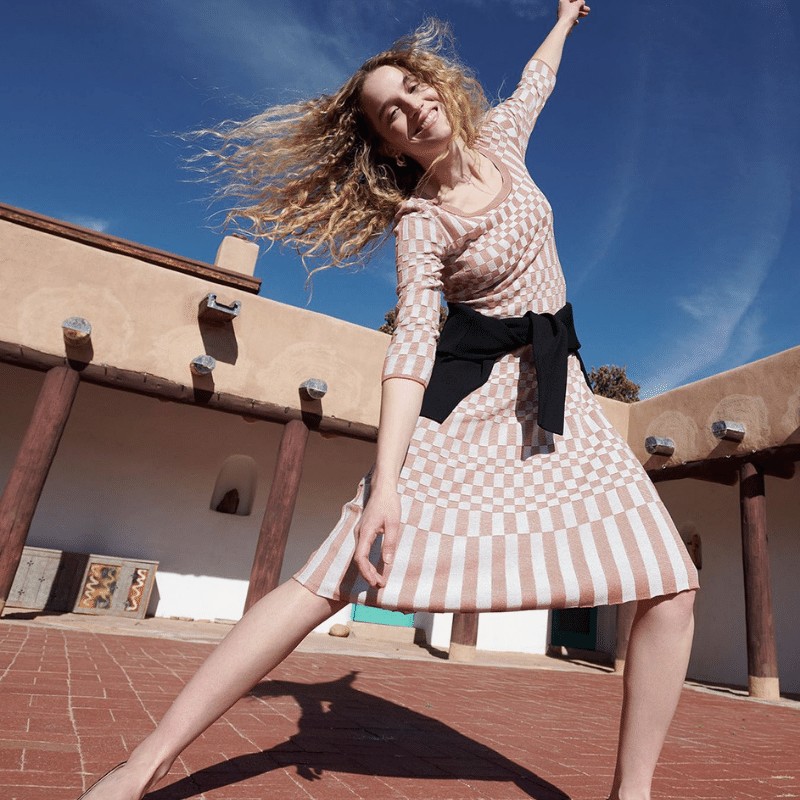 Average Price: $100-$300
Popular Sections: Dresses, Power Casual, T-shirts, Commitment to Sustainability
Size Range: XS-XXL
Launched in 2011, M.M. LaFleur has a goal: that women can and should conquer the workplace. Their line of practical work wardrobes have brightened offices and boardrooms ever since.
You can shop online with a custom stylist who will find the best M.M. LaFleur outfit for you, or you can visit some of their pop-up locations (or just pick pieces out on your own). Regardless of where you get it, M.M. LaFleur will change the way you feel about working.
---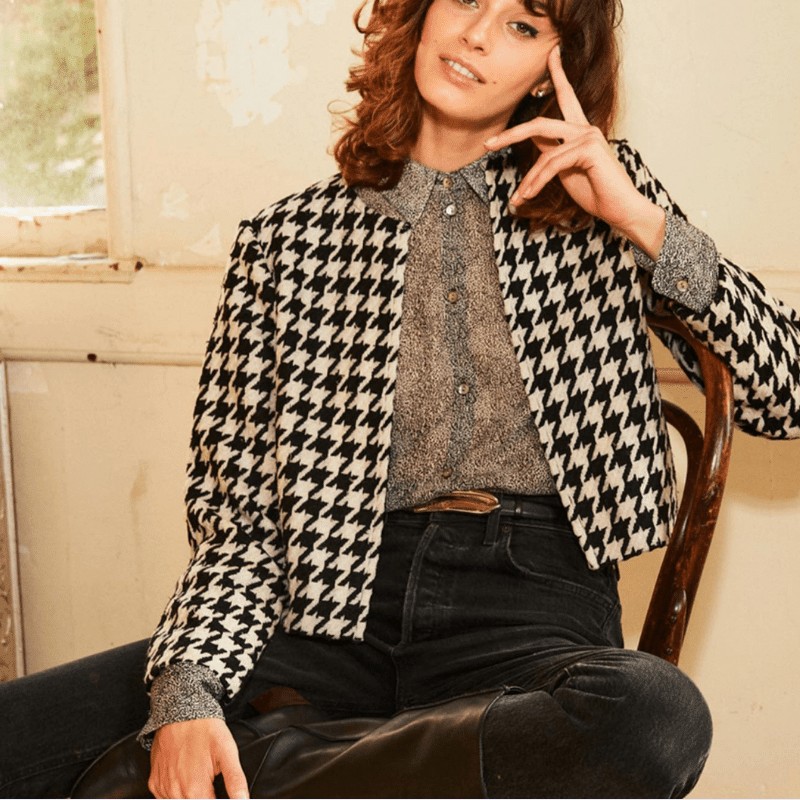 Average Price: $100
Popular Sections: At the Office, Travel Ready, Sustainable Best Sellers, Our Story
Size Range: XS-XL
Fashion company Amour Vert makes amazing clothing, you already know that. But did you know they also help the environment? In fact, Amour Vert plants a tree for every tee shirt purchased. So far, they have planted over 327,000 trees in North America!
---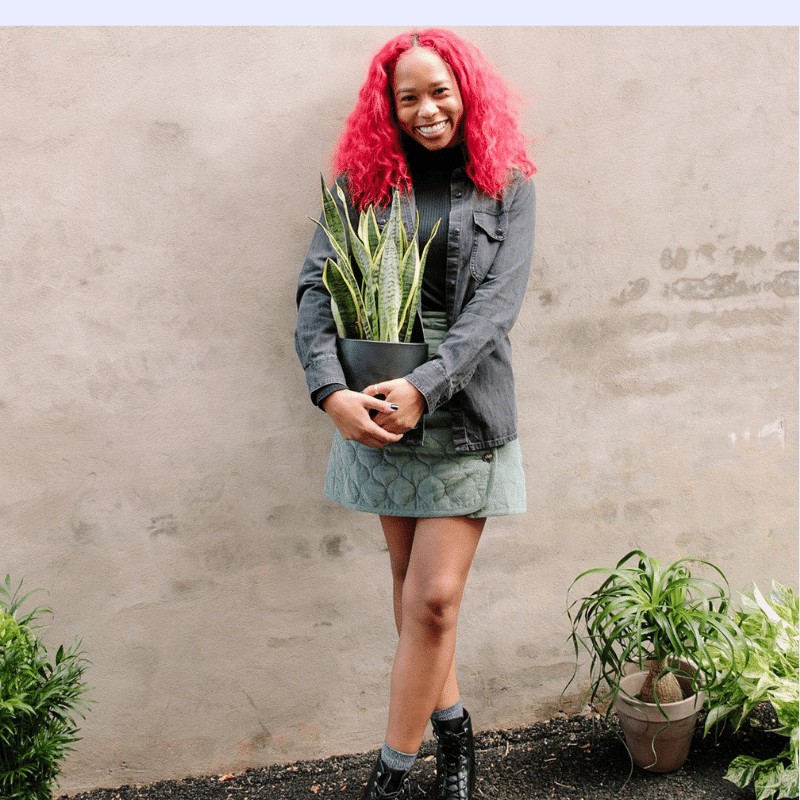 Average Price: $100-$150
Popular Sections: Denim, Accessories, Sale
Size Range: XXS-5XL
As their name suggests, Madewell makes great clothing. But, they also give back to the community and make others' lives better too. This clothing company has donated to causes that empower women, offset carbon in the environment, highlight exclusivity, and plenty more.
As for their actual clothes, Madewell focuses on making great jeans and other clothing that pairs well with jeans. So, you'll find many similar styles you'd find at Everlane at similar (or even better) prices!
RELATED: 12 Stores Like Madewell for Timeless Styles
---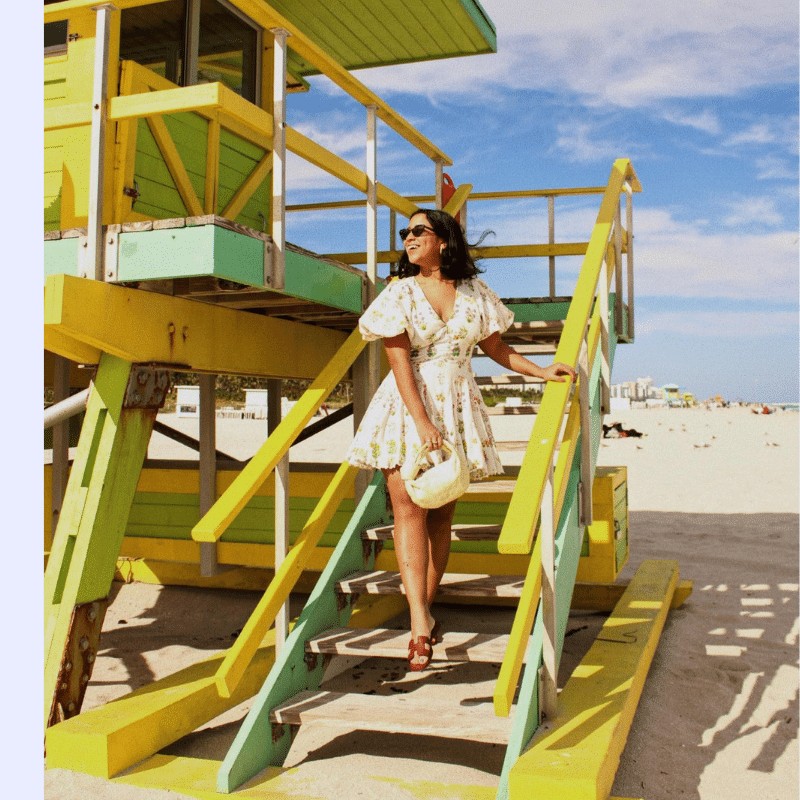 Membership Starting at: $69
Popular Sections: Designer, Find Your Fit
Size Range: XS-XL
With a simple membership plan, Rent the Runway allows you to do just that. Become the best version of yourself with so many options and fashionable wardrobe pieces you might not ever try otherwise!
With over 700 designers and new arrivals constantly, Rent the Runway is the best approach to sprucing up your closet. Plus, renting clothes promotes sustainability compared to buying items you may end up getting sick of later down the line.
---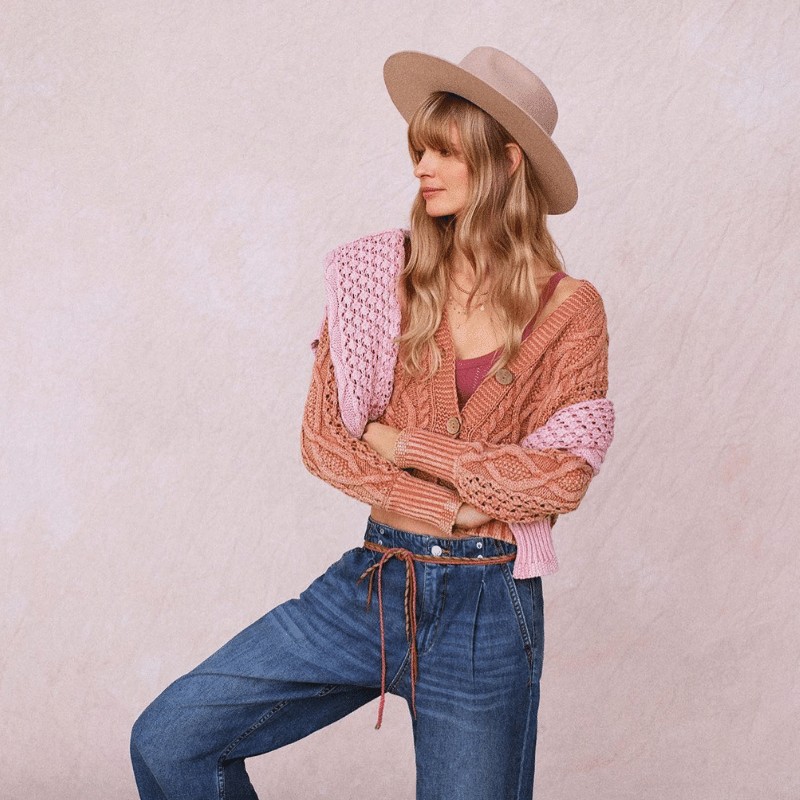 Average Price: $80-$150
Popular Sections: Dresses, Top-Rated, Shoes
Size Range: XXS-2XL
If you're looking for similar styles to Everlane, Anthropologie is a great place to check. Although this classy brand is less dedicated to sustainability, they do have excellent quality items that last forever so you don't have to keep purchasing new clothes and throwing out the old.
Although prices are a bit steeper than Everlane, they do have a varied selection of items you can't find anywhere else!
---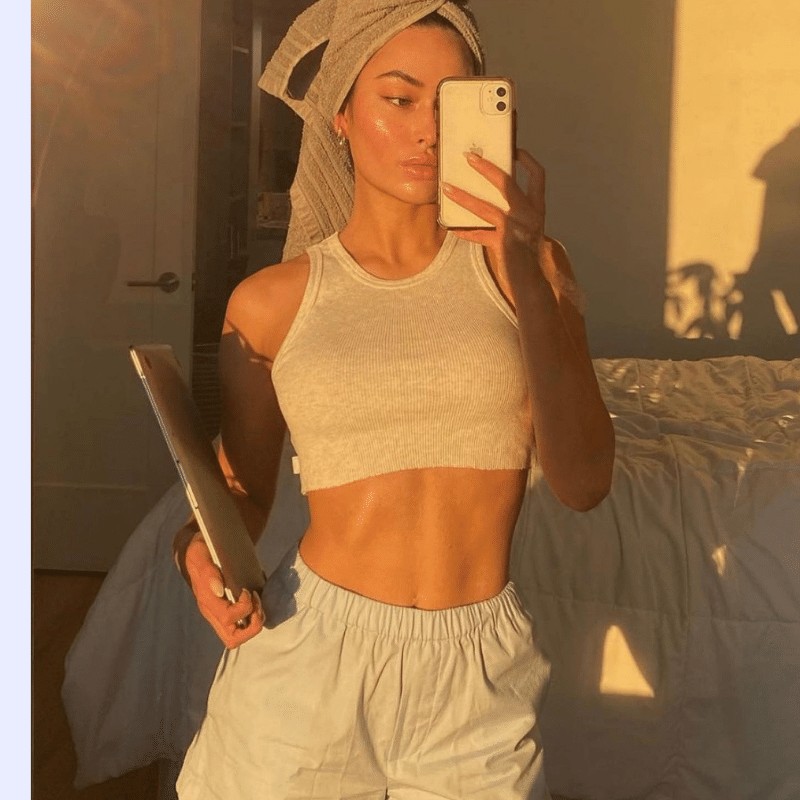 Average Price: $80-$140
Popular Sections: Shirts, Bodysuits, Pants, Swimsuits
Size Range: XXS-2XL
Aritzia offers high-end clothes that you can't find just anywhere. They have plenty of similar styles to Everlane at similar prices as well!
The company thinks shopping should be fun and will grant you access to thousands of unique, hip pieces of clothing. They are also dedicated to being more sustainable!
---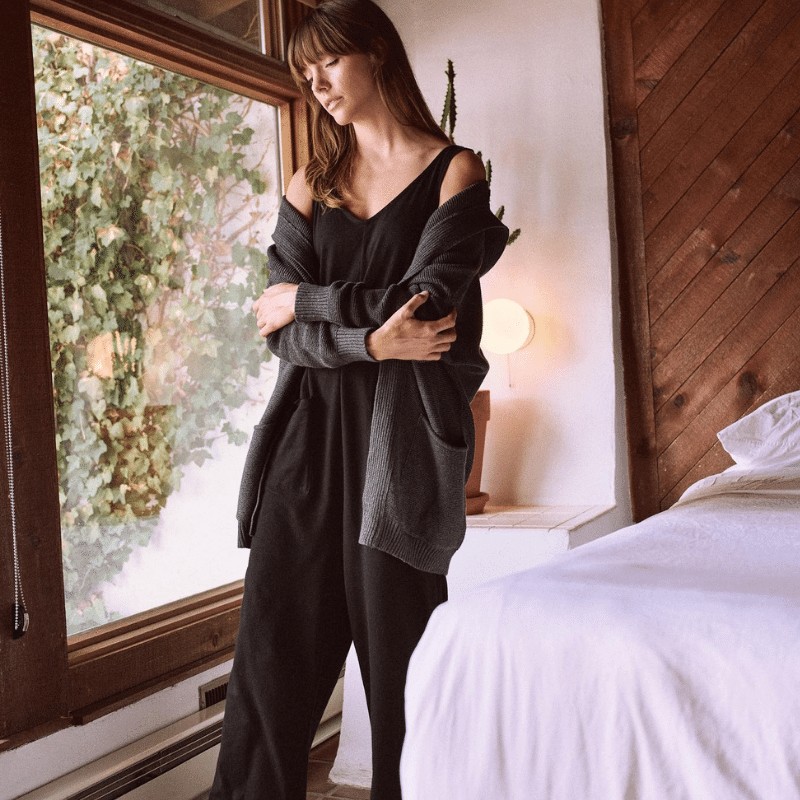 Average Price: $50-$100
Popular Sections: Leggings, Bras, Dresses, Best Sellers
Size Range: XS-2XL
Pact is a similar brand that makes everything with organic cotton, which uses no pesticides and less water. They also partner with factories that care for their employees and Earth.
If that wasn't enough, they offer carbon offset shipping for all their products. Simply put, Pact offers long-lasting clothes that makes you look great and makes the planet feel even better.
---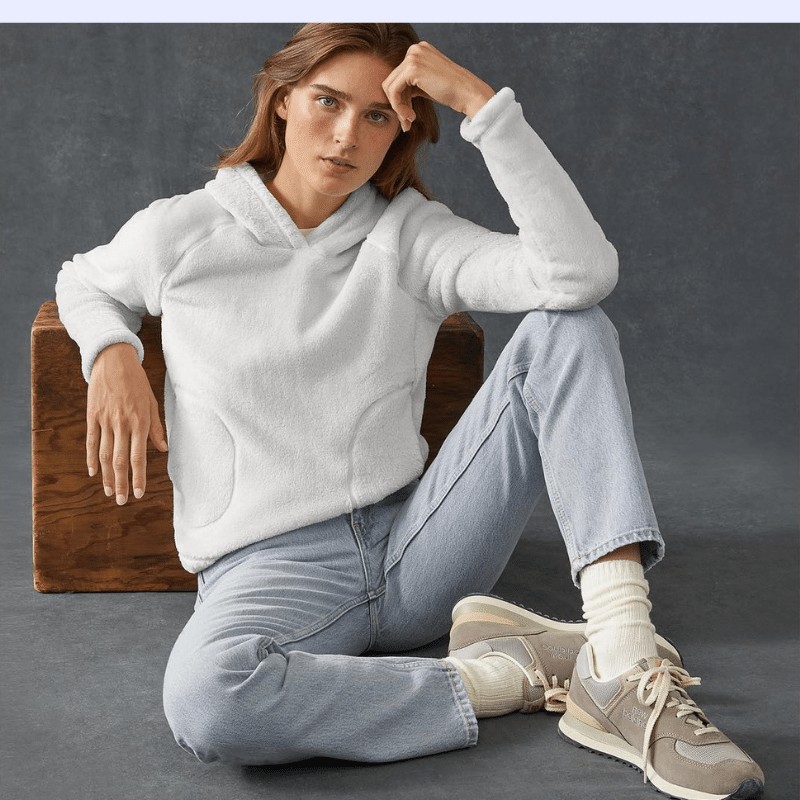 Average Price: $80-$120
Popular Sections: Tops, Bottoms, Accessories
Size Range: XS-2XL
American Giant makes clothing that matches your values. They create durable and fashionable clothes that will not fall apart and be thrown away in mere months.
They hire hard-working Americans to make their products, giving back to the very people who purchase their merchandise. They believe in their clothing and the people that make it.
---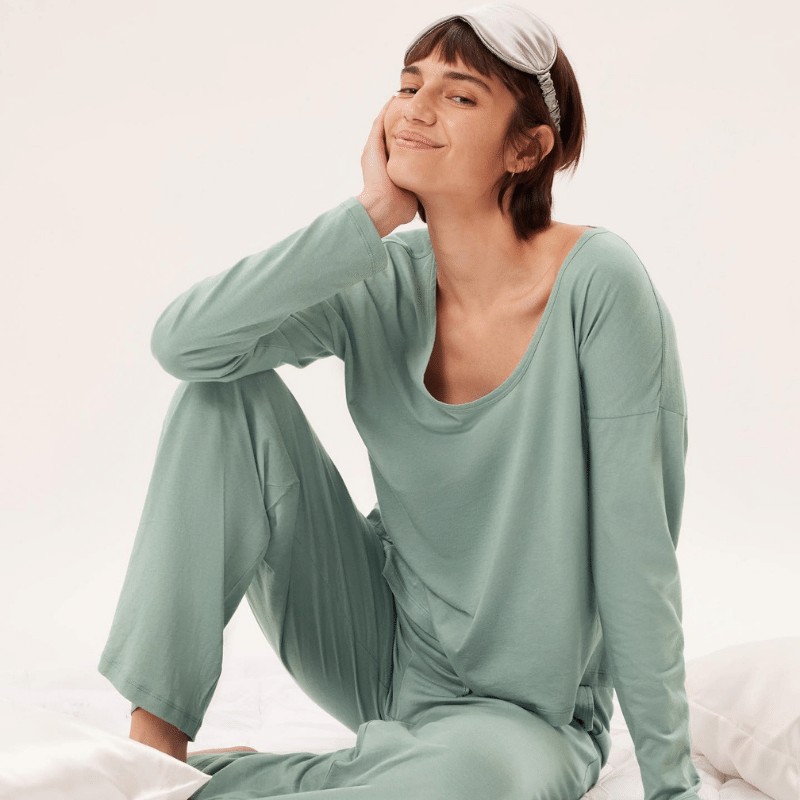 Average Price: $40-$70
Popular Sections: Swim, Dresses, Bottoms
Size Range: 3XS-5XL
Girlfriend Collective is a company that chooses an eco-friendly approach to clothing from beginning to end. It takes time and effort to make their products, but that's okay with them because the end result is undeniably good for the environment and the consumers. Their items are size-inclusive and high-quality!
---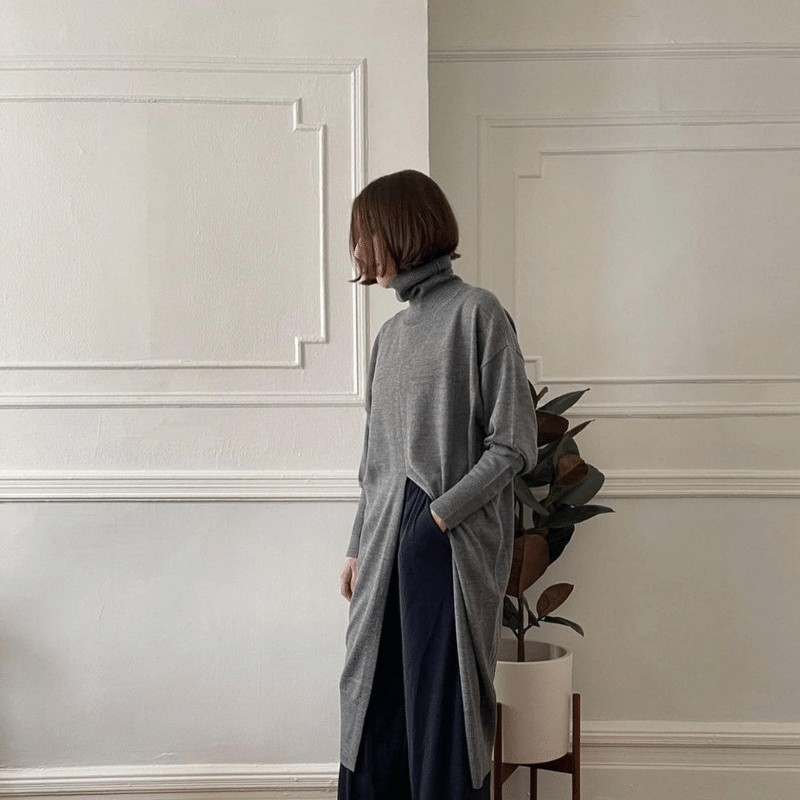 Average Price: $30-$100
Popular Sections: Intimiates, Denim, Dresses, Basics
Size Range: 4XS-4XL
Universal Standard creates essentials for every type of woman, from size 00 to 40. With items in every category you can think of, you can really recreate your wardrobe with this lovely brand. They also aim to be sustainable by offering a recycling program that gives you store credit for recycling your old clothes. Plus, they create products that last.
They use fabrics that are durable and long-lasting. forward-thinking and inclusive, Universal Standard has something for everyone.
---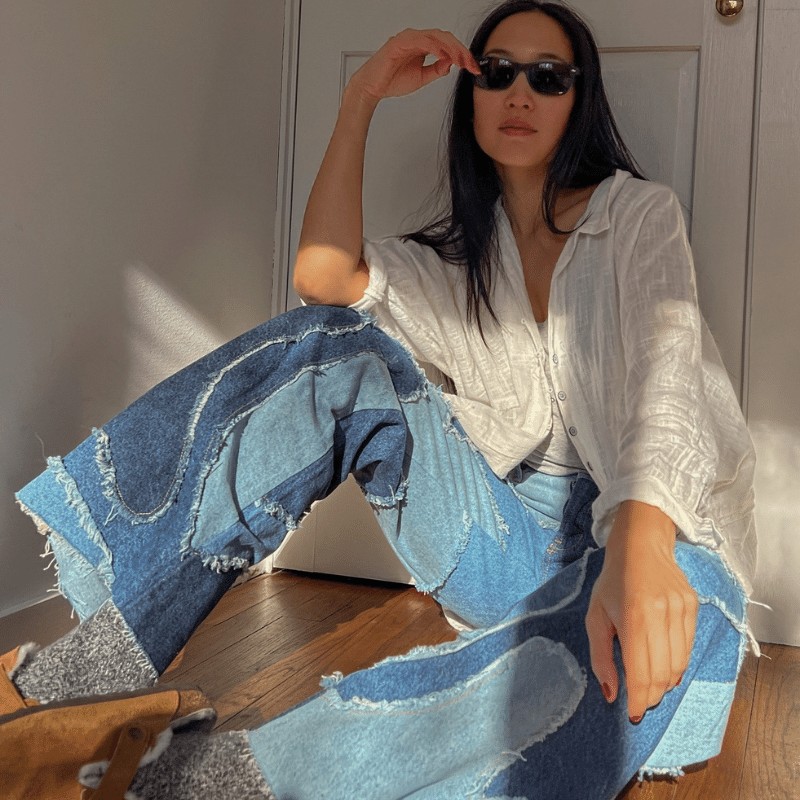 Average Price: $50-$150
Popular Sections: Dresses, Swim, Top Rated
Size Range: XXS-XXL
Free People is a specialty women's clothing brand that delivers high fashion with a unique style and forward-thinking mentality. They create wonderful, high-quality clothing that you will be proud to wear.
Their style definitely leans more towards boho and free-spirited, so it's a bit different from Everlane, but it's a great alternative if you're looking for more unique styles.
---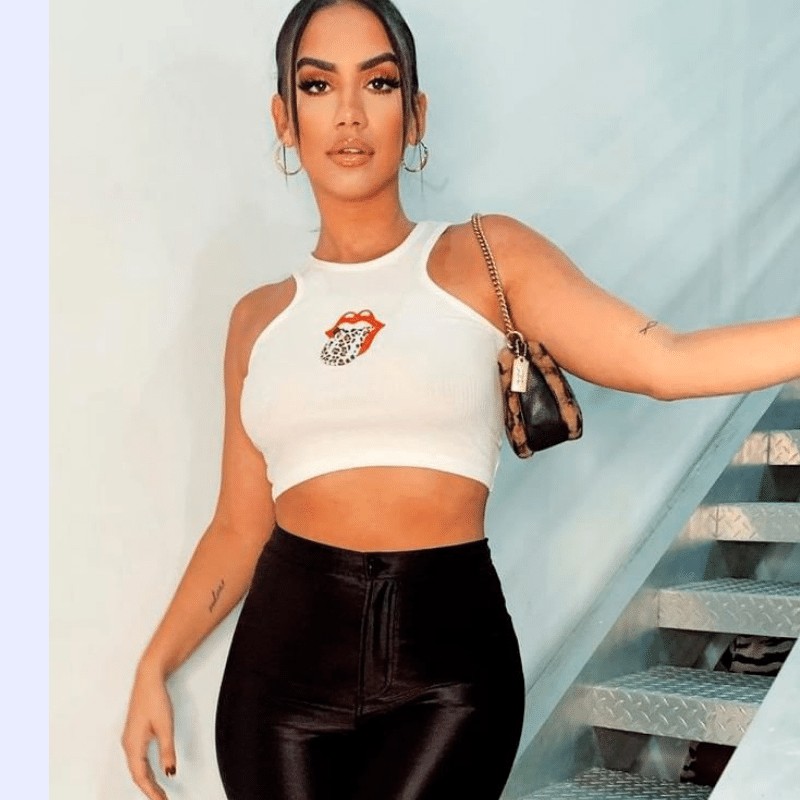 Average Price: $50-$150
Popular Sections: Socks, Bodysuits, Athleisure
Size Range: 2XS-2XL
American Apparel is one of the biggest names in the game, but that doesn't mean they aren't fighting for more than just wonderful fashion.
The clothing company fights to empower women of all types in their branding, their marketing, and their production. They highlight diversity in all that they do and aim to create clothing for truly everyone. On top of that, their items are pretty affordable and great quality (see their material breakdown).
---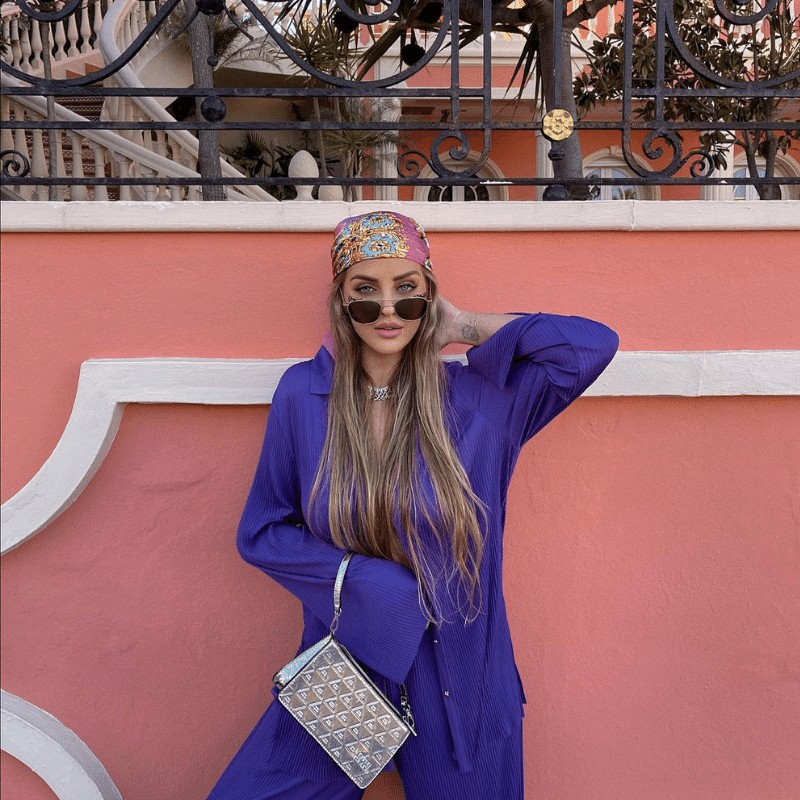 Average Price: $20-$60
Popular Sections: Sweatshirts, Jeans, Nightwear, Tops
Size Range: XS-L
River Island is a UK-based clothing company that also sells to the US.
Not only do they make modern and extraordinary products for all genders, but they also have a strong focus on recycling, ethical trading, closing the gender pay gap, and ending modern-day slavery. Plus, their clothes are fairly affordable while also being high-quality!
UP NEXT: 14 Stores like Free People for Bohemian Inspired Clothes