Free People is a unique store with a bohemian vibe that's hard to replicate. However, there are a few brands that offer a similar style.
If you're searching for stores like Free People, we've got you covered! Below, we've compiled a list of some of the top brands and stores to shop if you're looking for an alternative to this free-spirited brand.
Free People Highlights:
Free People is a popular clothing destination for the latest boho looks and trends.
It is owned by the retail corporation URBN, which also owns other trendy fashion brands such as Urban Outfitters, Anthropologie, and Nuuly.
Free People's mission is to "ignite creativity and confidence by breaking and complementing current trends via our contemporary and one-of-a-kind collections."
The brand is also committed to sustainability by reducing its plastic usage, energy consumption, and carbon footprint.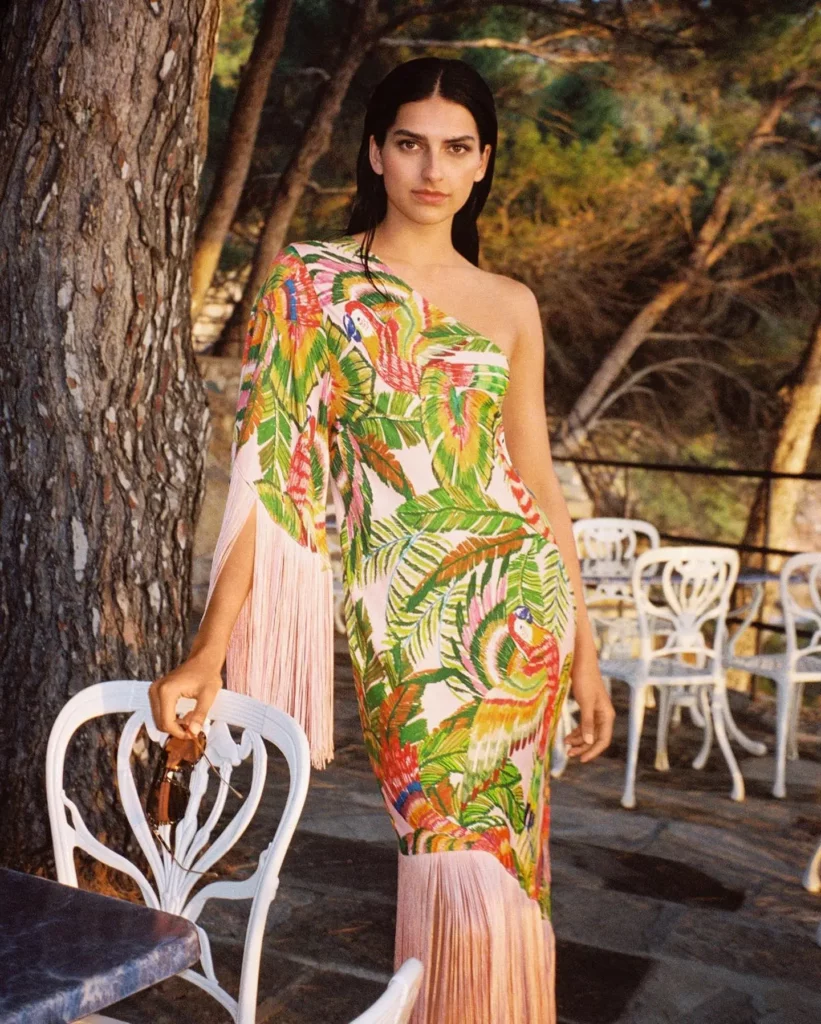 Price Range: $70 – $400
Size Range: XXS-2XL
Founded: 1992
Founder(s): Richard Hayne
You may already know of Free People's sister brand Anthropologie, but they're worth mentioning in case you don't!
We love this store for their similar styles (plus, they have an incredible home and furniture section).
It's no surprise they have similar styles since they were founded by the same company, but they do have different products, so it's always another option worth checking out.
---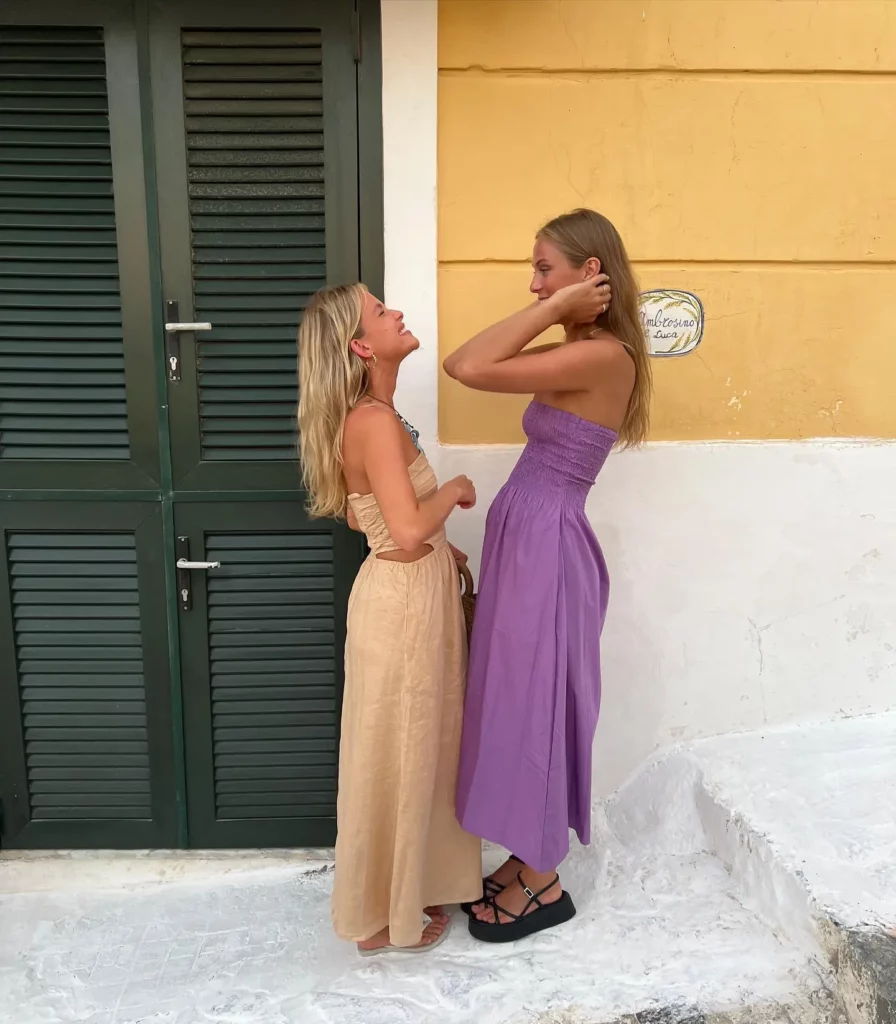 Price Range: $100 – $300
Size Range: XS – XXL
Founded: 2012
Founder(s): Sarah-Jane Abrahams and Helle Them-Enger
Popular Sections: Swim, Dresses, Tops
Faithfull the Brand is on a mission to create socially responsible and thoughtfully produced garments that their customers feel amazing wearing.
The brand was founded in 2012 by a husband and wife duo who still live locally and visit factories weekly to check on production.
Their garments are made ethically in Bali, using handmade techniques such as hand-dying and hand-printing.
We can't get enough of their relaxed, feminine-inspired styles. From matching sets to flowing dresses to gorgeous swimwear, you'll start looking forward to their seasonal collections as much as we do.
---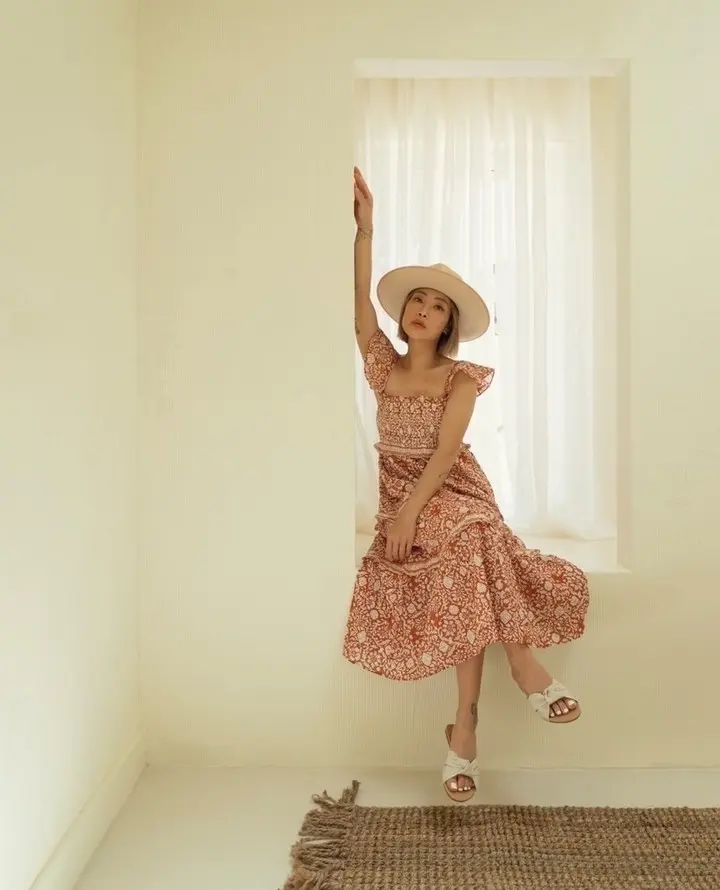 If you love Free People, there's no doubt that you will love Cleobella.
This California-based brand is dedicated to ethically made garments that evoke those beautiful bohemian vibes. Their pieces will make you feel like you should be running through a field of sunflowers or having a picnic on the beach.
Although prices are a bit more expensive overall compared to Free People, their gorgeous pieces are sustainably made (and they are of amazing quality).
If you're a parent, we're obsessed with their Littles collection that features matching sets and dresses for you and your baby girl.
---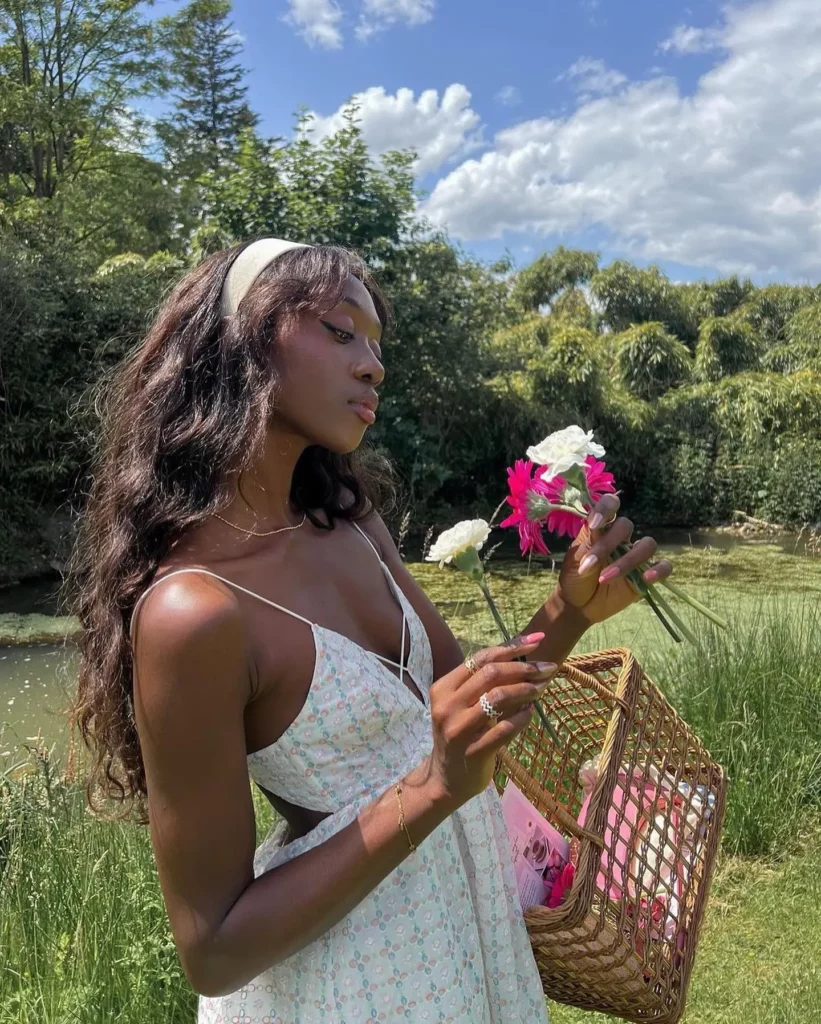 Price Range: $40 – $300
Size Range: XS-2XL
Founded: 2011
Founder(s): Laura Hall and Gillian Rose Kern
Popular Sections: Best Sellers, Dresses, Sale
For Love and Lemons is a clothing brand founded by two best friends who had a lemonade stand when they were kids, then came together in adulthood to create a clothing brand.
Popular for their mesmerizing lingerie, For Love and Lemons also has a lovely collection of clothes that are comparable to the lovely bohemian style you find at Free People.
Their prices are a bit more expensive than Free People, but they do have a great sale section if you're looking for slightly more affordable items.
RELATED: 16 Brands Like For Love & Lemons To Shop Now
---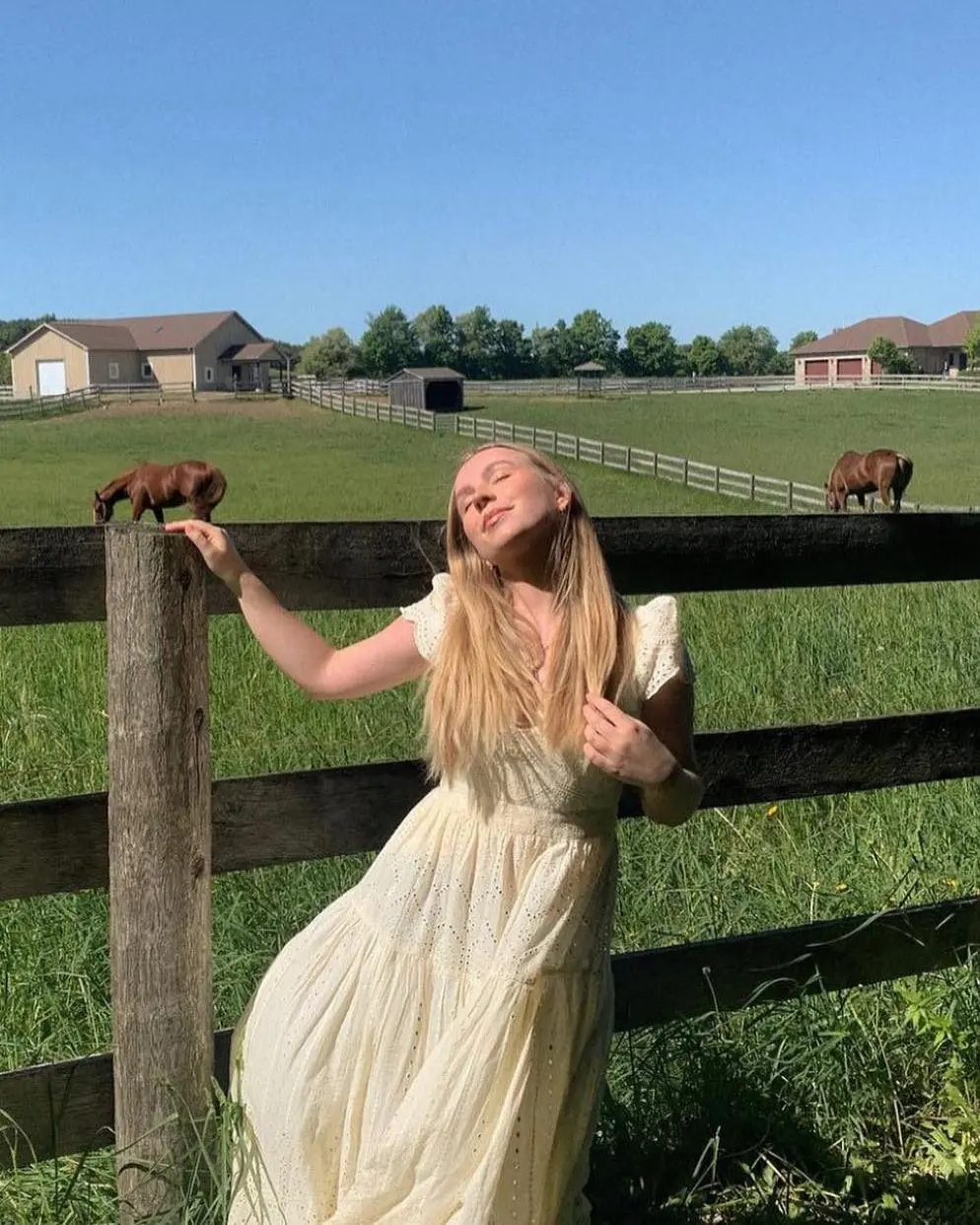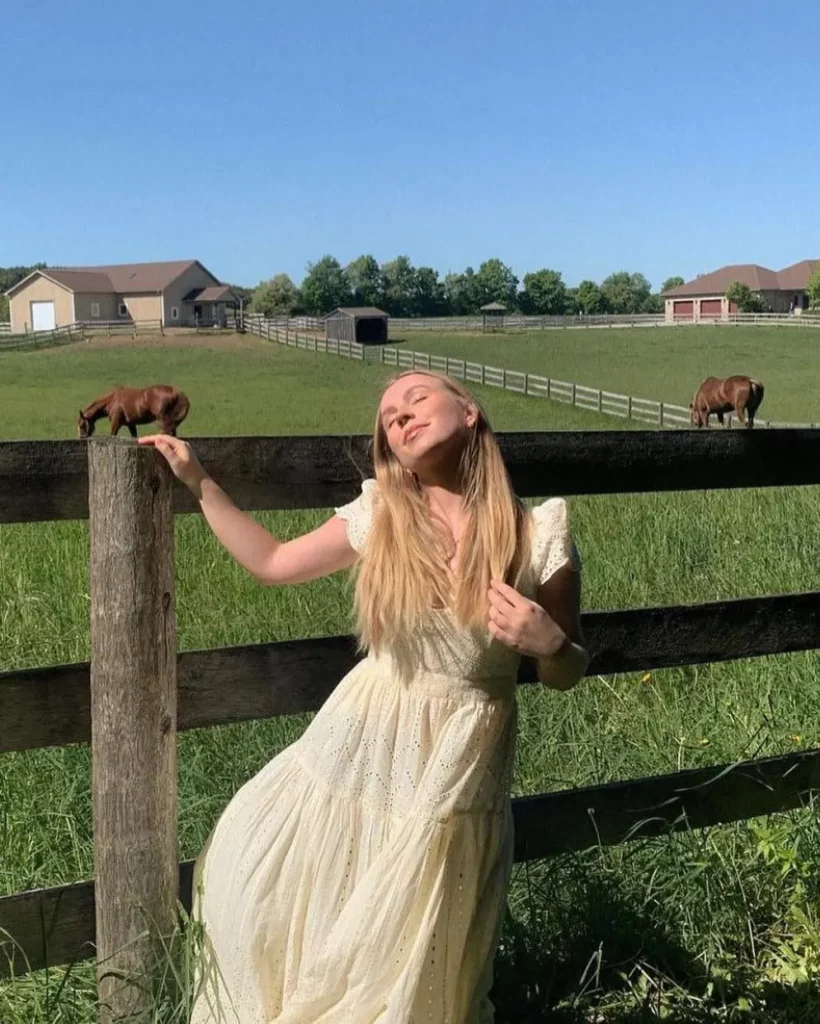 Price Range: $20 – $150
Size Range: XXS-L
Founded: 1970
Founder(s): Richard Hayne
UO has a bit more variety of styles and follows the latest trends more closely compared to Anthropologie and Free People, but you can still find some boho-style clothes here!
Unlike Free People, they also have a variety of affordable options for those on a budget as well as higher-end garments.
And again, their home section is to die for as well.
---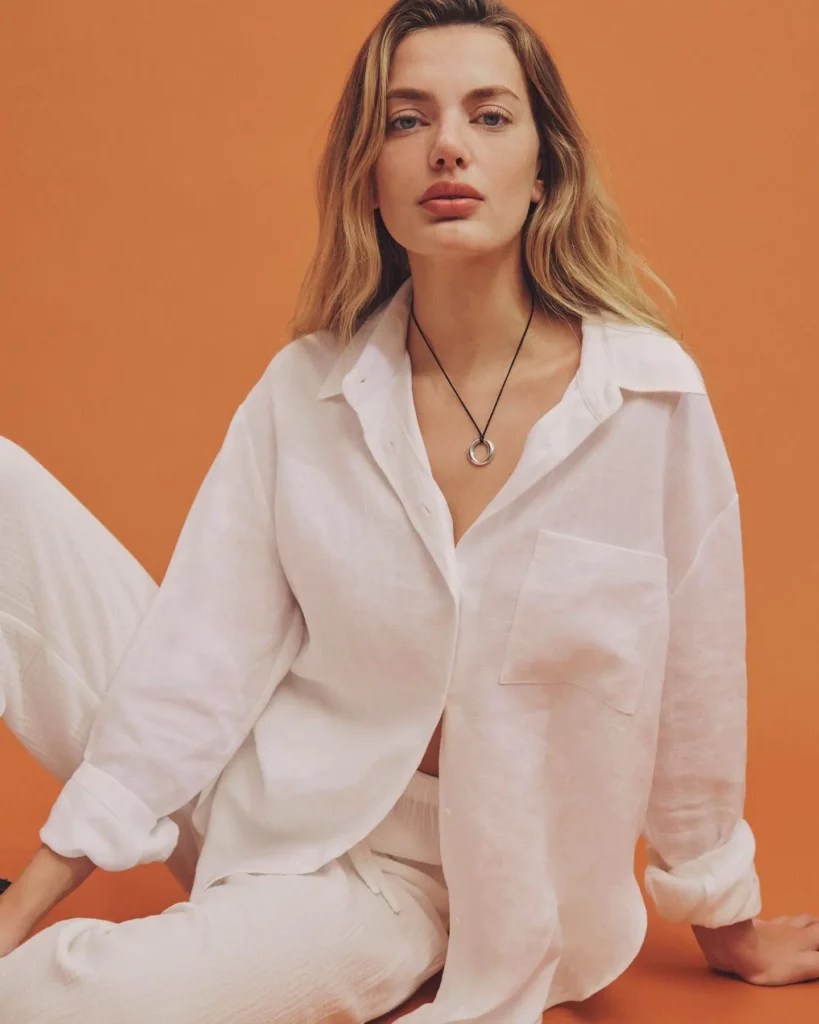 Price Range: $50 – $200
Size Range: XS-3XL
Founded: 2009
Founder(s): Yael Aflalo
Popular Sections: Dresses, Best Sellers, Jeans
If you're looking to shop more sustainably, Reformation is a great brand to consider (read their about page to see how they are more sustainable).
With everything from basic crop tops to lavish two-piece sets, you'll fall in love with their styles.
They utilize a variety of fabrics, some being very unique and innovative (such as TENCEL, a regenerated cellulose fiber that is almost identical to cotton and is made from fast-growing eucalyptus trees).
Although not all of their items fall into the bohemian style, they do have plenty of basics that can pair well with anything as well as a decent selection of boho finds (you just need to search a little bit).
---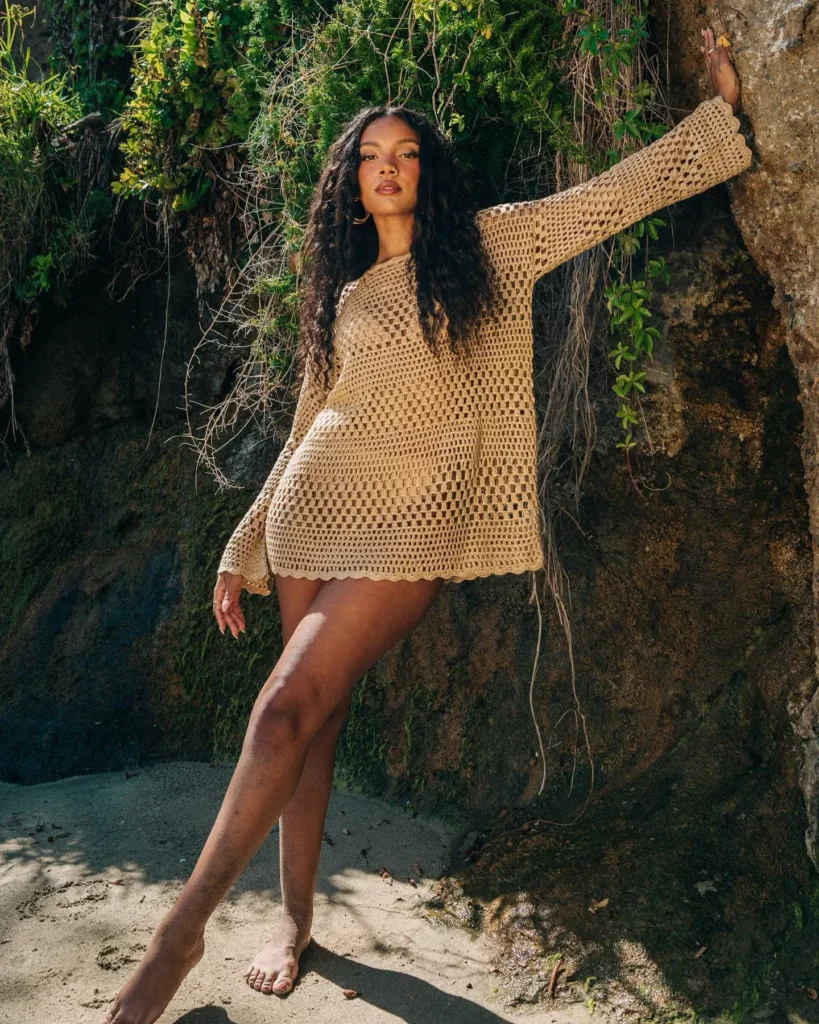 Price Range: $50 – $200
Size Range: XS-3XL
Founded: 2010
Founder(s): Cologne Trude and Cammy Miller
Popular Sections: Dresses, Extended Sizes, Swim, Denim
Show Me Your Mumu is a brand that sells your everyday essentials as well as more fancy styles, like their entire wedding collection (including wedding dresses and bridesmaid dresses).
Many of their clothes give off that bohemian vibe while also keeping up with the latest and greatest trends.
They are similarly priced to Free People, with a wide selection of clothing for women and kids (including matching mom & daughter outfits).
---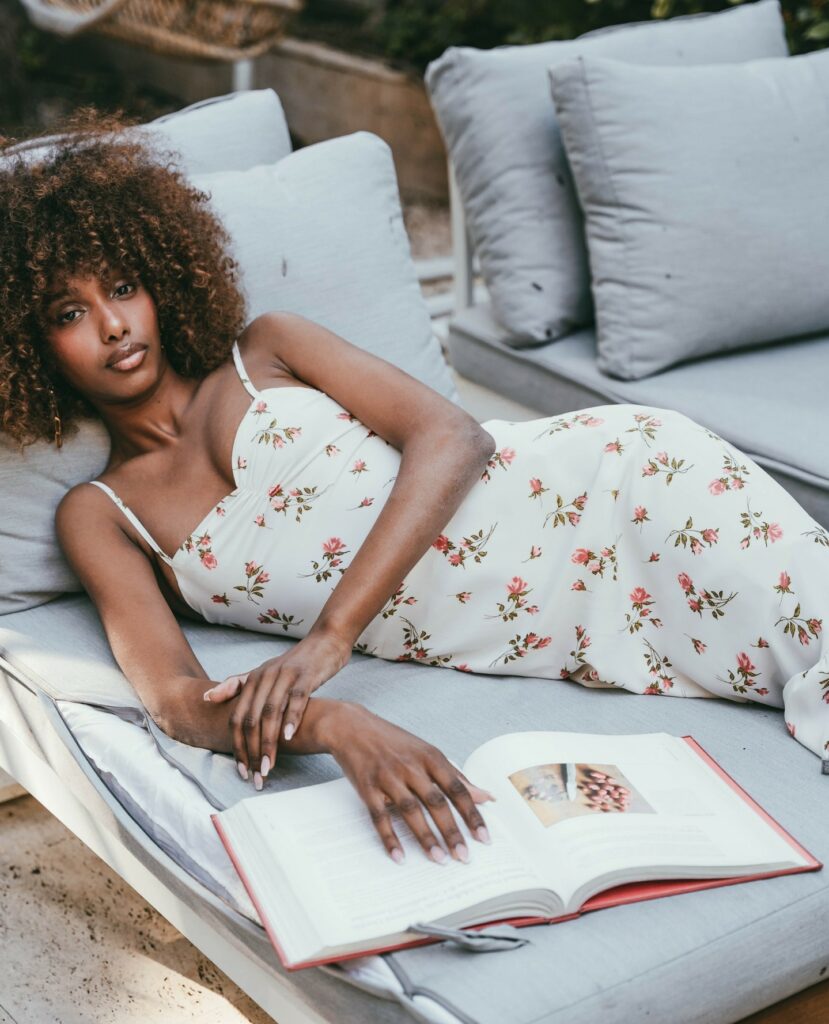 Price Range: $50 – $130
Size Range: XS-4XL (Minimal options in larger sizes)
Founded: 2012
Founder(s): Carli Teteris
Popular Sections: Best Sellers, Accessories, Dresses
Silk and Salt is a brand dedicated to sophisticated, chic, and comfortable styles that are feminine-inspired.
With plenty of flowy maxi dresses and cute floral prints, you'll feel like you're shopping at Free People all over again.
Best of all, their overall prices are easy on the wallet, especially when they are having one of their sitewide sales.
---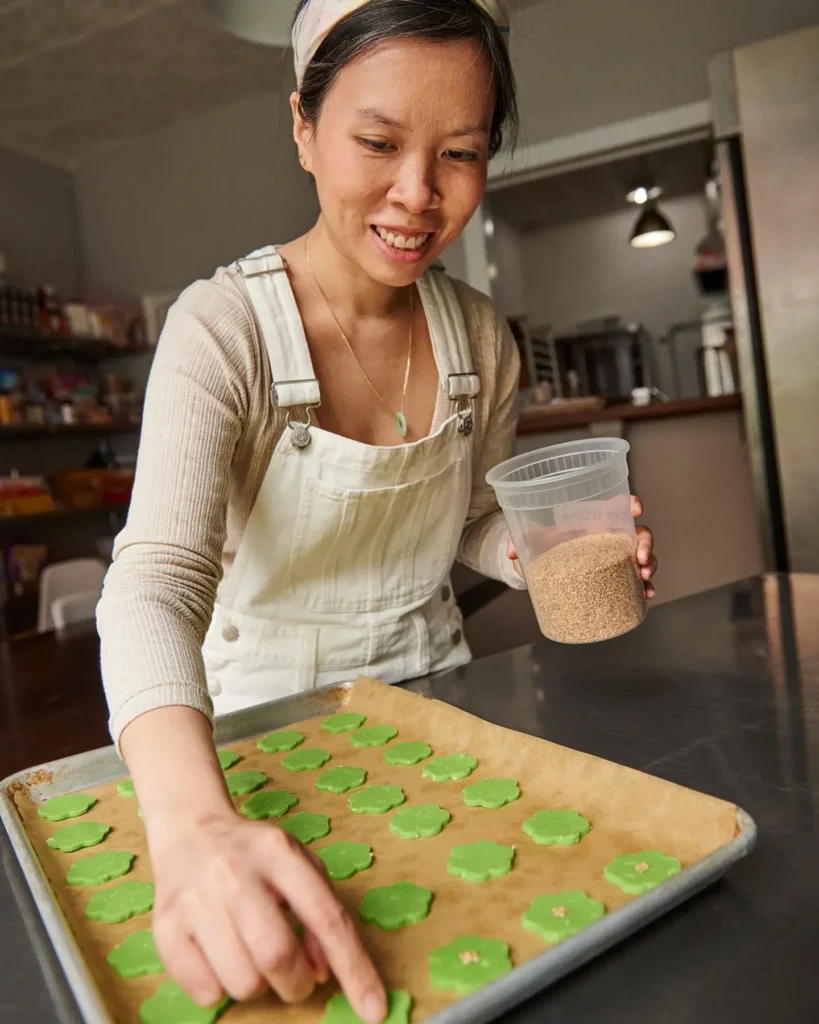 Well-known for their quality jeans, Madewell has plenty of styles, plus the brand is typically a bit more affordable than Free People. We recommend always waiting for a sale, we never buy full price from Madewell.
Their full-price jeans can cost over $100, but we've scored pairs for as low as $30 during some awesome sales. They're also one of our favorite spots for minimalistic jewelry!
Madewell has a great balance of basic styles that pair with anything as well as more fun prints, with plenty of bohemian styles to go around.
---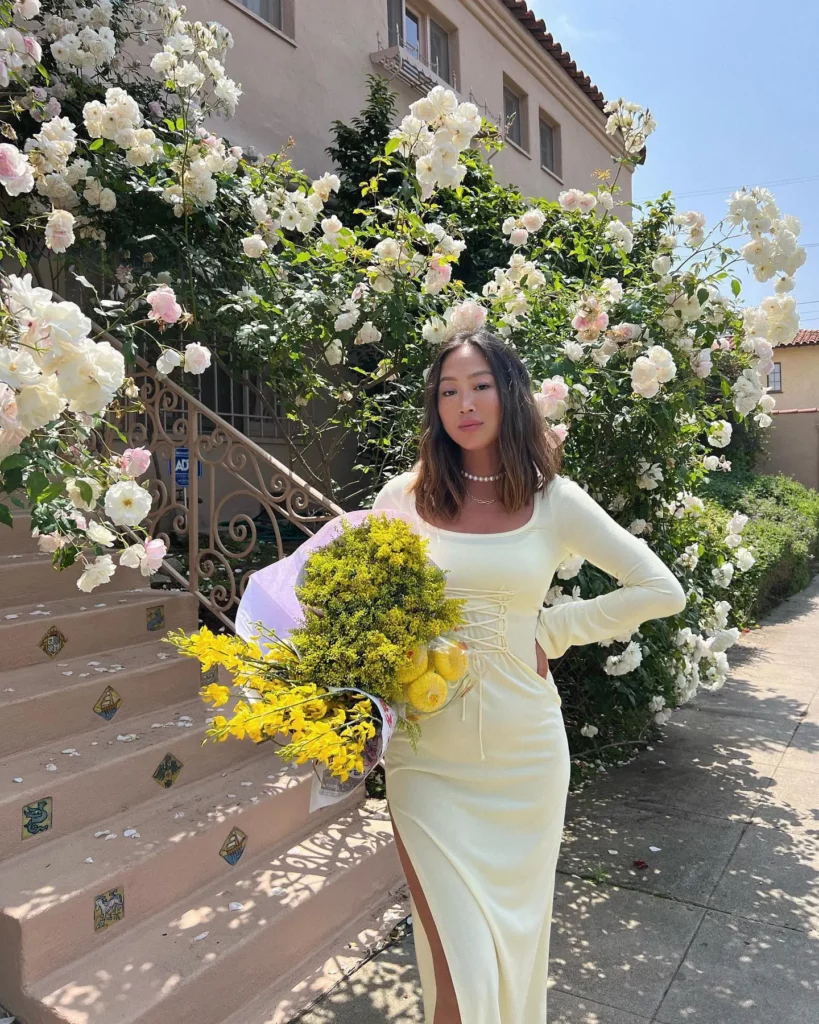 Price Range: Varies based on brand ($50 – $5,000)
Size Range: XXS-XXL
Founded: 2003
Founder(s): Michael Mente & Mike Karanikolas
Popular Sections: Jumpsuits, Dresses, Sustainability Shop
This retailer is a wonderful place to shop for a variety of designer labels, many of which have similar styles to Free People.
Since REVOLVE is a marketplace with over 500 brands listed, we only recommend this store as an alternative to Free People if you're willing to do some searching (or if you already know which labels you want to shop).
Revolve has a ton to choose from, so we always love browsing through their best sellers! From clothing to shoes to accessories to beauty products, you'll have endless opportunity to shop.
---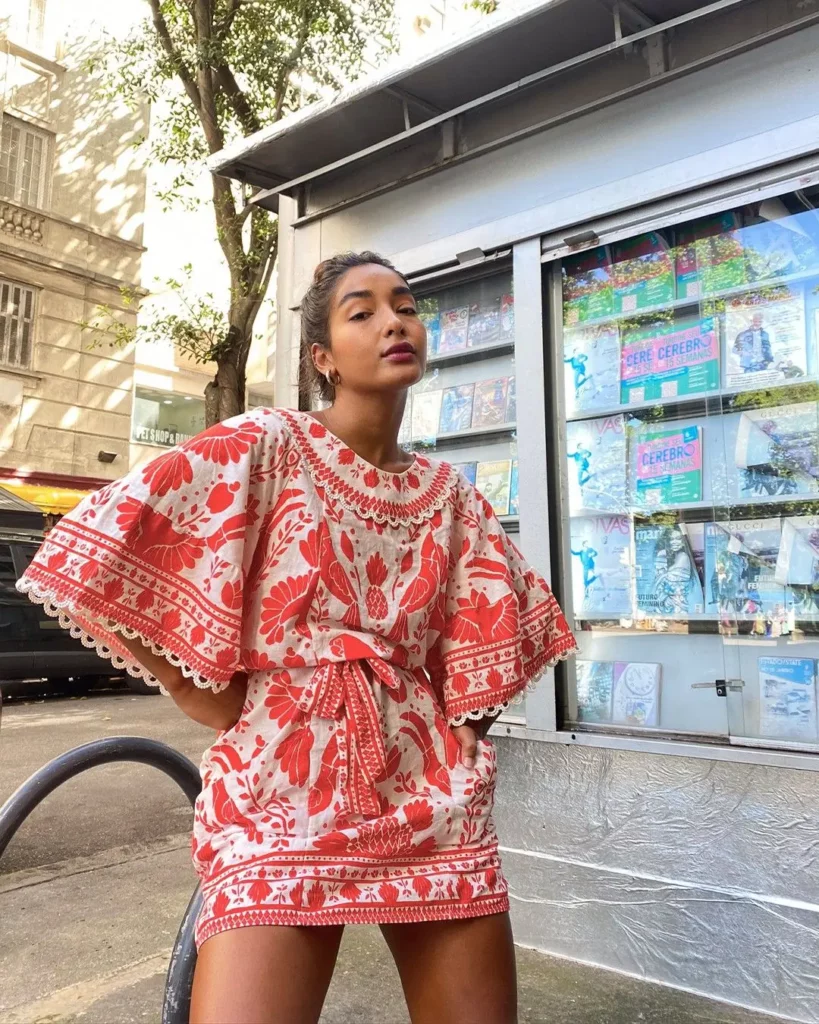 Price Range: $100 – $350
Size Range: XS-XL
Founded: 1997
Founder(s): Katia Barros and Marcello Bastos
Popular Sections: Dresses, Swimwear, Sustainability
This nature-inspired Brazilian brand is dedicated to sustainability and creating quality garments that make you feel as confident as can be.
Farm Rio is 100% carbon neutral and have planted over 500,000 trees. They are also dedicated to using fabrics that are more sustainable, such as recycled polyester and 100% organic cotton.
A quick peek at their collection will prove that they don't miss a single detail – their mesmerizing designs will make you feel one with nature.
---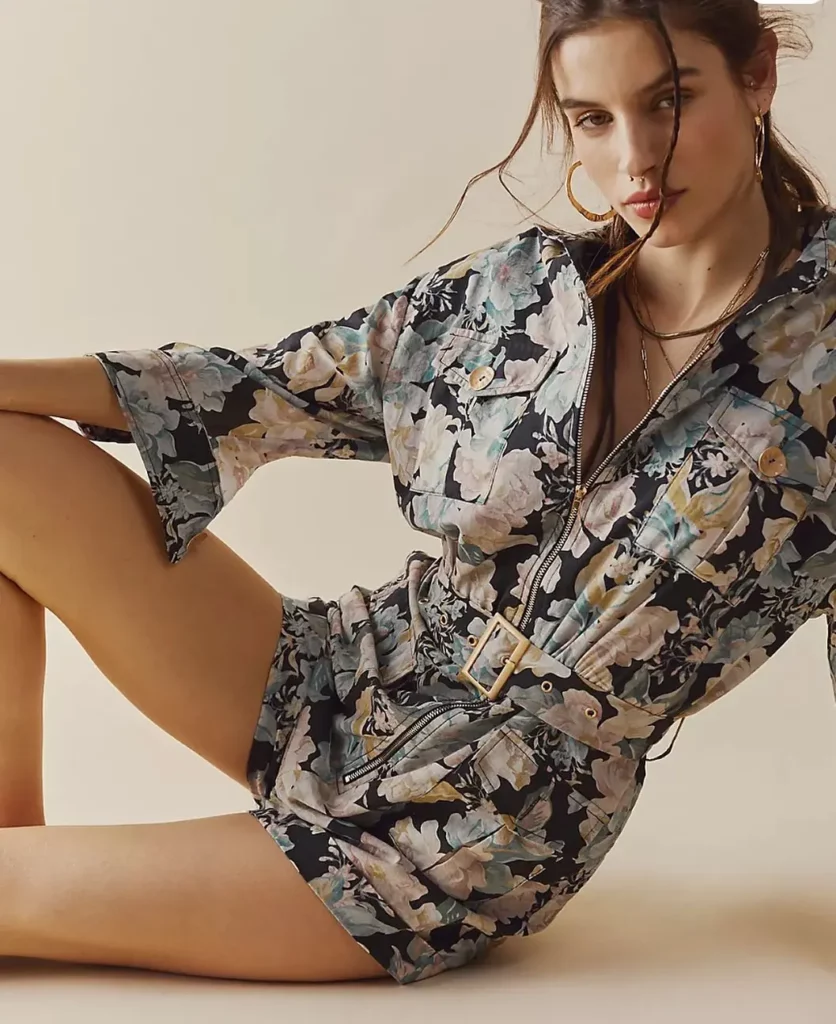 Price Range: $70 – $200
Size Range: 0 – 16
Founded: 2013
Founder(s): Lizzie and Georgie Renkert
Popular Sections: Dresses, Accessories, Tops
Although this brand is based in Australia, they ship worldwide for an extra fee (and it's well worth it).
Created by two sisters who combined modern femininity and old-school bohemian into one clothing brand, we can't get enough of their flowy dresses and floral prints.
You can also find this brand on Farfetch, but you'll still have to pay a little extra for shipping. Many online resale sites have styles from this brand as well, like Poshmark and Lyst.
---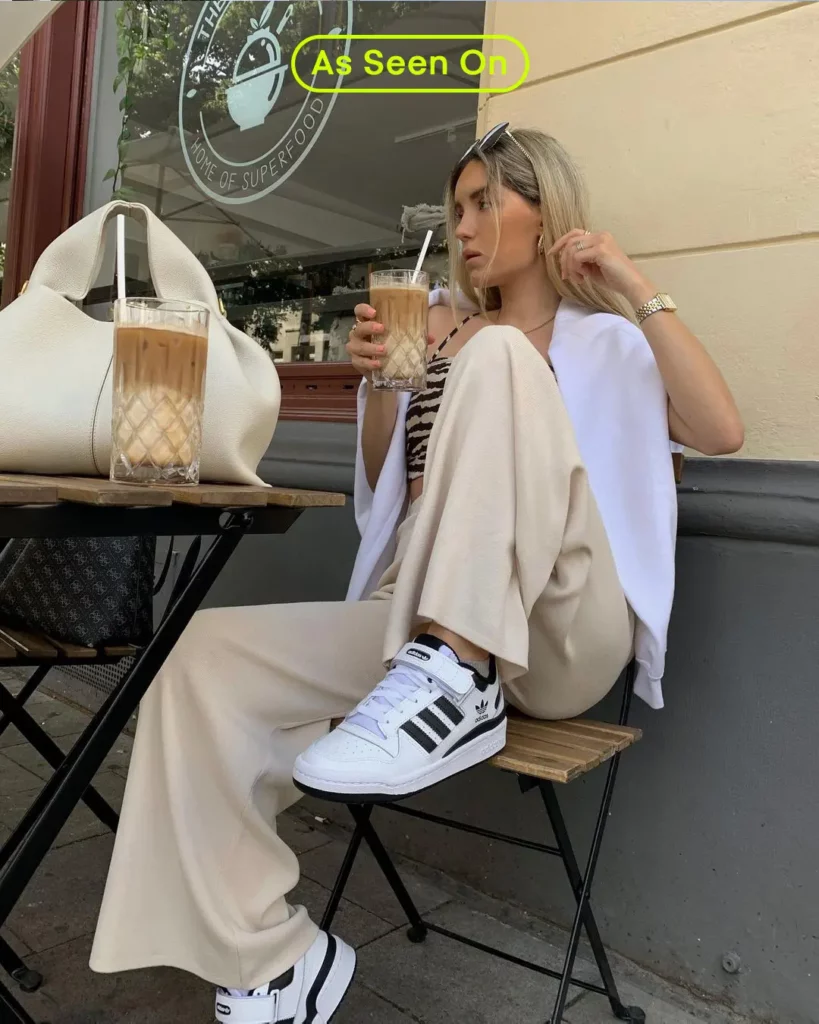 Price Range: Varies based on brand ($10 – $1,000)
Size Range: 0 – 26
Founded: June 3, 2000
Founder(s): Nick Robertson, Andrew Regan, Quentin Griffiths, Deborah Thorpe
Popular Sections: Dresses, Shoes, Activewear
ASOS is a UK-based online retailer that specializes in fashion and beauty products for men and women. The company was founded in 2000 and has since become a leading player in the global fashion market.
Similar to the previous store we shared, ASOS is a marketplace rather than an individual brand.
ASOS offers over 850 brands and more than 50,000 products, so you'll find thousands of pieces with that fun boho flair.
In addition to its own line of clothing, ASOS also sells products from a number of well-known brands, including Topshop, Nike, and Adidas.
---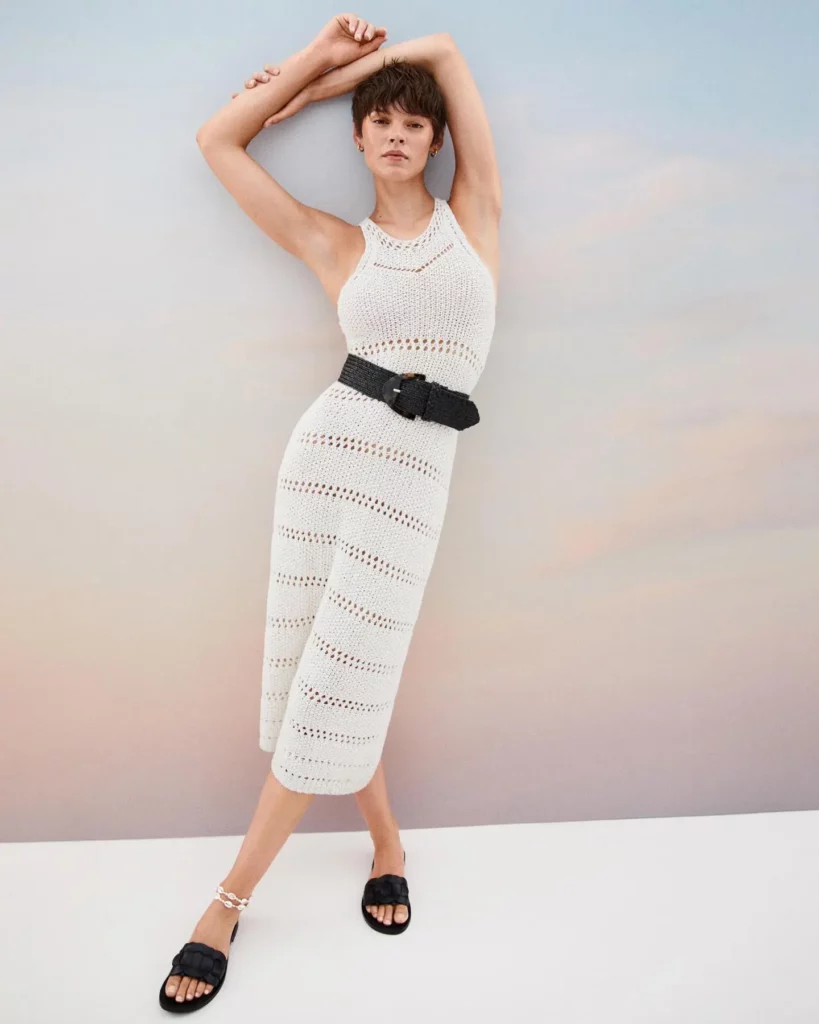 This company has popped up everywhere lately and offers everything from dresses and tops to jeans and swimwear.
Mango is known for its stylish, yet affordable clothes, and has become one of the most popular brands among fashion-conscious consumers.
They offer a variety of minimalistic styles as well as more fun prints, plenty of which fit perfectly into that bohemian style.
Prices at Mango are similar to Free People, but we also love shopping on Mango Outlet to score some deals.
---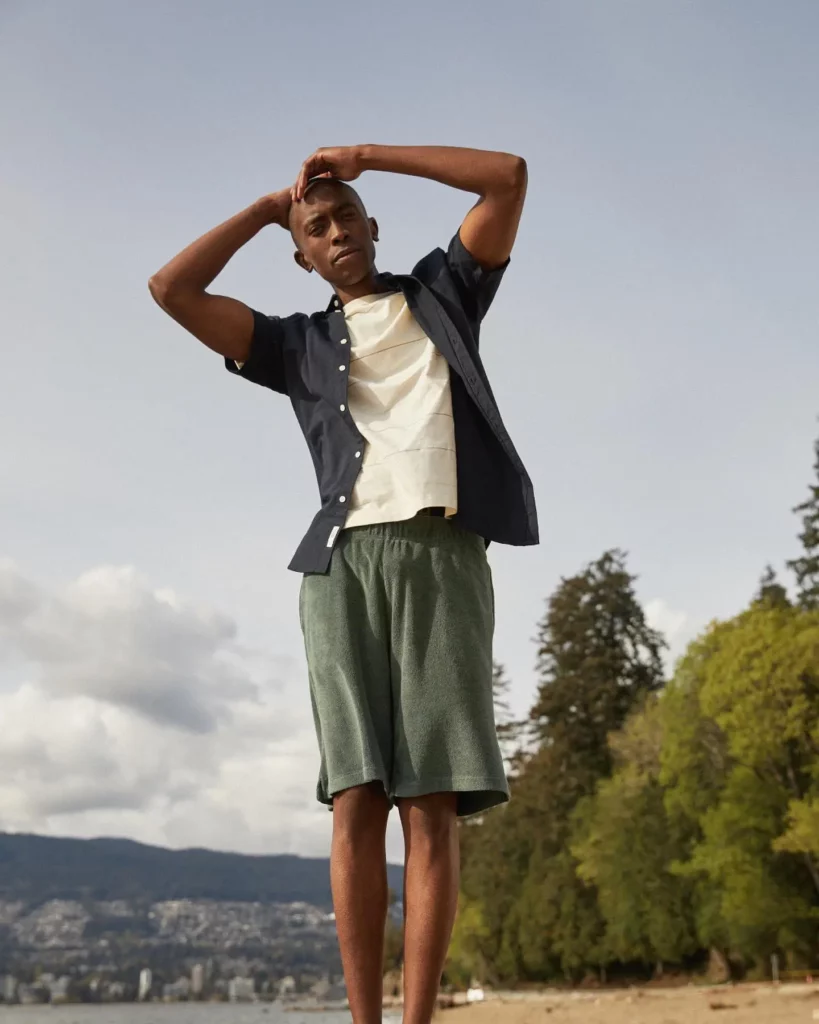 Price Range: $30 – $100
Size Range: XXS – XL
Founded: 2009
Founder(s): Ethan Song & Hicham Ratnani
Frank and Oak is a Canadian clothing company that was founded in 2012. The company's mission is to provide high-quality, stylish clothes for men and women at a reasonable price.
Frank and Oak offers a wide range of clothes for all occasions, from casual wear to formal wear, and prides themselves on their high-quality materials.
Although most of their clothing is less unique than styles you'd find at Free People, they do have a small selection of more unique boho options. That said, they have great basics that can be paired with any outfit.
---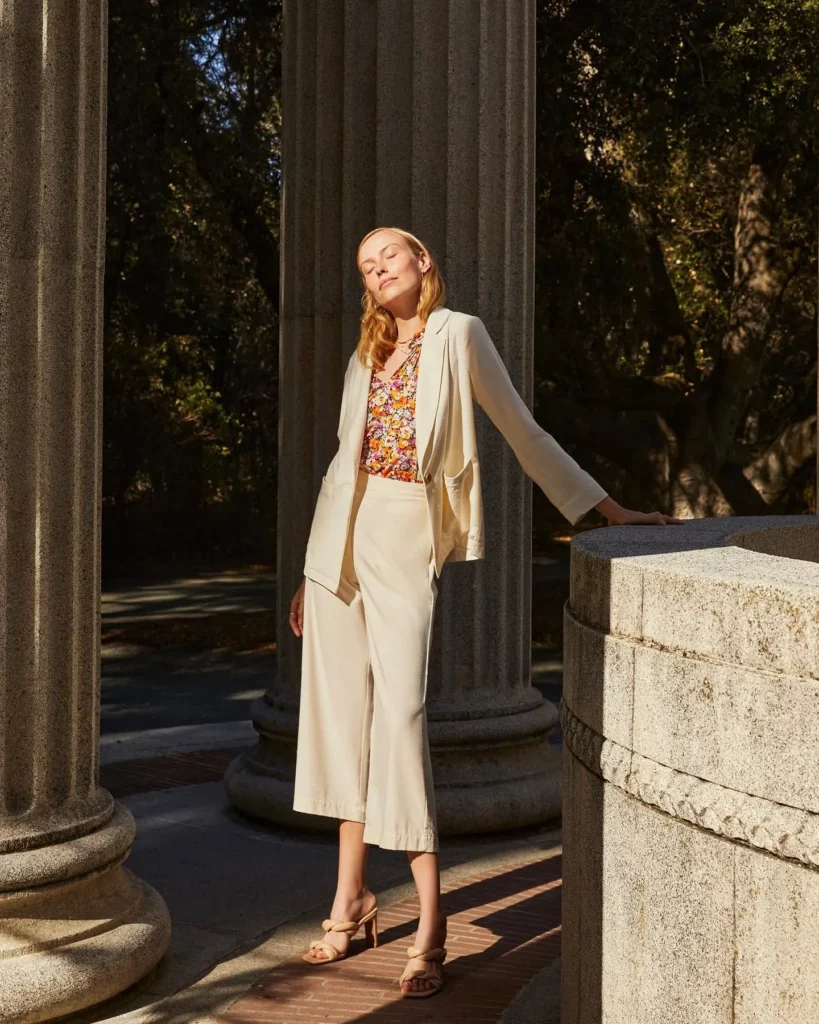 Price Range: $50 – $250
Size Range: XS – XL
Founded: 2010
Founder(s): Linda Balti, Christoph Frehsee
Popular Sections: Tees, Dresses, Loungewear
Amour Vert is a clothing company with a difference. Not only do they make stylish and sustainable clothing, but they also plant a tree for every item of clothing sold.
As a result, Amour Vert has helped to offset more than 1 million pounds of carbon dioxide emissions.
Amour Vert is not only helping to protect the environment but also supports a range of important causes. If you're looking for fashion with a conscience, then Amour Vert is a perfect choice.
But best of all, their clothing is gorgeous with plenty of boho options. From floral-inspired dresses to washable silk blouses, you're bound to find your new favorite garments here.
---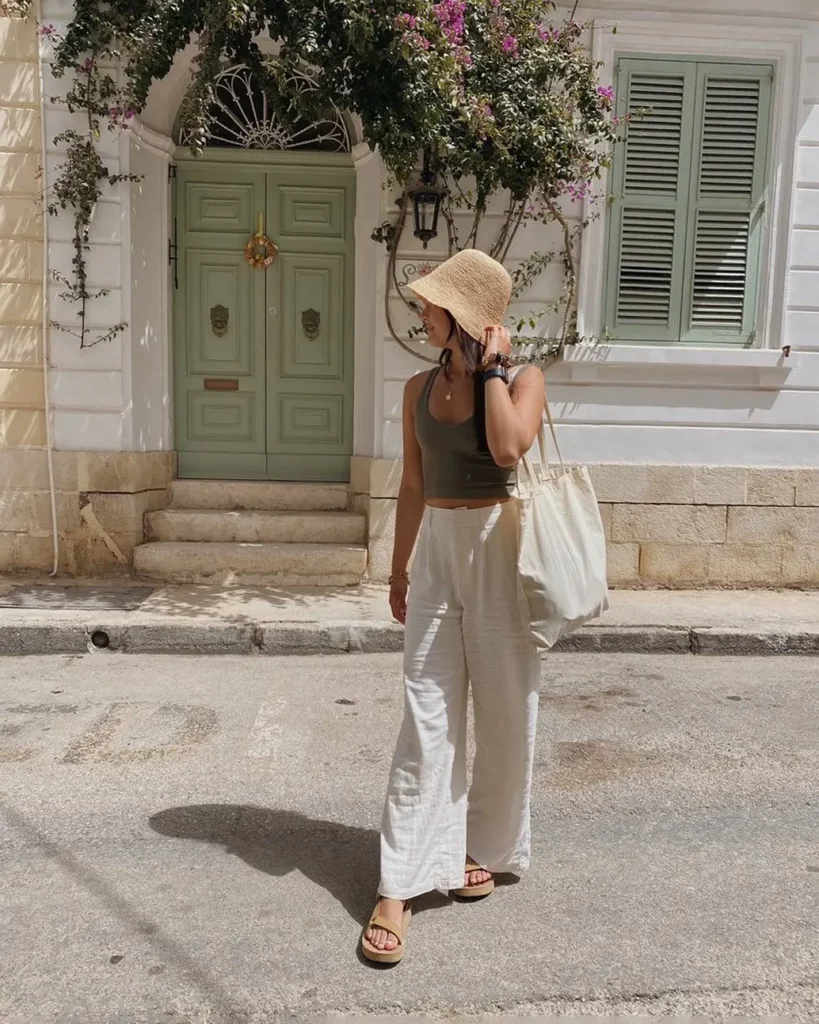 Price Range: $50 – $300
Size Range: XS – L
Founded: 2013
Founder(s): Sara Hilden Bengtsson
Hence the name, this brand believes in telling your story through fashion. This brand has become a popular destination for women who are looking for stylish clothes to express themselves.
In addition to its online store, & Other Stories has several brick-and-mortar stores around the world. The brand's flagship store is located in Stockholm, but stores can also be found in major cities such as London, Paris, and New York.
---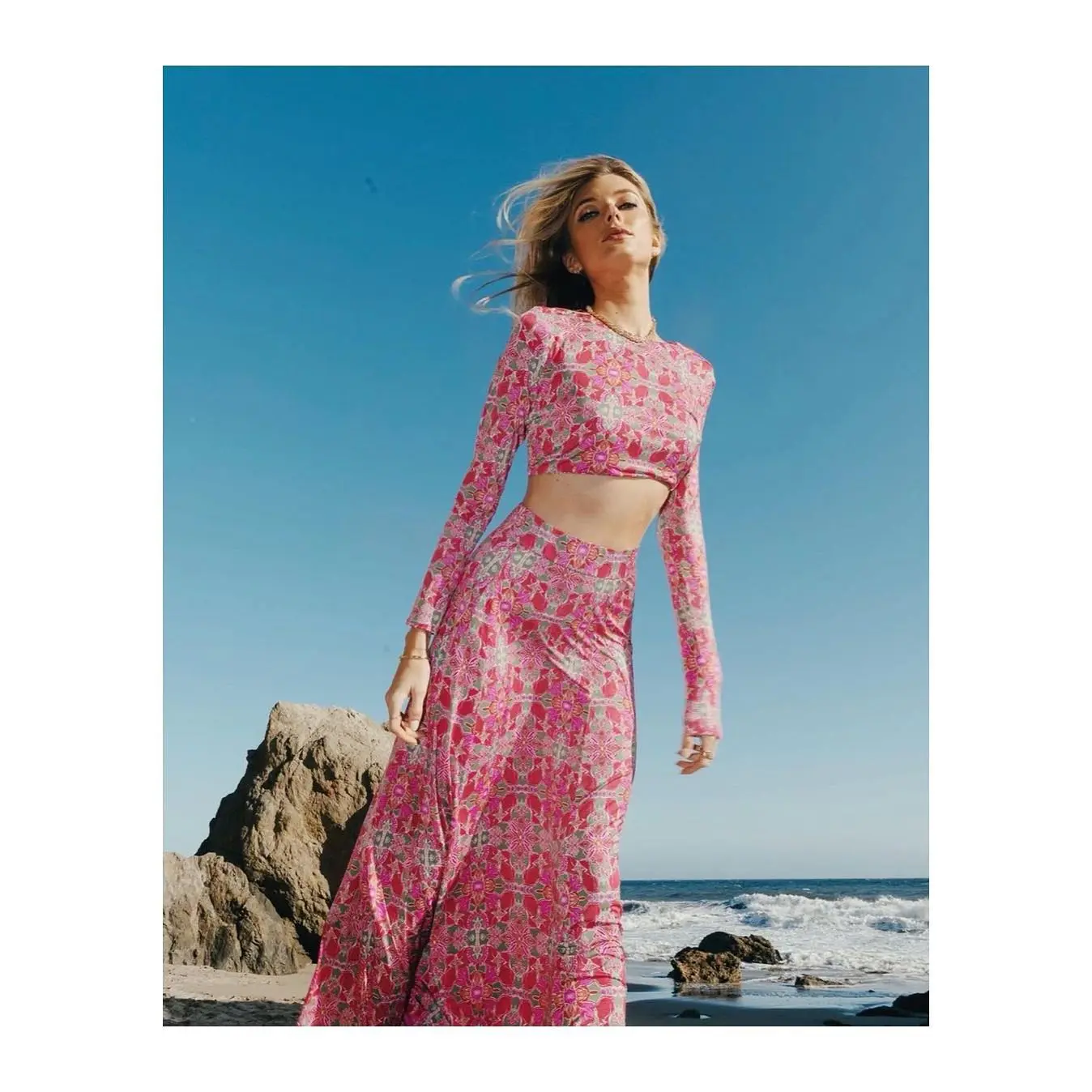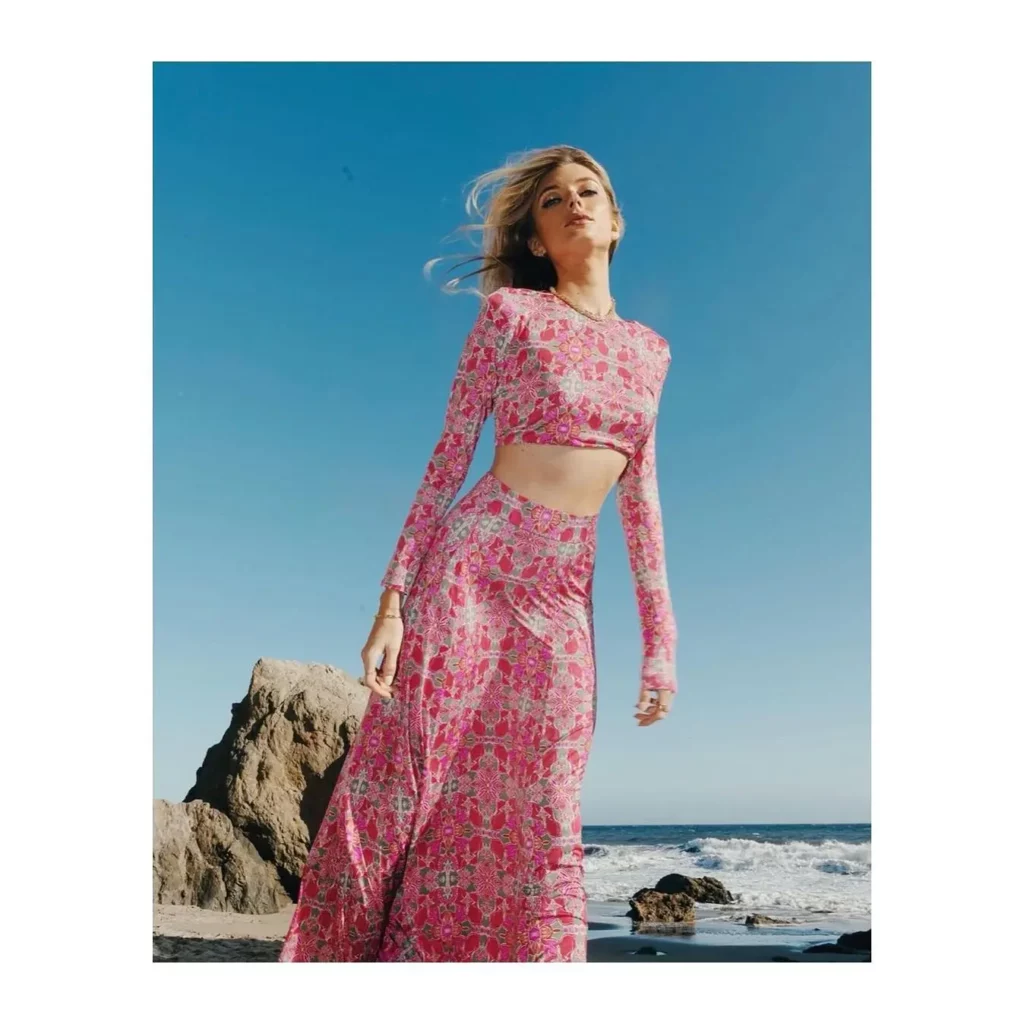 Price Range: $200 – $450
Size Range: XS – XL
Founded: 2016
Founder(s): Shadi Askari-Farhat's
Popular Sections: Tops, Rompers & Jumpsuits, Dresses
With a core principle of effortless femininity, MISA is a beautiful bohemian-inspired brand.
Like many other brands similar to Free People, this brand has plenty of ruffled dresses and eye-catching floral designs.
Although slightly more expensive than comparable items at Free People, they are a passionate team that is dedicated to quality.
All of their garments are made with love in Los Angeles by their team of designers, pattern-makers, and sewists.
---
EDITOR NOTE
Let's be honest, Free People prices aren't affordable for a lot of us, so we also included this section for slightly cheaper alternatives!
---
Price Range: $10 – $50
Size Range: XS – 4XL
Founded: 2020
Founder(s): Michael Wang
Popular Sections: Feeling Retro, Dresses, New New
Cider is a fairly new overseas brand that has been blowing up on social media lately. Shoppers love their amazing prices, ultra-trendy styles, and quality garments.
While the quality isn't always out of this world, it's impressive compared to the prices.
Shopping at similar cheap overseas brands, such as SheIn, is always a hit or miss. However, Cider seems to have better quality control (even for more delicate items like knitwear).
View our full Cider Clothing review for more details!
---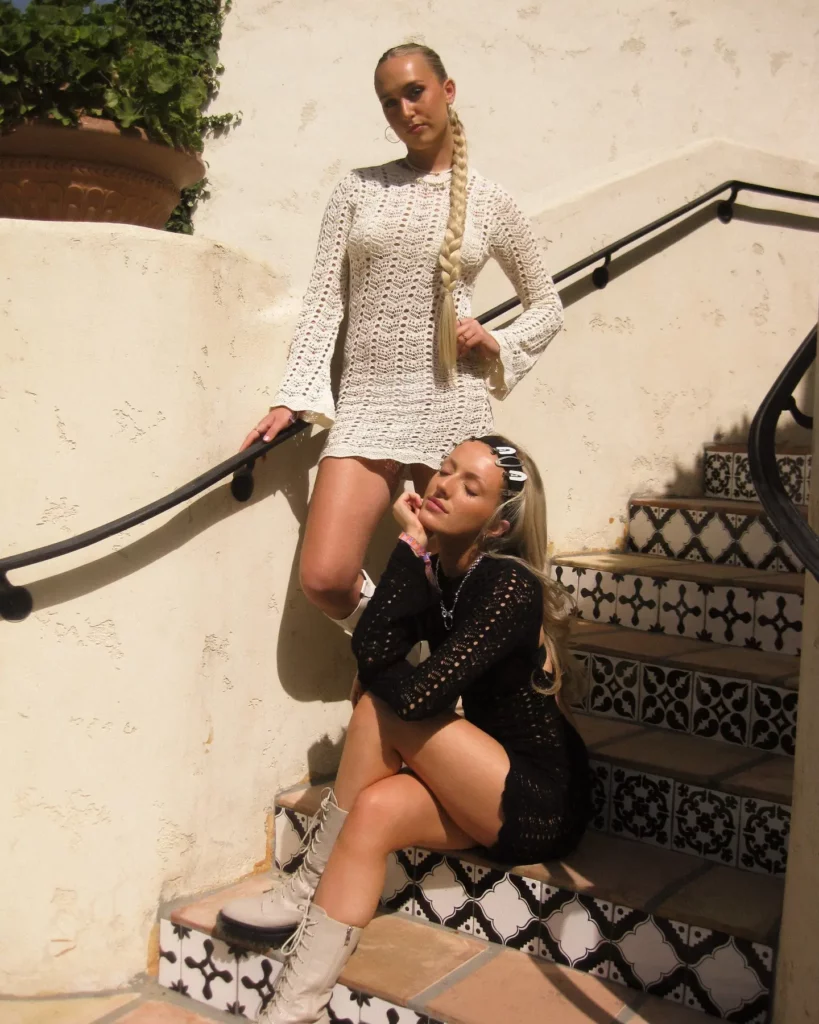 Price Range: $20 – $80
Size Range: XS-3XL
Founded: 2006
Founder(s): Sophia Amoruso
Popular Sections: Festival Outfits, Sales, Tops
This fast-fashion retailer is a great spot to find amazing deals. They almost always have 50% off everything – if they don't, you should definitely wait for it to come back.
However, most of their items are made of polyester, so I would shop with caution (these are more likely to be low quality and become damaged after a few washes).
RELATED: Nasty Gal Reviews: My Honest Experience
---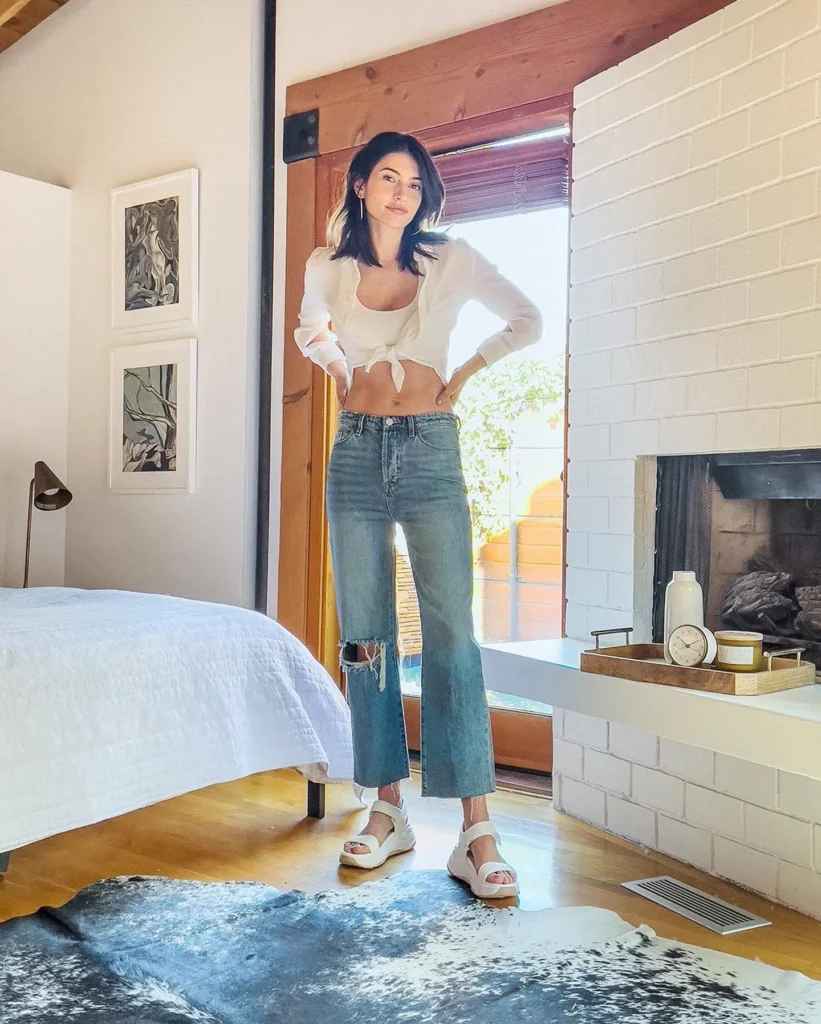 If you haven't checked out Nordstrom Rack yet, you're missing out.
You can find some of the brands above for cheaper prices (they even have a ton of Free People clothes for significantly cheaper prices).
Overall, it's a great place to find designer brands for discounted prices (we also love their home section, don't forget to check that out).
---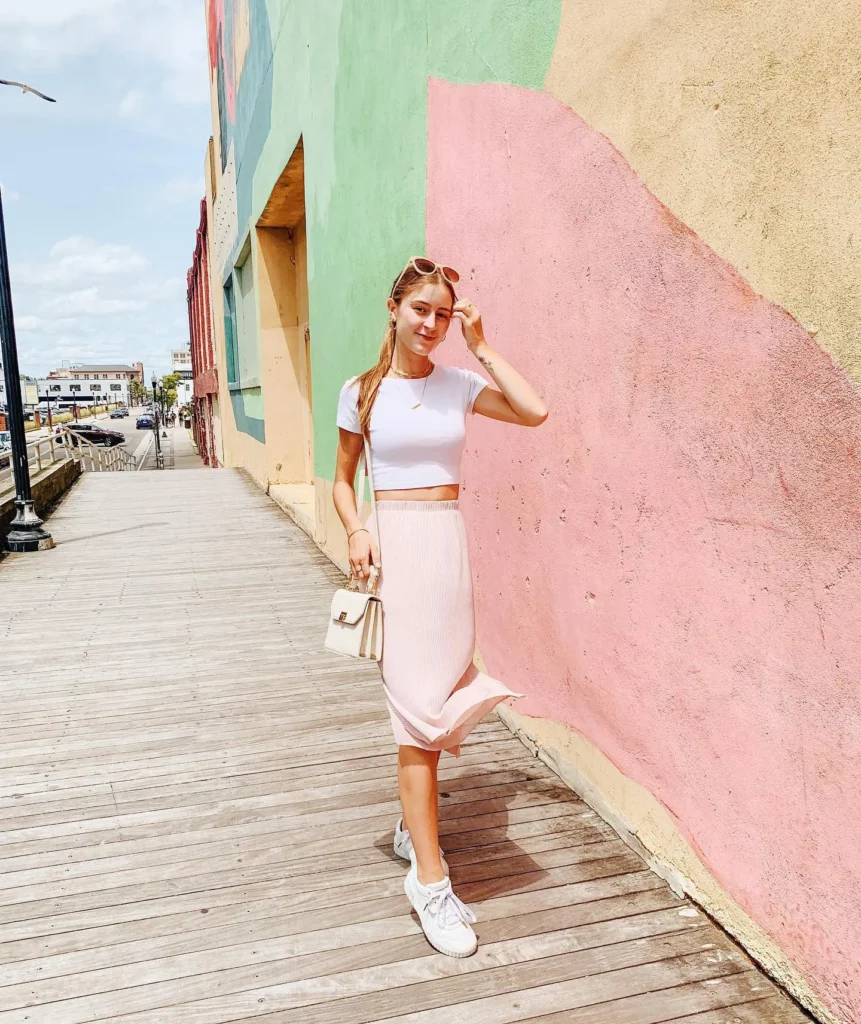 Price Range: Varies based on brand ($5 – $500+)
Size Range: XXS-5XL
Founded: 2009
Founder(s): James Reinhart, Chris Homer, Oliver Lubin
ThredUp is actually a great website to find discounted Free People clothes (as well as other similar brands listed above).
They have thousands upon thousands of items in this online thrift shop, so it's easiest to search by your favorite brands rather than scroll through everything.
On top of getting better deals, it's also a more sustainable way to shop for clothes!
---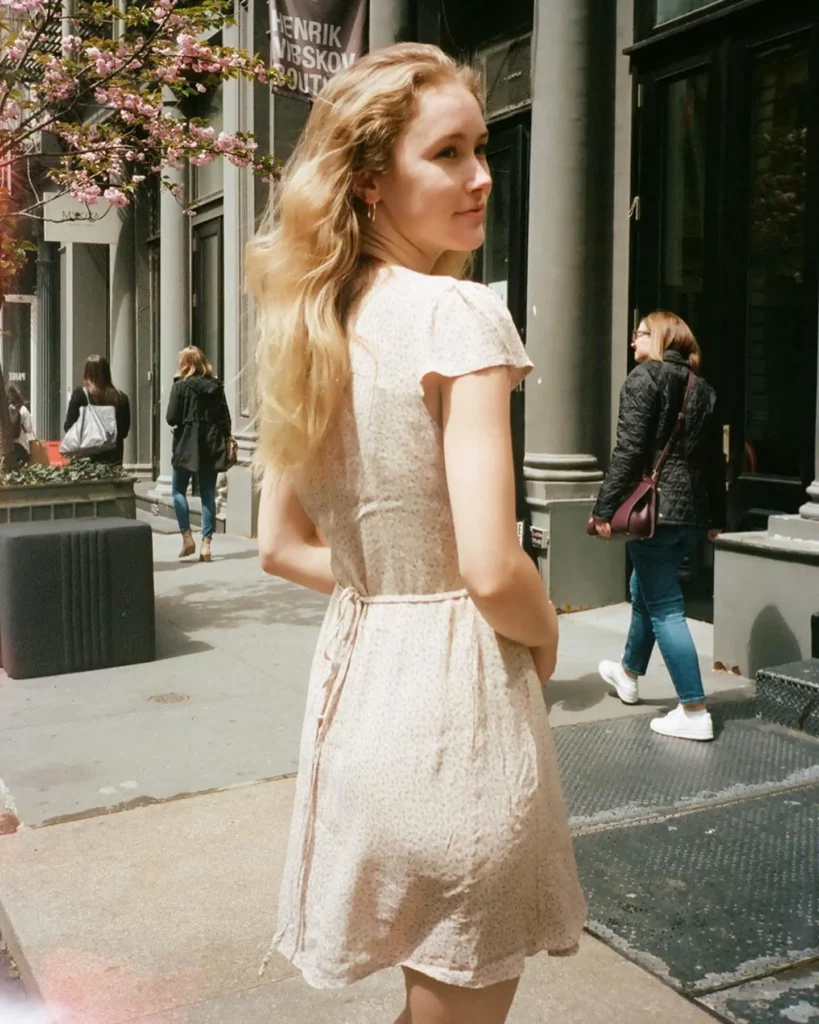 Price Range: $15 – $50
Size Range: XS-S
Founded: 1970
Founder(s): Silvio Marsan
Popular Sections: Accessories, Basics, Graphics
Brandy Melville is a great spot to find clothes similar to Free People without breaking the bank.
Their styles aren't too unique, but they're a great spot to stock up on essentials that can be paired with pieces that make more of a statement!
Nearly everything they sell is under $40 (and a lot of it is made of cotton rather than polyester), so you can go crazy here.
---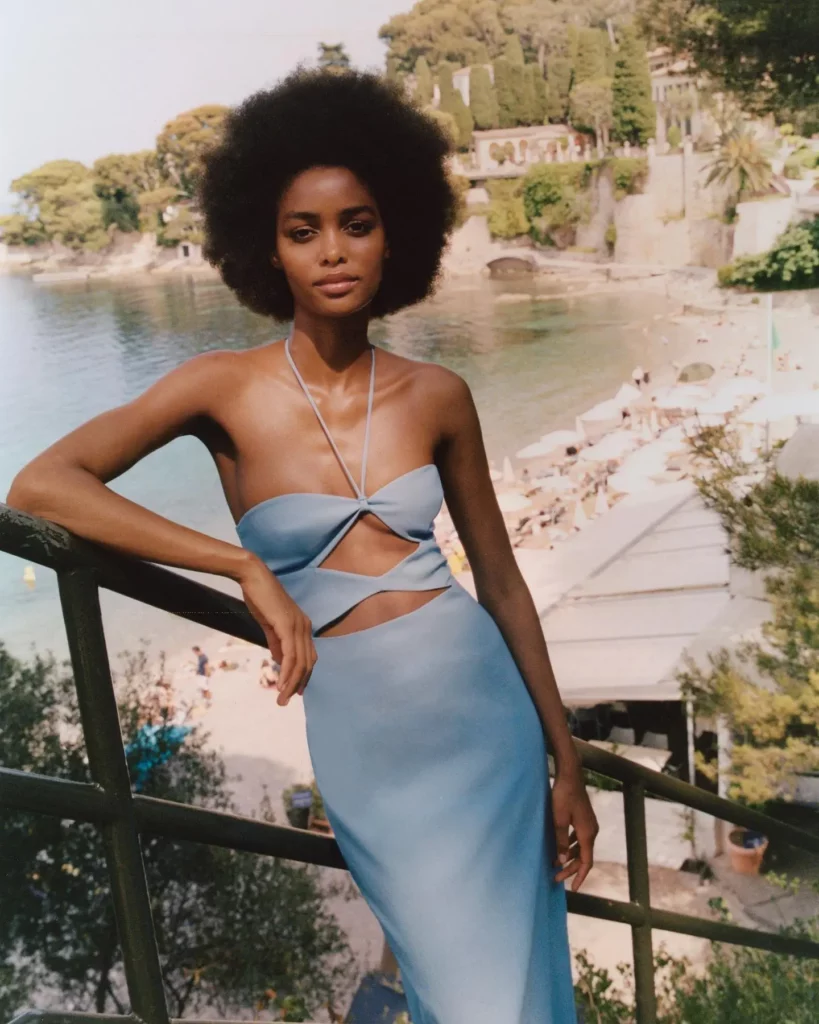 Price Range: $10 – $100
Size Range: S-L
Founded: 1975
Founder(s): Amancio Ortega
While Zara doesn't advertise themselves with that bohemian vibe, they do have some items that Free People lovers will appreciate.
Their prices are also typically more affordable than Free People, but the quality is pretty good overall. Plus, you can always find the latest trends.
---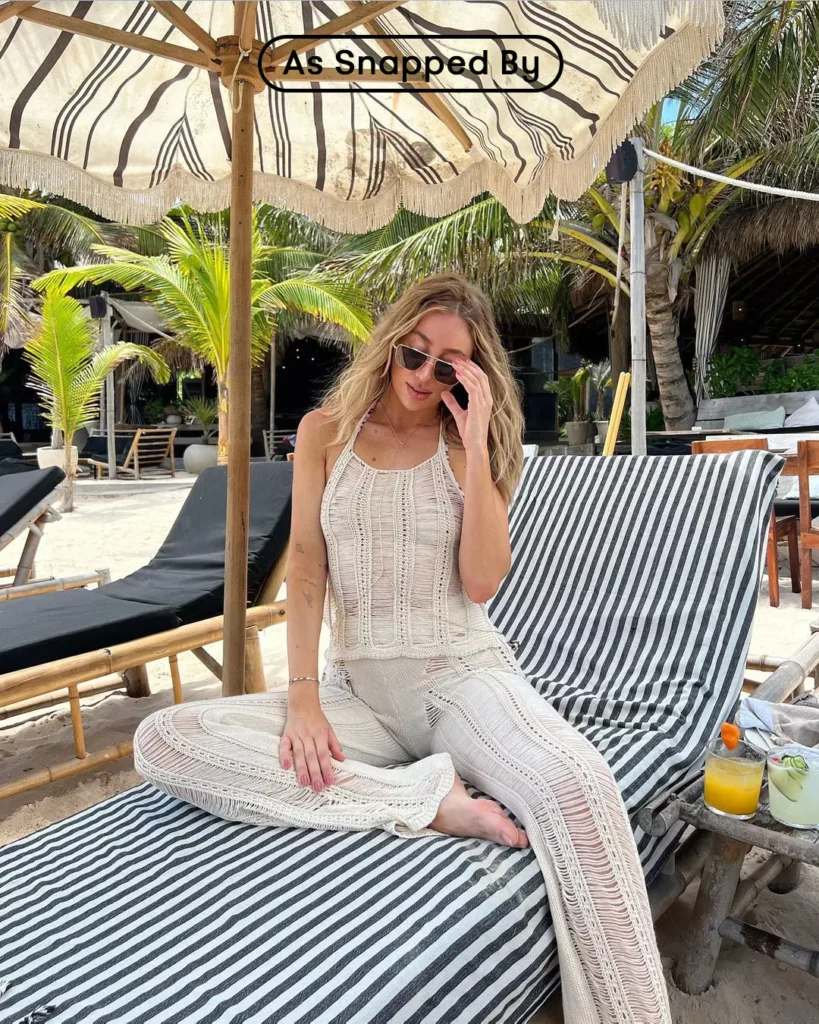 Price Range: $10 – $100
Size Range: XS-5XL
Founded: 1964
Founder(s): Raymond Montague Burton
Popular Sections: Womens, Mens, Dresses, Accessories
Topshop is another more affordable alternative to Free People. They feature all types of styles, but they do have plenty of boho-inspired selections.
It's a great store for those of us who tend to have many different styles. If you find yourself throwing on a flowery dress one day and a graphic tee with ripped jeans the next day, you'll love Topshop.
UP NEXT: 16 Best Boho Clothing Brands for Free-Spirited Style