Oftentimes, warm weather brings out the flowy skirts and sundresses that everybody has been holding onto in their closets. If this clothing style is your favorite, then curating a list of boho clothing brands might be on your to-do list.
Boho is often defined as a hippie style with an emphasis on neutral and earthy tones, retro patterns, and a more natural feel. It could generally be described as the "I tried, but I didn't try" sort of look.
Some individuals may think that in order to dress "bohemian" you have to splurge. However, there are plenty of boho-style brands that offer clothing for a range of different prices.
No matter what your budget is, you will surely be able to find something that lets out the free spirit inside of you.
Best Boho Clothing Brands
Average pricing: $6.95 – $1,700.00
Size range: 2XS – XL (women)
The classic Anthropologie could be the perfect stop on your boho brand search. This popular brand carries classic garments with a little bit of a twist!
Many of their pieces come in neutrals as well as bright colors, which allows for diversity in shopping as well as an appeal to a wide variety of styles. Anthropologie also sells homeware, lifestyle, skincare, and makeup products within their stores, creating a fun environment for customers to enjoy.
---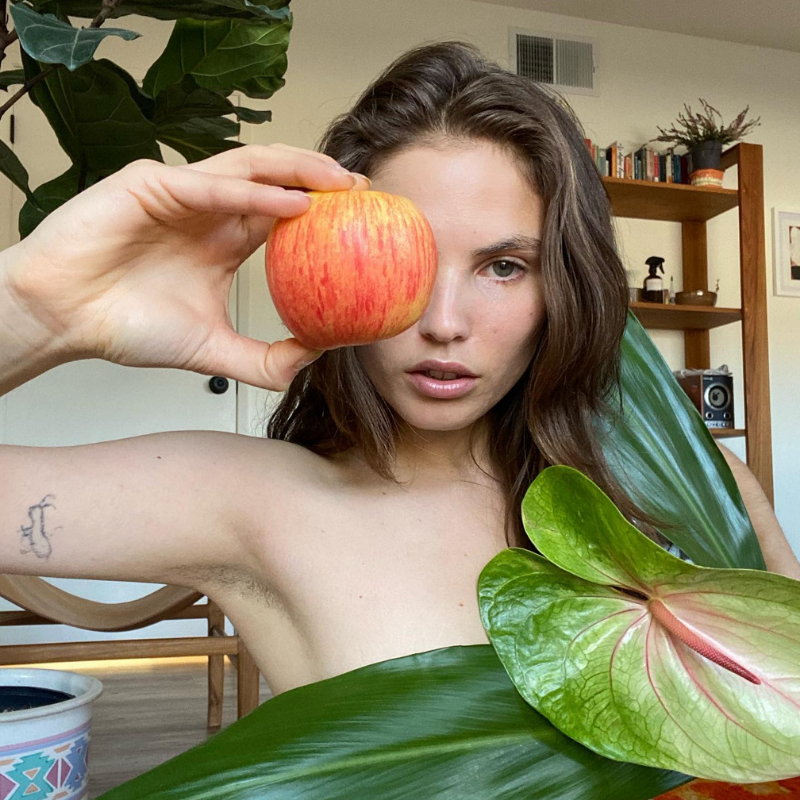 Average pricing: $30 – $1,700.00
Size range: XS – XLP (women)
With dresses galore, Reformation is a brand that has made a name for itself by creating sustainable clothing that is fashion-forward. Their products are targeted toward those in their twenties and thirties, while still offering a collection of different silhouettes.
Whether you are in need of a cocktail dress or a fun two-piece set, Reformation has options that will last for years while also being a sustainable and eco-friendly option.
RELATED: My Reformation Reviews: Is This Eco-Friendly Brand Worth It?
---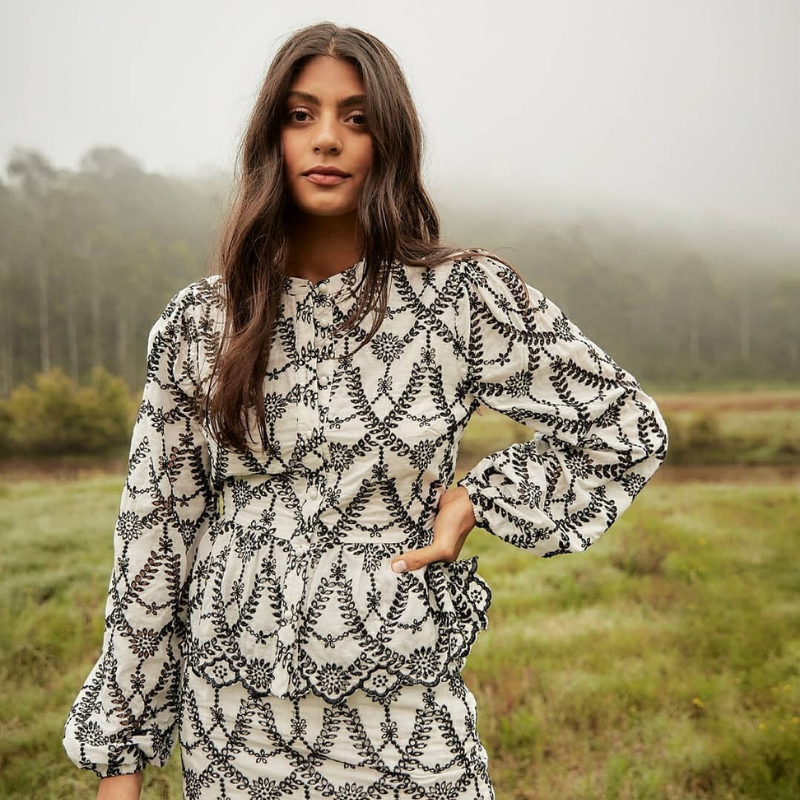 Average pricing: $29.95 – $225.95
Size range: XS – 2XL (women)
If you are a lover of bohemian sundresses, look no further than MINKPINK. With a strong emphasis on one-piece garments, this brand has a variety of dress styles with different colors and patterns to give a fun new outfit for any season.
If you are somebody who likes an easy outfit when getting ready in the morning, then this is the perfect brand for you.
---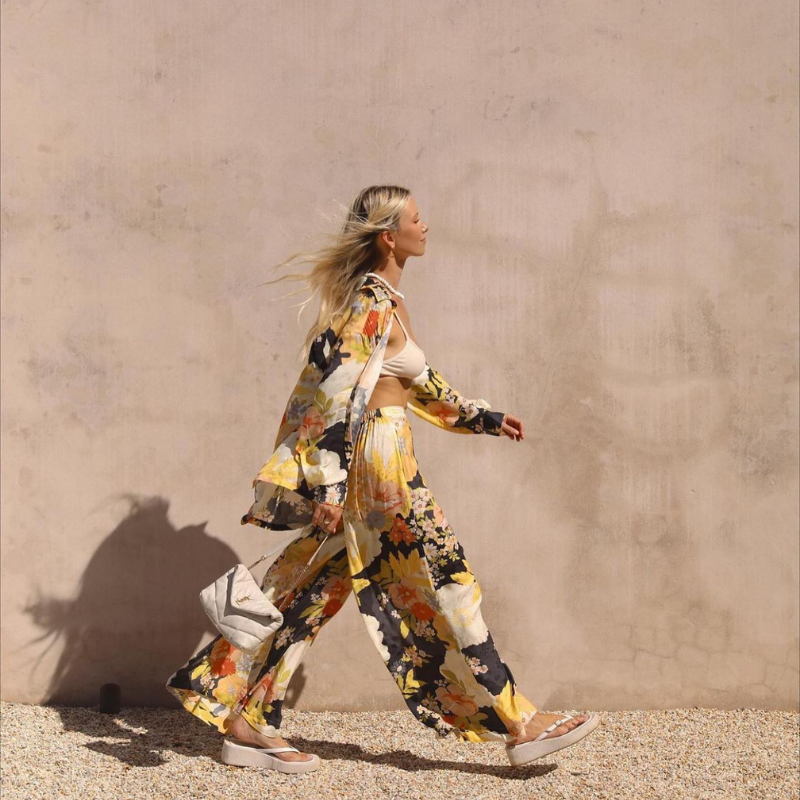 Average pricing: $27.00 – $429.00
Size range: 2XS – 2XL (women)
SPELL, aka Spell and the G*psy Collective, is a self-proclaimed modern boho clothing brand.
They are in the process of officially changing their name after realizing how the term "g*psy" can be offensive.
They have several collections with a variety of boho looks: their Utopia collection gives a beachy vibe, with Rose Garden and Garden Party embrace colorful, floral patterns and designs that are reminiscent of afternoon tea.
---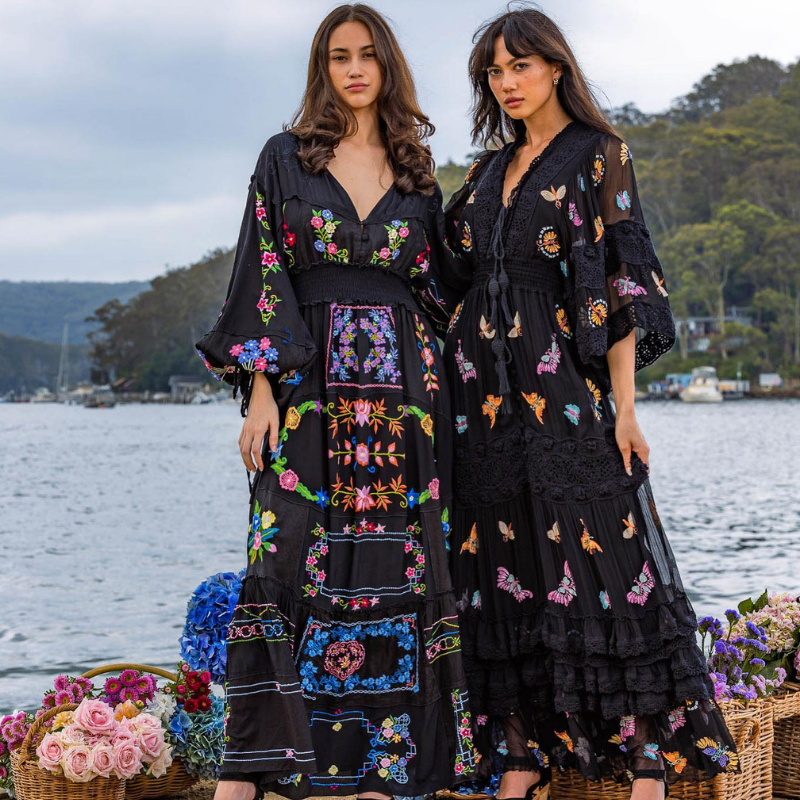 Average pricing: $35.00 – $1,200.00
Size range: XS – XL (women)
Although the price range of Fillyboo might make you hesitate, you have to keep in mind why the prices are so high. Each piece is hand-made and designed so you get a truly unique bohemian piece.
Each piece is crocheted and embroidered in the small towns of Java and Bali. No one will have the same unique clothing when you shop from Fillyboo.
Plus, they do have a sale section for some discounted pieces.
---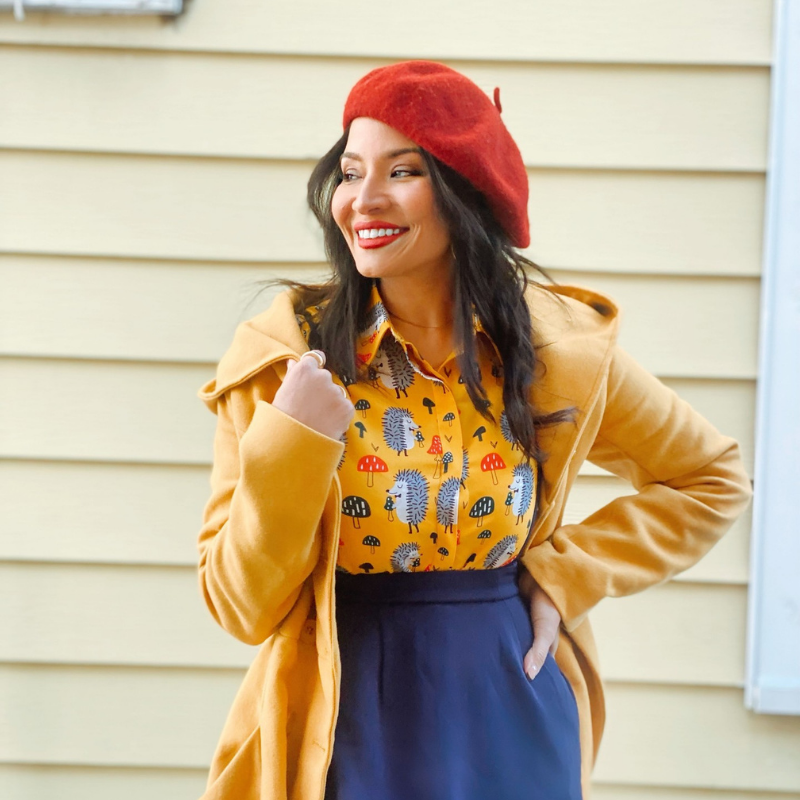 Average pricing: $33.96 – $362.79
Size range: XS – 4X (women)
Although not directly a bohemian brand, Modcloth is known for its unique, vintage-inspired patterns and cuts.
This indie brand offers a variety of playful, feminine prints for all your boho desires.
---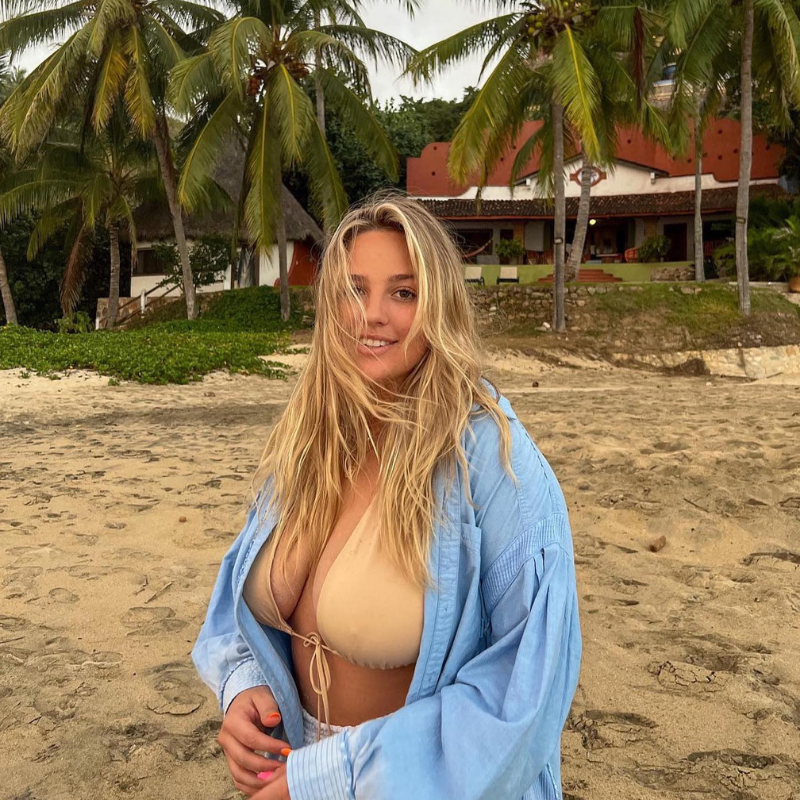 Average pricing: $20 – $2,800
Size range: XS – XL (women)
As one of the more well-known boho clothing brands on the market, Free People often strives for their clothing to represent the feminine in a strong and powerful way. With inspiration pulled from decades past, Free People offers a variety of pieces that cover styles from casual to dressy.
You can find graphic tees or maxi skirts depending on what you are feeling, and many of their pieces will match well with items you already own due to their neutral color palette and simple silhouettes.
RELATED: 14 Brands Like Free People to Shop Today
---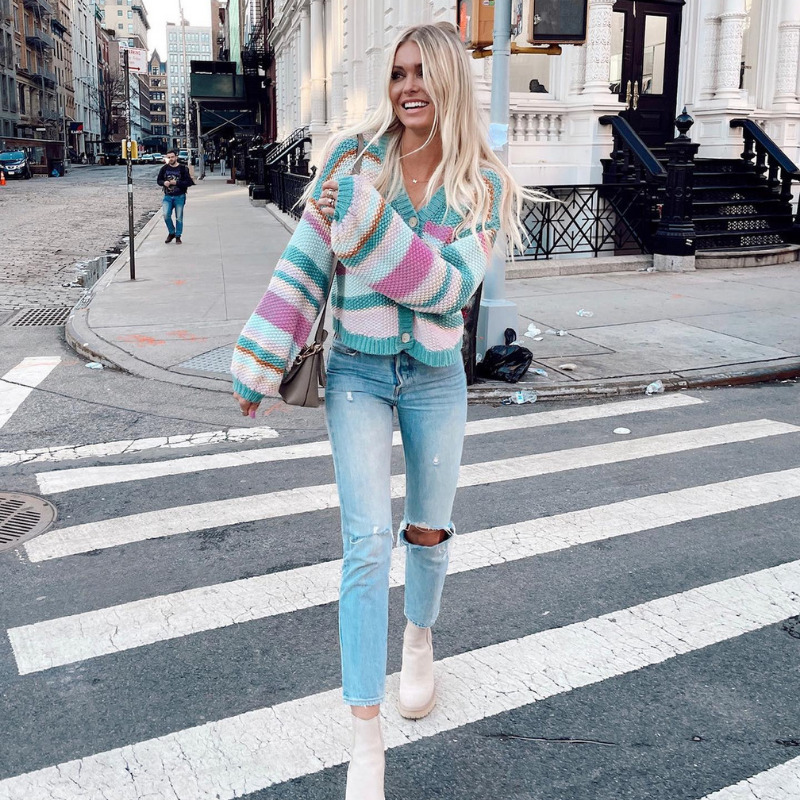 Average pricing: $18 – $298
Size range: XS – 2XL (women)
A brand that many celebrities often rep, Show Me Your Mumu is all about women's empowerment but with a soft side. Most of their items are long and flowy and are more about comfort than trying to look all done up.
However, most of their pieces can still be styled to look quite classy and elegant. So whether you are a woman on the go or staying in for the night, Show My Your Mumu has a piece waiting for you.
---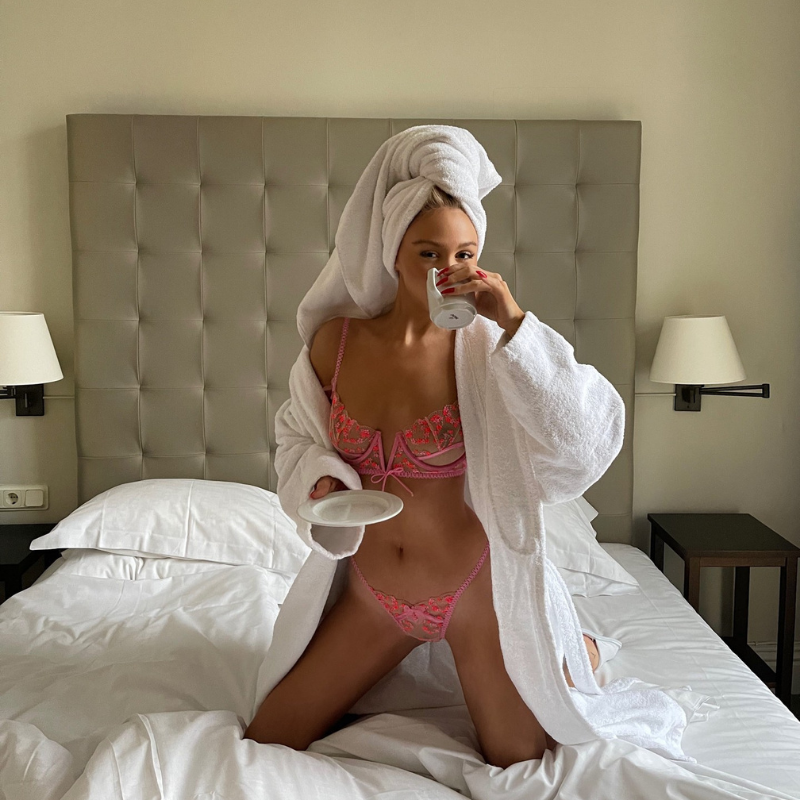 Average pricing: $17.06 – $428.75
Size range: 2XS – 2X (women)
Beginning as a small lemonade stand in Wyoming in 1996, For Love And Lemons was created when two individuals, Laura Hall and Gillian Rose Kern, met at 11 years old. From then on a friendship and partnership was born that grew into the business empire of their company today.
With much of the company's message projecting confidence and empowerment, For Love And Lemons offers not only fun and trendy bohemian style pieces, but also undergarments and lingerie as well.
RELATED: 17 Stores like For Love and Lemons to Shop From
---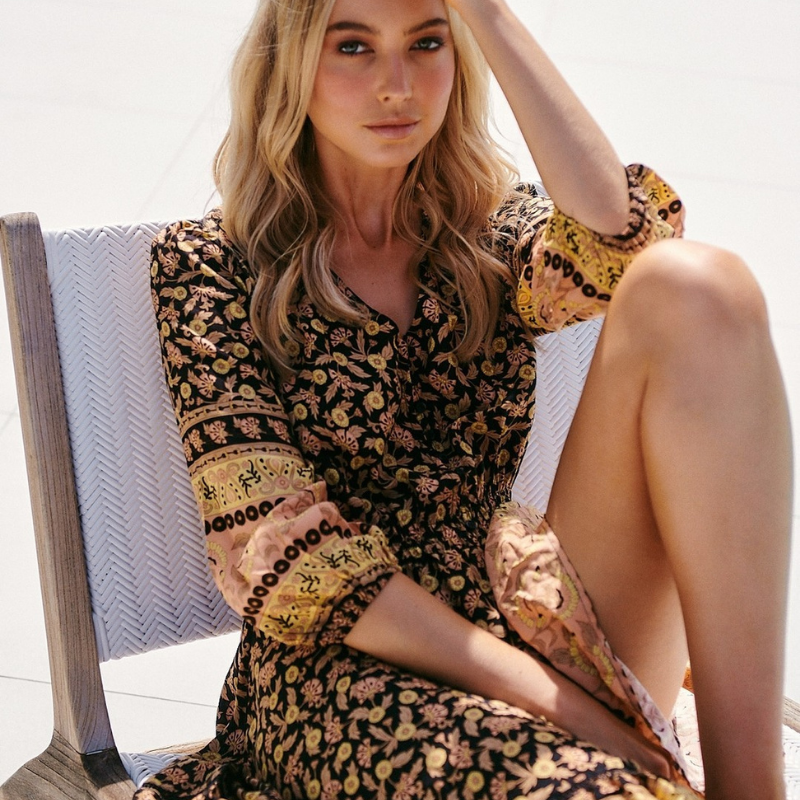 Average pricing: $7.15 – $133.98
Size range: XS – 2XL (women)
Salty Crush is the perfect affordable option for budget-friendly boho pieces.
They have a variety of prints and patterns that encompass boho-chic vibes, all at excellent prices.
---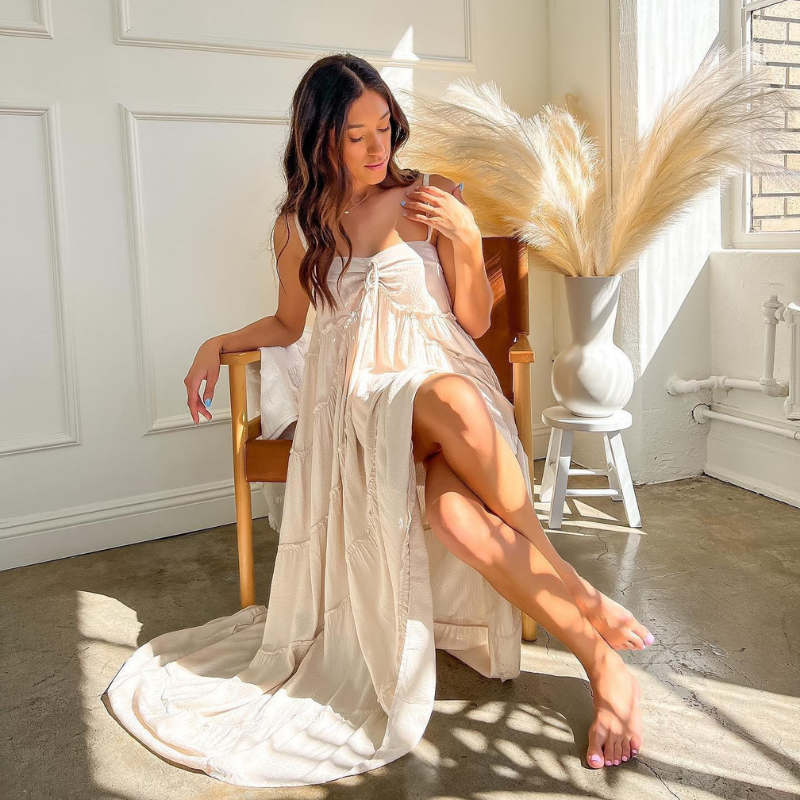 Average pricing: $14 – $224
Size range: XS – XL (women)
Lovestitch is another great brand to find more affordable pieces with an "understated bohemian feel," as the brand states.
Their pieces combine several aspects all at once, including culture, fashion, art, and more. Plus, the brand works with certified fair trade factories for a more ethical approach to fashion.
---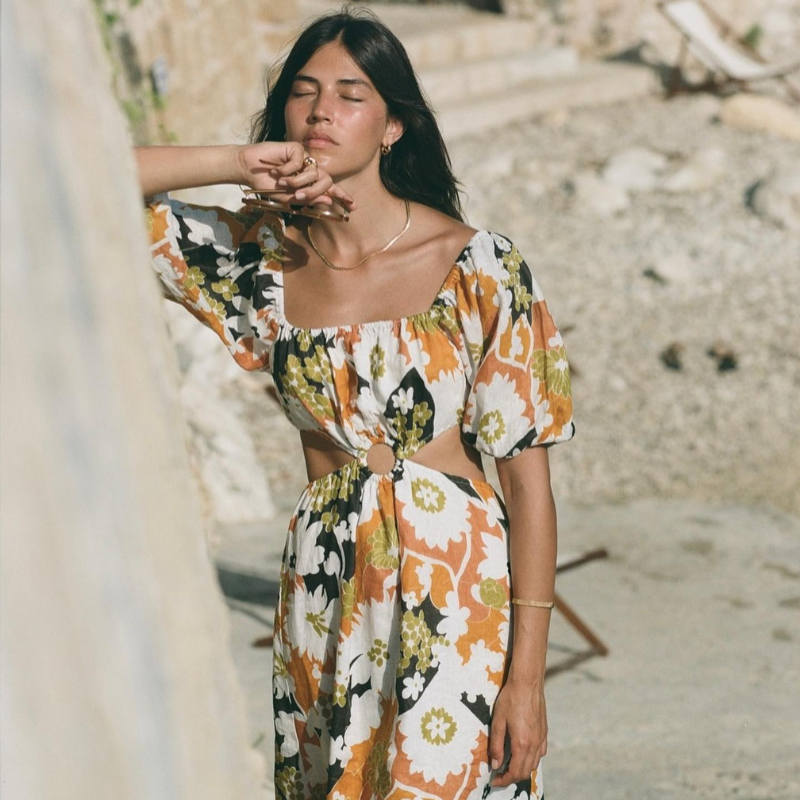 Average pricing: $50 – $329
Size range: XS – 3XL (women)
Faithfull the Brand is the place for classic cuts with bohemian prints and a nod to vintage designs.
The brand claims to keep the modern traveler in mind, creating simple yet unique pieces for the contemporary boho.
---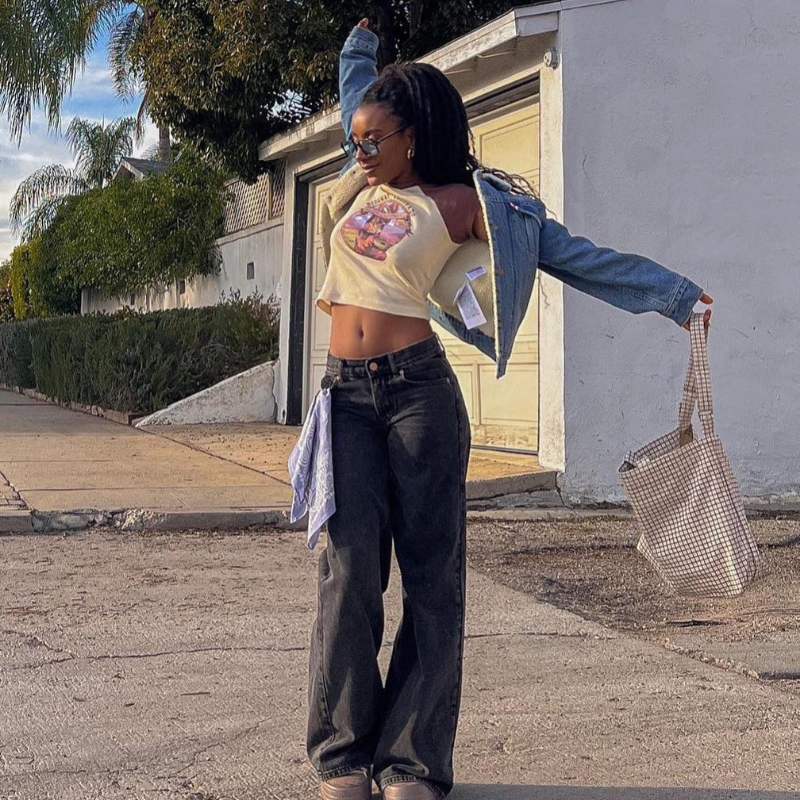 Average pricing: $10 – $469
Size range: 2XS – 3XL (women) and 2XS – 3XL (men)
For somebody on more of a budget, Urban Outfitters is the perfect one-stop shop for anything and everything bohemian. If you want to try out the boho style, but still have a little bit of edge, Urban Outfitters may just be your favorite store.
Serving a younger demographic, Urban Outfitters is most commonly known for their oversized graphic tee shirts and cute crop tops as well as flowy cardigans and fun bralettes. With such a range of products, you are sure to find something you will love. Be sure to shop their sale rack if you are looking for an extra great deal.
RELATED: 30 Stores like Urban Outfitters – Ultimate List
---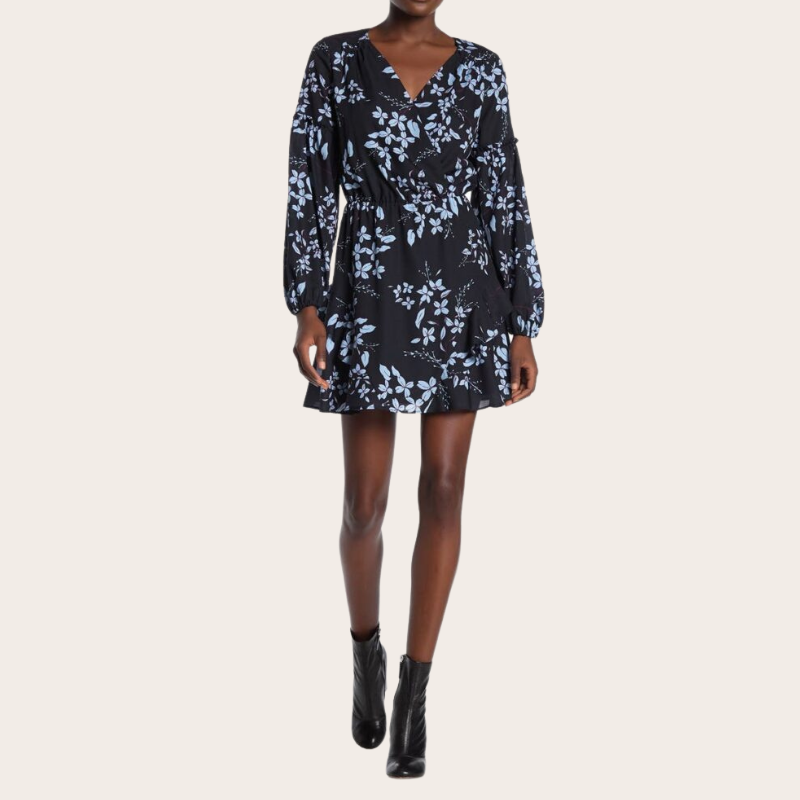 Average pricing: $9.88 – $899.98
Size range: 2XS – 3XL (women) and XS – 3XL (men)
Parker is a brand that focuses specifically on secondhand shopping, with a touch of luxury. Taking in a ton of quality bohemian pieces, Parker is a great brand to try if you focus on sustainability within your shopping.
Oftentimes, if you allow the brand to notify your email or texts, they will send messages about their next drops. This can be the best way to pick up the best new pieces before they are gone.
---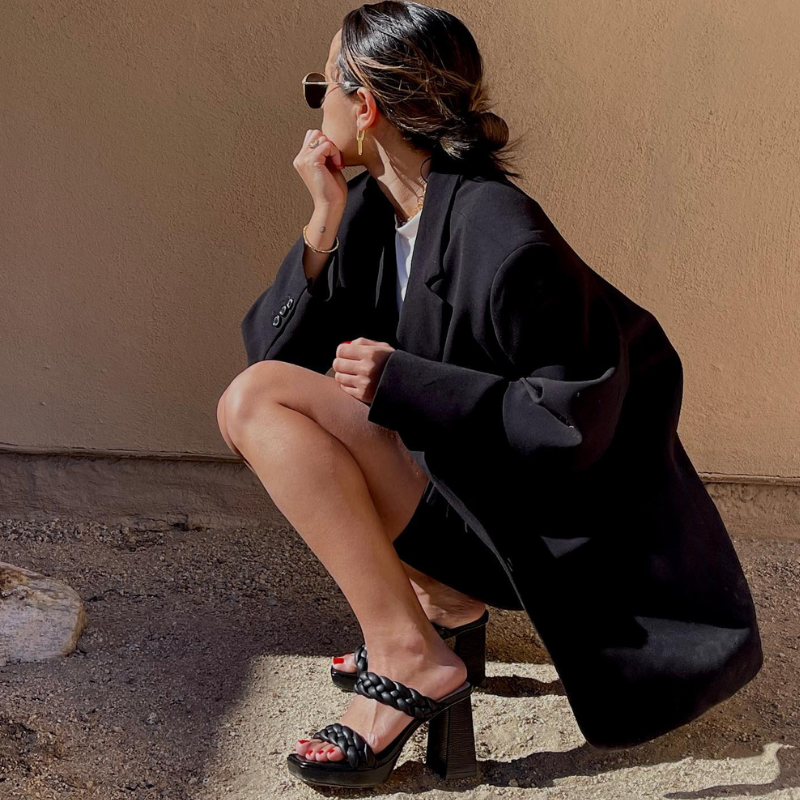 Average pricing: $39 – $295
Size range: 8 – 10 (women)
If you are in need of some bohemian-inspired shoes, Dolce Vita has you covered. Well-known for their strappy sandals, Dolce Vita offers a ton of beautiful shoes (as well as options for other clothing pieces as well).
They also offer a ton of beach-wear pieces for anybody looking for a stylish cover up on their next vacation.
---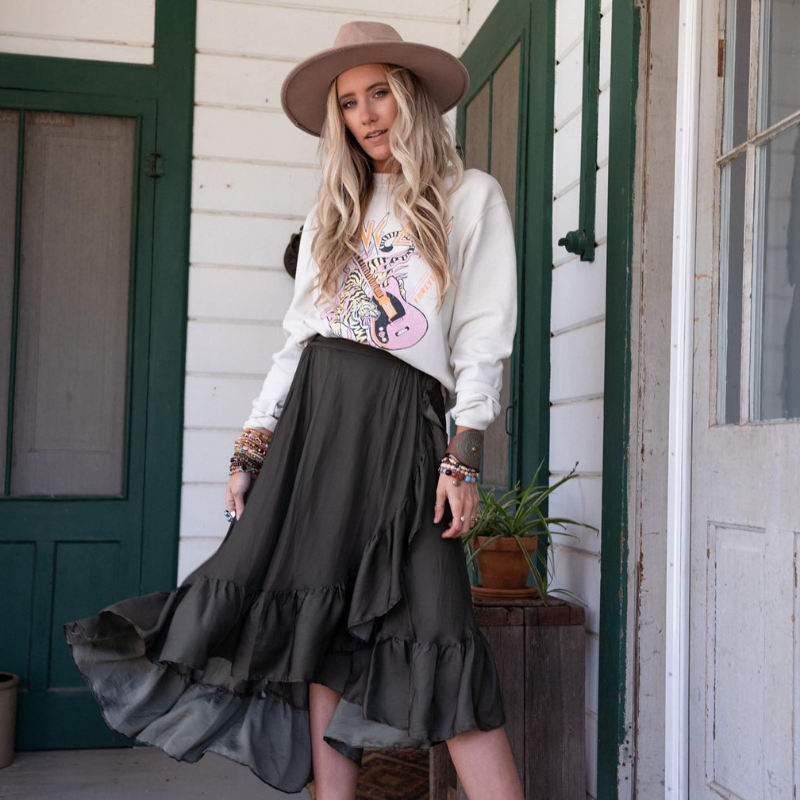 Average pricing: $18 – $108
Size range: XS – XL (women)
This boho boutique has the cutest rompers, jumpsuits, and kimonos to amp up your bohemian style. 
They have a minimalist, flowing vibe for perfect, effortless outfits that still make you look chic and put together. Plus, with their easy filtering system, it's super simple to find items according to any budget. 
---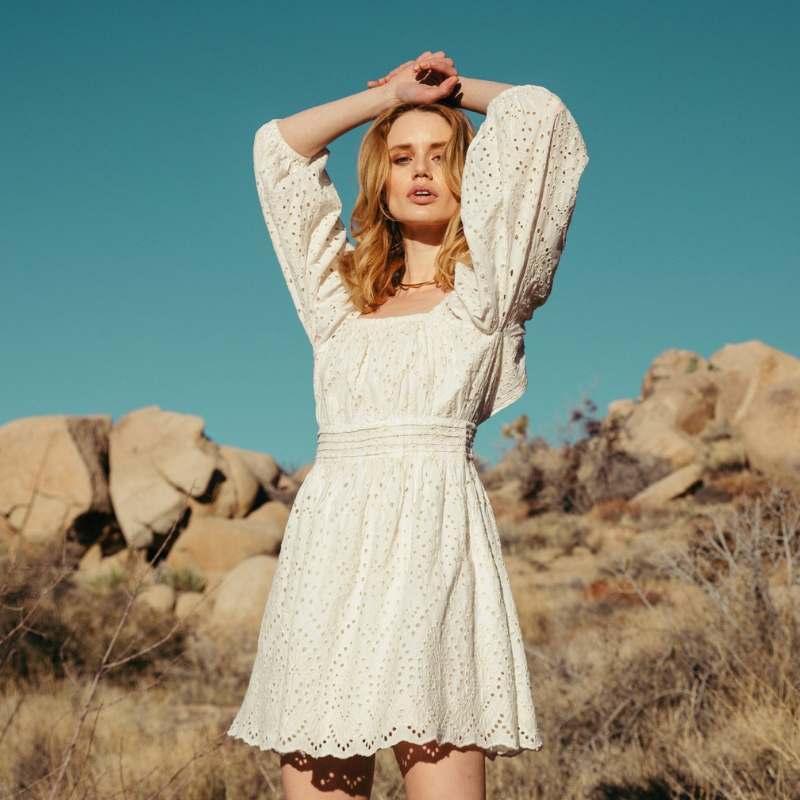 Average pricing: $138 – $298
Size range: XS – XL (women)
Inspired globally and with a focus on ethically made clothing, Cleobella is the perfect brand for anybody who loves bohemian style but also wants some simplicity in their wardrobe. Founded in Bali, the company works with local artisans to create their pieces.
Today, all of Cleobella's garments are created by artists in Bali and have a strong stance on safe and quality working conditions for their workers. With a stylish and laid-back feel, anybody is sure to find something they can rock from this brand.
---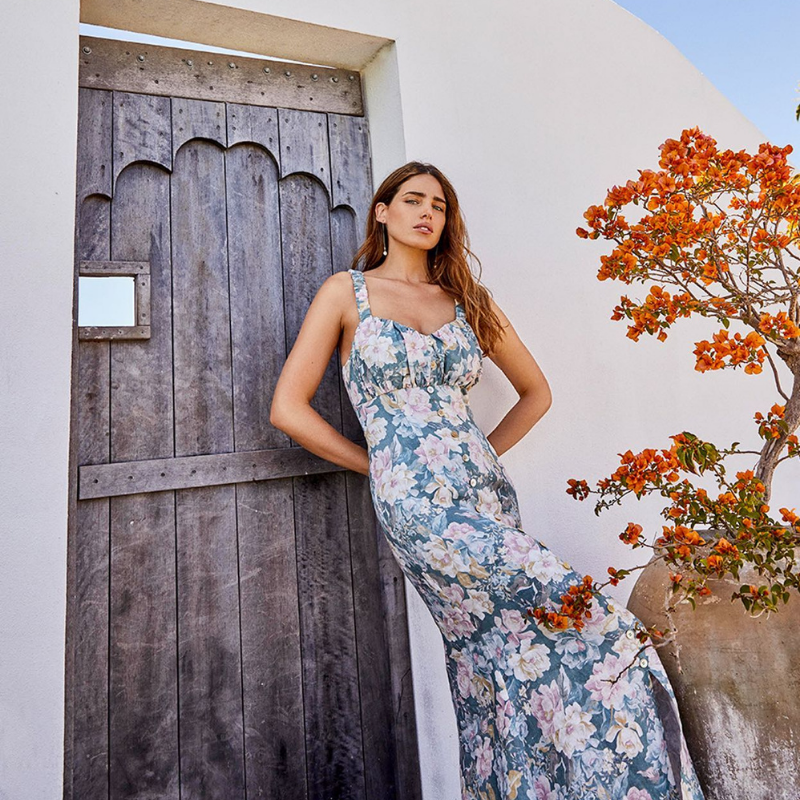 Average pricing: $19.73 – $98.67
Size range: S – XL (women)
We Are Kindred is a smaller brand that focuses on customer connections as well as making sure that everyone feels comfortable and confident in their clothing. Created in Australia, the brand's founders used their knowledge in fashion editorial to make sure their garments reached out to all different demographics.
With a soft color palette as well as a fun and flirty vibe, We Are Kindred offers a great chance to try out the bohemian style for the first time.
---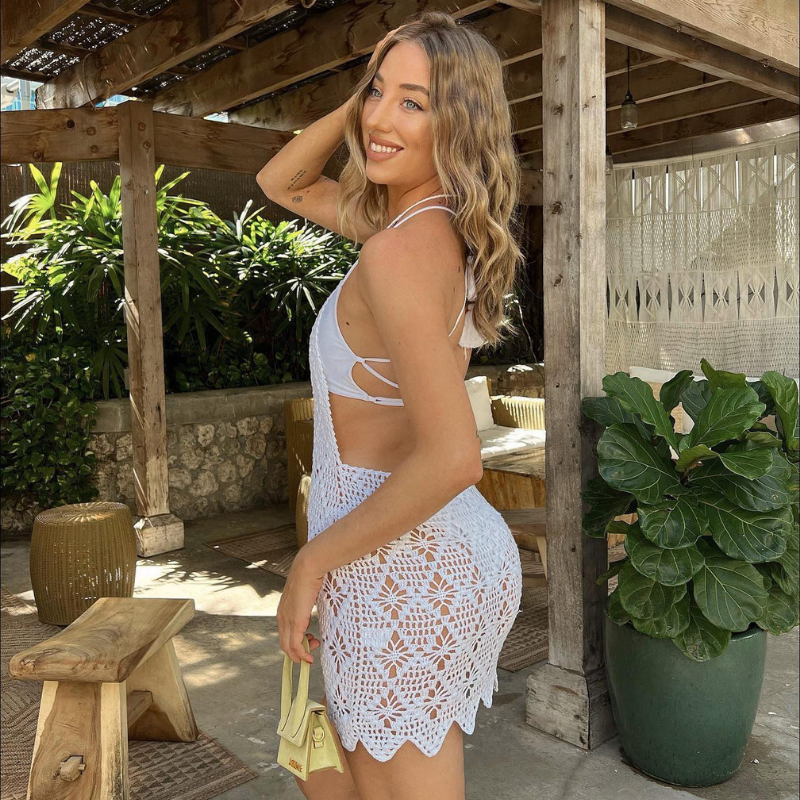 Average pricing: $22 – $358
Size range: 2XS – 2XL (women)
If you want to feel like you are on vacation from the comfort of home, then Tularosa is the next brand you should try out. With vibrant colors and fun patterns, the feeling of Tularosa is very beachy and boho style.
If you need an escape from the daily routine, try out some fun new vacation garments to spice up your wardrobe.
---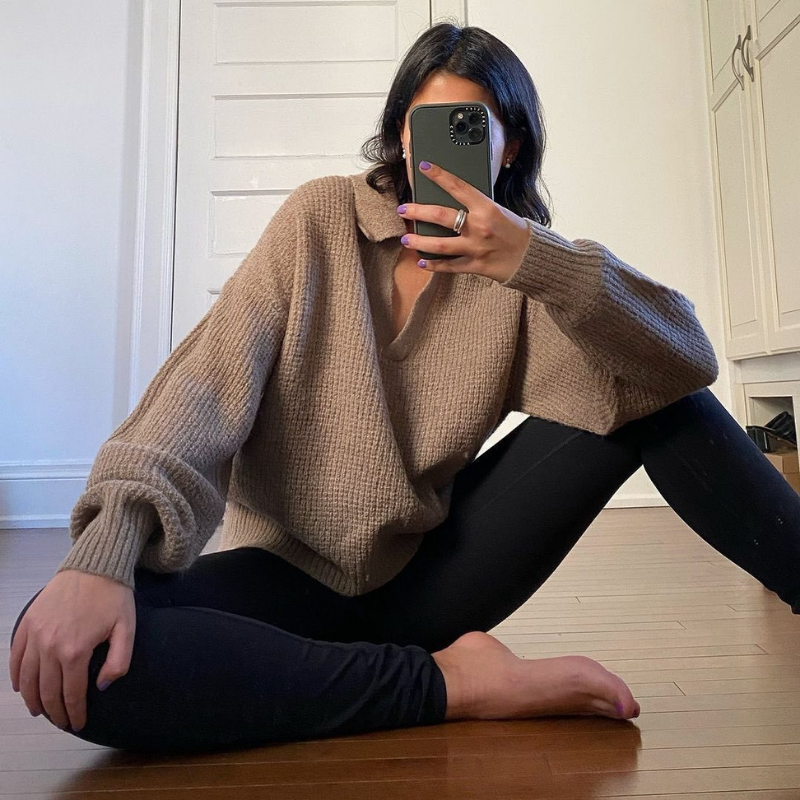 Average pricing: $30 – $148
Size range: 2XS – 4XL (women) and XS – 2XL (men)
For some, the bohemian style sounds fun and exciting, but also can sometimes feel hard to work into an older or more mature individual style. For this problem, Everlane has you covered.
With a demographic that spans more toward mature women, there is still the fun and carefree feel of the boho style, with a little bit more solid shapes and silhouettes. If you don't love the flowy look, but still want to play around with bohemian style, this brand is for you.
---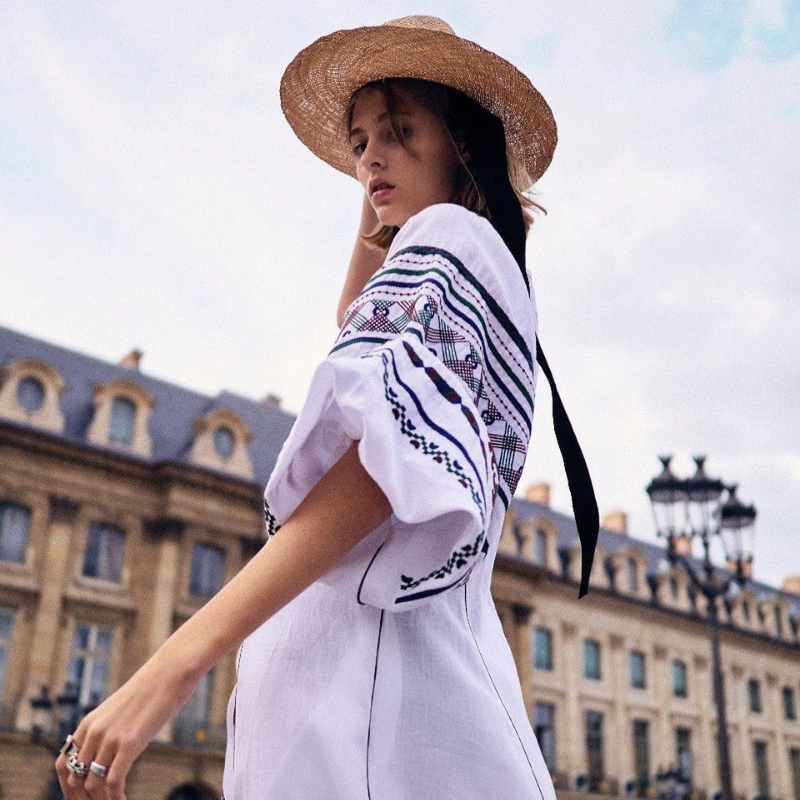 Average pricing: $29- $1148
Size range: XS – L (women)
For individuals who love the more mysterious side of life, My Sleeping Gypsy is the perfect brand.
With inspiration from old traditions and folklore, the mythical element of this brand's garments is a unique aspect not found in many other brands.
---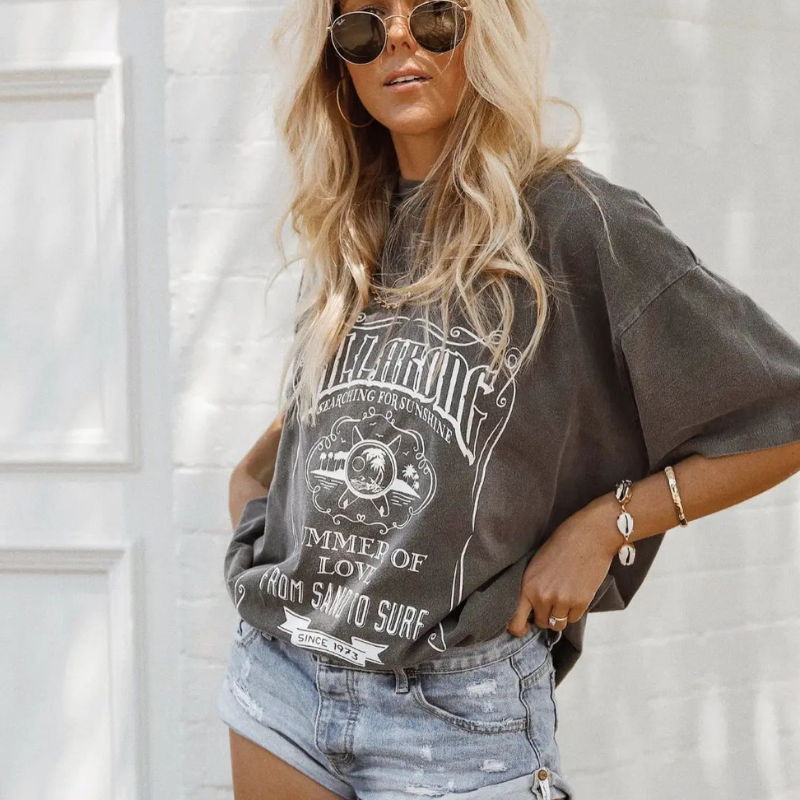 Average pricing: $29 – $649
Size range: 2XS – XL (women)
Another brand that is heavily worn by celebrities and influencers, One Teaspoon is one of the top bohemian brands that takes a more trendy approach to the style. While most boho clothing brands tend to focus on timeless pieces, One Teaspoon moves with the trends to create a cohesive brand.
If you love the latest trends and bohemian style, this brand is a great one to check out next.
---
To Sum It Up
Summer is a great time to try out new styles regardless of age or lifestyle. With warmer weather and more clothing options available, there has never been a better season to get creative with your style.
While the boho style may seem like an Instagram model trend, it's here to stay. Don't be afraid to dive headfirst into this style – we're obsessed with it.