Reformation is known for their sustainable and high-quality clothing that is truly unique. From jeans to dresses, tops, and even wedding pieces, they've truly got it all. But honestly, are they worth the hype?
There are a variety of Reformation reviews on the web about all the good and bad of this brand that can be hard to follow. For this reason, I've put together an article sharing my personal experience with the brand as well as reviews from other customers. So, if you're on the fence about shopping from this brand, join us as I dive into if they are truly worth it or not!
What is Reformation?
To start, Reformation is a clothing brand made for women and heavily focused on sustainability. They use a variety of innovative, environmentally-friendly fabrics including TENCEL (a cotton alternative made from fast-growing Eucalyptus trees), viscose, linen, recycled cotton, organic cotton, and more.
When it comes to their style, they carry pieces that can only be described as luxurious and chic. With dresses, casual jeans, basic crop tops, and high-end outfits, they've got it all. Their lavish design is what keeps women coming back time and time again.
Reformation Overview
Created in 2009, Reformation has grown to become a fashion powerhouse. Not only are their pieces chic and trendy, but they're good for the planet as well.
Reformation even takes old fabric waste and upcycles it into new yarn to create some of their clothing. In 2016 alone, they upcycled over 6 million lbs of textile waste.
Reformation Reviews
Overall: ★★★★ 4 stars
When it comes down to it, Reformation offers some amazing quality pieces that are not only sustainable but fashionable as well.
Price: ★★★★ 4 stars
Reformation can definitely be on the pricey side, but for the quality, fit, sustainability, and fashionable designs, most customers agree the price is worth it.
Quality: ★★★★ 4 stars
Overall, customers report very high-quality pieces. The only complaint seems to be that the items can be a bit long, but that can be solved by looking at their sizing charts!
Customer Service: ★★★★ 4 stars
There are generally very few complaints about customer service. Most buyers report a positive and helpful experience.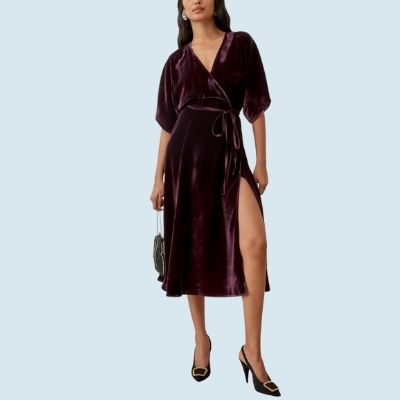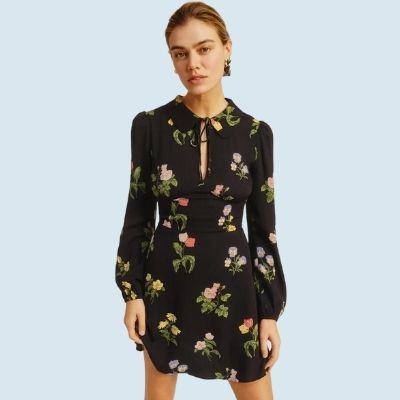 Reformation's dresses are one of their most popular items, for good reason. They have a wide selection of pieces that are perfect for everyone. Including bridal dresses, cocktail dresses, sundresses, and more, you can truly find all that you're looking for.
I have purchased a few dresses from this brand and have absolutely loved them. Being someone who likes to save money, I tend to purchase from cheaper brands. When I purchased my first pieces from Reformation, I was blown away by the quality. You truly do get what you pay for!
My dresses (and other items) from the brand have lasted years and still look brand new.
Perhaps the biggest complaint in Reformation reviews was that some of the dresses were on the short side. I actually like their shorter dresses, but not everyone feels the same, so this is something to keep in mind when shopping.
If anything, sizing up should solve the problem (you can also shop their gorgeous midi dresses instead). 
---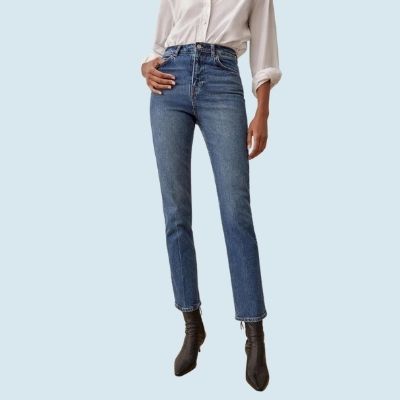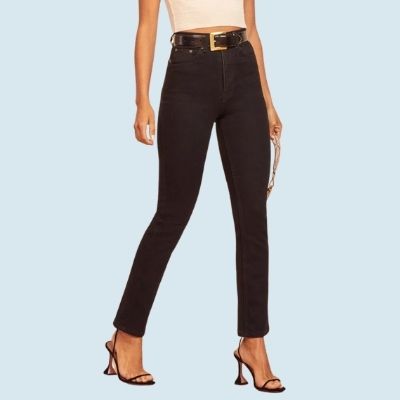 Another popular item from Reformation is their jeans. They offer every style you can imagine. When browsing their jeans, you'll have all the retro vibes, and we're absolutely living for this.
The only con I was able to find on Reformation's jeans was that they are sometimes too long. If you are 5'4 or under, this is something you should pay attention to with this brand in particular. I'm 5'4 exactly and the Reformation jeans I got were the perfect length.
However, they would have been too long if they were even slightly longer, so I can see where shorter people would have an issue. They do have petite jeans, but there are only a few selections.
Aside from length, there seems to be no problem with Reformation's sizing.
The majority of reviewers have described their jeans as comfortable, stretchy, flattering, and long-lasting. And honestly, isn't that what we're all looking for in a good pair of jeans? 
What Other Customers Are Saying
To give you a more accurate idea of the brand, we searched through hundreds of Reformation reviews to get the main takeaways from customers. Here's is the most common feedback about Reformation:
High-quality
Fashionable
Long-lasting
True to size
Kind of expensive, but worth it
Average Prices
Reformation's prices vary depending on the type of item you're looking at. Overall, you can expect to pay anywhere from $50–$300. Their basic tops are cheaper, while more complex items like two-piece sets will cost more.
You can also find items all the way up to $600 (or even higher) like some of their wedding items. Honestly, it depends on the pieces you are shopping for and their quality.
Can't afford Reformation? I've actually found a lot of their clothes on ThredUp as well as other secondhand websites that people sell their clothes on (such as eBay and Mercari). Simply search "Reformation" in the ThredUp search bar and you'll find hundreds of items for much more affordable prices. Many are in excellent condition and you won't even be able to tell that they're used.
Reformation Return Policy
When you shop Reformation, you have 21 days to return for a full refund (in new condition with the original tags still attached). If your return is received after 21 days, a refund will not be accepted, and the package will be shipped back.
That said, they do offer free returns, which is always a plus when shopping at a new store.
On top of this, only certain items are eligible for returns. If you buy lingerie, eyewear, pierced jewelry, vintage, or hosiery, all sales are final. To make sure you are totally happy with a potential purchase, make sure you research the proper sizing and style before you buy.
They also have some retail locations, so you might consider visiting one nearby first to try on an item you're interested in, especially if it's in their final sale list.
Bottomline: Is It Worth It?
In my opinion, Reformation is absolutely worth it. Not only are you splurging to get high-quality pieces, but you're supporting a brand that is taking major steps to create more sustainable clothing that is also trendy and cute. Fast fashion is terrible for the environment, plus these clothes from these brands tend to be of bad quality and don't last long.
Based on Reformation reviews, other customers seem to be happy with their purchases and think that the prices are totally worth it. Perhaps the biggest downside to Reformation is their return policy if you accidentally purchase a final sale item, which is something that can definitely be avoided if you take proper precautions.