It's always exciting to find new brands and stores similar to your favorite brands. However, finding these can be harder than you'd think.
If you're a fan of Madewell, we've put together a list of stores like Madewell to help you find similar retailers and brands you might end up falling in love with.
Since Madewell is known for its signature denim and closet staples emphasizing quality, we sought out brands with similar features as well as a similar overall style. 
Madewell also takes their social responsibilities seriously, including responsible sourcing, animal welfare, and a responsible forestry commitment that you can read more about here, so we searched for brands with similar values in this department too.
That being said, let's dive right in.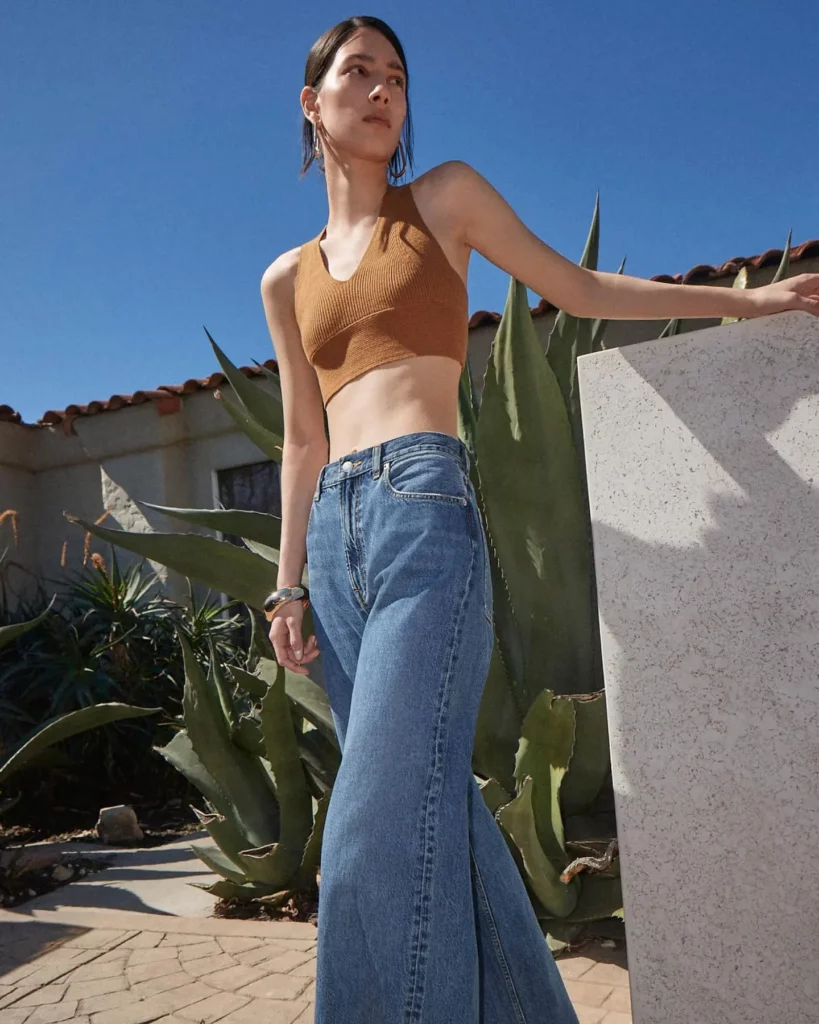 Price Range: $35–$150
Size Range: XXS – XXL (23–35 in bottoms)
Founded: 2010
Based in: San Francisco, California
Popular Sections: Denim, Dresses, Activewear
Everlane is another lovely store that sells timeless styles. In fact, their goal is to create clothes that never go out of style!
They're a great brand to invest in – plus, most items aren't even that expensive, especially when you catch a sitewide sale or browse through their sale section. Prices range depending on the garment and the materials used, but their garments typically cost between $40 and $150.
And if you like Madewell denim, you might want to try out Everlane's denim – many people like it better!
Check out our review of Everlane jeans for more details.
---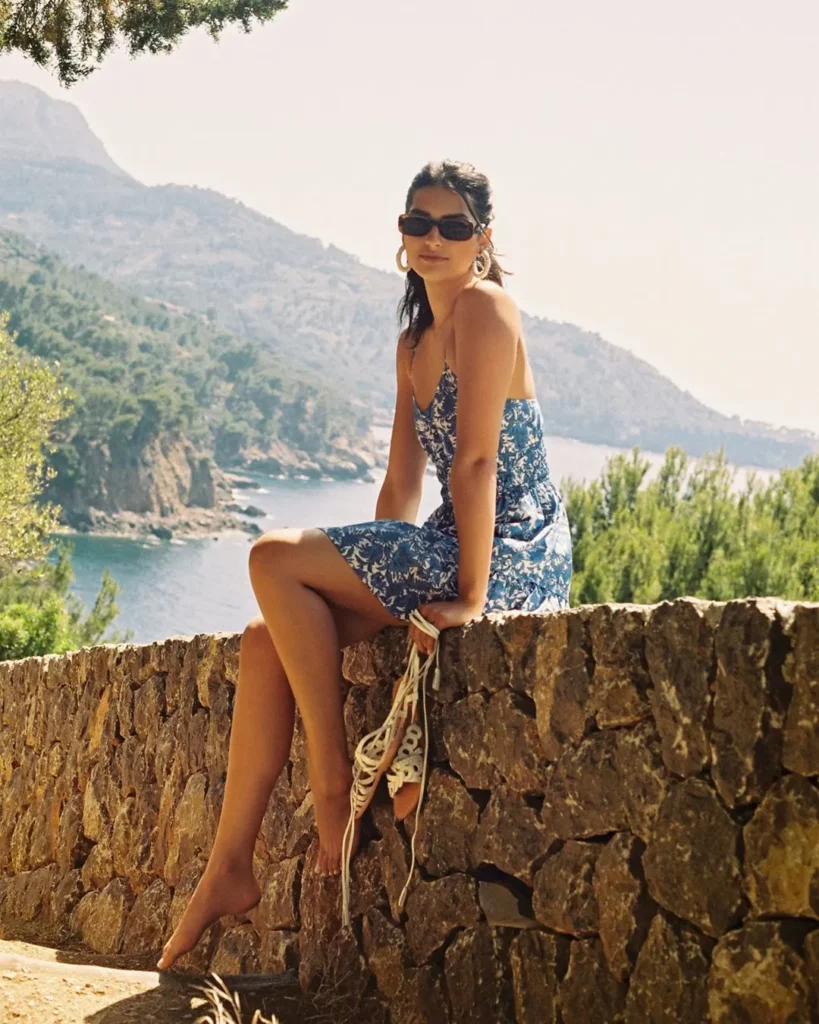 Price Range: $80 – $200
Size Range: XXS – 3X
Founded: 1992
Based in: Philadelphia, Pennsylvania
Popular Sections: Top-Rated, Loungewear, Gifts
Anthropologie is a bit more sophisticated than the previous brand, with plenty of timeless styles that Madewell lovers will appreciate.
Prices are also a bit more expensive overall, but the quality is well worth it. That said, if you're looking for prices comparable to Madewell, you can browse through Anthropologie and find some similar options (like in their sale section).
They also have an incredible home section that will suck you in.
---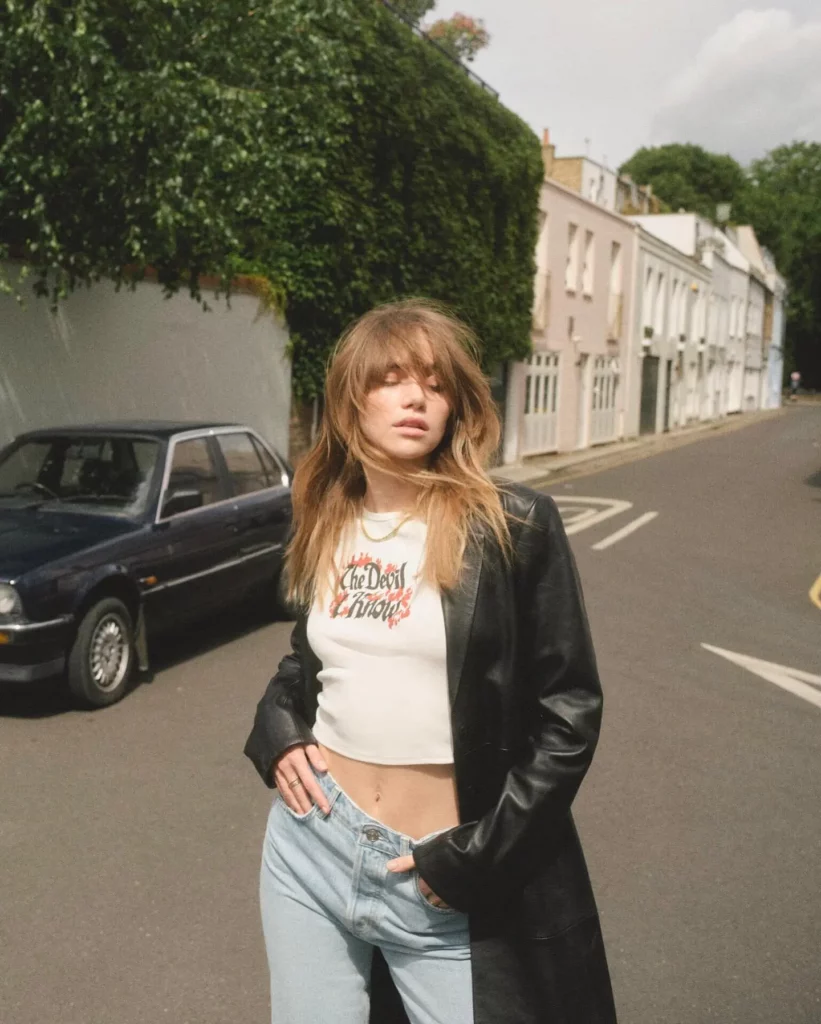 Price Range: $50 – $300
Size Range: XS – 3X
Founded: 2009
Based in: Los Angeles, California
Popular Sections: Two-Piece Sets, Sweaters, Bridal
Reformation is a great alternative when it comes to brands like Madewell that aims to be more sustainable.
Not only is their mission great, but they have gorgeous styles that are of excellent quality. We love their dresses, but everything is beautiful.
Prices vary depending on the type of item you're interested in and the fabric it's made of as they use a variety of sustainable fabrics. For example, you can find some crop tops under $50 and dresses over $400.
---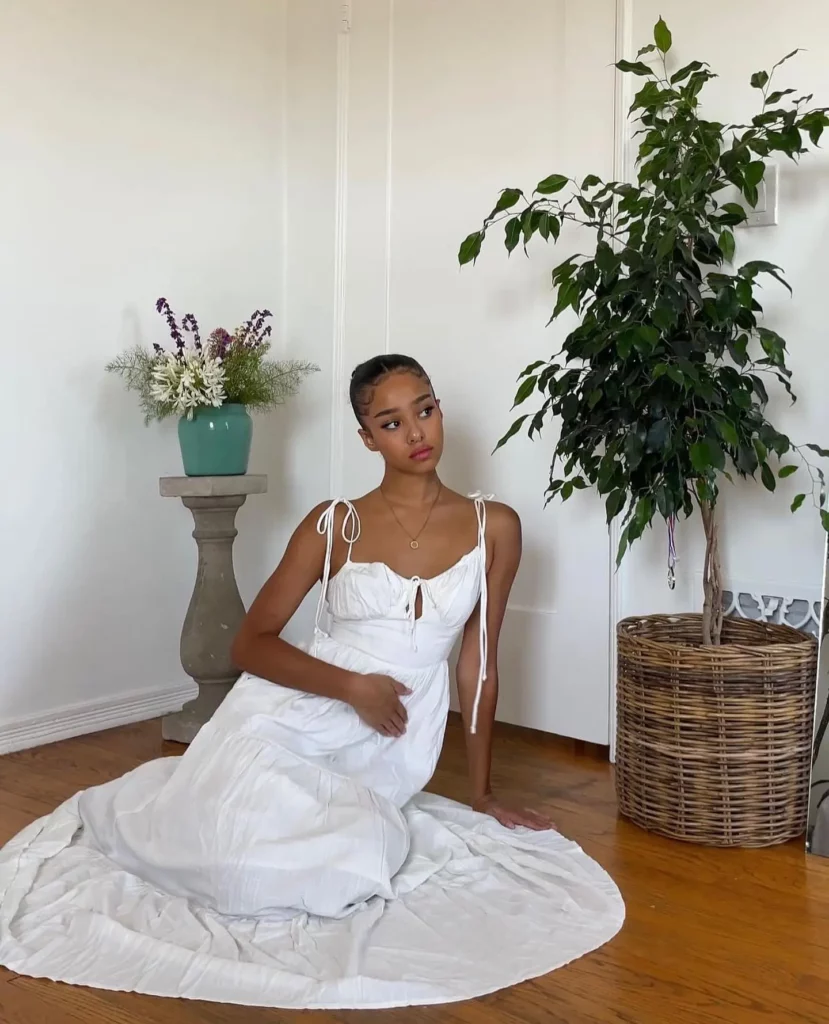 Price Range: $25 – $80
Size Range: XXS – XL
Founded: 1980
Based in: Anaheim, California
Popular Sections: Graphic Tees, Denim, Sale
If you're looking for a more affordable brand like Madewell, Pacsun is a great choice.
Keep in mind that quality won't be as impressive as the more expensive brands above, but that's always expected when you pay less. We're loving their unisex shop.
The only downside is that they don't currently offer larger than XL sizes.
---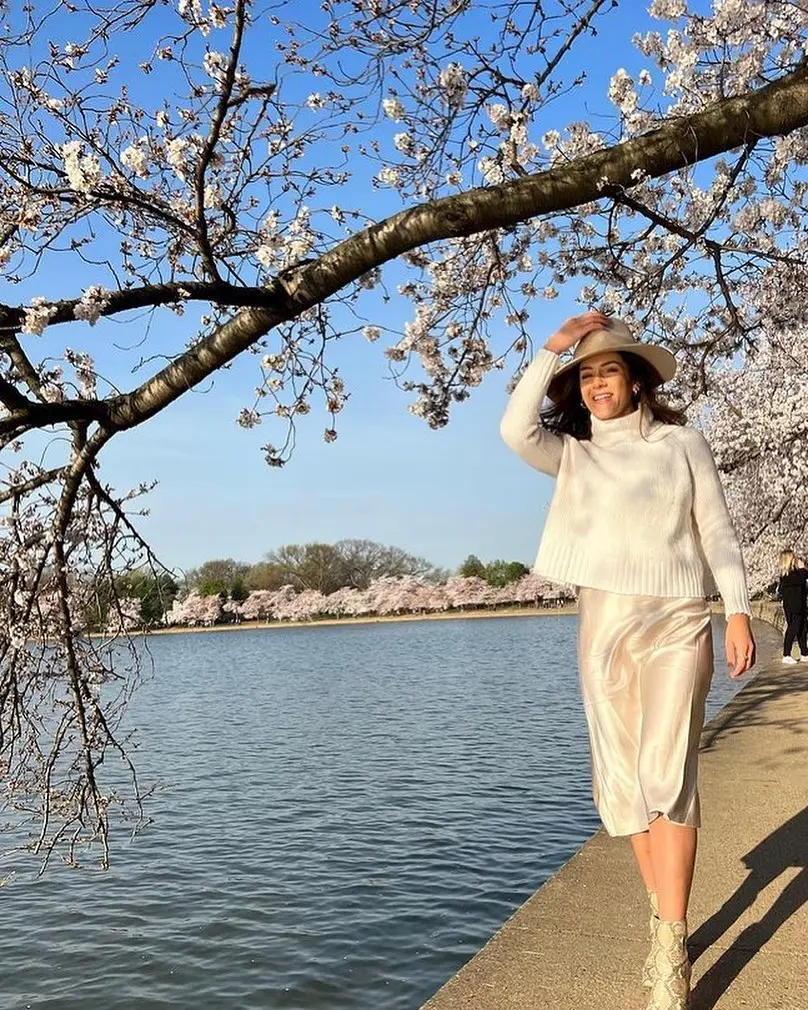 Quince is an excellent place to shop for high-quality closest staples at more affordable prices. Transparency is important to them, so you can see plenty of details about their factories and breakdowns of how each garment compares to other popular brands.
They offer quality fabrics such as cashmere, wool, and silk that actually compare well to higher-end brands (read our full Quince review here).
Plus, they strive to be sustainable by offering quality closet staples that can be worn again and again as well as using eco-friendly fabrics.
Their styles are more minimalistic, so you can expect to find staple garments that pair well with a variety of outfits. 
They also only offer XS to XL sizing at the moment, so we're hoping they expand their size range soon.
---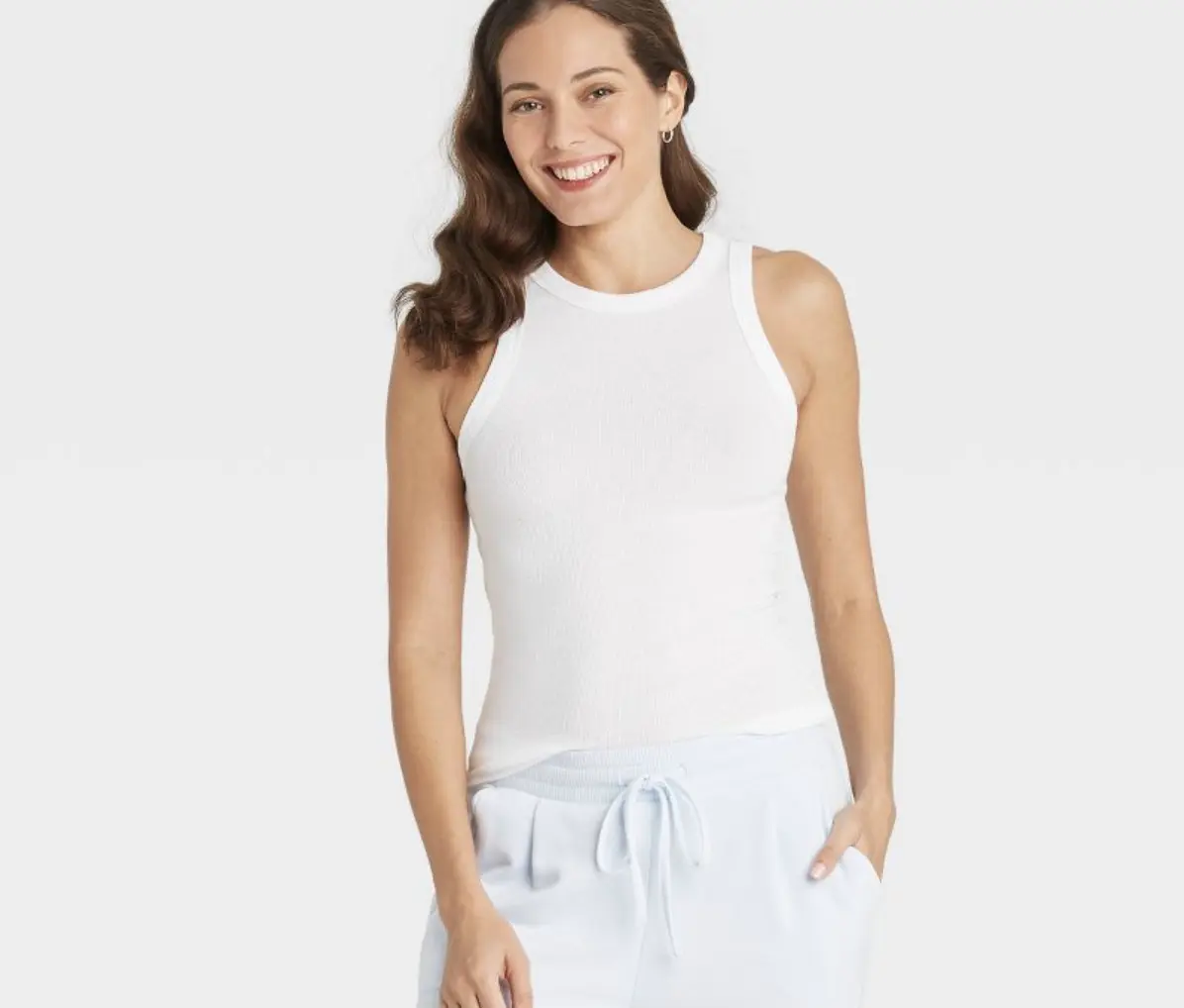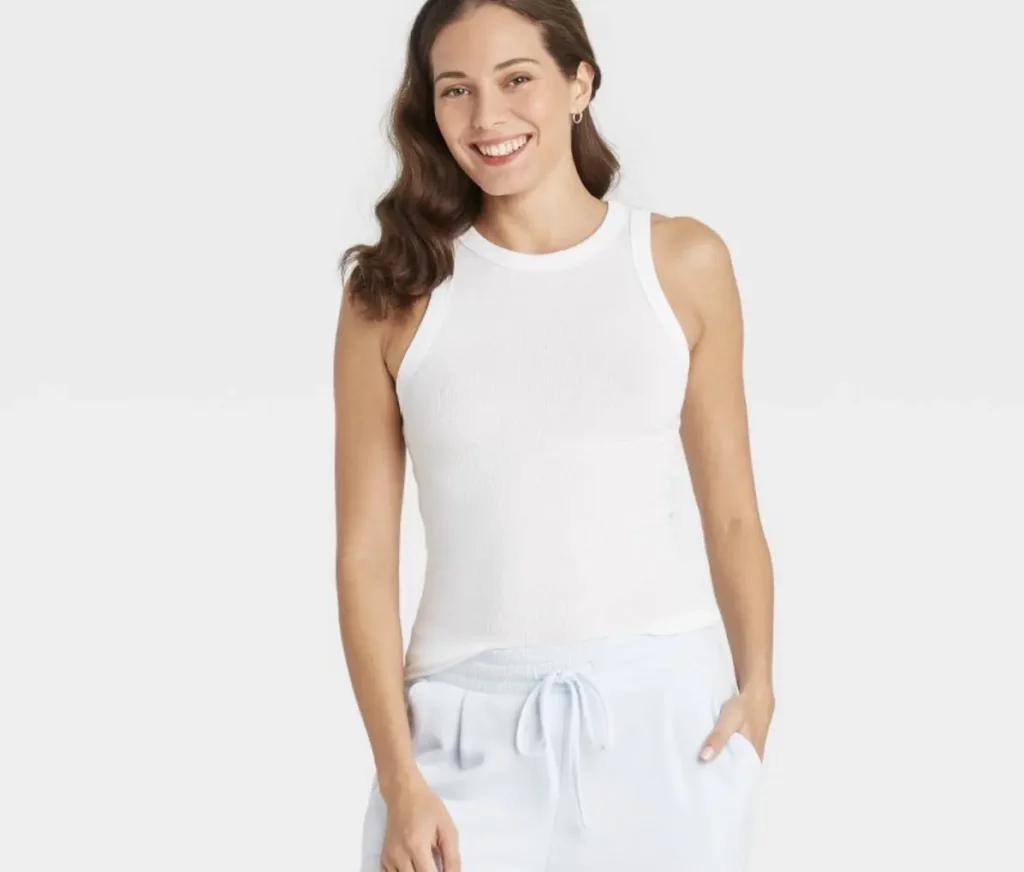 Price Range: $4 – $25
Size Range: XS-4X
Founded: 2017
Based in: Minneapolis, Minnesota
It's no secret that Target has great styles, but their line A New Day is especially similar to Madewell at much more affordable prices.
They offer fantastic basics such as tees, tanks, camis, jeggings, t-shirt dresses, and more, all at accessible prices.
The quality might not be as durable, but it's a good choice for those who can't afford the more expensive stores like Madewell.
---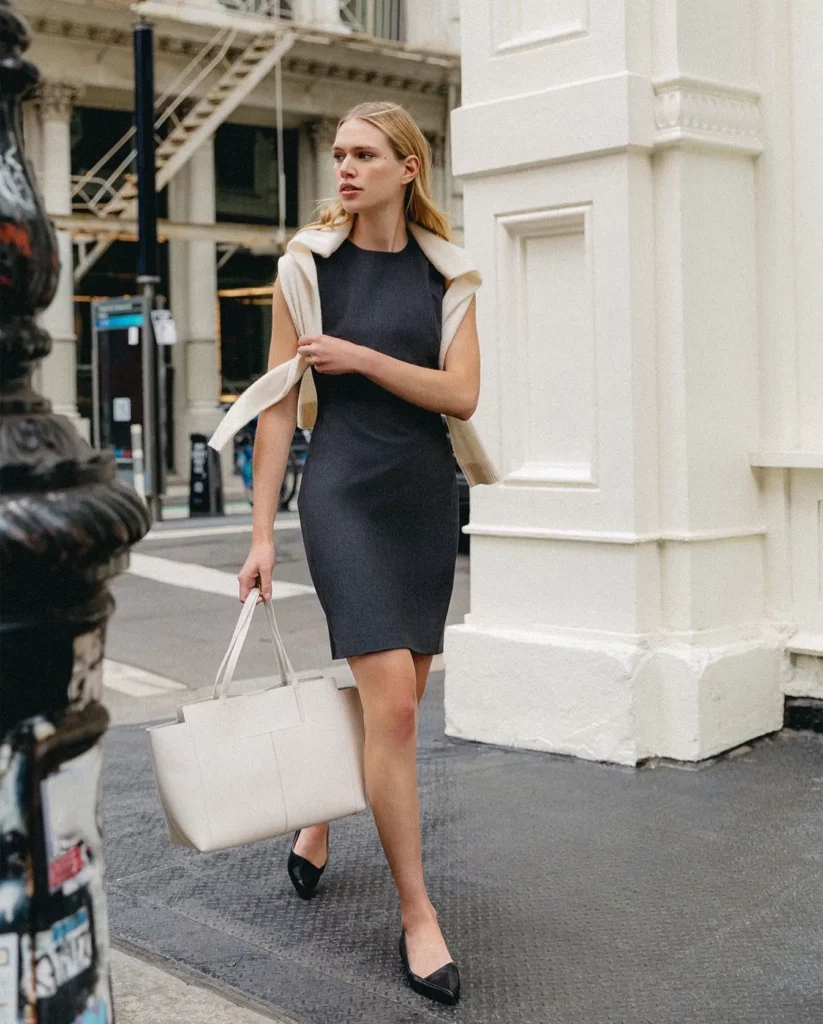 Theory is a little more expensive than Madewell, but they are similar in style and provide high-quality essentials. You can build an entire wardrobe with their casual and business-wear pieces.
From silk tops to linen blazers, this is the place to shop to look well-dressed every day if you can afford the slightly higher price point.
For more affordable options from this brand, check out Theory Outlet as well.
---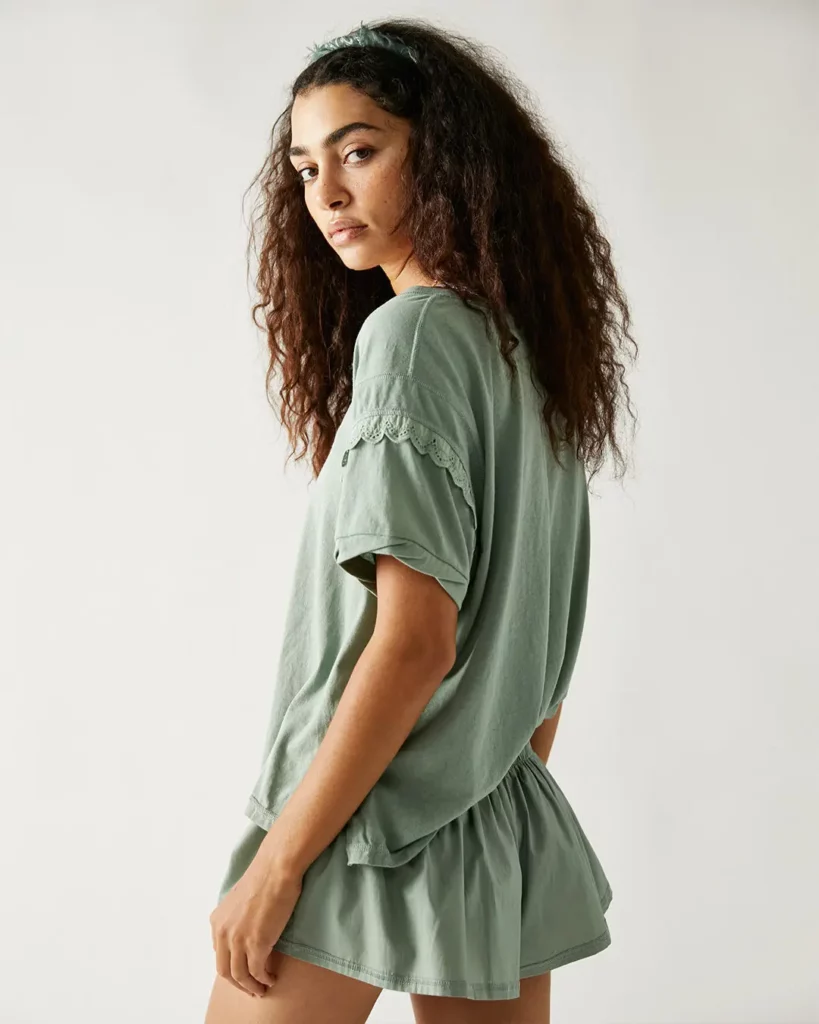 Price Range: $40 – $200
Size Range: XXS – XL
Founded: 1984
Based in: Philadelphia, Pennsylvania
Popular Sections: Swimwear, Top-Rated, Activewear
Free People has beautiful, trendy clothes that give off a fun bohemian vibe. They have everything you can imagine, from dainty jewelry to beautiful outerwear. We're loving their gift shop. .
If their regular prices are out of your budget, you can often find cute styles from this brand for cheaper at Nordstrom Rack or their sale section.
They also have more basic styles that are more affordable, such as crop tops and tanks.
---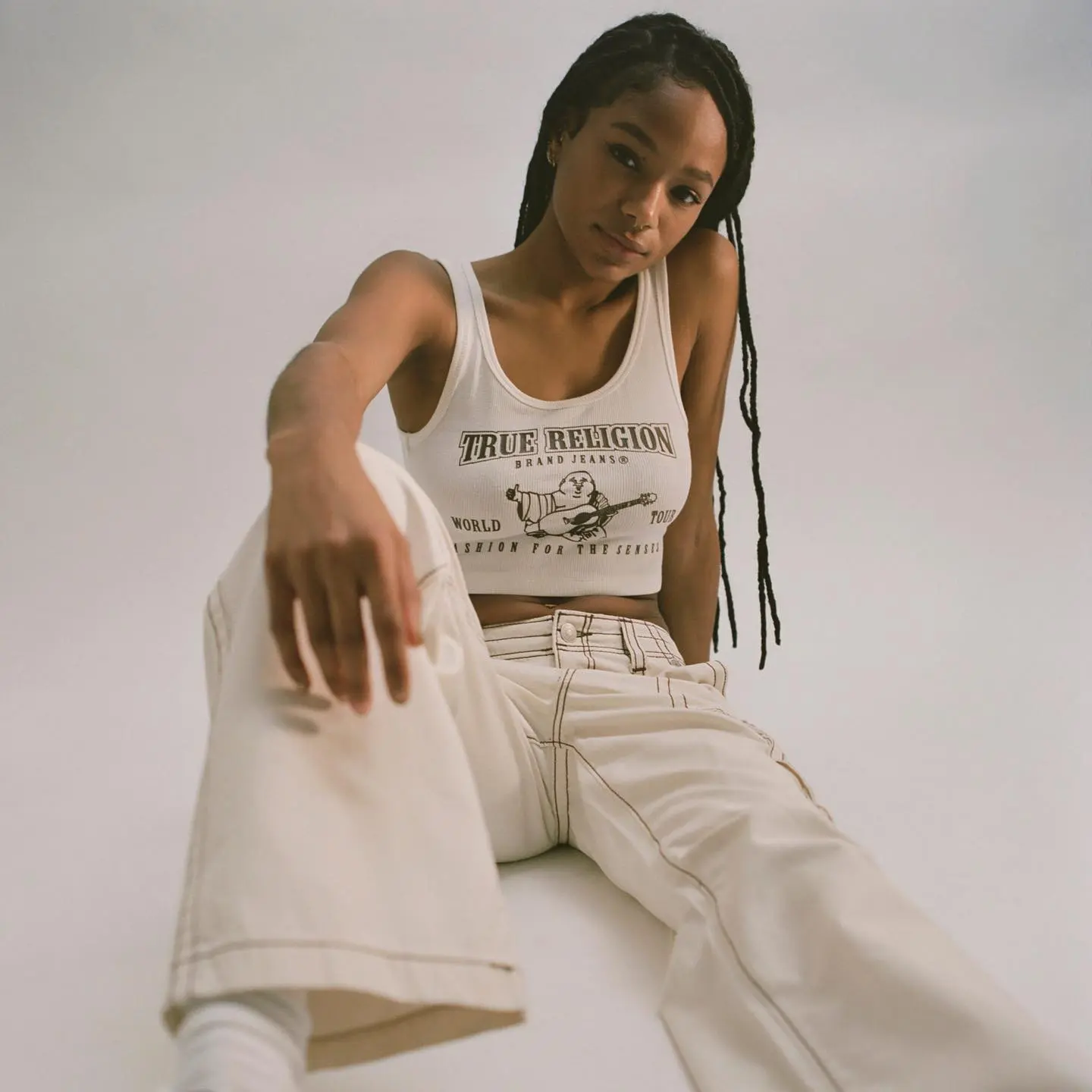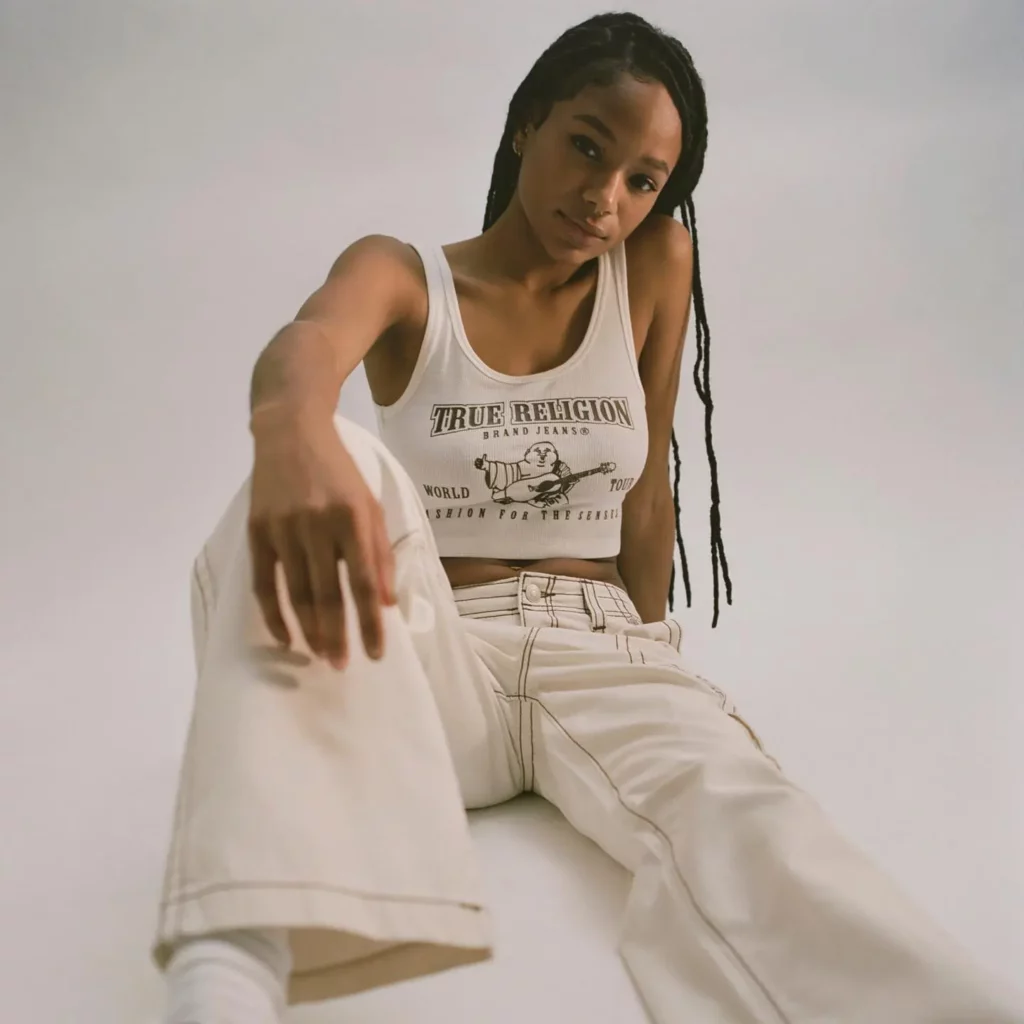 Price Range: $10 – $800
Size Range: XS-XXXL
Founded: 1970
Based in: Philadelphia, PA
Similar to Madewell, Urban Outfitters targets the younger crowd with trendy styles, many of which are easy on the wallet. You can shop their own brands as well as other labels they sell, so prices can range overall.
For example, their brand BDG is pretty affordable overall (and don't forget about the sale section).
Most brands are pretty similar in pricing to Madewell, making this store a great alternative. You'll often find more eye-catching, edgy styles at Urban Outfitters, so it's perfect for those who want to make a statement.
Love Urban? Check out even more stores like UO!
---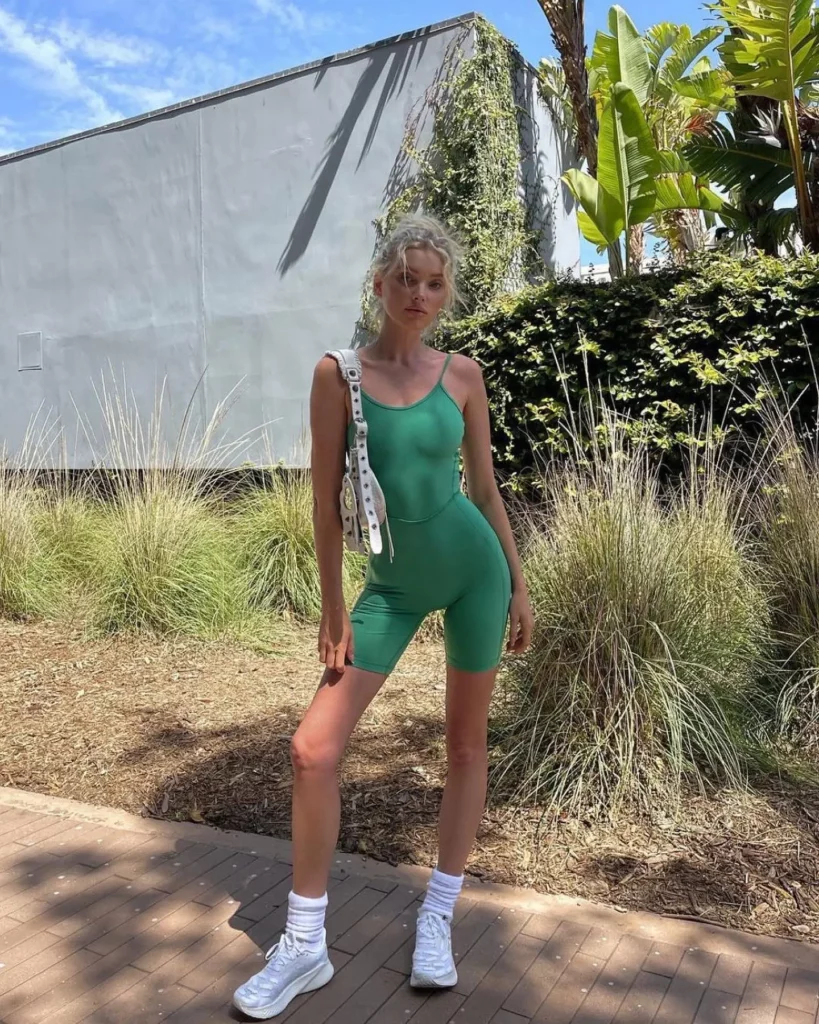 This trendy retailer is another of the top stores like Madewell, with a ton of trendy and high-quality styles for decent prices. Their prices are comparable to Madewell, but they also have decent sales every so often as well as an excellent sale section. 
Overall, Aritzia is a great place to invest in timeless pieces that will never go out of style.
Plus, Aritzia is on a mission to reduce its environmental impact. For one, they are using more eco-friendly fabrics (read their full statement here).
RELATED: Our 20 Favorite Stores Like Everlane
---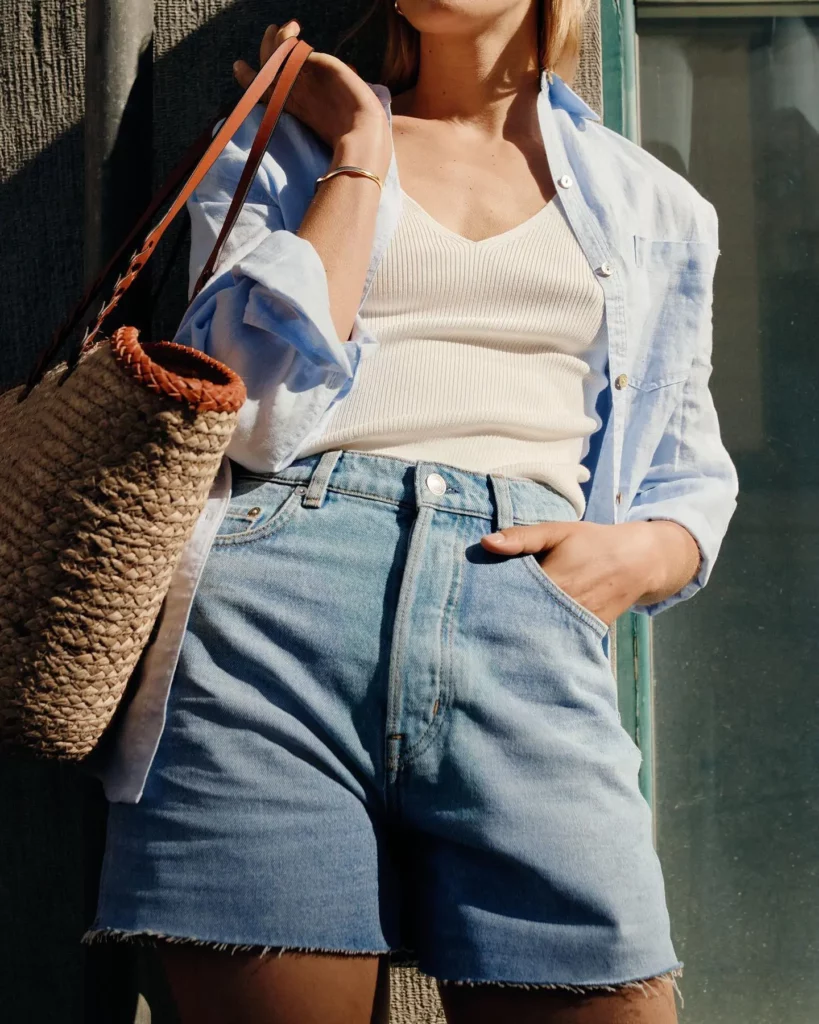 & Other Stories offers beautiful styles that we can't get enough of. Founded by H&M group, this brand is slightly more expensive than H&M but has higher quality items overall.
Their garments follow trends, yet feel timeless and will last in your wardrobe for years to come.
Prices vary depending on the style and material used. They use a variety of fabrics and materials for their garments, many of which are eco-friendly!
We love their dresses – the most popular page is a great way to discover styles that their customers love best.
---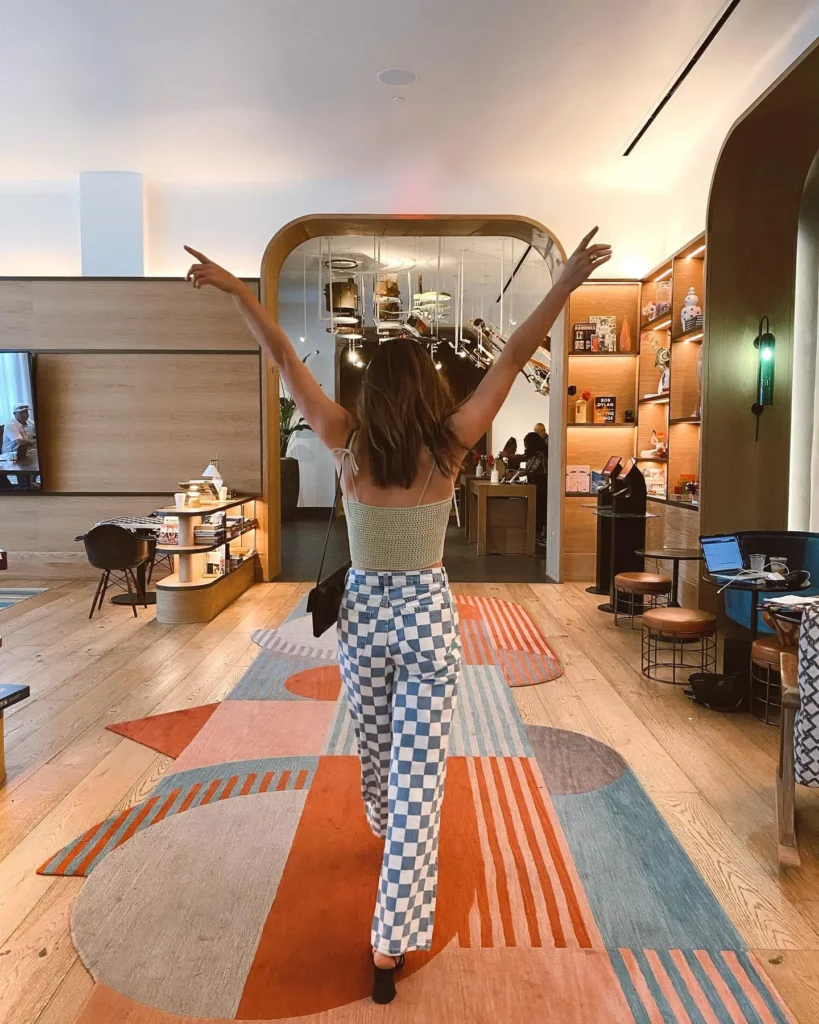 Price Range: $88 per month
Size Range: XS-XL
Founded: 2019
Based in: Philadelphia, Pennsylvania
Although this isn't a traditional store, we had to mention it because Nuuly is a great option for anybody who loves wearing quality clothes and trying new styles, but can't afford to buy them at full price.
It's a rental clothing subscription service founded by URBN, the same company that founded Urban Outfitters and Free People.
It costs $88 each month and every month, you receive 6 items of your choice from their collection. You can wear them as much as you'd like, then return them the following month to receive new garments.
This service is a great way to try new trends and wear great brands without paying retail price. Check out our Nuuly review for more details about this service!
---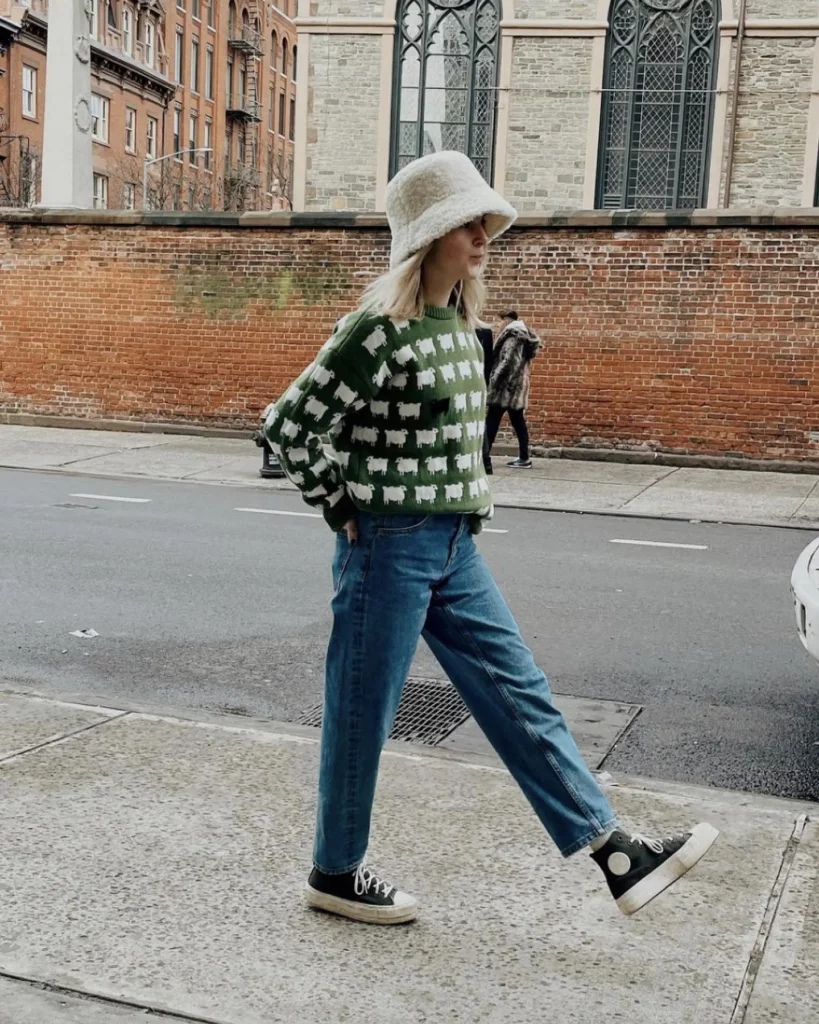 Price Range: $20 – $100
Size Range: XXS – XL
Founded: 2012
Based in: Montreal, Canada
Although they previously offered a stylist subscription box, they closed this down to focus on their storefront.
That said, Frank & Oak is still a great store to shop for affordable essentials.
They focus more on non-trendy basics, so you can find minimalistic staples and even start building a capsule wardrobe with items from this brand.
Although most of their prices are affordable, the quality is surprisingly good considering you can get items as low as $20 in their sale section.
---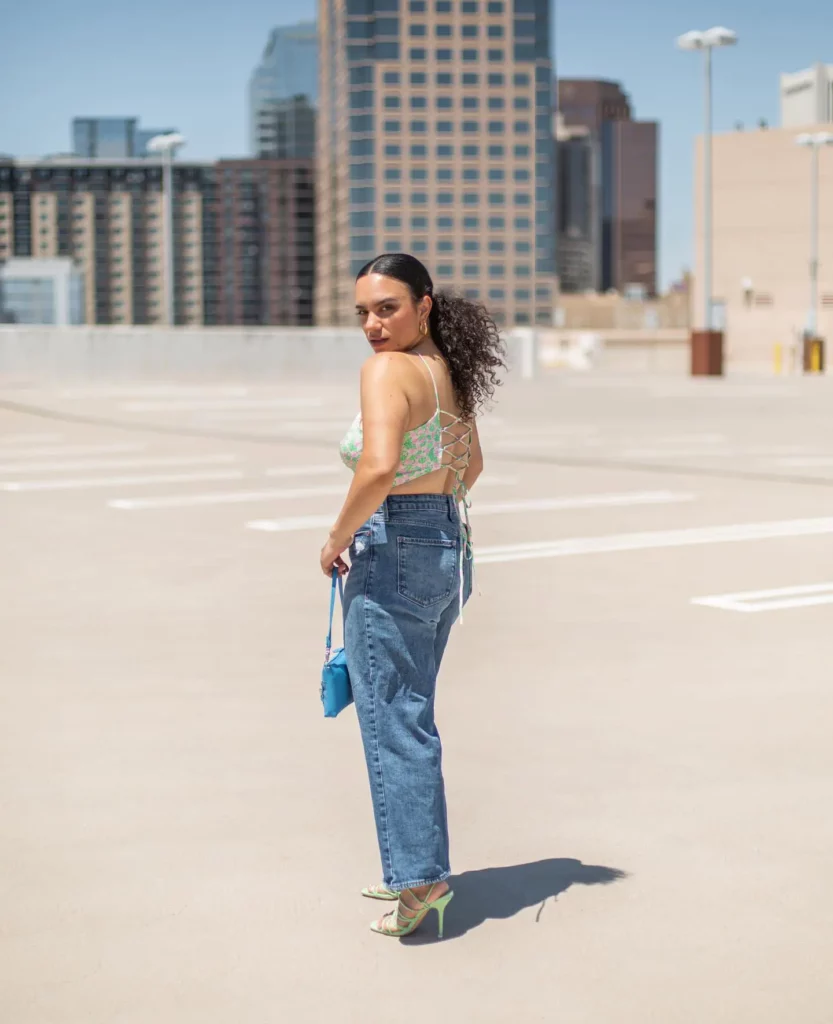 Price Range: Varies based on brand
Size Range: XXS – 5X
Founded: 2009
Based in: San Francisco, CA
If you want high-quality styles without paying expensive retail prices, ThredUp is an online thrift store with amazing prices. Now, you don't have to head to your local thrift store to do some thrifting.
Not only are you saving the planet from textile waste, you're also saving money by shopping here. Plus, they often have great additional discounts for new members – some of their styles are up to 50% off.
Since they have so many items, it's easiest to search for your favorite brands (try the ones on this stores like Madewell list)!
They also have a ton of filters to narrow down your search. You can select a price range, clothing material, color, condition of the item, and other filters. For example, if you only want to browse "like new" items, you can select this filter!
---
Price Range: $30 – $150
Size Range: XXS – XXL
Founded: 1975
Based in: Galicia, Spain
Popular Sections: Must Haves, Basics, Knitwear
If you don't already know about Zara, you're in for a treat!
This fashion-forward brand offers on-trend styles without draining your bank account (and don't skimp on quality).
Some of their items, such as their genuine leather styles, can get expensive. However, their more basic items are cheaper.
Hint: A lot of people don't know about the Zara home section for affordable decor and other essentials.
---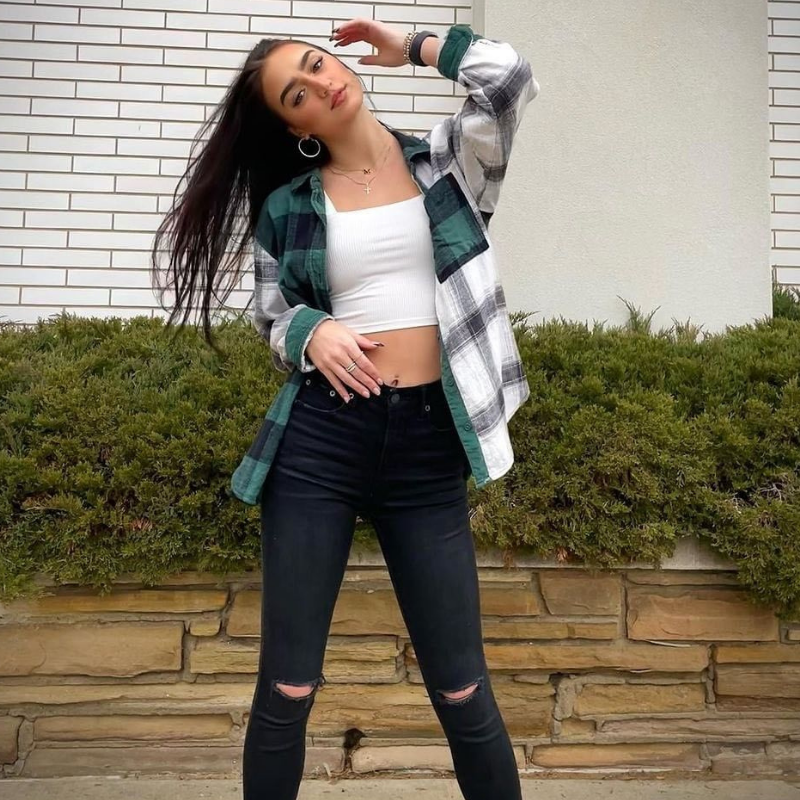 Price Range: $5 – $75
Size Range: XXS – XXL
Founded: 1997
Based in: Pittsburgh, Pennsylvania
Popular Sections: Jeans, Swimsuits, New Arrivals
Although this brand is aimed towards tweens and teens, you can find some cute and trendy styles for much more affordable prices than many of the stores above.
We recommend buying when they're having a sitewide sale since they do this pretty often, or check out their clearance page if you can't wait!
---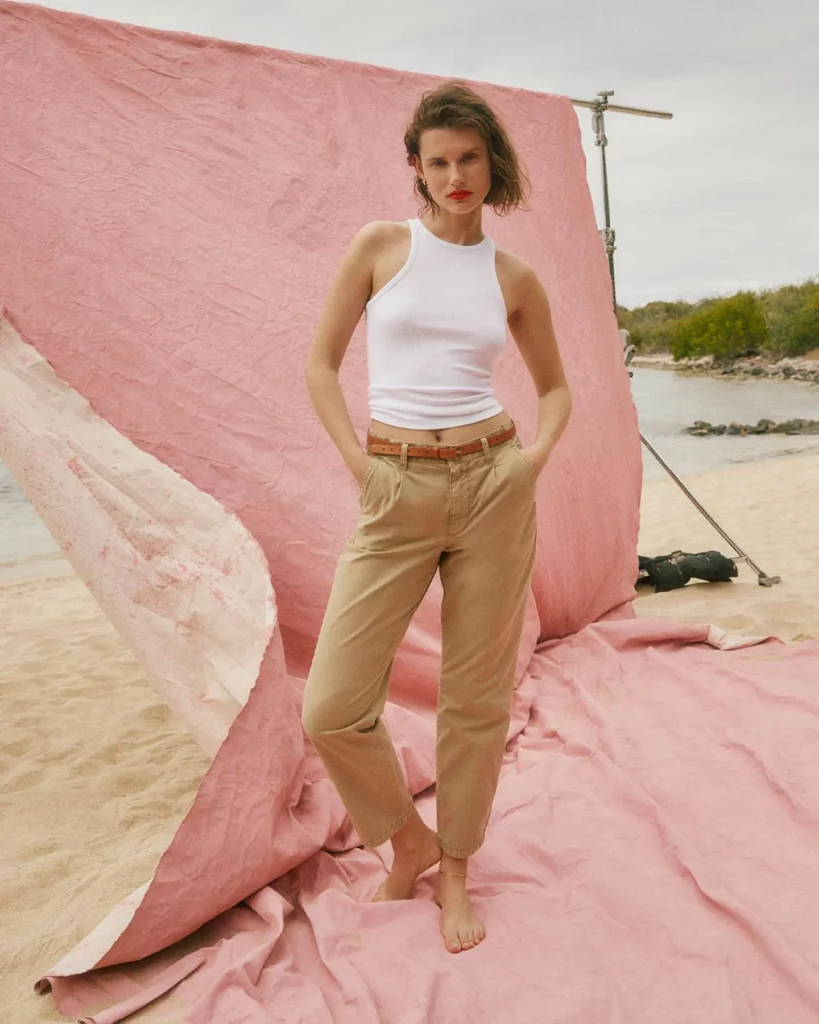 Price Range: $35 – $150
Size Range: XXS-3XL (24- 37 in bottoms)
Founded: 1947
Based in: New York City
J.Crew is known for its classic clothing styles and preppy aesthetic, perfect for finding basics much like Madewell. The brand's garments are timeless and can be worn season after season, and are also versatile enough to be dressed up or down to suit any occasion.
The brand's pieces are well-made and constructed from high-quality materials, and the prices fall around Madewell's, too.
---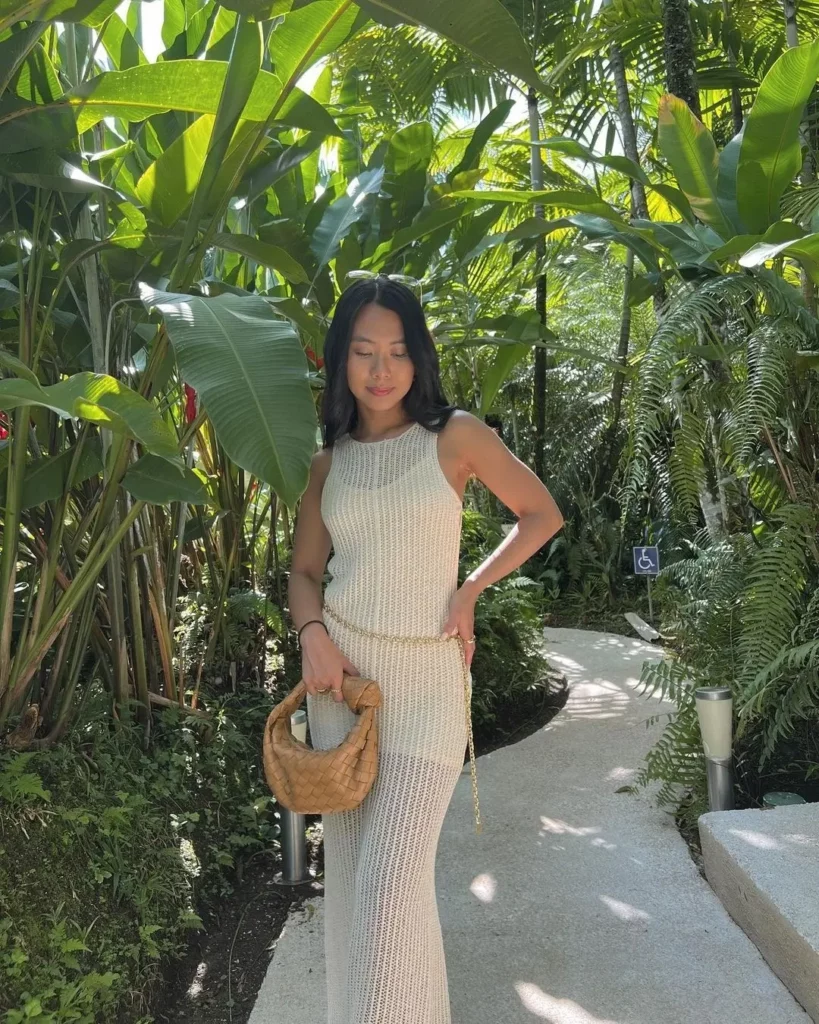 ASTR is known for its modern, yet classic style and its trend-setting designs. Its mission is to provide women with beautiful clothes that make them feel confident and stylish, making it easy to find fashionable clothing that women can wear every day.
Their prices are pretty reasonable as well, much like Madewell's price range.
---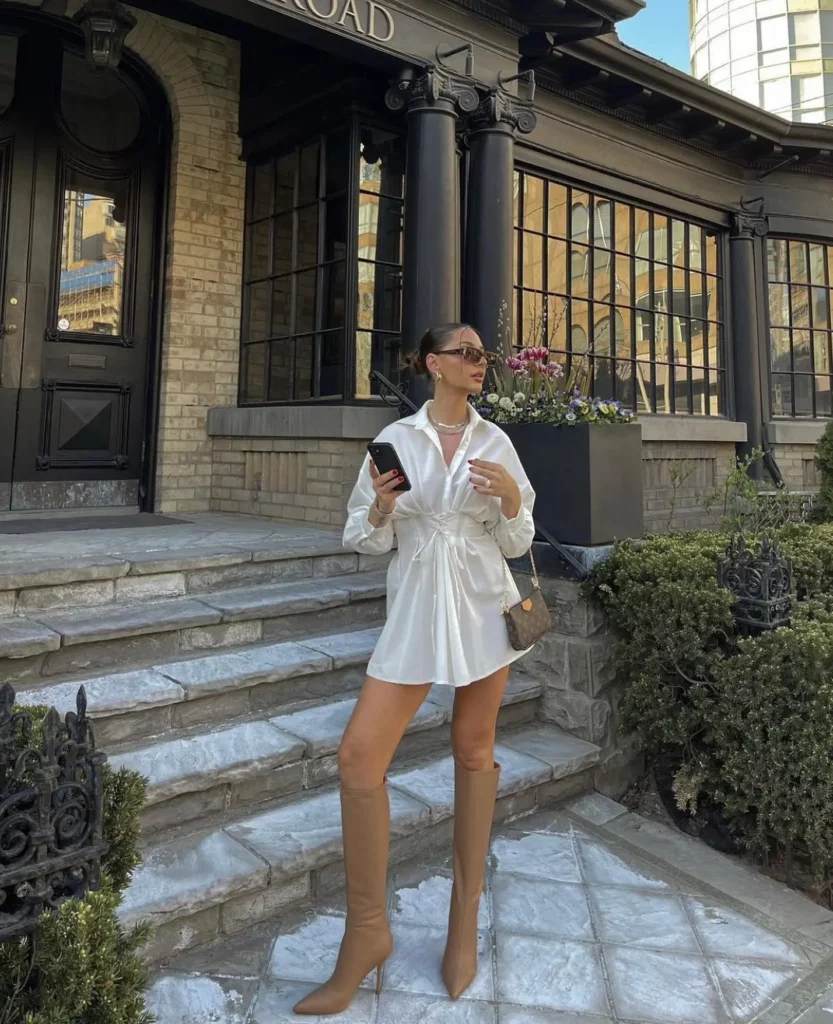 Price Range: $16-$89
Size Range: XS-XL
Founded: 2017
Based in: Los Angeles
J. ING is a fashion brand that seeks to bridge the gap between streetwear and high fashion. Their designs are inspired by current trends in both the fashion world and pop culture, resulting in a unique aesthetic that is both youthful and stylish.
It has a lot of similar basics like Madewell, but has more unique options as well. Plus, it's somewhat cheaper!
---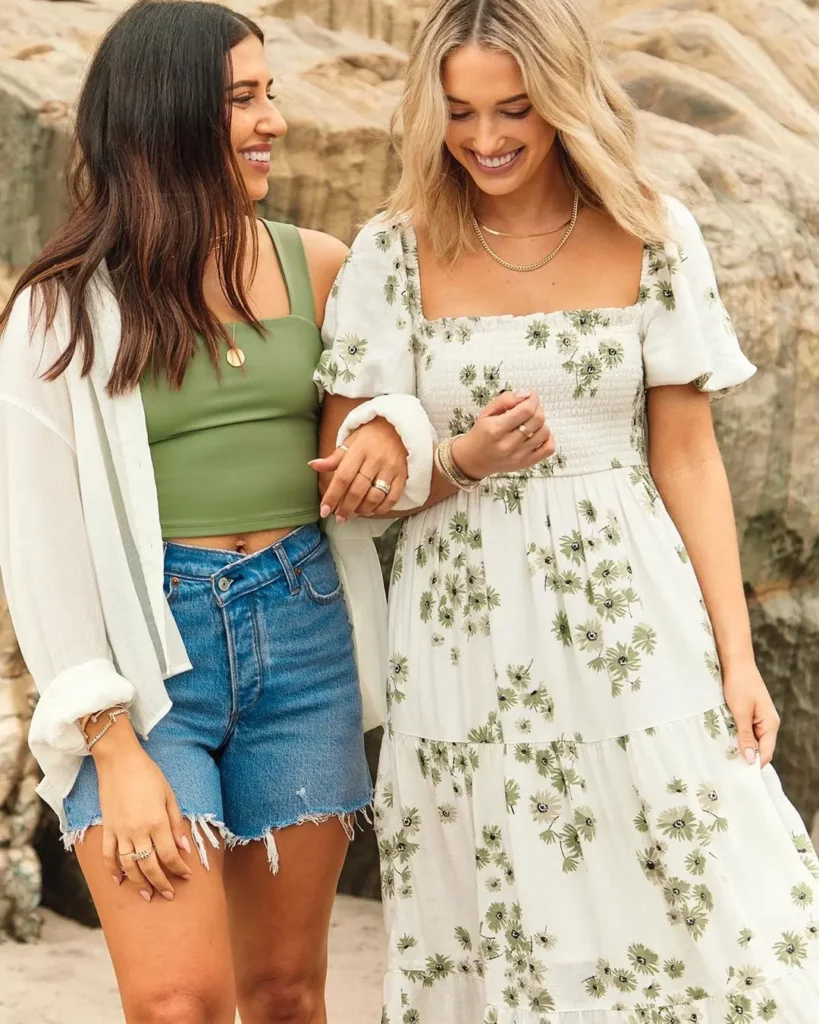 Price Range: $29-$70
Size Range: XXS-XXXL (26 to 37 in bottoms)
Founded: 1892
Based in: New Albany, Ohio
Once under some controversy for their lack of size-range options, Abercrombie and Fitch has made a ton of progress toward inclusivity within the brand. They also offer a lot of closet staples similar to Madewell, but for more affordable prices.
Overall, Abercrombie has grown a lot over recent years and is now an excellent place to find quality basics and trendy outfits.
---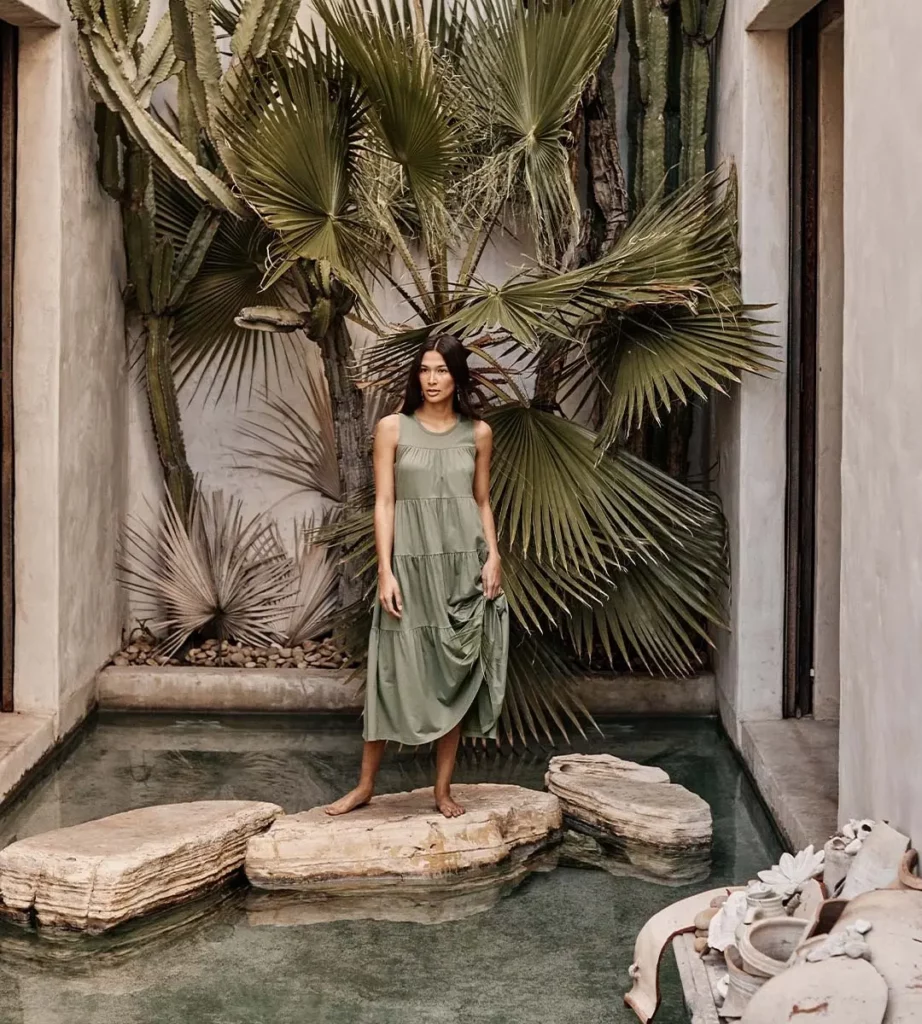 If you're looking for fashionable, affordable clothing that won't break the bank, look no further than Summersalt. Although they are mostly known for their swimwear and cover-ups, they also have a great selection of clothing, too.
From breezy sundresses to chic loungewear, Summersalt has everything you need to build a capsule wardrobe.
---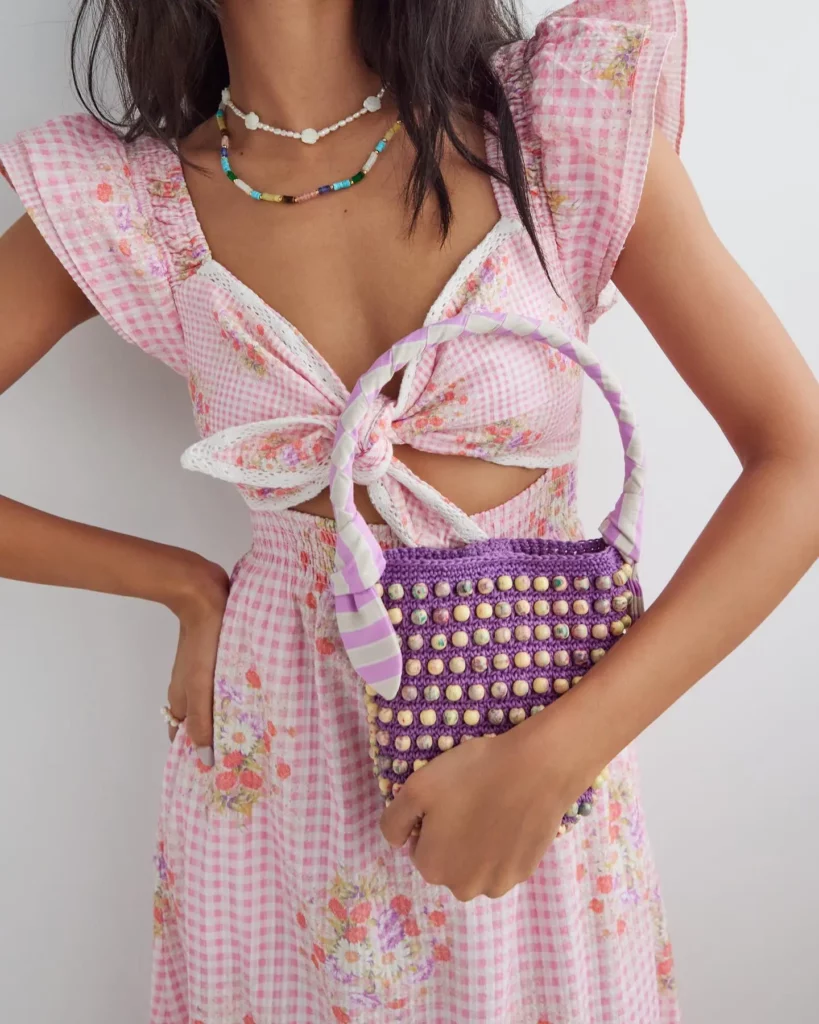 Price Range: $20-$648
Size Range: XXS-3X (22-38 in bottoms)
Founded: 1999
Based in: Wisconsin
Popular Sections: Dresses, Active & Loungewear,
Because Shopbop houses several different brands, including Madewell, you're sure to find what you're looking for. The prices also vary widely depending on the brand, so you can shop no matter your budget.
Shopbop has you covered, whether you're searching for a casual day look or something more evening-worthy.
---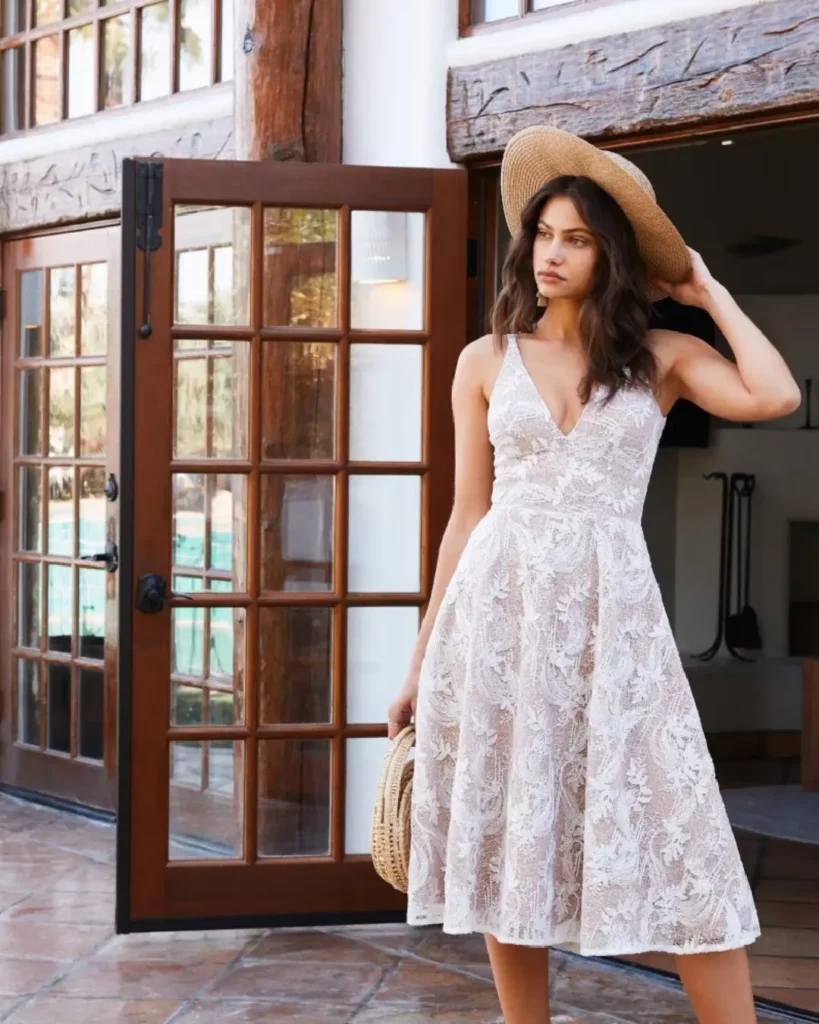 Price Range: $45-$275
Size Range: XS-XL (26 to 32 in bottoms)
Founded: 2019
Based in: Santa Monica
Unlike other e-commerce platforms, Verishop focuses on quality over quantity. All of the products available on Verishop are hand-picked by a team of experts.

They offer products from independent designers and creators, so there's something unique to find every time you log on. Their dresses are especially stunning if you're looking for some new evening wear.
---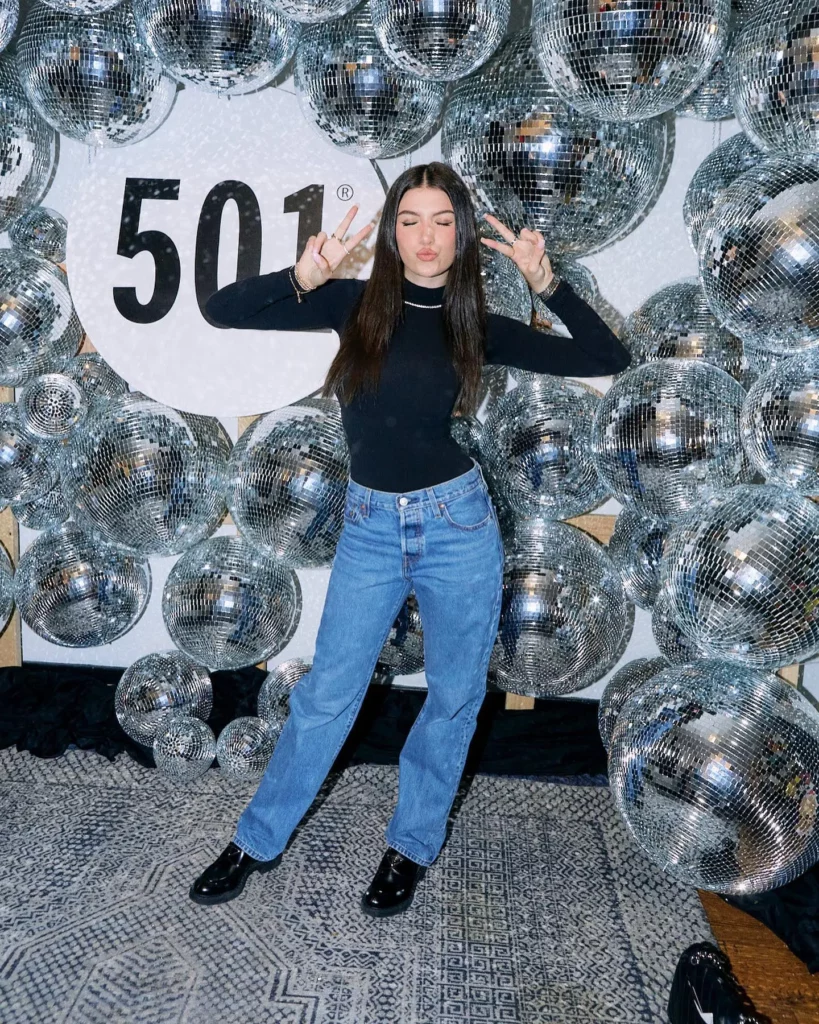 Price Range: $44-$398
Size Range: XS-4X (23 to 34 in bottoms)
Founded: 1853
Based in: San Francisco
Popular Sections: Denim, Jackets, Sweatshirts
Best known for their denim jeans, Levi's has been a cornerstone of American fashion for over 150 years. Today, Levi's offers a wide range of clothing for both men and women, including shirts, jackets, and skirts.
While their denim is still their bread and butter, Levi's has expanded their horizons in recent years, offering a variety of styles and cuts to appeal to a wider range of customers. Whether you're looking for a classic pair of jeans or something more contemporary, Levi's is sure to have something you'll love.
---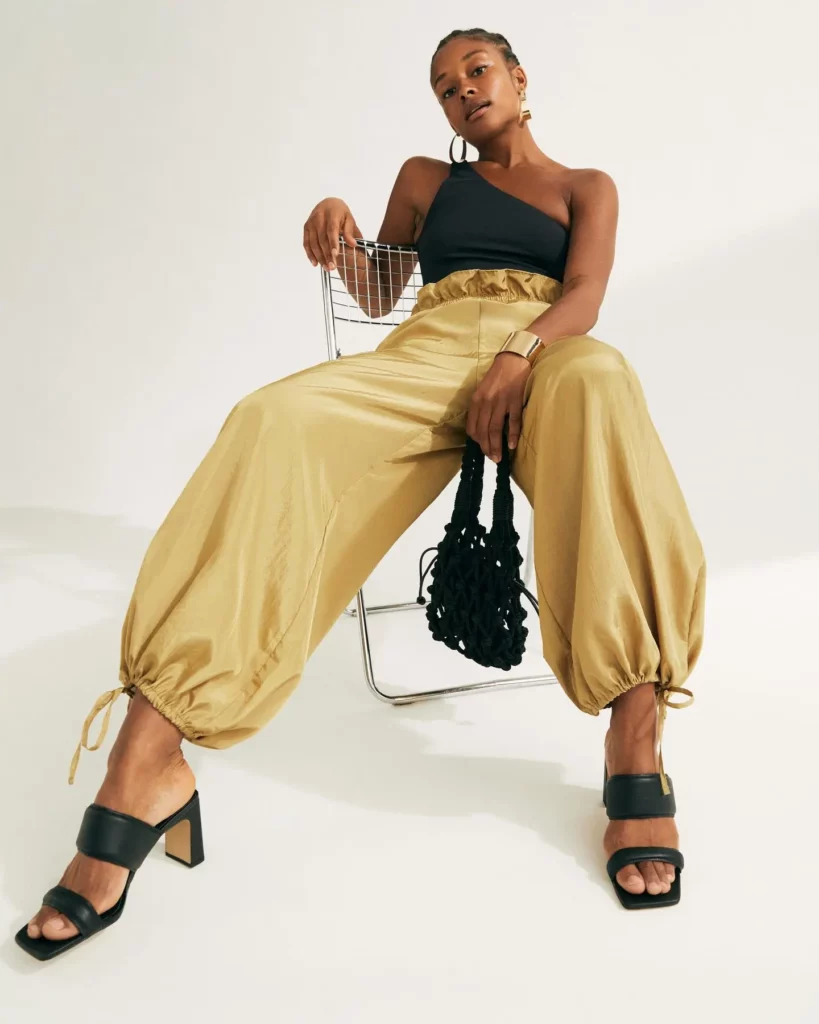 Price Range: $4-$80
Size Range: XS-4XL
Founded: 1947
Based in: Sweden
If you're looking for a more affordable alternative to Madewell, H&M is a great pick. The brand originally started as a women's clothing store, but soon expanded to include men's and children's clothing as well.
H&M is known for its affordable and trendy clothes, which are often copied by designer labels. They offer similar styles at budget-friendly prices so you can stay on top of the latest trends for less.
---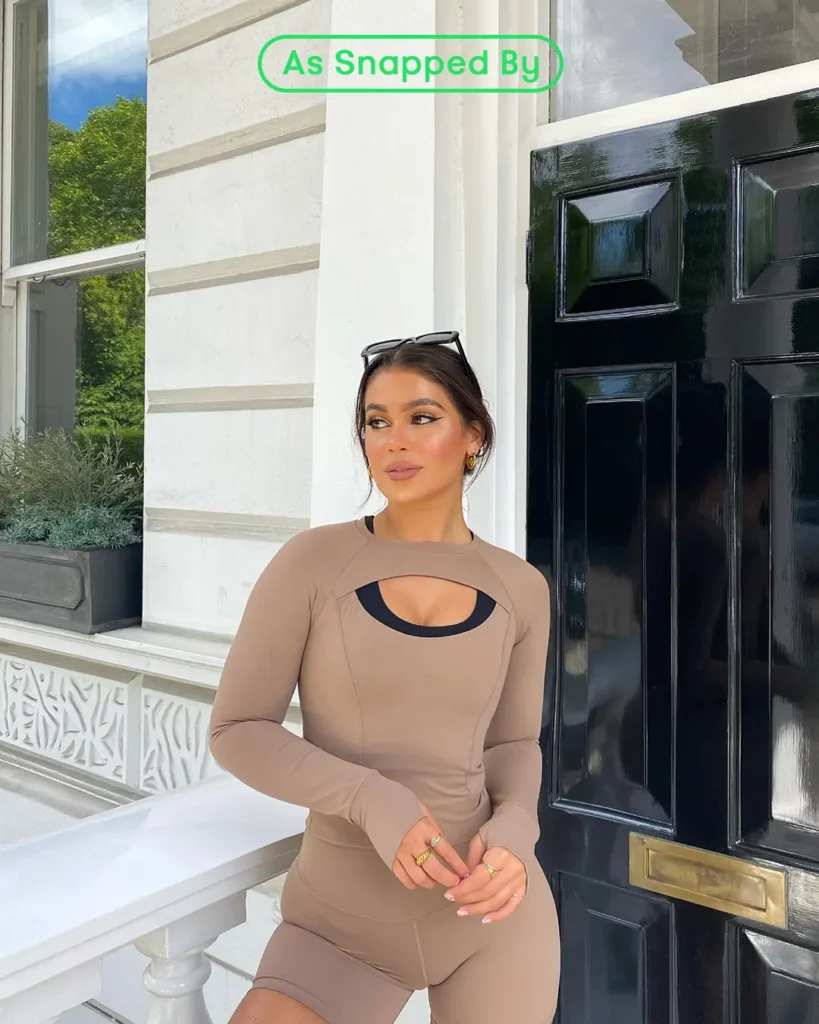 Price Range: Varies based on brand ($10-$1000)
Size Range: Also varies; XS-XXL (26 to 34 in bottoms)
Founded: 2000
Based in: London
Popular Sections: Dresses, Activewear, Jeans
ASOS is another affordable option that carries a ton of different brands. The online retailer offers fashion and beauty products for men and women, plus they sell their own branded products and clothing.
Because of their wide selection, you can always find something you're looking for at ASOS.
In Summary
Any of these stores like Madewell offer timeless high-quality styles for an upgraded wardrobe. As a bonus, you can always thrift these brands from the top online thrift stores!