Is this seemingly high-quality yet affordable brand actually worth it? Read our Quince reviews to find out.
Do you love neutral-toned clothes that seem to go with every outfit? Then Quince might seem like the perfect store for you.
The brand offers a variety of garments made of billowy fabrics with an emphasis use of earth tones, including authentic cashmere and silk garments. Plus, they have plenty of home essentials and other products too.  
Quince may seem like the ideal one-stop shop for any wardrobe with amazingly wearable pieces made of the coziest fabrics, all within reasonable prices.
That said, the prices are pretty impressive considering the luxurious fabrics they use, so it's natural to wonder if the quality measuers up.
We've tried 10+ garments from this brand, so we put together our complete Quince reviews to let you know if they're worth shopping from.
What is Quince?
Quince is a clothing brand that claims to offer high-quality products made from luxurious fabrics for incredibly low prices for women, men, and children.
They offer a variety of garments and handbags, typically very minimalistic in their design (making them great staple pieces). You can also find home essentials, items for kids, and even travel essentials.
Quince claims to:
Offer "high-quality essentials" at "radically low prices"
Offer items on par with or better than designer goods in terms of quality
Manufacture garments that are made to last to ensure greater sustainability
Give refunds to unsatisfied customers (they have an impressive 365-day free returns policy)
RELATED: 14 Best High-Quality Clothing Brands
Our Quince Reviews
We tried a selection of products from Quince featuring a few of their top materials. Here is an overview of our thoughts – scroll down for more reviews of the specific products we tried!
Overall: ★★★★ 4 Stars
Overall, Quince rates in at 4 stars. With a wide selection of garments and accessories at reasonable prices, it's easy to see why they're a fan favorite!
They excel in several areas, including general customer service, pricing, and shipping. We love that Quince offers great quality and luxurious fabrics for some of the best prices out there.
Shipping & Returns: ★★★★★ 5 Stars 
Shipping is quick and straightforward (not to mention, always free). If you have any issues, their customer service will be happy to help you resolve them. Plus, their 365-day return policy is pretty impressive and shows that they aim to satisfy their customers.
Pricing: ★★★★ 4 Stars
The pricing on most of the products is fantastic. The quality and aesthetic of their garments feel and look high-end, but are available at mid-tier prices.
Quality: ★★★ 4 Stars
The quality of Quince's garments is great, especially considering their low prices and luxury fabrics. All the pieces we tried are excellent quality and designed to last.
While some Quince reviewers feel the products felt thin or cheap, I personally didn't have this experience. I tried 6 products featuring some of their top materials (including cashmere, baby alpaca wool, and silk) and loved every item.
Some of their items do feel more lightweight than some more expensive cashmere or wool brands I've tried, I wouldn't say this is a bad thing. Nothing is see-through (even this white silk shirt) and their wool and cashmere still keeps me warm without causing me to overheat when I'm inside. I actually prefer this instead of an ultra-heavy wool sweater. Layering is key!
That said, if you have thick thighs, avoid their cashmere pants as they will pill quickly due to thighs being rubbed together constantly.
Customer Service: ★★★★ 4 Stars
According to Quince reviews, customer service is always happy to help guests resolve any issues they may have.
What Customers Are Saying
Aside from our own experience, here are some key points of feedback based on our experience and other Quince reviews:
Sizing can run a bit small for some items (personally, I felt they were true-to-size).
Garments are typically well-made.
Great quality cashmere sweaters.
Excellent customer service.
The 1-year return policy is super convenient.
Some items can feel thin.
Some items tend to pill easily.
Quince Product Reviews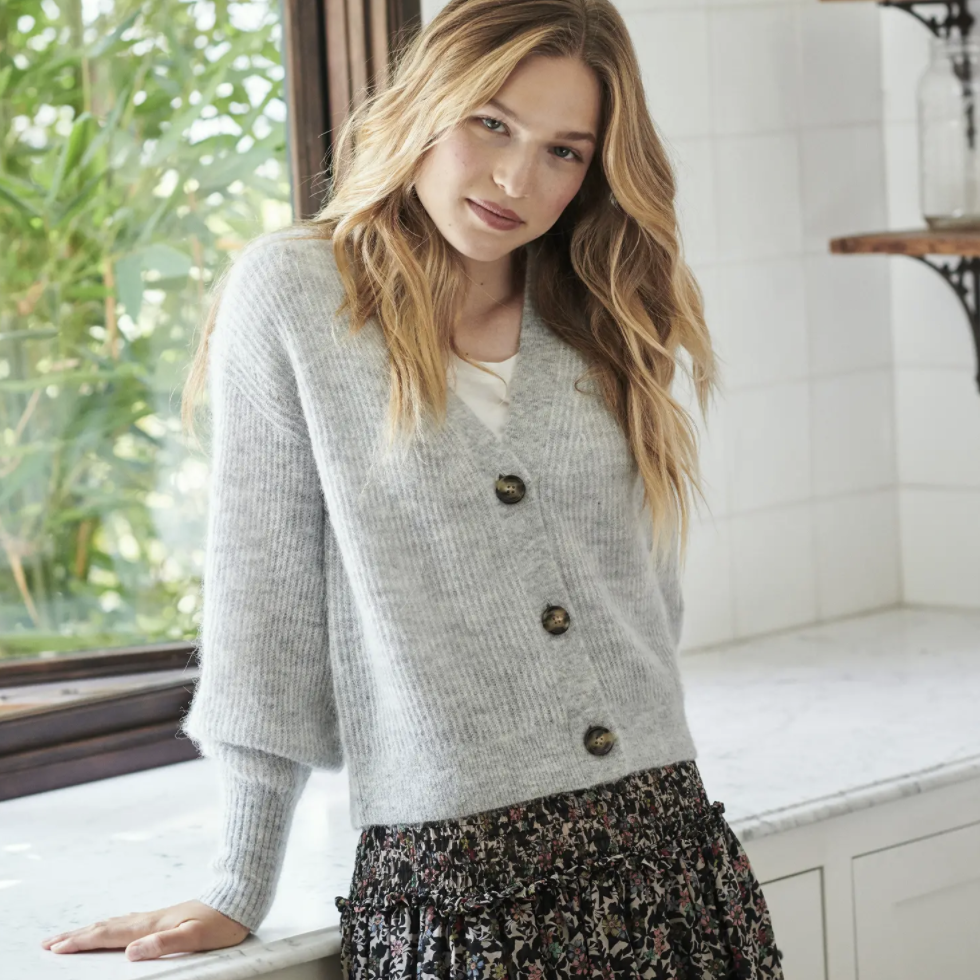 Starting with this cute cardigan, I wasn't disappointed!
It fits me perfectly, is affordable, and pairs well with nearly any outfit.
It feels lightweight, yet it keeps me warm in the dead of winter.
---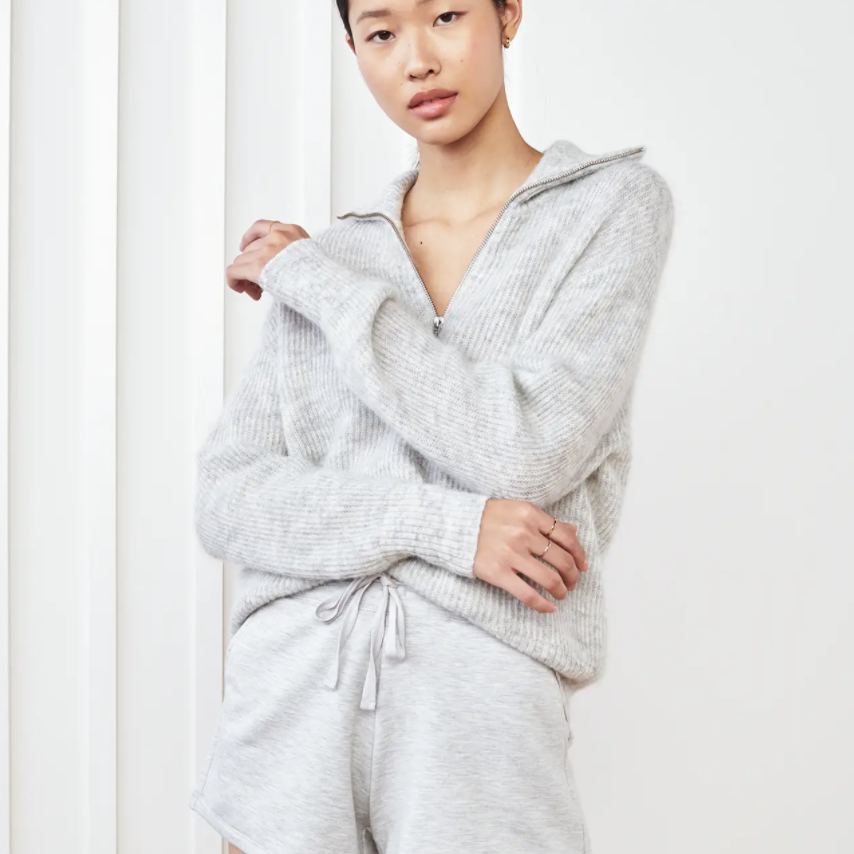 This is another comfortable wardrobe staple that I'm obsessed with.
It's very similar to the previous cardigan since it's made of the same material, it's just a zip-up style instead. I really want to try their baby alpaca wool turtleneck next!
---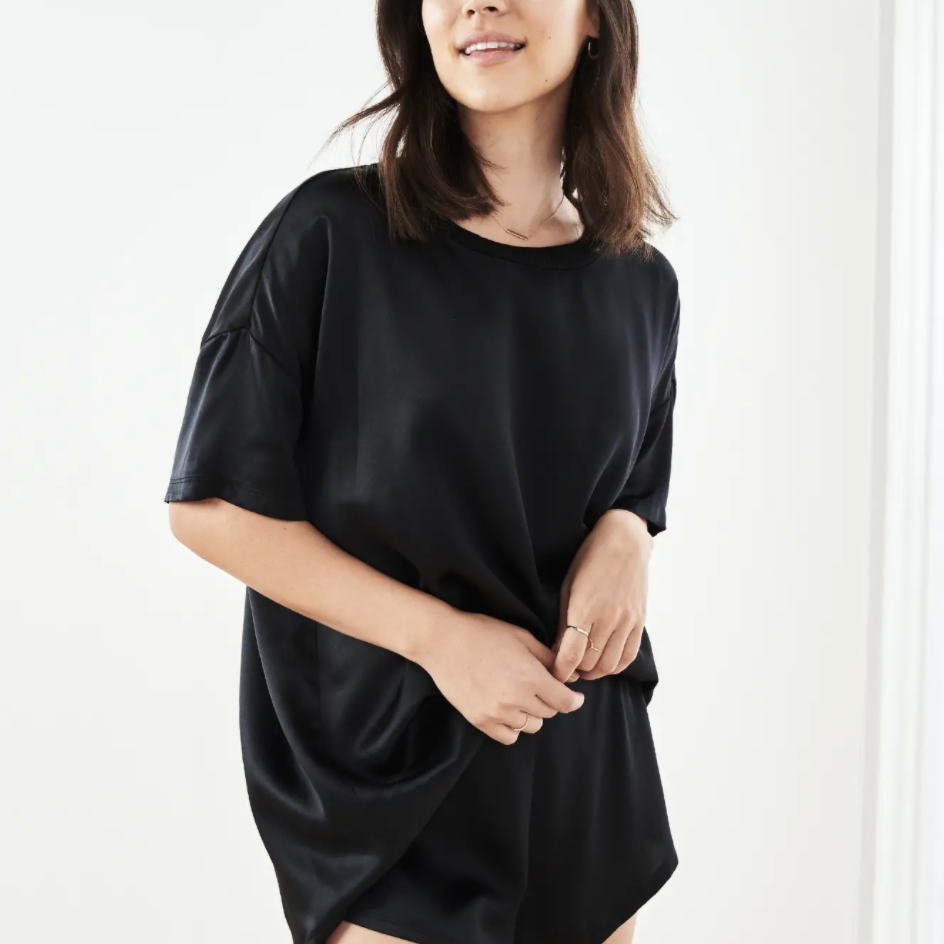 Being someone who loves silk but hates the care that comes with them (aka dry cleaning), I was excited about their collection of washable silk pajamas.
This set of silk shorts and tee shirt is beyond comfortable and fit me perfectly. I've only washed it twice so far, but it came out looking brand new each time – just make sure to follow the washing instructions and use a garment bag!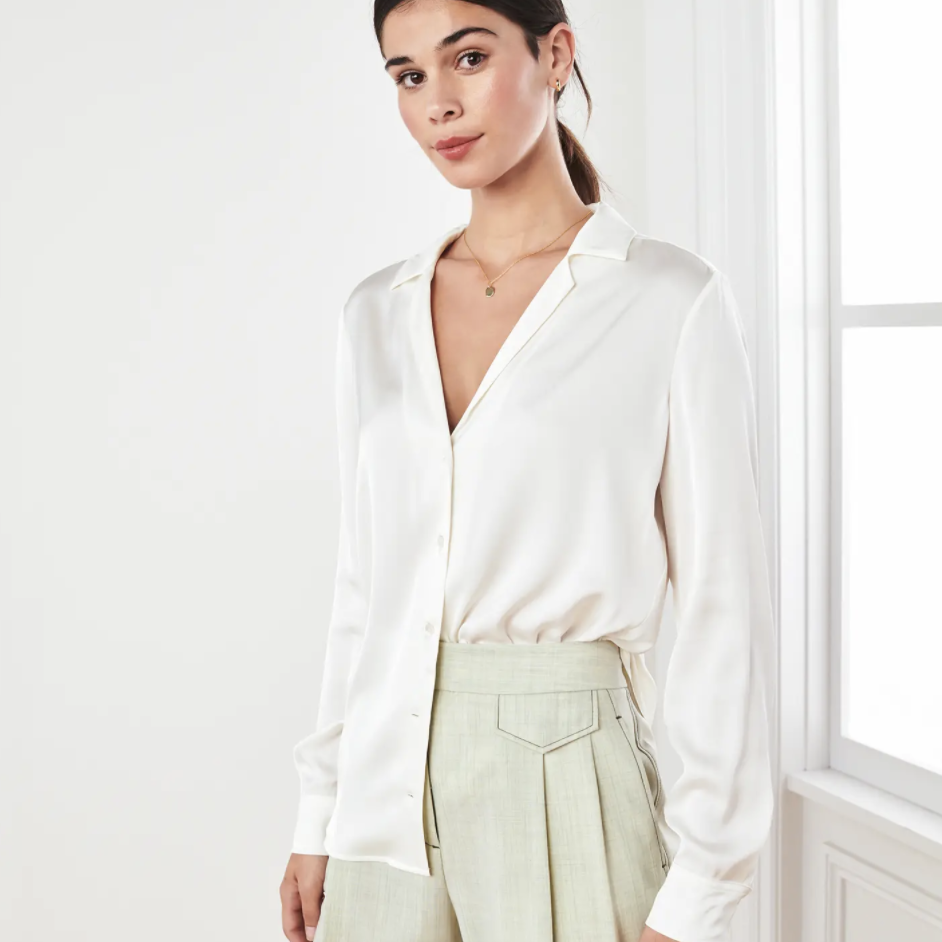 This is a perfect silk work shirt that you don't need to worry about taking to the dry cleaners!
It looks luxurious and is pretty affordable, considering it's made of pure silk. Get one or two (or 10) of these shirts in neutral colors and you've got some easy-to-put-together work outfits for the week! Best of all, it's not see-through (not even the white color).
---
---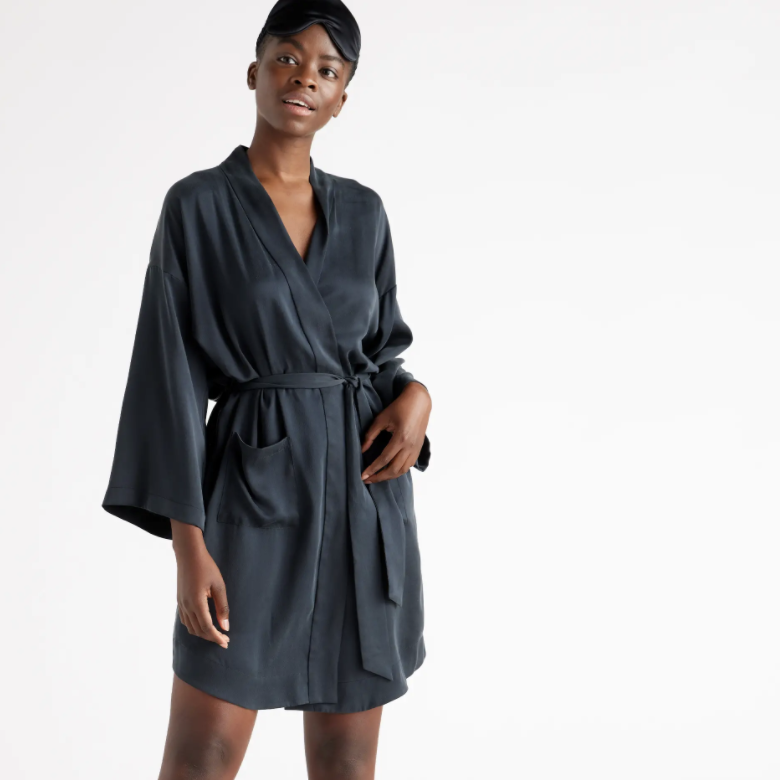 After trying this silk robe, I'm never going back to anything else unless it's freezing cold.
This robe feels amazing on your skin after a shower, I feel like a millionaire walking around the house.
While you're eyeballing their silk pajamas, their silk pillowcase is another great pick that's more affordable than other top options and is machine washable!
Quince Cashmere Reviews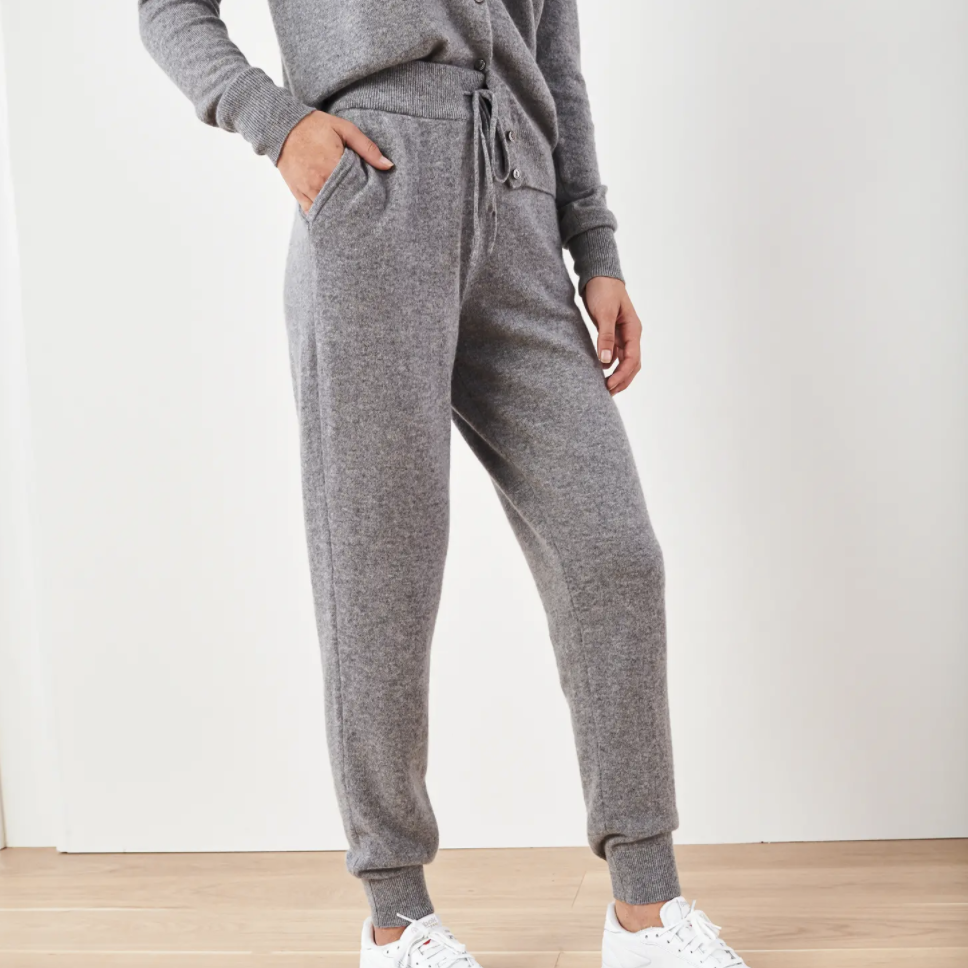 This was the most disappointing product I received from Quince. Although they fit perfectly and feel super cozy, they pill badly between the thighs. Although you can get a cashmere comb to remove these, it builds up quickly and would be inconvenient to use the comb 2–3 times a day when wearing them.
I wouldn't blame this on quality since all cashmere pills easily, I just shouldn't have chosen cashmere pants when I have thicker thighs that rub together every time I walk. That said, I still love these pants to wear during a cozy at-home day, I just wouldn't wear them when I'm out walking a lot.
There is various feedback online surrounding this brand. To give you the most unbiased information, we consulted reviews found on Reddit and BBB from customers of Quince! Here are some reviews directly from buyers to give you a better idea of what these customers thought!
"I have 2 items in their cashmere. One is a batwing sweater that I love so much. It's not available right now but I feel that the [sic] it's a good weight. Certainly not thin. The other item I have is a short sleeve cashmere tee. I don't feel this item is thin either. They both have worn well so far and seem to be decent quality. For the money, they are amazing quality. I'm not sure I will ever buy cashmere anywhere since I know what I can get here for the price. I typically like basic styles so for me, these are what I want." – User BeachWoo on reddit
"I've bought several things from them, including their silk blouses. The quality is great for their price – meaning the silk is very thin, to the point where their white blouses are transparent. Think everlane-level quality. The dark blouses are fine though, especially under a blazer. Their cotton cardigans and hoodies are fantastic, very soft and warm."- User Stonefruitheart on reddit
"I bought a purse from them recently. It flew fast from Italy, landed in the US and then somehow went to Peru for vacation I guess lol. Customer service was fabulous, hassle free and sent out an expedited replacement right away. The purse is super cute and appears to be good quality so far." – User zsepthenne on reddit
Bottom Line: Is Quince Worth it?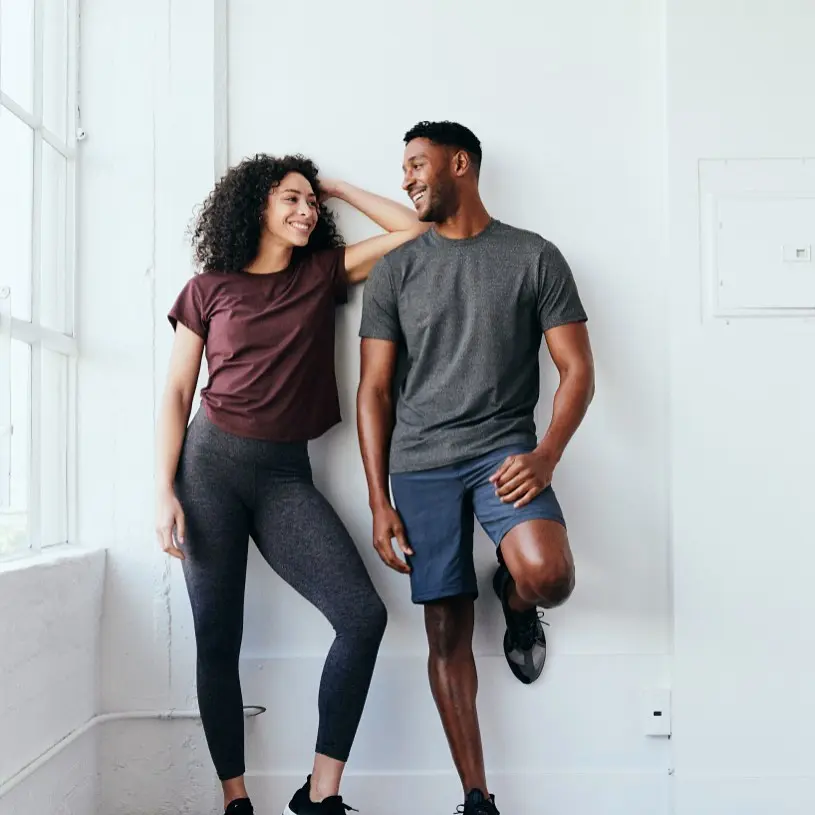 If you're building a capsule wardrobe or just want to add some great staple pieces to your closet, Quince is an excellent option with its reasonably priced essentials in neutral colors that can be paired well with any outfit.
To keep their prices low and accessible, some fabrics may not be as thick or durable as more expensive competitors, but they still offer fantastic ready-to-wear garments that are impressive quality for the price point! 
While I have tried other products that have felt thicker, I'm not at all disappointed with the quality of Quince. I love the lightweight feel, especially since it still keeps me cozy warm. Plus, their silk feels just as great of quality as I've tried elsewhere.
In addition to offering all the basics you could need, they provide efficient customer service and some of the best shipping practices!
We hope our Quince reviews help you decide whether or not to invest in this brand, because in our eyes, it's a yes.
UP NEXT: 22 Minimalist Clothing Brands To Avoid Morning Stress