Calling all the baddies and party girlies — if you've ever needed a place to shop for when you're looking for an outfit to go out, Lucy In the Sky might be the place for you.
Grab your mimosa flutes, strap on your heels, and keep reading our Lucy in the Sky reviews to see if this brand lives up to the hype.
What is Lucy In the Sky?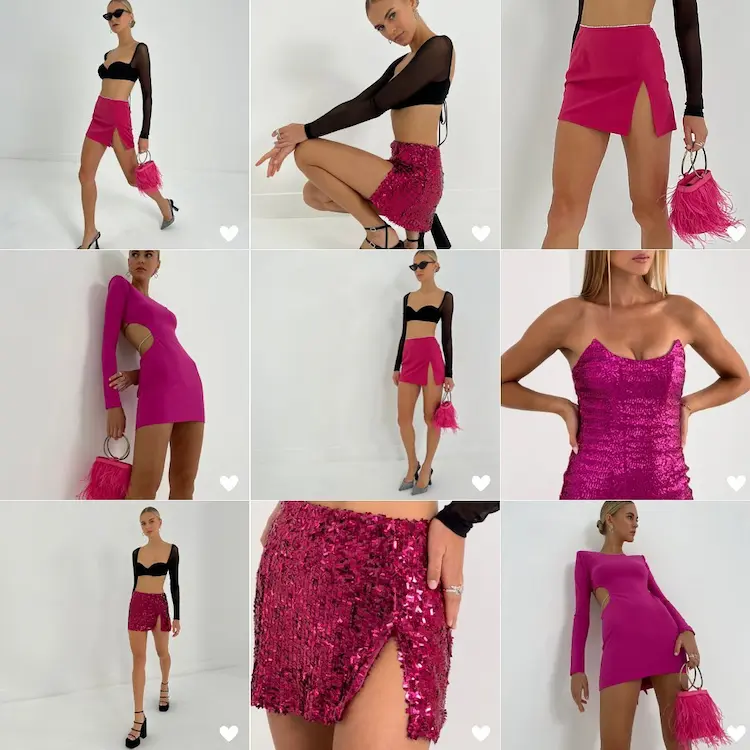 Based in Los Angeles, California, Lucy In the Sky is an online fashion retailer known for selling trendy and sexy clothing like dresses, tops, and skirts.
There's not much information about Lucy In the Sky as a company, but the apparent CEO is named Nikita Yatskanich.
Lucy In the Sky: Overview
Lucy In The Sky's biggest commodity is definitely their dresses. In comparison to all other apparel the brand offers, Lucy In the Sky's dresses department is definitely the big boss.
Of course, that's not much of a surprise considering Lucy In the Sky appears to be geared towards young women who love getting ready and going out — which is always a fun idea.
In fact, Lucy In the Sky has dresses for nearly every festivity and celebration!
RELATED: 23 Best Prom Dress Websites For Gorgeous Dresses
Lucy In the Sky Reviews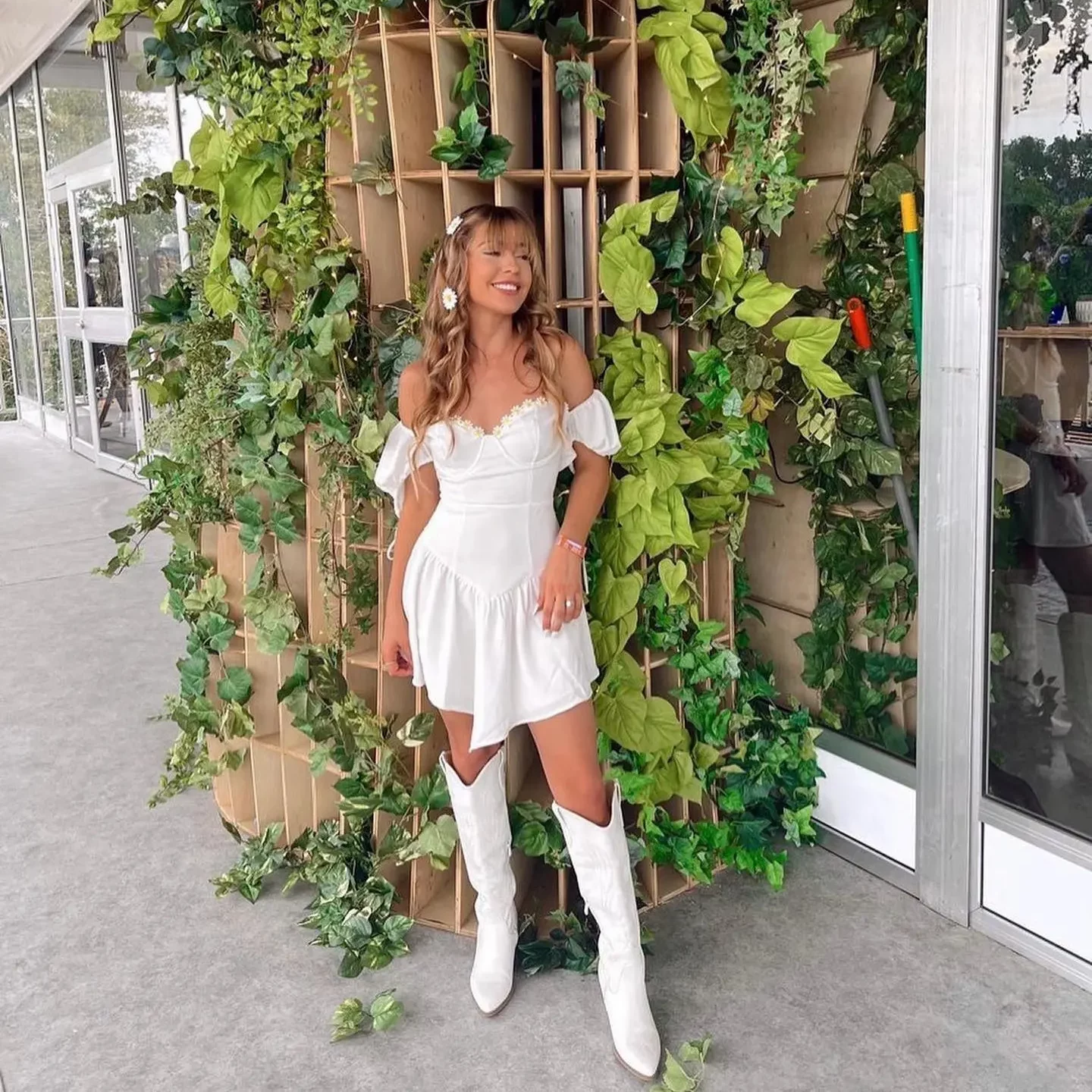 Overall: ★★★ 3 stars
Though Lucy In the Sky has a great collection of dresses and other fun clothing items, the company misses the mark when it comes to quality, customer service, and shipping.
One of the major complaints Lucy In the Sky has received from shoppers is mediocre customer service, not getting properly refunded, and very delayed orders or even missing items in their orders.
Quality: ★★★ 3 stars
Lucy In the Sky tries to be sly when it mentions all of its clothing is designed in Los Angeles. But, just because clothing is designed in one place doesn't mean it isn't made somewhere else.
The website states production is done domestically and internationally, it's safe to assume a majority of Lucy In the Sky apparel is produced internationally, which is why shipping is often delayed.
When it comes to the quality of items, it's pretty inconsistent. Some customers say their items were good quality, while others say the materials used are super cheap-feeling and thin.
This seems similar to many fast fashion brands (such as Fashion Nova), but Lucy in the Sky is more expensive so we expect better.
Price: ★★★ 3.5 stars
Lucy In the Sky has some decent prices. All dresses are under $100, and that even includes formal dresses for events like prom and homecoming.
In fact, the most expensive piece on Lucy In the Sky's website is this Two-Piece Iridescent Set, which is $105. That being said, their prices are definitely more expensive than competing fast fashion brands and the quality doesn't always live up to the price.
Customer Service: ★★ 2 stars
One of the major complaints about Lucy In the Sky is the customer service.
Lucy In the Sky does not provide a direct phone number to contact the company, making it difficult to communicate with customer service when all the emails you receive are automated.
Customers have had difficulties with returning items as well as receiving items (plus, they only offer store credit for returns).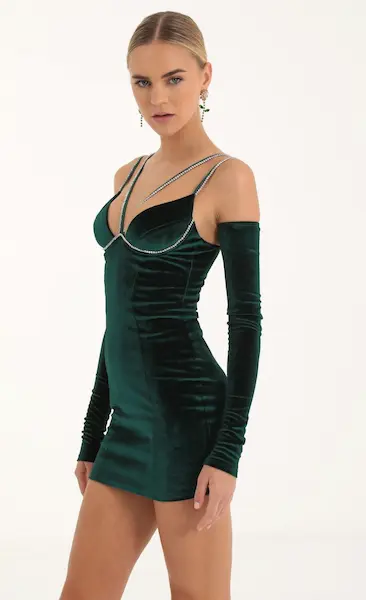 Lucy In the Sky's main breadwinner appears is its massive dress collection. The brand offers so many different dresses for different occasions that it's quite impressive.
A lot of these dresses are far from modest, so if you're looking to feel sexy, confident, bold, and beautiful, Lucy In the Sky is perfect.
Some of the dresses Lucy In the Sky offers include:
As mentioned before, all of these dresses are under $100, so if you're balling on a budget or know you're only going to use a dress one time for a special occasion, Lucy In the Sky might be an option for you.
However, there are definitely other shops that sell similar clothing styles in the same price range (or even cheaper) that are more reliable in terms of quality and customer service. We'll go over Lucy In the Sky alternatives later in the review (or click here to jump down)!
RELATED: 17 Best Clothing Rental Subscription Services for Special Occasions
---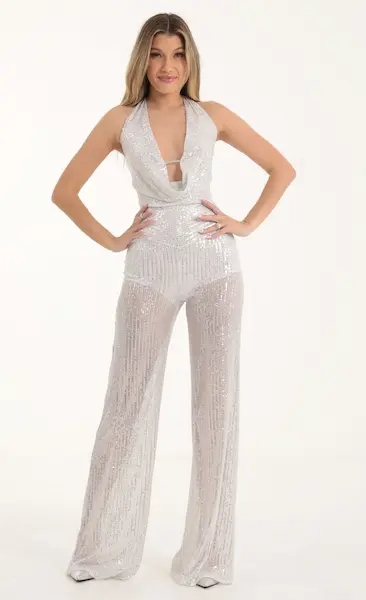 If dresses aren't really your thing, Lucy In the Sky always offers rompers and jumpsuits that are fun, sparkly, and bound the attention of everyone in the room.
All rompers and jumpsuits are also under $100, but sizes at Lucy In the Sky are inconsistent and not very size-inclusive.
Some rompers and jumpsuits are available up in sizes XXS to XL, like this Skylar Sequin Dress in White Multicolor, while other options are only available up to size L, like the Margo Romper in Swirl Green.
---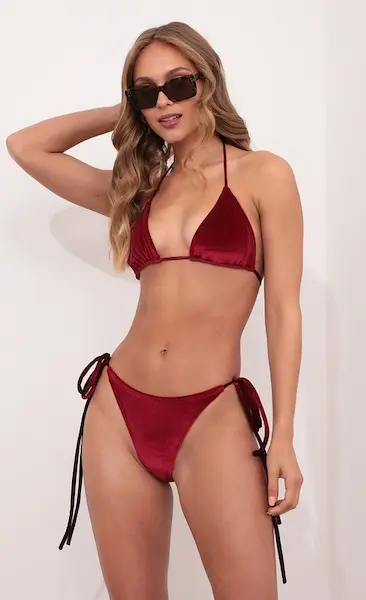 If you're looking for a swimsuit that's Instagram-worthy, will make you feel like the main character, and will have you feeling super sexy, Lucy In the Sky has some awesome options.
All swimsuits are under $70, and that's including the top and the bottom!
Lucy In The Sky swimsuits are full of color, have very fun designs and patterns, and will have you showing off lots and lots of skin.
Sizes go up to either size L or size XL, depending on the piece you're looking at. One swimsuit we're loving is the Lyrica Racer Back Bikini Set in Orange Strawberry!
---
Return Policy
Lucy In the Sky has a 14-day return policy and will accept returns so long as items are in original condition and do not look worn or damaged.
Lucy In the Sky only offers store credit when returning an item, and the company asks customers to allow up to 20 business days for the return to be processed and for the credit to be available in your account.
Currently, Lucy In the Sky does not offer any exchanges.
---
FAQs
Who owns Lucy In the Sky?
The CEO of Lucy In the Sky is Nikita Yatskanich. 
Where does Lucy In the Sky ship from?
All orders ship from Los Angeles, California.
Does Lucy In the Sky run small or large?
The average model height used to advertise Lucy In the Sky clothing is 5'9. The company says its size small is equivalent to a US size 2. Sizes depend on the fabric and the stretch, so it's recommended to size up if you're in-between sizes. 
How long does Lucy In the Sky shipping take?
Lucy In the Sky claims domestic shipping typically takes two business days, while international shipping usually takes six to twelve business days. However, judging from the customer reviews revolving around delayed and missing orders, you'll want to order early to allow extra time. 
The Bottomline
Lucy In the Sky has some gorgeous dress designs and some decent prices, but that's about all it has to offer.
Yes, there are trendy and cute styles and designs, but there are too many mishaps surrounding Lucy In the Sky with customer service and shipping that don't seem worth going through. Plus, quality doesn't always seem to match up to the prices.
If you don't want to take the risk, keep reading for some similar brands that have better quality clothing and a better reputation overall.
RELATED: 12 Stores Like Lucy In The Sky to Shop Now
More Lucy In The Sky Alternatives