There are so many different types of brands in the fashion world, from ultra-fast fashion to ultra-luxury. Somewhere in the middle falls Naked Wardrobe, a brand that describes itself as "affordable luxury" and has been taking social media by storm.
Despite being social media famous and often worn by top celebrities and influencers, you might still be wondering if the brand is worth the money. I have purchased nearly 10 items from Naked Wardrobe, so keep reading our review to see our overall consensus and tips for shopping from this trendy brand. 
What is Naked Wardrobe?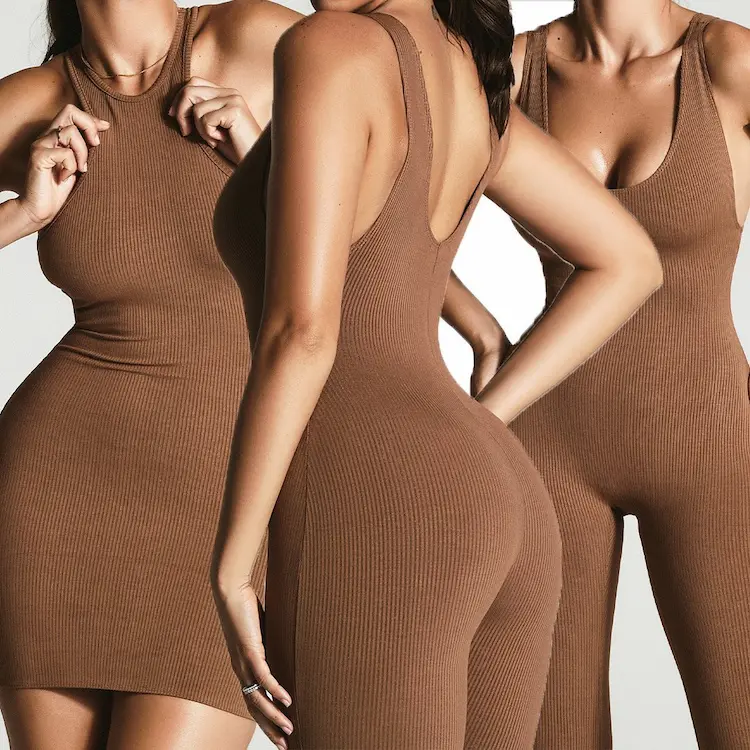 Three sisters from Los Angeles named Shideh, Shida, and Shirin Kaviana founded Naked Wardrobe back in 2012, with the ultimate goal of creating an affordable luxury brand. They started in their parents' home with just $7500. Now, they have grown Naked Wardrobe into one of the largest e-commerce brands out there.
Their styles have been worn by celebrities (like the Kardashians) and other top influencers, plus they have 2 million followers on Instagram alone.
Naked Wardrobe fabrics consist of their signature "NW" fabric made up of 95% viscose and 5% which seems to be the most popular option, but they have a few other fabric options as well.
Naked Wardrobe Reviews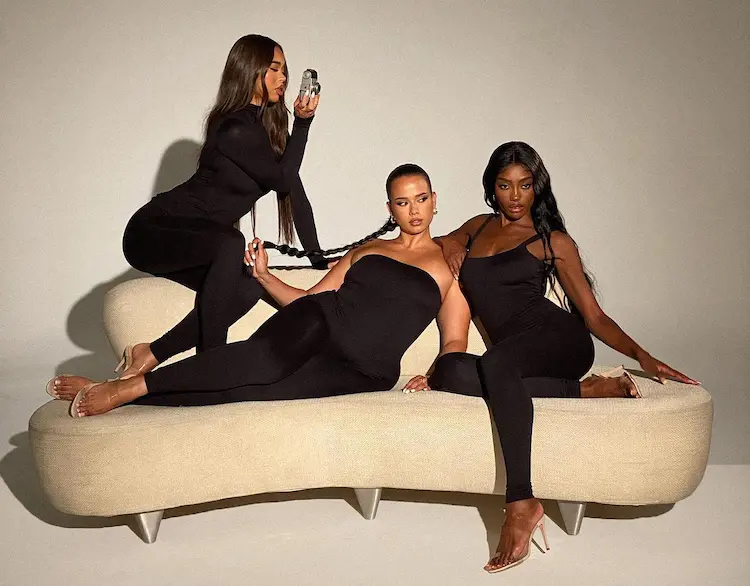 Before I dive into my review, we'll be sharing our ratings for the top features of this brand.
Overall: 3/5 ⭐️⭐️⭐️
I love this brand, but not all customers have had the same experiences. Some people state their garments pilled drastically after just a couple of washes, plus the brand's customer service doesn't seem to be the best.
I will say that my items don't pill very much because I gently hand wash and hang dry them. I also remove any small pilling will a tiny razor, which works pretty well and hasn't seemed to damage the fabric.
Sizing & Fit: 4/5 ⭐️⭐️⭐️⭐️
I love how Naked Wardrobe items fit, they are super form-fitting and accentuate your curves. That being said, I would recommend going up a size. Some of their items are true-to-size, but getting one size larger will still fit well and will minimize the potential of being too small.
Naked Wardrobe is also size-inclusive, with sizes XXS to 3X available.
Customer Service: 2/5 ⭐️⭐️
Unfortunately, there are a lot of bad Naked Wardrobe reviews surrounding the brand's customer service.
I haven't personally dealt with them because I always order from Nordstrom or another retailer that sells the brand, so you might want to do this to avoid their customer service.
Quality: 3.5/5 ⭐️⭐️⭐️
The quality could be a little better, but I think the quality of Naked Wardrobe is great for the price point (especially when you can find markdowns).
Their fabrics are surprisingly stretchy for how thick and strong they feel, which results in a gorgeous form-fitting look. The fabric doesn't stretch out either, it snaps back into place. I even have a turtleneck top from them that I have worn 10+ times and doesn't look stretched out at all.
The biggest issue that most Naked Wardrobe reviews complain about is pilling after just a few wears. This has happened to me, but it was minimized drastically when I started gently hand washing and hang drying their styles. I also take off any pilling with a small razor every so often, which doesn't seem to harm the fabric.
Return Policy: 3/5 ⭐️⭐️⭐️
The brand has a decent return policy, giving shoppers 15 days to return unworn items with tags attached (final sale items and international orders are not able to be returned). They also don't allow exchanges, which can be inconvenient if you just want a different size.
To make a return, you just fill out this form and mail it to the address they provide (making sure to include the form in the return package). Shipping charges aren't refundable either, so you might want to buy Naked Wardrobe from a retailer that does have free return shipping like Nordstrom or ASOS.
My Naked Wardrobe Review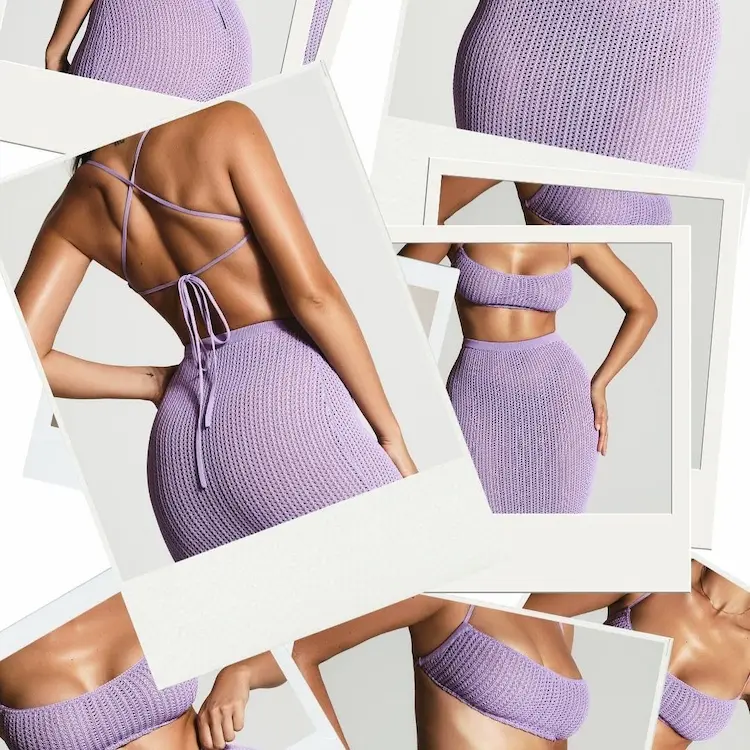 Honestly, I'm surprised that Naked Wardrobe gets so many bad reviews. There are definitely some negatives, but I wouldn't say they deserve a 1.6-star rating on Trustpilot. 
I have purchased around 5 tops and 2 dresses from this brand and there are some downsides, but I really like them overall.
I'm in love with the fabric, it feels thick and high-quality while also managing to be pretty stretchy. Their styles are super form-fitting and accentuate your curves, there's a reason you see this brand on the Kardashians.
The fabric doesn't get stretched out either, it snaps back into place. I even have a turtleneck top from them that I have worn 10+ times and doesn't look stretched out.
The major downside of their garments is that they start to pill pretty quickly, typically after a few wears. This would be a dealbreaker, BUT I started hand washing them and hang drying them – this seems to minimize the pilling drastically.
Some Naked Wardrobe reviews stated their customer service is terrible, but I can't speak to this because haven't had to deal with it – I typically purchase the brand through Nordstrom, Nordstrom Rack, or ASOS.
Speaking of Nordstrom Rack, I would definitely look here to find some killer deals on the brand. I just got a gorgeous floor-length dress from Naked Wardrobe for around $20 on clearance at Nordstrom Rack.
It's also worth noting that their garments are extremely form-fitting and hug your curves *very* closely. Their dresses make my tummy very noticeable, but I'm fine with it (nobody is perfect), I just figured I'd mention this in case it's something you're worried about.
Note: Naked Wardrobe does have a variety of different fabrics, some of which they state are machine washable and others that are not.
Another Note: Unfortunately, I haven't seen this brand at Nordstrom Rack online, I've only stumbled across some of their items in my local store. Definitely keep an eye out for the brand next time you're at your local store and check them out on Nordstrom since they have occasional markdowns here as well.
Overall
Naked Wardrobe fabrics feel strong and thick, yet very stretchy
Perfectly form-fitting and accentuating
Great brand for semi-affordable wardrobe staples
Better deals can be found in their sale section or at Nordstrom Rack
The biggest negative is that the fabric does start to pill fairly quickly, but I've minimized this by hand-washing and hang-drying my items (even ones they say are machine washable)
Does Naked Wardrobe Run Small?
In my experience, I would size up (especially in their dresses and bodysuits). Some things seem more true to size than others, but you could still size up and be completely fine. I have a few tops in my typical size medium and other tops in size large, and I do prefer the large as they feel more comfortable and roomy while still looking form-fitting.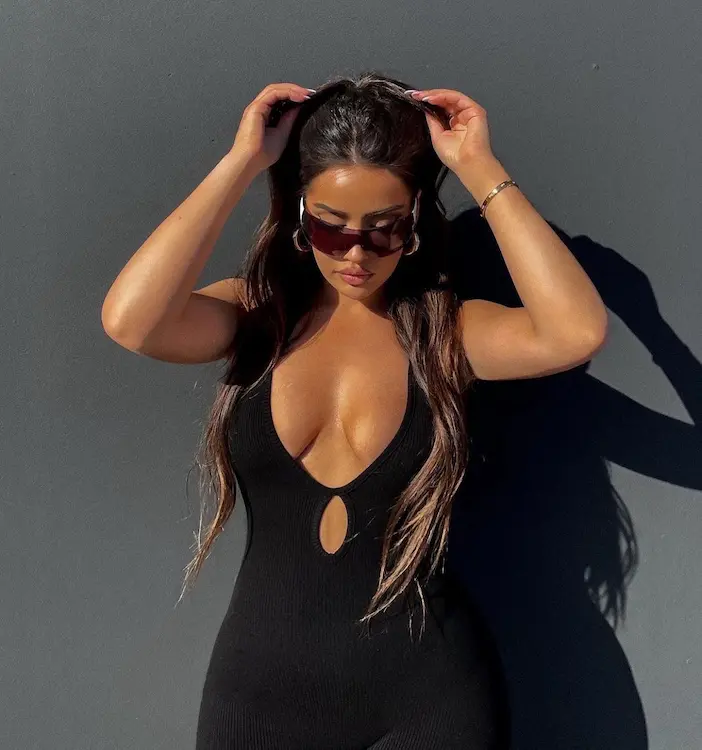 Does Naked Wardrobe Offer Discounts?
They have a sale section where you can find deals and you can often find additional marked-down styles at Nordstrom, ASOS, or Macy's. Personally, I've found the best deals on this brand at my local Nordstrom Rack.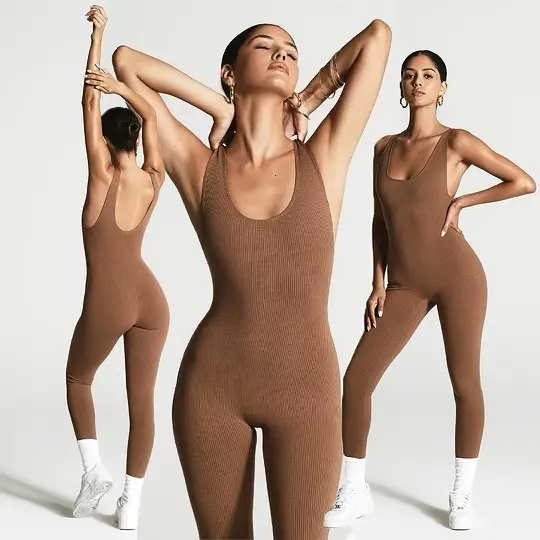 Bottom Line
Overall, there are a lot of bad Naked Wardrobe reviews out there and we don't think the brand deserves such a bad rating. I absolutely love the feel of their fabric and how well their styles fit, they make you feel like a serious baddie.
There are some downsides to keep in mind though, the biggest issue being that their fabric does pill pretty quickly when washed regularly. I've found a solution to this by gently hand washing and hang drying them. Some customers also complain about poor customer service, but this can be avoided by shopping through Nordstrom or ASOS.
Although I recommend thrifting many brands to find better deals, I don't recommend thrifting Naked Wardrobe unless they provide very good quality photos where you can tell there is no pilling. Their delicate fabric pills easily if you machine wash it and you won't know how the previous owner washed their garments.