Shopping for a prom dress is hard, especially when it comes to shopping online. Luckily, there are a variety of prom dress websites where you can find dreamy dresses perfect for you – keep reading to discover our top picks.
When shopping online for prom dresses, make sure to start shopping plenty of time before the date. You'll want to account for anything that might go wrong (such as sizing being off).
If you're a last-minute shopper, try to pick the retailers that offer their dresses in stores near you so you can try them on in-person.
Tip: We also recommend buying multiple dresses if you're solely shopping online (make sure to check the return policy of the store first, though). This way, you won't be relying on a single dress to be the perfect match, you'll have a few options and can return what doesn't work for you.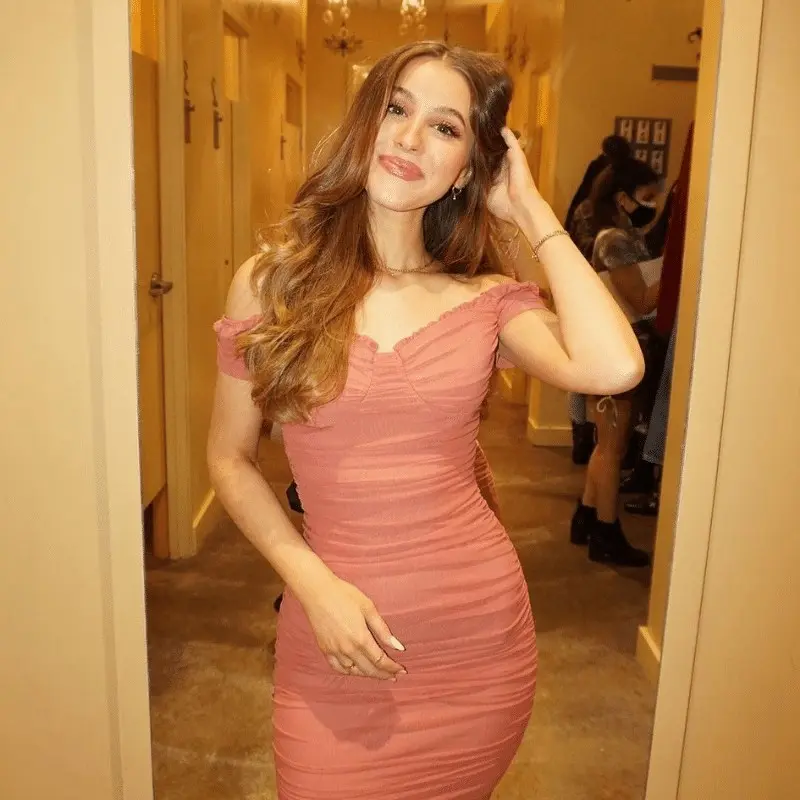 Average pricing: $30 – $100
This popular retailer has an incredible supply of great quality prom dresses for fantastic prices.
The best part is they have a ton of retail stores as well, so you might be able to head to your local Windsor and try on your favorite styles!
---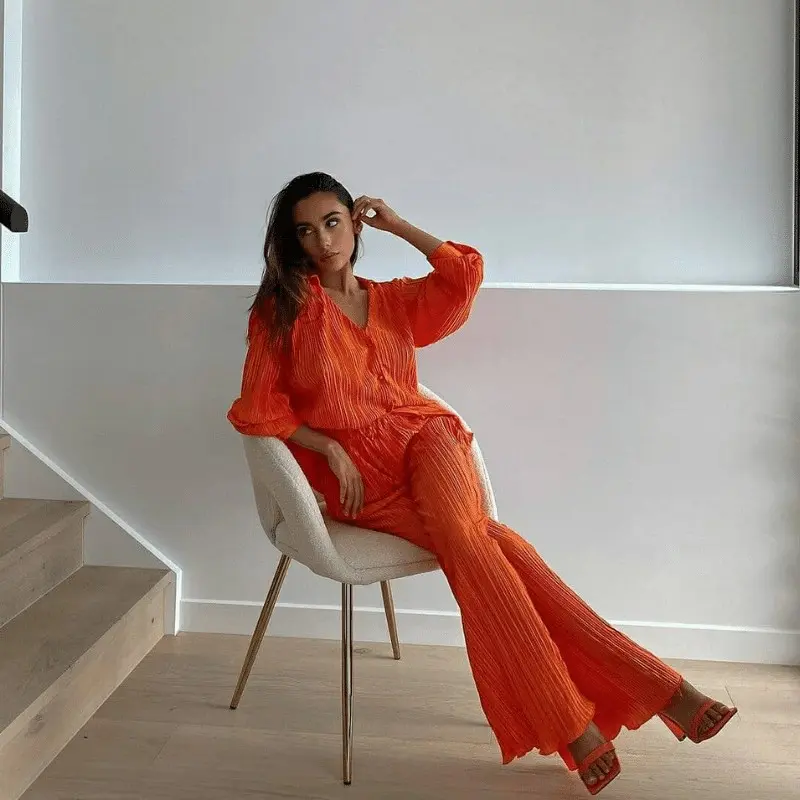 Average pricing: $50 – $80
This Australian clothing brand has a huge variety of styles (including plus-size options) for excellent prices.
With plenty of sexy styles that will make your date pass out, Showpo is well worth checking out. Although shipping can take a couple of weeks, you can get free express shipping over $100!
If you're interested in this brand, check out our Showpo reviews.
---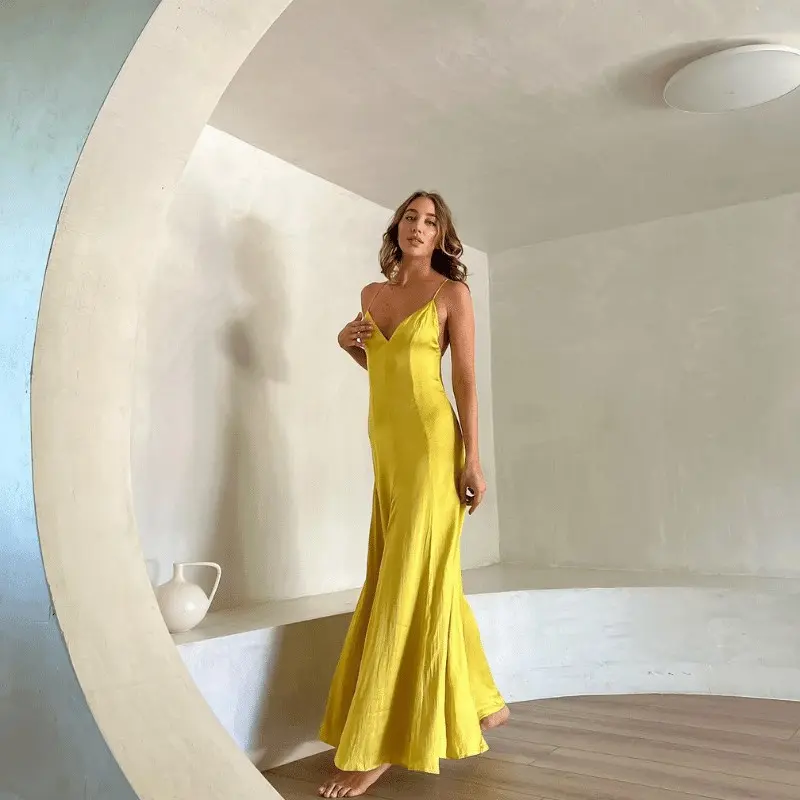 Average pricing: $50 – $1,000
With a huge variety of designer labels and brands, Revolve is the place to find your dream dress that will stop your prom date in their tracks.
With a 30-day return policy and quick shipping, you're sure to get the dress you deserve.
---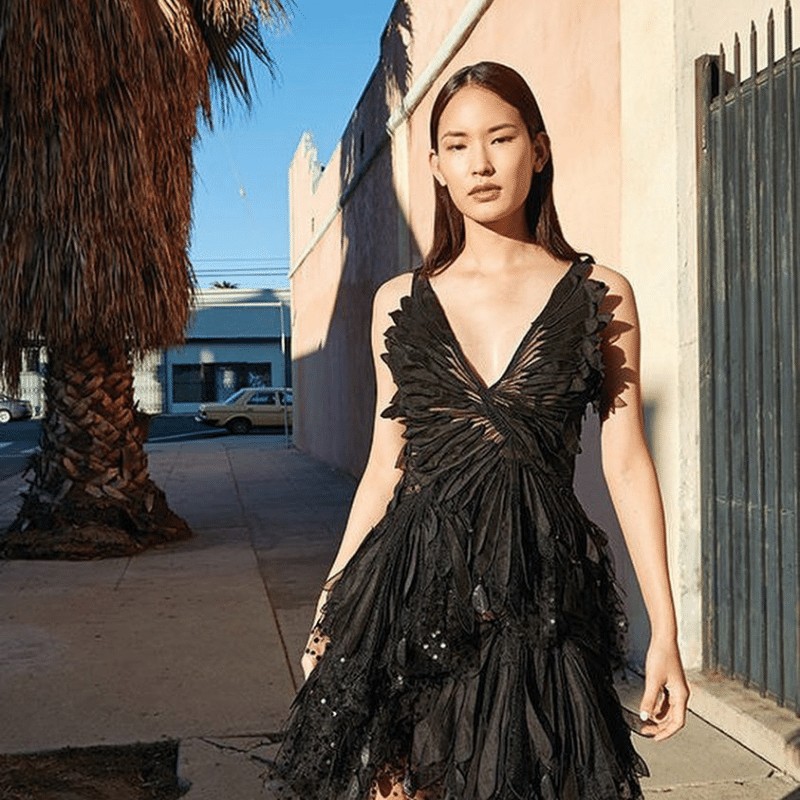 Average pricing: $50 – $500
Nordstrom is another top spot to find gorgeous prom dresses, especially since you can also try them on in stores. They have a ton of brands and labels, so pricing will vary depending on the brand you're shopping.
If you're on a budget, Nordstrom Rack can be a great spot to shop as well).
---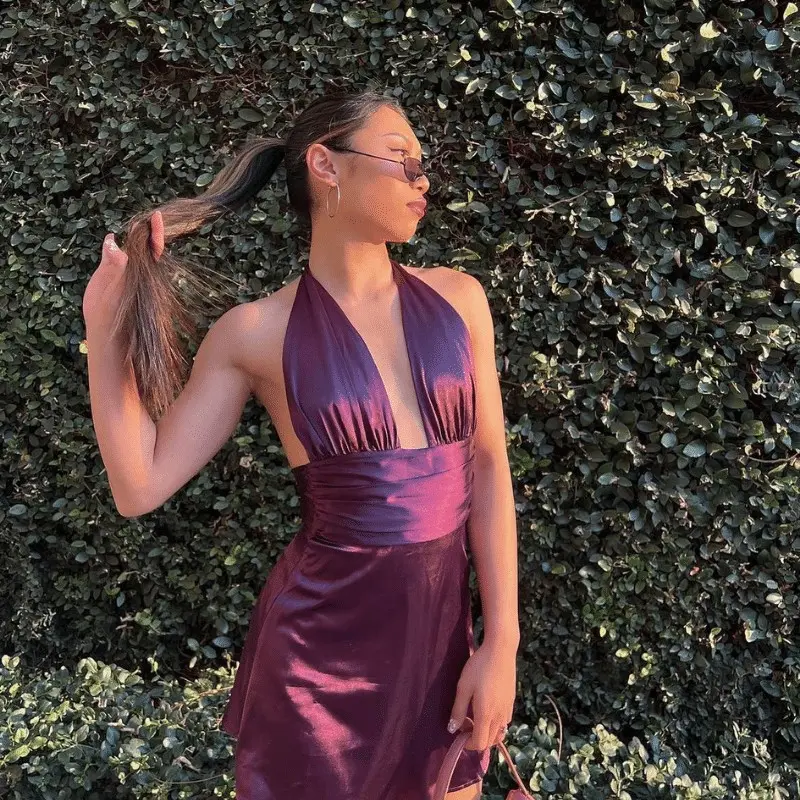 Average pricing: $30 – $100
This online brand has gorgeous dresses, including an entire section dedicated to prom dresses! Whether you want an extravagant sparkly dress or simple gown, they've got options.
They're also pretty affordable, with most dresses costing under $100.
---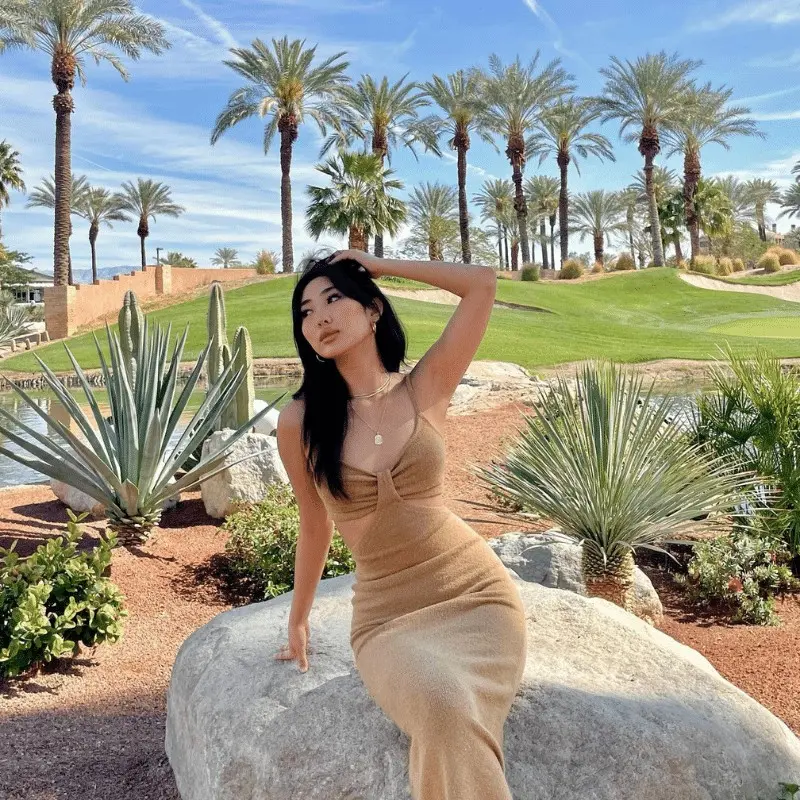 Average pricing: $50 – $100
Everyone loves Lulu's for their girly, adorable dresses. But, their prom dresses are just as impressive (and affordable)!
With a massive selection (including plenty of lighter-colored dresses in the girly styles they're known for), their dreamy styles will make you feel like a true princess.
---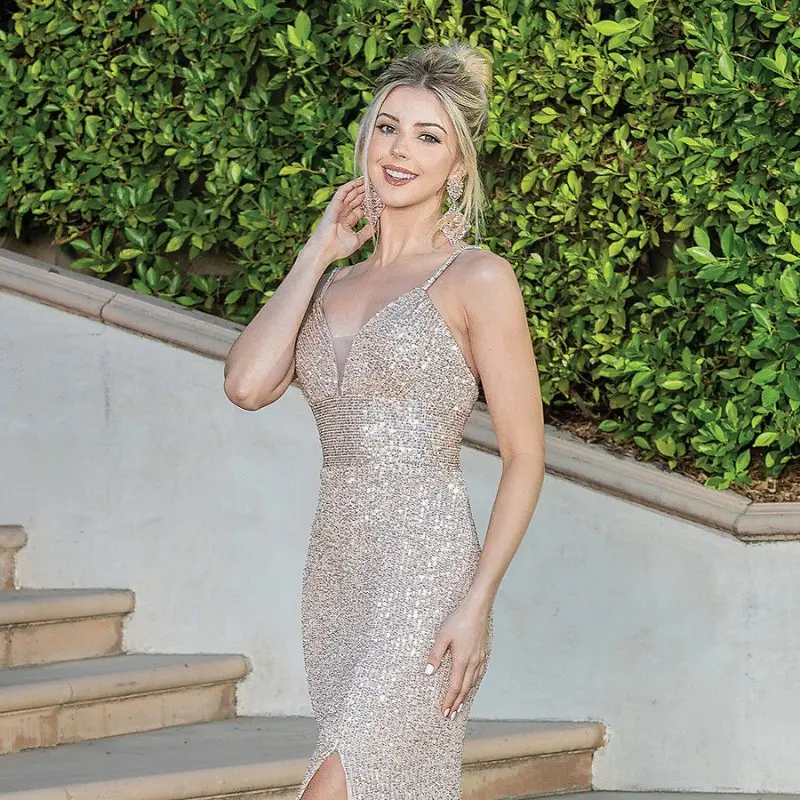 Average pricing: $100 – $500
This website is dedicated entirely to prom dresses, so where can you go wrong?
With every style under the sun and beautiful designs that will make you feel like a princess, this site is definitely worth browsing through.
---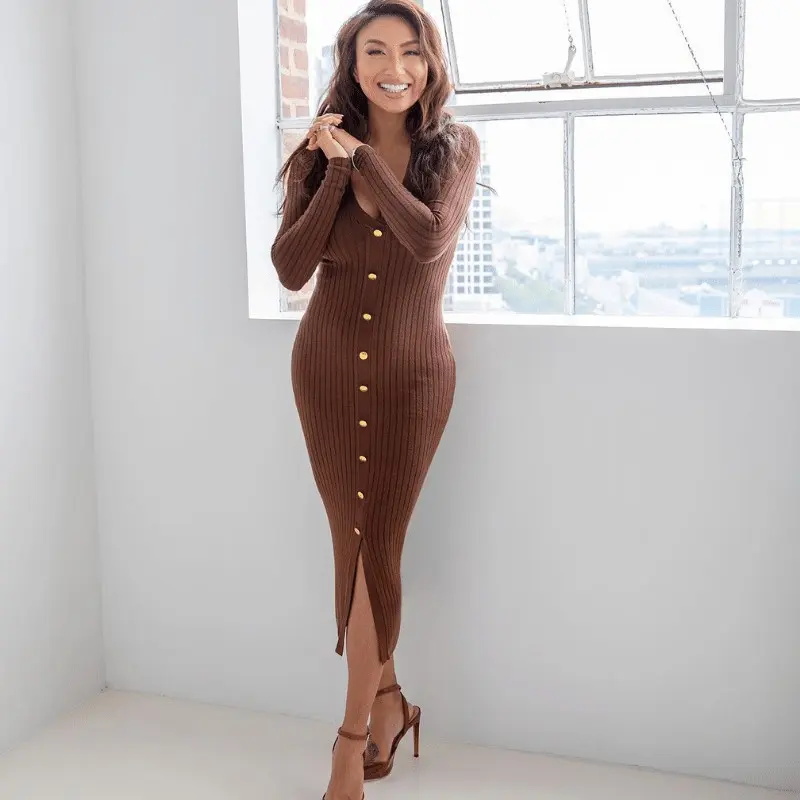 Average pricing: $100 – $300
Of course, we can't forget the classic retailer Macy's when it comes to shopping on prom dress websites.
If you want hundreds of options within every price range, they've got you covered. Plus, you can try them on in stores!
---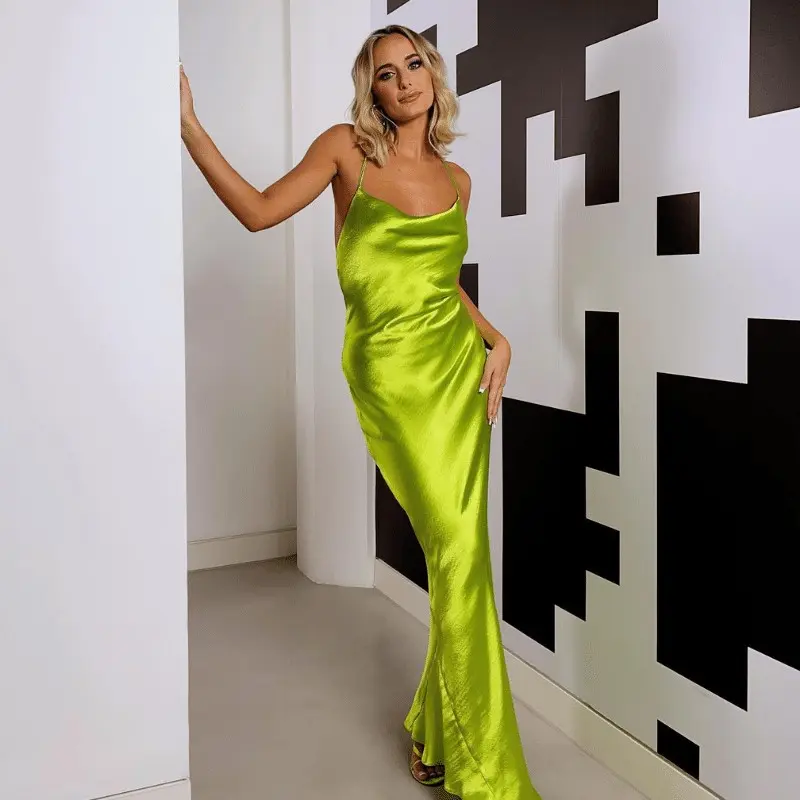 Average pricing: $30 – $60
You can't forget about ASOS! This popular marketplace sells a huge variety of brands, so you're sure to find at least 500+ options to choose from as far as formal dresses go.
Plus, you can find plenty of affordable picks (not to mention quick shipping and a good return policy).
---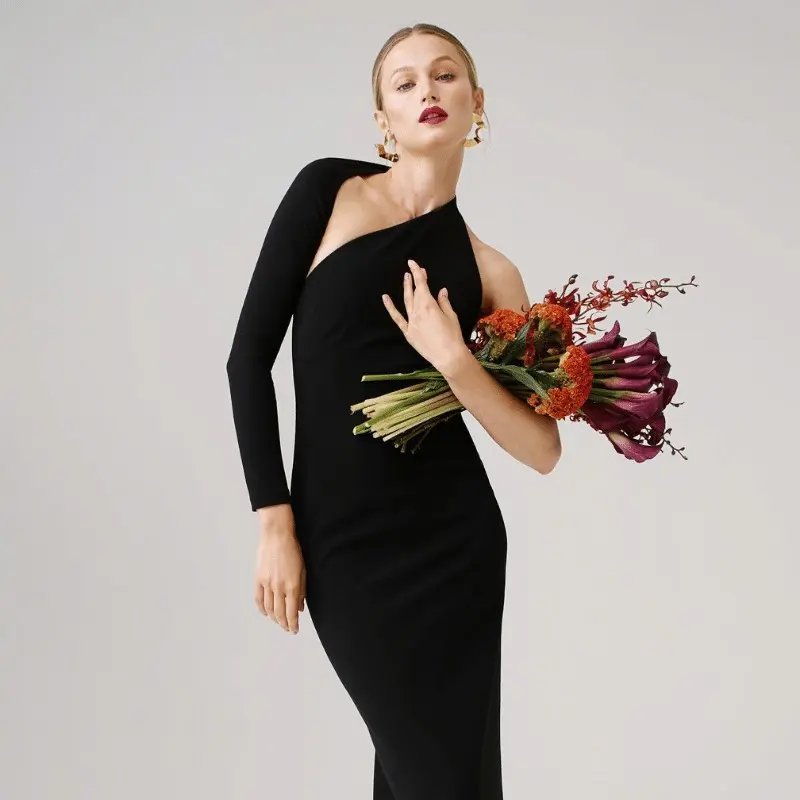 Let's face it, most of us buy a spendy prom dress and wear it one time. So, why not spend the same amount of money renting a dress from your wildest dreams?
With Rent the Runway, you can rent single items from their collection (often times worth $500+). You'll surely impress your friends when you show up in a designer prom dress.
Check out our Rent the Runway reviews for more details.
---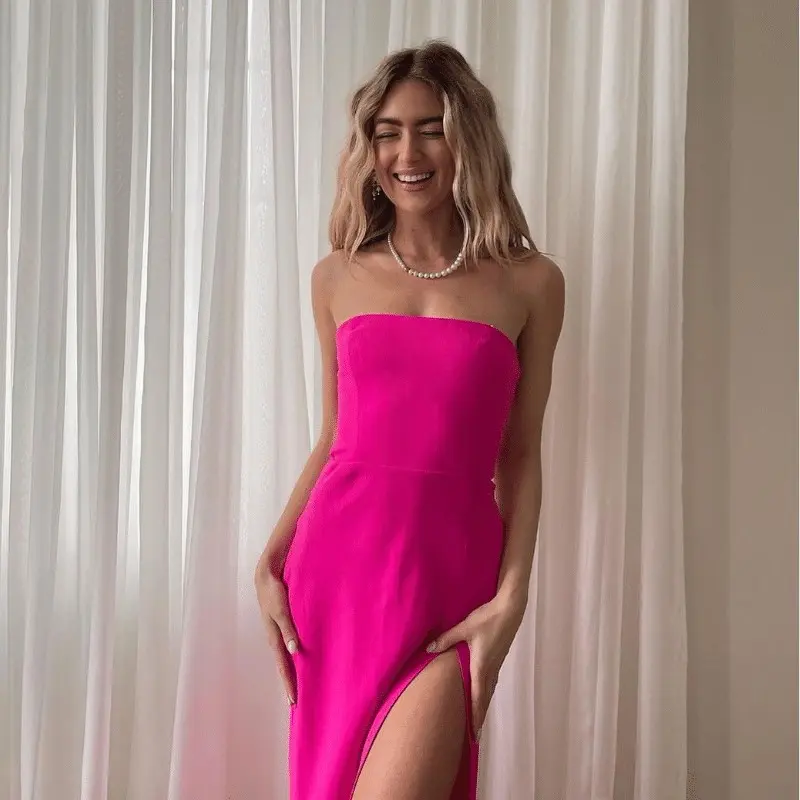 Average pricing: $300 – $4,000
If you want to splurge on an incredible designer prom dress, Shopbop is the place to search.
They sell a variety of different designer labels, so prices range (although you probably won't find anything under $300).
---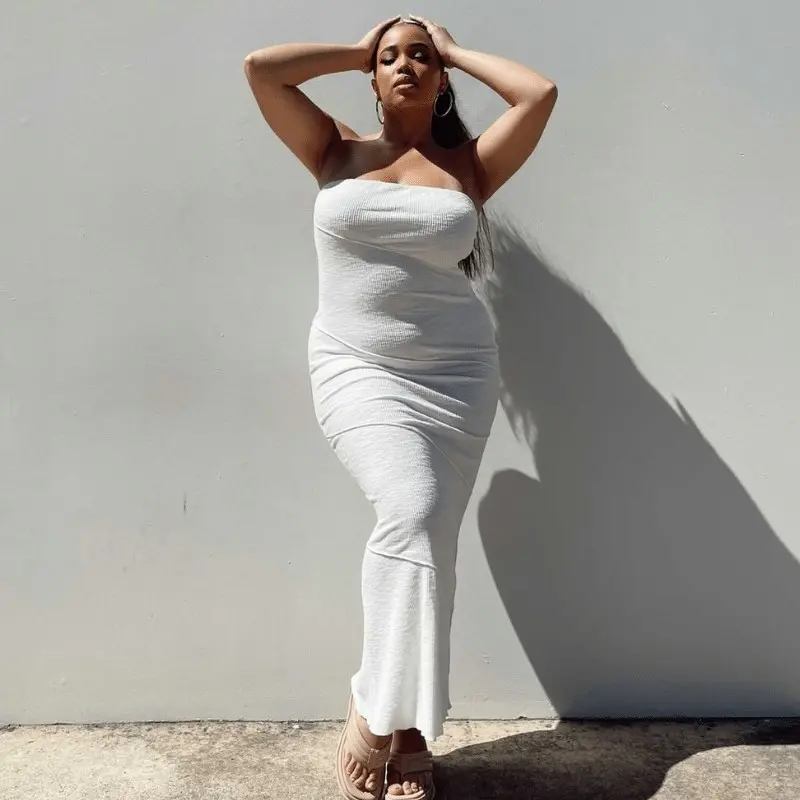 Average pricing: $20 – $80
We love Princess Polly for just about every type of garment out there, so it's no surprise they're one of the top prom dress websites also (especially if you're on a budget).
With most dresses under $100 and plenty of options under $60, you'll make heads turn without spending a fortune.
---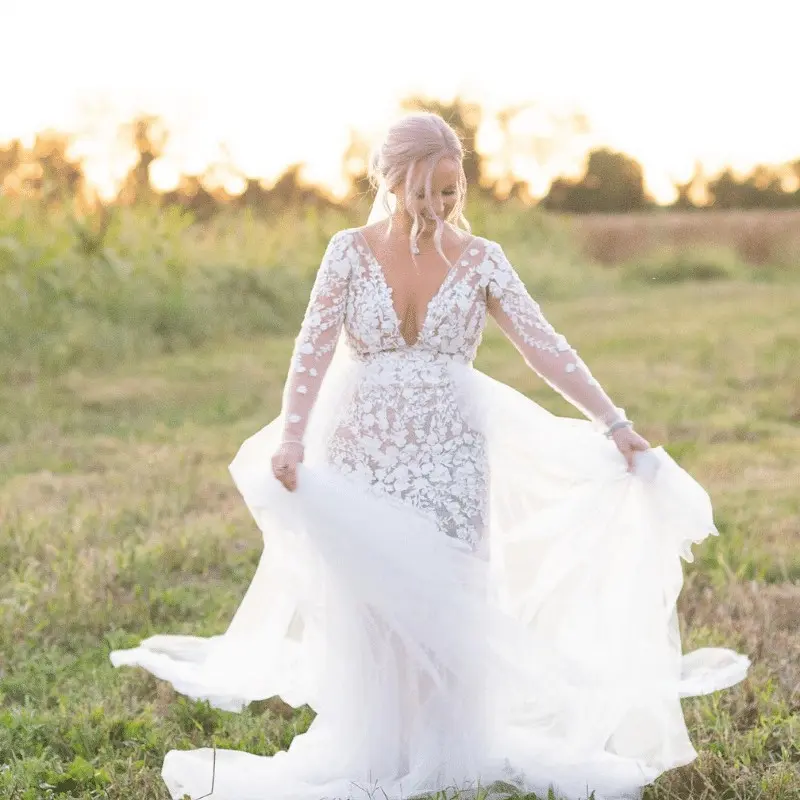 Average pricing: $100 – $300
It comes at no surprise to hear that bridal stores are another great place to shop for prom dresses online. They have an entire section dedicated to prom dresses but don't be afraid to stray into the bridesmaid or cocktail dresses.
David's Bridal also has plenty of retail stores, so this can be a great option for those of us last-minuters.
---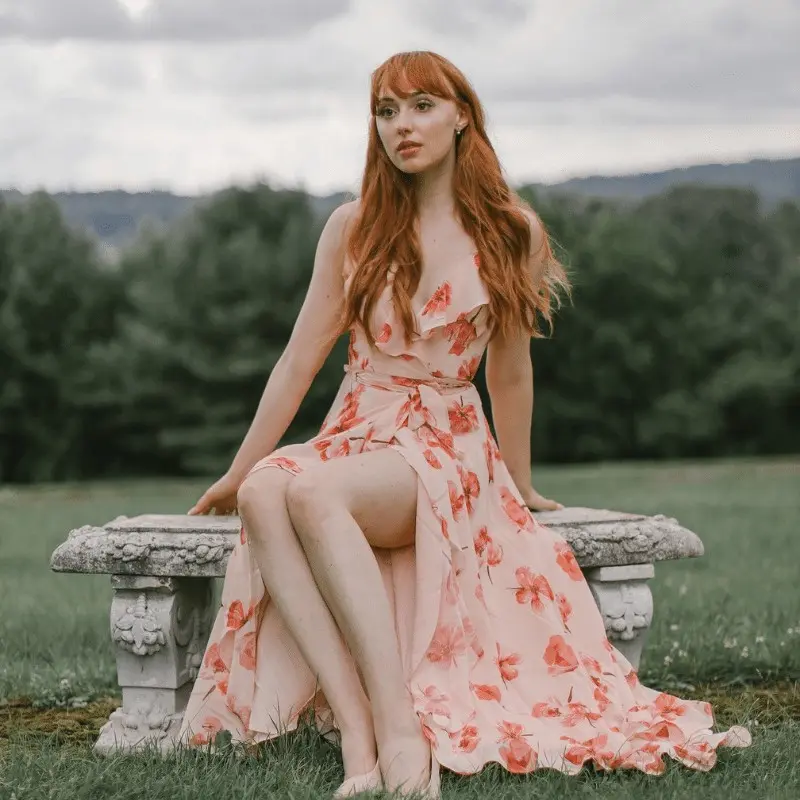 Average pricing: $50 – $200
Another popular store for dresses, Modcloth's prom dress selection doesn't disappoint.
Their selection isn't very large, but you may end up finding the perfect option here (you can also check out their special occasion dresses to expand your options)!
---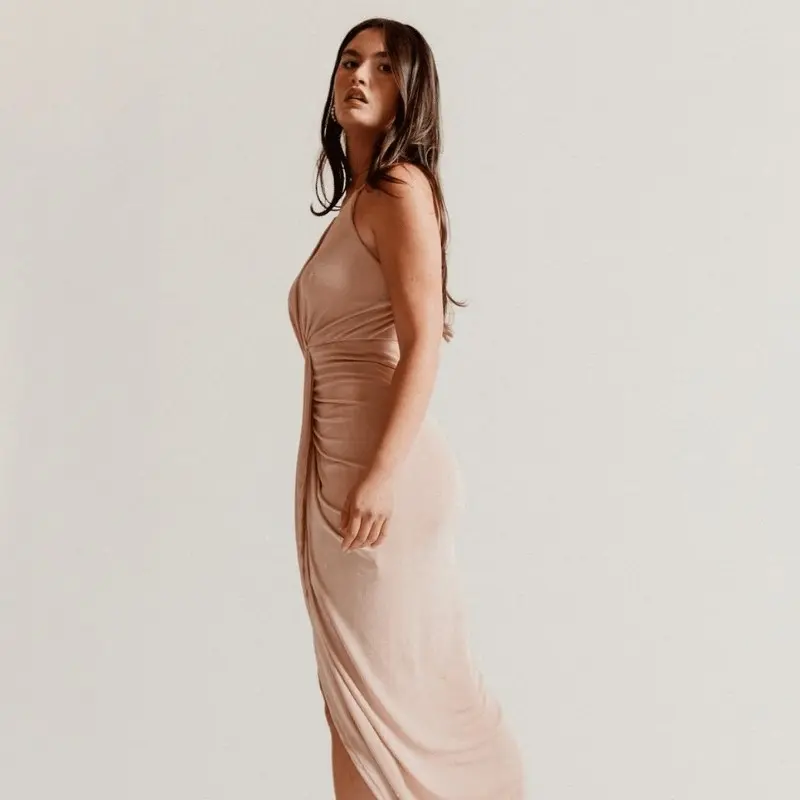 Average pricing: $40 – $100
Known for their trendy, girly dresses, Tobi also offers a vast array of mesmerizing prom dresses.
With plenty of beautiful short and long styles, you'll be able to have the prom dress of your dreams for the price point of your dreams!
---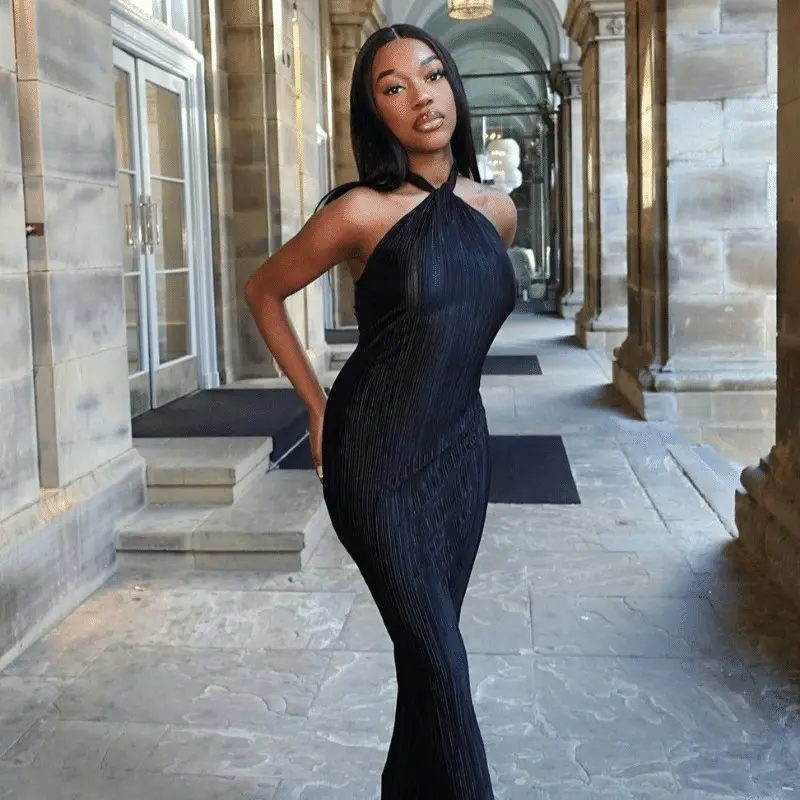 Average pricing: $20 – $80
If you're really looking to save, make sure to give Boohoo a chance. They often have 50% (or more) sitewide sales, so prices can drop down to around $20 for a dress!
Their prom dresses are beautiful with plenty of unique styles. Although quality isn't always up to par, you can always return it for a refund.
---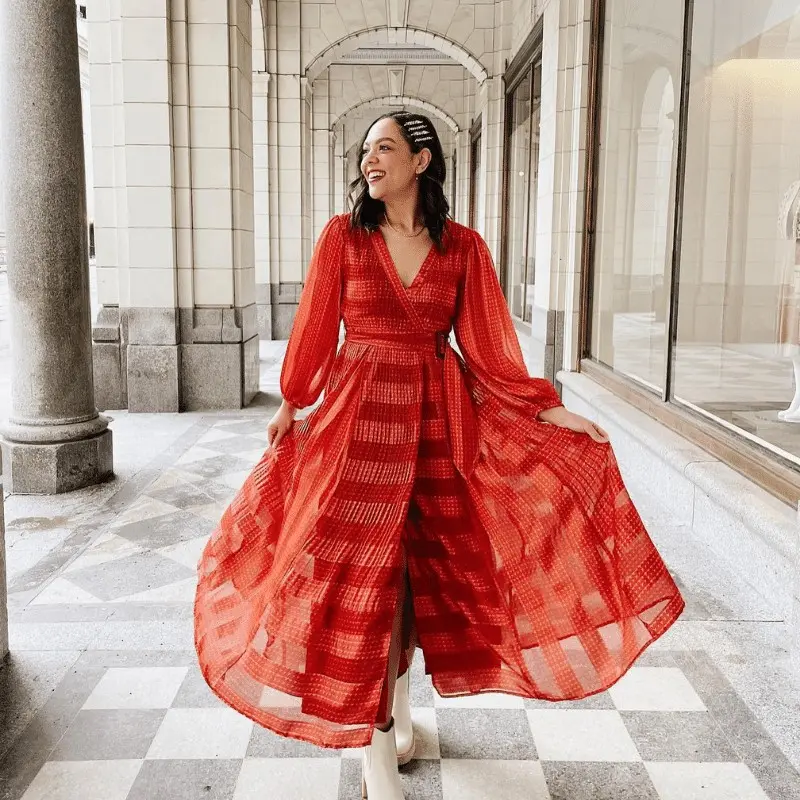 Average pricing: $150 – $400
Anthropologie has a beautiful selection of formal dresses, many of which would make a stunning prom dress.
From sparkles to satin, you will feel like a queen in one of these dresses!
---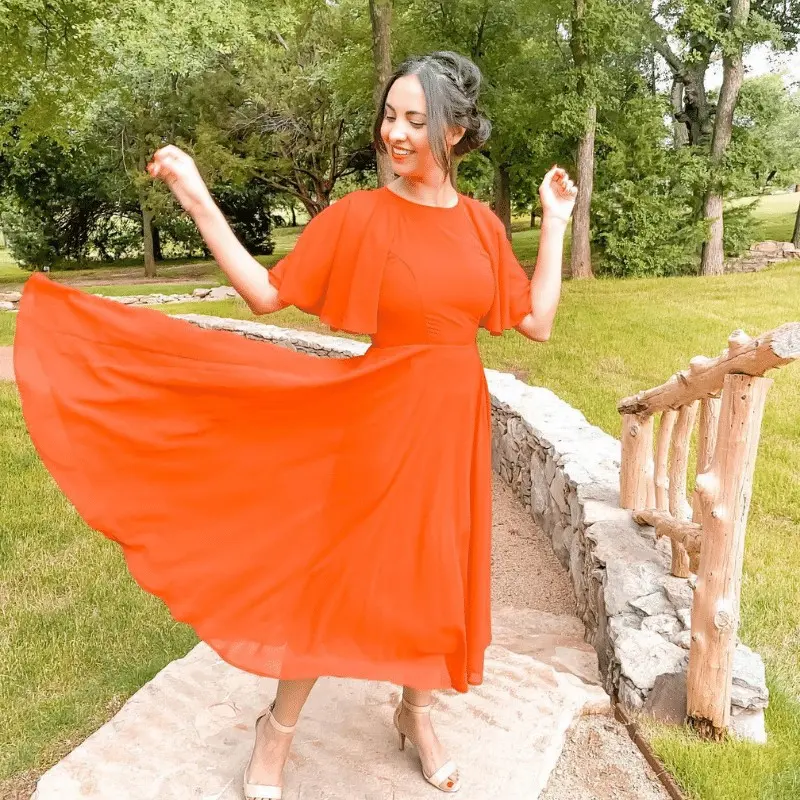 Average pricing: Depends on brand
If you're not set on wearing a brand new dress, why not buy secondhand? ThredUp has a huge selection and even shares what condition each item is in so you know exactly what you're getting.
Not only can you find a great deal, you'll be able to give a barely-worn dress another chance to shine! Check out our ultimate list of online thrift stores for more options.
---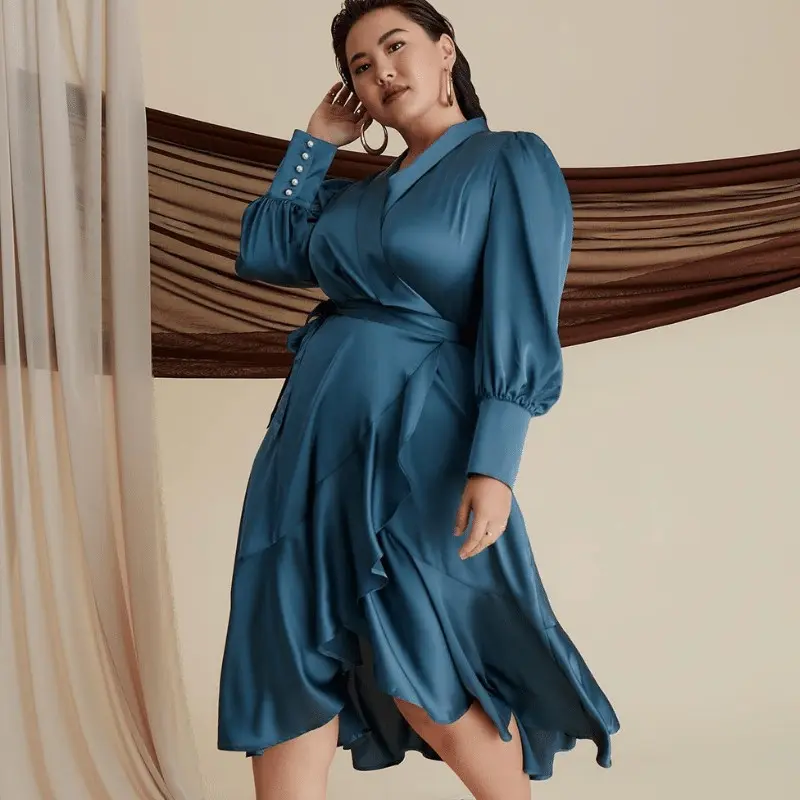 Average pricing: $50 – $150
For plenty of plus-size options, check out Eloquii. They feature plenty of gorgeous, high-quality, flattering dresses that you'll adore.
Plus, they often have excellent deals, such as 50% off dresses!
---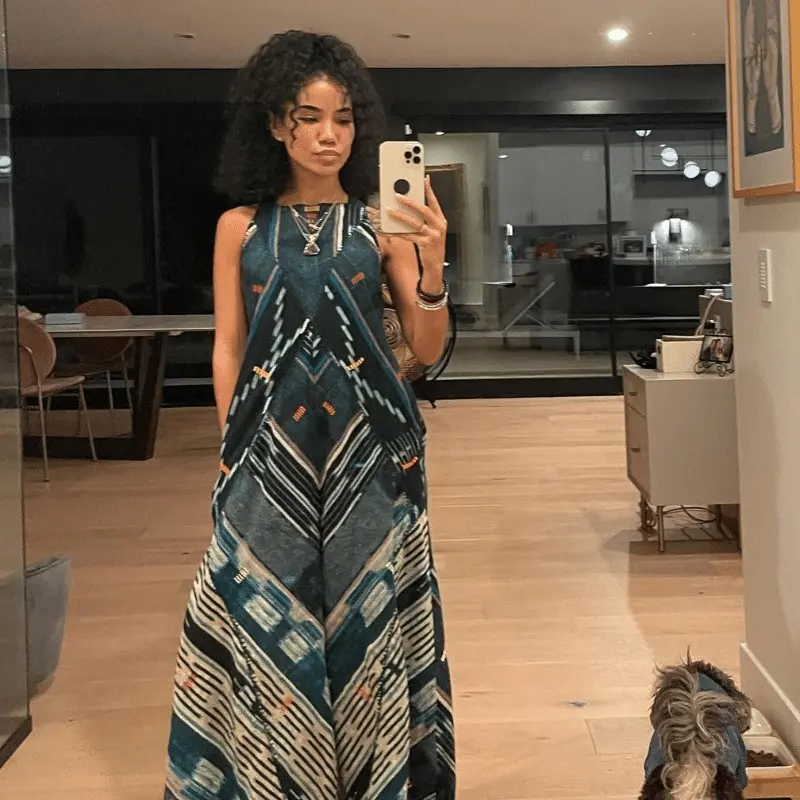 Average pricing: $150 – $400
Although known for their free-spirited and boho clothes, Free People has an excellent (and very unique) selection of formal dresses.
If you really want to make a statement and be a little bit different, you need to check out their selection.
---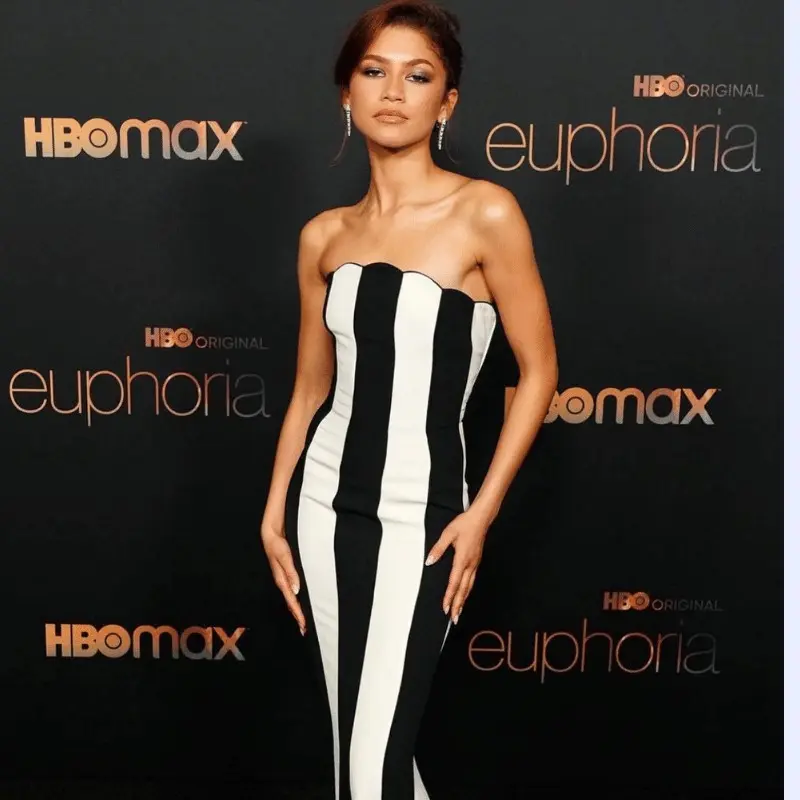 Average pricing: $30 – $80
At Missguided, you can expect trend-forward and flattering dresses for amazing prices.
Although it's fast fashion, the quality is better than you'd expect (but definitely not comparable to a higher-end prom dress designer).
---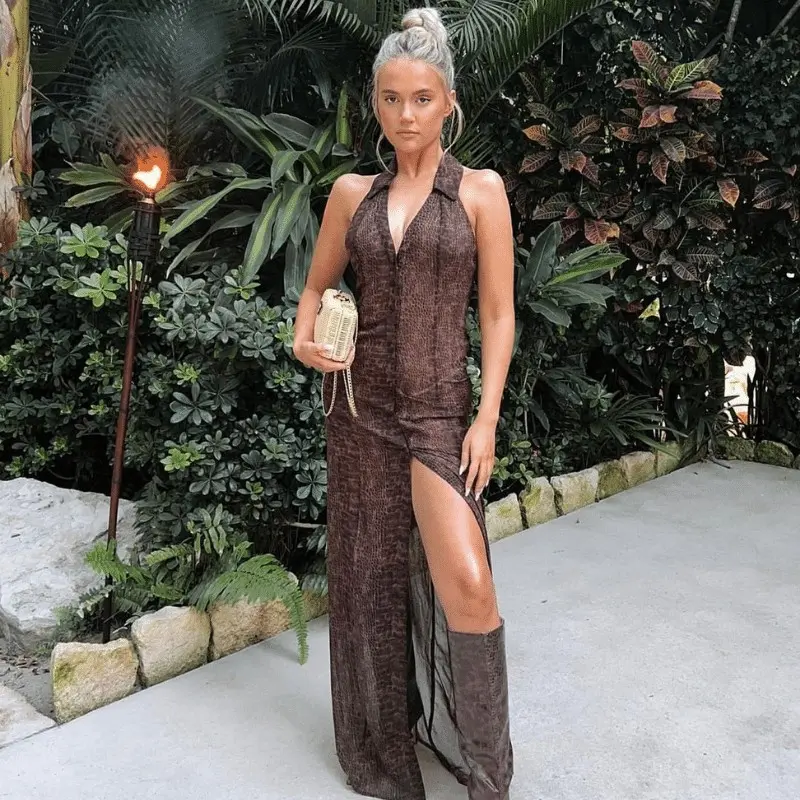 Average pricing: $20 – $80
For budget-friendly styles and frequent sitewide sales that save 50% off, check out PrettyLittleThing.
This brand keeps up with all the latest trends, so you can be sure to find a dress that will make your friends jealous.