Known for its incredible deals and trendy fashion, Nasty Gal is a fan favorite of social media influencers and fashionistas alike. If you're a fan, there are some other brands you'll love shopping from. To help you get started on your shopping spree, we've compiled this list of the best stores like Nasty Gal.
Stores Like Nasty Gal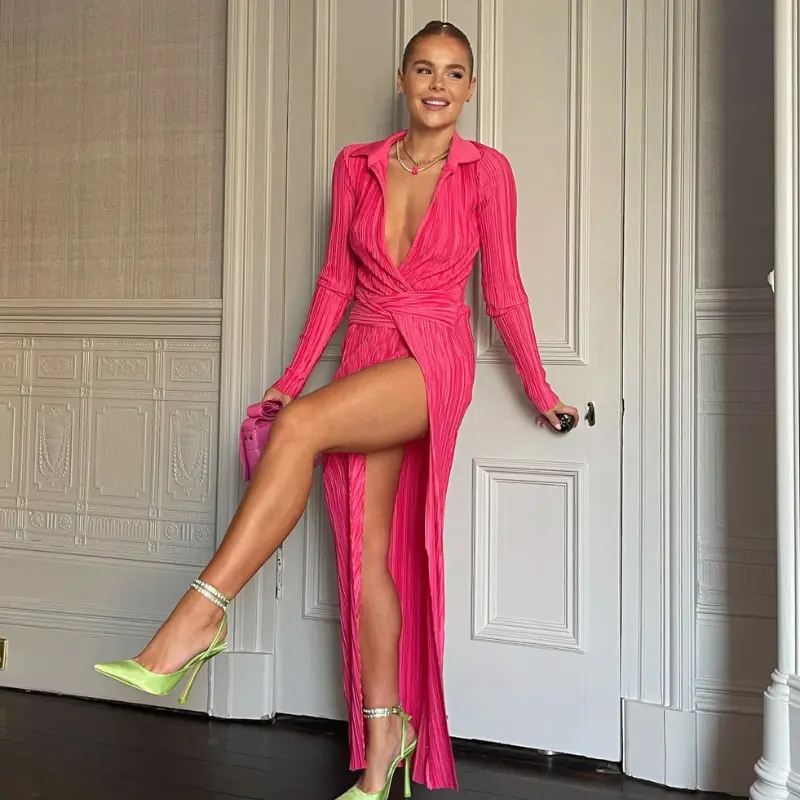 Average pricing: $10–$40
Size Range: 4 – 28
Featuring trendy pieces at fantastic prices, Missguided offers a wide selection of apparel and accessories to suit every aesthetic and wardrobe. As you click through their website, you will find pieces inspired by designer details.
In addition to trendy ready-to-wear products, Missguided also offers a wide selection of staple pieces. Whether you're after the perfect pair of jeans, jacket, or casual tee, they've got all of that for you too.
---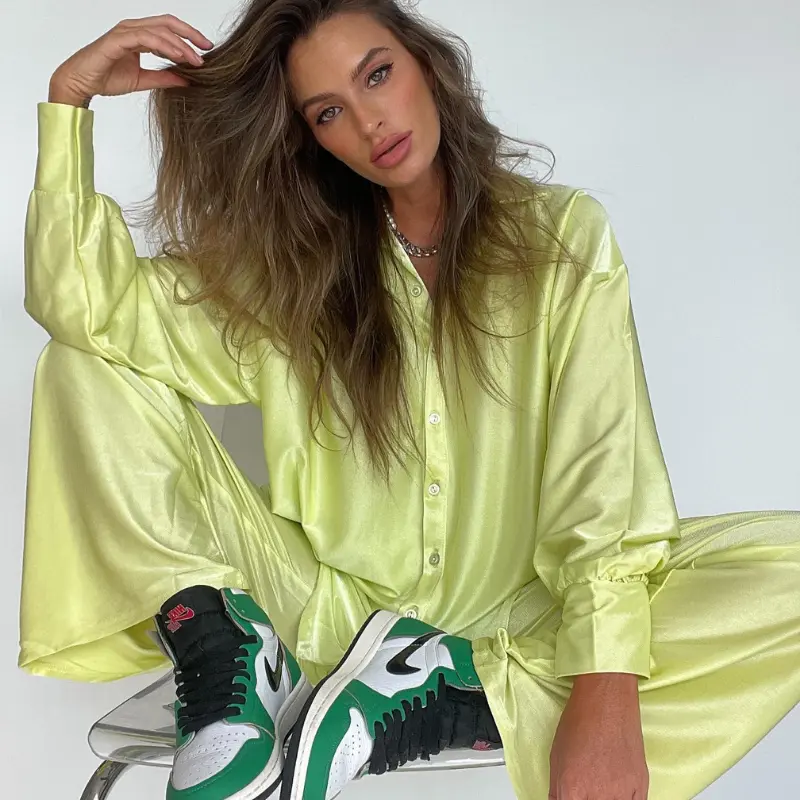 Average price range: $10 – $500
Size range: XS – XL
You've no doubt heard of Boohoo as this is another influencer-favorite brand. They offer vibrant, stylist-ready clothing and deeply discounted prices. If you're looking to brighten up your wardrobe, Boohoo has plenty of great pieces to choose from.
While Boohoo sticks to trendy and staple pieces, they also feature some streetwear-inspired must-haves. So if you've been eyeing streetwear for a while and want to give it a try, Boohoo has some fantastic options for you to get started.
---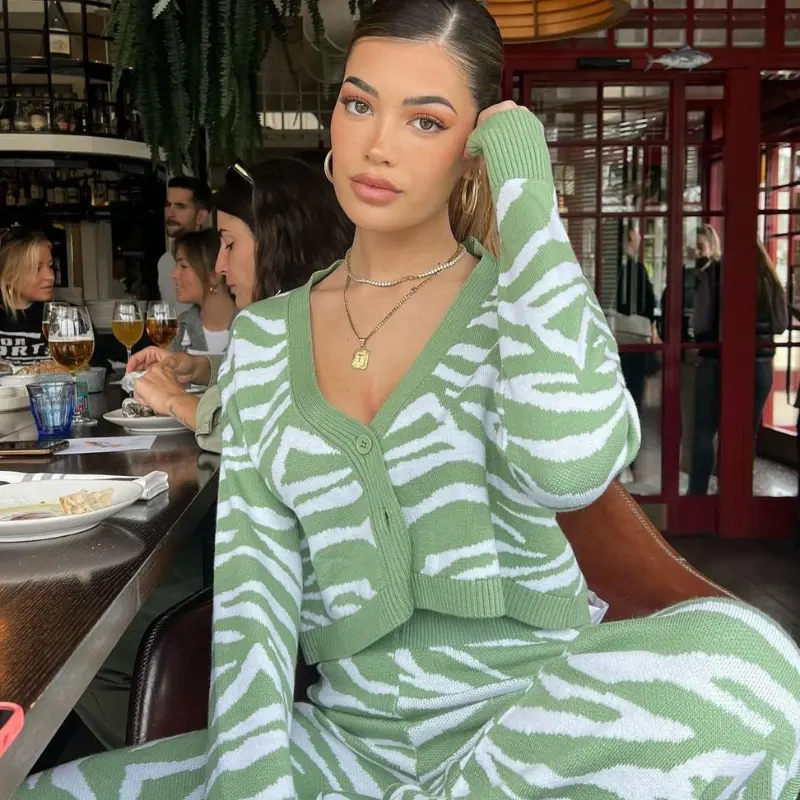 Average price range: $2 – $138
Size range: XS – XL
When it comes to stores like Nasty Gal, PrettyLittleThing is one of the best. They are best known for their body contouring dresses and fitted jeans and tops. If your fashion icon is Kim Kardashian, you'll be able to build the wardrobe of your dreams with help from PrettyLittleThing.
Their website makes shopping a breeze if you aren't quite sure where to begin. They offer a "trends to try" section to help you get started if you want to try something new.
---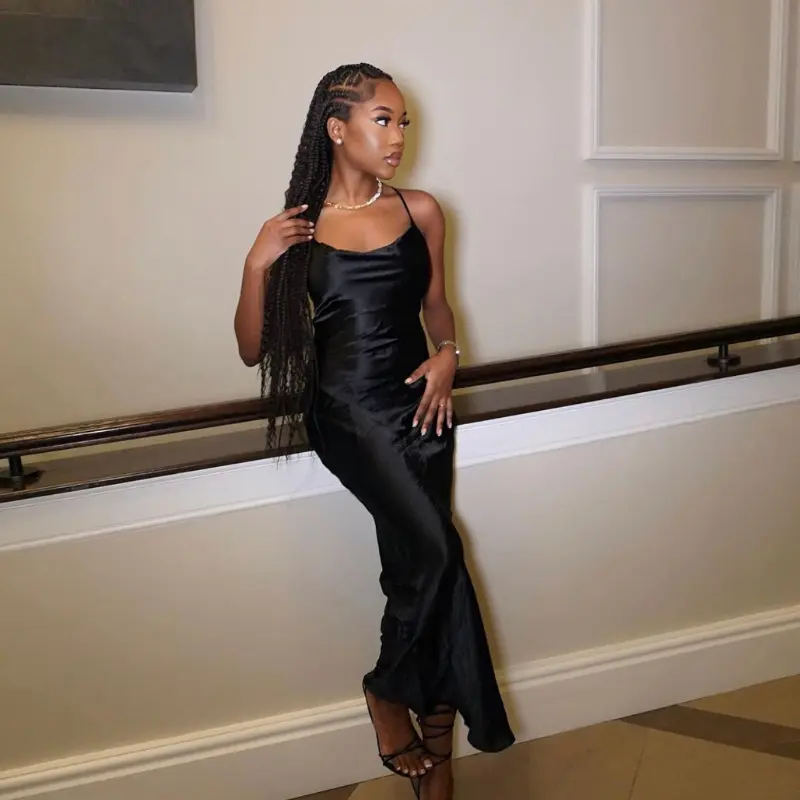 Average price range: $10 – $420
Size range: 2XS – 3XL
One of the most versatile shops on our list, ASOS offers a variety of goods from around the world. If you're looking for trendy fashion pieces, you'll find just that. If you're looking for sustainably and ethically made fashion, they have something for you too.
In addition to their regular offerings, ASOS also hosts a marketplace where they and other retailers sell vintage apparel. So if you're looking to shop more ethically and sustainably, the marketplace is a great place to start!
---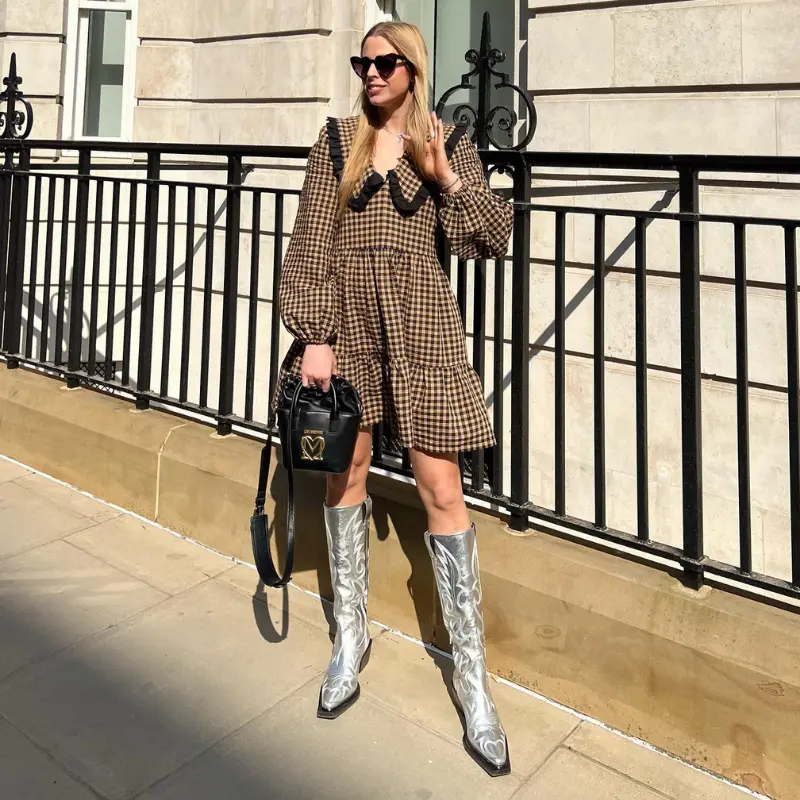 Average pricing: $50–$150
Size range: 4 – 18
If you're after that effortless, European-cool look, Topshop offers a variety of pieces to do just that. Originating in the United Kingdom, Topshop has long been at the forefront of trendy London fashion.
While they do sell trendy pieces, they're a bit more understated which makes them perfect for creating a wearable capsule wardrobe. If you find you prefer neutrals and softer patterns to the bright neon colors currently trending, Topshop has something for you.
---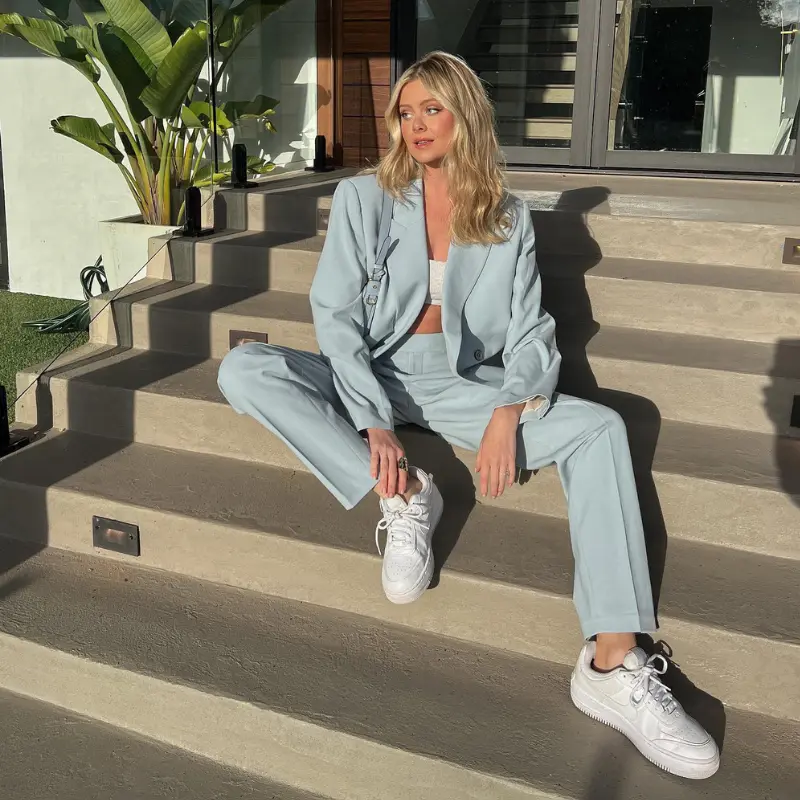 Price Range: Varies based on brand ($50 – $5,000)
Size Range: 2XS – 2XL
You've no doubt seen photos of the influencer parties hosted by Revolve—everyone is dressed in gorgeous summer dresses and it's so easy to find inspiration from the stylings shown.
Revolve offers pieces that truly look luxurious and pricey at a manageable price point. If you find that your aesthetic is a Fortune-500 businesswoman, but you're busy trying to balance your coursework and a part-time job, Revolve will have the perfect pieces for you at a non-intimidating price.
---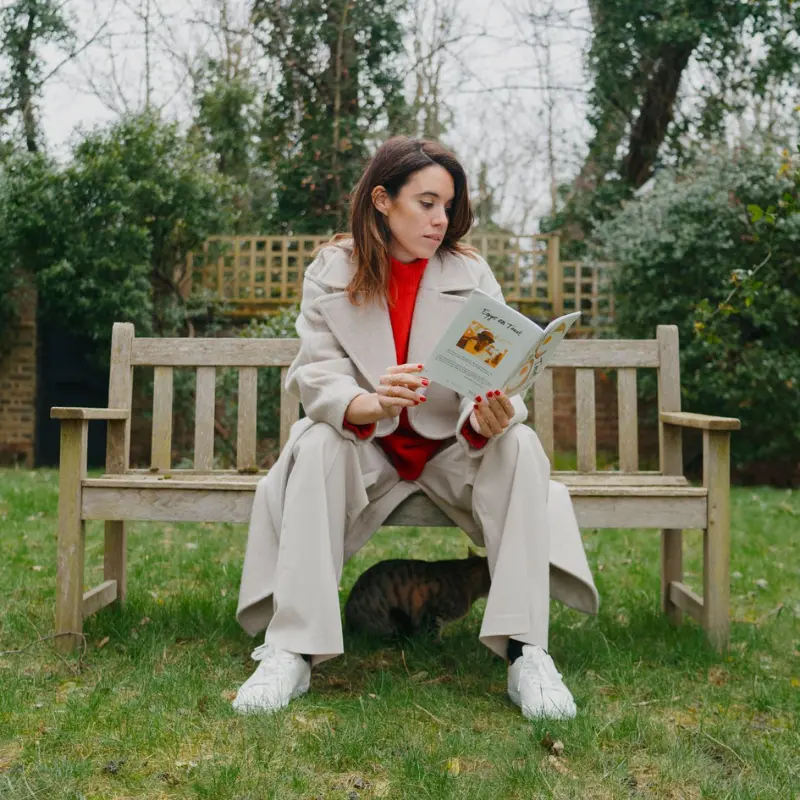 Price Range: $50 – $150
Size Range: 2XS-4XL
Mango is perfect for you if you prefer neutrals and capsule wardrobe pieces. While they do offer some more vibrant and trendy options, overall, you will find incredibly timeless garments that can be worn again and again.
If you're currently rebuilding your wardrobe and want to find pieces that will last throughout the years and still be on-trend five years from now, they've got you covered.
---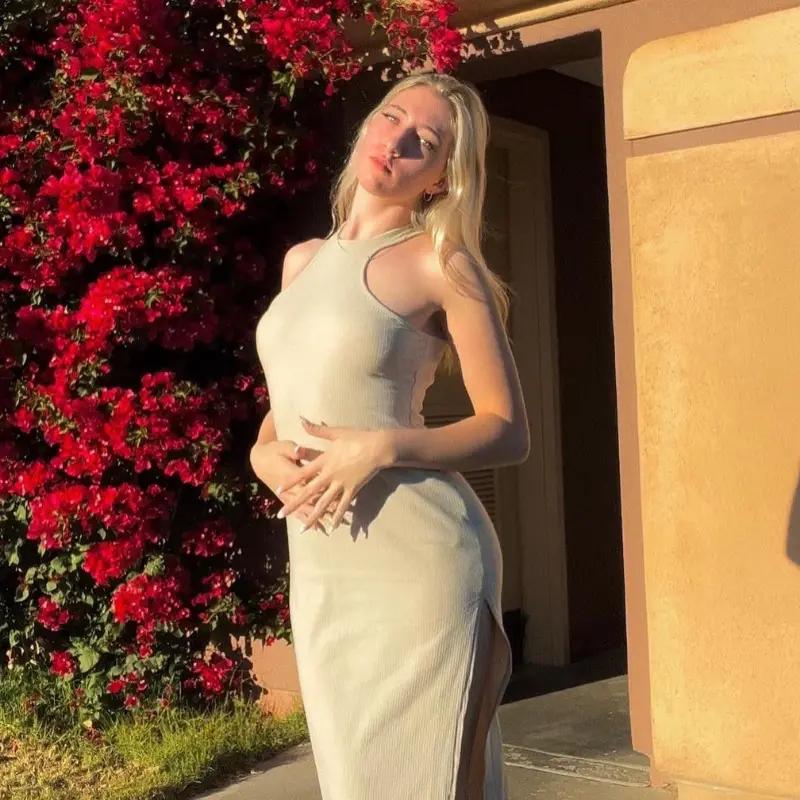 Average price range: $25 – $525
Size range: 2XS – 3XL
You've no doubt heard of Urban Outfitters. Offering everything from vintage-inspired tees to record players and trendy crop tops, they have something for everyone.
What's great about Urban Outfitters is that they offer a wide selection of pieces so it's incredibly simple to follow one aesthetic and build a complete outfit. In particular, if you're a fan of the indie aesthetic, this is the perfect place for you to shop.
---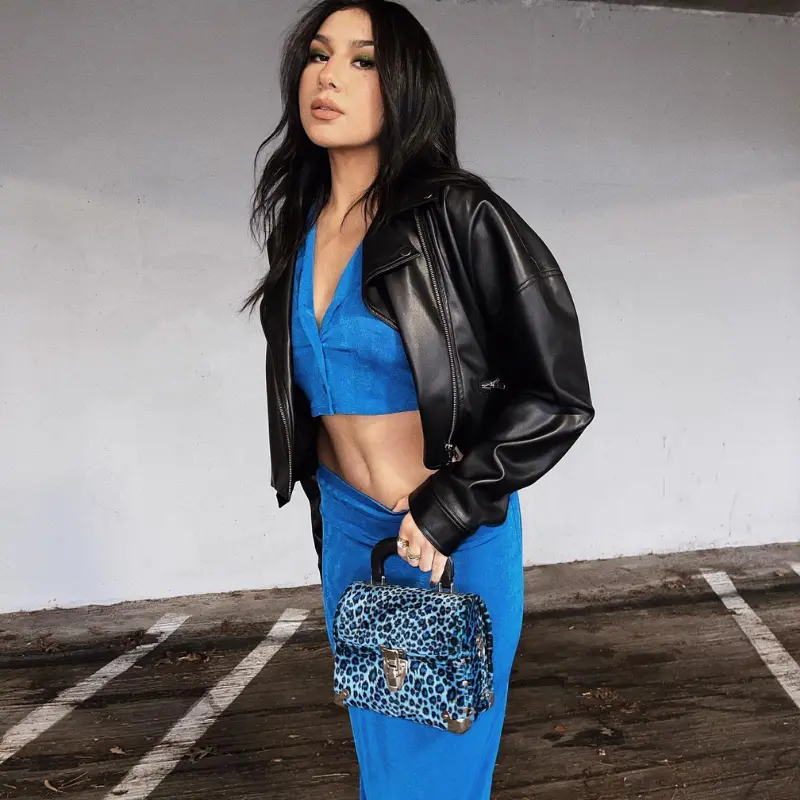 Average price range: $5 – $130
Size range: 3XS – 4XL
A fast-fashion staple, Forever 21 has built a reputation for offering fun and trendy pieces at an extremely affordable price. As they don't follow the traditional 3-season trend cycle, you'll find fun new pieces any time you decide to shop.
They offer clothing to suit a wide variety of aesthetics and tastes. So if you haven't yet found exactly what you're looking for, Forever 21 has a multitude of options to look through.
---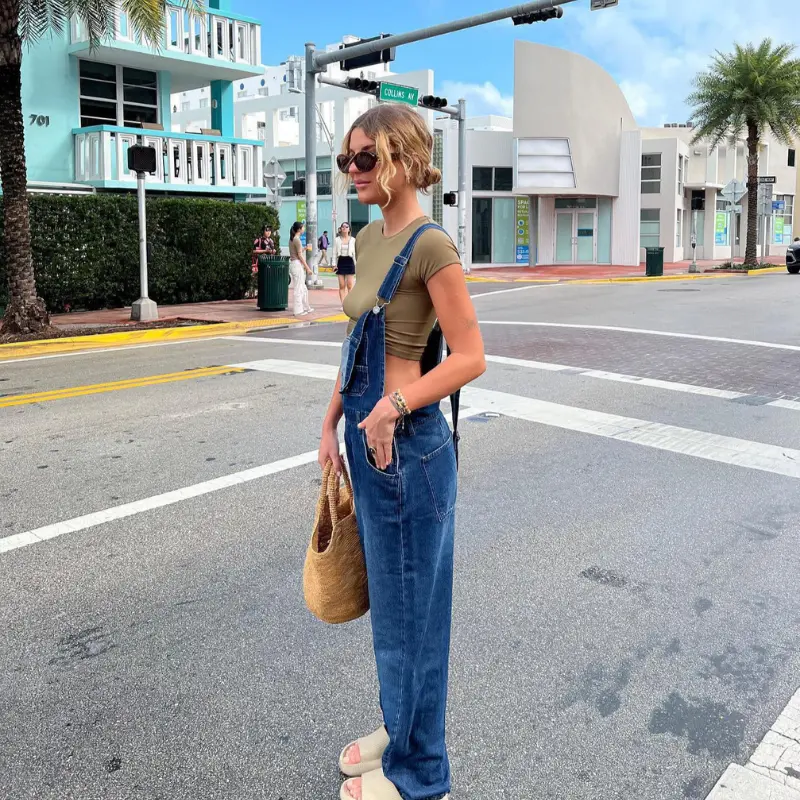 Average price range: $20 – $2,800
Size range: 2XS – 2XL
If you love the bohemian aesthetic and want to wear long prairie dresses and comfortable lightweight tees, Free People has you covered. They truly embrace the aesthetic of being carefree and living life on your terms. So while they may embrace certain aspects of current trends, they maintain their brand.
What's particularly great about Free People is that they carry pieces that are made ethically and sustainably. While the brand isn't 100% ethical and sustainable at this point, it is something they're working towards continuously.
---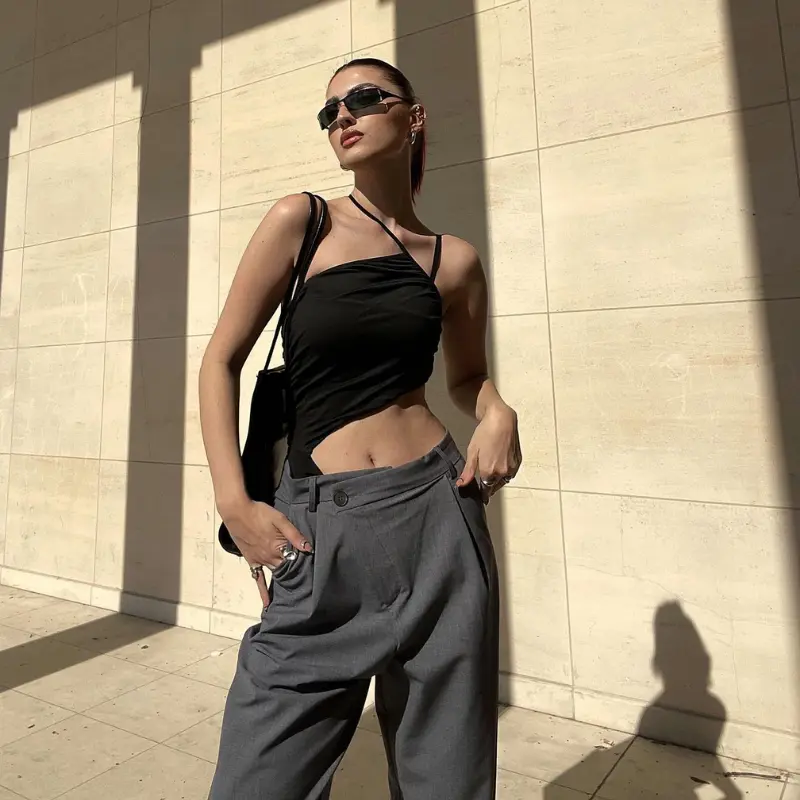 Average price range: $4 – $100
Size range: XS – 3XL
If you're looking for flirty and feminine garments, Zaful is the place to shop. They truly play up feminine silhouettes and offer apparel in a variety of soft patterns and colors.
Popular among TikTok influencers, the website even has a section where you can shop looks seen on your faves. You can also receive an extra discount just for downloading and shopping exclusively through the app for your first purchase!
---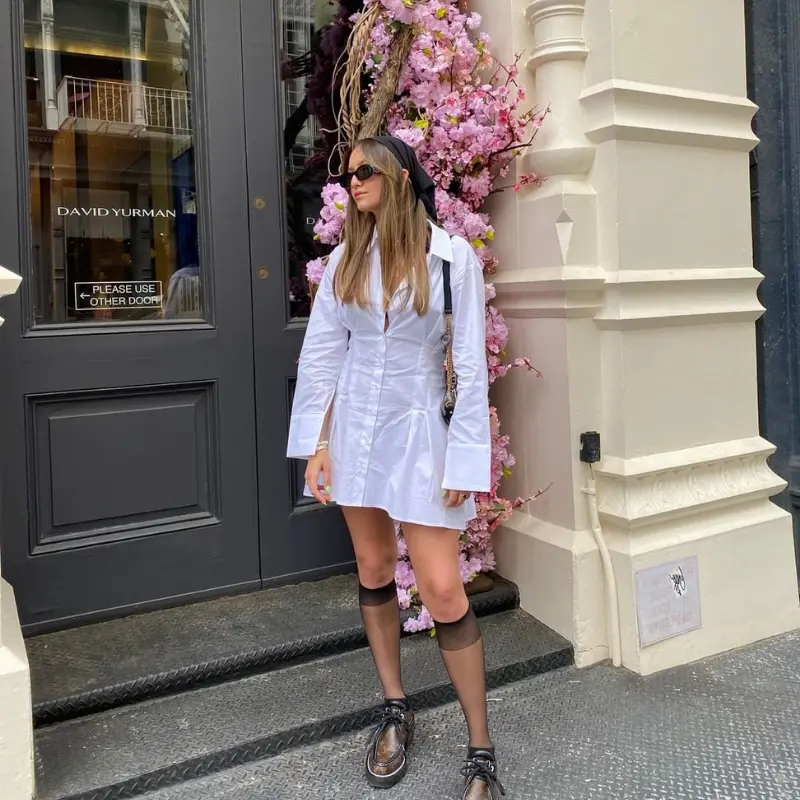 Average price range: $5 – $206
Size range: XS – XL
If you're a fan of formal dresses and getting all dolled up, Tobi is the place for you to shop. Offering everything from long evening gowns to short summer dresses, dresses are truly their specialty.
Offering incredible discounts, you'll be able to find these gorgeous pieces at very affordable prices.
---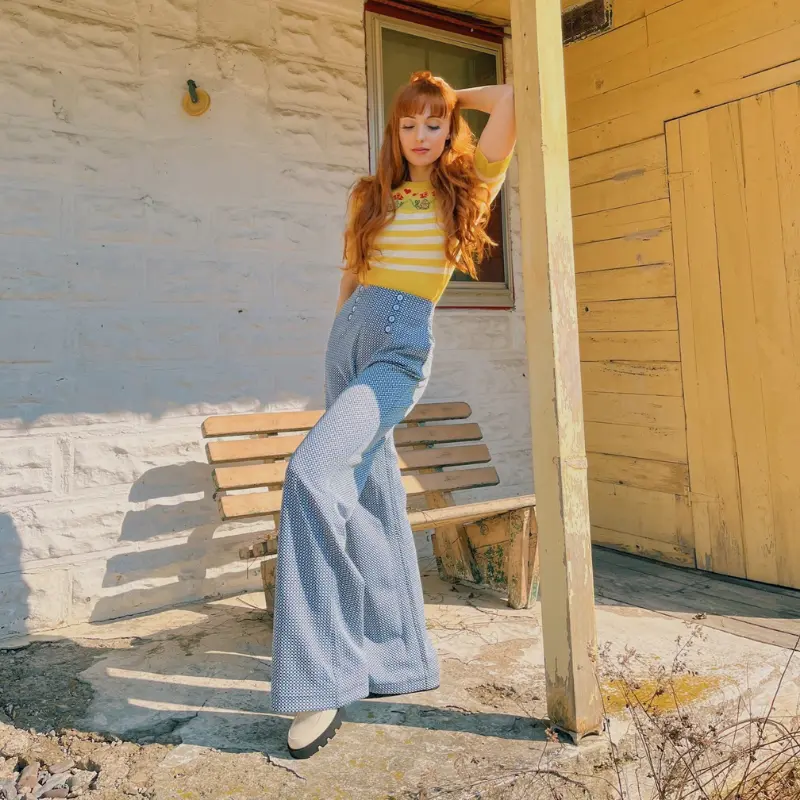 Price Range: $30 – $100
Size Range: 2XS – 4XL
If you're a fan of vintage fashion but like to buy new pieces, Modcloth is for you. Inspired by silhouettes of the 50s, 60s, and 70s, they offer an array of styles and aesthetics based on trends from those eras.
While prices are a bit steeper in comparison to other brands on this list, they offer roving discounts throughout the year, so keep your eyes peeled! If you have your eye on something but it's a bit out of budget, you may be able to easily get it the next time a sale rolls around.
---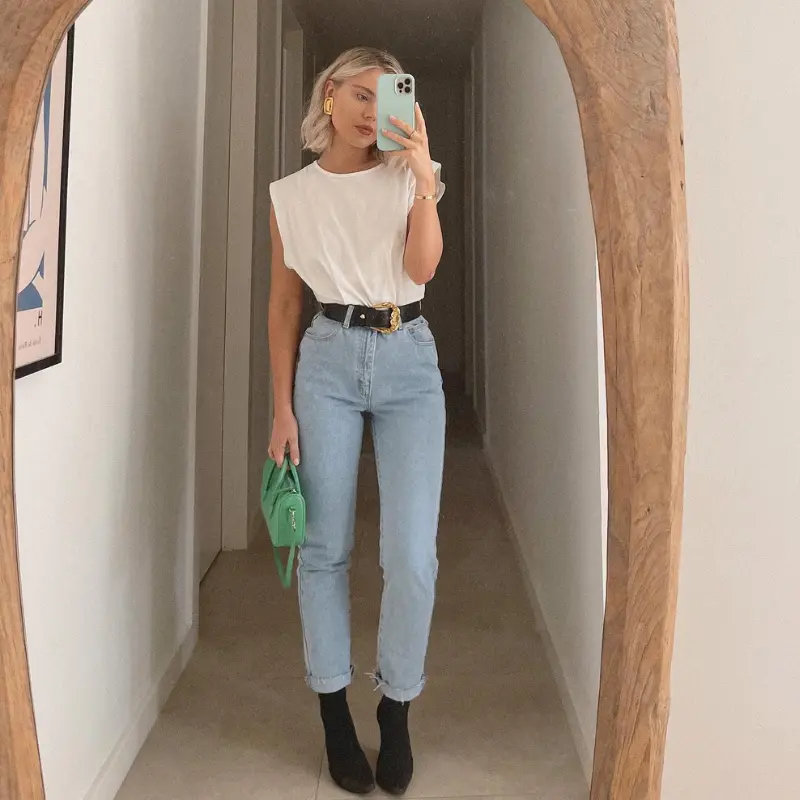 Price Range: $30 – $100
Size Range: 2XS – 3XL
If you love resort wear, you'll love what Showpo has to offer. Featuring designs that take their inspiration from cabanas and days spent at the beach, their apparel is breezy and effortless—perfect for the spring and summer months!
In addition to trendy resort wear-inspired pieces, they also offer a bridal collection! So if your special day is coming up and you want to find something reasonably priced, Showpo may have the wedding dress of your dreams.
---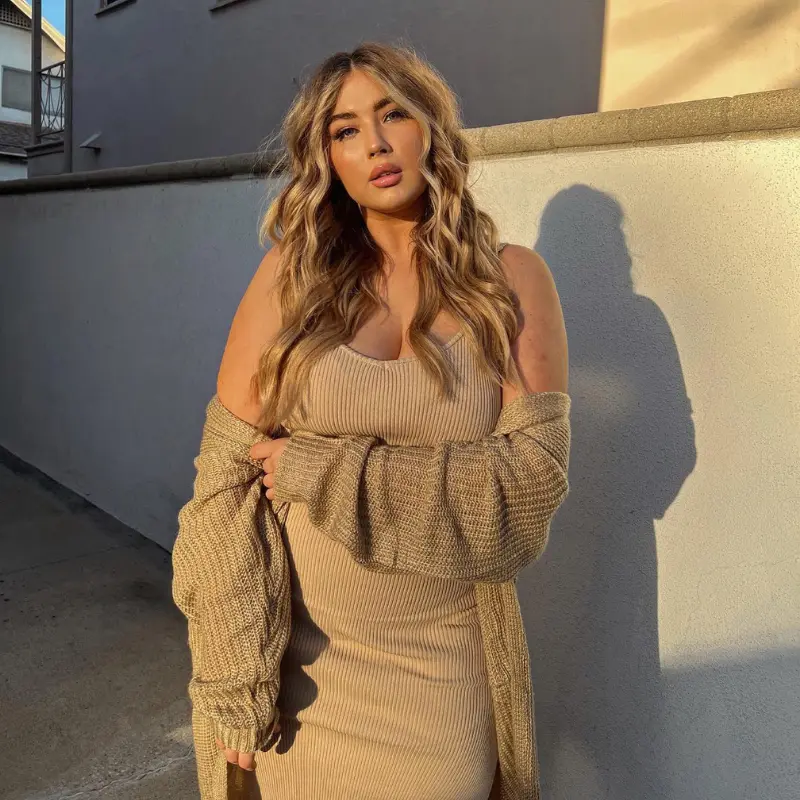 Average price range: $12 – $464
Sizing: XS – 3XL
If you love effortless feminine pieces you can toss on with minimal effort (while looking like you spent all day getting ready) Lulu's has a plethora of fantastic dresses and outfits for you to shop from. Following all the latest trends while offering staple pieces, you can easily build a wardrobe from this store alone.
In addition to clothing, they offer a wide array of jewelry and accessories. So if you're trying to find the perfect earrings or handbag to complete your outfit, this is your one-stop shop.
---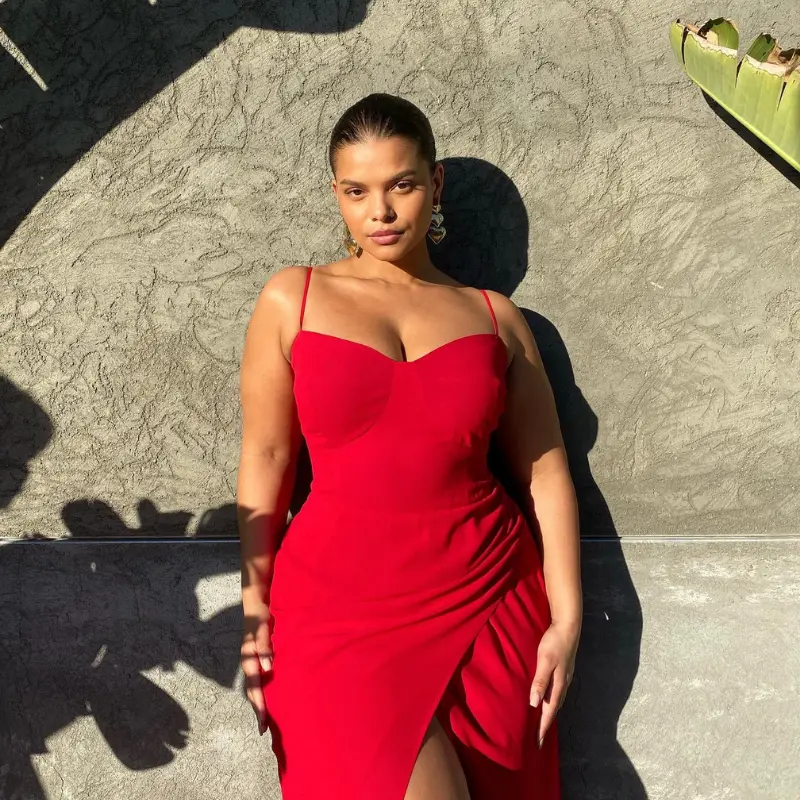 Price Range: $50 – $200
Size Range: XS – 3XL
While Reformation takes a note from and follows current trends, they primarily function as an ethical and sustainable brand. Utilizing deadstock fabrics and ensuring all employees are treated fairly and paid a fair wage for garment construction, you can feel good about shopping with Ref.
The price points are higher as you're paying for the cost of labor, but they do offer AfterPay, and it's so worth it to support a brand that truly cares about people and our planet. If you're looking to be trendy but don't want to do so at the cost of humanity or our environment, Reformation is the perfect store to shop from.
Bottom Line
There are a handful of stores similar to Nasty Gal that offer effortlessly cool fashion. So the next time you're shopping for trendy pieces, turn to these top stores like Nasty Gal.