The garment industry is one of the largest contributors to climate change and, thus, our current climate crisis. We all have a small part to play in improving the world around us. One way you can help make these changes is by shopping sustainably!
With so many sustainable and ethical clothing brands out there, it can be difficult to find the best of the best! To help you find exactly what you're looking for, we've compiled this list of the best sustainable clothing brands so you can shop more ethically!
Best Sustainable Clothing Brands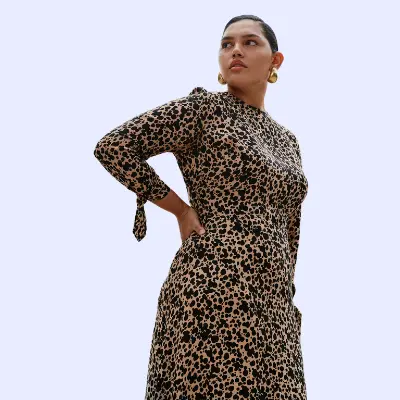 Reformation is a brand well-known for their sarcastic advertisements and European-inspired styles. If you're looking for effortless summer dresses or the perfect-fitting pair of jeans, Ref has you covered!
Reformation offers absolute transparency—they have an entire section on their website dedicated to what the brand is doing to improve the environment. One of their biggest achievements is that their products are 100% water-neutral! This means that they minimize their water use and either replenish what they do use or neutralize their footprint!
---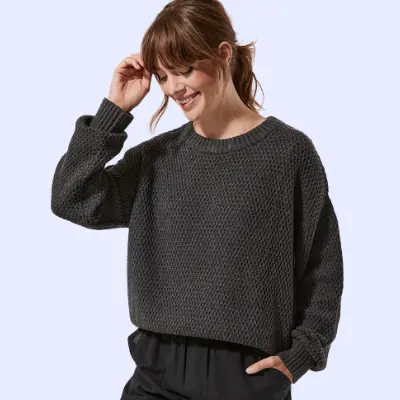 Pact focuses primarily on cozy basics. So if you're looking for some comfortable sweatpants, sweaters, cardigans, or some new socks for the colder months, Pact is a great place for you to start looking!
Pact is a fair trade certified brand, meaning that their products are not produced in sweatshops or with child labor. As a result, pact is a brand you can feel great about shopping from!
---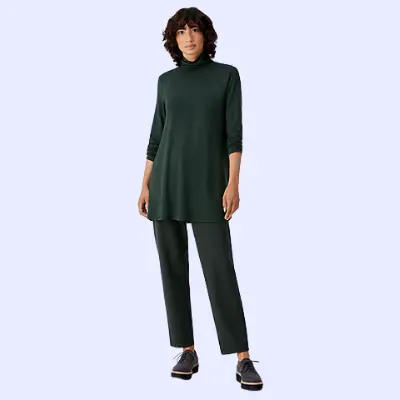 Eileen Fisher offers an array of minimalistic pieces that make the perfect everyday staples! So if you're looking to find great layering tanks, neutral-toned cardigans, and timeless silhouettes, this is the go-to brand for you!
Elileen Fisher is another fair trade brand on our list! In addition to their commitment to human rights and worker protection, they also focus on creating garments of organic and environmentally-safe fibers as well!
---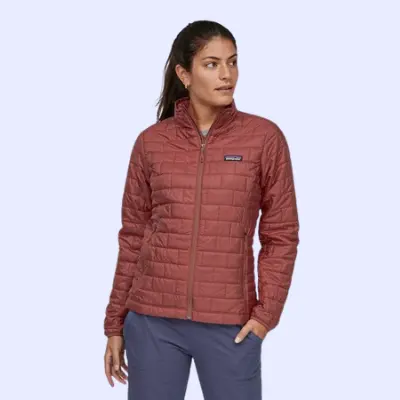 Patagonia is perhaps one of the most recognizable brands on our list. For years, they've been an expert outdoor-wear brand! From their signature vests and jackets to wetsuits and logo t-shirts, they have a wide offering for all you adventure seekers!
Patagonia engages in environmentalism in various ways, but one that stands out from the rest is their "Earth tax." The company taxes themselves 1% and donates all of the money to various environmental organizations!
---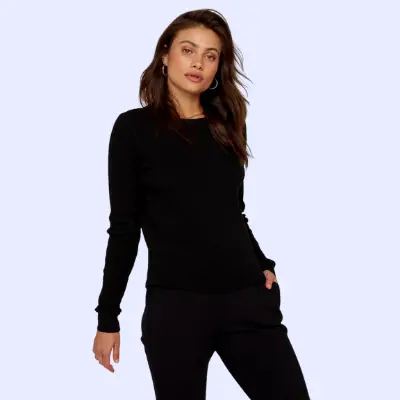 Mate the Label specializes in athleisure. So if you enjoy hiking every day or simply living your best life in cozy sweatsuits, Mate the Label has it all for you!
Their fibers are grown organically, and their garments are manufactured in Los Angeles. So you can feel comfortable wearing these garments knowing there won't be any harsh chemicals to irritate your skin!
---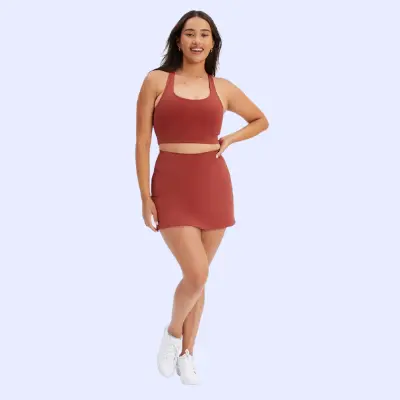 Girlfriend Collective specializes in athleisure, loungewear, and sporty lingerie. If you're in need of a few new bras or some workout gear, they've got you covered!
Girlfriend Collective makes their garments from recycled materials making them incredibly environmentally friendly as they reduce waste without creating any new waste in the process! Their products are made with ethical labor practices as well.
---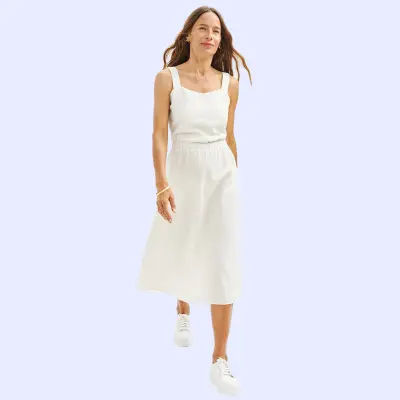 Amour Vert literally translates to "green love" in English, so it's no surprise that this eco-friendly brand uses the earth as inspiration for their collections! Earth tones, jewel tones, and nature-inspired patterns such as florals are ever-present.
Amour Vert partners with their production facilities to create new and sustainable fabrics that don't harm the environment and make for great quality garments! They take sustainability into their own hands to ensure the transparency and ethics of their brand.
---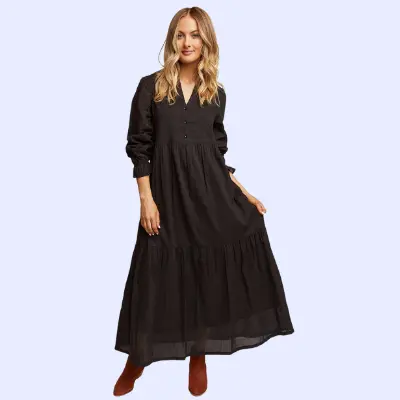 ABLE specializes in accessories, such as bags and jewelry, though they offer a variety of apparel as well! With everything from backpacks to briefcases, they've got all of your needs covered if you're on the market for a new bag!
One of the great things about this company is their dedication to empowering women by providing work opportunities for them throughout the world to overcome poverty. Plus, they even publish the data and information about their manufacturing facilities in order to maintain full accountability!
---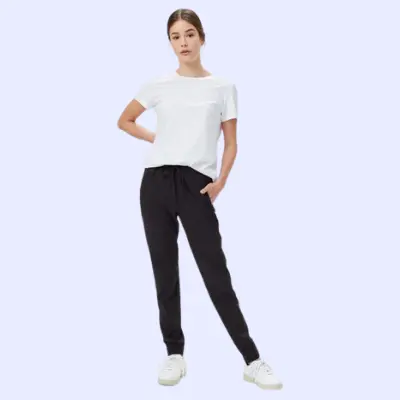 Tentree is another great go-to brand for basic pieces. With (mostly) neutral-toned garments, they have everything to build the basis of your wardrobe, from staple tees to comfy sweatpants.
As the name suggests, for every purchase made, the company plants ten trees! So while you're shopping for a new wardrobe or just a few new pieces, you're helping to improve the environment!
---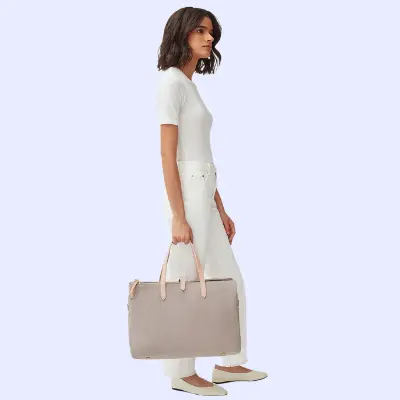 Cuyana is for the minimalist, luxurious shopper. If you enjoy wearing satin fabrics and sweaters with intricate knit detailing, this is a top choice for you to shop!
Cuyana believes in only buying and wearing what one needs, which is why they offer a wide array of staple pieces with personality. This is a great place to start if you need new clothes and want to begin a sustainable wardrobe!
---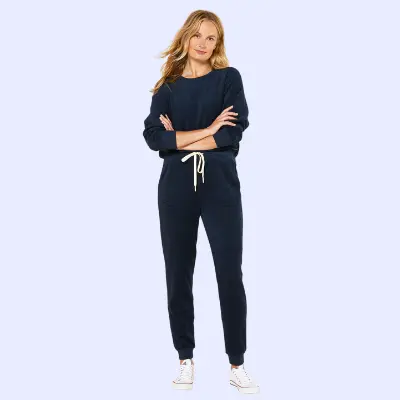 Outerknown's offerings are reminiscent of department store fare. So ifyou're looking for ready-to-wear pieces, you will be able to find them here! From chic button-ups to casual dresses and denim, they've got it all!
One of their great sustainability practices is the lifetime guarantee they offer for their denim! If your jeans become worn out, they will repair them or replace and recycle them!
---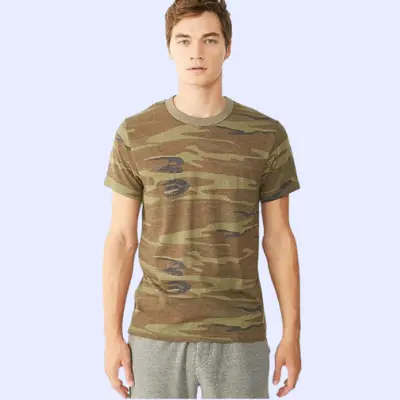 Alternative Apparel has labeled themselves an "earthleisure" brand. They offer athleisure while keeping the well-being of the earth in mind!
They use a variety of sustainable materials, such as recycled and organic fibers! In 2020, they also received an Energy Star Award for their energy conservation!
---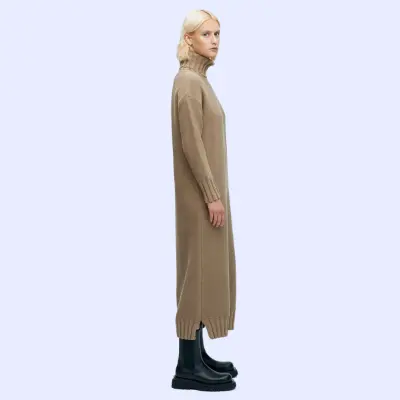 Sourcing from small, family-owned farms in Egypt, this sustainable clothing brand believes in timeless fashion that is also good for the earth.
Kotn creates the coolest sustainable clothing for men and women, made of quality Eygptian cotton. Not only do they prioritize sustainable clothing, but Kotn also believes in ethical practices, safe working conditions, and fair pay.
Bottom Line
Seeking out more ethical and sustainable options is always a great choice! When buying new pieces for your wardrobe, it's important to buy sustainably where you can!
These best sustainable clothing brands offer a variety of different clothing for various styles and aesthetics. So as you begin your sustainable shopping journey, we know this list will help you to find what you're looking for!
UP NEXT: 14 Sustainable Activewear Brands