It is a well-known fact that you can never have too many shoes. No matter what your limited amount of closet space might tell you, there will always be a desire for more shoes. But, shopping can be a real pain, especially during a pandemic.
From finding the right style to having to deal with shipping for returns, it can be quite a hassle to find the right pair of shoes. This is where a nice site can come and save the day.
Unfortunately, when searching for Shoes.com reviews online, you'll find quite a lot of low-star feedback. So, we decided to dive into this brand and see if they're really worth it.
What Is Shoes.com?
Founded in 1999 and acquired by Walmart in 2017 for $9 million, Shoes.com is a very large online shoe retailer. They were actually the first online shoe store!
Their headquarters is in Boston, Massachusetts and their goal is to help people find the perfect pair of shoes.
Shoes.com Overview
Shoes.com certainly has variety. Not only do they have a wide selection of options for men, women, and kids, but they also have all of the top brands. They even have more than just shoes, including clothing and accessories.
From Adidas to Uggs, you are sure to find something that you and the whole family will love (with the added bonus of a little discount).
Just looking at the selection, the discounts range from 10% to even 80% off regular prices. You can always view their current sales and coupons to see what they have going on.
They also offer free shipping with no minimum, which is awesome. You won't have to bother trying to fill up your cart with extra items to reach free shipping, you can buy exactly what you want.
RELATED: Best Sustainable Shoe Brands
Rewards Program
The deals don't stop there! Shoes.com also offers a rewards program.
Every $1 you spend gives you 1 point, while every 100 points you get will give you $5 off your next purchase. You can also generate 10 points per review for shoes you buy on their site.
Also, simply joining their rewards program will get you a $5 reward that you can use on your first purchase!
Our Shoes.com Reviews
Overall: ★★★ 3 stars
All in all, Shoes.com has a great selection, good prices, and a wide range of well-known brands. However, the poor customer service and return policy bring down the overall rating.
Price: ★★★★ 4 stars
The prices of shoes on this site vary greatly anywhere from $10 to $200+. They do, however, offer a lot of discount codes to give you the best price possible.
Quality: ★★★★ 4 stars
Because there are so many different brands available, quality will differ depending on what you buy. However, customers seem satisfied with the quality of the shoes they have bought.
Also, some brands use UK sizing, so you need to pay extra attention to make sure you don't purchase a pair of shoes in the wrong size.
Customer service: ★★ 2 stars
Unfortunately, this is where Shoes.com falls flat. Most negative reviews about this site talk about poor customer service, problems returning their shoes, and problems receiving a refund.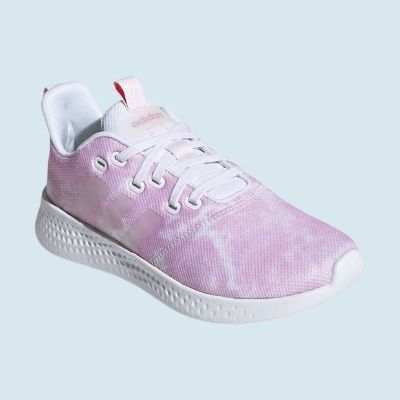 From sneakers to sandals, booties to flats, Shoes.com offers a variety of styles and designs for women to choose from.
Not to mention the wide selection of brands including, adidas, Birkenstock, Ugg, and more.
---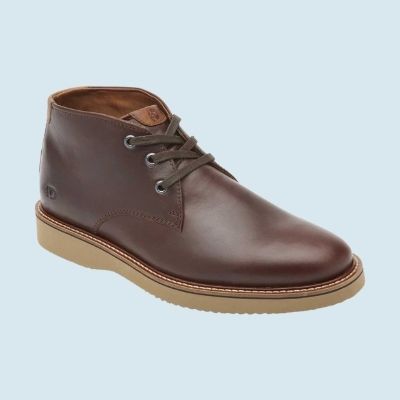 There is no shortage of options for men's footwear either, with a variety of sneakers, slip-ons, boots, and sandals.
Popular brands include New Balance, Vans, Clarks, and more.
RELATED: Our All-Time Fave Boot Brands
Other Shoes.com Reviews
With so many negative Shoes.com reviews online, we figured we'd research into the most common points of feedback people touched on. After searching through 100+ reviews, here is some of the top feedback:
"I ordered shoes from this vendor almost 2 months now and there has been no shipping update and no response to my email inquiry to them. I would like a refund as i do not trust that my item will be delivered at this point."
"I returned a pair of shoes within one week, which I tried on at home approximately 3 times. Never wore them outside, packaged them in original packaging. They returned the shoes stating they were worn and wouldn't return my money."
"I love shoes.com. Their products are affordable but with good quality. Fast shipping and great products. Recommended 5 thumbs up." Noe J. on Sitejabber
Overall, most negative Shoes.com reviews talked about the return policy and having issues with their customer service team not allowing a return. Because of this, we'd recommend trying on your desired shoes in other retail stores, then turning to Shoes.com to find good deals on shoes you know you want to buy and keep.
All in all, here are the main points to keep in mind about Shoes.com:
Have a large selection and good deals
Offer a lot of well-known brands
Most common complaint is about the poor return policy
Returns & Exchanges
Now, what if you buy a pair of shoes and they don't work out? Luckily, Shoes.com does offer returns and exchanges both domestic and international.
For returns in the United States, they keep it simple. You have 60 days (or 90 days during the holiday season) to send back unworn items with original tags and packaging. They will provide you with a prepaid return label and will refund you for the item, minus a $7.95 restocking fee per item.
However, exchanges are free.
They process your shipment right away, send you an email confirmation for both the order and shipment. The purchase amount of your new item is charged when it gets shipped.
If you see a charge for your exchange, they clarify that in order for your exchange to process quickly, they charge the price of the new item when it ships and give you your refund for the returned item when they receive the shipment.
For international shoppers, Shoes.com ships to a variety of countries both in and out of North America. If you want to return your item, you can simply send back the item to get back what you paid for the item itself.
Unfortunately, they do not reimburse you for original shipping fees, duties, or taxes associated with the return (and return shipping is your responsibility).
Final Verdict: Is Shoes.com Legit?
Overall, this can be a great place to get a new pair of shoes without leaving your home. However, a lot of bad Shoes.com reviews complained about the $7.95 per item restocking fee for returns, but exchanges are free.
You also can't make returns or exchanges on any worn items, even if you just wear them a little bit (they're pretty strict on items showing even slight signs of wear). Some people also experienced slow shipping speeds.
So, make sure to take all of this into consideration before purchasing and only purchase shoes you know you're going to love and keep. When first trying them out, wear them inside for a few hours and walk around quite a bit to make sure they don't cause blisters or feel uncomfortable. If you try them outside, they likely won't take your return.
Shoes.com Alternatives
If you want an alternative, other shoe stores that offer better return policies include Zappos (365 days), Nike (allows worn shoes to be returned within 30 days), and REI (allows worn items to be returned within 365 days).
Here are some other places to check out shoes online:
Zappos (read our review)
Justfab (here's our review)
UP NEXT: Our Hey Dude Shoes Review