Zappos is one of the most popular brands for shoes. From chic to shimmer, Zappos has got it all. Today, we're going to go over this brand – who they are, what they sell, their policies, and real Zappos reviews from customers (including myself).
What is Zappos?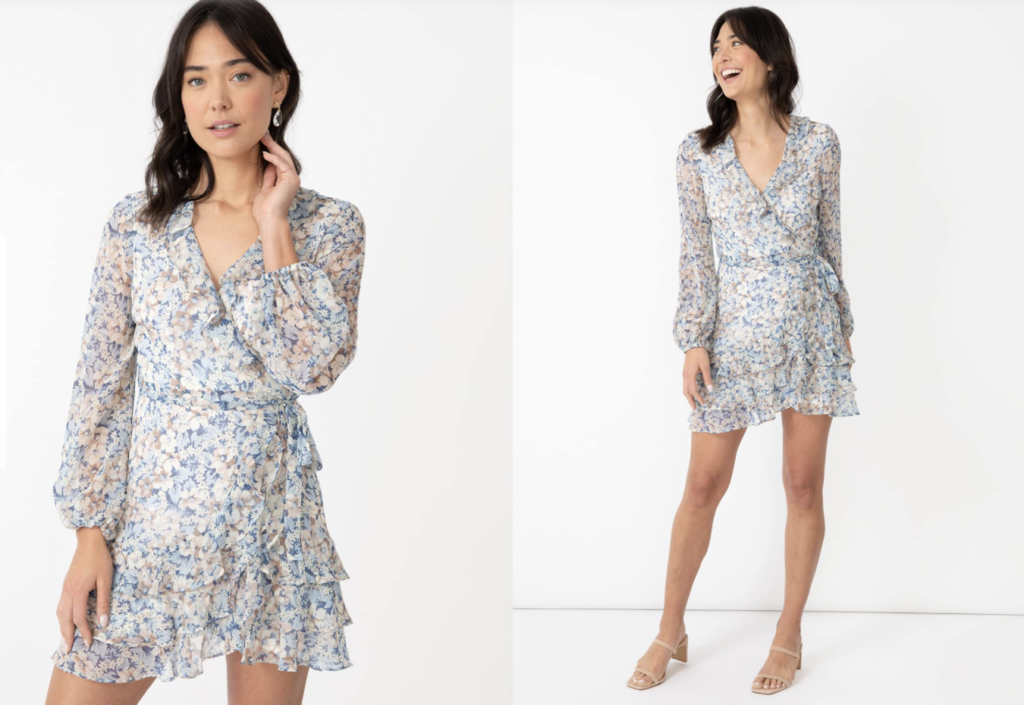 To start, Zappos first started as a brand all about shoes. As a small online retailer with a dream over 20 years ago, this brand grew to sell clothing, accessories, handbags, and more.
They have now grown to be one of the most popular go-to brands for pieces everyone can enjoy (they were acquired by Amazon in 2009).
Since they are now owned by Amazon, you can expect to find only the best prices on the market. If you do find better prices somewhere, Zappos also offers price matching that can be done easily through their live chat.
Return Policy
The Zappos return policy is one of the best around! You can return items for a full refund within 365 days of the purchase date.
For returns to qualify, items must still have the original tags and the original packing. Items must also be unworn.
Not only that, but you will also receive free return shipping if you live in the United States.
It doesn't stop there though – with their new (and free) VIP program, you can get a 30-day "runlimited" guarantee for select running shoes. This means you can wear them as much as you'd like and return within 30 days if something goes wrong.
If you're a member of this free program, they also offer extremely quick returns (once your return package is scanned, they will refund your money within 24 hours). VIP members also receive free return pickup!
My Zappos Review
Rating: ⭐️⭐️⭐️⭐️⭐️⭐️⭐️⭐️⭐️⭐️
Personally, I give Zappos 10/10 stars. I'm a regular shopper and have placed at least 7 different orders (all of which have been shoes).
It's very easy to order and shipping is extremely fast. My Zappos orders have always arrived within 3 days from my order date. I've returned a few items as well and it's super convenient, especially with their new free return pickup option for VIP members.
Their customer service is also amazing! For one of my orders, I purchased a couple pairs of shoes for last-minute Christmas gifts. The tracking info said my package was delivered, but it wasn't at my doorstep.
I assumed they were stolen or delivered to the wrong address, so live chatted with Zappos and they resolved the issue in less than 20 minutes!
I can't say much about quality since Zappos is pretty much a marketplace for a large variety of brands. Quality and sizing will always vary depending on the brand you order!
Zappos Reviews (From Real Customers)
Now that I've shared my own experience, I'll be diving into a few more reviews and experiences from other customers since I'm only one person.
"Their clothes are crap, and it took over two and a half months to get them in the mail. None were as advertised, being of shoddy workmanship, poor quality materials and did not even resemble the pictures of the goods on the website." – Mary day, TrustPilot
"Horrible customer service. Couldn't receive a response regarding my stolen package for 12 days!" – Katherine, TrustPilot
"Super fast shipping, and great customer service! Loved how I can get brand name sneakers for such an affordable price, with free and fast shipping." – Salma Ullah, TrustPilot
Overall, Is Zappos Legit?
Zappos is definitely a legit brand, and one of my personal favorite places to buy shoes online!
Surprisingly, other Zappos reviews aren't the best, but I have had excellent experiences with them (this may have changed after they were acquired by Amazon). Their return policy is beyond easy, shipping is quick, prices are great, and I always get exactly what I'm expecting.