The right shoes can make you feel confident, free, and even a bit sexy. We're excited to hear about brands such as Shoebacca that aim to provide more affordable prices on top brands.
We tried them out and we're going to share with you our Shoebacca reviews about who this brand is and why they are becoming one of the top places to buy shoes online.
What is Shoebacca?
Shoebacca is a brand focused on bringing you quality footwear at highly competitive prices. The idea for Shoebacca first began when two brothers, Marc and Robert Schlachter, started selling name-brand shoes locally to the poor in their community.
This later grew to sell to third-world countries in need and ultimately grew into them looking to help and improve the lives of all those they could.
This grew into the idea of Shoebacca, which is now a worldwide shop with competitive prices for everyone. They sell a variety of popular brands for men, women, and kids (view their full list). Some of their top brands include:
Aside from shoes, they have also expanded to apparel as well as accessories.
Shoebacca Overview
Are Shoebacca's prices actually that good?
To give you an idea, the average price for a pair of sneakers on Shoebacca is around $30, while the average price for athletic shoes is around $45. Keep in mind these prices vary depending on the brand.


While these prices may not be the lowest on the market, they are still fairly reasonable and are something we'd feel comfortable paying. 
They also often feature extra discounts on your purchase (typically with the email sign-up that pops up on their homepage).
Is Shoebacca Legit?
Yes, Shoebacca is a legit brand that is over 20 years old and only sells authentic products. They have great reviews across various online review platforms, including over 40,000 reviews on Sitejabber.
Shoebacca Reviews
Overall: ★★★★ 4 stars
Overall, Shoebacca sells a wide range of shoes for the whole family, with quick delivery and excellent customer service.
Price: ★★★★ 4 stars
Although you can probably find shoes for cheaper, Shoebacca still has very reasonable prices, especially considering the quality and selection of shoes they sell.
Quality: ★★★★ 4 stars
Most customers are more than happy with the shoes they buy from Shoebacca. Although there is some size variation because of all the different brands they sell, they still offer great shoes and have a fantastic return policy.
Selection: ★★★★★ 5 stars
One of the biggest perks most customers mention about Shoebacca is their wide selection. Most customers say they found the shoes they were looking for on Shoebacca when they couldn't find them elsewhere.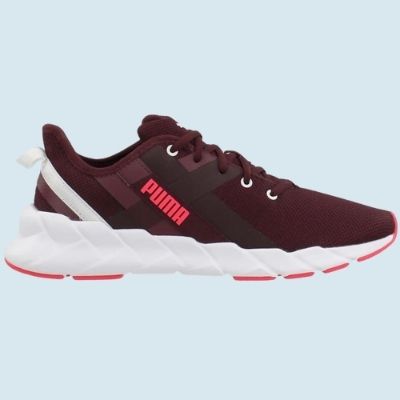 On Shoebacca, you can find a variety of women's shoes from athletic shoes to boots to sandals and even cowgirl boots!
They also have an excellent selection of brands like adidas, New Balance, Steve Madden, and more.
---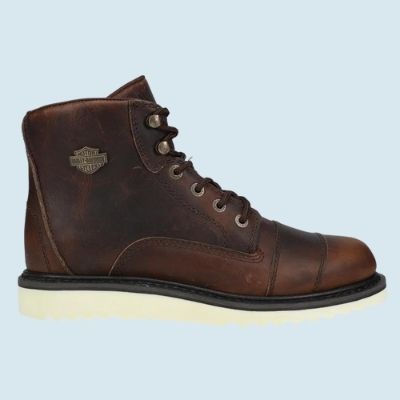 Shoebacca is a one-stop shop for all things men's shoes. It's a great place to find sneakers, dress shoes, work boots, and any other type of shoe you might need in your wardrobe.
You can find shoes from Carhartt, Converse, adidas, and more.
What Other Customers Are Saying
The best way to know how good a company truly is is to ask the customers themselves. So, we've gathered a few different Shoebacca reviews to provide you an accurate representation of what you can expect when shopping with them.
"Varied selection, very competitive pricing, myriad of styles, FREE shipping, plus 365 Return Policy (very rare in retail these days). Great customer service." – Tim O
"After reading a few bad reviews about Shoebacca, I wasn't sure if I should order here. But. They were the only ones to sell the shoes I wanted, so I decided to take the risk. The shoes were shipped immediately, and I think they arrived two days after I ordered them. The size was good. I have no complaints at all." – Cindy V.
Read more reviews on their website!
Overall, most customers seem to agree that Shoebacca:
Offers a great selection of shoes
Has a quick and easy buying process
Has excellent customer service and return policy
Return Policy
When shopping online for anything (especially shoes), it's important to consider the return policy. If you're buying a pair of shoes you haven't tried on before, they could easily not fit or be uncomfortable. This is why we always aim to shop at stores that have lenient return policies.
Luckily, Shoebacca has one of the best return policies we've ever seen. Their policy states that if for any reason you are unhappy with your order, you can return your shoes (in unworn condition with the original tags and original packaging) for a full refund anytime within 365 days of purchase.
With that said, you may also be eligible for free return shipping with a restocking fee waived on your return. In order to qualify for this, your initial order must have exceeded $50 and qualified for free shipping at the time of purchase.
If your order was under $50 and you want to return your item(s), you will be charged a restocking fee of $6.50.
Is Shoebacca Worth It?
With plenty of great Shoebacca reviews and excellent deals, this online shoe brand seems to be worth it! Since they sell a variety of top brands of shoes, you'll see various sizing and quality, but they have a great 365-day return policy in case something doesn't work out.