As style and comfort go together in today's era, maintaining the right balance between the two is difficult. However, both Rhone and Vuori are setting the standard in the market with their wide range of athletic apparel perfect for the younger generation.
We've put together this detailed analysis of both brands so that you can pick the one best suited to your needs. This Rhone vs Vuori Review will help you see the differences in the price, quality, service, and sizing of these brands.
Rhone Vs Vuori Overview
Both Vuori and Rhone focus on activewear, but Rhone focuses on men's clothing while Vuori offers activewear best suited for the coastal lifestyle.
Both these brands are trend-setting in the apparel industry with their new arrivals and comfortable clothing that customers demand. Here is a breakdown of their main points:
| | |
| --- | --- |
| Rhone | Vuori |
| -Focuses exclusively on men's apparel and performance-based styling. | -Provides athletic clothing both for men and women. |
| -Offers casual, stylish, and luxury activewear. | -Offers casual, athletic, and informal basics and modified activewear. |
| -Apparel designed for everyday use and athletic comfort. | -Designed for sports and athleisure lifestyles suited for the coastal weather. |
| -Attracts customer base from all countries. | -Attracts customer base from the coastal regions. |
| -Offers free shipping with no minimum order value. | -Offers free shipping on orders above $75 or more. |
| -Their website includes a Virtual Concierge resembling an online personal stylist for guidance. | -Offers Afterpay as an alternative payment option. |
| -Rhone is expensive compared to other brands in the niche market. | -Vuori is more economically priced. |
| | |
Rhone vs Vuori
Vuori and Rhone have the best in their stores and online to offer, but they also differ on various grounds.
So, let's take a look at the in-depth analysis on several parameters like price, size, quality, and shopping experience before you decide which brand to buy from.
Shopping Experience
Rhone offers a hassle-free online purchase option for its customers. Their official website, with its customer-friendly interface, displays all their products.
They also have several retailer options that you can choose from with the help of the Store Locator feature. This enables customers to reach out to their nearby stores that sell Rhone apparel and enjoy shopping at their ease. You can also shop for Rhone apparel on online selling platforms like Amazon.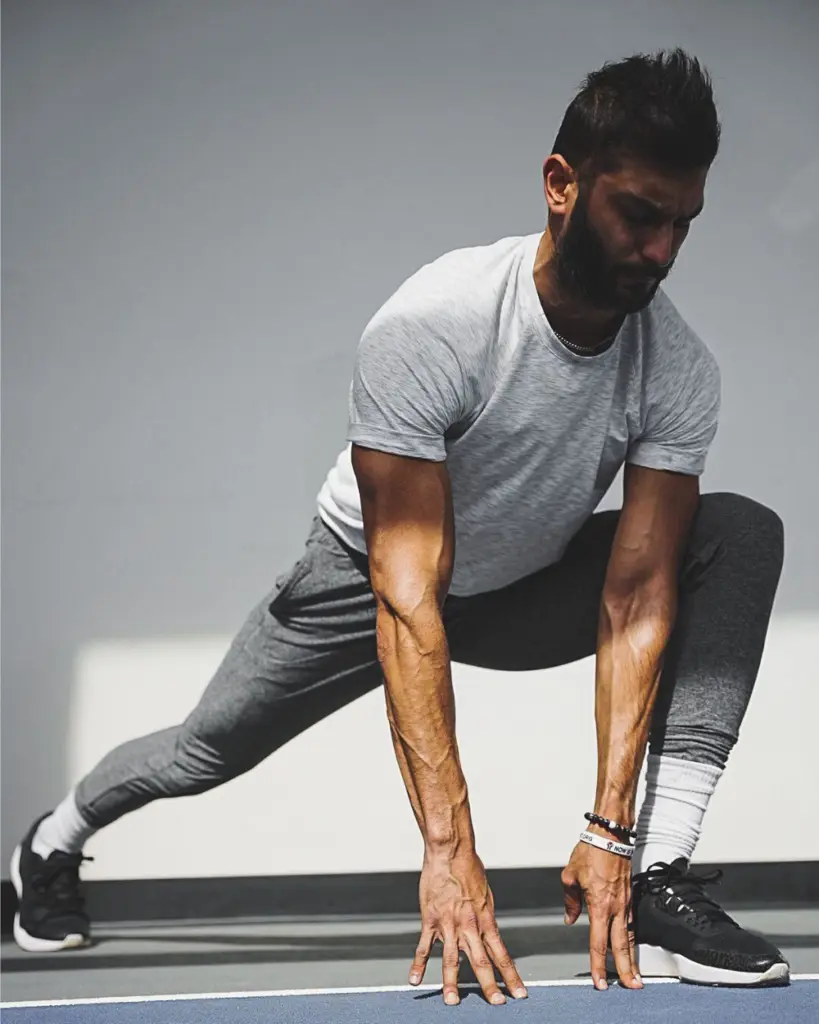 Rhone offers an aesthetically pleasing website that makes the shopping process even more efficient and therapeutic.
This brand attempts to fulfill the demands and needs of the niche market, which is men's clothing and styling exclusively.
Vuori has a presence online through their website vuoriclothing.com. They offer customers elegant treatment while they shop for their favorite products conveniently.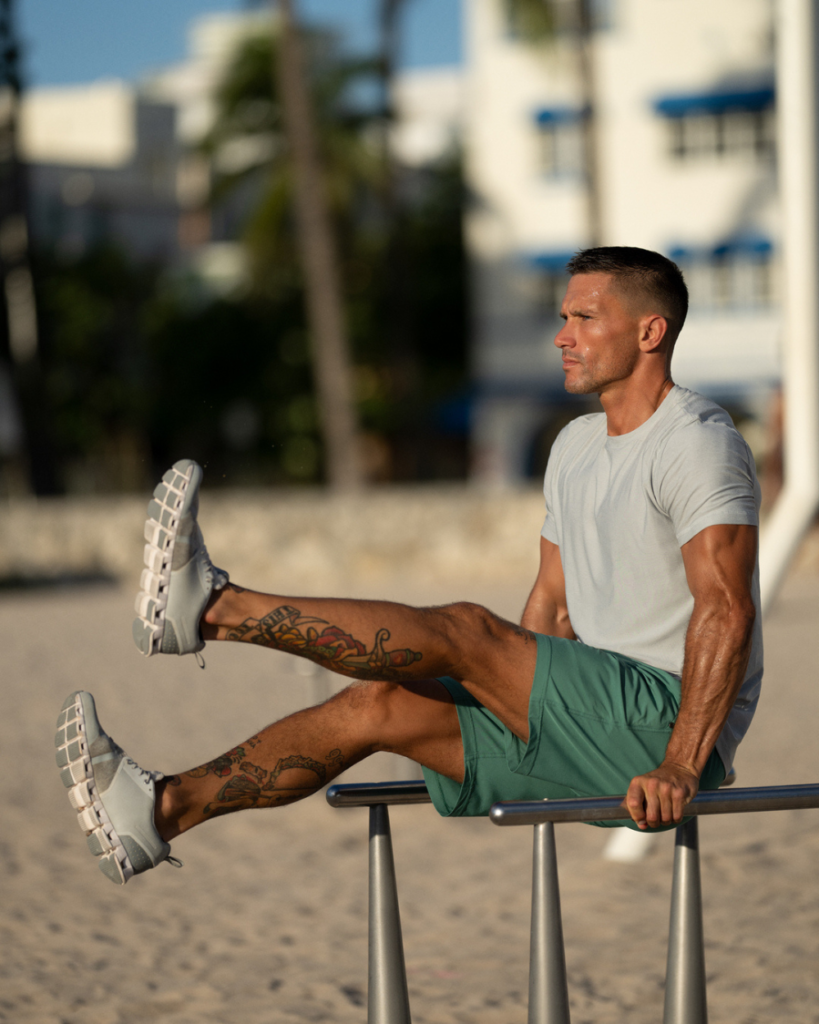 Vuori lists all its products on its website with their prices and photos. Apart from that, if you want a physical shopping experience, you can find Vuori at some selected retail outlets and exclusive stores.
To enhance the shopping experience, their store locator feature will help you find the stores nearest to you. Moreover, Vuori offers hassle-free customer service whether customers buy products online or at physical stores.
Quality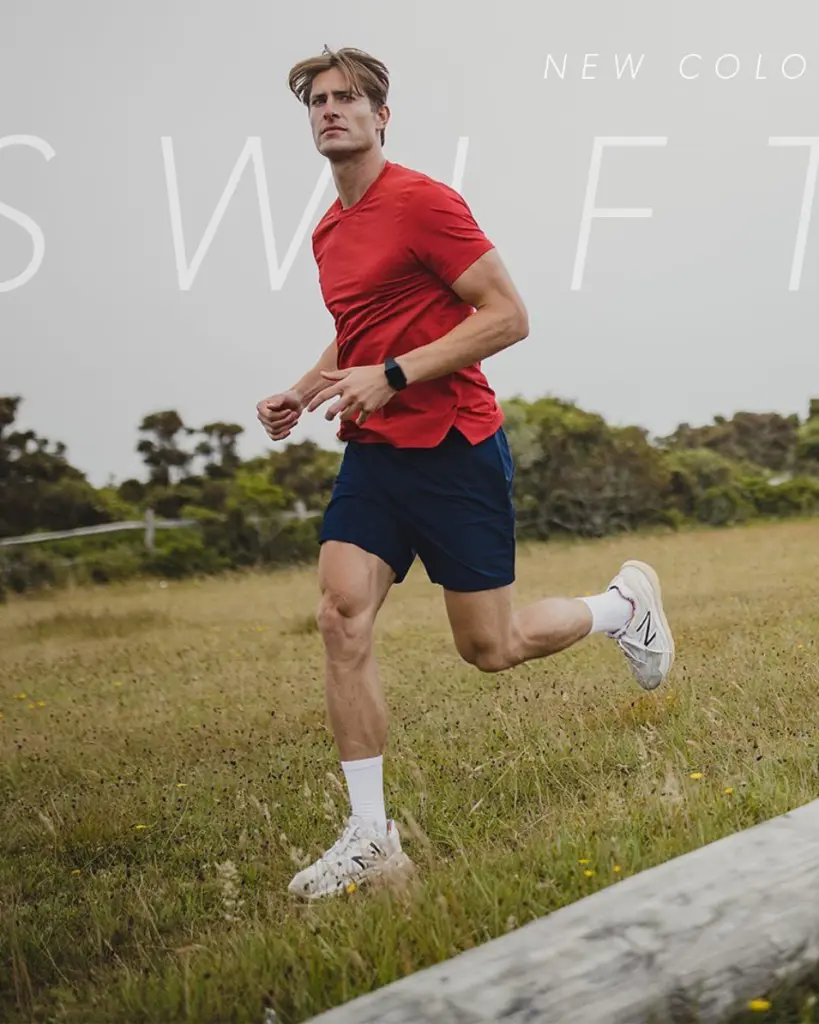 The quality that Rhone provides is well fabricated and elite, giving their male customers comfort and luxury at the same time.
Customers can agree that the quality is well worth the price point. Be sure to check out our full Rhone clothing review to get the full scoop!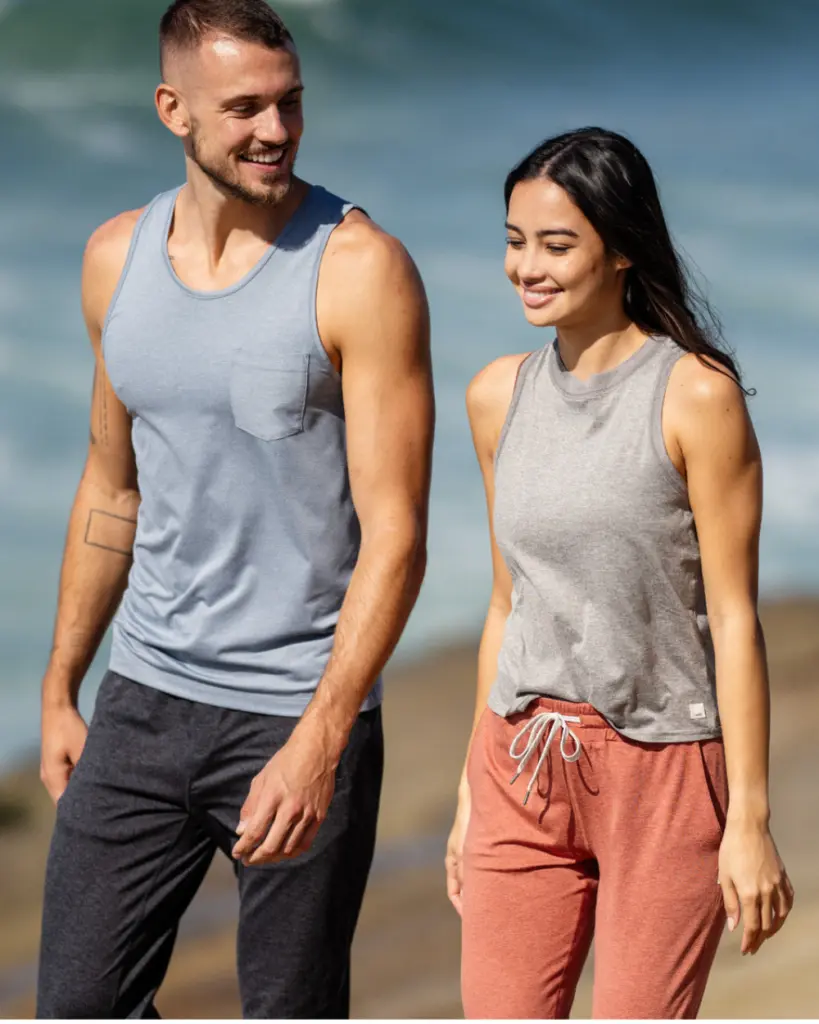 Vuori offers a sustainable and highly versatile collection of men's and women's activewear. All the products manufactured are completely green and ethically processed.
You can trust that their products are reliable and durable, and will last more than a few wears. Read our full Vuori Review here!
Pricing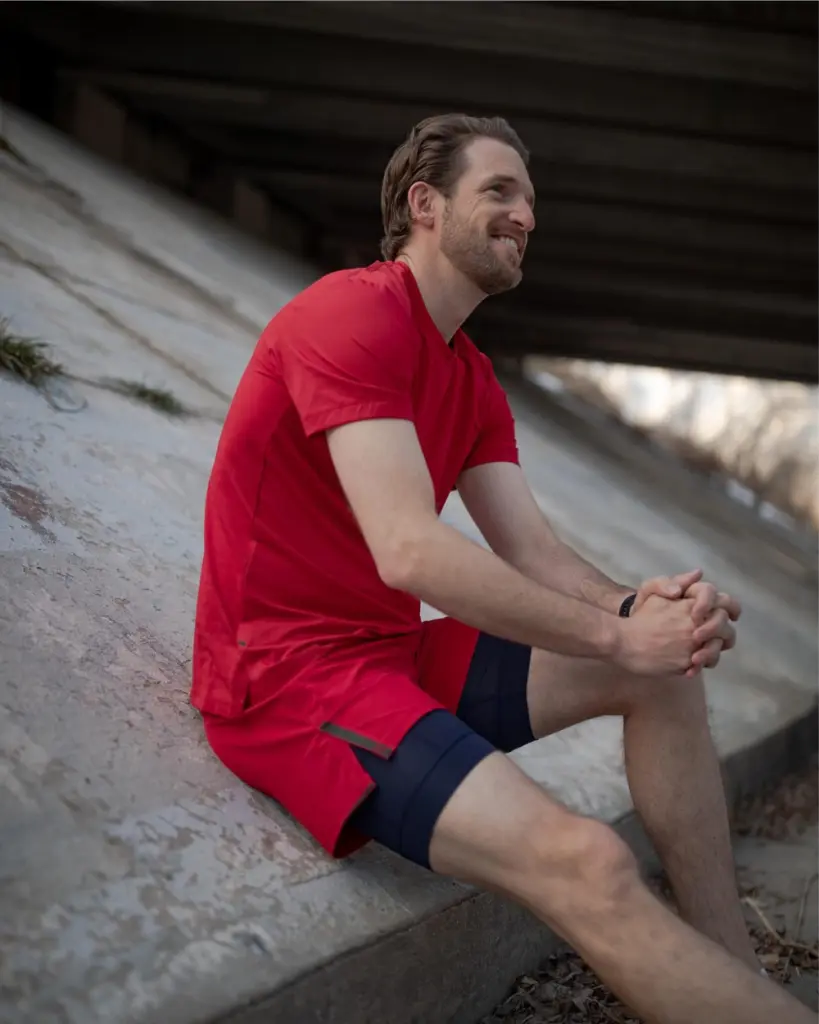 Rhone's athletic activewear is more expensive compared to the other competitors in the market. Their price ranges from USD $70 to USD $196, which makes their offerings slightly higher on the price scale.
However, their customer reviews indicate satisfaction in terms of quality, which makes their products worth buying despite the price.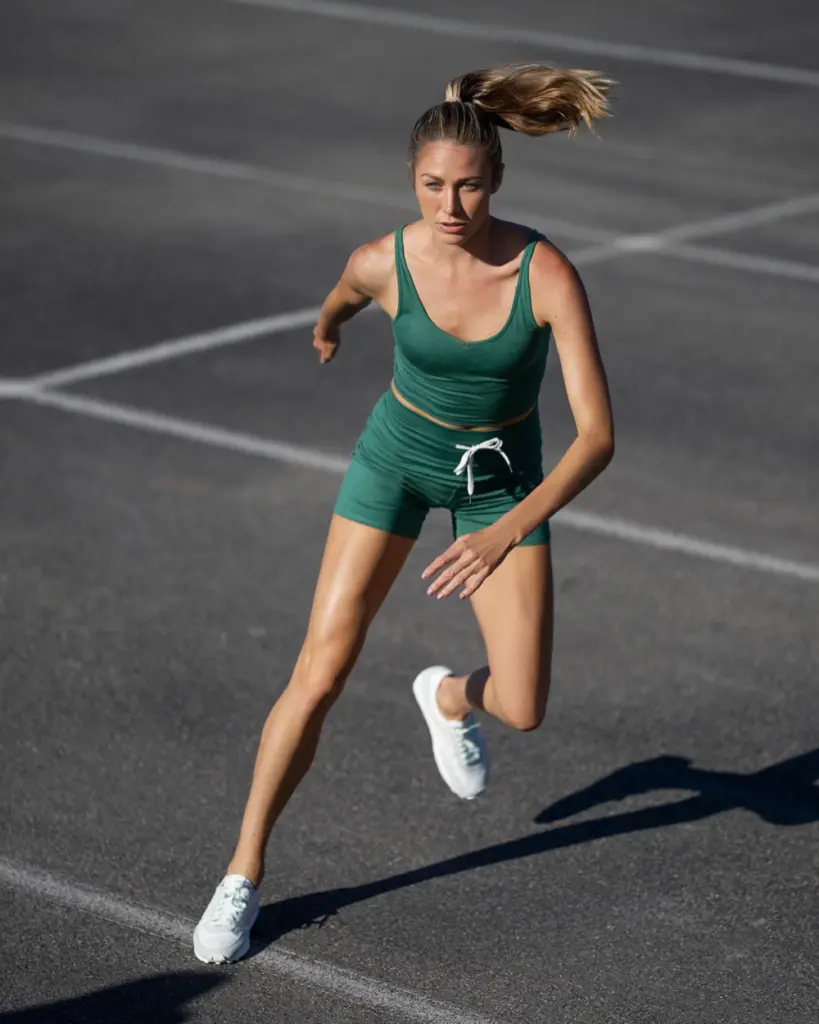 Vuori has an average price range when it comes to activewear. Their products start from USD $80.
Although the price is quite high from the buyer's perspective, its manufacturing process is sustainable and ethical. Vuori is completely green, and its price and standard are worth the buy.
Sizing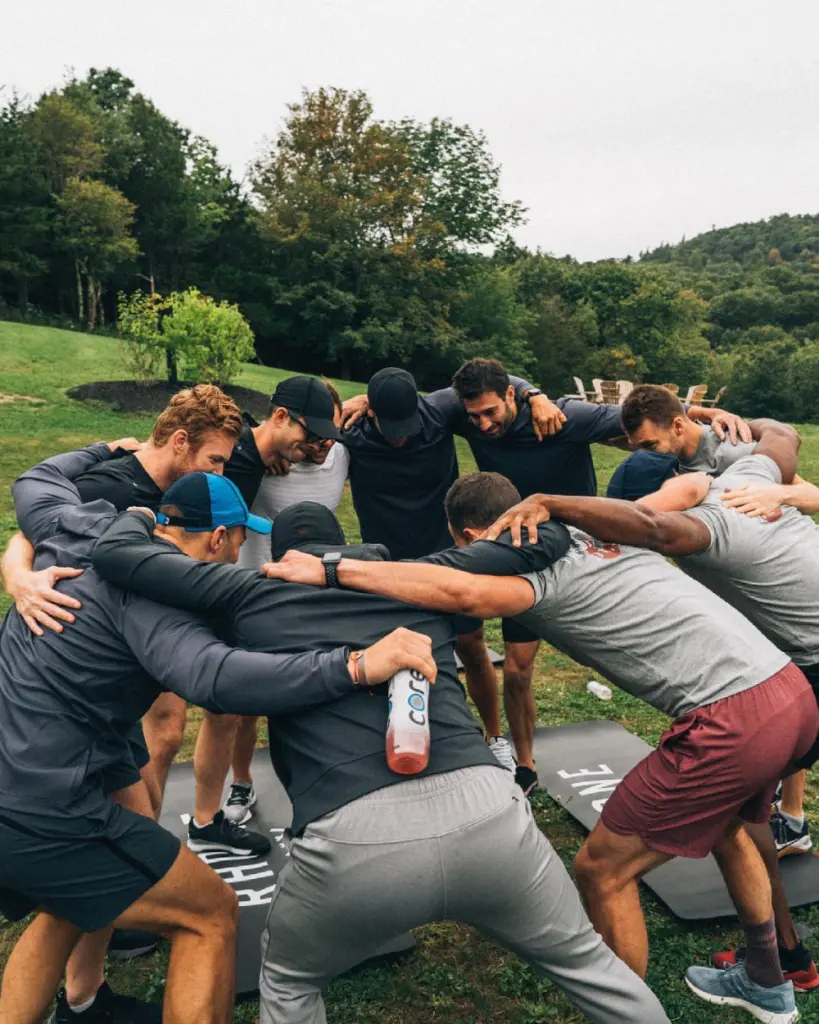 Rhone offers a 5-size structure—small, large, medium, x-large, and xx-large sizes. Their stretchable fabric allows customers to pick the right apparel at the right size without the worry of cloth shrinking.
Rhone also offers a size guide on its website for men to be able to buy the perfect product.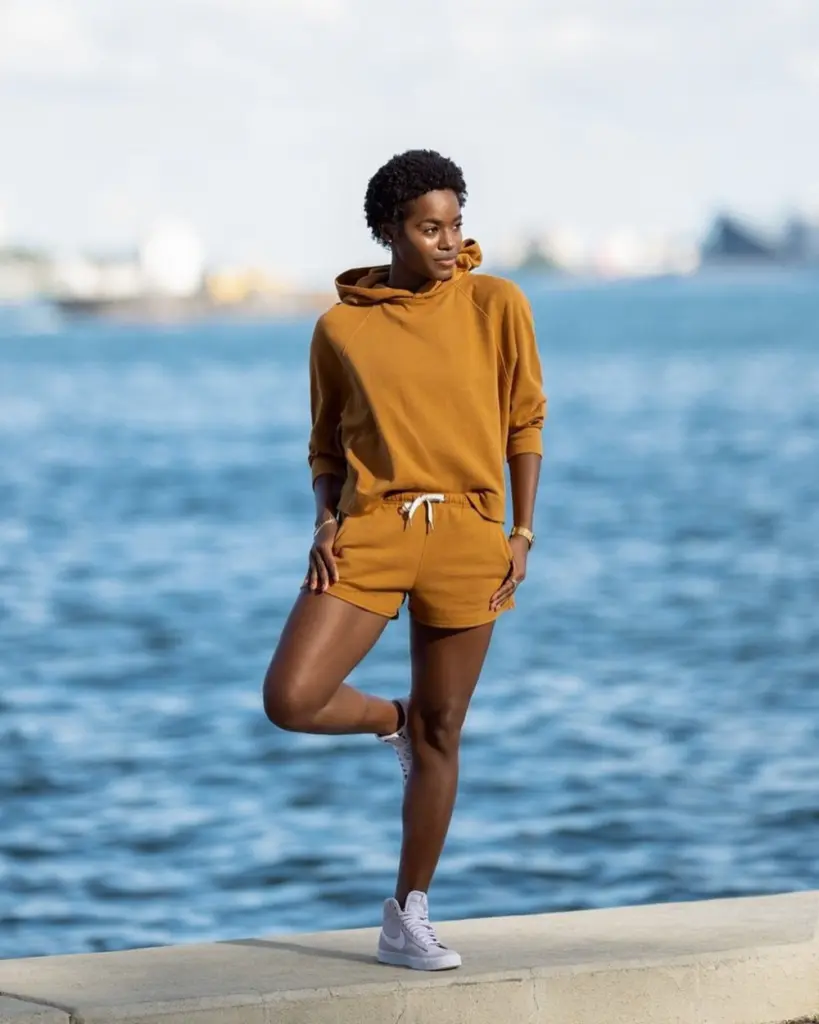 Vuori offers a wide range of sizes like XXS, XS, S, L, M, XL, and XXL. In addition, it provides clothing both for men and women, so the sizes differ accordingly.
If you are unsure of the size that will fit you correctly, the find my fit option will assist you and make the buying process convenient and comfortable.
What Others Are Saying
After searching online for what other customers think of the two brands, here is what we found:
Both brands have received very positive comments over the years
Vuori creates the best apparel for sports and athletics keeping in mind the coastal humid weather
Rhone tailors well-fabricated products exclusively for men giving them the best shopping experience
Rhone is a bit pricier than Vuori
Rhone offers more professional-looking clothing
Vuori is more casual in style
In Conclusion
Each brand offers a unique range that caters to customers with different needs. However, Rhone's style is casual while still being professional, so you could probably wear their clothing in work settings.
On the other hand, Vuori is much more performance-focused and offers styles for women as well. They are both great brands to buy from, so it really just comes down to your style preferences.
Overall, Vuori and Rhone have both stepped ahead with new styles and offers that pull the customers to their desks with the aim of fulfilling the demand for comfortable activewear.
UP NEXT: Vuori vs Lululemon Review: Which Athleisure Is Better?