When you read Rhone clothing reviews, you will see that they are famous for their unique, high-end designed activewear for men. They make men look good, perform better, and stay stylish regardless of the activity.
In this Rhone Clothing Review, we'll go over their pricing, quality, ratings, and more to decide if it really is the best activewear of today.
What is Rhone?
Rhone is a premium activewear brand exclusively for men. It was founded in 2014 in New Canaan, Connecticut by brothers Nate and Ben Checketts, and Casey Edgar.
The name Rhone is derived from the river Rhone, which is located in Europe. Inspired by the civilization on this riverbank and beautiful sceneries, Rhone established their identity in the activewear market, dominating the market for the most comfortable and aesthetically pleasing activewear.
Rhone Overview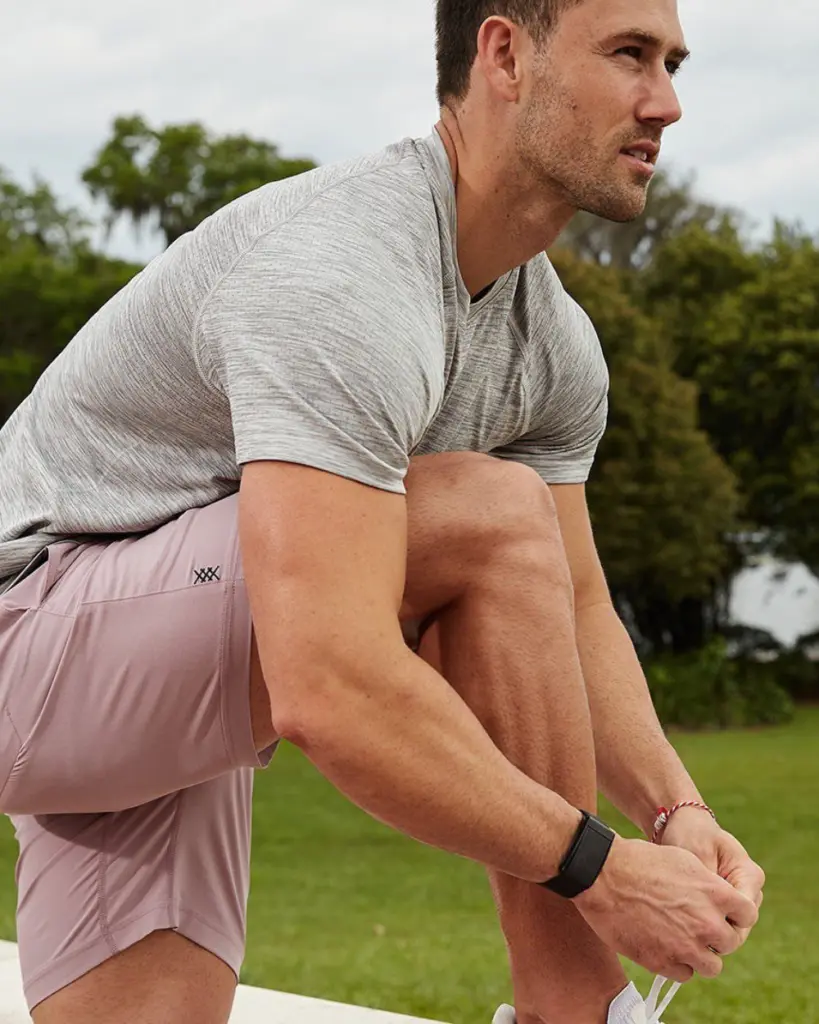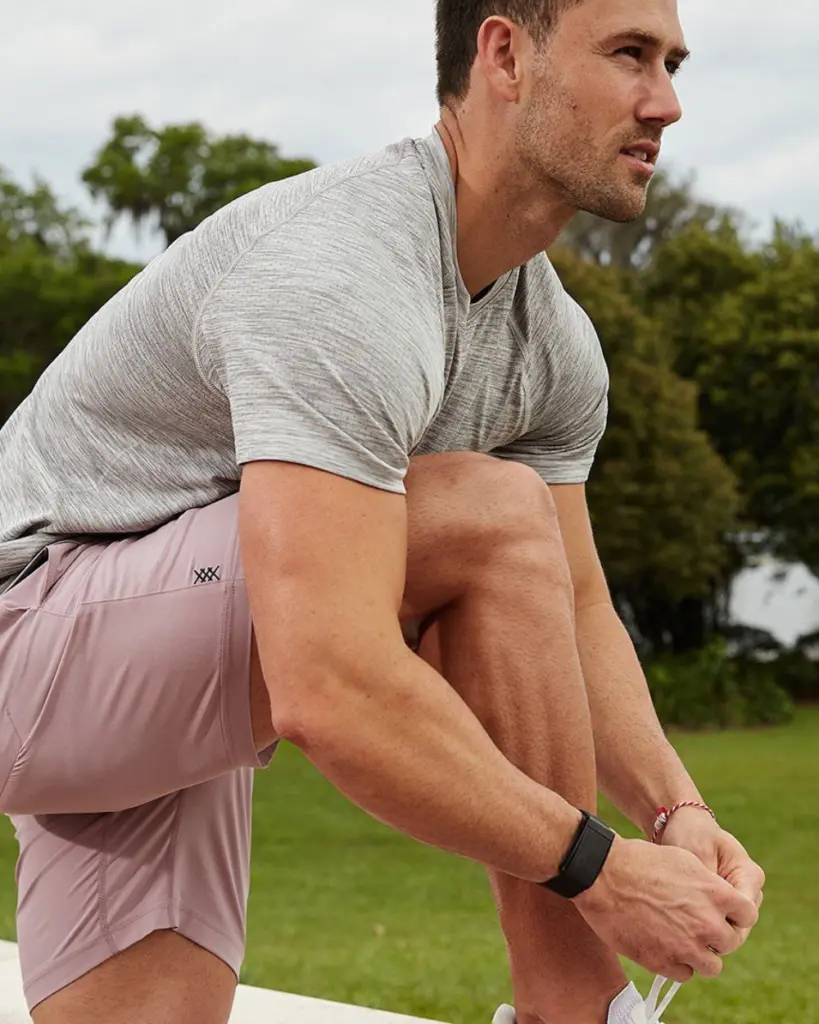 Nowadays, Rhone activewear is crossing boundaries, allowing men to be productive and use it as a status symbol at the same time. With the right blend of comfort, style, and performance, Rhone offers men a chance to portray themselves as smart, elegant, and at ease.
The engineers at Rhone have filled the void between big-box retailers and high-end yoga brands. This sets them apart in the market with sellers from all locations.
Within a few years of its launch, Rhone was successful in expanding in most of the major countries and states. They made premium fitness apparel and premium activewear available with fast shipping and free returns or exchanges.
Rhone Clothing Review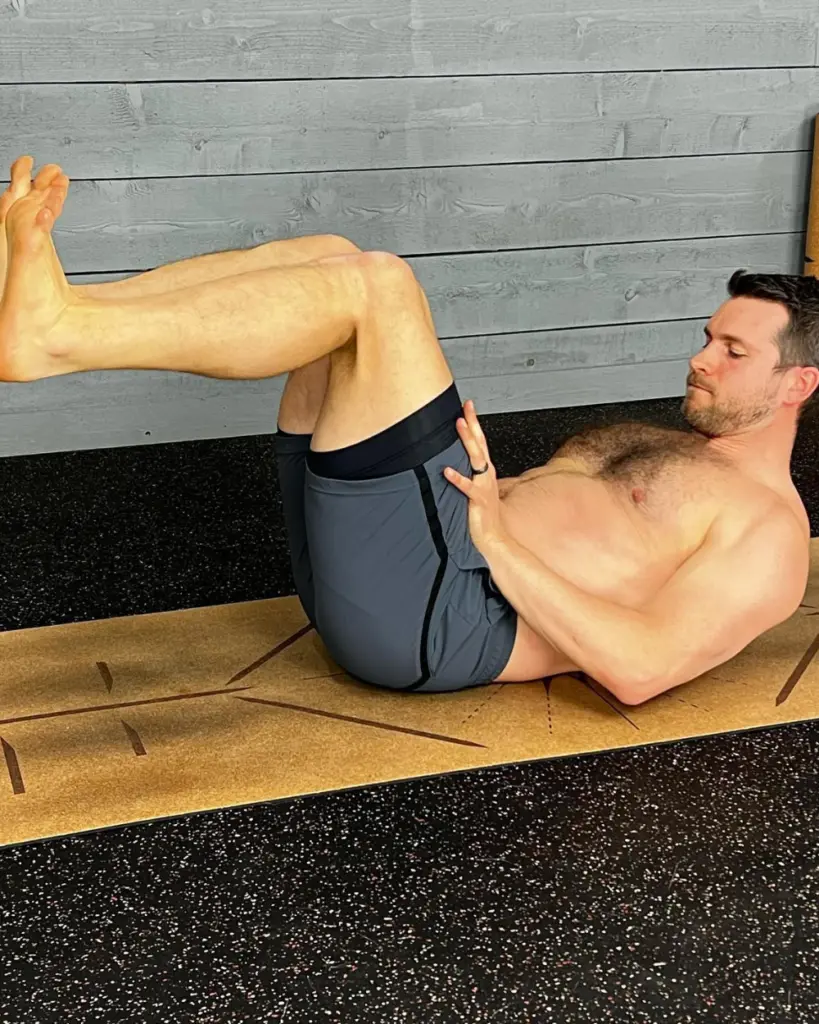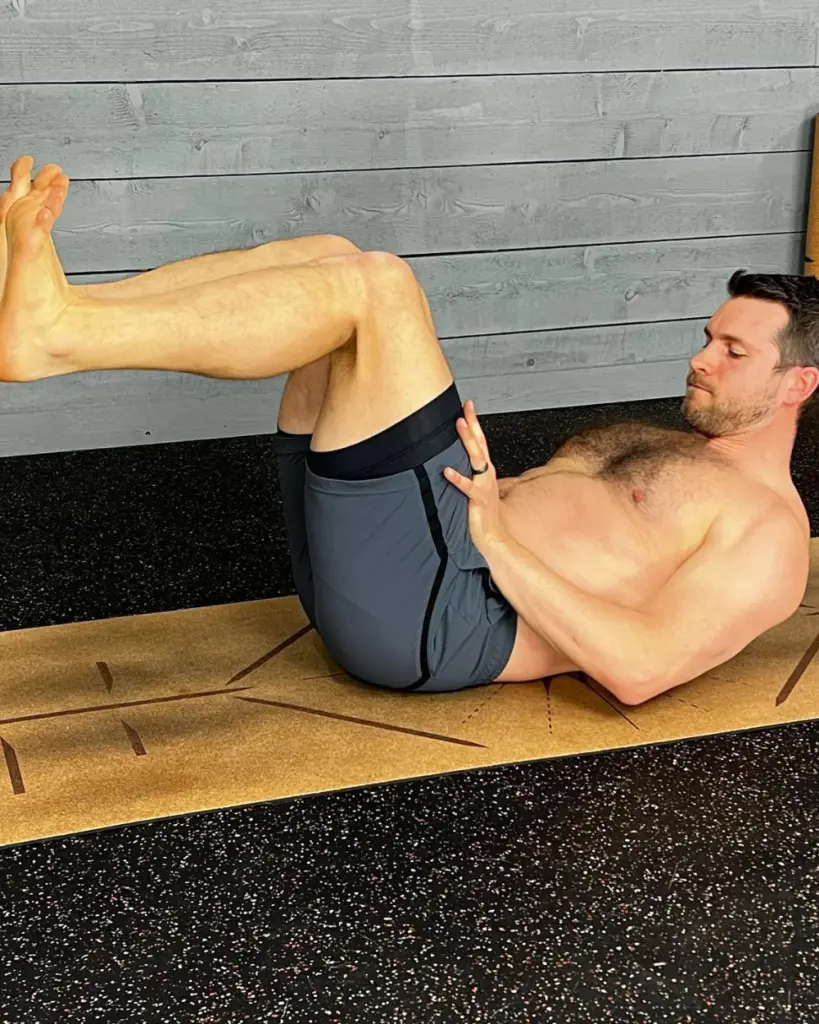 Overall: ★★★★ 4 stars
It is hard for a product to provide both comfort and style, but Rhone manages to pull this off at ease. According to the reviews so far, customers use Rhone products as everyday apparel. Rightly so, as they offer a sleek finish and functional freedom.
Secondly, the versatile pieces and quality make it perfect for those seeking fine fabrics and performance-driven designs.
Price: ★★★ 3 Stars
Given the vast collection of the apparel—including gear for yoga, golf, training, gym, and casual everyday activities—and their quality, Rhone's pricing on each product can be termed "decent."
However, the intersection of Rhone's price and quality is slightly on the higher side in the activewear industry compared to the competitive players in the market.
Shipping: ★★★★★ 5 Stars
Rhone offers fast shipping and an accessible delivery system to its customers domestically as well as overseas. Customers have not reported problems with the shipping service.
Quality: ★★★★★ 5 Stars
Rhone creates quality performance-driven clothing focused on balance. All the products offered promise quality and purpose, making them eligible for a 5-star rating.
Rhone Shorts Review
With the right blend of comfort, luxury, and urbanity Rhone shorts, no doubt, delivers the best experience. Here is more about the popular bestseller shorts.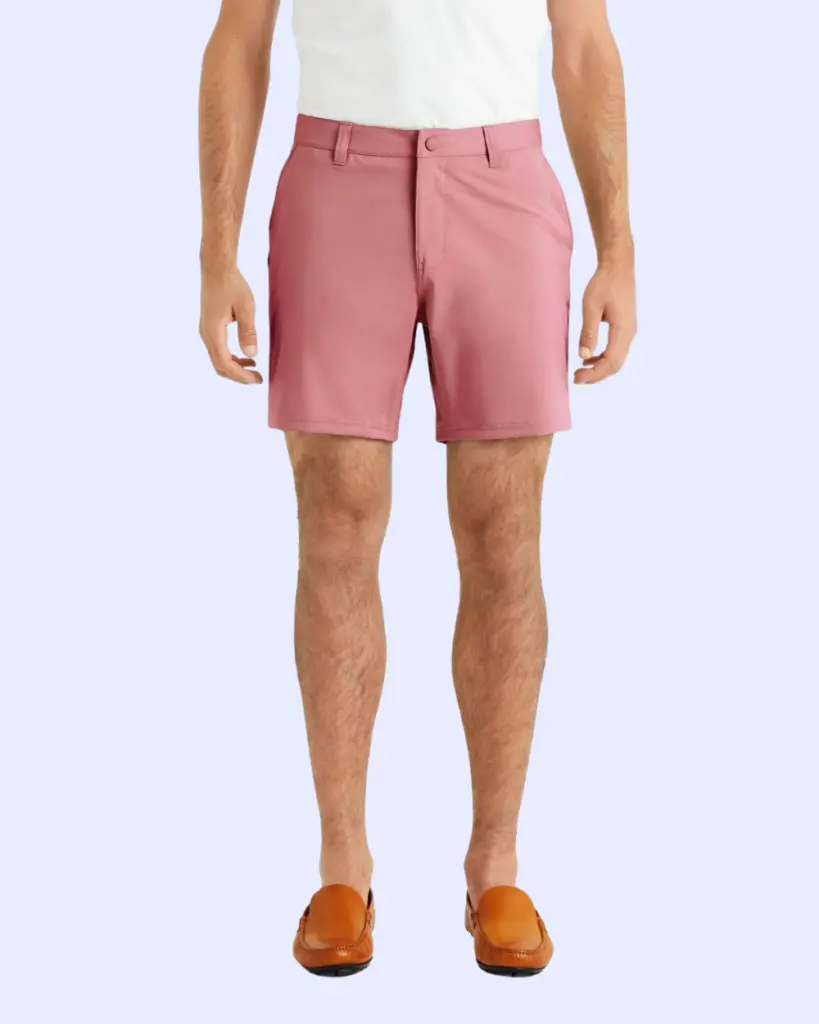 Quality: These shorts come with a flex-knit fabric for a comfortable and easy fit. It is designed to deliver elegance and stretchability at the same time. An additional custom-made feature is the security zipper pocket to store your valuables so you can go about your outdoor activities carefree.
Styles: It is available in Redwood Trail, Navy, Khaki, Iron, Stone, and many more luxury colors.
Sizes: This product is available in sizes 28 to 40. The inseam sizes offered are 7", 9", and 11".
Price: Overall, this short is priced at USD $111.84 with customers giving this product a 4.5-star rating.
---
Rhone Shirts Review
Rhone offers luxury dress shirts that are lightweight and stretchable. Here is one such popular shirt review.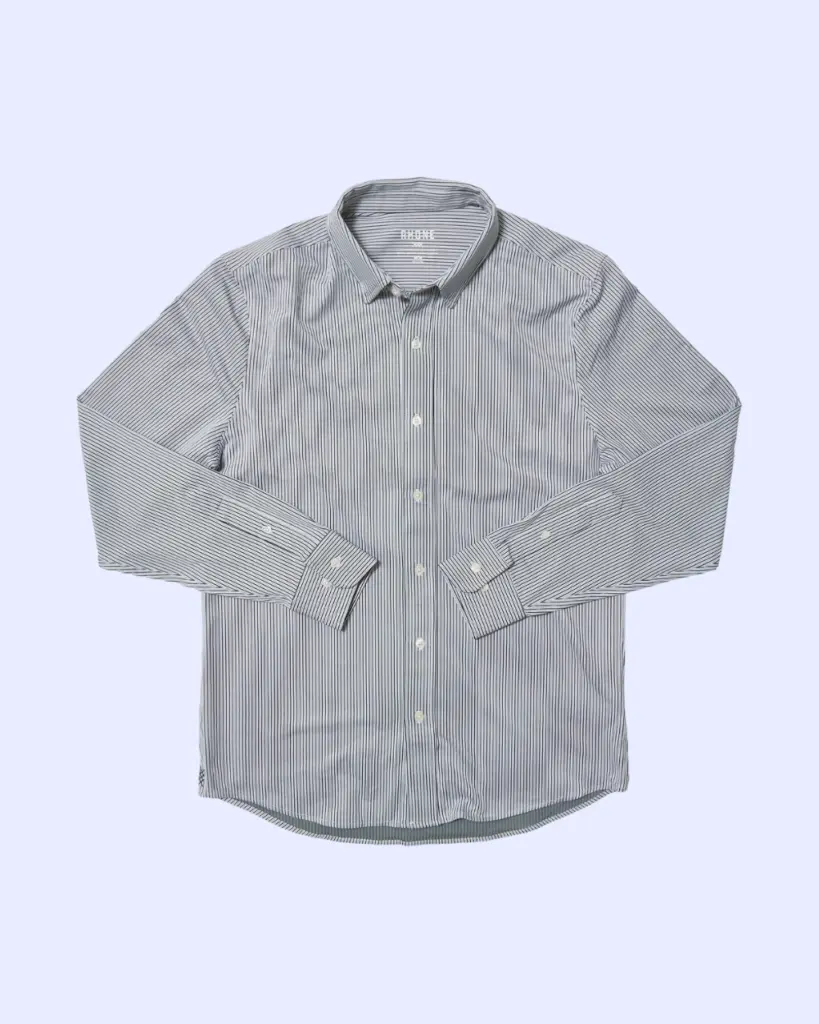 Quality: An Italian lightweight dress shirt with stretch fabric, this streamlined tailored-fit shirt has a classic button-front styling along with a hidden button collar. This Slim Fit Commuter Shirt features a natural wrinkle release, made especially for casual wear.
Styles: This shirt is available in 12 colors. The popular ones are Blue, Bright White, Medium Blue Herringbone, and Red/White Herringbone.
The hidden collar construction is what appeals to the customers for a long workday. Besides, customers appreciated the accurate slim fit feature.
Sizes: Small-XXL
Price: $128
---
Rhone Joggers Review
Joggers are meant to deliver comfort when worn. Rhone's Jogger Collection offers this with extensive additional features. Let's look at a popular jogger that Rhone offers: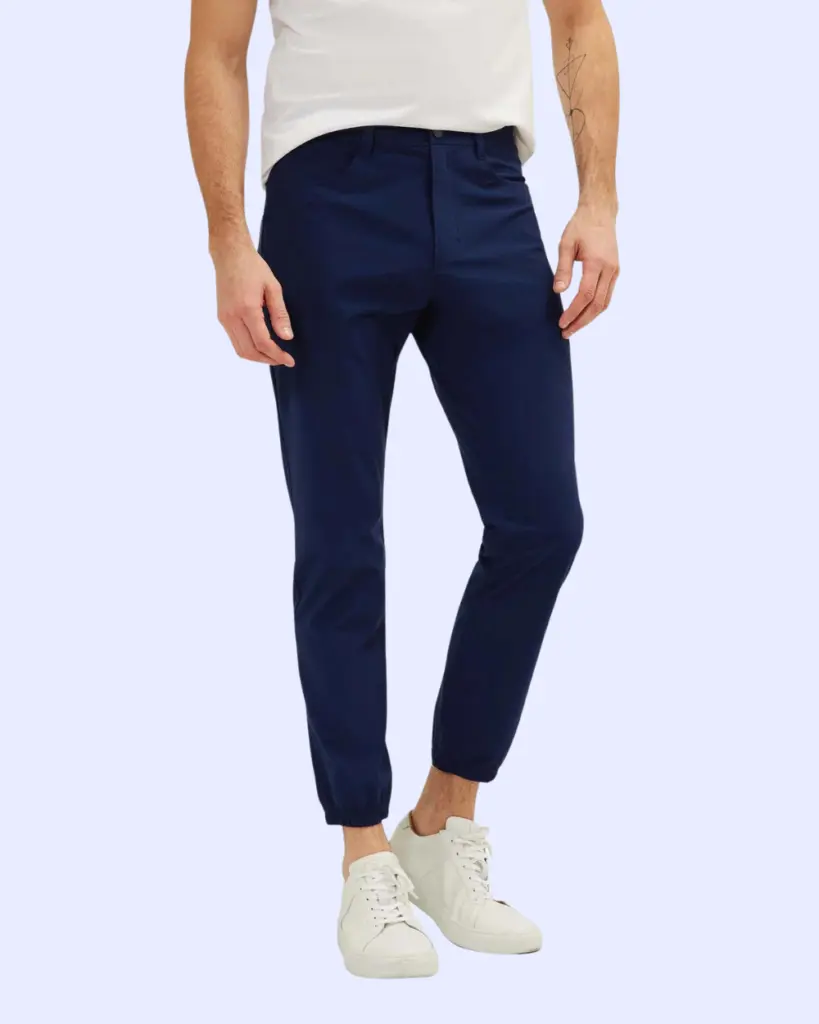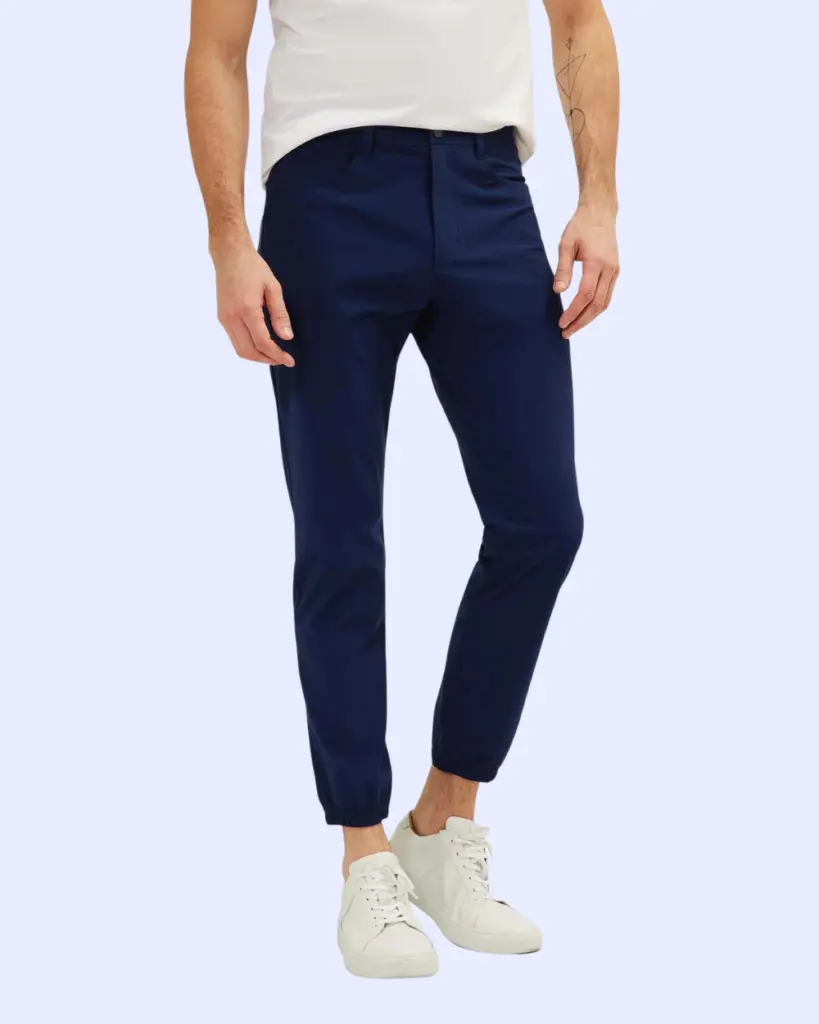 Quality: The Resort Jogger is an all-purpose travel-ready jogger with incredible features to wear and head out comfortably. This Italian breathable stretch fabric offers UPF 50+ protection, which enables quick drying. It has plenty of pockets for you to step out with all the essentials you need.
An important feature of this jogger is its hybrid waistband/concealed elastic back, which provides a good grip without leaving marks.
Styles: This jogger comes in either a navy blue or olive green color.
Sizes: 28-40
Price: $138
What Other Customers Think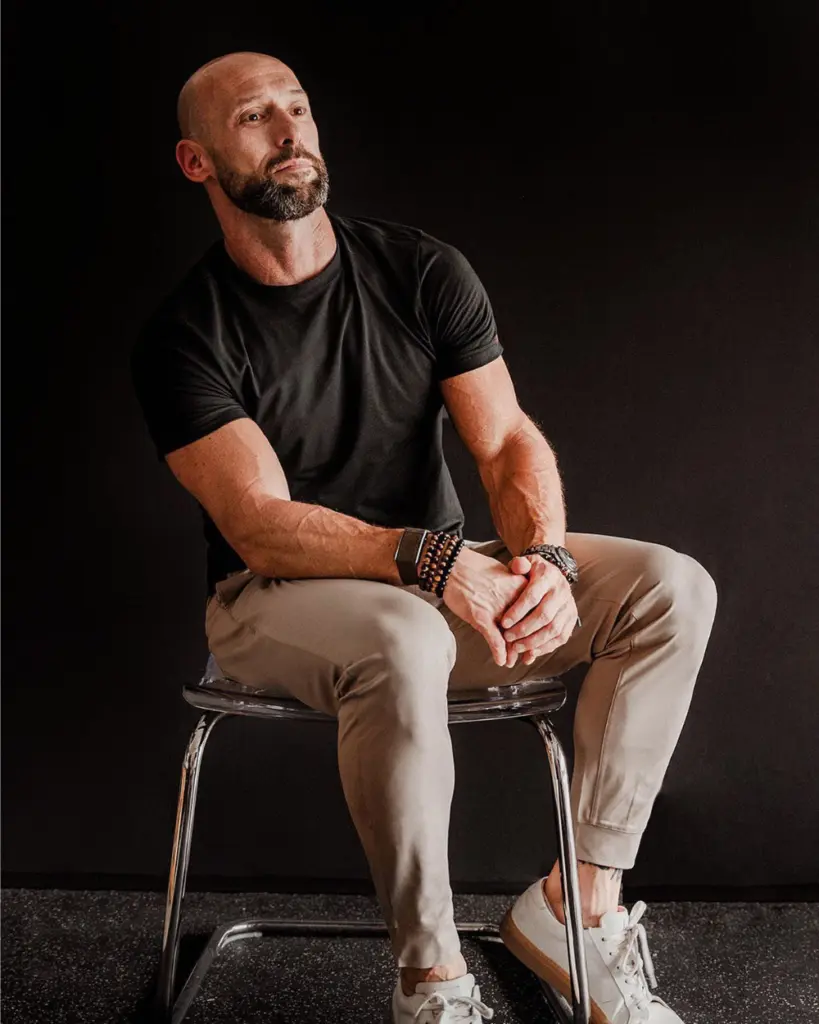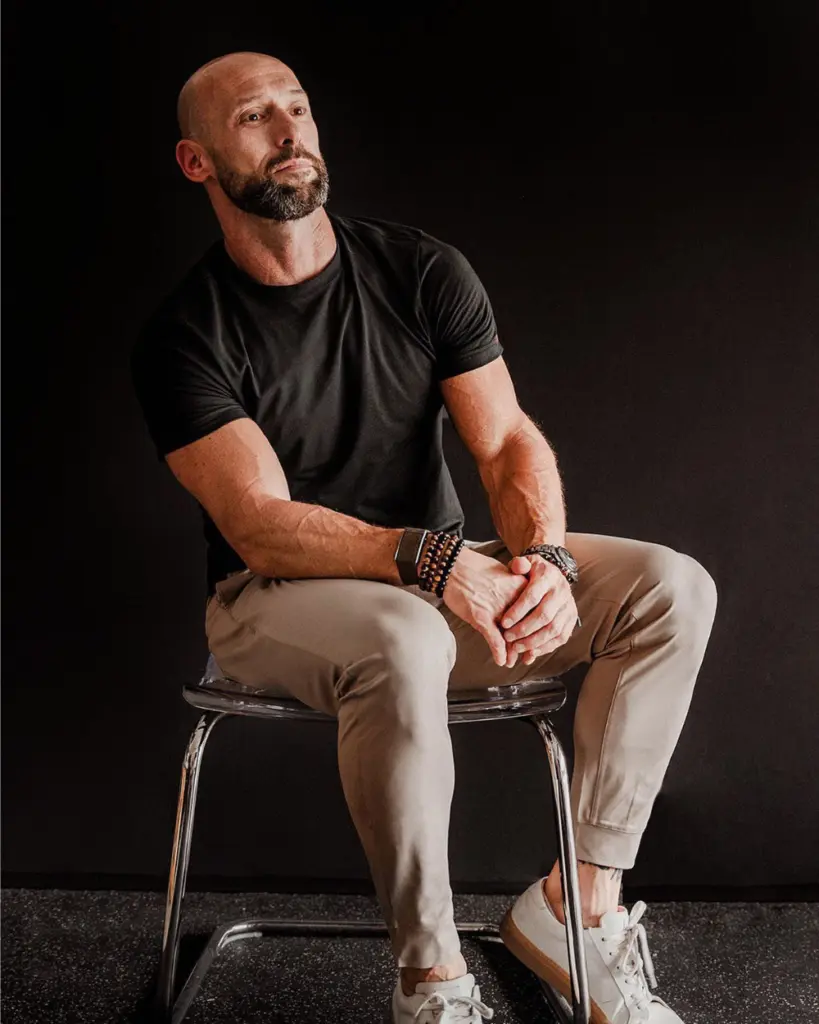 Customers have reviewed Rhone apparel as a little more expensive than other brands in the market. Nevertheless, the value and service that Rhone offers are unique and customer-friendly, which makes it worth buying.
After searching for customer reviews online, we found these common points mentioned by other buyers:
Rhone clothing is good quality and reliable
Customers receive what they pay for
Customer-focused brand
Stylish selections
A bit more expensive than competitors
Return Policy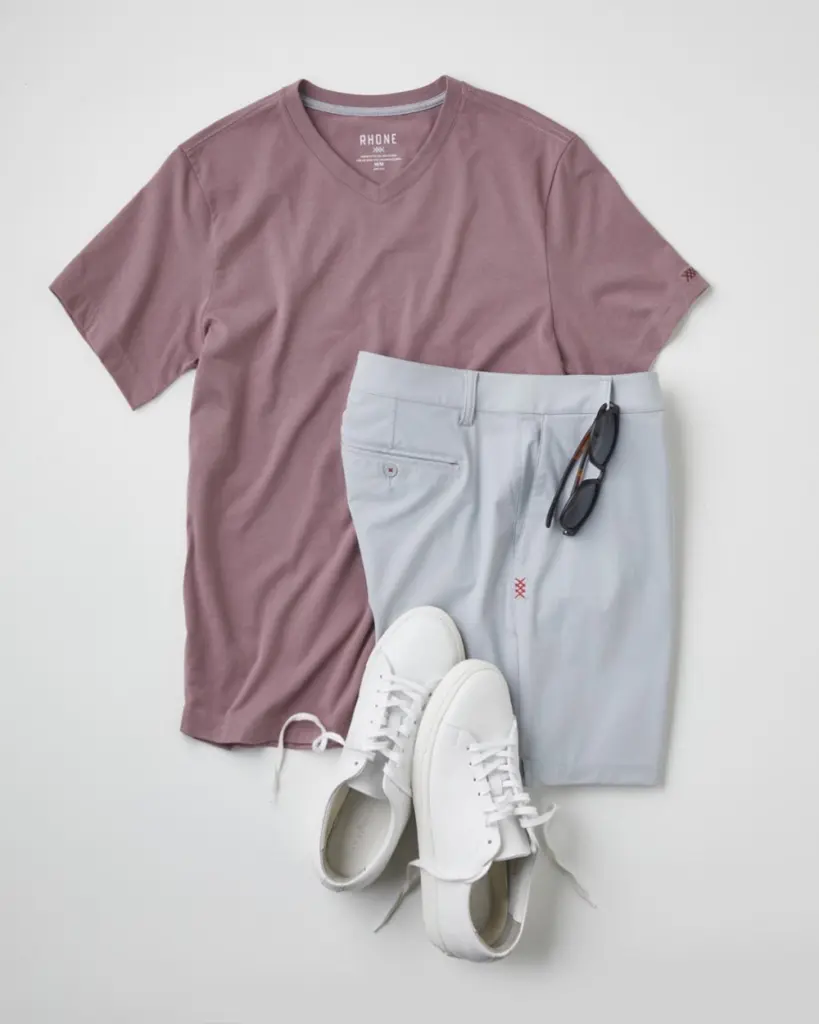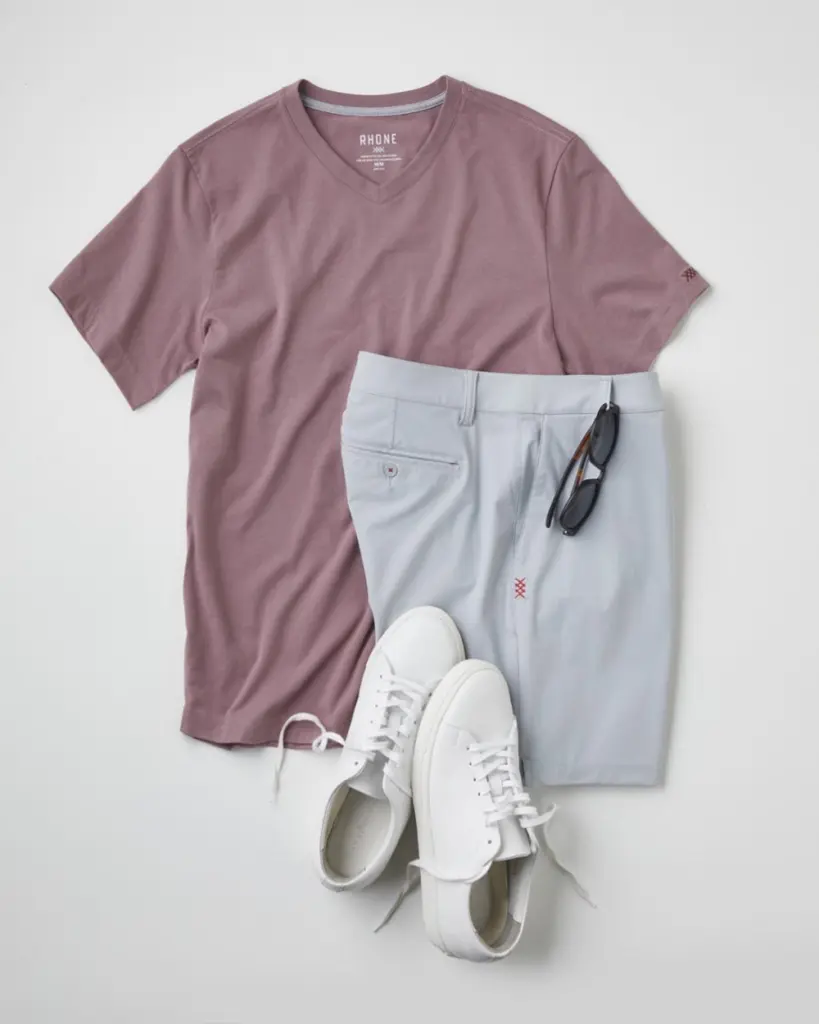 Rhone's return policy is hassle-free and simple. They simply expect the items to be in original and unworn condition with the tags intact. They have a 45-day refund policy for returns. The apparel can also be exchanged.
A bonus feature of Rhone is its free return shipping. But the exchange and return policy do not include if the product is damaged or improperly used.
Overall, the return policy is easy and convenient with only 5 steps.
FAQs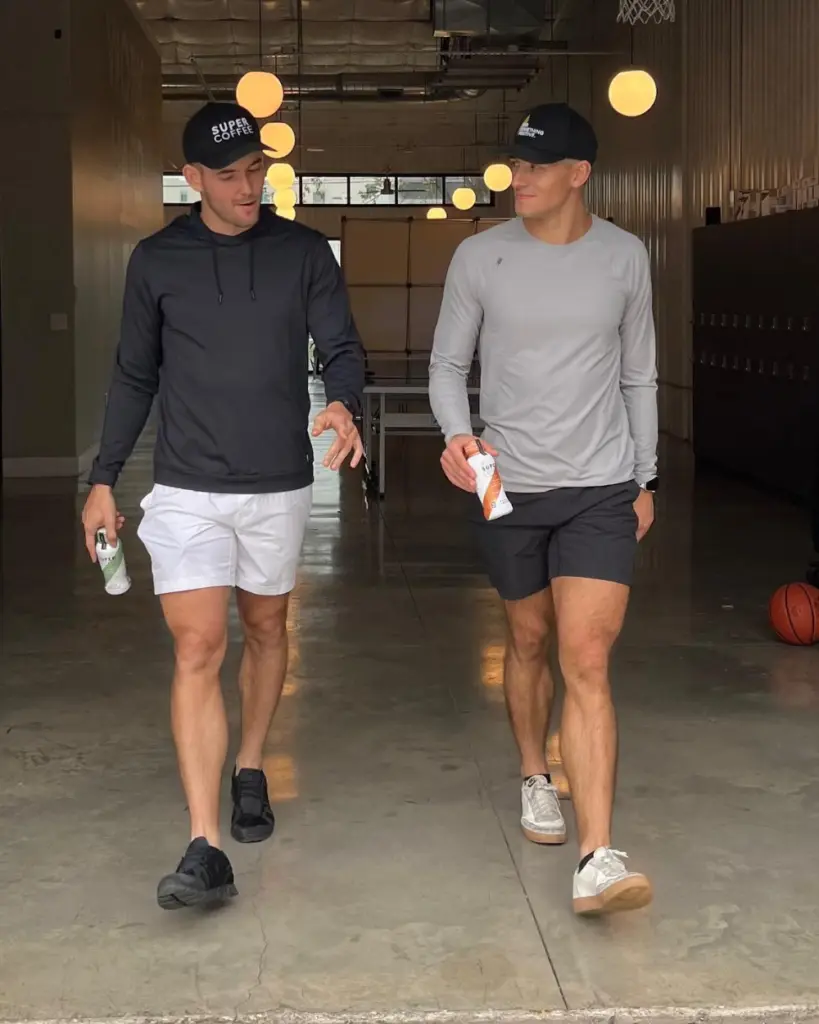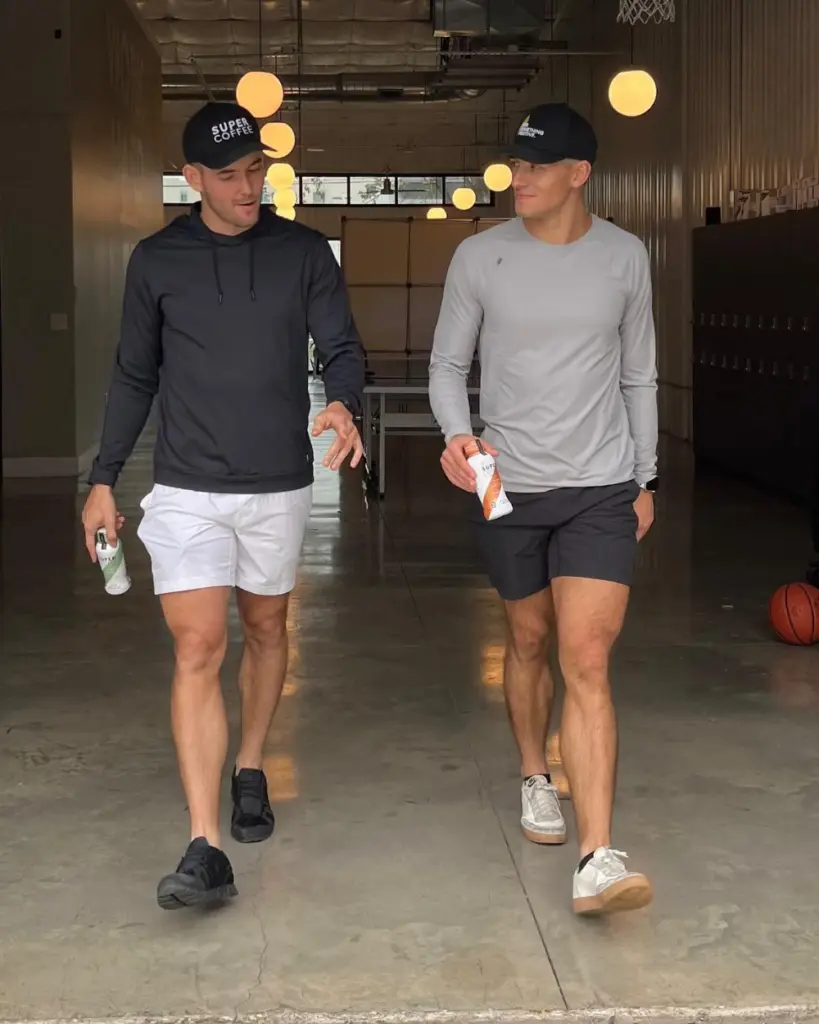 Is Rhone better than Lululemon?
Although Rhone's quality is comparable to the activewear brand, Lululemon does have more selection whereas Rhone only offers products for men. 
Does Rhone run big or small?
Most customers seem to agree that Rhone runs true to size, but it's always a good idea to check the size chart before ordering.
Does Rhone ever go on sale?
Yes, Rhone has great deals on their premium activewear gears such as the end-of-season sale with discount prices of 50% to 70%. Most of Rhone's popular items have a fantastic discount, which attracts customers all around the globe.
In Conclusion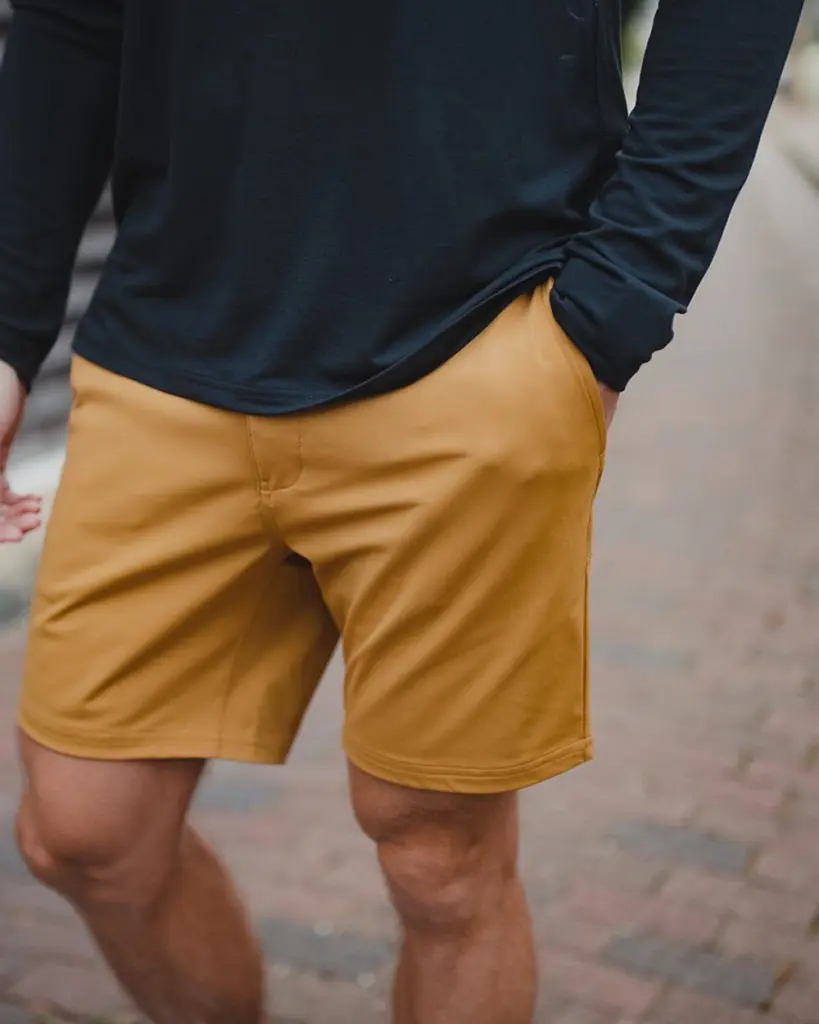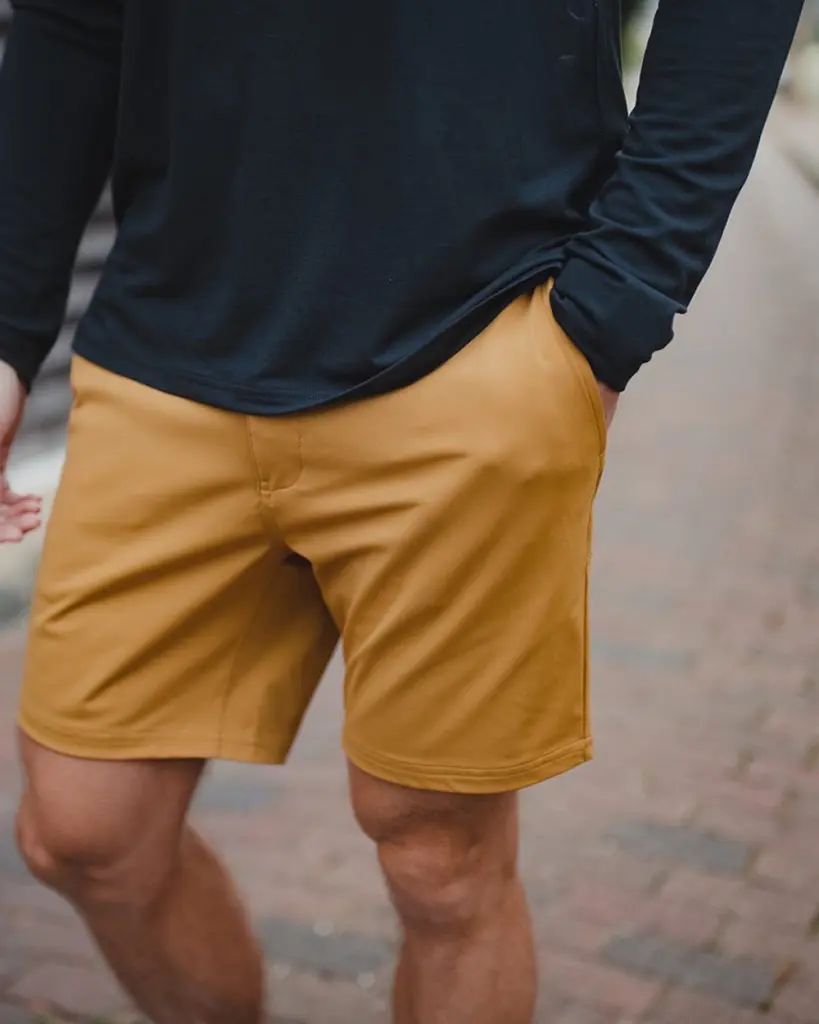 Overall, Rhone is a trustworthy apparel brand directed to fulfill luxury, comfort, and style, all under one roof. Although a little expensive, it offers some of the best service and product quality in men's activewear. As Rhone clothing reviews reveal, this brand is indeed worth trying for a high-class, comfortable experience.
Brands Like Rhone
Here are some other trendy athletic and loungewear brands that you may be interested in if you want some alternatives to Rhone:
UP NEXT: 13 Best Athleisure Brands For Men to Upgrade Your Closet