Clean beauty has been getting more and more popular over the years for creating a flawless, natural look that is also good for your skin and sustainable for the environment.
Ilia Beauty is one of the brands that has been leading the charge in this clean beauty revolution, and many customers rave about their products. But is it actually worth it? Are the products as clean and lightweight as they claim to be? Find out in our Ilia Beauty Reviews!
RELATED: 12 Best Luxury Makeup Brands Worth The Investment
What is Ilia Beauty?
Ilia Beauty is a makeup brand that centers around clean beauty with natural ingredients that feel good and look good on the skin.
Ilia Beauty sells all your normal makeup products like foundation, concealer, blush, mascara, eyeliner, lipstick, and so much more, but free of the harmful chemicals that can be found in normal makeup.
Ilia Beauty Overview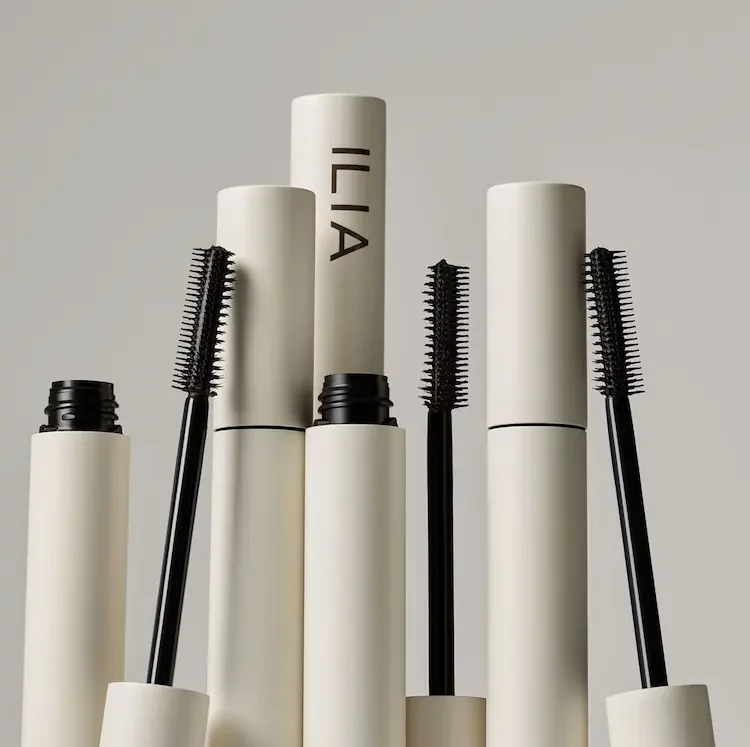 Ilia Beauty was founded in 2011 by Sasha Plavsic from Vancouver. She worked in the fashion and beauty industry for a couple years prior in the US, then started the company after coming back home looking for something new. Plasvic saw the harmful ingredients on her mom's favorite lip balm, and became inspired to create a brand that provided clean and safe beauty products.
The company started as a brand that mostly sold lip products, but then expanded to have a decent variety of makeup like foundation and mascara. Ilia Beauty is dedicated to providing clean, natural, safe, and sustainable products that are enhanced with skincare treatments and leave your skin looking like your skin, but better.
Ilia Beauty Reviews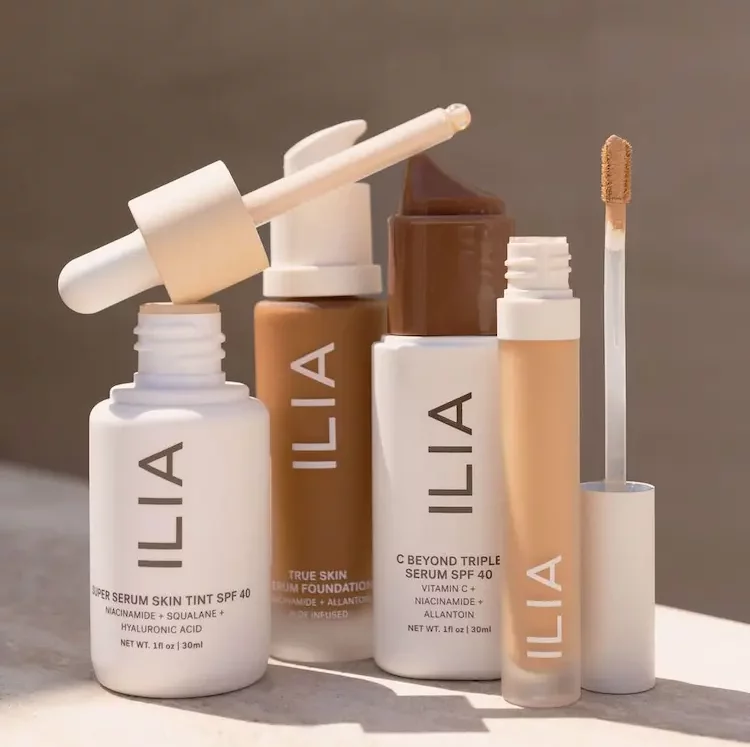 Overall: ★★★★ (4 stars)
Ilia Beauty has received overwhelmingly positive reviews across multiple platforms by both customers and professionals. Ilia has been and continues to be a big player in the clean beauty game, and for good reason.
Though the price may not be for everyone, the products have really great quality and provide amazing results all while taking care of your skin, being cruelty-free, and promoting sustainability.
Pricing: ★★★★ (4 stars)
Most Ilia Beauty products cost anywhere between $20 and $60, which is certainly pricier than drugstore products. However, considering that these products are made of safe and sustainable ingredients, the price is definitely worth it.
Quality: ★★★★ (4 stars)
There is a lot of great feedback on the internet that rave about Ilia Beauty products. They work great and feel great.
Some people have complained about the lack of coverage in complexion products or pigment in blush or eyeshadows, but you are getting exactly what you bought—products that make your skin look like skin with a natural and clean finish. They also provide a wide range of shades for their foundations and concealers.
Shipping: ★★★★★ (5 stars)
Through the official Ilia Beauty website, free standard shipping (4-8 business days) is available for orders over $50. International shipping is also available.
Ilia Beauty is also sold through Sephora, Amazon, Walmart, and other retailers, so shipping prices and times can vary.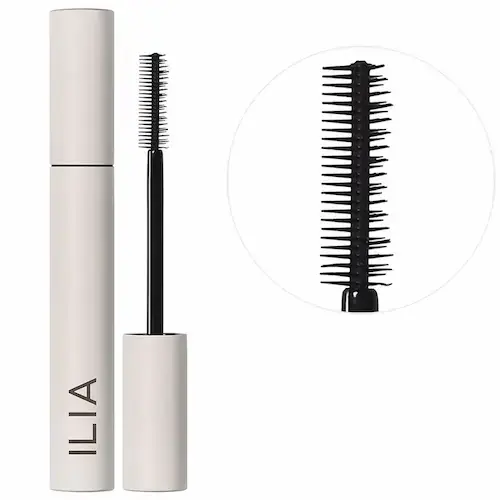 ★★★★ 4.3 stars (2700 Reviews)
The Limitless Lash Mascara is one of the products that Ilia Beauty is best known for. This mascara has won multiple awards for the best clean, natural, and lengthening mascara.
For $28, you get 0.27 oz of product. The wand is dual-sided, the long side used for lengthening and the short side used for curling.
Customer reviews say that the Limitless Lash Mascara hardly clumps or flakes and holds the curl. However, it's not waterproof, so it's easy to wash off.
---
★★★★ 3.7 stars (3100 Reviews)
The Super Serum Skin Tint is a lightweight, sheer and dewy coverage foundation equipped with SPF 40 and other skincare ingredients like hyaluronic acid, plant-based squalane, and niacinamide that help to hydrate, plump, and nourish the skin.
This skin tint has also received many awards for best clean foundation, tinted moisturizer, light-weight foundation, and more. There are 30 shades available, and for $48, you get 1 fl oz of foundation.
Customers say that this skin tint is great for creating that natural and dewy look and is a great foundation that doesn't feel too heavy or greasy.
---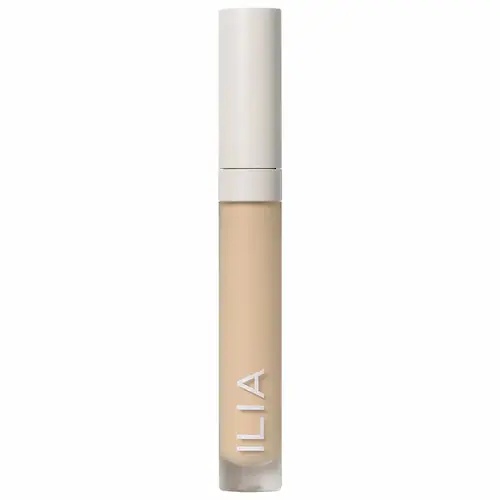 ★★★★ 4.2 stars (1200 Reviews)
The True Skin Serum Concealer is a lightweight, medium coverage concealer that blends easily into the skin, but also covers up imperfections like blemishes or discoloration.
This concealer has won best clean concealer a couple times, and it includes ingredients like vitamin C, mastic, and Albizia Julibrissin bark extract that help to brighten and even out your skin. There are 20 shades available, and for $30, you get 0.16 fl oz of concealer.
The majority of customers agree that this concealer provided great coverage without it feeling heavy or cakey, and it blended nicely.
What Customers Are Saying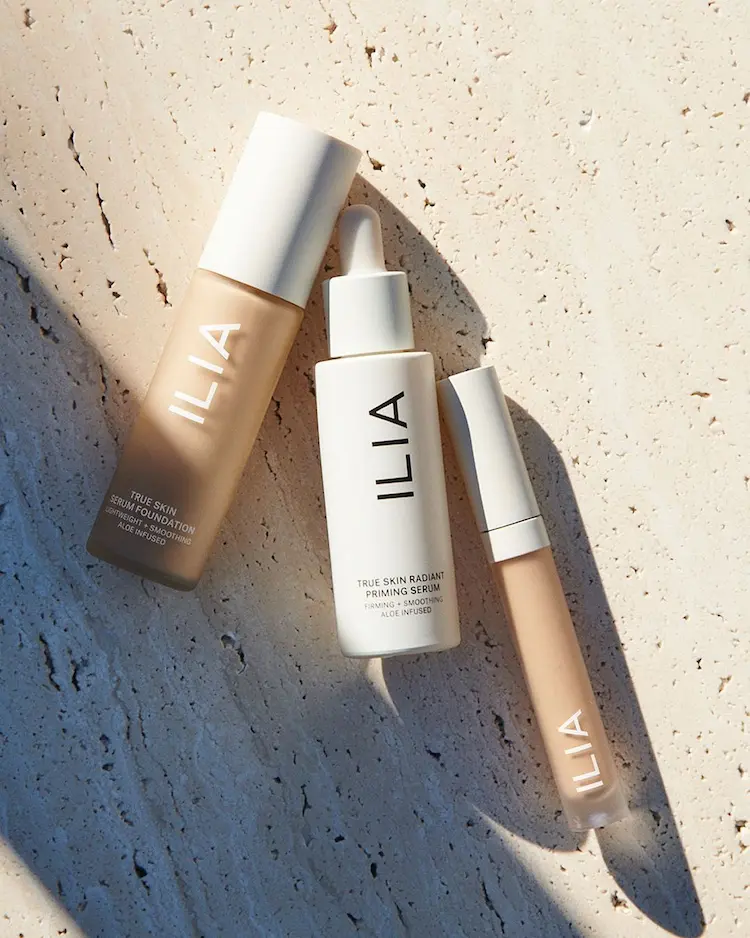 Though Ilia mostly has positive reviews from customers, there are some that have expressed concern over certain things. Here is a list of the most important things that customers have had to say about the brand:
Products feel lightweight and good on the skin
The eyeshadows and blushes aren't super pigmented
A little expensive for a small amount of product
Great for creating a natural and dewy look
Easy to use
Leaves skin feeling smooth and hydrated
Overall light coverage for the foundations
In Conclusion: Worth It?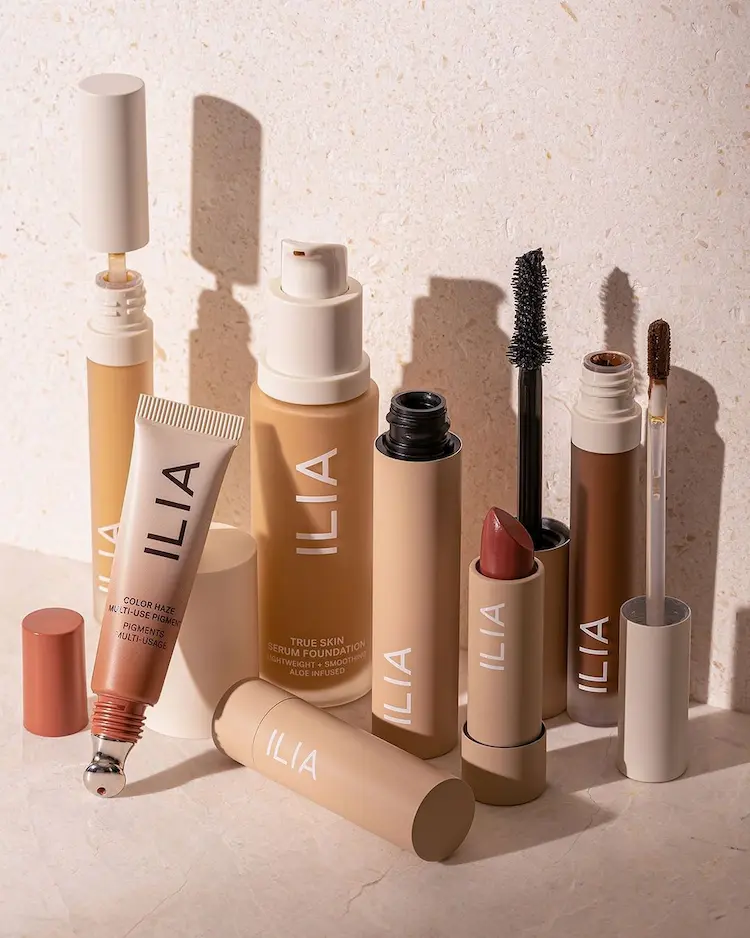 Ilia Beauty is definitely worth a try if you are looking for a natural look that makes "skin look like skin." The majority of customers really love this brand, the quality, and the products that they offer.
It's great if you want to branch into clean beauty and use products that are gentler and better for your skin, and better for the environment!
Return Policy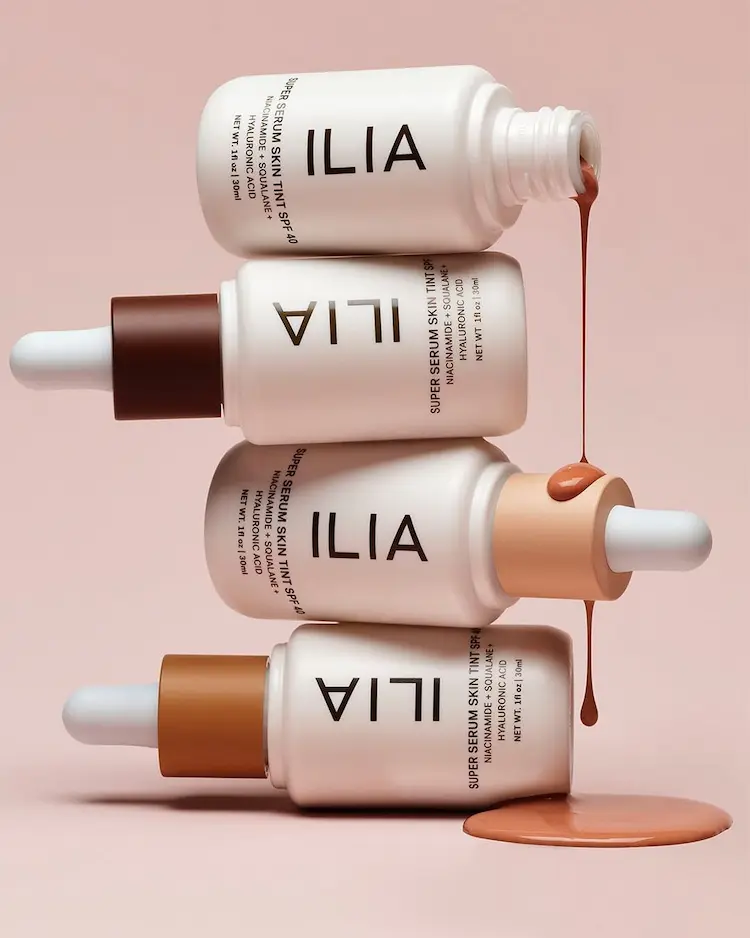 Ilia Beauty offers full refunds except shipping fees for gently used items within 60 days of the original purchase. Returns can be processed through the return portal on their website.
FAQs
Who owns Ilia Beauty?
Ilia Beauty was created by founder Sarah Plavic, but was recently acquired by Famille C, a holding company for the Courtin-Clarins family. 
Is Ilia Beauty cruelty-free?
Yes, Ilia Beauty is cruelty-free, and most products are vegan, too. 
Where to buy Ilia Beauty products?
Ilia Beauty products can be bought on the Ilia Beauty website or through retailers like Sephora, Amazon, and Walmart. 
Brands Like Ilia Beauty
UP NEXT: 22 Best Clean Beauty Brands Worth Buying