Searching for brands like Chubbies for the best swimwear and shorts? We've got you covered.
Known for their quality casual and swimwear catalog, the Chubbies clothing brand has evolved over the years. Widely loved for the niche selection of shorts they started out with, the company has expanded its selection to a larger catalog of casual and swimwear.
Although the brand has been going strong since 2011, this isn't to say there aren't other brands out there with a similar vision that also come with unique looks and materials. If you like to have options when looking for a particular item, this list will give you detailed information about 11 brands like Chubbies that all have something to offer.
And if you're interested in high-quality swimwear for men, don't miss our picks for the best swim trunks right here.
Brands Like Chubbies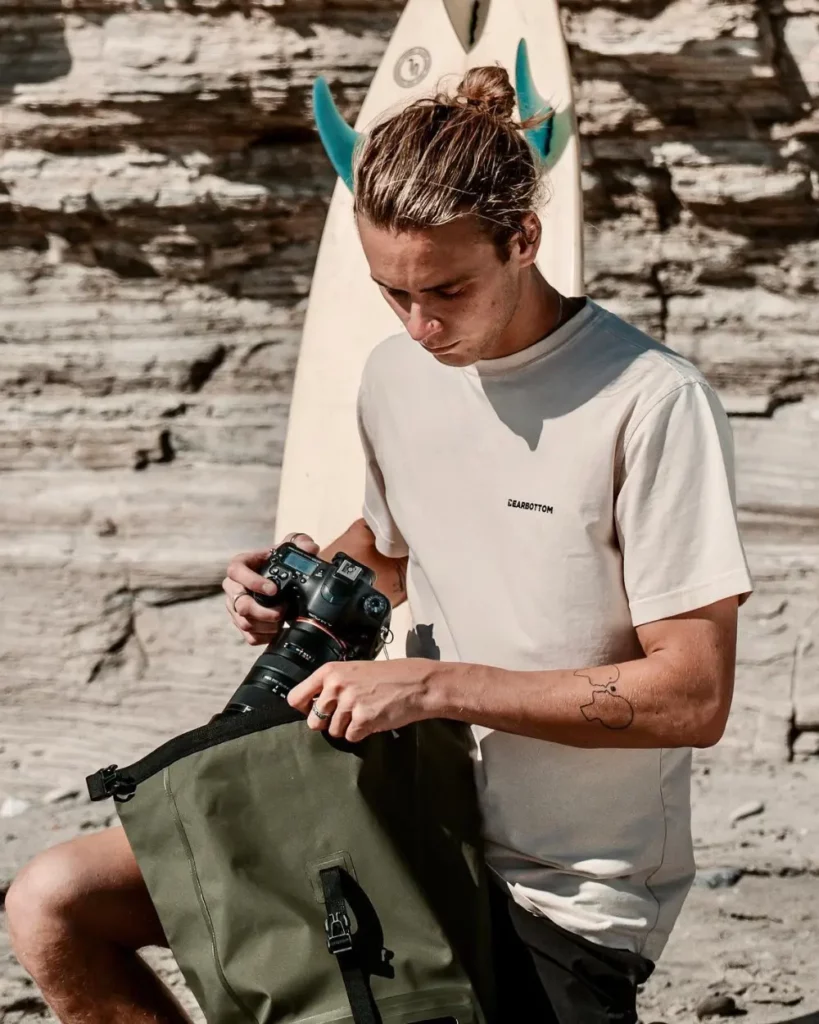 Average price range: $12 – $65
Average Size Range: Mens: S – 3XL
Offering a sizeable collection of casual and swimwear, this company primarily focuses on sustainability. Their fabrics are tested for durability, as each piece of clothing is meant to take on the day's adventure.
Whether you want a new pair of shorts or an entire seasonal wardrobe, you can get it all under the same roof with this clothing brand. You'll find a fair price range across their catalog and their entire selection comes in a long list of colorways.
---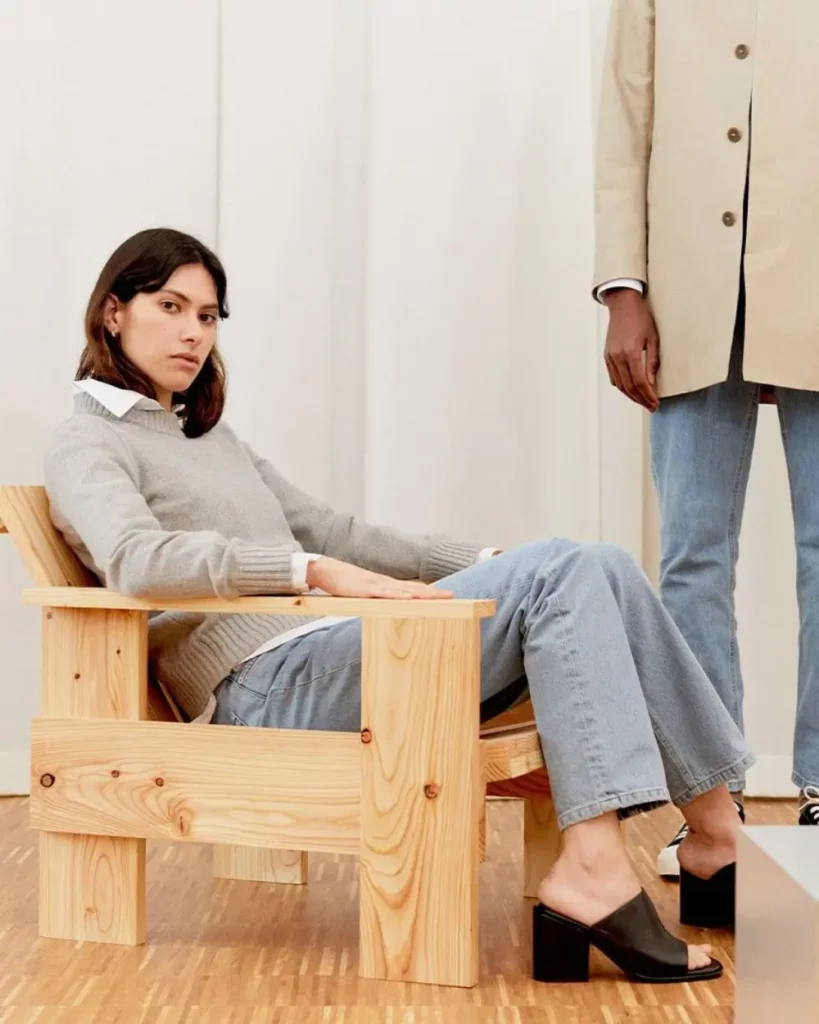 Average price range: $50 – $325
Average Size Range: Mens: 28 – 36
This is a brand that doesn't cut corners when it comes to its impact on the environment and the quality of its clothing. Their website gives you all the information you need regarding their manufacturing so you can buy with confidence.
Every garment in their selection comes with unwavering detail, from the stitching to each layer of fabric. It's an excellent company for those who are eco-conscious and prefer to know the impact their money has.
---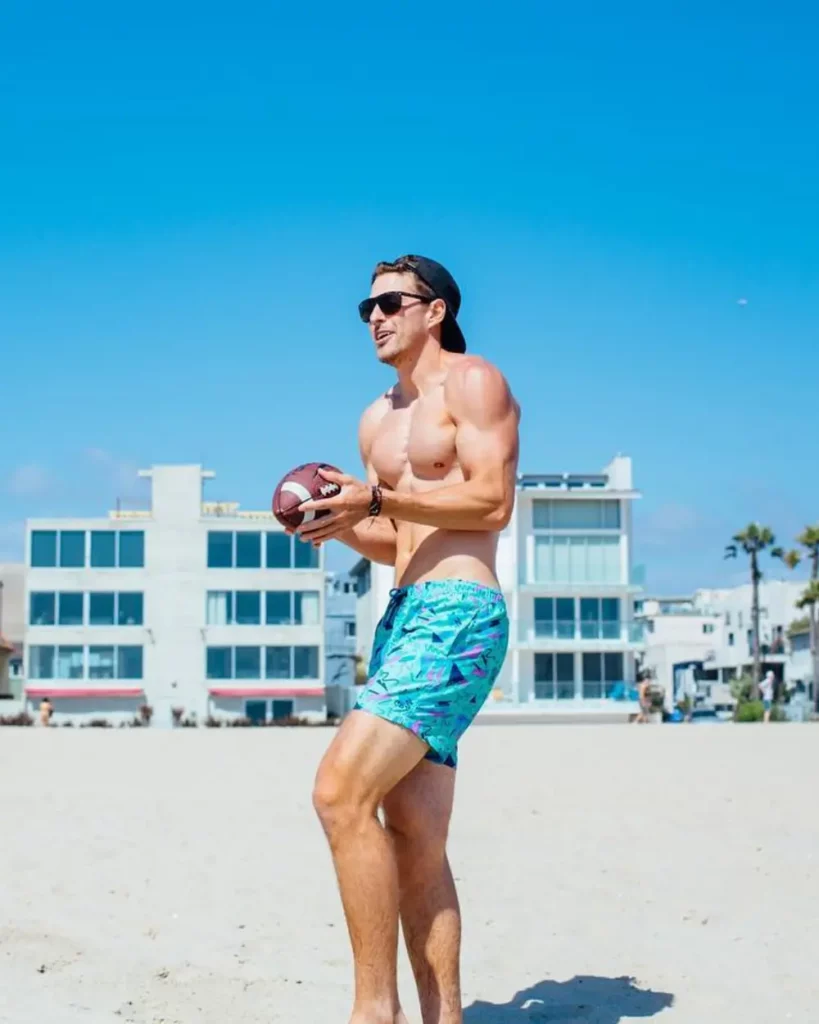 Average price range: $24 – $35
Average Size Range: Mens: S – XL
Built with the coastal Californian lifestyle in mind, this company exclusively provides swim trunks for men. Although their selection is relatively modest, each pair come with a unique design made from quick-drying polyester.
All of their colors are vibrant and are sure to stand out in the sun on a hot beach day. Each pair of swim trunks come with a 5″ inseam and a comfy mesh interior liner that won't pinch or cause friction on the skin.
---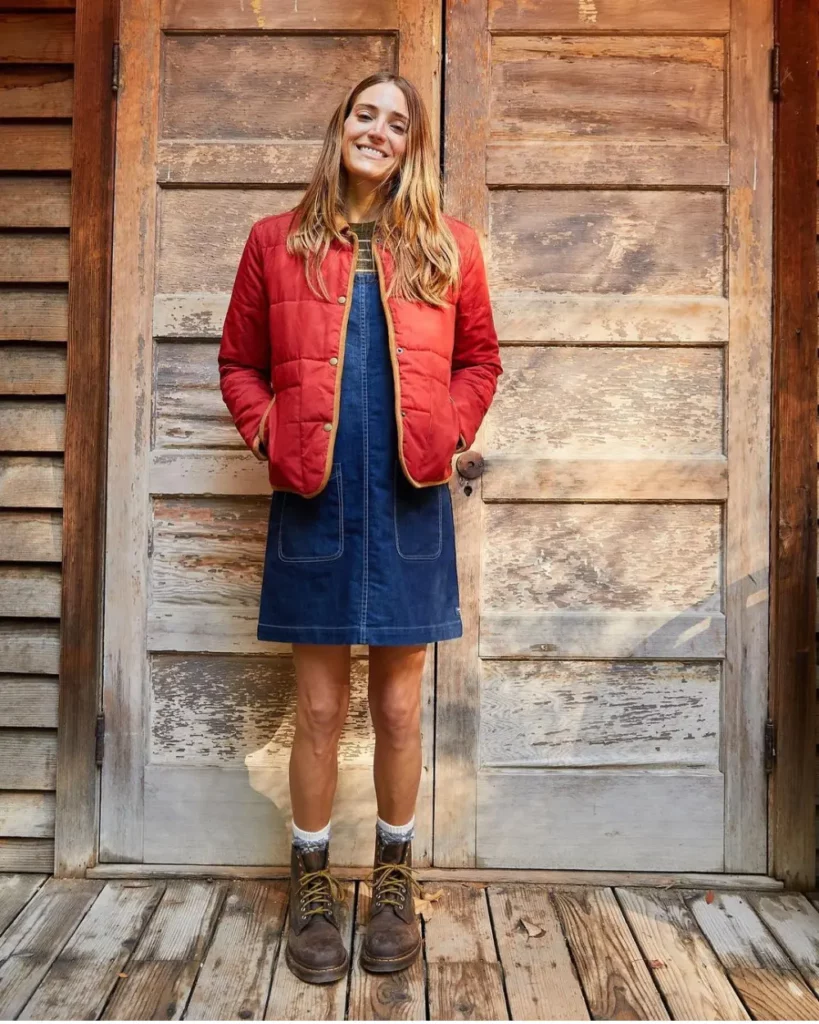 Average price range: $68 – $80
Average Size Range: Mens: S – 2XL
Another brand that cares about its impact on the world and comes with a relatively unique selection of clothing. They have categories for hemp clothing, as well as organic cotton pieces that provide a difference you can feel.
The brand aims to work closely with the most vulnerable parts of our planet and our communities. Shopping with this brand is a great idea if you like to know that your money is going to a good cause.
---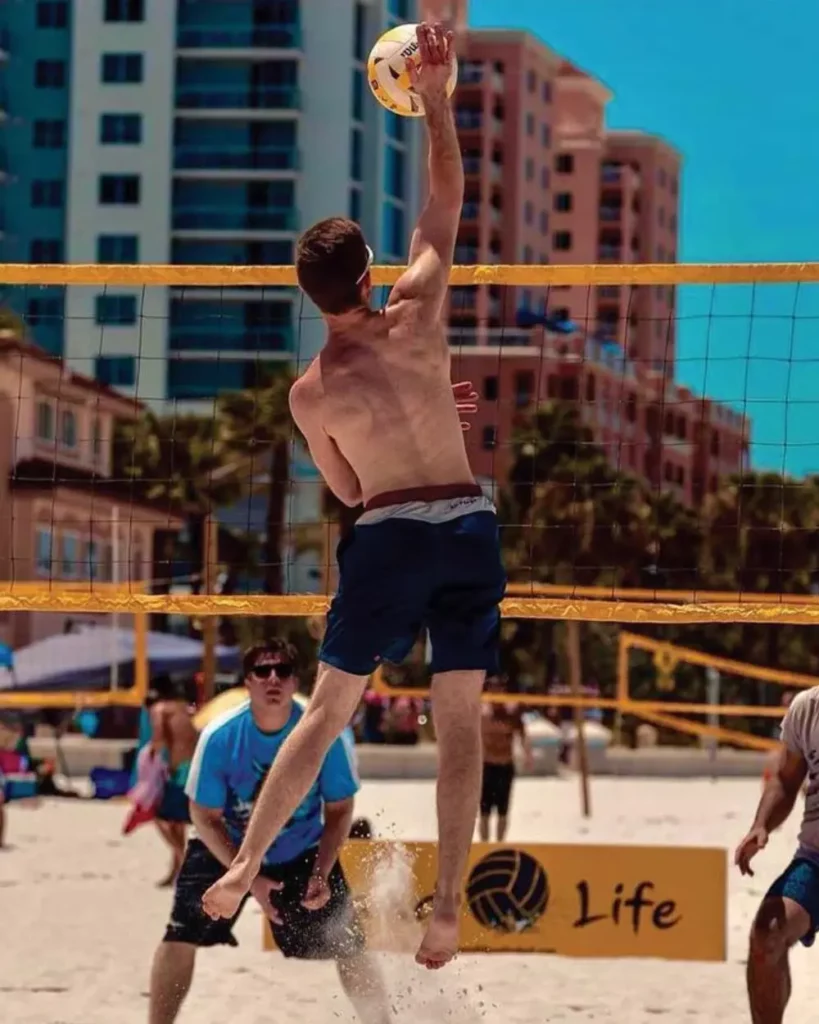 Average price range: $62 – $75
Average Size Range: Mens: S – 3XL
If you're searching for casual pants or shorts, this brand might have something just for you. They offer a limited selection of styles, but their main selling point is that their clothing comes with built-in underwear.
The company boasts about alleviating the discomfort associated with many types of underwear. You can wear their clothing free of distraction while enjoying full mobility throughout your active day.
Check out our Birddogs pants review for more about this brand, plus we also compared Birddogs vs Chubbies.
---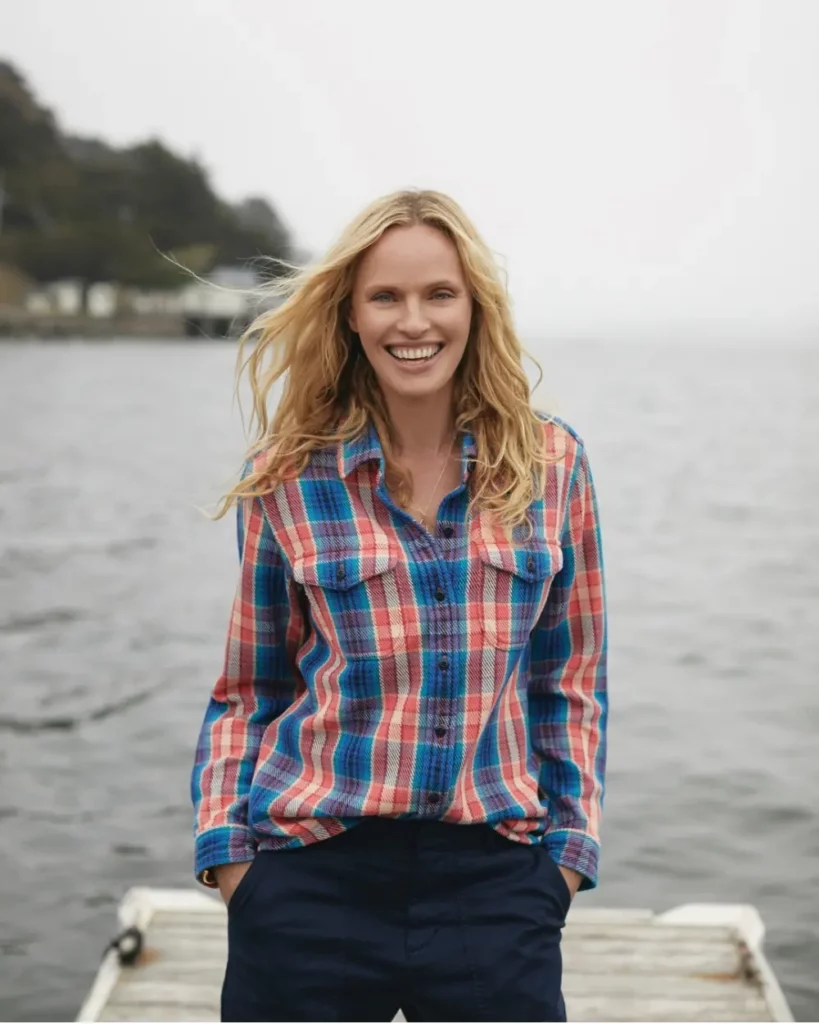 Average price range: $88 – $128
Average Size Range: Mens: 28 – 38
For the adventurer who likes to stay comfortable during their outdoor activities, this company offers clothing to prepare you for any season. Everything they offer is meant for those with an active lifestyle yet still want to be as comfortable and stylish as possible.
From swim trunks sweaters to heavier outerwear, it won't be too difficult to find something you like. They also provide a clear look into their manufacturing practices and how they plan to uphold a sustainable and ethical business model.
---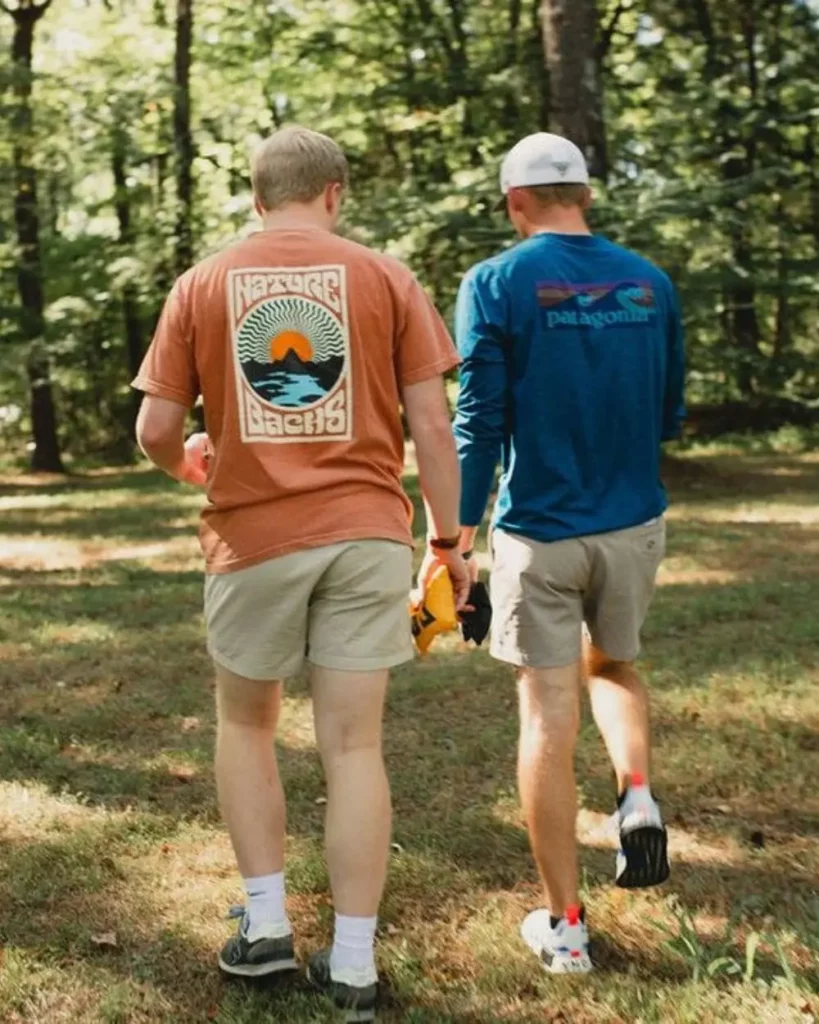 Average price range: $34.99 – $49.99
Average Size Range: Mens: S – 4XL
The driving force for this company is the various pairs of shorts they offer that aim to provide full non-restrictive functionality. With an entire line of clothing dedicated to performance, the brand offers many different styles and categories.
They're a great choice as they won't hurt your wallet, yet no matter what you buy from the company, each piece comes with the same standard of quality. Give them a shot if you tend to lean towards a more performance-driven lifestyle.
---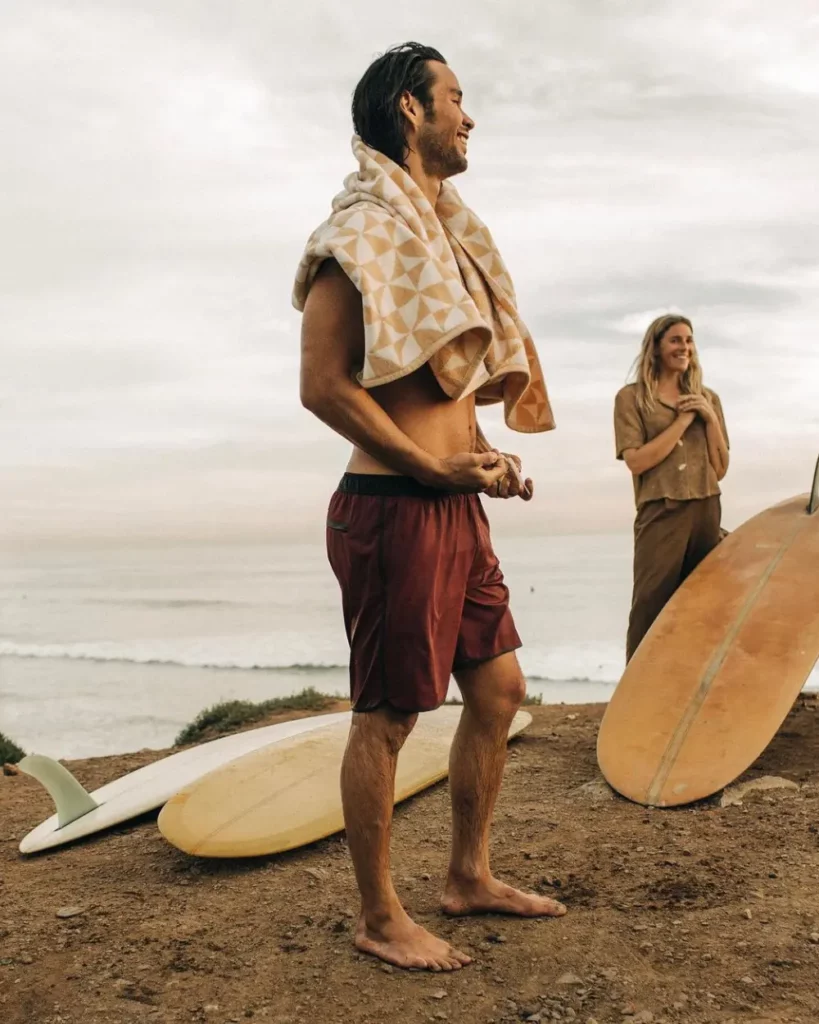 Average price range: $68
Average Size Range: Mens: S – 3XL
This swimwear brand stands by sustainability first, and you'll find a decent catalog of swim trunks that aren't built like the average. Highly odor resistant and made with quick-dry fabric, their shorts are created for all-day use.
They're incredibly soft, and they come in many designs, some casual enough to work with your fit for the day. Also, all of their clothing is crafted from spun, recycled plastic and is some of the most comfortable swim trunks you can find.
For a more in-depth look, be sure to check out our full Fair Harbor review!
---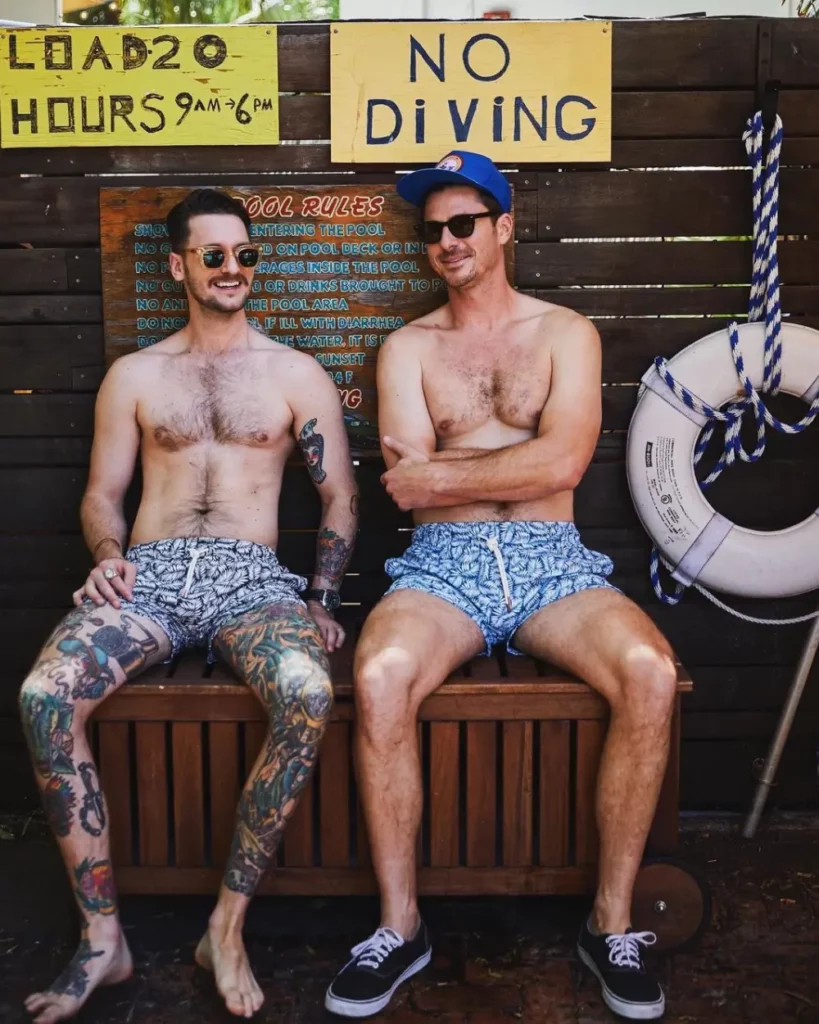 Average price range: $54 – $135
Average Size Range: Mens: S – 2XL
If you like to keep your wardrobe ready for warmer weather, this is a clothing brand that has the swimwear and breezy clothing you're looking for. They're also known for their exotic prints with each piece which guarantee you'll stand out in the sun.
Each pair of swim trunks is quite functional while remaining stylish for an all-day fit. The company wants to provide a fashionable approach to swimwear without lacking comfort.
---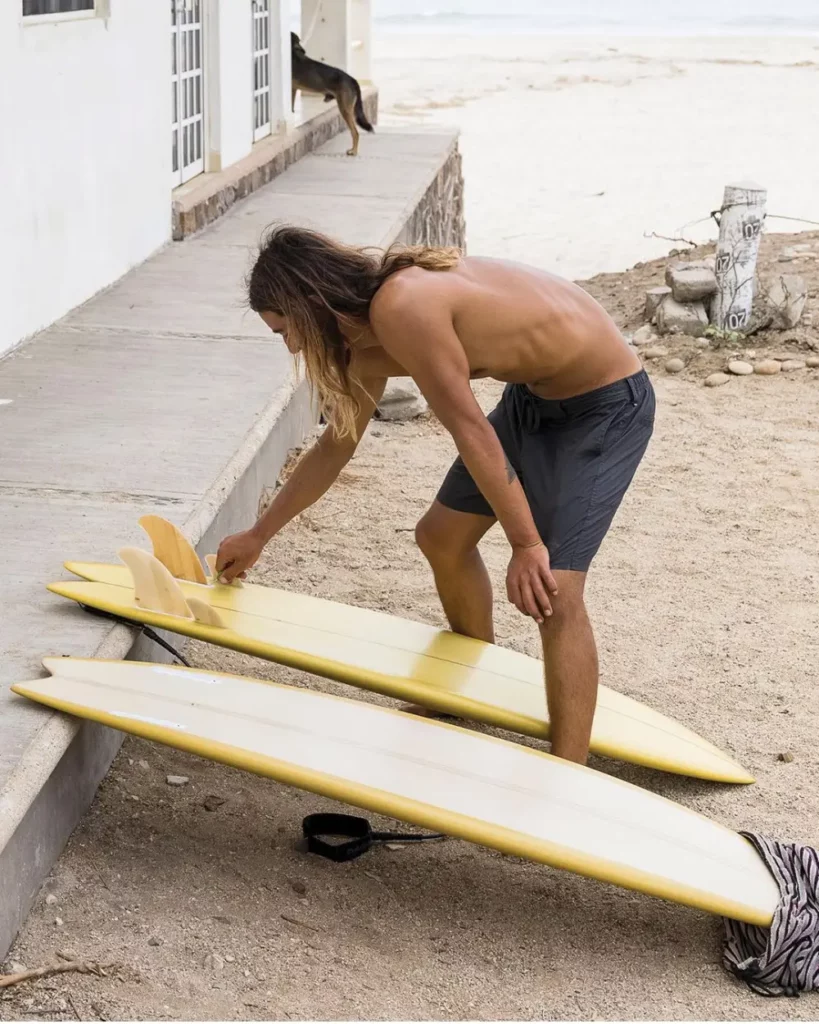 Average price range: $60 – $100
Average Size Range: Mens: S – 2XL
This clothing company was created to support surf culture and provide a line of clothing that reflects that free lifestyle. From board shorts to wetsuits, you'll find everything you need to tackle the waters.
They have one of the most extensive clothing selections on this list, and they uphold sustainable business practices. You'll also find their clothing is quite durable and doesn't lack the quality needed to handle the power of the ocean.
---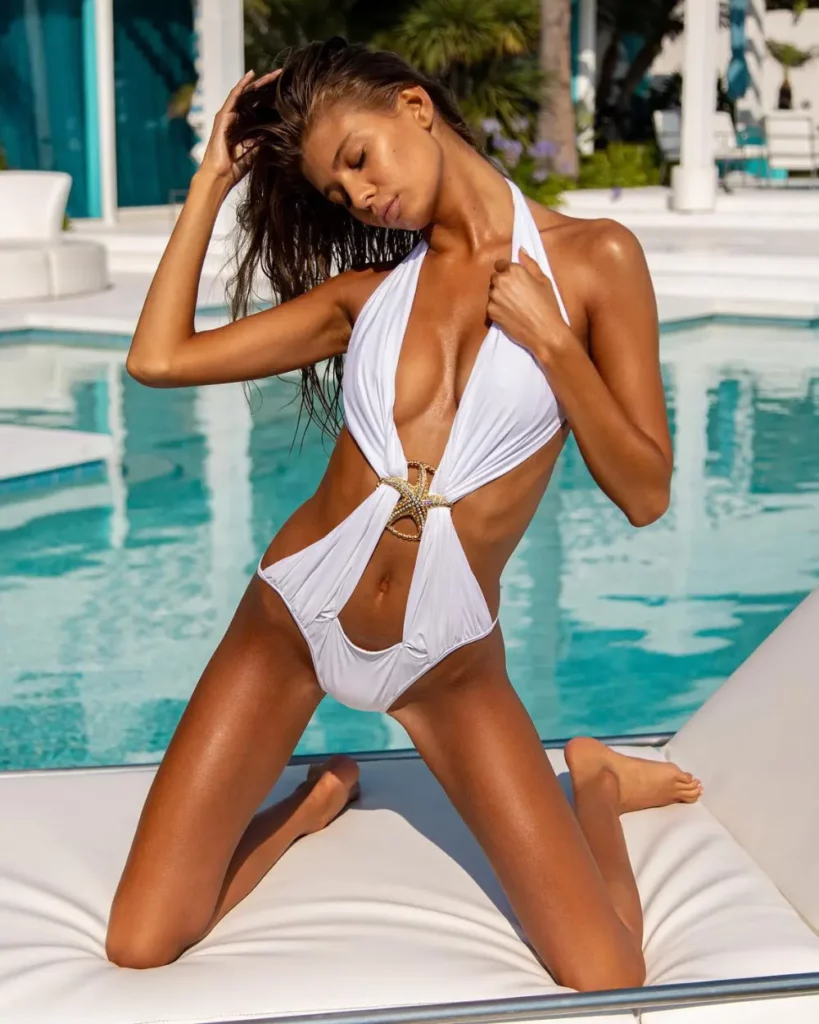 Average price range: $49 – $110
Average Size Range: Mens: S – XL
Crafted with the Miami culture in mind, you'll find beautiful resort wear and relaxed clothing that's perfect for the beach. With many pieces available for men and women alike, it won't be challenging to find your new favorite outfit for a day in the sun.
You can find yourself a casual outfit, or you can opt to look through their line of activewear for those who like to stay in shape. The company brings a broad range of athleisure and swimwear that's hard to ignore.
---
To Recap
Some of the brands on this list primarily focus on swimwear, while others bring a decent selection of niche athleisure clothing. Nevertheless, the clothing companies listed in this article boast some of the most sustainable and transparent business practices.
This article contains various brands like chubbies that understand an active lifestyle yet still provide fashionable choices with a blend of styles and functions. You won't be disappointed!