You could go with any old pair of swim trunks, but you'd end up in a cycle of buying new swim trunks due to poor quality. It makes way more sense to choose quality over quantity, and this Fair Harbor swim trunks review will dive into the specifications of what their trunks have to offer.
No matter if you hit the pool every once in a while or if you're up at early A.M. to go surfing every day, Fair Harbor has a pair of trunks that'll suit your needs. You'll also find plenty of designs to choose from, and every piece in their collection offers the utmost quality. Some are even stylish and comfortable enough to wear as everyday shorts.
Fair Harbor is a top choice among swimwear brands, and the sizes available are very body-inclusive, including sizes between small and XXXL. If you're looking for the last pair of swim trunks you'll ever need, keep reading through this Fair Harbor swim trunks review to find your new favorite pair.
Bonus: 14 Best Swim Trunks for Men: In and Out of the Water
What Is Fair Harbor?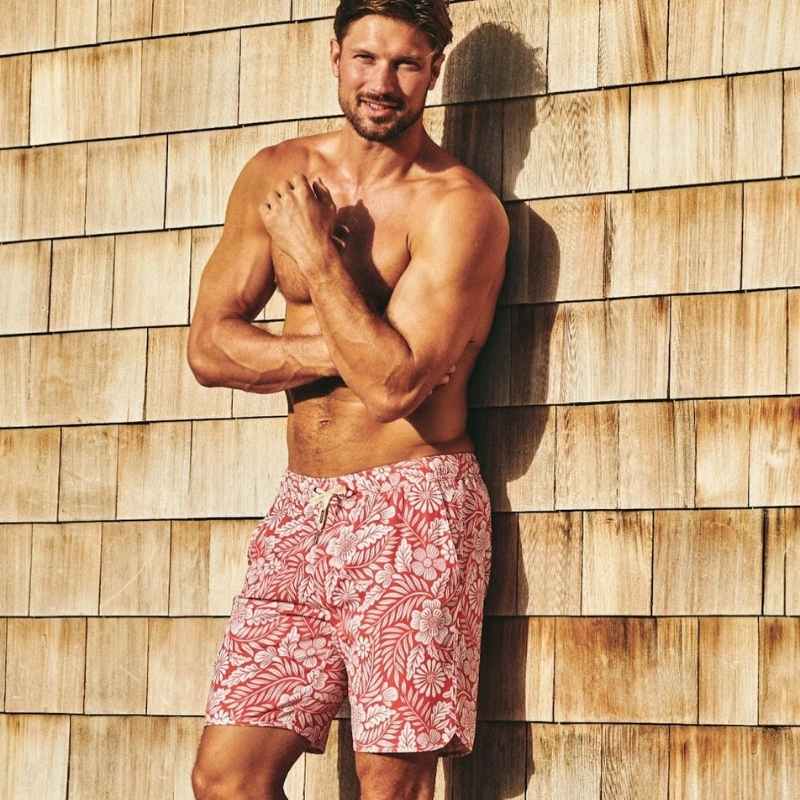 Fair Harbor is a swimwear company focusing on a love for the ocean and a way to help take on the daunting level of pollution in the open waters and on our sandy beaches. The brand comes with a decent selection of clothing, but they're primarily and widely known for their swim trunks.
All of their beachwear utilizes upcycled plastic bottles and aims to continue to improve their eco-conscious efforts. The website also offers a thorough fit guide so you can buy the right pair for you with confidence.
Fair Harbor Overview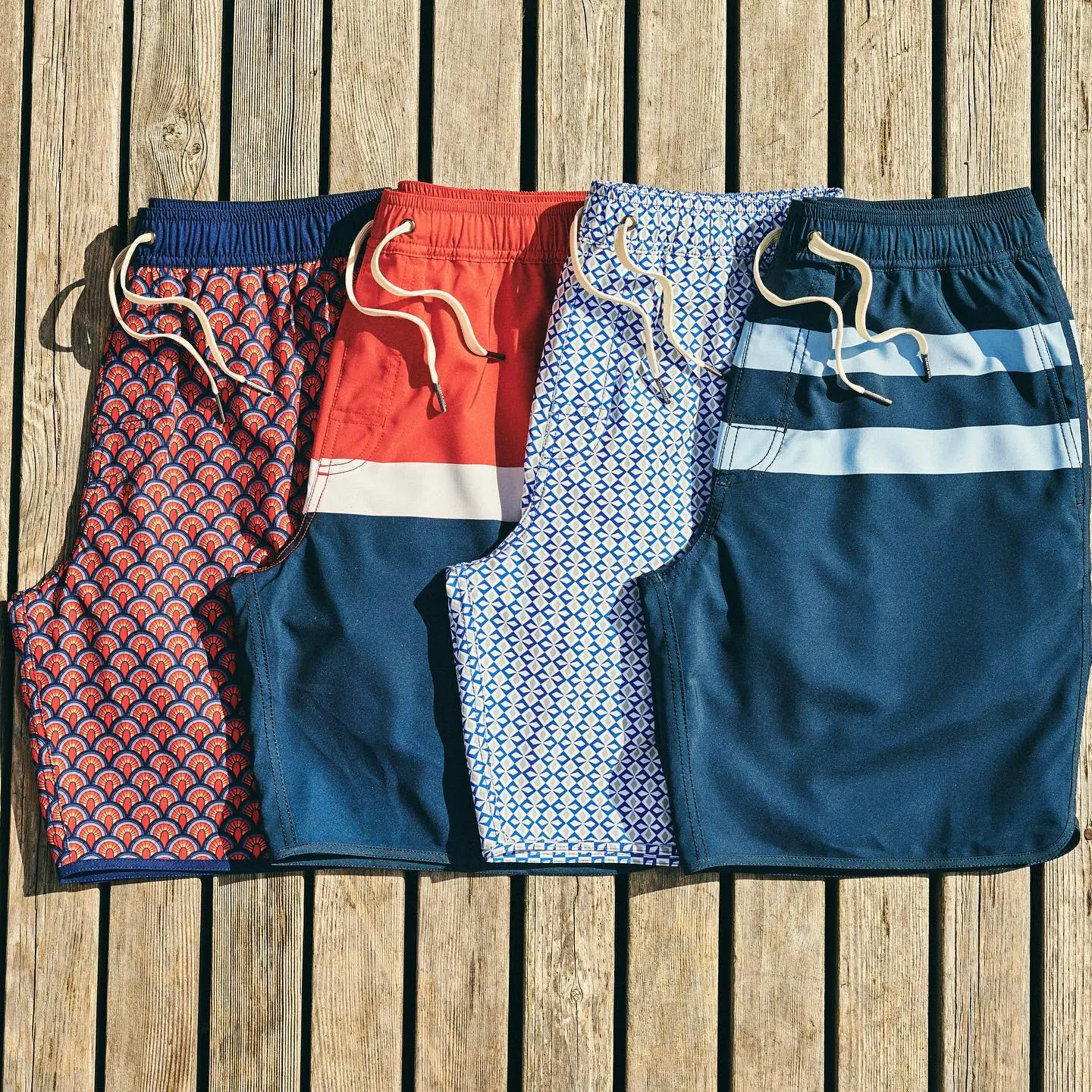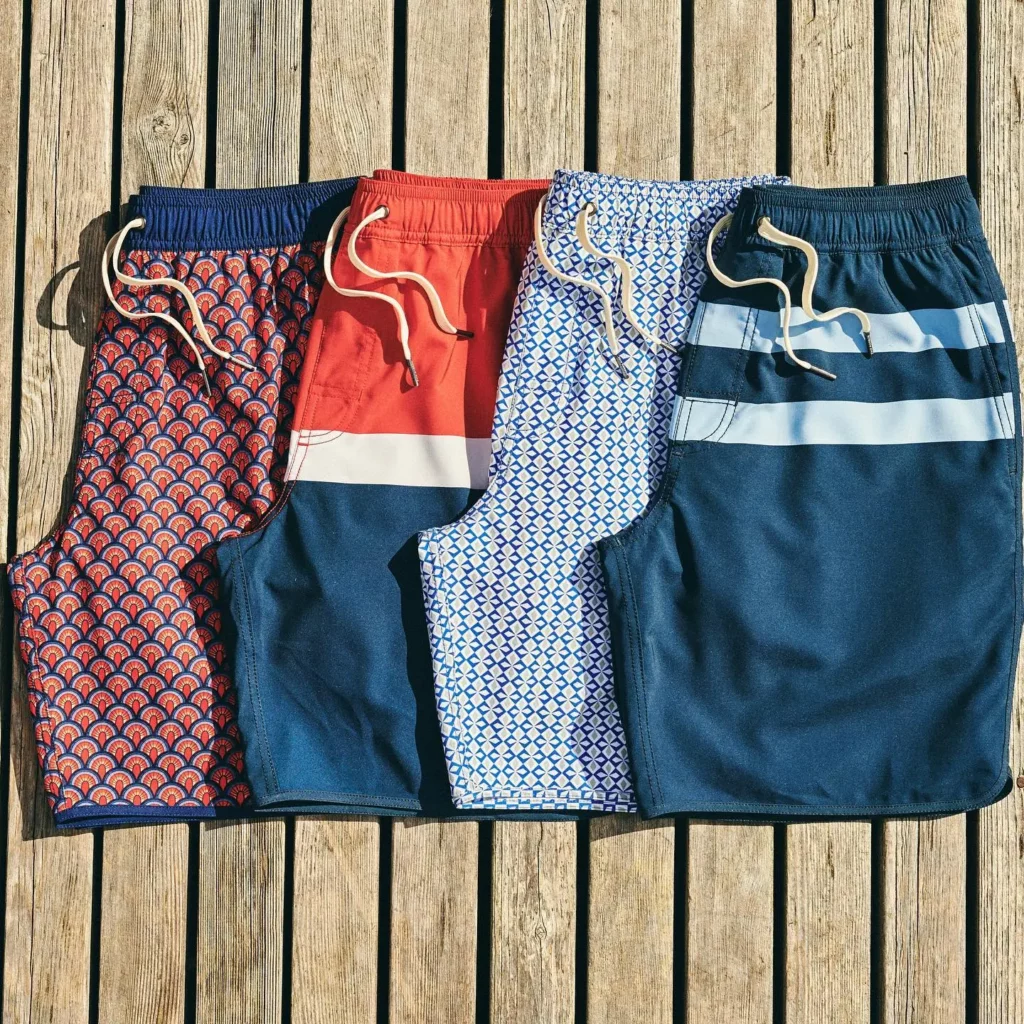 Fair Harbor goes through a detailed process to create their clothing, considering a majority of it comes from plastic bottles. The company collects discarded plastic bottles from all over the world and processes them into quality clothing that'll last for years to come.
The company puts the plastic through a multi-stage process before it's ready for manufacturing. Even with the majority of their clothing coming from plastic bottles, it still comes soft, breathable, and overall comfy to wear.
RELATED: 13 Sustainable Sunglasses Brands You Can Wear Year-Round
Fair Harbor Swim Trunks Reviews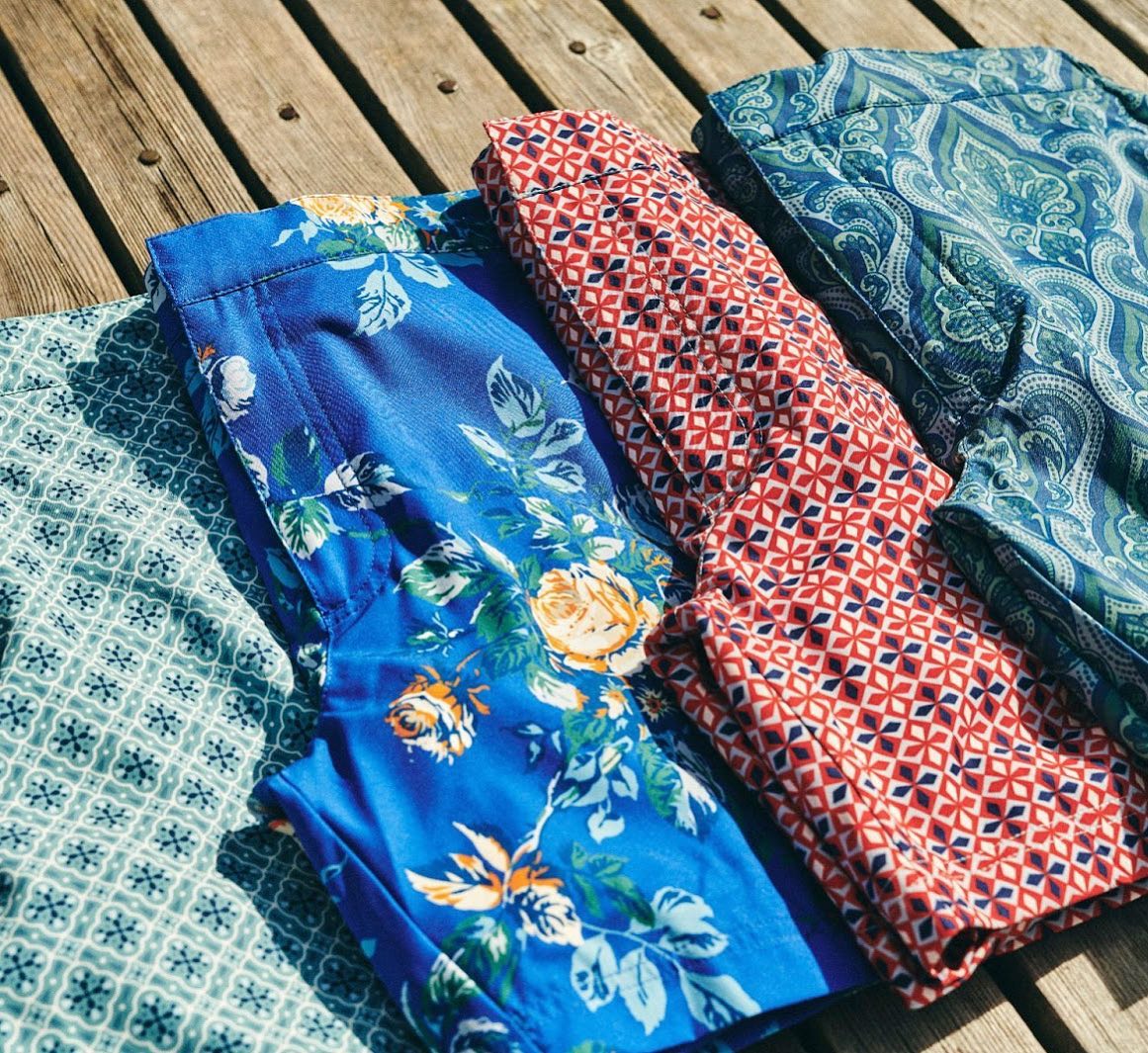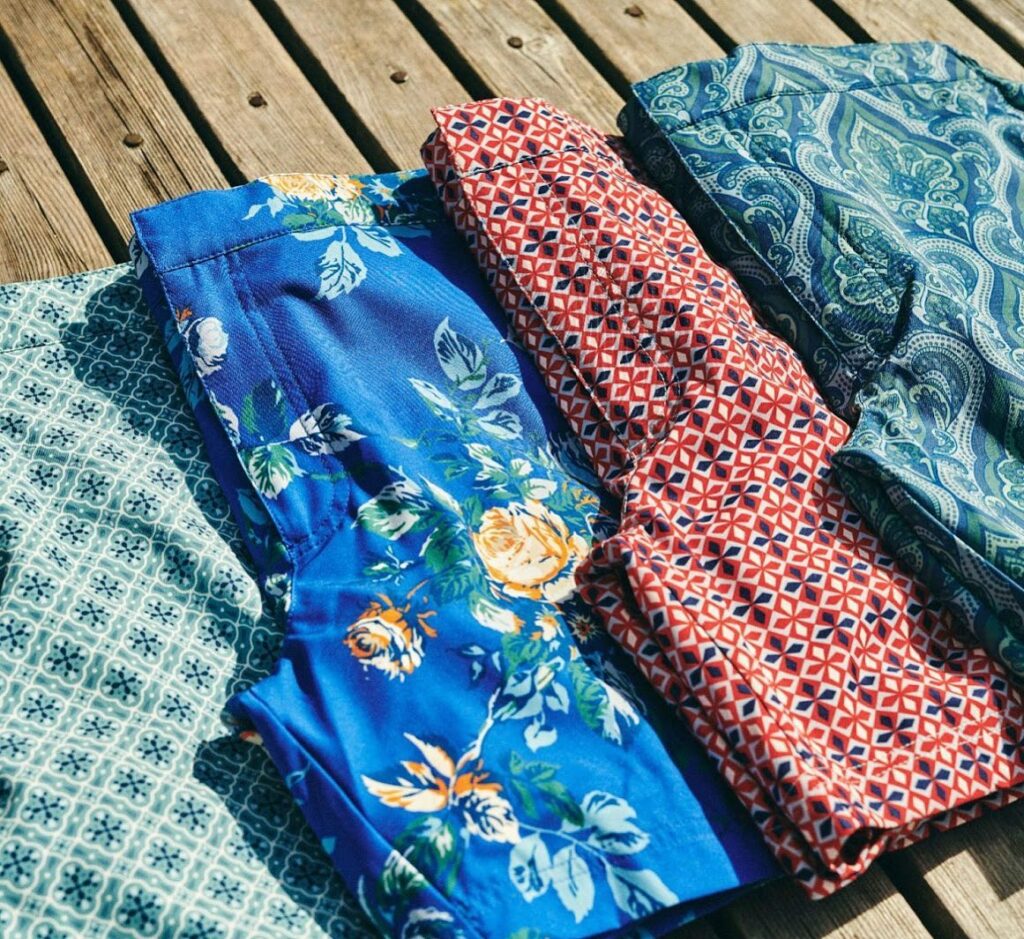 Looking for the perfect pair of swim trunks? Look no further than Fair Harbor. Their Breezeknit fabric is not only comfortable and breathable, but it also dries quickly. Plus, the spandex liner provides support without sacrificing comfort.
And unlike other swim trunks, Fair Harbor trunks don't have a mesh lining, so you can feel confident that they'll stay in place. Plus, you don't have to worry that they'll be scratchy or chafe your skin.
Best of all, Fair Harbor swim trunks are true to size, so you can order your regular size and be sure they'll fit perfectly. In addition, the drawstring allows you to adjust the waistband to your desired fit.
Overall: ★★★★ 4 Stars
Aside from the company's eco-friendly take on their clothing and the environment, their selection of swim trunks and bathing suites seems to be of decent quality overall. They also offer many various styles to choose from, and men will enjoy the detailed style guide so you can find what size will work best.
Pricing: ★★★★ 4 Stars
Although the company goes through quite a lot to process materials and manufacture their clothing, the cost of their swim trunks is a little on the higher side. This isn't to say they aren't worth it, but some buyers seem to feel they don't need to cost $68-$88.
Quality: ★★★★ 4 Stars
Their swim trunks' mobility and texture quality continue to impress customers, as many don't expect the swimwear to feel so soft considering it's made from plastic. You can also enjoy their 4-way stretch fit, odor resistance, and quick-dry features for all-day use.
Shipping: ★★★★★ 5 Stars
The company provides a straightforward shipping process as all orders are processed and shipped within 1-2 business days. They offer multiple shipping methods if you need it expedited, ship anywhere in the world, and offer free shipping on orders over $100.
Customer Service: ★★★★★ 5 Stars
Based on other reviews, we'd say Fair Harbor provides excellent customer service. Not only can you contact the company directly, but they also allow you to leave a question on the website, and customer service will leave a prompt reply.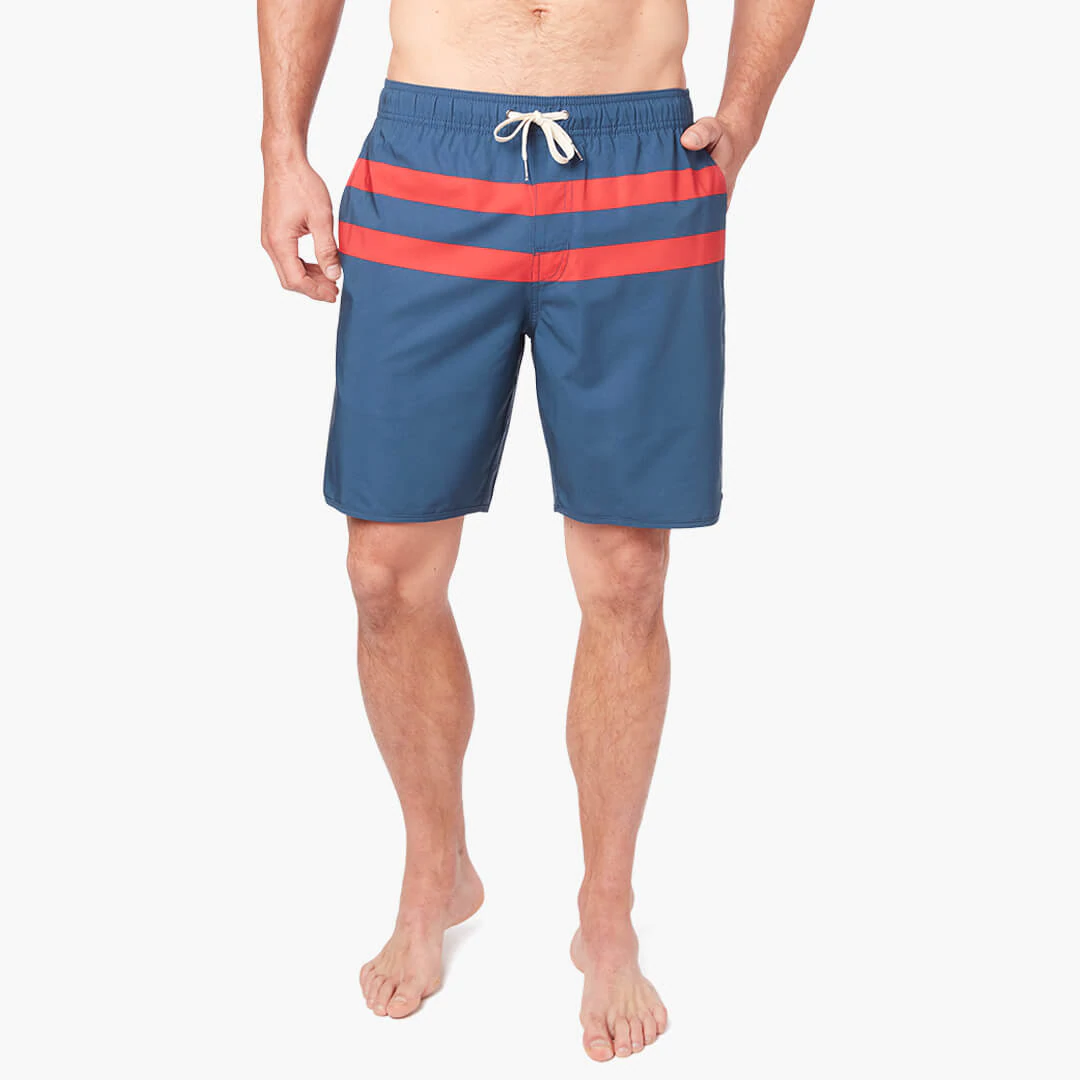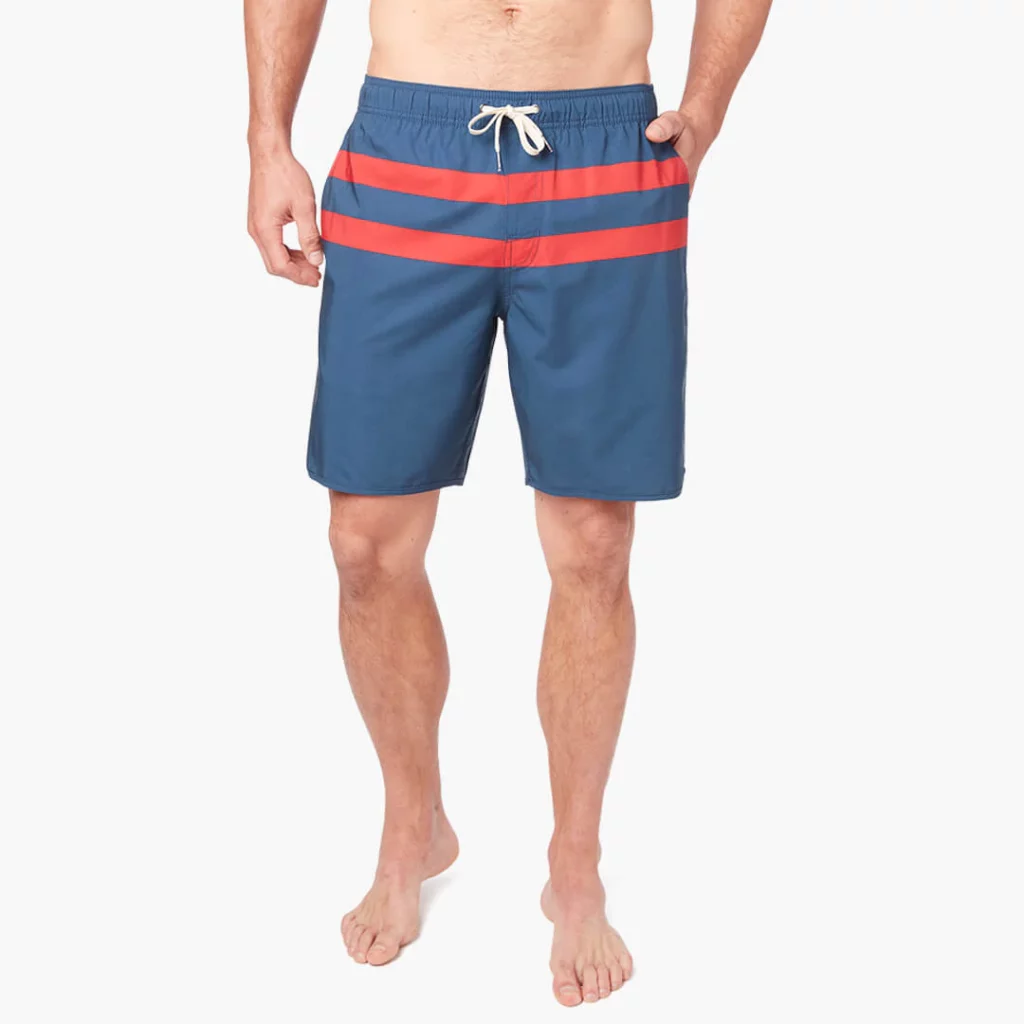 5 Stars based on 13,795 reviews
Hailing as their most popular swim trunks by far, The Anchor swim trunks come in a wide array of colors and designs. With one of the longer trunks they offer, you can enjoy a comfortable 8″ inseam and a built-in Cool Max Liner.
This pair is comprised of 88% recycled plastic bottles and 12% spandex for added stretch. They're incredibly comfortable, and although they're built for the water, you can comfortably wear them all day due to their Quick Dry feature.
---
The Bayberry Swim Trunk Review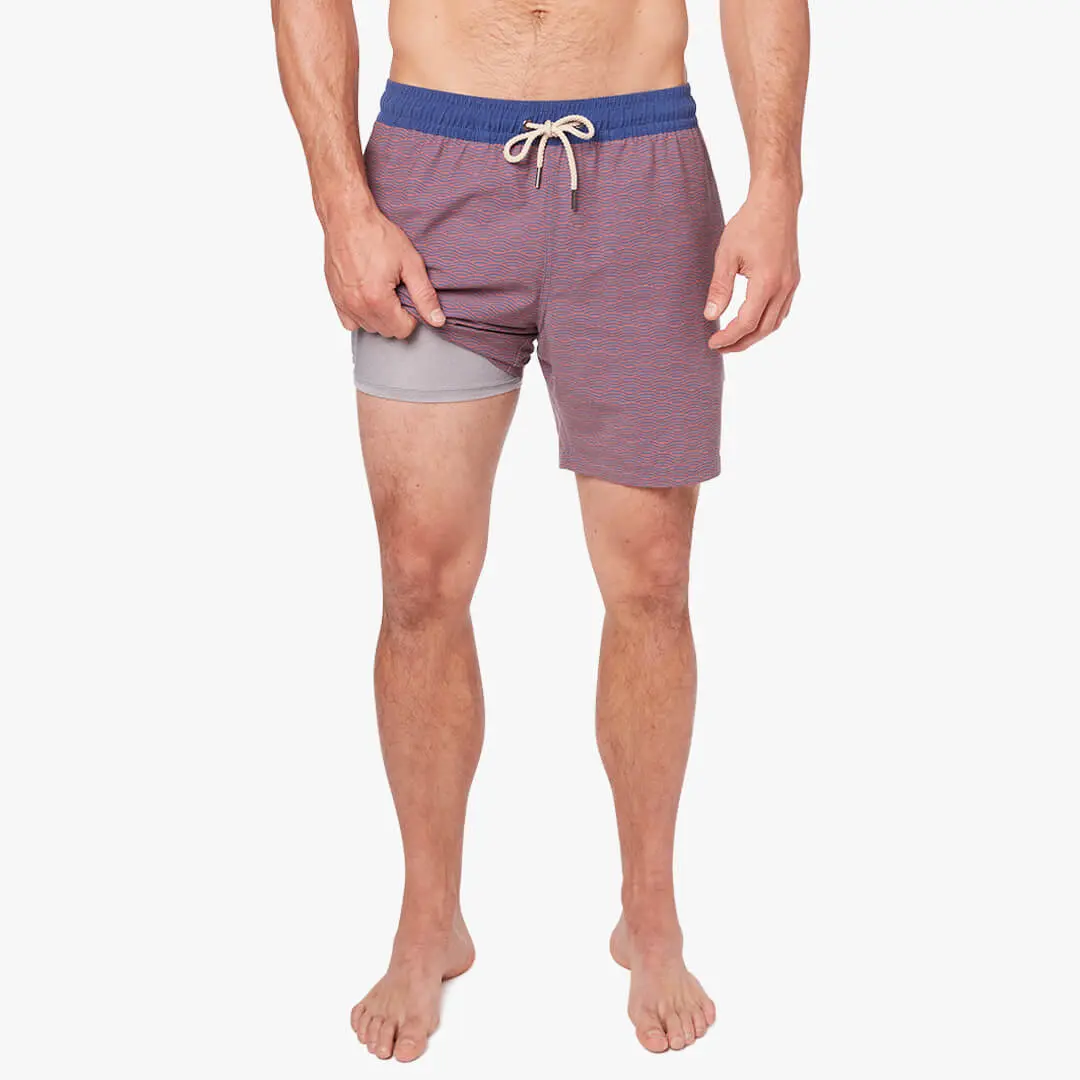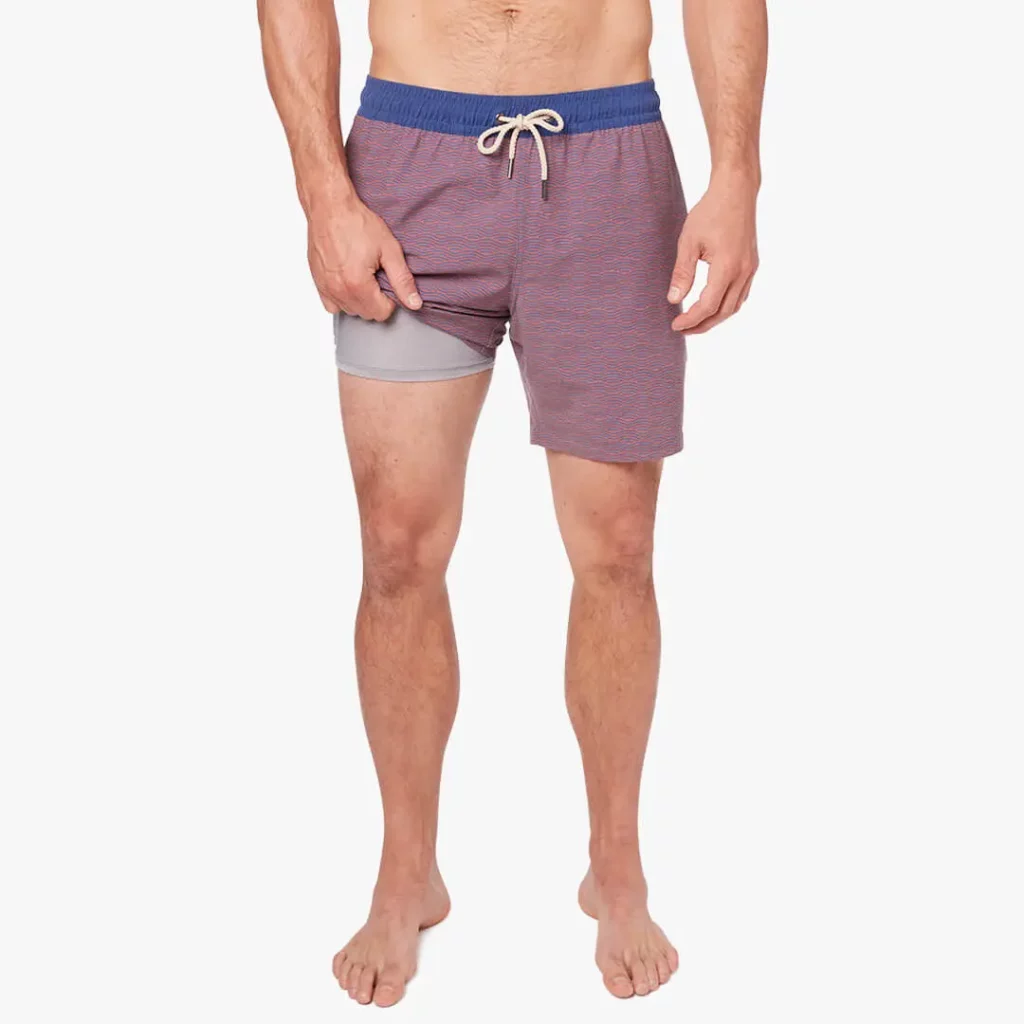 5 Stars based on 5,499 reviews
This is the company's take on the all-American classic swim trunk. This design is made from 80% recycled polyester, created from eleven plastic bottles per pair.
It also includes 12% cotton and 8% spandex and is constructed with a 7" inseam. Like many of fair harbor's products, the breathability and comfort of these swim trunks exceed many customers' expectations.
---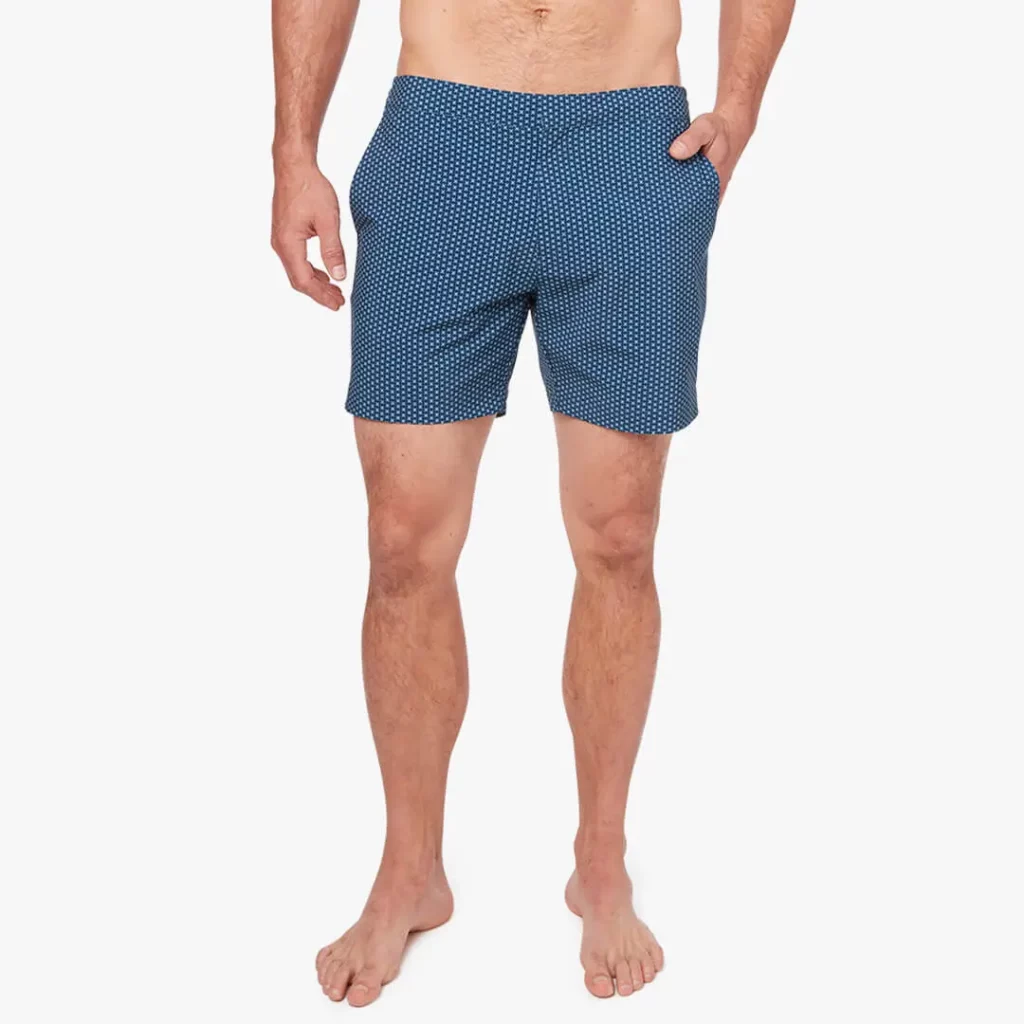 5 Stars based on 826 reviews
For more of a tighter fit, this pair of swim trunks come with a 6″ inseam, and they seem to be an excellent choice for men of all ages. These particular pairs are 92% recycled polyester, created from plastic bottles, and 8% spandex.
You can also enjoy an anti-chafe liner for added comfort and high-performance quick-dry fabric that doesn't require a lot of towel action. They're a genuinely efficient and multi-functional pair of swim trunks that couldn't get any more comfortable.
Fair Harbor Reviews: What Other Customers Are Saying?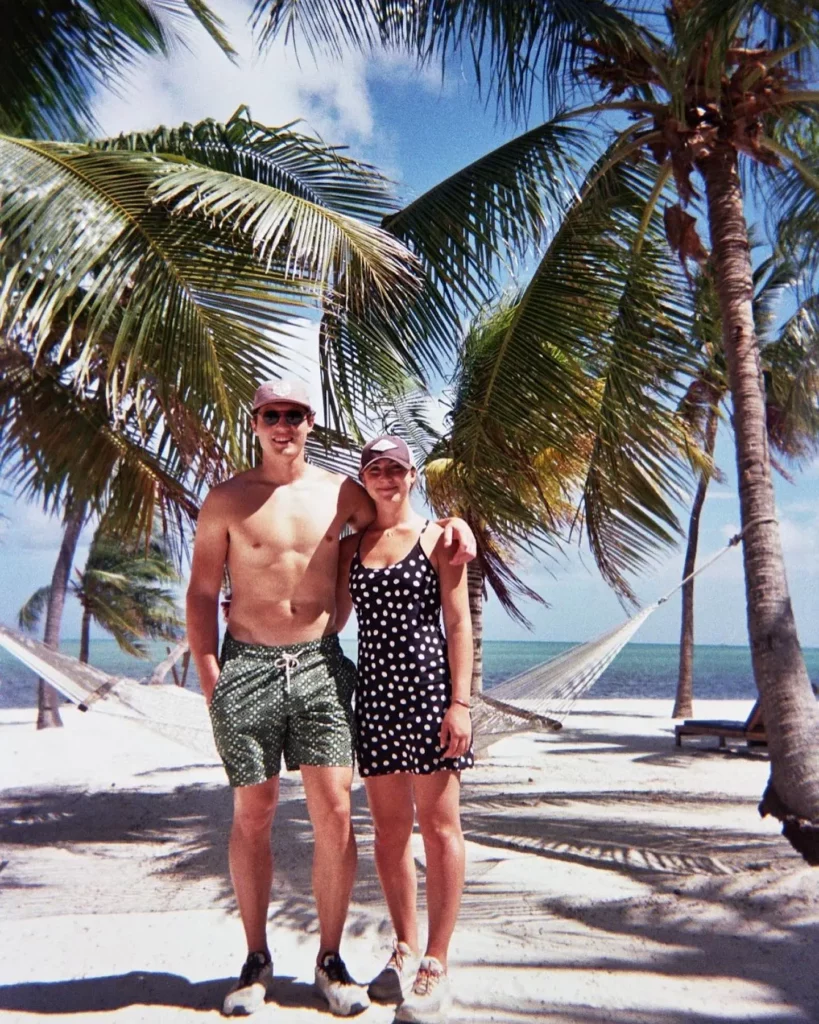 After reading through hundreds of reviews from their website and online, there are a few primary favorites from their website:
The Anchor Swim Trunk: 5 out of 5 stars with over 13,000 reviews
The Bayberry Swim Trunk: 5 out of 5 stars with over 5,400 reviews
The One Short: 5 out of 5 stars with over 4,300 reviews
Aside from the quality of their clothing and wide selection of colors designs and styles, here are a few other comments from their customers over the years:
Customers love their eco-friendly and sustainable business model
Great overall quality
Shipping is a breeze
Customer service is prompt and efficient
Are Fair Harbor Swimtrunks Worth It?
If you're looking for a new pair of swim trunks, there are thousands of options to choose from online. If you'd rather support an eco-friendly company that also offers high-quality manufacturing, Fair Harbor always shoots for quality over quantity.
Aside from the styles listed in this Fair Harbor review, the company offers many different swim trunk designs and styles, so it won't be too much of a challenge to find a pair that suits your style.
Fair Harbor FAQ
Where do the products ship from?
All of Fair Harbor's clothing is shipped out of California, and as a reminder, they do ship worldwide.
Do the back pockets come with a zipper?
Yes, their swim trunks come with a zippered back pocket to help secure your essential items in the water. Furthermore, the fly's on their swim trunks are closed but don't come with a zipper.
How long does it take to receive a refund?
Once your return has been accepted, Fair Harbor will process your refund, which will take 1-2 weeks to process. You can receive your refund in your original form of payment or as a store credit.
What is Fair Harbor Return Policy
Fair Harbor offers an overall stress-free return policy, giving shoppers up to 60 days from the day they placed their order to process a return. It's also important to note that the product must not be damaged or worn upon return.
View Full Policy
Brands Like Fair Harbor
If you're not sure Fair Harbor is for you, check out these other similar brands:
Howler Brothers (see our review here)
UP NEXT: 14 Best Swim Trunks for Men: In and Out of the Water