Trendy eyewear that helps protect the planet? Yes, please! Check out these sustainable sunglasses brands below!
Going out in the sun always necessitates a lot of protection, as UV rays do a lot of damage after all. That means sunscreen should always be the number one thing in your beach bag, probably along with a nice big hat and some hair protectant.
Wait, are we forgetting something? Oh yeah, your eyes! Here's a list of the best sustainable sunglasses brands.
What is Bio Acetate?
Bio acetate is one of the most common materials you'll see when you look for sustainable sunglasses and other eyewear.
After looking around, you'll probably see several companies hyping up their bio acetate options as a sustainable and plant-based alternative to fossil fuel plastics. While it is true that these options are more sustainable than traditional plastic frames, they are not 100% zero waste. 
One of the most well-known suppliers of bio acetate for these companies (Mazzucchelli Eastman) uses about 68% plant materials in their product with the rest being petroleum-derived. Even recycled bio acetate usually uses some amount of virgin plastic to get the right texture.
This is certainly more sustainable than using 100% fossil fuel materials, so we included some brands on this list that use bio acetate. Having said that though, we want to make it clear that these are not necessarily zero waste options, but do have less impact on the environment.
With that said, let's dive into some of the best sustainable sunglasses brands!
Sustainable Sunglasses Brands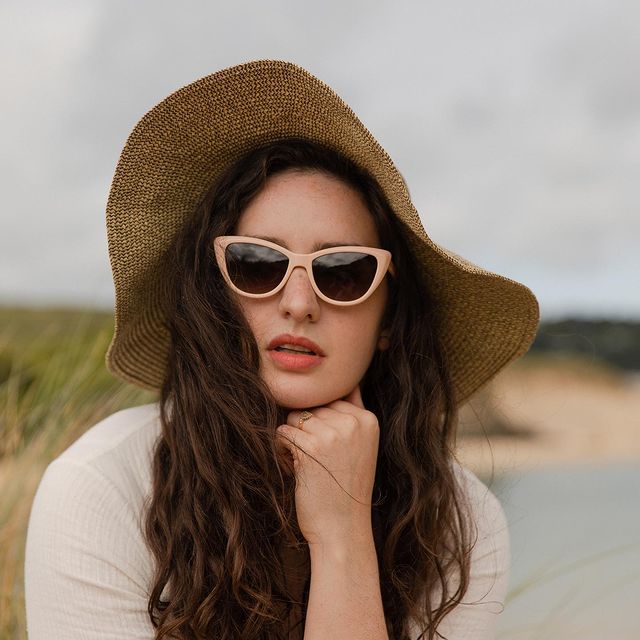 Average pricing: $6 – $200
Pala starts off this list with a bang. Who says sustainability can't be chic?
Pala offers quality, on-trend, and classic frames for men and women, all while giving back. Every pair of sunglasses they sell helps support eye care programs in Africa to those who need it the most.
Furthermore, their sunnies are made from plant-based bio-acetate, and their packaging is recyclable and eco-friendly.
---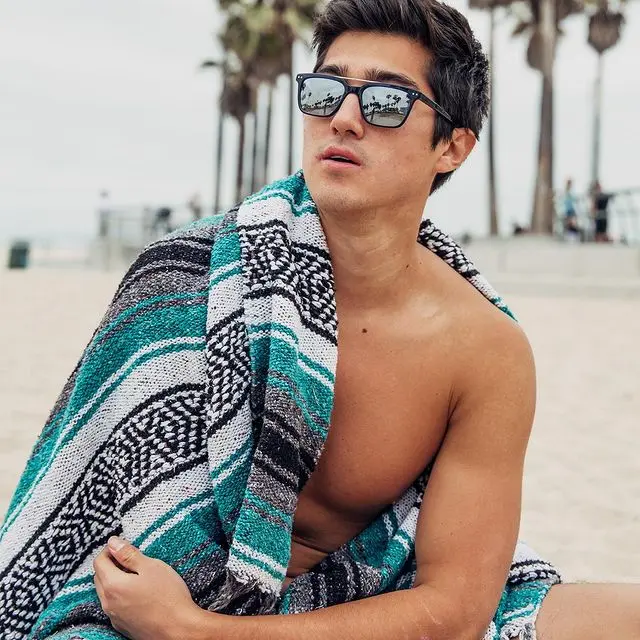 Average pricing: $85 – $120
Proof Eyewear is another great brand to find sustainable men's and women's sunglasses where each pair of glasses bought means 5 trees are planted through their partnership with Verdn and Eden Reforestation Projects.
All of their sunglasses are made using sustainable materials like sustainably-sourced wood, recycled aluminum, and biodegradable cotton-based acetate.
---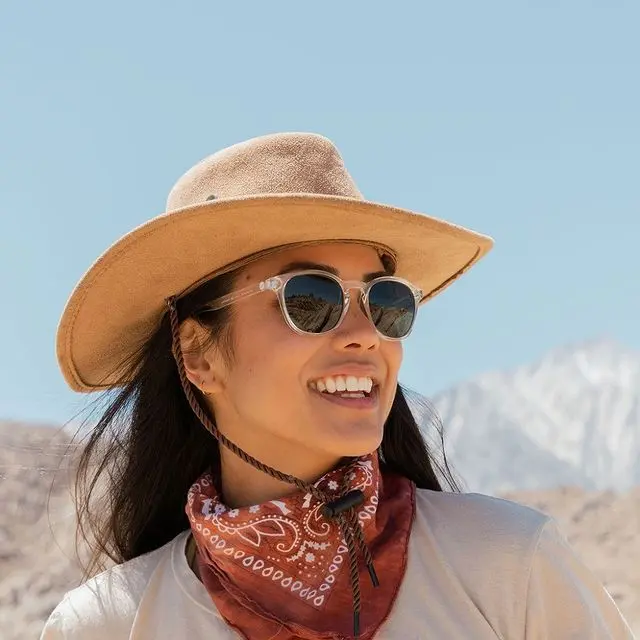 Average pricing: $16 – $100
If there's one thing that gets annoying about the fashion industry from time to time, it's that repair has gone out of style. Why throw something away if only one little button is missing?
Sunski would agree, so in addition to their sustainable materials, they also offer lens replacement kits if one of yours happens to get scratched.
As for those materials, Sunski uses recycled plastic in their frames and no single-use plastic in their packaging. It's one of the largest varieties of styles we've seen and the lens replacement kits are a wonderful step toward zero waste.
RELATED: Our 14 Fav Sustainable Activewear Brands
---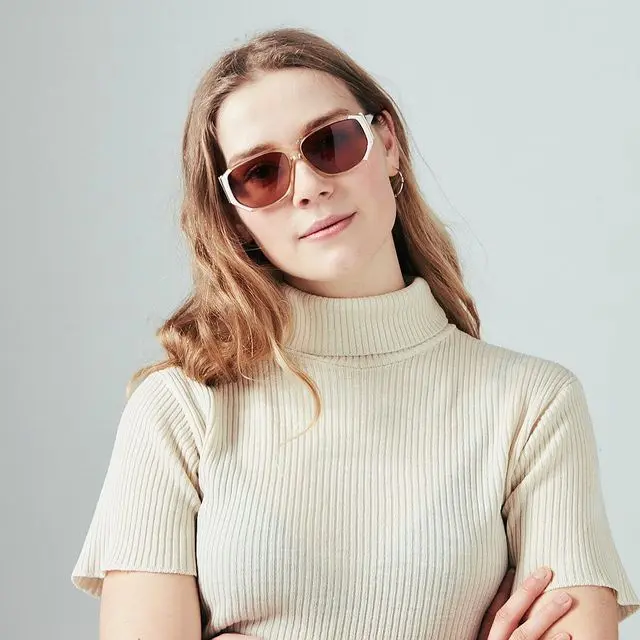 Average pricing: $5 – $1,085
If you want vintage sunglasses with a modern ethos, check out Retrospecced.
They're essentially a thrift store for eyewear, collecting used frames and selling the best ones back to consumers with new lenses.
That's really all there is to it, all the style you want without raising your carbon footprint. They are your mother's shades, but in the best way.
---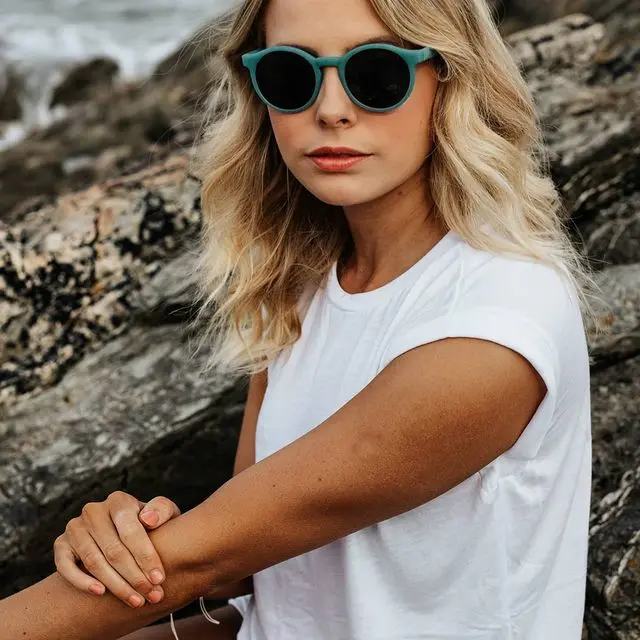 Average pricing: $13 – $140
When you get a waterhaul (pulling up an empty fishing net) it's usually a bad thing, but this company has decided to spin it into something positive.
Waterhaul takes the empty fishing nets they find and turns them into sunglasses. The style range is admittedly a little small, but we love that they use 100% recycled materials and no plastic in their packaging.
They even take it one step further and use mineral glass lenses instead of plastic ones, which is a step that not even a lot of sustainable brands take. They seem to be as close to zero waste as you can get and we're excited about it.
---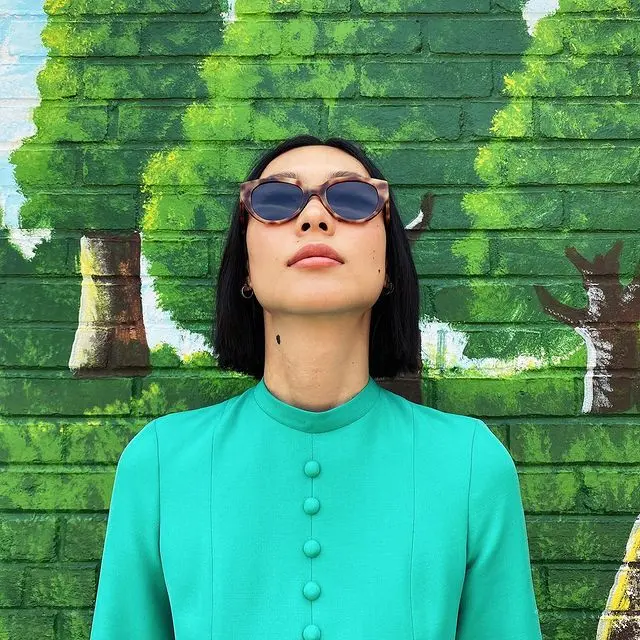 Average pricing: $95 – $195
You might think of Warby Parker when searching for prescription eyeglasses, but what about prescription sunglasses?
Not only does Warby Parker offer high-quality frames, but they also care about sustainability. They craft their frames with cellulose acetate, which is said to be more sustainable than acetate.
Plus, every year you can find their impact report on their website, which outlines their environmental impact for the year.
---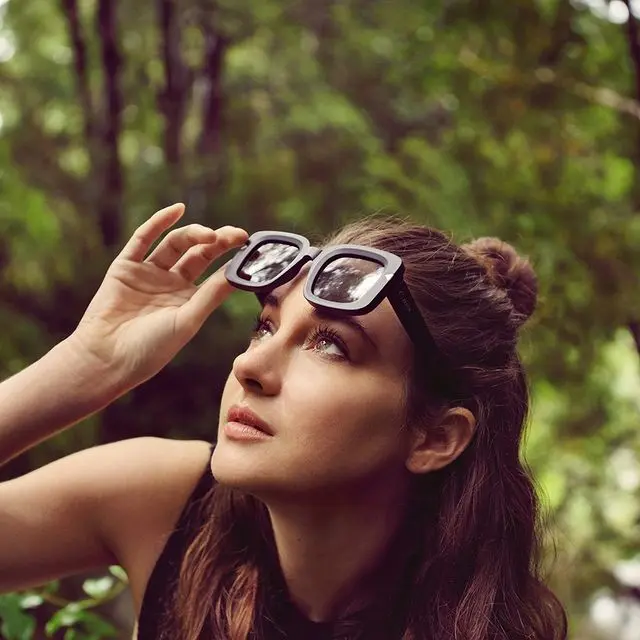 Average pricing: $140 – $170
We know that there are some sketchy companies out there looking to get away with calling something sustainable or recycled with no certification to prove it. Karün, however, puts those companies to shame.
The majority of their materials like plastic and nylon are recycled, and their paper and leather products have certifications for post consumer products, responsible farming, and natural sourcing.
All of these materials are put to great use in their stylish frames, which can range from classically vintage to strikingly modern. Oh and, they're carbon neutral Making it one of our fav Sustainable Sunglasses Brands!
---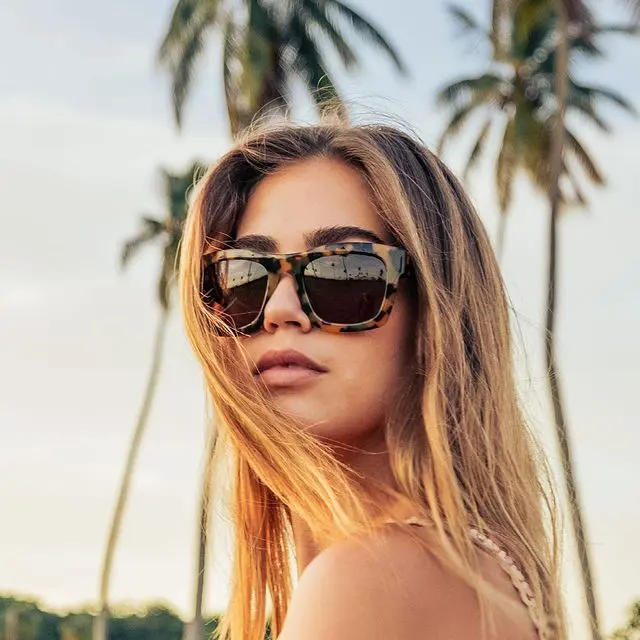 Average pricing: $160 – $270
Dragon is the perfect brand for you if you want sunglasses that reflect a sunny California beach lifestyle. Brightly colored lenses, 90s inspired styles, and a casual cool feel.
Not everything this brand offers is sustainable, but we have to give credit where credit is due on the bio acetate and upcycled collections.
The resin that Dragon uses is sourced from sustainably-grown castor beans, and the upcycle collection rescues 5 plastic bottles per frame. As for exactly what percentage of that resin is bio-based, we're still looking for answers, so we would stick with the upcycle collection for now.
---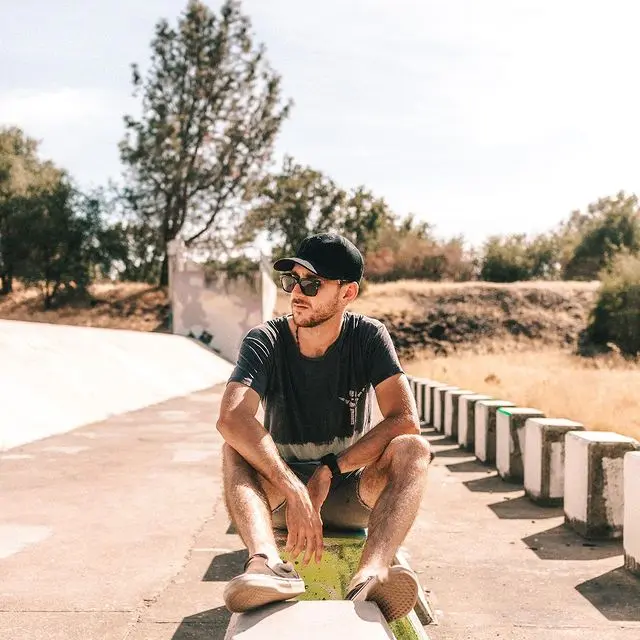 Average pricing: $30 – $240
As the name implies, Woodzee is a retailer for sustainably-farmed wooden sunglasses. They also offer some bio acetate options, but we're focusing on the wooden frames for now, since they are more sustainable.
Woodzee makes the majority of their frames from recycled oak wine barrels, which we love. The result is a pretty, pale oak finish with some texture to it that provides just enough interest. Unfortunately, the lenses for these sunglasses are still made of plastic, but it's a great start.
---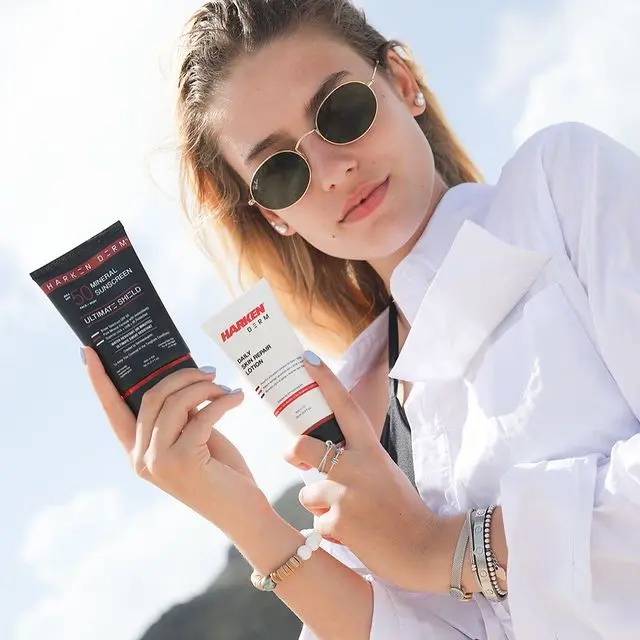 Average pricing: $30 – $100
This brand might not be the best as far as options go (there's only one), but it's one of the only pairs we've found with zero virgin plastic.
These sunglasses are made entirely of recycled fishing nets; even the color results from the original material. There's no virgin plastic in the lenses either, so no worries there.
The case they come in is made of sustainable cork and 100% of the profits from these sunglasses go to ocean and cancer organizations. Small variety, big impact.
---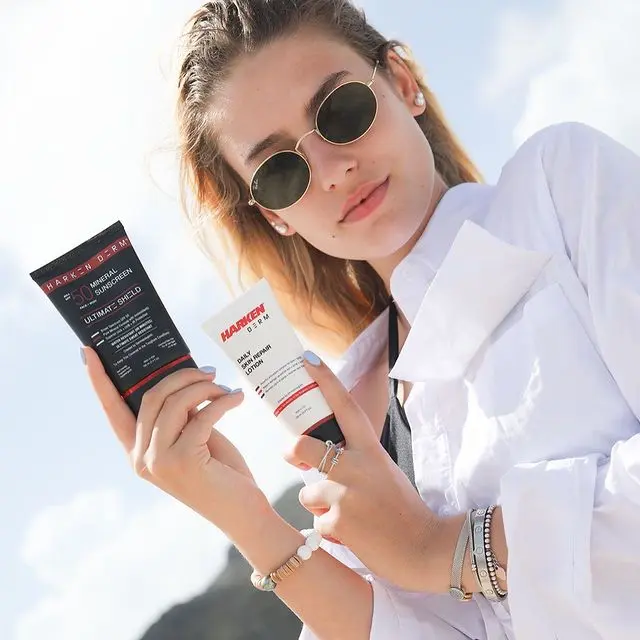 Average pricing: $108 – $150
We love this one not only for their sustainability but for the uniqueness and variety in their materials. If there is something in this world able to be recycled, Ballo has probably made a pair of glasses out of it.
Old advertising billboards, scraps of fabric, and recycled cork all make their way into Ballo sunglasses resulting in a modern look with an almost bespoke edge.
The majority of their styles are made with at least some bio-resin, and we're still looking for the composition on that and the frames, but these are still a great sustainable alternative to traditional sunglasses. You can also get your Ballo sunglasses without lenses if you want to insert your own glass lenses.
---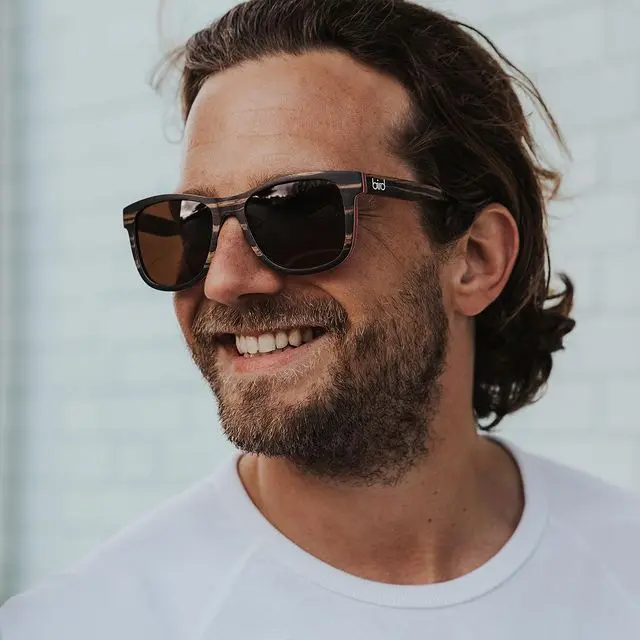 Average pricing: $30 – $180
If you're looking for sunglasses that are as close to all natural as possible, we recommend a wooden or bamboo pair from Bird.
The reason we recommend the wooden or bamboo styles is not because they are completely acetate free, but because they do contain the least amount of acetate out of the styles on offer.
The temple ends are made out of bio acetate, but the rest is made out of wood, bamboo, and a little bit of recycled aluminum. The wood they use is FSC certified, and your glasses come to you in a sustainably-sourced cork case.
---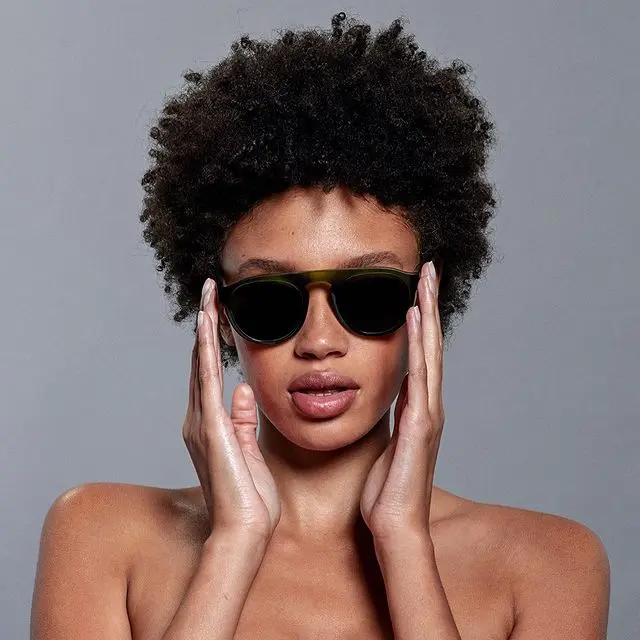 Average pricing: $350 – $380
For our last option, we wanted to look around and see if we could find another company that makes glass lenses instead of plastic ones, and we found our match!
They make their frames out of softwood trees and their lenses out of glass and somehow have a variety of styles that rival acetate.
UP NEXT: 11 Best Affordable Sustainable Clothing Brands
Bottom Line
While their portion of the industry is on the small side, you can find sustainable eyewear if you look hard enough. None of these brands are exactly perfect, but they are better on the sustainability front than most sunglasses on the market.
We hope some of these sustainable sunglasses make their way into your wardrobe!