Prescription eyeglasses do more than just provide better vision; they can express your style, add dimension to an outfit, and even make certain facial features pop.
Buying glasses in-store, however, can have many disadvantages- they usually have less options and more expensive price tags. Luckily, buying prescription glasses online has become a popular habit and is easier than ever.
All you need is your current prescription and pupillary distance, which is fairly easy to figure out. Plus, there are a lot of guides online to help, like this one.
If you're the type of person who likes to swap out their eyewear frequently or have a few pairs on hand for whatever vibe you're feeling that day, buying glasses online is probably your best bet.
That said, there are a lot of places to shop for glasses online, so we've put together a list of the best places to buy prescription glasses online.
Best Places to Buy Eyeglasses Online
When shopping for glasses online, it's important to know that every site offers different brands, styles of glasses, and even different buying experiences. Below, we've broken up the best places to buy glasses online by best overall, best affordable, best experience, and best fashion-forward.
Best Overall
Average price: $9 – $300+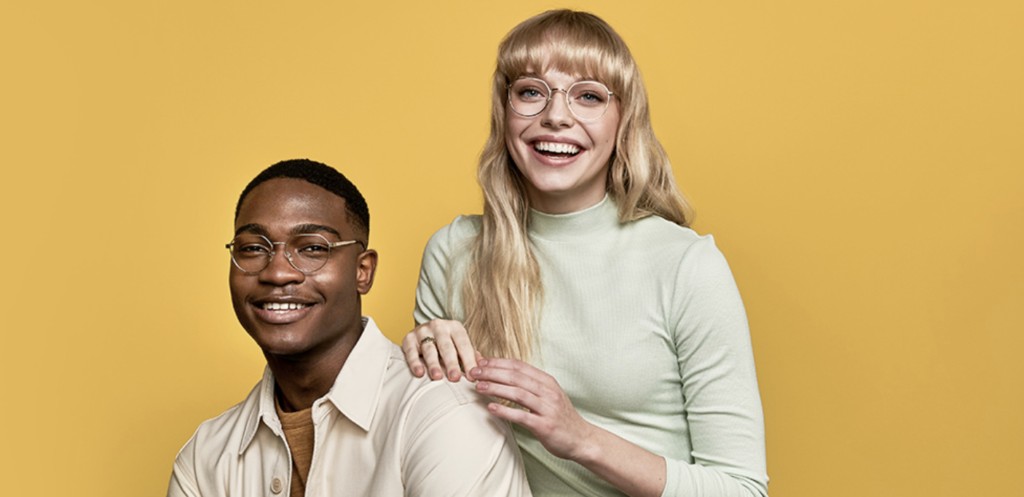 Coastal makes prescription eyewear for women, men, and children with a wide variety of styles and a price range for any budget. They offer affordable brands, like Clearly Basics, and designer frames like Ray-Ban and Gucci.
Coastal carries eyeglasses in just about every shape, style, and color you can imagine, so there's something for everyone no matter your personal taste. Plus, their virtual try-on feature makes it easy to find the perfect pair of frames for you.
*Offers single-vision and progressive lenses, including strong prescriptions.
Best Affordable
Average Price: $6.95 – $49.95

Zenni Optical is known for having the most affordable prescription glasses online starting at $6.95 for a complete pair (lenses and all).
Even though Zenni's frames are highly inexpensive, that doesn't mean they're boring. They offer fun frames in a ton of styles, including collaborations with celebrities like Rashida Jones. They even have prescription sunglasses starting at just $12!
*Offers single-vision, progressives, and bifocals.
---
Average price: $6 – $200+

EyeBuyDirect has an abundance of options when it comes to style for the whole family. From modern to retro to geek chic, you're bound to find trendy styles at an affordable price.
Something cool EyeBuyDirect offers is blue-light blocking glasses (both prescription and non-prescription) that help protect your eyes from harmful blue light emitted from the screens we use everyday!
*Offers single vision and progressives, including strong prescriptions.
Best Experience
Average price: $48- $500+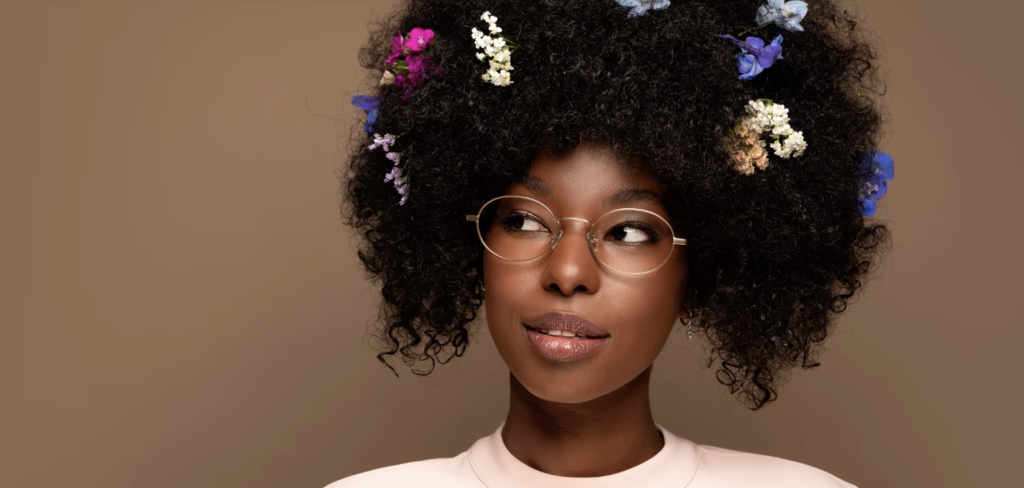 With their free home try-on feature, GlassesUSA allows you to try their glasses at home for 14 days, risk-free.
They have a wide variety of styles including a collaboration with Hillary Duff. Plus, they offer a lot of designer glasses at a discounted rate.
To make your shopping experience even easier, GlassesUSA created an app where you can scan your current glasses to find out your prescription, whereas you have to manually put in your prescription on most other glasses sites.
*Offers single, bifocal, multi-focal, and progressives.
---
Average Price: $95+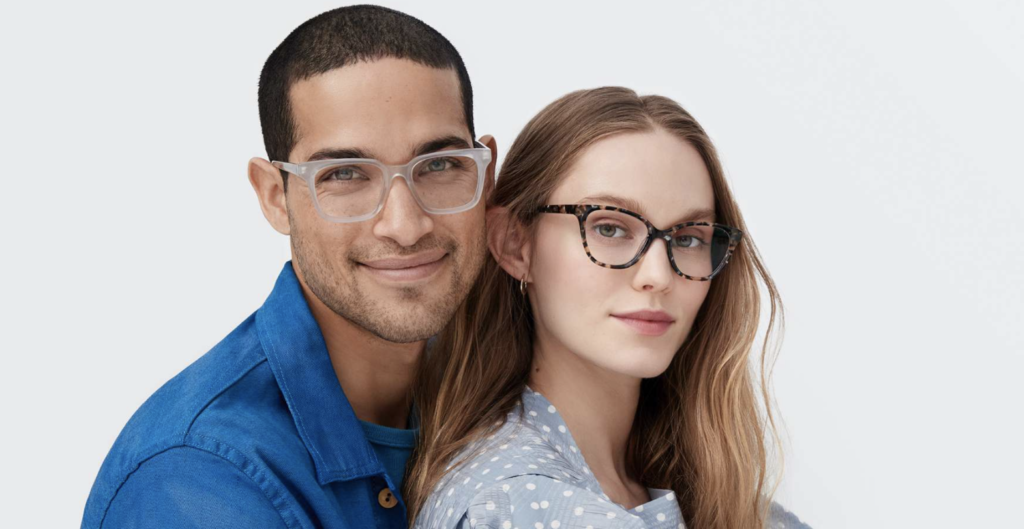 Warby Parker is known for their modern, in-house designs and 5-day try on experience, which allows you to pick up to 5 frames to try at home for 5 days, then return for free. This is a great way to try on frames in real life without having to visit a store.
They also have a really handy quiz to get you started on which frames suit your personal style and face shape!
*Offers single-vision, progressive, bifocals, and trifocals.
---
Average price: $69 – $300+
The best part about Lenscrafters is that you can shop online or in any of their retail stores across the country. You can even order online and pick up your new glasses at the nearest location to you.
They offer a wide range of styles for men, women, and children from brands like Ray-Ban, Oakley, Michael Kors, and Coach.
*Offers single-vision and progressive lenses.
Best Fashion-Forward
Average price: $50 – $100

TIJN has the ultimate Instagram-worthy frames with collections that feature geometric aesthetics, transparent frames, and tortoiseshell options to stay on top of the trends. They even have an eco-friendly collection if you're into sustainable shopping.
For the greatest aesthetic inspiration, TIJN has collaborated with musicians, artists, and even dogs! Their furry-friends collection is cuteness overload!
*Offers single-vision and progressives.
---
Average price: $99 – $199

Bonlook is a Canadian company that boasts in-house designs with a modern and trendy look. They have collaborations with celebrities like Liz Plank and Taylor Hall.
From minimalist to dramatic, Bonlook offers on-trend looks in every style, including classic cat-eye, bold oversized frames, and contemporary round specs.
*Offers single-vision, progressive, and multifocal.
Conclusion
We hope this list of the best places to buy glasses online helped you find your best pair of specs yet.
No matter your personal style, prescription, and budget, there are plenty of trendy options available for eyewear shopping online. It's important to see your eye doctor regularly to keep your eyes healthy, but next time you update your prescription, try shopping online for your next great pair of glasses.
RELATED: 14 Best Australian Sunglasses Brands