Calling all the yogis and those who simply love wearing comfortable clothing—be prepared to splurge.
If you need a sign to buy another pair of leggings, this is it. Keep reading to see the 15 best yoga clothing brands to add to your athleisure wardrobe.
15 Best Yoga Clothing Brands
Average prices: $18 – $348
Size range: Women: 2XS – 2XL and Men: XS – 3XL
When it comes to yoga clothing brands, Lululemon is probably the first brand that comes to your mind.
If you haven't tried Lululemon before, we *highly* recommend investing in their activewear. Lululemon is a classic athleisure brand that is a staple in every yogi's closet.
Founded in Vancouver, Canada, Lululemon provides stylish and quality athletic wear that'll make you feel great whether you're out running errands or getting in your daily workout.
---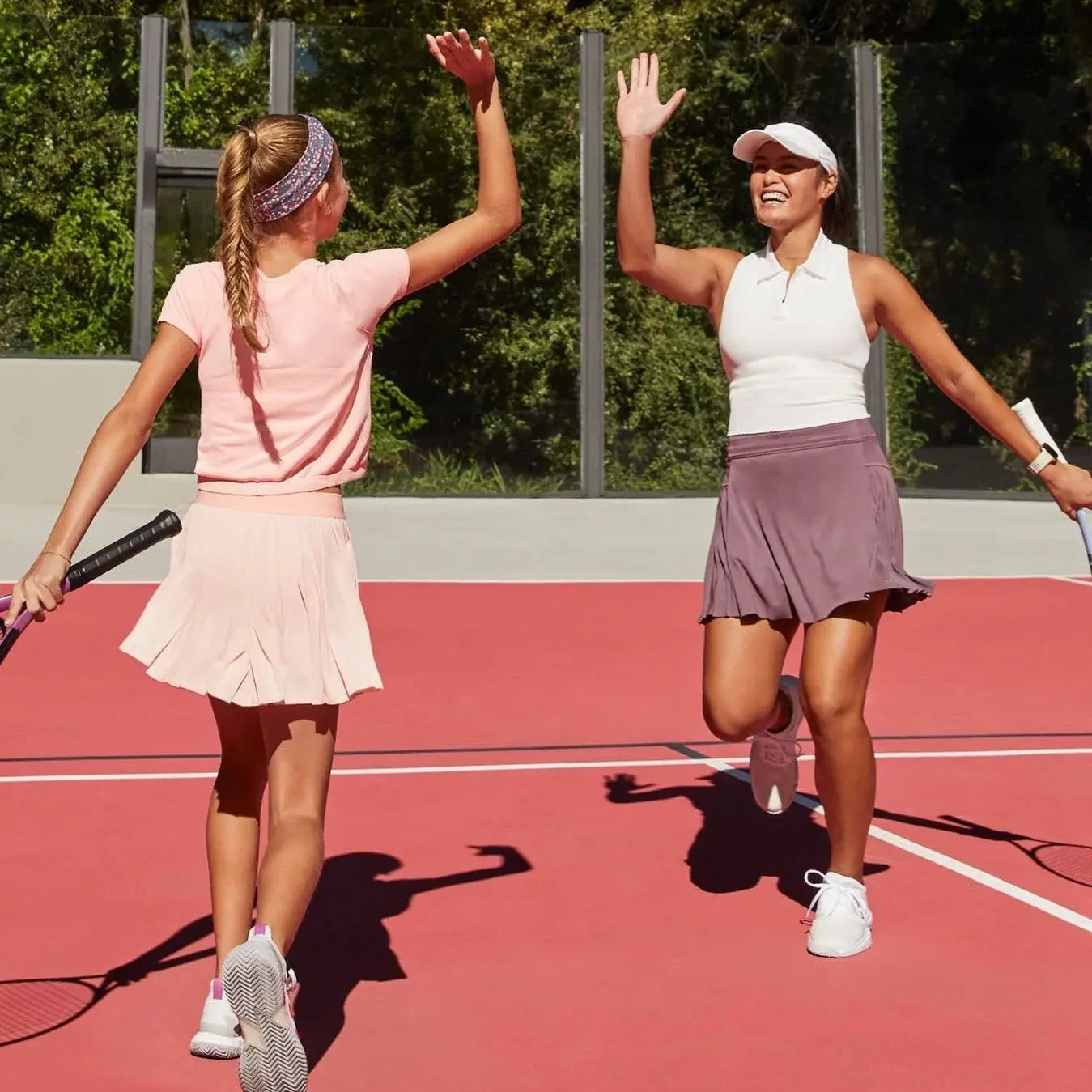 Average prices: $14 – $240
Size range: Women: 2XS – 3XL
Athleta is all about keeping its shoppers cute, comfy, and confident.
Athleta's clothing suits any form of exercise—yoga, running, lifting, and more—and encourages customers to reach their fullest potential while wearing clothing that's stylish, sustainable, and high quality.
RELATED: Athleta vs. Lululemon: Which Should You Buy?
---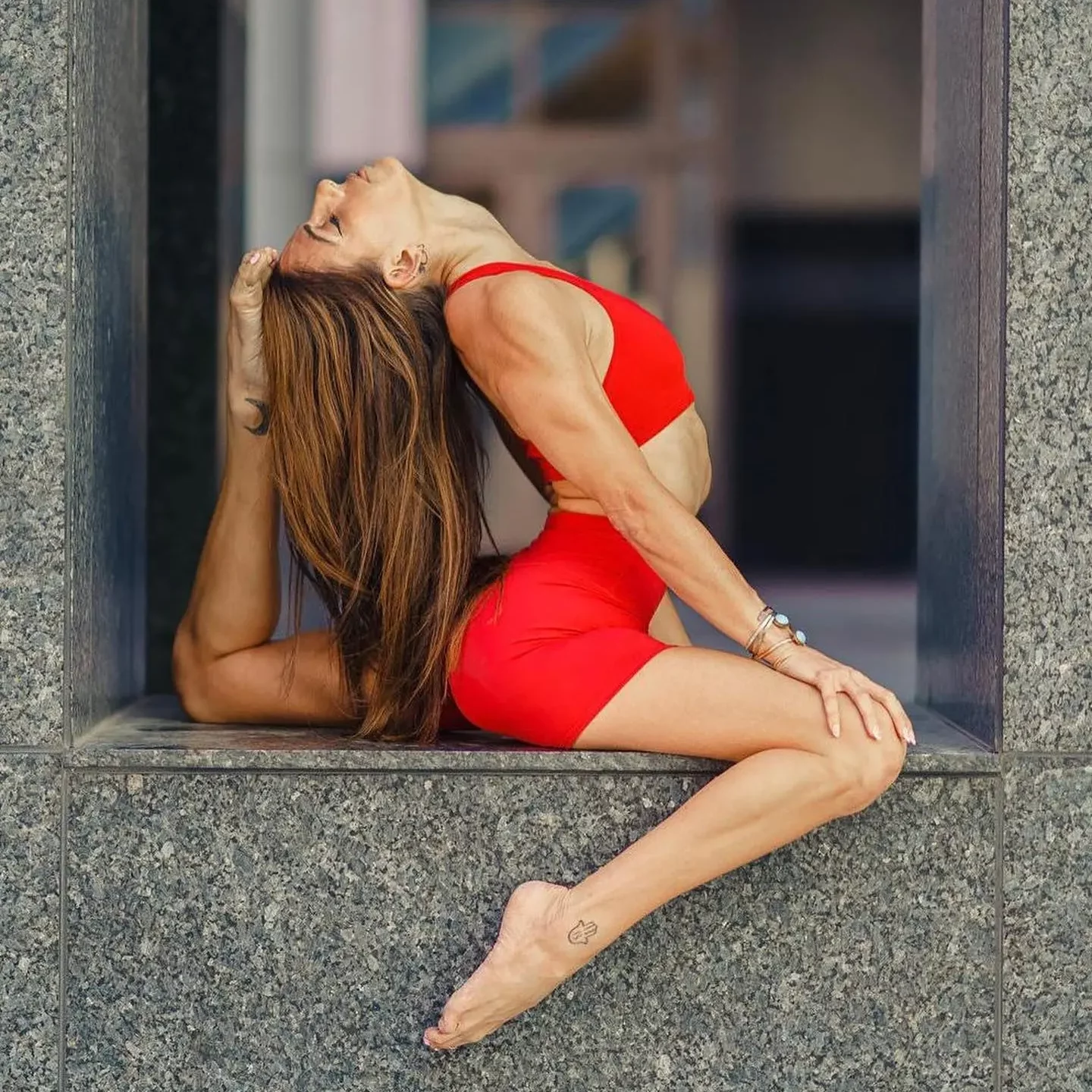 Average prices: $22 – $148
Size range: Women: 2XS – 2XL and Men: XS – 2XL
Alo Yoga is a company that prides itself not just on providing clothes for the studio, but also spreading yoga culture and encouraging mindful and bodily wellness.
Alo Yoga offers apparel, gear, and even classes that accommodate everyone from yoga newbies to experienced yogis.
Read our full Alo Yoga review for more details on this brand, plus our comparison of Alo Yoga vs Lululemon.
---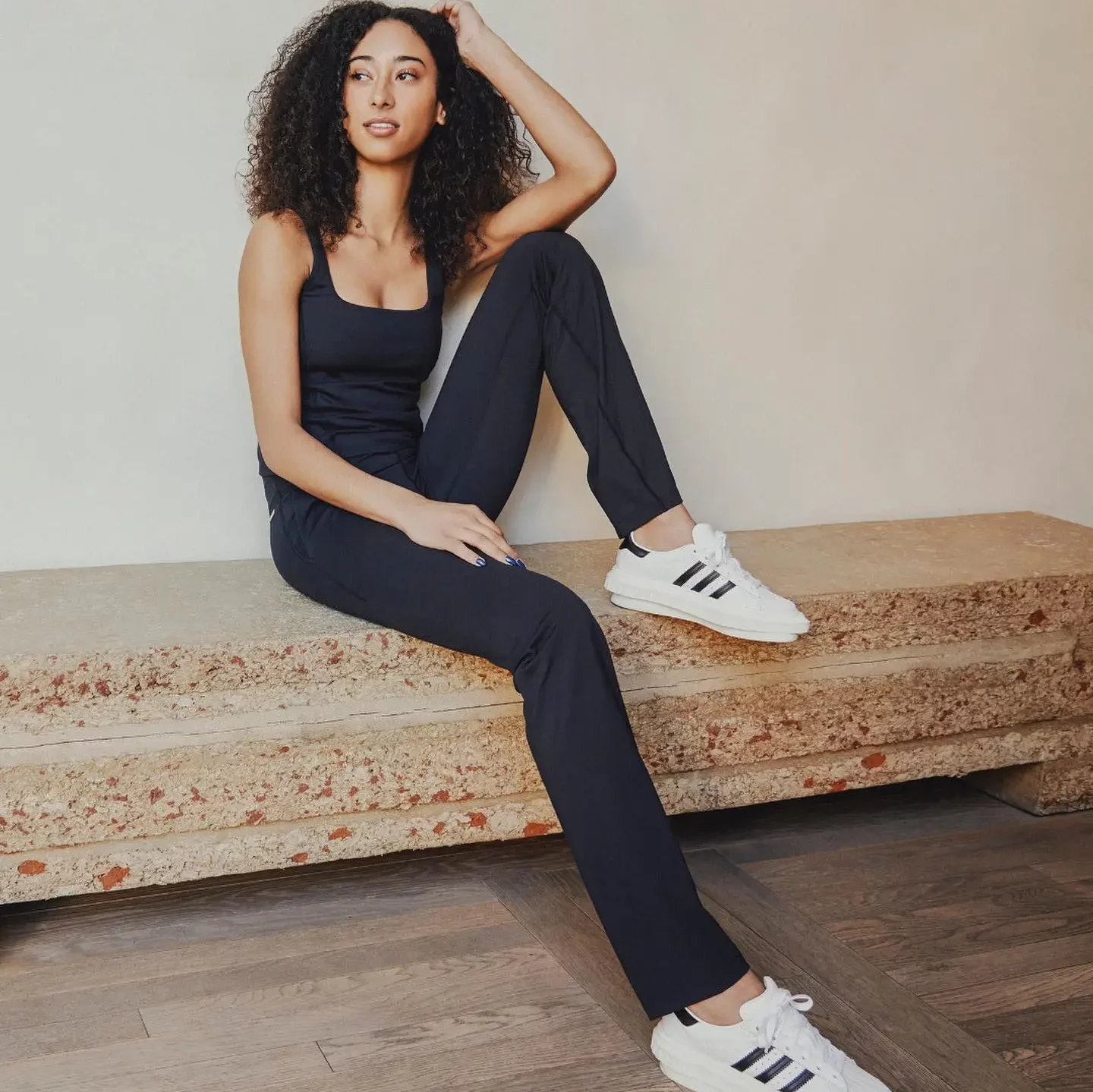 Average prices: $55 – $185
Size range: Women: XS – 3XL
If you're looking for athletic apparel that can take you from your sweat sesh on the mat to the streets, Alala might be your new best friend.
Led 100% by women, Alala is an athleisure company that designs sporty yet sophisticated clothing for those who are moved and motivated by life.
---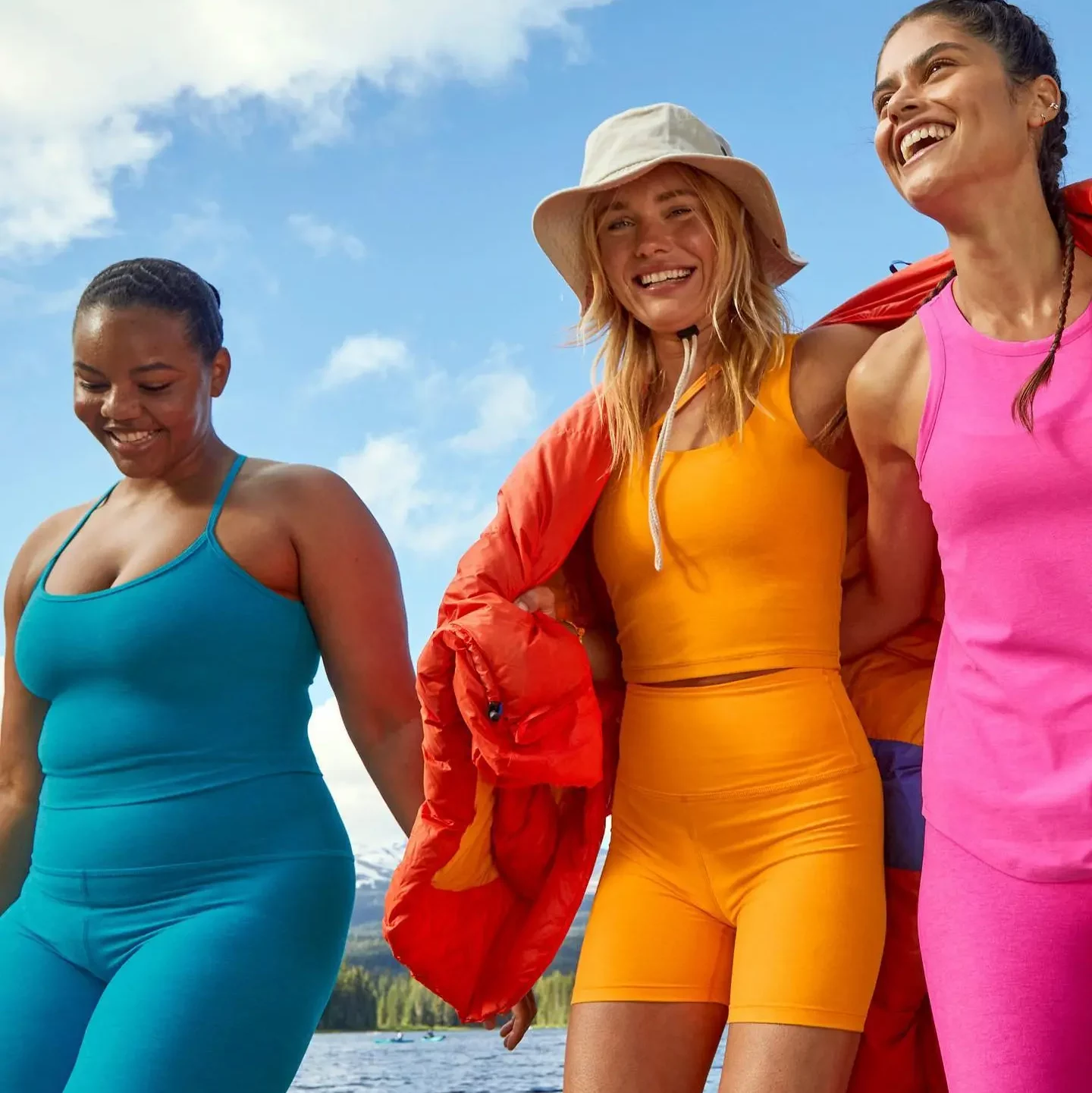 Average prices: $45 – $150
Size range: Women: 2XS – 4XL and Men: XS – XL
Beyond Yoga has a huge collection items and goodies, but what the brand is best known for is its Spacedye Performance Collection.
Spacedye is Beyond Yoga's ultra-soft performance fabric known for its UV protection, buttery-soft touch, and moisture-wicking functions.
We love Beyond Yoga's attention to detail and sustainable practices, but we also love its size inclusivity. Beyond Yoga carries sizes ranging from XXS to 4X.
---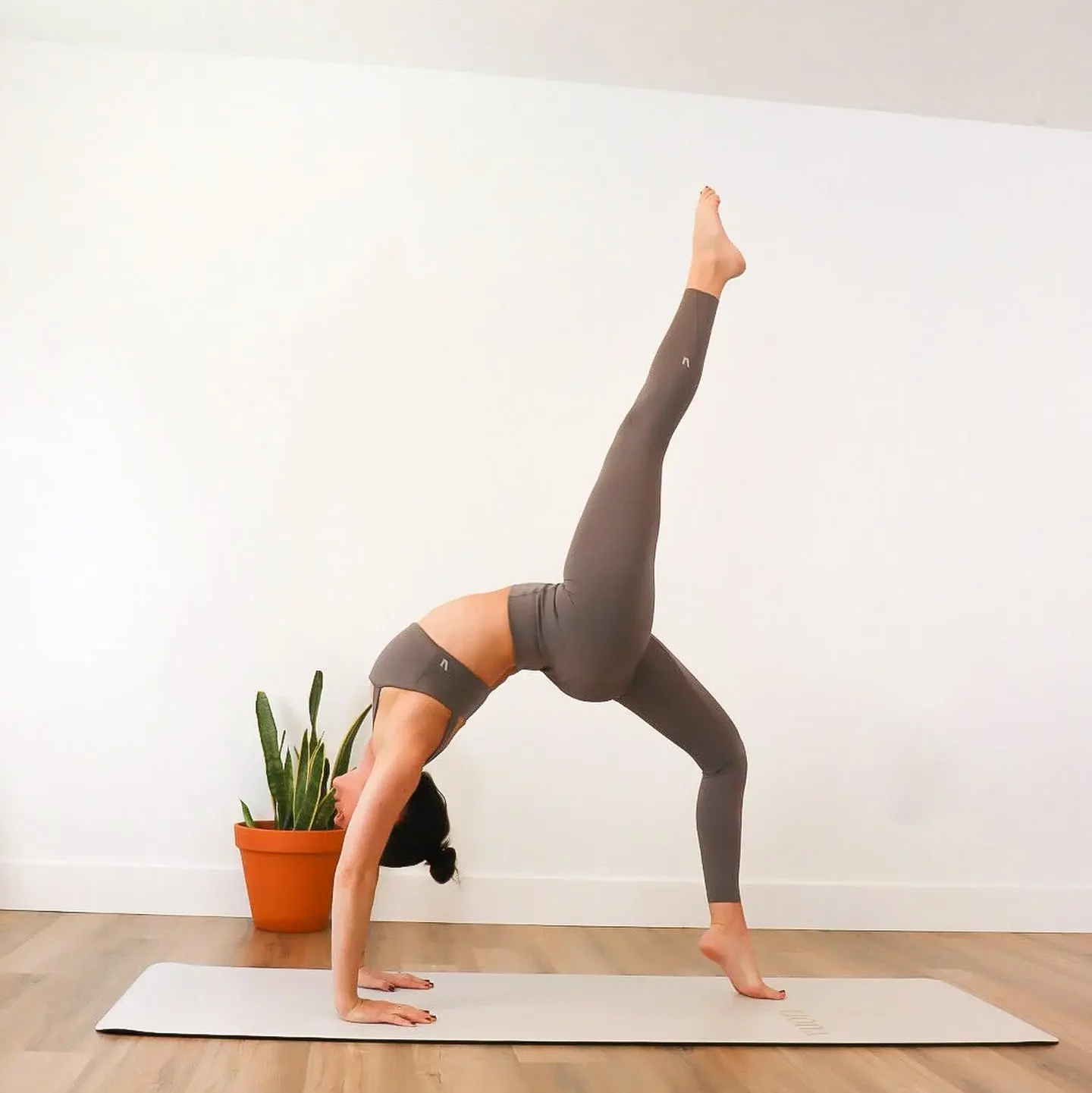 Average prices: $6 – $288
Size range: Women: 2XS – 2XL and Men: XS – 2XL
If you're looking for a brand that's very into sustainability and environmentally-friendly practices (though all brands should strive to be this), Vuori should definitely be one of your go-to's.
This athleisure brand is value-driven and paired with great quality apparel that screams confidence, boldness, and comfort.
Read our Vuori review to see more details about this popular yoga clothing brand.
---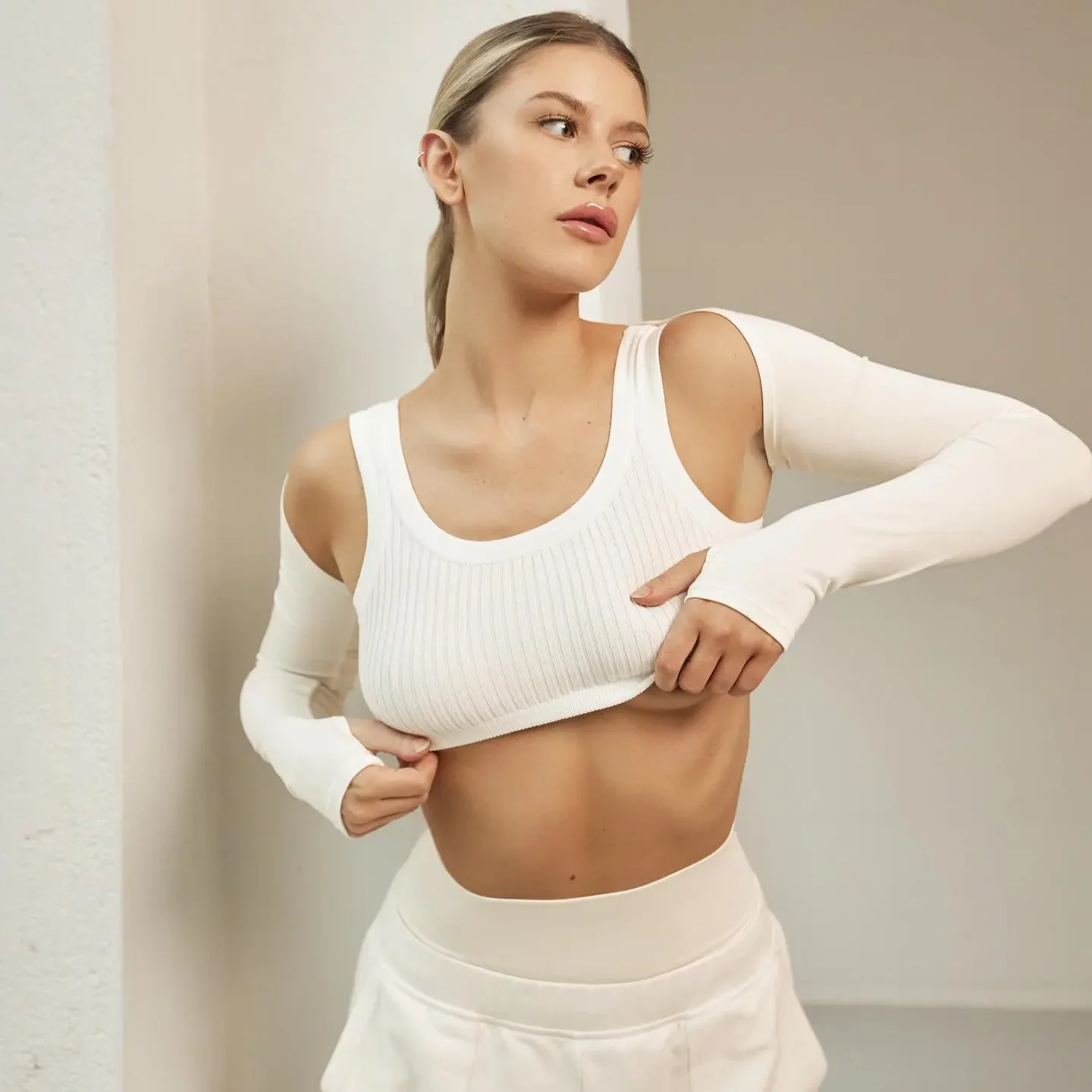 Average prices: $8 – $148
Size range: Women: S – 2XL and Men: S – L
Founded in Canada, NAMA is a yoga and loungewear brand with a big focus on sustainability and conservation.
NAMA features stylish activewear that can easily be taken from your sweat sesh to a casual lunch date, so be sure to keep NAMA in mind when you need some new clothes!
---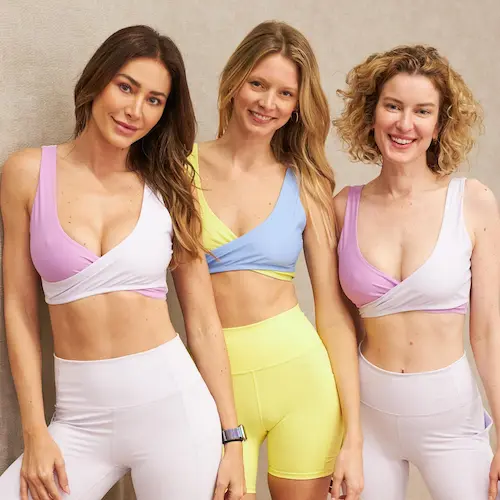 Average prices: $20 – $199
Size range: Women: 2XS -4XL and Men: XS – 4XL
Fabletics is a popular athleisure brand known for the great deals it offers its members. If you've looking for yoga clothing brands that don't break the bank, Fabletics is worth checking out.
Of course, you can shop with Fabletics without a membership, but Fabletics members have a lot of benefits, including exclusive sales and discounts!
Fabletics is known for its first-time member discounts, great quality, bold colors, and super supportive apparel.
---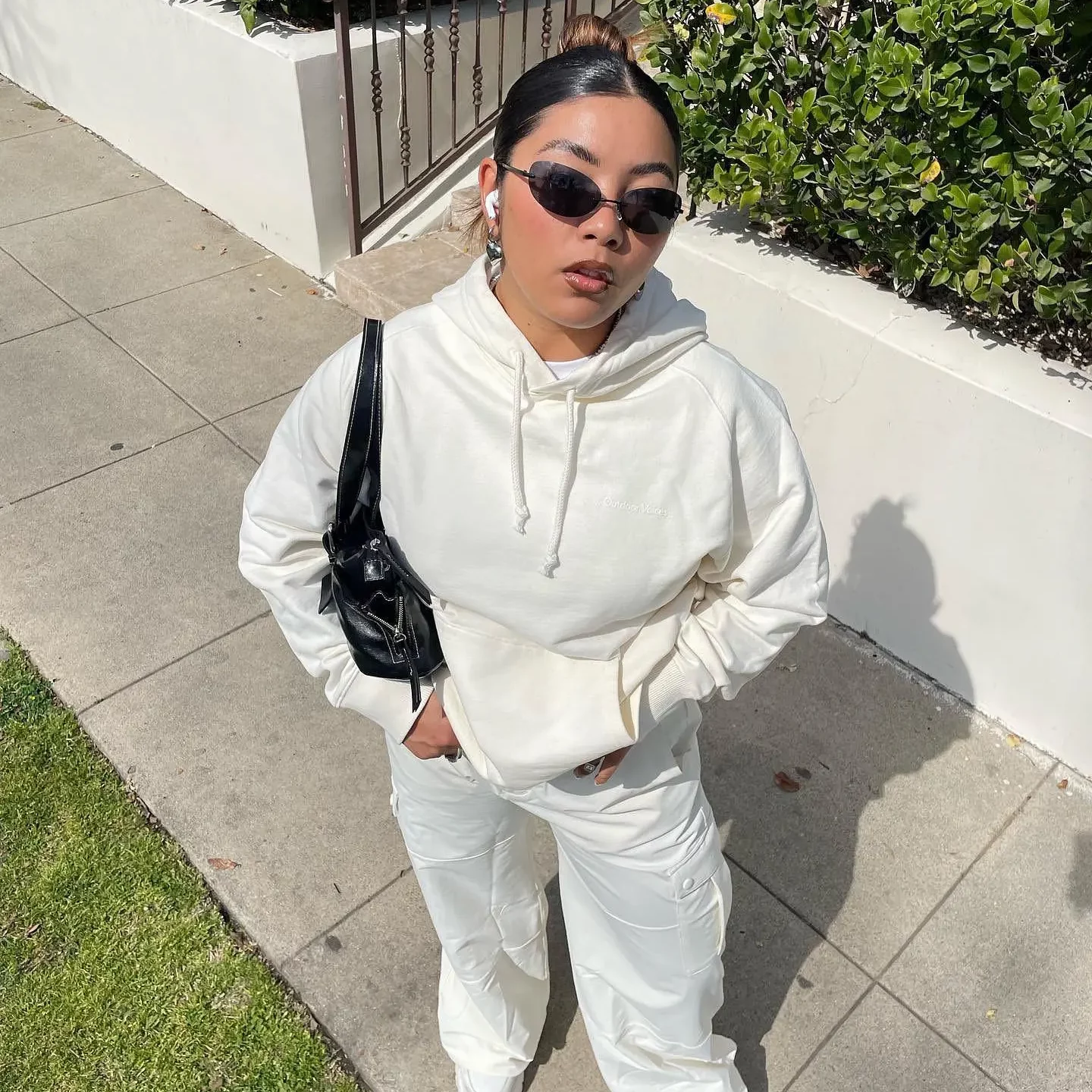 Average prices: $28 – $110
Size range: Women: 2XS – 3XL and Men: 2XS – 3XL
Outdoor Voices is about having fun and moving your body just because you love and want to!
OV is a yoga clothing brand with a huge social media following, and though the brand does want to encourage you to move and sweat and release all those endorphins, OV also offers stylish casual clothes that can be worn in the streets.
---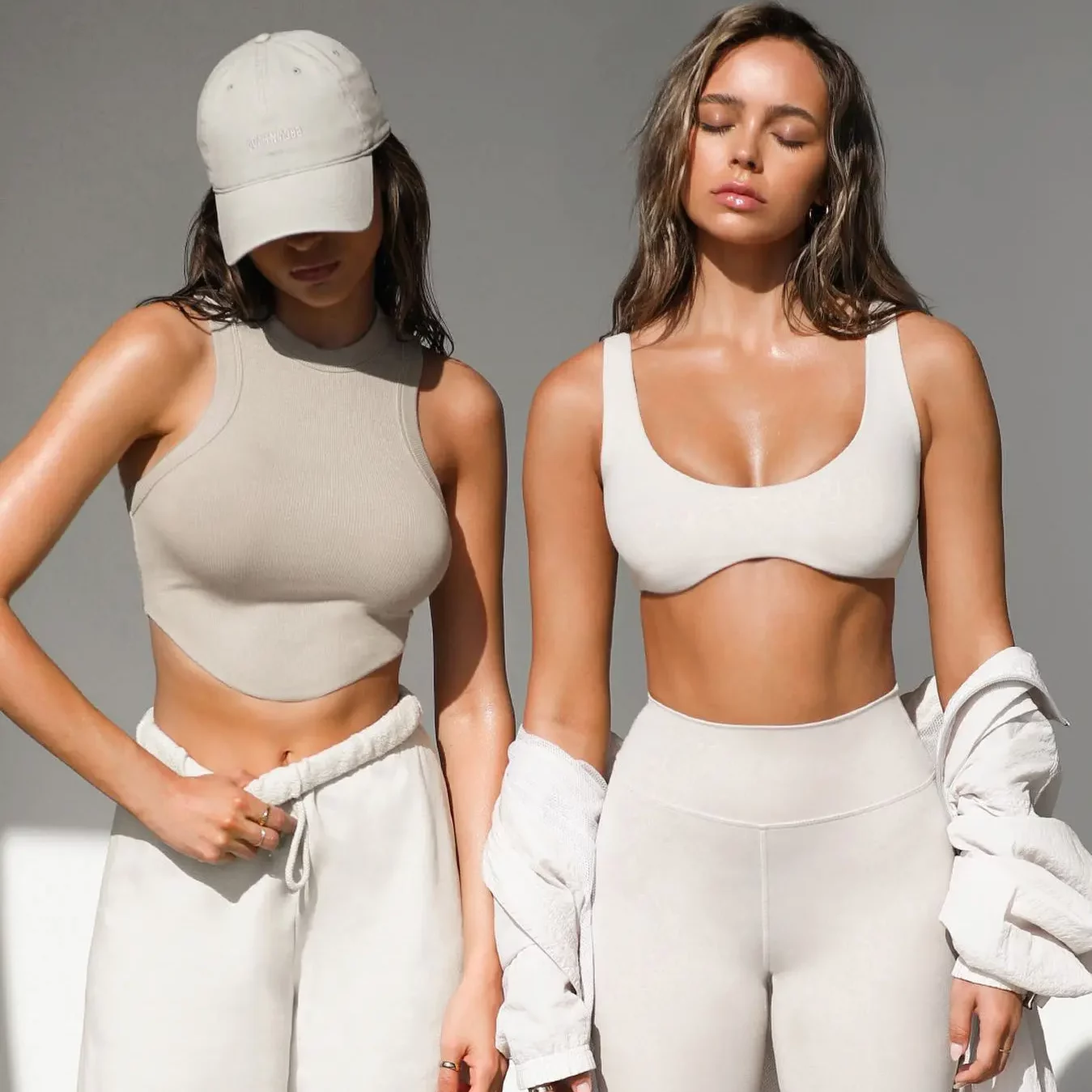 Average prices: $30 – $248
Size range: Women: XS – L
Based in Los Angeles, founder and designer Joah Brown started designing clothes in 2014 that merge sexy and sporty styles.
Brown firmly believes that comfort shouldn't be sacrificed for the sake of fashion, which is why all Joah Brown pieces are created with custom-made fabrics to perfectly form the body.
If you're looking for minimalistic yet alluring styles, definitely check out Joah Brown to elevate your yoga wardrobe!
---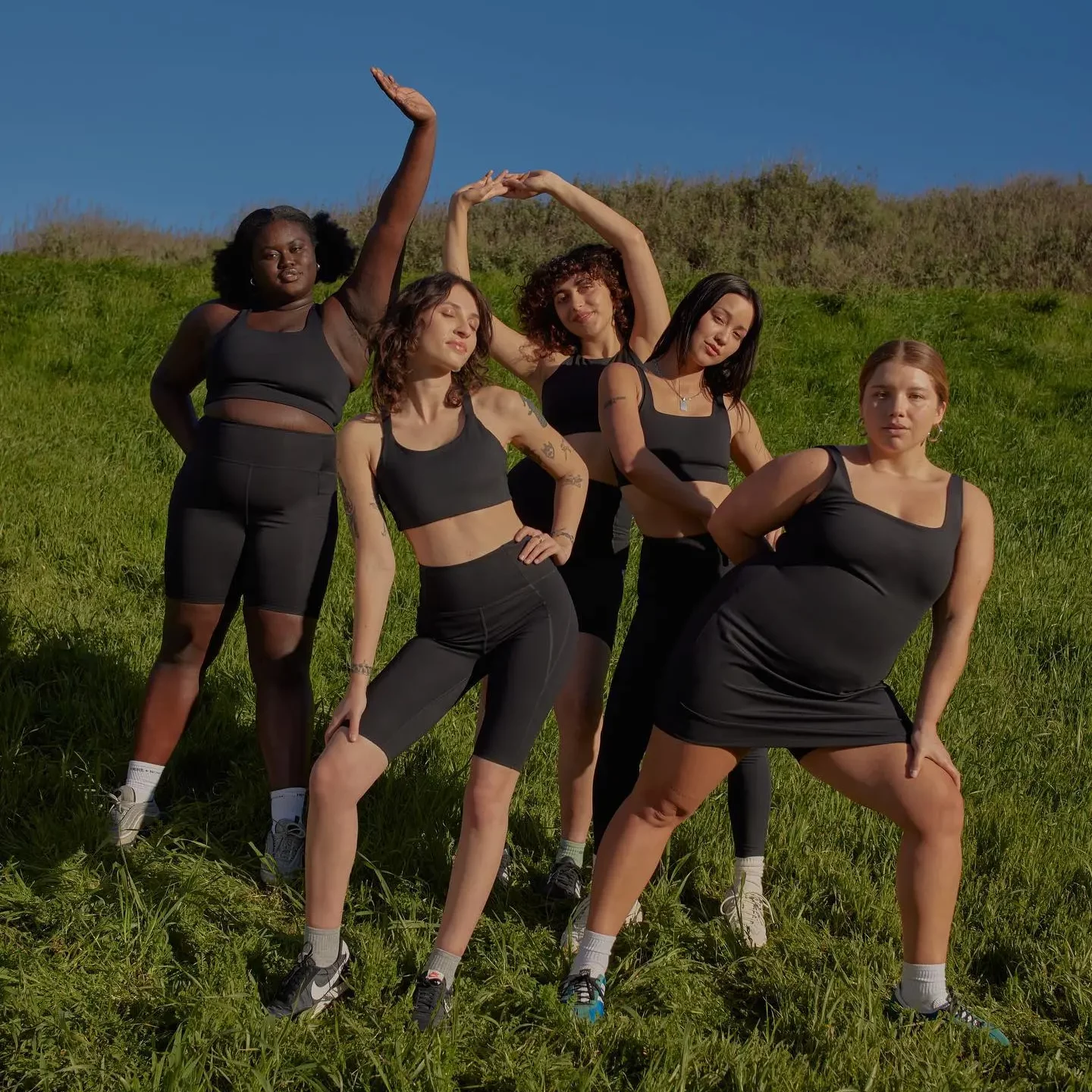 Average prices: $25 – $150
Size range: Women: 2XS – 6XL
Girlfriend Collective is like Lululemon's little sister who everyone kind of overlooks but then you find out that she's actually cooler, more chill, and more humble.
First, we love Girlfriend Collective because the brand offers sizes up to 6XL . Second, we love Girlfriend Collective because not only are the clothes so cute, but they're made of recycled materials!
If you're wondering if their recycled activewear is worth it, check out our Girlfriend Collective reviews.
---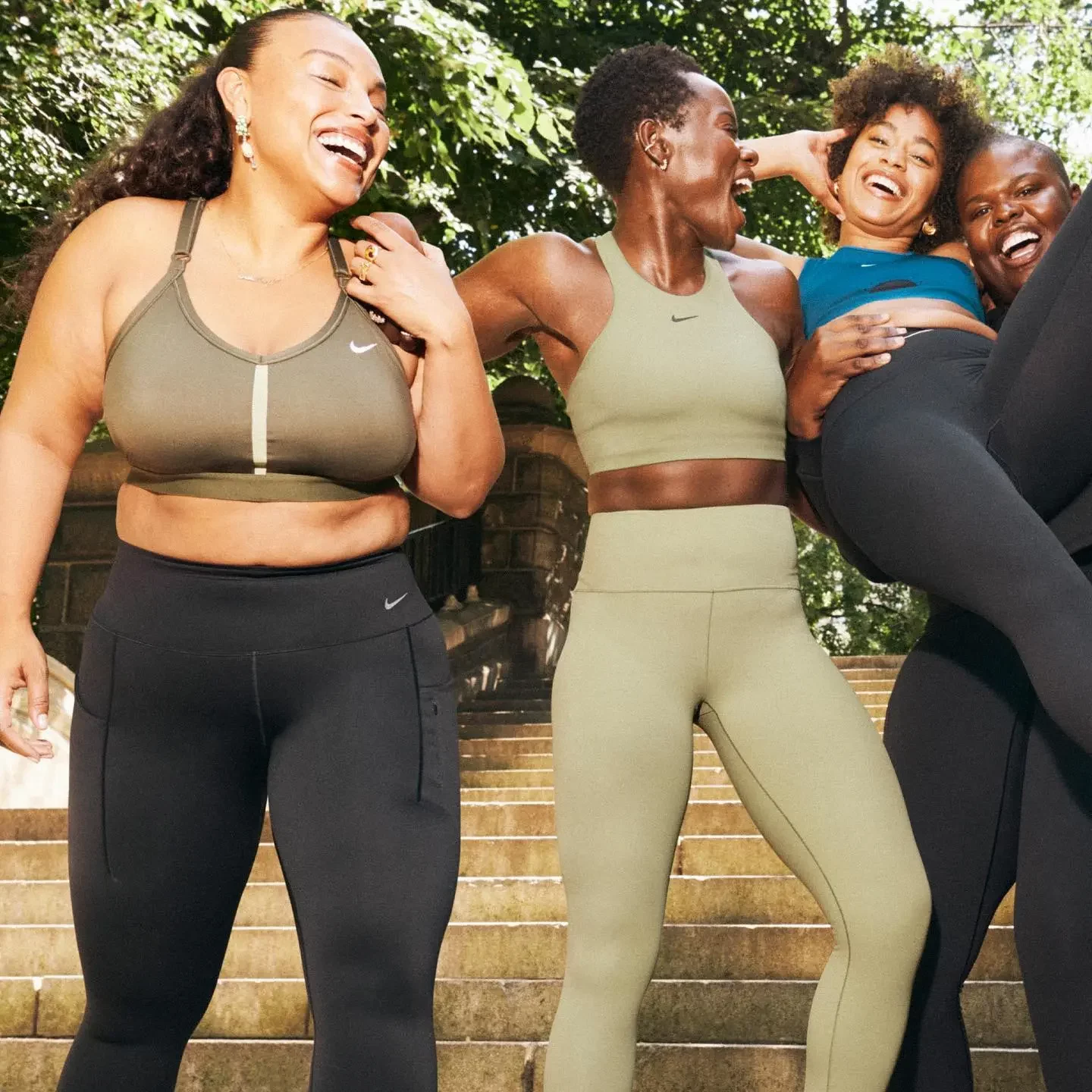 Average prices: $25 – $150
Size range: Women: 2XS – 3XL
Probably on par with Lululemon in terms of being a recognizable brand, Nike's yoga collection is not one to be messed with.
Featuring fun colors and cute styles that support and mold to the body, Nike continues to prove its dominance in the athleisure industry.
---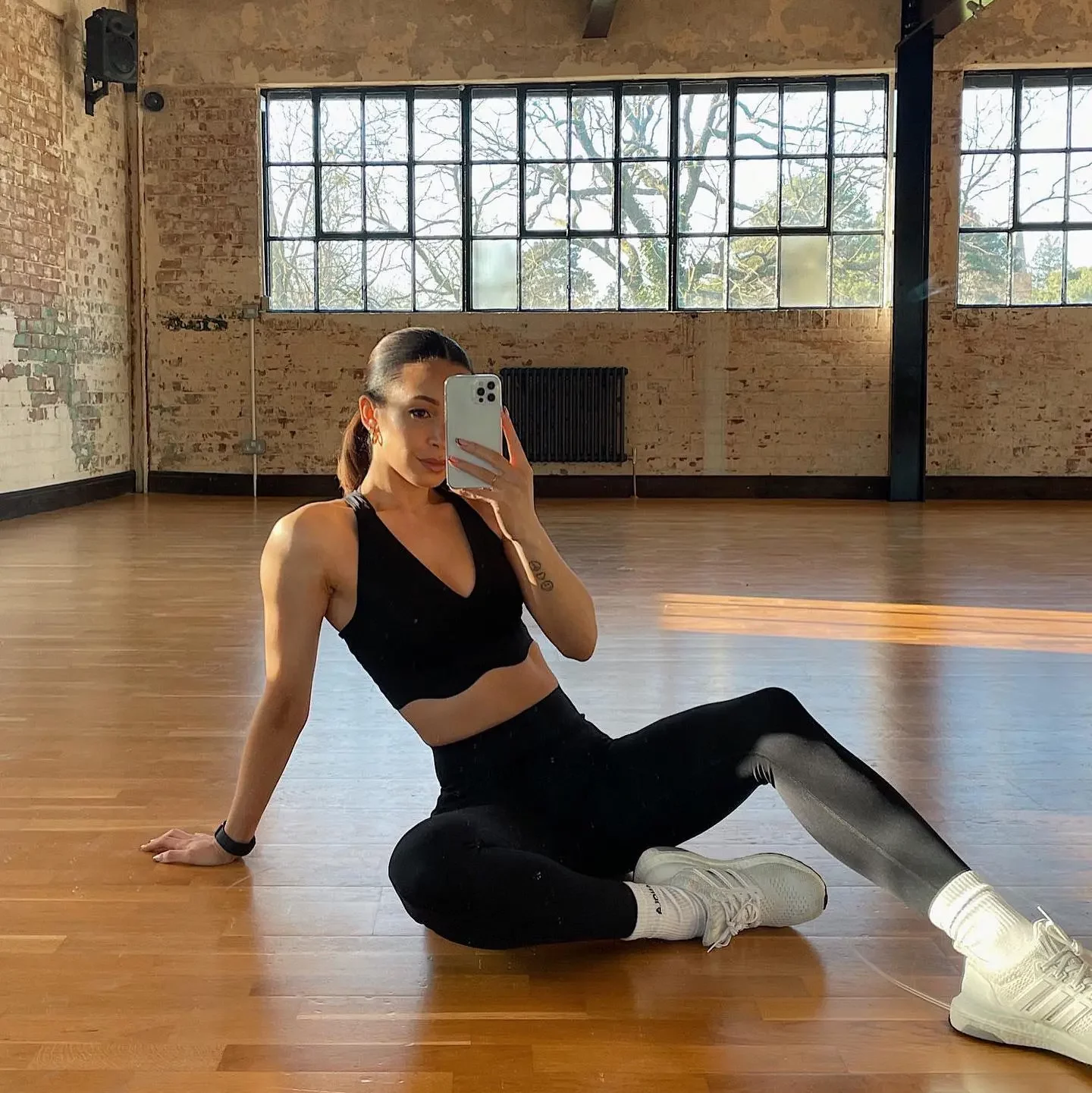 Average prices: $8 – $428
Size range: Women: 2XS – 3XL
A cult-favorite, Sweaty Betty is a UK-based activewear brand for women that's fun, bold, and functional.
Check out the brand's Yoga Shop—we dare you to not become totally obsessed.
---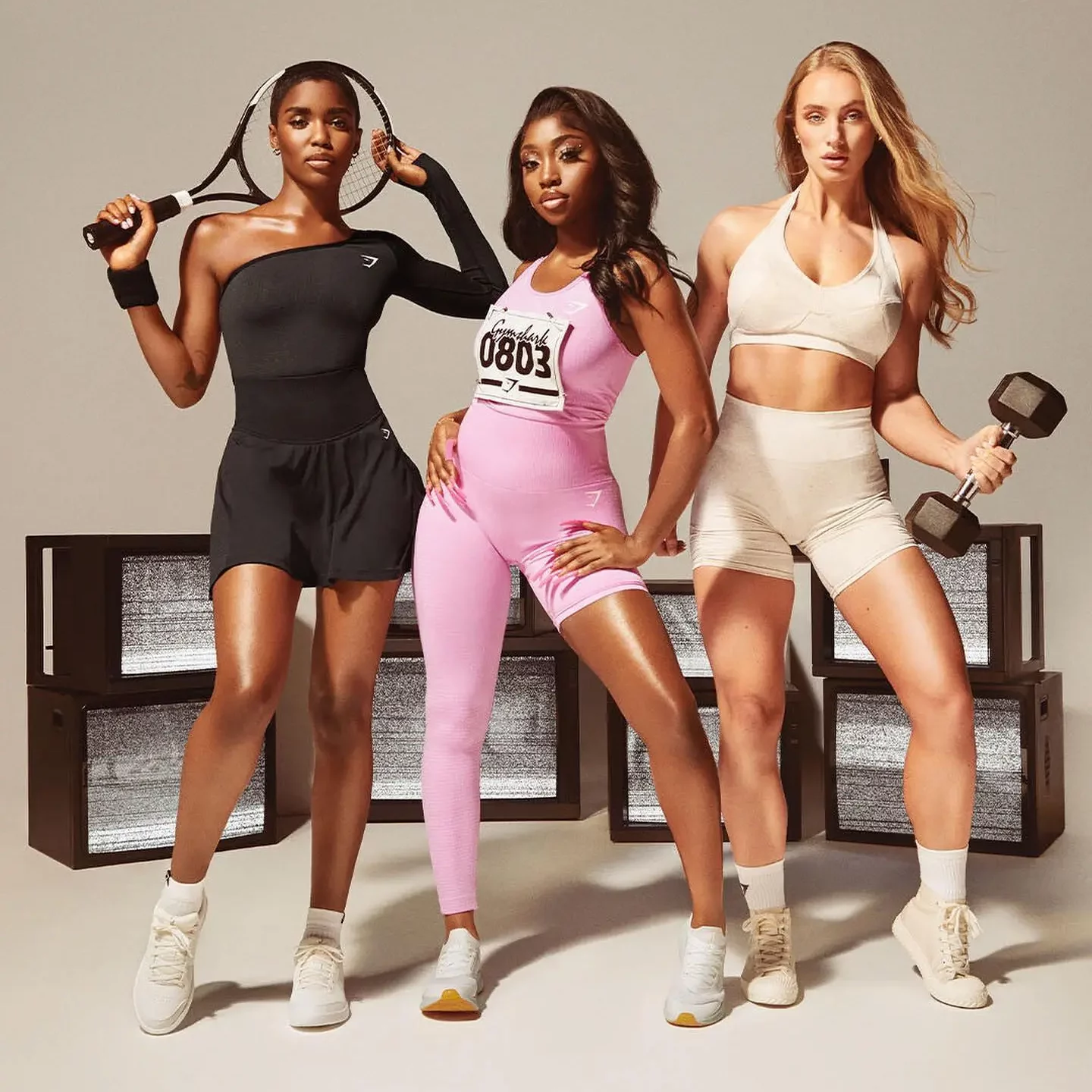 Average prices: $10 – $150
Size range: Women: XS – 2XL and Men: XS – 3XL
Founded in 2012, Gymshark is an English-based athletic brand that's grown immensely over the years and developed a loyal community.
Primarily known for its gear and apparel for gym-goers and lifters, Gymshark has expanded its clothing collection to include other areas of fitness, including yoga!
---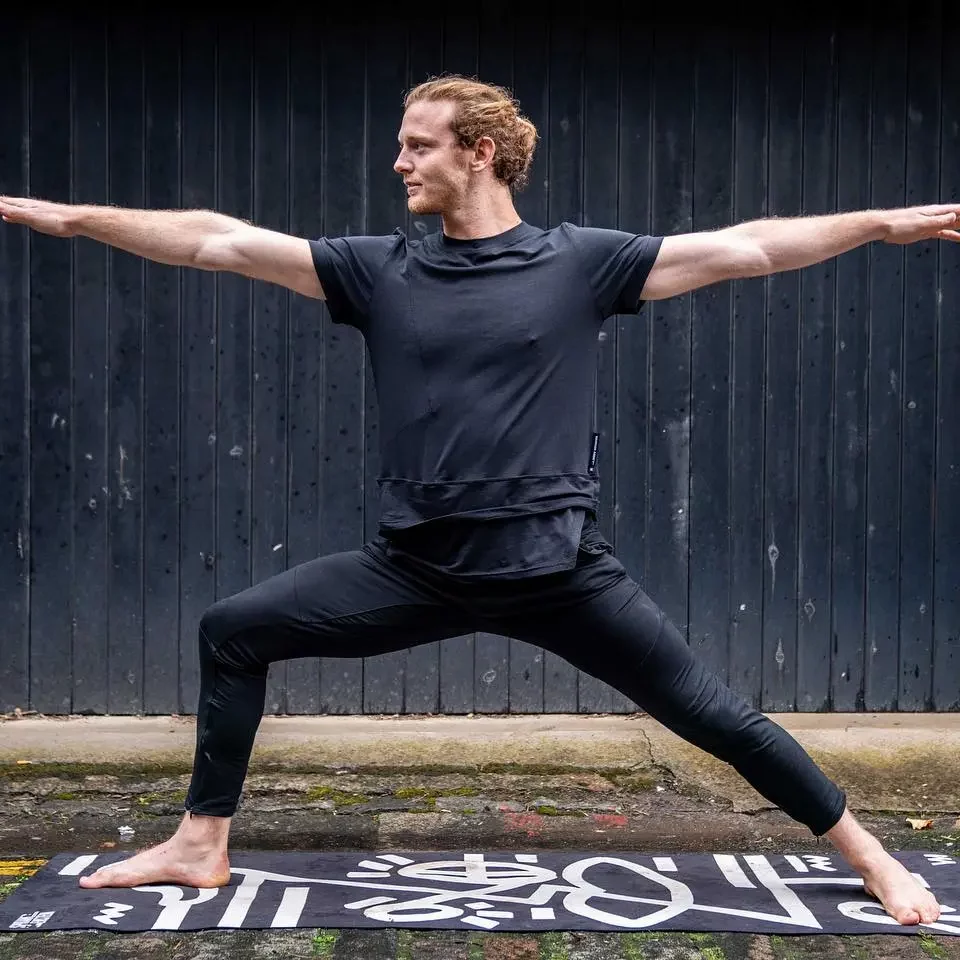 Average prices: $17 – $99
Size range: Men: S – XL
It's not a secret that a lot of yoga brands tend to market more towards women, but Warrior Addict is all about offering yoga gear and apparel for men.
Based in the United Kingdom, Warrior Addict offers simple and monochromatic designs elevated by innovative technology and fashionable cuts that allows its athleisure to double as streetwear.
Conclusion
We hope you enjoyed this list of 15 best yoga clothing brands! Yoga and other forms of fitness aren't just for your physical health but also your mental.
Whether you actually do yoga or you just love the feeling of yoga clothes, these brands have you covered.
RELATED: 26 Brands Like Lululemon To Shop Now