The battle of the yoga brands— Alo Yoga vs Lululemon.
Initially designed for yogis, these brands have expanded to offer workout clothes for many purposes once athleisure became a fad. They both provide similar sizes and prices, so it comes down to style and durability. Who will win?
Read our Alo Yoga vs Lululemon Review to decide which brand is best for your yoga flows and workouts.
You might also want to check out our list of the best athleisure brands to discover even more options!
Alo Yoga vs Lululemon Overview
Alo Yoga began in Los Angeles in 2007. The brand specializes in clothes to improve yoga flows for men and women, but many celebrities wear Alo Yoga as streetwear. The dual purpose of yoga and comfortable fashion make this brand stand out.
Lululemon started out selling quality yoga leggings in 1998 out of Canada. The brand has since grown exponentially and adapted its business model to sell all kinds of athlethleisure for men and women. The brand even designed specialty fabrics for the type of workout you will be doing. They range in stretchiness, friction resistance, breathability, and more.
Both of these activewear brands focus on quality and style, so let's take a look at their main points side by side:
Alo Yoga
Lululemon
-High-quality athleisure

-Most frequently comes in earth tones

-Legging prices range from $78-$138

-Offers yoga wear and streetwear

-Inclusive size range from XXS to XL.

-Free shipping on all orders internationally

-Free returns within 30 days
-High-quality athleisure

-Offered in bright colors

-Legging prices range from $98 to $138

-Offers yoga wear and workout clothes

-Inclusive sizing from XXS to 2X.

-Free shipping on all orders in the US

-Free returns within 30 days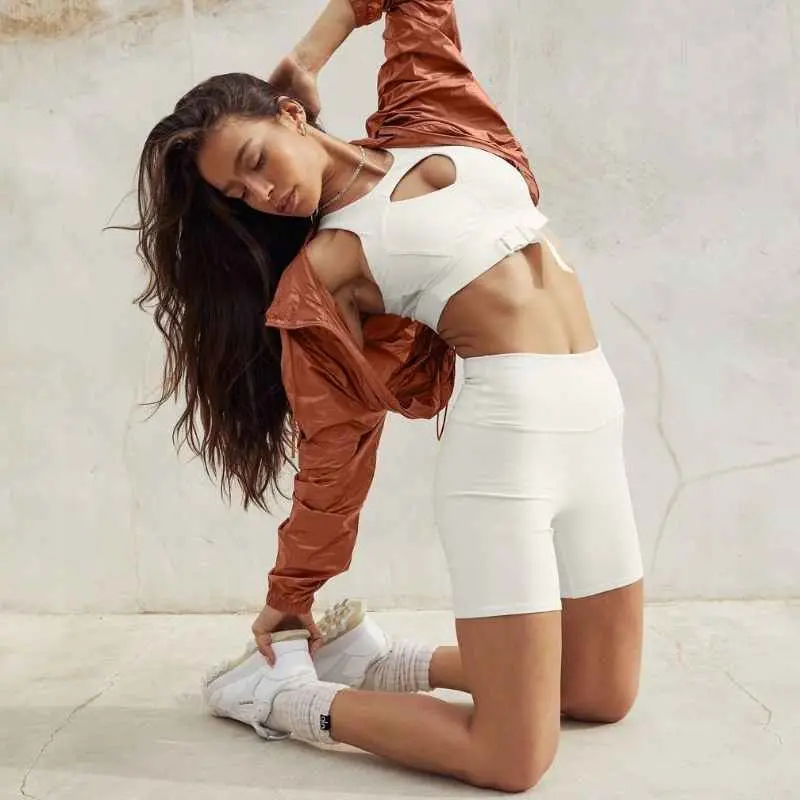 Designed as an upscale athleisure brand, Alo Yoga offers fashion-forward clothes that can be worn to the grocery store, out with friends, or in the studio. They offer various leggings, tennis skirts, bodysuits, sweats, sports bras, dresses, swimwear, and more. They also sell yoga gear and beauty and wellness products.
Here are the pros and cons of this brand to give you a better idea of the company:
Pros
High-quality athleisure pieces (Our Favorit Set)
Products usually offered are earthy tones
Bolder fashion options
Free shipping worldwide
Similar pricing to Lululemon
Long-lasting and durable
Sweatshop-free and eco-friendly
Cons
Only offered in stores in California and New York (You can always purchase online)
Size range is more limiting from XXS to XL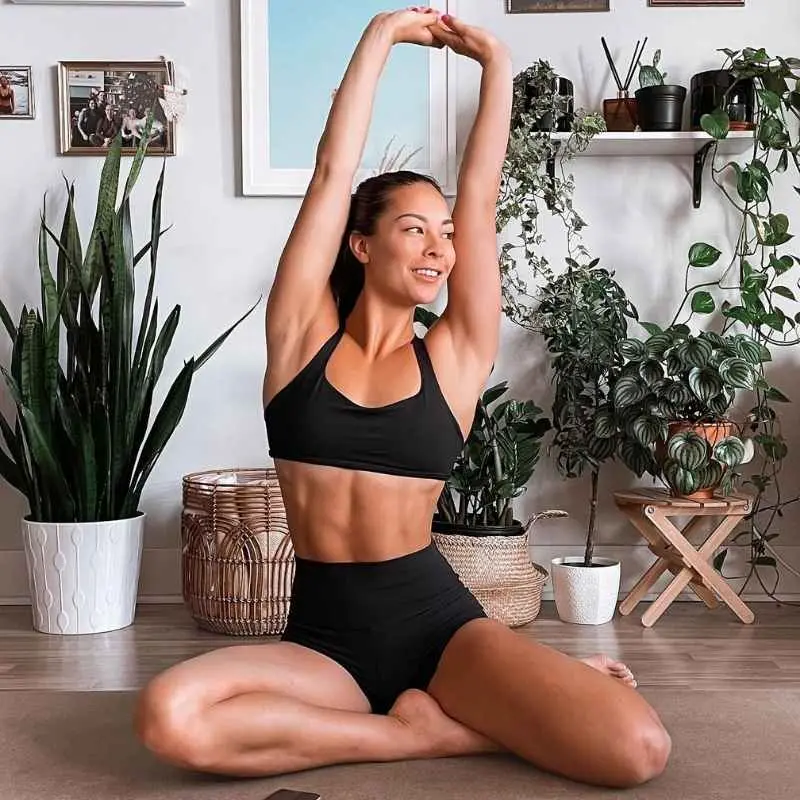 Found in 1998 by Chip Wilson, Lululemon offers leggings, hoodies, joggers, swimwear, accessories, and shoes. Its materials are raved about because they stand the test of time and are custom fit for the type of workout you're performing. 
Let's take a look at the pros and cons to see what this brand has to offer:
Pros
High-quality activewear pieces
Offerings provide more coverage
Includes a variety of colors and patterns 
Customizes the fabric to each workout
Long-lasting performance guaranteed
Free shipping on all orders in US
Offered in stores worldwide
Has more name recognition
Cons
Shipping is free only for domestic; international shipping is $30
Not as eco-friendly or sustainable as Alo Yoga
What Customers Are Saying
We've searched the web for real customer experiences with Lululemon and Alo Yoga. Overall, these are the top points of feedback. Customers say:
Lululemon has good quality, long-lasting products
Alo Yoga offers a variety of fashion-forward, comfortable streetwear
Lululemon is better for intensive workouts; Alo Yoga is better for casual wear
Alo Yoga is not as practical; their bras don't provide as much coverage and leggings don't have pockets
Conclusion: Who Is The Winner?
When it comes to Alo Yoga vs Lululemon, Lululemon seems to win in terms of durability that will stand up to sweaty, high-impact workouts.
However, many customers love Alo Yoga as well and typically wear the brand for more luxurious clothing for yoga and everyday wear.
If you're still torn between the two brands, Lululemon provides a quality guarantee. So if you want to try out a brand, Lululemon might be the better option!
UP NEXT: Athleta vs Lululemon Review: Which Activewear Is Better?