Girlfriend Collective is slowly rising to the top as one of the best activewear brands, but do they live up to this hype? I love a good pair of comfy leggings as much as the next girl, so I decided to try out the brand.
Keep reading for my Girlfriend Collective review (unsponsored) and everything you need to know about this clothing brand!
What is Girlfriend Collective?
Girlfriend Collective is a sustainable brand well-known for their workout gear (especially their leggings). They also sell swimwear, outerwear, underwear, and more!
They create many of their products with recycled materials. For example, their compressive leggings and bras are made from 79% recycled polyester and 21% spandex. Their leggings contain 25 recycled post-consumer bottles while their bras are made from 11 of them. On top of that, their packaging is 100% recycled and recyclable.
Their factory is SA8000 certified (meaning that they have strict regulations to ensure employees are safe, well-paid, and living healthy lives). Also, their recycled fabric is certified Standard 100 by Oeko-Tex.
They give plenty of additional information regarding their practices and precautions, so you can read more in their FAQ section.
We also noticed that Girlfriend Collective is very inclusive in their sizing. Their sizes range from XXS–6XL, plus their website and Instagram is filled with models of every size. If you struggle to find quality activewear in your size, this can be a great place to consider.
Girlfriend Collective Overview
How much can you expect to spend at Girlfriend Collective? Depending on what you purchase, prices can range, but items cost $30–$80 depending on the piece.
Here are some averages for their top types of products:
Leggings: $68–$88
Bras: $38–$48
Swimwear: $38–$78
Sweats and Joggers: $78–$82
That said, Girlfriend Collective typically offers deals on your first order! For example, if you sign up for their email list right now, they will give you 30% off your first order.
You can also get $10 off your $95+ order if a friend refers you to the brand (use this link to get that discount).
Girlfriend Collective Review
Overall: ★★★★★ 5 stars
Most customers seem to be more than happy with their purchases from Girlfriend Collective. This brand offers high-quality, comfortable, sustainable clothing you'll want in your closet.
Price: ★★★★ 4 stars
Although the cost of their pieces can be a bit pricier than other retailers, it's definitely worth it for the quality, sustainable clothing you receive!
Quality: ★★★★★ 5 stars
Most customers praise the high-quality and durable material of Girlfriend Collective clothing. I tried their leggings and they fit perfectly and had a buttery-soft feel (they honestly reminded me of Lululemon leggings, but a tad more affordable). Plus, they passed the squat-proof test!
Selection: ★★★★ 4 stars
I do wish they had more than just solid colors, but they're a great place to shop for the essentials. I don't think I'd spend a couple hundred on their outerwear, but I definitely think their leggings are worth it since good leggings are hard to find.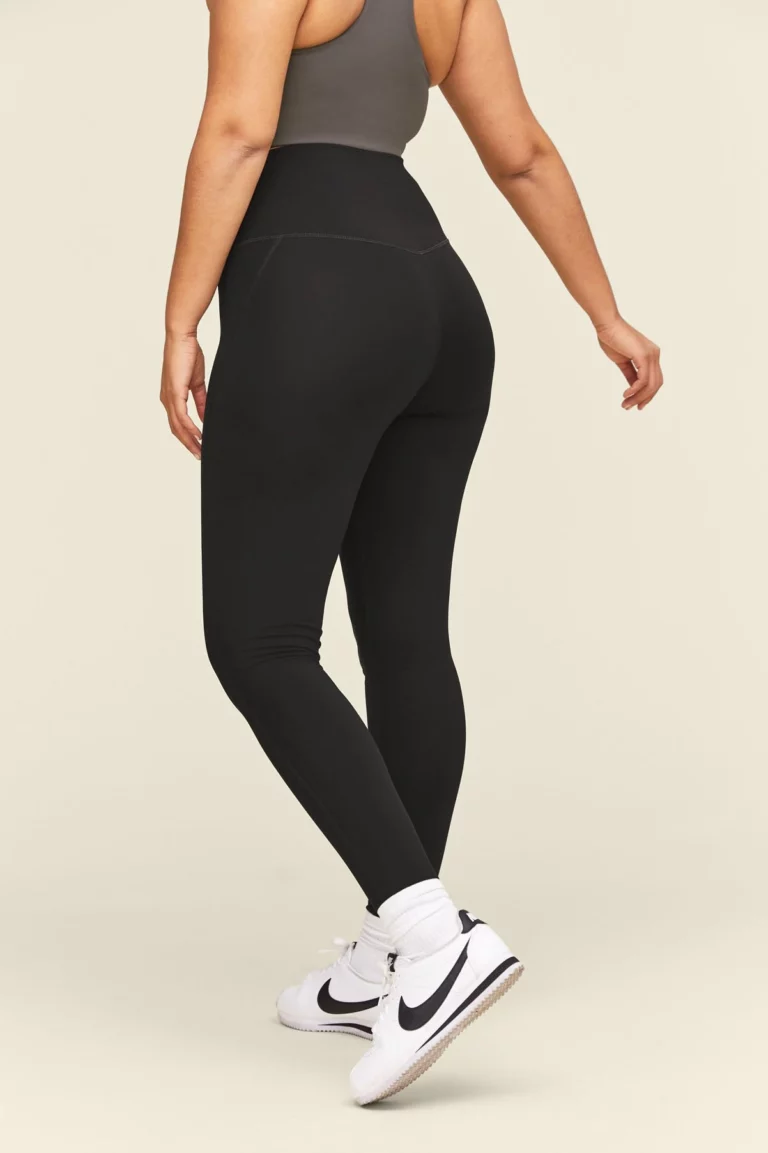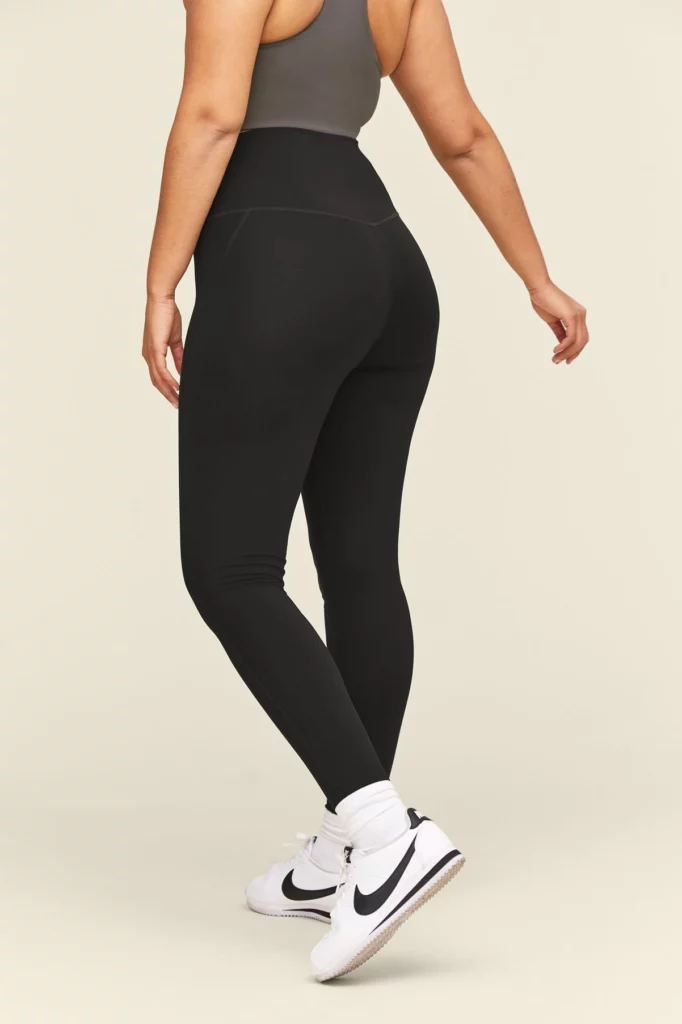 5 stars- 15,970 reviews
Their number one best-selling leggings come in a variety of different colors and sizes, from XXS to 6XL.
These leggings boast a four-way stretch for extra comfort and also compressive material to keep everything in place during your hardest workout. Plus, they're made from recycled water bottles. How cool is that?
---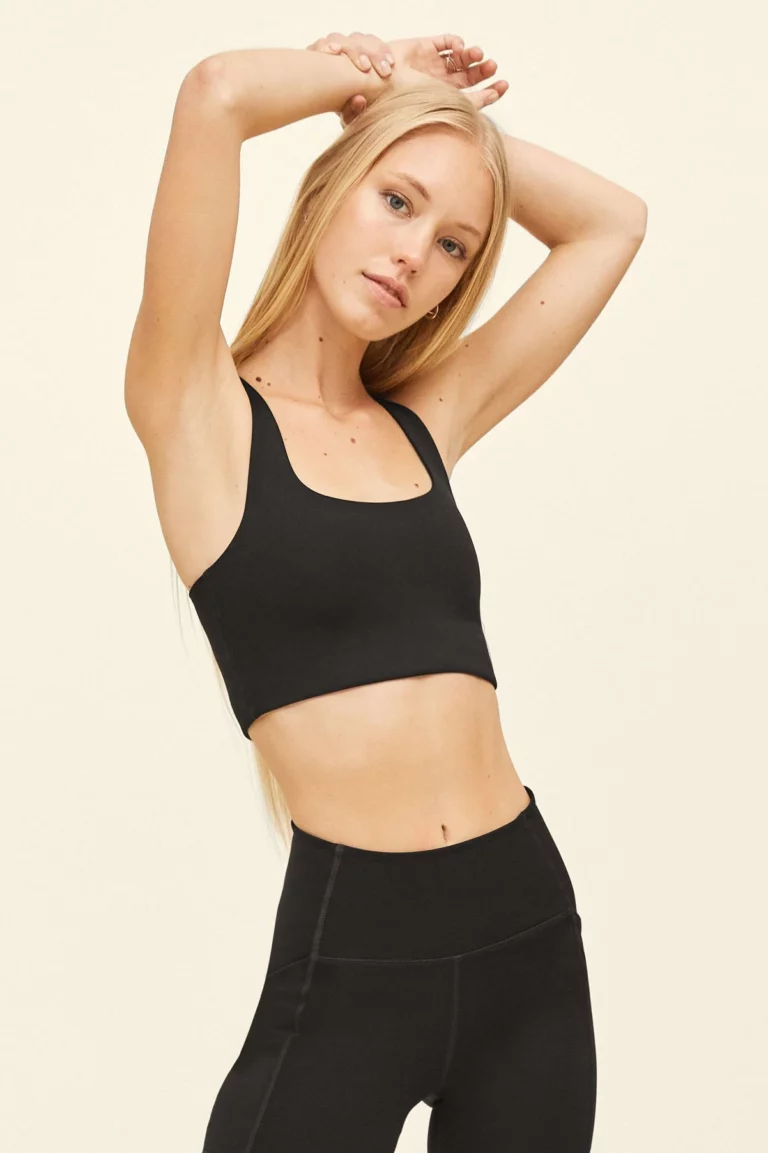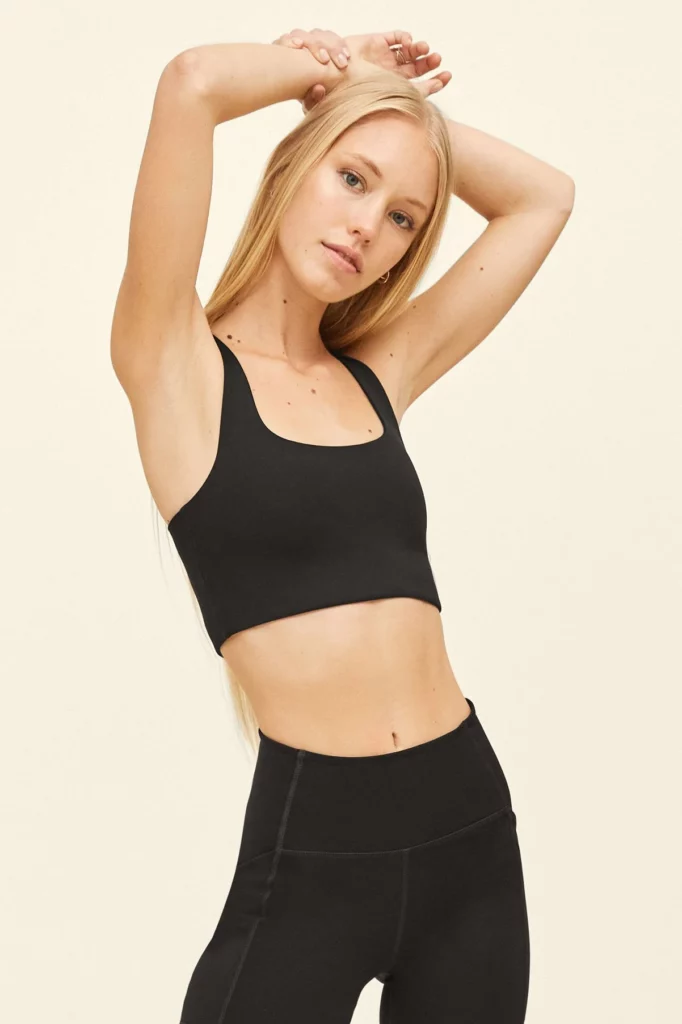 5 stars- 12,952 reviews
Also a best-selling item, this sports bra has a built-in support band and a long-line silhouette for ultimate support during your next workout.
It also features their four-way stretch material and is made of 79% recycled water bottles.
RELATED: 11 Amazing Activewear Brands like Lululemon
Girlfriend Collective Customer Reviews
Their website features amazing reviews (around 20,000 5-star reviews), but I always like to search on other websites as well since I've noticed brands don't like to highlight negative experiences.
The only complaints I found were regarding price. They're definitely a bit of a splurge, but the quality is worth it! I also found a couple of reviews complaining about their customer service, but most other reviewers were happy with their service.
Overall, here are the top points of feedback about Girlfriend Collective from other customers reviews:
High-quality
Durable
Ethical and sustainable
Easy returns
Most customers had positive experience with customer service
Some say shipping can be a little slow
Rewards Program
Aside from discounts, you can get on first-time purchases, Girlfriend Collective also offers a rewards program called The Collective.
You can receive 25 points for signing up (worth $2.50), plus earn points for completing different tasks (such as placing orders, leaving reviews, following on social media, and referring friends).
They also have different tiers of rewards memberships that give you access to additional benefits. You can become a Jade member by spending $250 overtime and a Sage member by spending $450 total.
You can earn 1 point per $1 spent, and points can be spent as follows:
100 points = $10
250 points = $25
$500 points = $50
Return Policy
If something doesn't work out for you, they accept unworn and unwashed returns with tags attached within 30 days of the ship date.
There is a $7 restocking fee for mailed returns if you want a full refund, but drop-off returns and exchanges are free. Or, if you're a Sage or Jade member of their rewards program and live in the United States, returns and exchanges are free.
Bottom Line
Overall, Girlfriend Collective is a great way to shop more sustainably while also adding high-quality, comfortable, squat-proof leggings (or other gear) to your activewear collection. They are definitely one of my favorite pairs of leggings—I'd put them up there with Lululemon!
We hope this Girlfriend Collective review helped you decide whether or not this brand is for you! We, however, are big fans!
UP NEXT: 13 Best Sustainable Clothing Brands