Ever wondered if Alo Yoga is worth the hype? Look no further, because we're gonna deep dive into our own Alo Yoga review to see if this is the brand for you!
Today, our main character is Alo Yoga, a company that prides itself on creating the best yoga apparel, spreading yoga culture, and inspiring mindful and bodily wellness to their customers and community.
Offering yoga clothes for women and men, yoga gear and accessories, and also yoga classes in select cities, Alo Yoga is where beginner and expert yogis go when they dream.
In this Alo Yoga review, we're going to go over everything you need to know and also answer the question: Are their leggings worth it? Let's get started!
Plus, check out the 18 Best Athleisure Brands to Get You To The Gym!
What is Alo Yoga?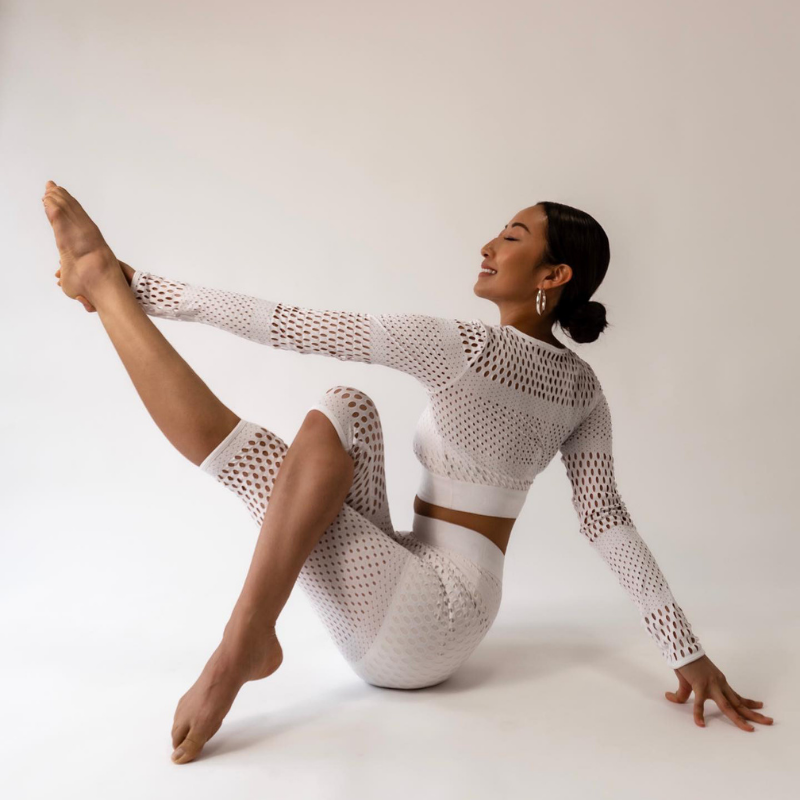 Alo Yoga is a clothing company that believes mindful movement leads to better living. From traditional yoga clothes to comfortable streetwear, Alo Yoga offers apparel for when you're meditating on the mat or practicing mindfulness on the go.
Whether you're just starting out in the yoga-sphere, or if you've been downward dogging it for a while, Alo Yoga has everything from tops, bottoms, mats, sweaters, shoes, and even dresses. To get a more in-depth feel of what Alo Yoga is all about, keep reading!
Alo Yoga Company Review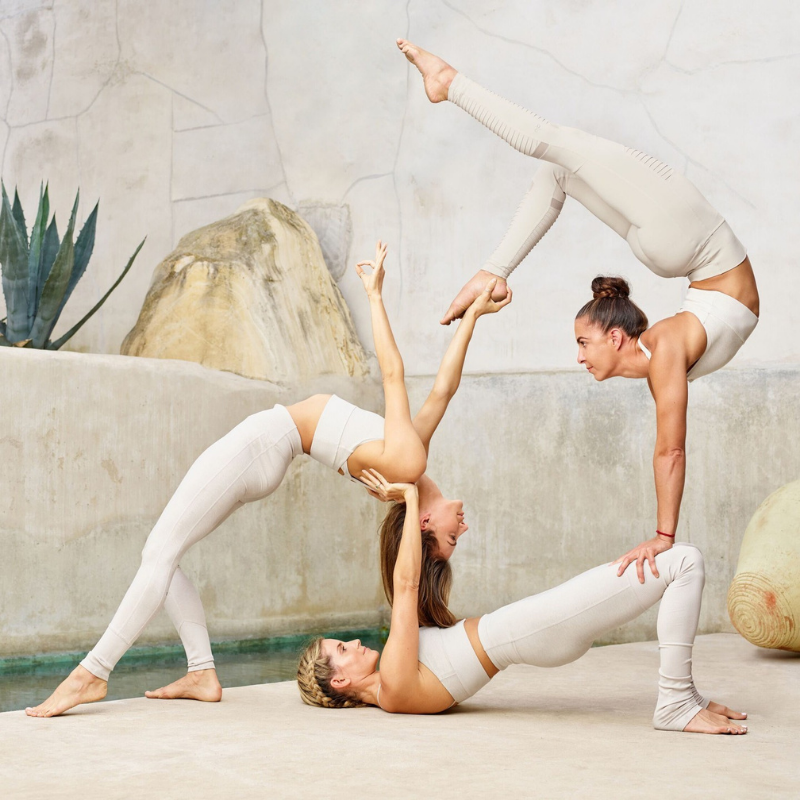 In 2007 in Los Angeles, the idea of Alo Yoga was born from childhood best friends, Danny Harris and Marco DeGeorge. Part of the idea behind Alo Yoga was the importance of protecting and respecting the elements of nature, which is why Alo is an acronym for Air, Land, and Ocean.
The mission behind the brand is to inspire mindfulness from the mat to daily life, hence why the apparel is also geared as streetwear. Alo Yoga wants to use clothing as a vessel to create a culture and community where everybody feels powered, supported, loved, and transformed.
In addition to their emphasis on community, Alo Yoga is also huge on having an ethical, humane, and sustainable production process.
Alo Yoga is 100% sweatshop-free and WRAP (Worldwide Responsible Accredited Production) certified, meaning the Alo Yoga factories are verified for compliance in safe, legal, and ethical labor, processes, and conditions.
The company tries to minimize their environmental footprint as much as they can. Alo Yoga monitors dye cycle times to prevent excess water and dye use, and all stores including headquarters are solar-powered and paperless.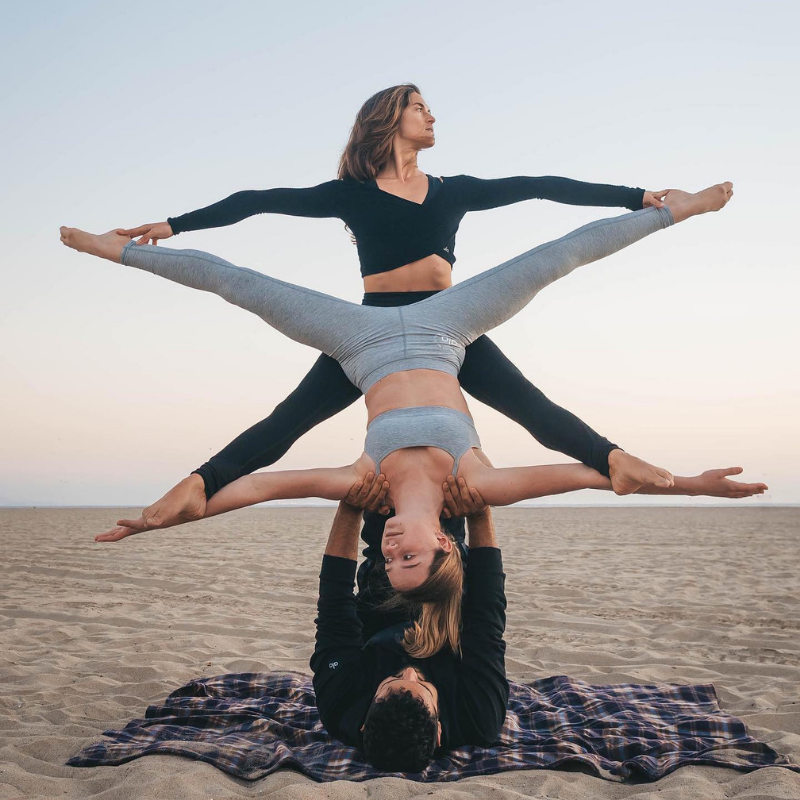 Overall: ★★★★ 4 stars
Based on what customers are saying, Alo Yoga is a reliable brand with very cute and trendy clothing. For being dual athleisure and streetwear, the brand is definitely worth checking out. However, there are some reviews on the brand about the apparel not being size-inclusive.
Price: ★★★★ 4 stars
Alo Yoga is a pricey brand, with their leggings alone ranging from $78 – $120. For that price, shoppers expect the highest of quality, but some reviews say that on some products, there's nothing special to behold. Many customers recommend buying Alo Yoga secondhand for a more reasonable price.
Shipping/Returns: ★★★★ 4 stars
Alo Yoga ships internationally, almost everywhere. They have a 30-day return policy, but do not offer exchanges.
Sizing: ★★★ 3 stars
With so much emphasis on community, it's surprising that Alo doesn't offer a wider range of sizes. In leggings, the biggest size they offer is size 14. Some customers also say the leggings are designed to better fit taller women.
Quality: ★★★★ 4 stars
If we're talking streetwear, many customers are satisfied with how comfortable and stylish Alo Yoga apparel is. The clothes are beautiful, and the colors and patterns are gorgeous. In fact, some customers say the clothing is better for streetwear than yoga. Generally, it appears some collections are more high quality than others.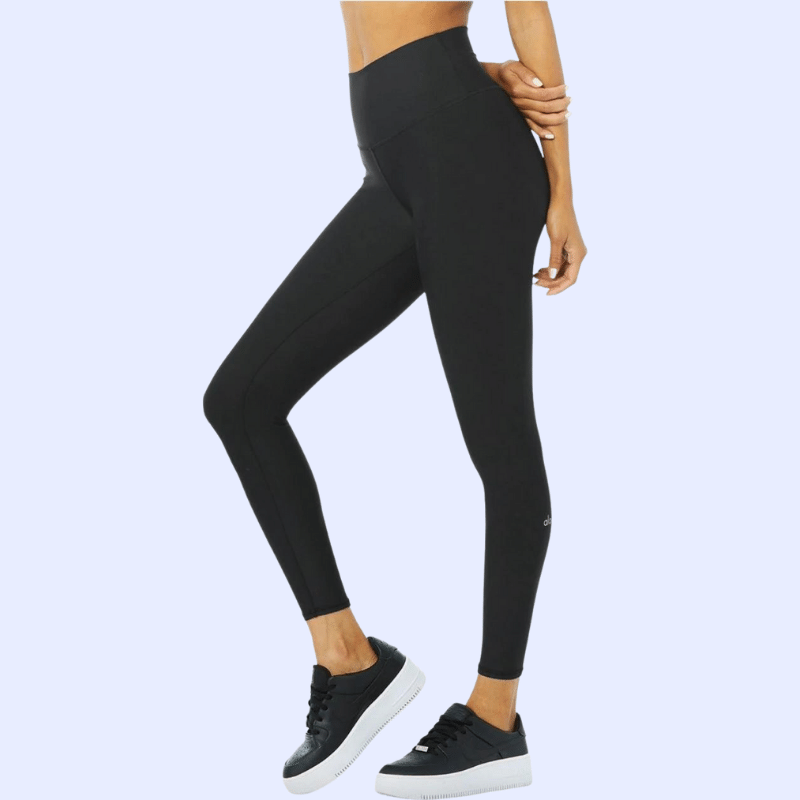 Alo Yoga's most popular leggings are popular for a reason. With a variety of fun and super cute colors to choose from, these leggings are buttery soft, and long-lasting. They are perfect to wear to yoga class, and then to the mall afterwards.
The downside, some customers say the fabric bunches up if you're on the shorter side. If that's you, Alo Yoga does offer a Capri version of these leggings.
---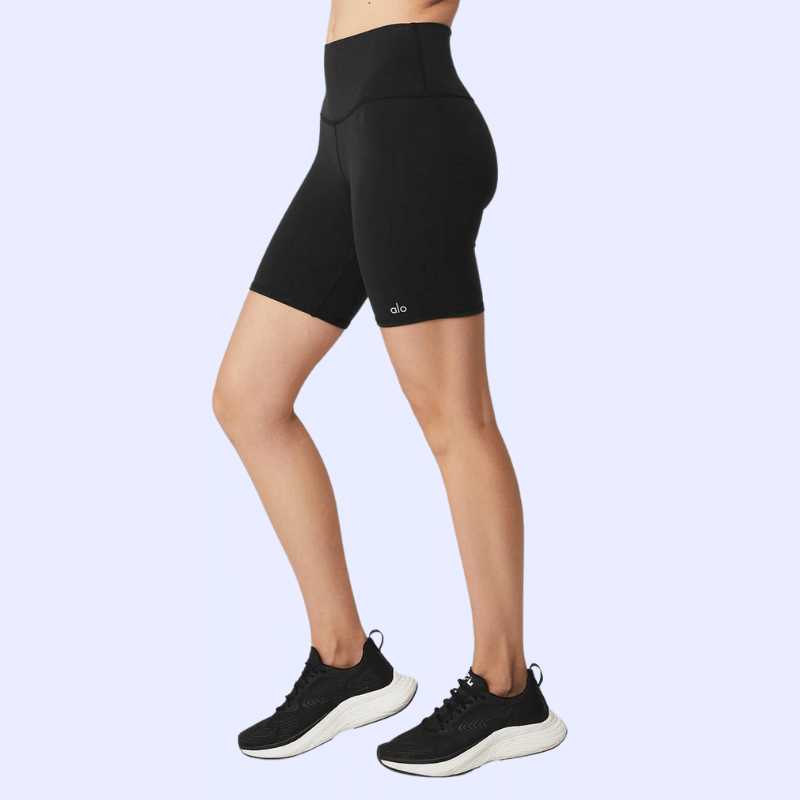 Another Alo Yoga favorite, these biker shorts are well-received in all areas: good quality, good compression, and available in a bunch of different colors. Flattering on the body without it being too tight, these biker shorts are perfect for any workout — and are thick enough to not worry about them being see-through!
---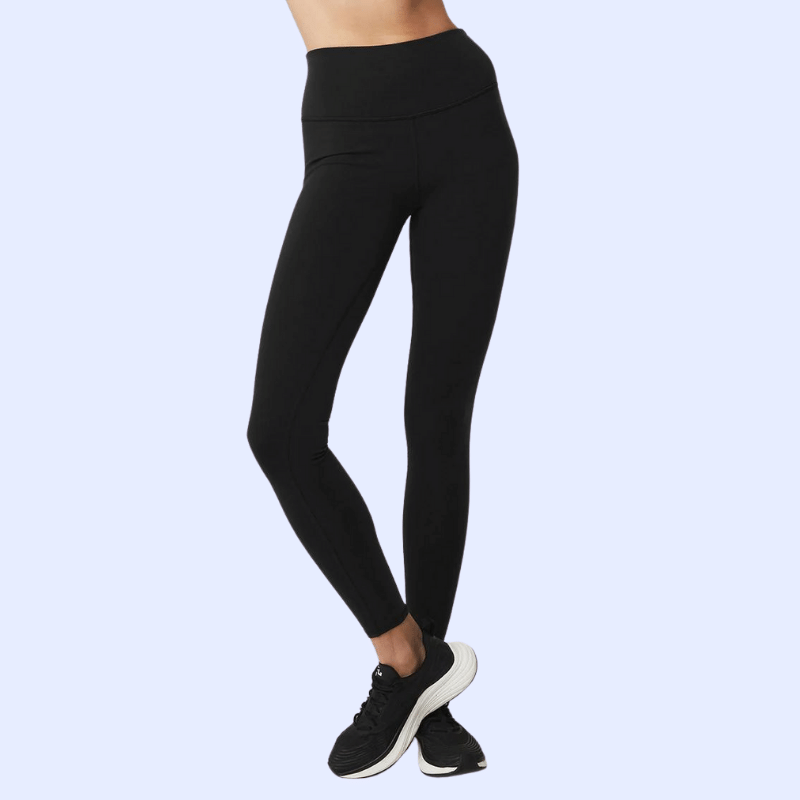 For lifting, sculpting, contouring, and smoothing, these leggings are made with moisture-wicking odor-resistant technology for when you go hard during your workout.
Customers are saying the material is very thick at first, but once you put them on, the fabric sculpts and shapes itself to fit your body for the ultimate comfort.
---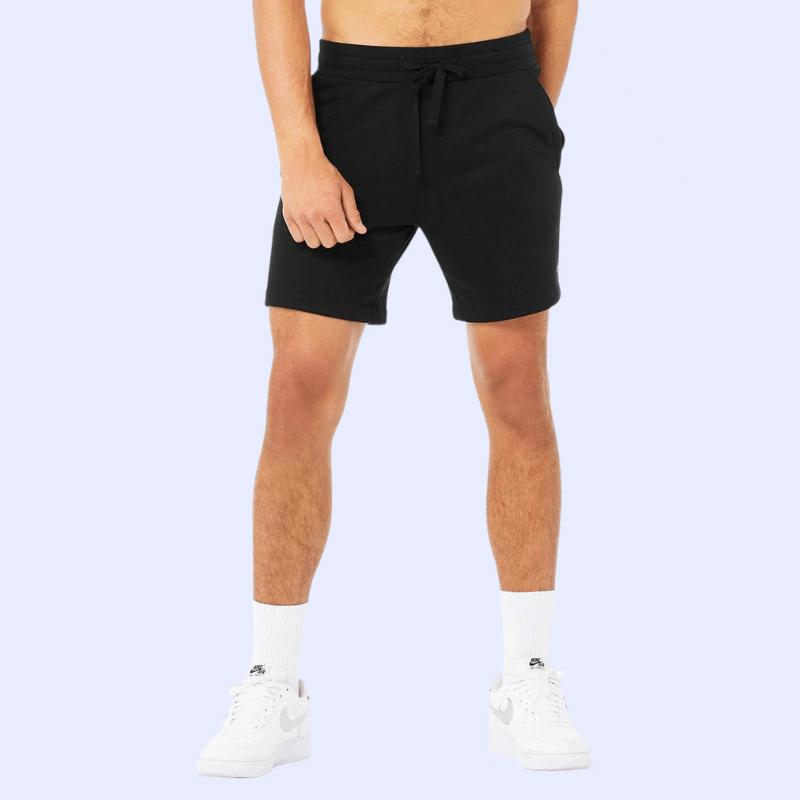 Made from French terry—a knit fabric that's soft, plush, and absorbent—these shorts can be worn in the gym or when you're running errands. With a drawstring to adjust the waistband and zippable side pockets, these shorts offer fashion and comfort at the same time.
Customers are saying these shorts are true to size and fit excellently. The shorts can be dressed up or down, and the material is super soft and not itchy!
---
Alo Yoga Reviews: What Other Customers Think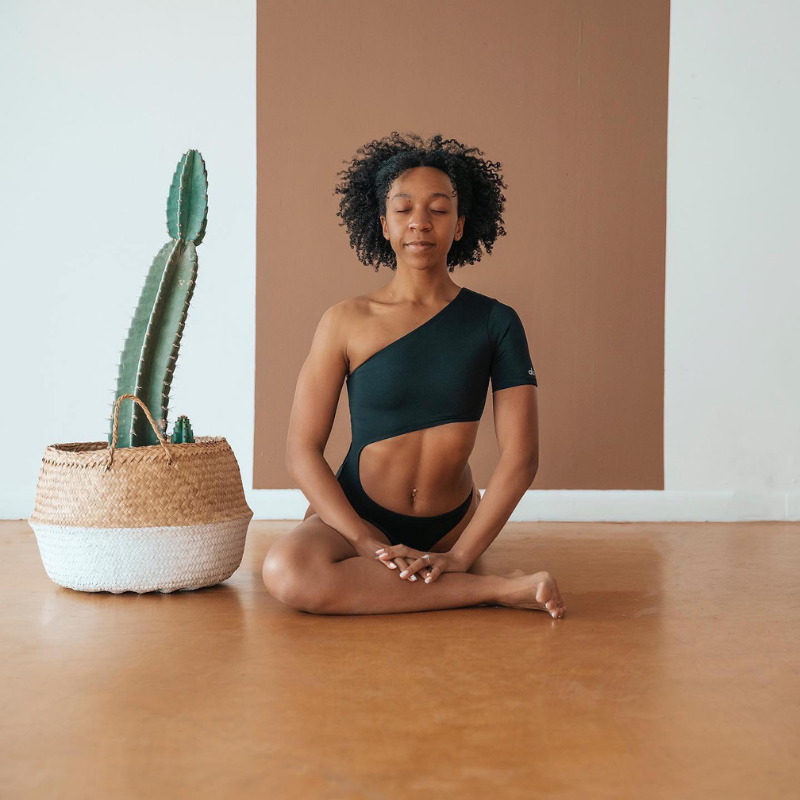 Everyone wants to feel assured of what they're buying, especially if it's online. Because of that, we combed through tons of reviews of Alo Yoga by real customers just for you. Here are some of the major points we found:
the clothing is beautiful and fashionable
only worth the price for certain products
some of the leggings can be unflattering on shorter people
not as size-inclusive as other brands
environmentally-conscious and ethical sourcing
comfortable for working out, streetwear, and loungewear
FAQ
Does Alo Yoga Run Small?
On one hand, Alo does offer some smaller sizing options than you might typically see at other yoga studios. However, on the other hand, there are many different body types out there and what feels right for one person may be too tight or too loose for someone else.
Ultimately, the best way to know if Alo fits your body type is to try it out for yourself and see how you feel in their leggings and tops.
Alo Airbrush vs Airlift Leggings
Airbrush and Airlift are two of Alo's most popular styles of leggings, so you're probably wondering, what's the difference?
Alo's Airbrush Leggings have a classic fit and high-rise waist for a flattering look, as well as a seamless construction that means no bunching or bulging. They are sculpting and smoothing with a length that hits at the ankle. Basically, they are thicker than the Airlift leggings and great for holding everything in place.
The Airlift leggings, on the other hand, are somewhat stretchier for more flexibility. They're breathable and made to feel like a second skin.
Return Policy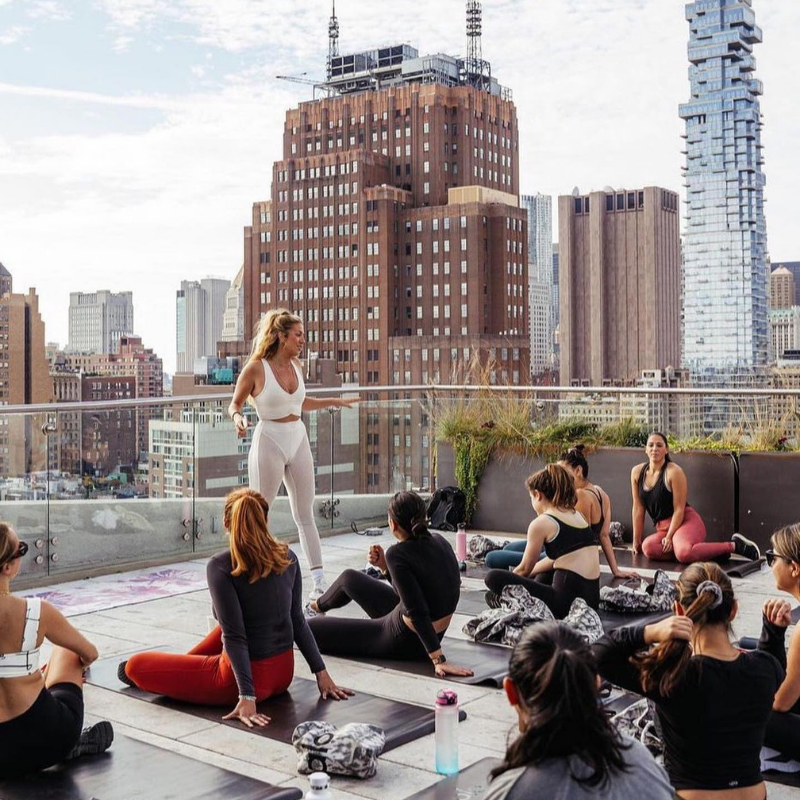 As stated before, Alo yoga does not currently offer an exchange or price-matching policy, but they do have a 30-day return period. For online orders, the product has to be in a sellable condition: unwashed, unworn unused, and/or unaltered to receive a full refund.
For in-store purchases, the 30-day return period stays intact, but you have the choice for a refund, or store credit.
Additionally, if you purchase something from in-store then decide you don't like it when you're back home, Alo Yoga allows you to easily send back the product through the mail by filling out an online return form.
Is Alo Yoga Worth it?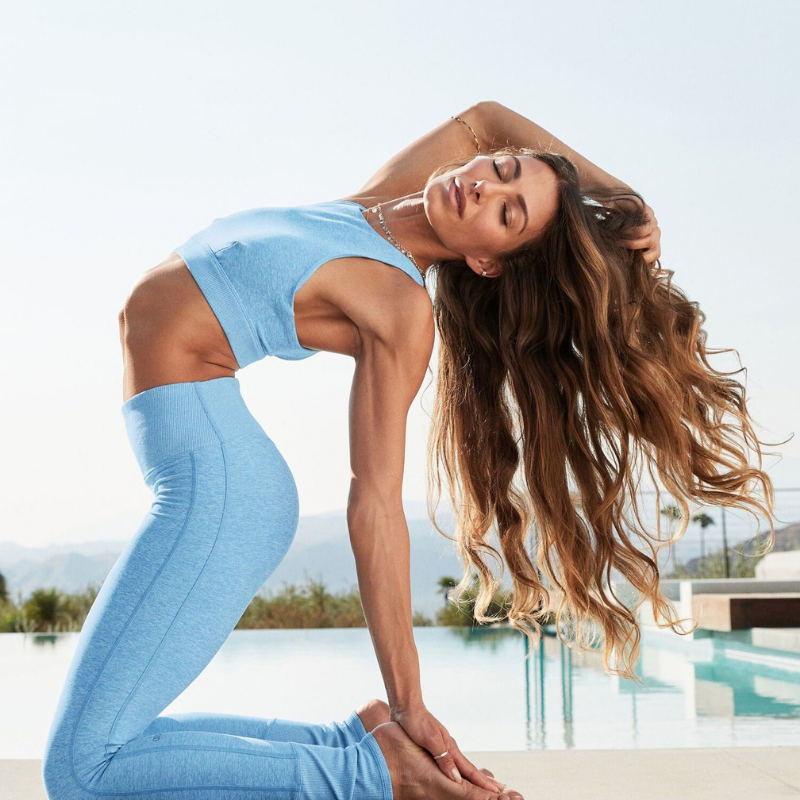 And so our journey exploring Alo Yoga has come to an end. A brand with beautiful styles, an awesome mission statement, and ethical manufacturing processes is everything we love to see, so we think it's worth checking out! Even if you buy secondhand from a different store, Alo Yoga clothing will still represent the same purpose and values, and will still have you looking good.
Whether you've been looking for a new brand to try, or you want to treat yourself to a little splurge, Alo Yoga is overall a reputable company that's loved for a reason. Why choose between comfort and fashion when you can have both? From the mat to the streets, Alo Yoga's apparel will have you motivated to move and feel like your greatest self.
Brands like Alo Yoga
If you're still not sold on Alo Yoga, or if you want similar brands to Alo Yoga, check out our list below: