Some people need boots that focus on functionality and durability, while others solely choose them for style. Not to mention that when searching for the top boot brands, you're bound to come across many different companies and options.
Two top brands are Thursday Boots and Red Wing, which get compared frequently.
In this Thursday Boots vs. Red Wing review, we're going to take an in-depth look at their similarities and what brand might be a better fit for your needs.
Thursday Boots vs. Red Wing Overview
Thursday Boots
Red Wing
– Boots cost $150 – $300
– Offers more stylish boot designs
– Offers boots for men and women
– Offers some clothing items as well
– Free USA shipping over $50
– Free returns over $50
– Not very frequent sales or discounts
– Boots cost $250 – $400
– Focuses on work boots
– Offers work boots for men and women
– Offers other types of leather goods
– Free shipping on orders $75+
– Free returns within 30 days
– Built with durability and reliability in mind
RELATED: Thursday Boots Review
What They Offer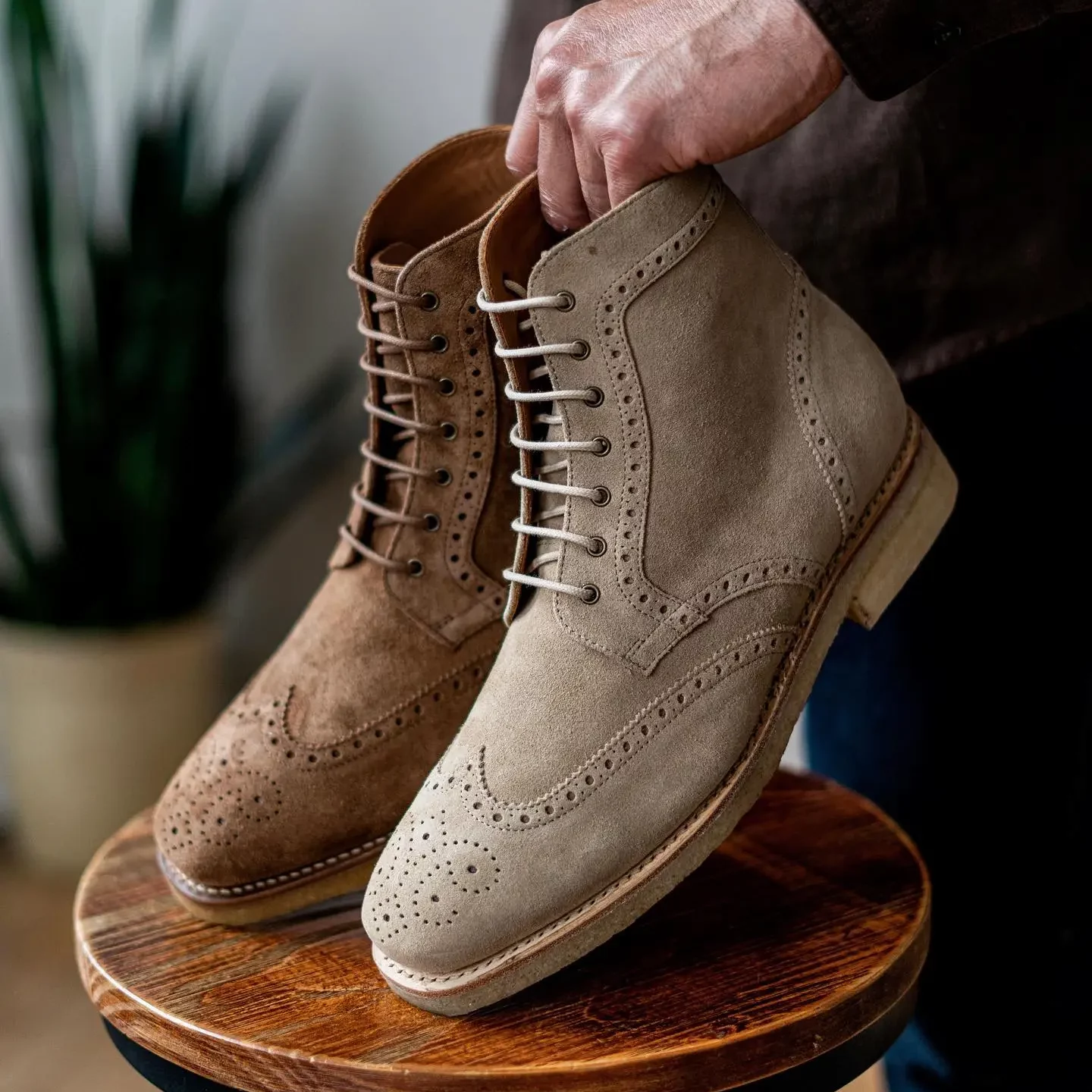 Thursday Boots focuses more on everyday wear whereas Red Wing focuses more on work boots.
If you're searching for a stylish pair of boots that fit a wide range of outfits, Thursday Boots is an excellent choice. They offer a variety of top designs and timeless trends (like the Chelsea Boots).
With a catalog consisting of footwear, outerwear, and other casual clothing items, they have many accent pieces available for your wardrobe. Everything is neatly categorized, allowing shoppers to find exactly what they're looking for.
The company also offers free shipping and returns on all orders in the USA, and you can even find a decent amount of shoe care products to pair with their boots.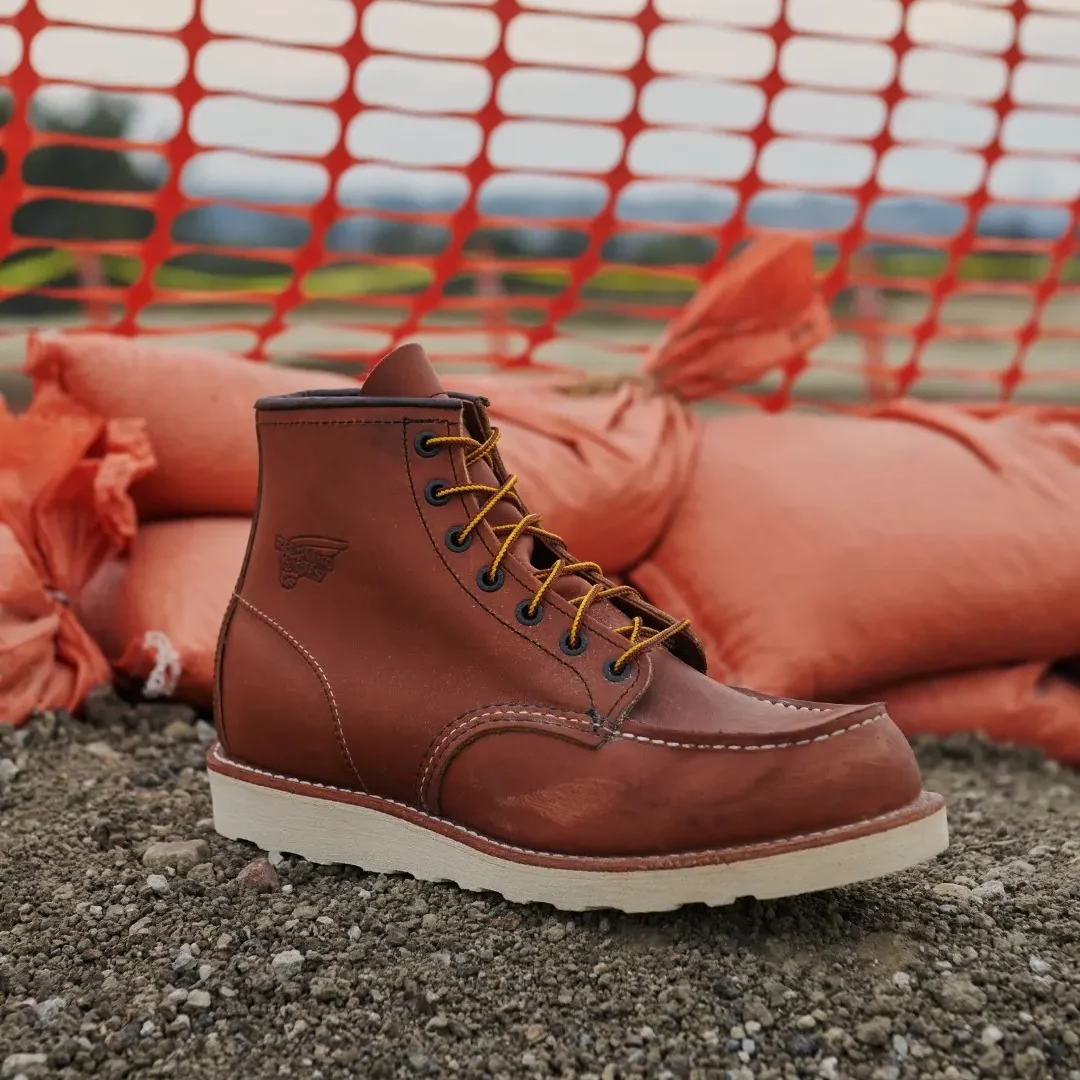 Known for their reliable work boots, Red Wing's main focus is for added protection on the job site rather than everyday wardrobe staples.
Still, you can find many different designs, each of which comes with a construction quality that helps defend your feet against harsh working conditions.
If you'd rather stick to something that's more stylish, don't hesitate to look at their heritage collection, which takes a more casual approach while still being protective.
No matter which route you take with their catalog, all of their boots are made with upstanding quality.
Quality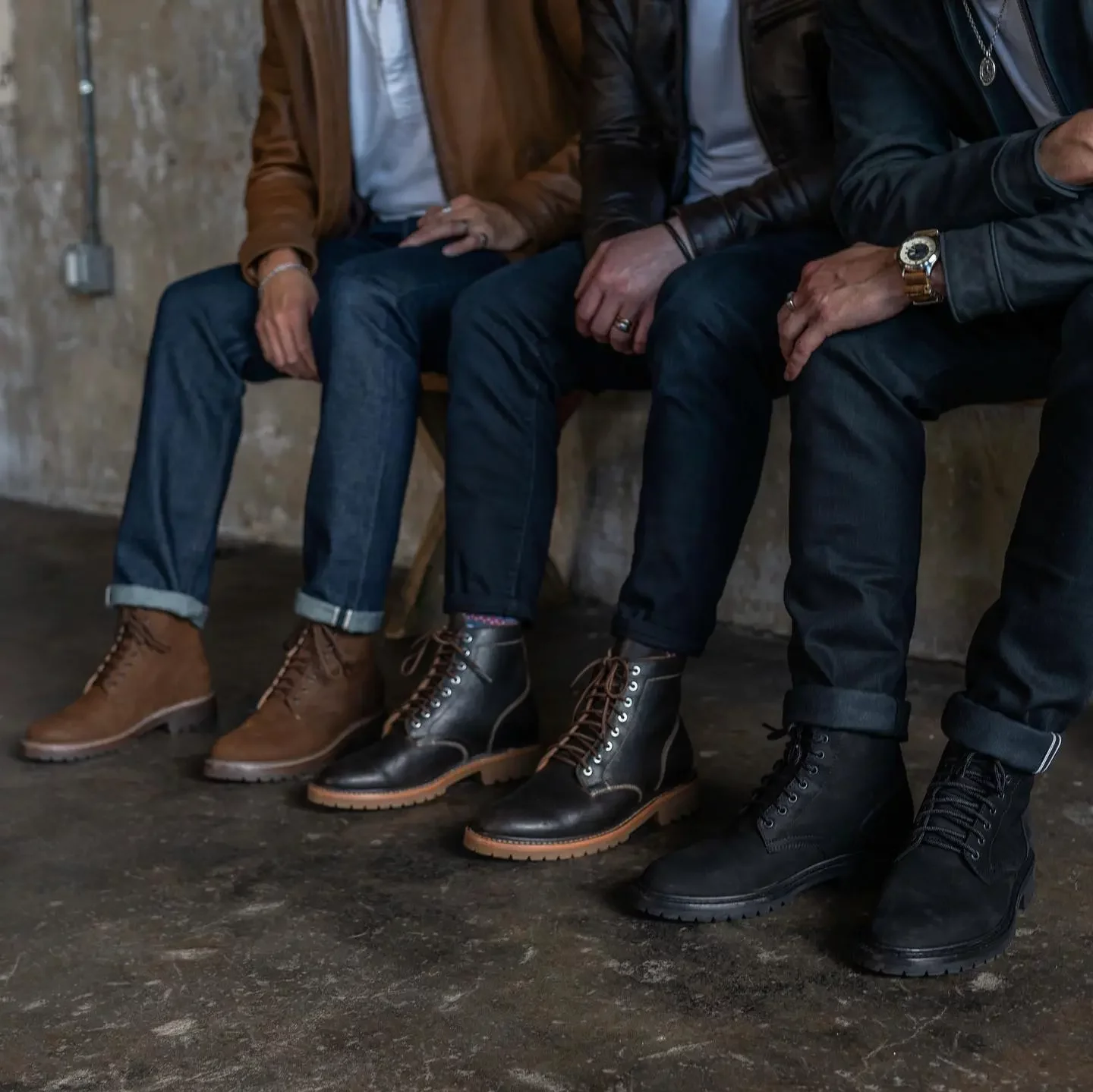 Thursday Boots puts lots of effort into their products, starting with the materials used to craft the boots.
Depending on which pair of boots you go for, you'll encounter materials such as horween leather, Thursday chrome leather, WeatherSafe suede, and matte leather from cowhides.
Plus, the company focuses on crafting its products surrounding their core values, such as ethical sourcing and quality craftsmanship.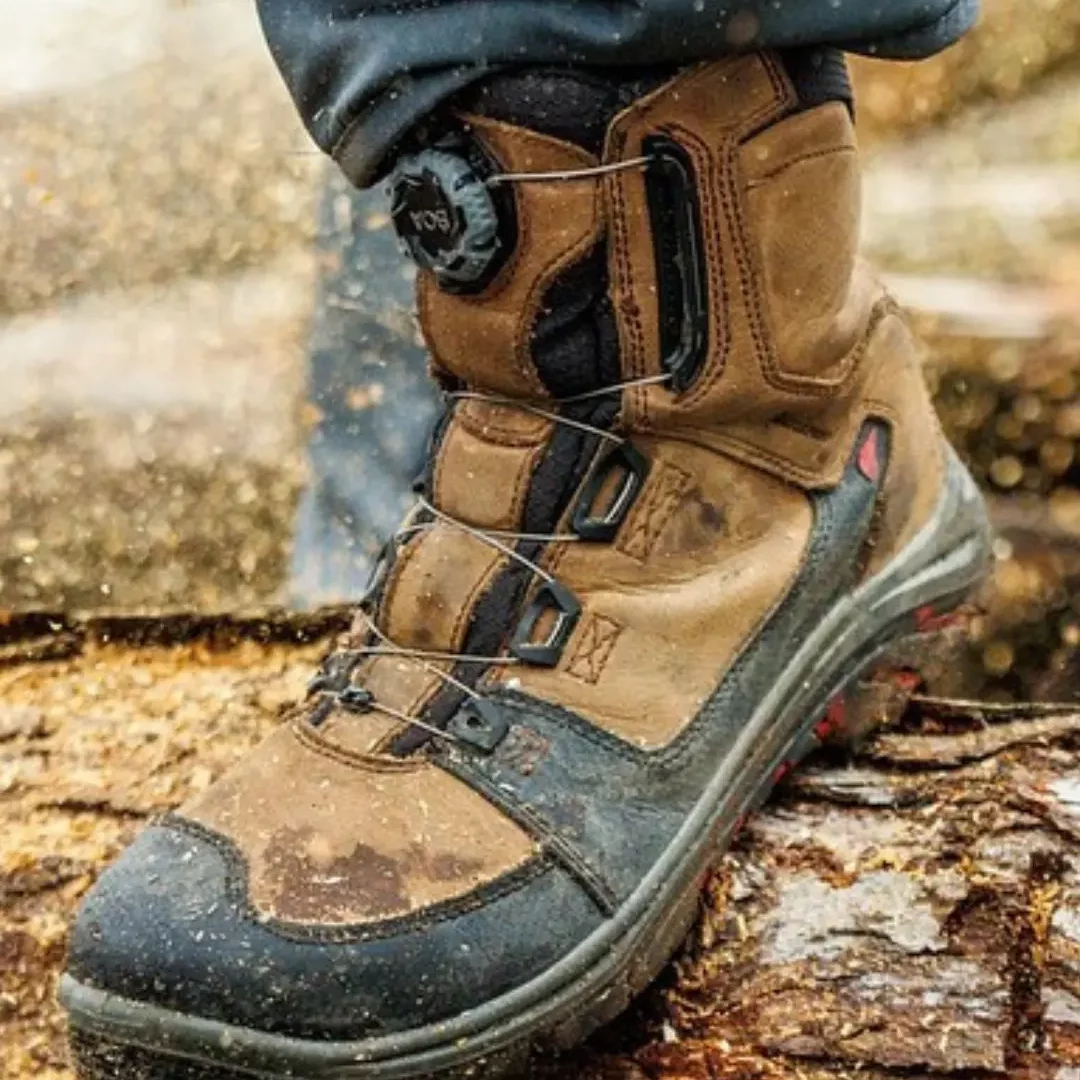 Red Wing is also widely known for the quality of its products.
Although they may have many stylish designs, they are well-known for their craftsmanship and for creating durable boots that last for years (and in some cases, decades).
Their boots are made to take a beating, stocked with various protective features such as waterproofing, protection from electrical hazards, steel toe, and more.
If you spend your time in potentially dangerous working conditions, Red Wing's are definitely the better solution compared to Thursday Boots.
RELATED: Timberland vs. Red Wing: Which Is Better?
Pricing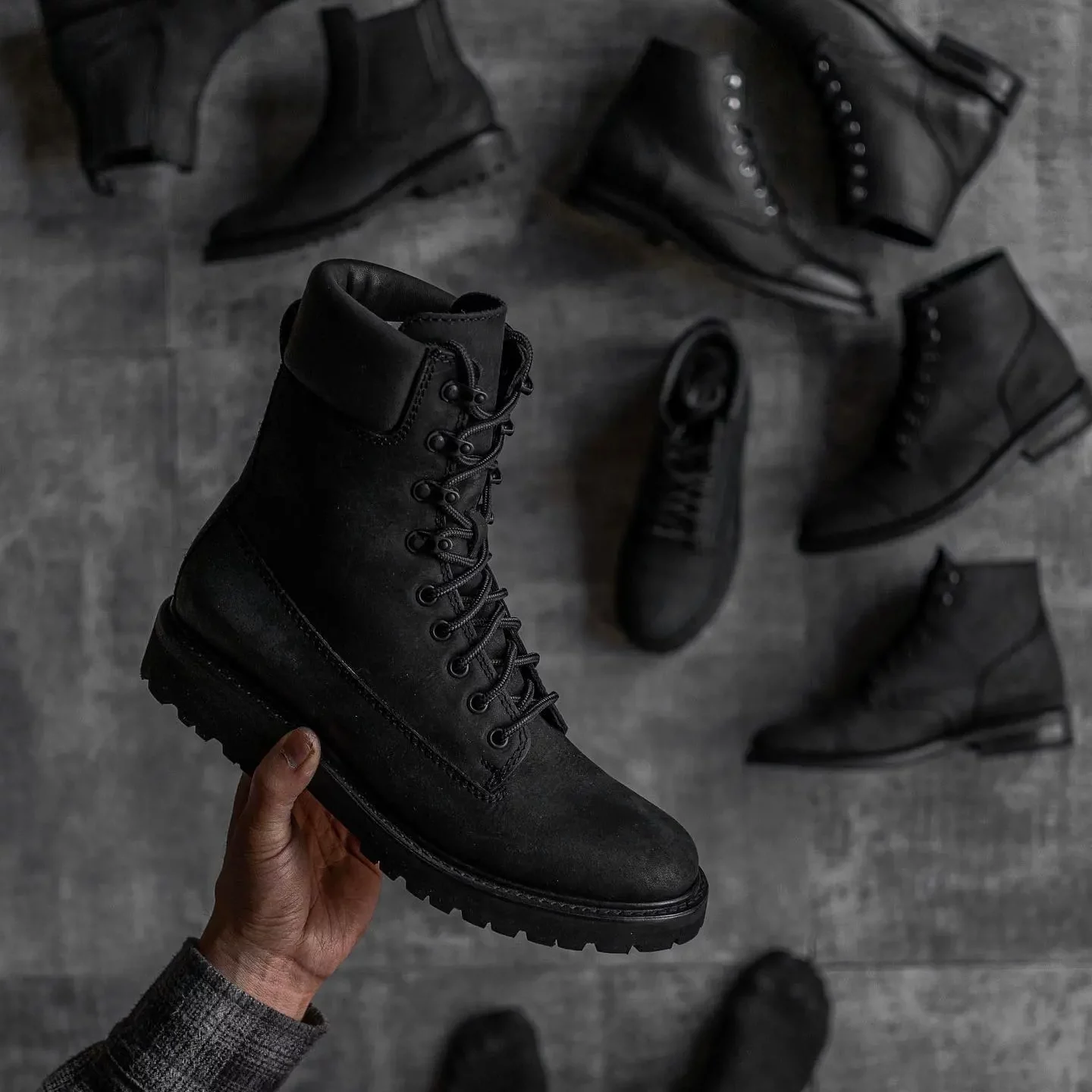 When comparing Thursday Boots vs. Red Wing, the similar price points might make it even harder to decide.
That being said, Thurdsday Boots are slightly more affordable than Red Wing.
Many of Thursday Boot Company's boots range from $150 to $300, which is a decent price for a quality pair of boots.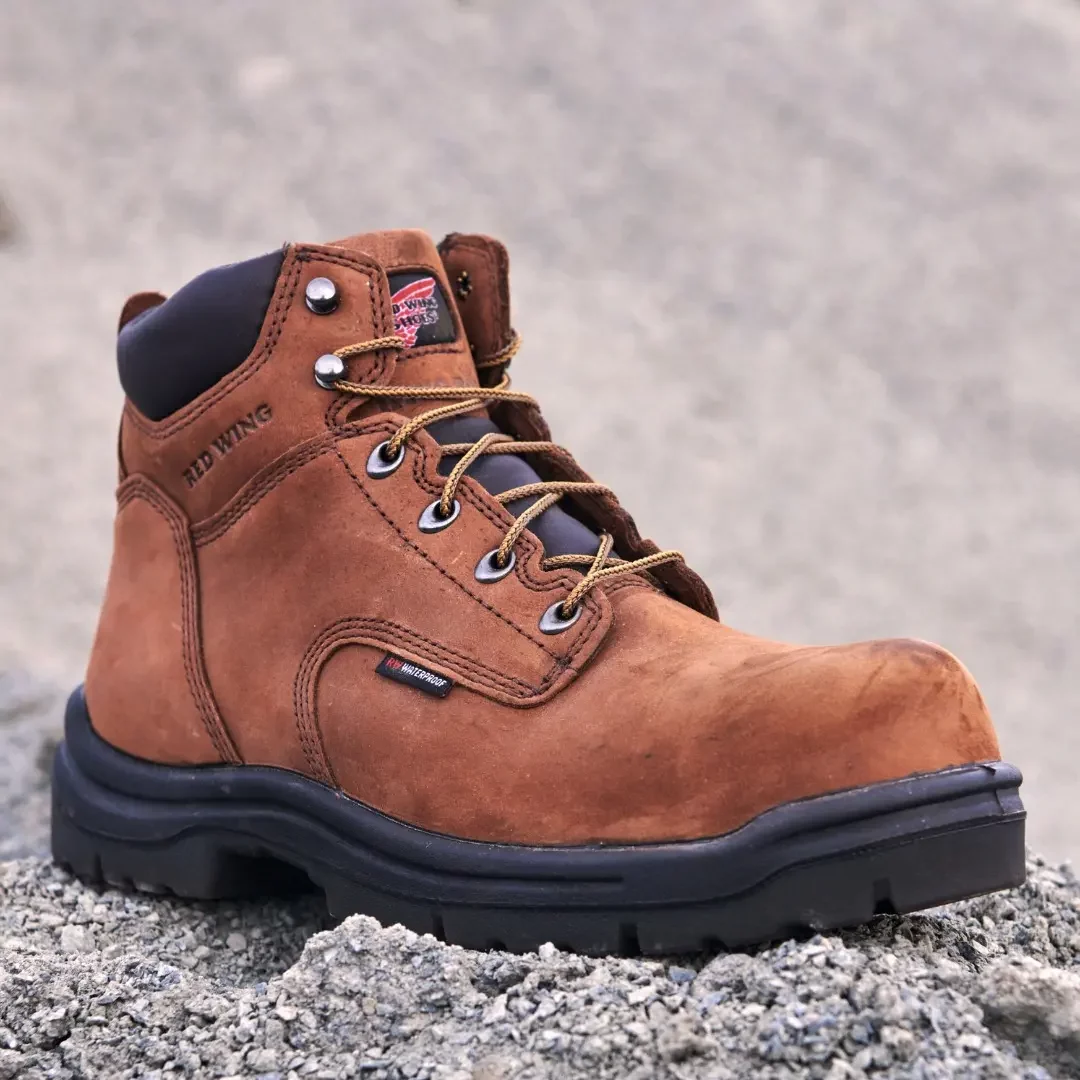 If you're leaning more toward Red Wing, you can expect to pay a little more, regardless of which pair of boots you go with.
A lot of their footwear ranges from $250 to $350, but they also come with many more features in comparison and offer extra protection.
This price range can be expected across any of their collections, but many of their die-hard customers feel they're worth the cost (especially for those who work in harsh conditions).
With proper care, your Red Wing boots can last years without wavering in their quality.
Shipping & Returns
Thursday Boots offers free shipping and returns on orders over $50 to the United States, and they ship to more than 100 countries across the world.
Their international shipping costs will vary based on the location, and you can expect it to be a bit more expensive to process than domestic orders.
Nevertheless, you can find detailed information about shipping costs pertaining to your country on their website. Return shipping for international customers is covered for items that cost $80 or more.
According to their return policy, customers have 30 days from the date they receive their order to initiate a return request, and items have to be unworn, undamaged, and in re-sellable condition.
What Customers Have To Say
It's pretty clear to us that both brands have plenty to love about their products, but this can make it challenging to discern where your money should be spent.
Below, we've included a few customer comments from online reviews.
A few customers have encountered shipping issues with Thursday Boots
Many feel Red Wing offers superior quality
Others don't think Thursday Boots pricing is fair based on their quality
Red Wing is a great choice for reliable work boots
People enjoy the style of Thursday Boots, but the quality doesn't seem to match
Red Wing offers more long-term durability
RELATED: Red Wing Boots Review: Worth the Money?
The Bottom Line
Both companies offer something unique, but Red Wing is the better fit for anyone who needs durable work boots that are fit for harsh conditions.
Thursday Boots is stylish, but their quality isn't as good as Red Wing. Although Red Wing is a bit more expensive, we feel it's worth the splurge.
That said, if you like Thursday Boots' styles a little better, you can't go wrong with them either. We just wouldn't recommend using them for tough working conditions as they may not be as protective as Red Wing.