If you're shopping around for new boots or sneakers, it can take time to discern where your money is best spent.
Both Timberland and Red Wing are well-known shoe brands, but they carry some unique qualities that make them personal favorites for many people.
In our Timberland vs. Red Wing guide, we'll take a look at their differences and similarities to see which brand is the best choice for you.
Timberland vs. Red Wing (Overview)
Timberland
Red Wing
– Substantial catalog of footwear, including work boots
– Work boots cost $150 – $250 per pair
– Options for men, women, and kids
– Offers a sale section as well as teacher, student, and military discounts
– Timberloop recycling to mitigate waste
– Offers 30-day free returns
– Focuses on work boots, but also has some other shoe types
– Work boots cost $200 – $350 per pair
– Options for men and women
– Not many discounts or sales
– Multiple warranties provided
– Offers 30-day free returns
Timberland vs. Red Wing (Deeper Breakdown)
What They Offer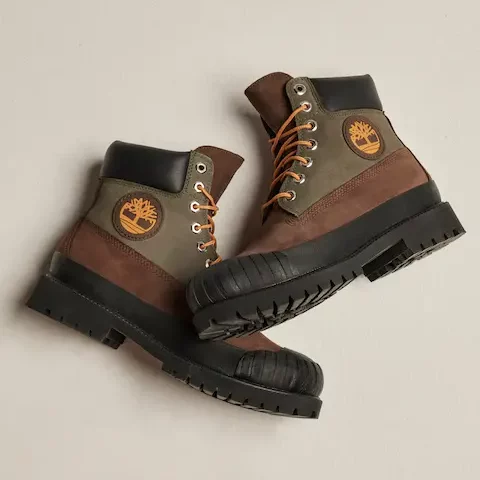 Not only are they widely loved for their style, but Timberland also delivers a manufacturing quality that's reliable. It should be noted that whether you buy boots or something more casual, proper shoe care is essential for long-term reliability.
They also offer a number of discounts for select groups, in addition to a variety of sales to help make things a little more affordable. On top of that, their overall collection is pretty substantial, giving customers plenty to choose from.
You'll also find a decent range of accessories and lifestyle products; the company takes pride in their Timberloop eco-conscious program that helps mitigate waste from their products.
Considering the sheer size of their catalog, you can expect a decent range in pricing, and it shouldn't be too difficult to find something in your price range.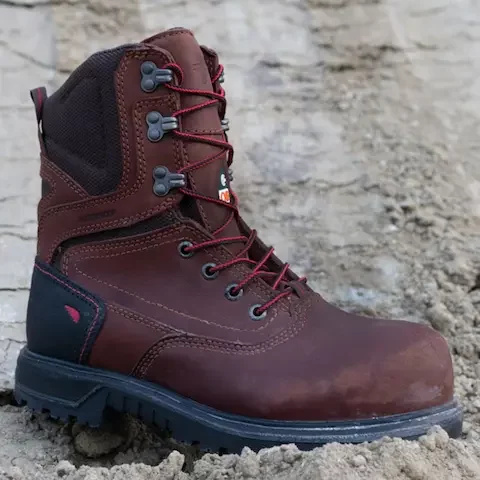 Although their collection and product range may be a little smaller, many people prefer Red Wing boots due to their quality. Both companies may have something to offer those who work on their feet, but Red Wing tends to take durability to the next level.
Unfortunately, you won't find many sales or discounts with this brand, and a decent amount of their products are only available at in-store retail environments.
You can find many beneficial features with their work boots, such as aluminum toes, waterproofing, safety from electrical hazards, and puncture resistance. They also offer many filter options that make it easy to find the exact tech, fit, and style you're looking for.
---
Quality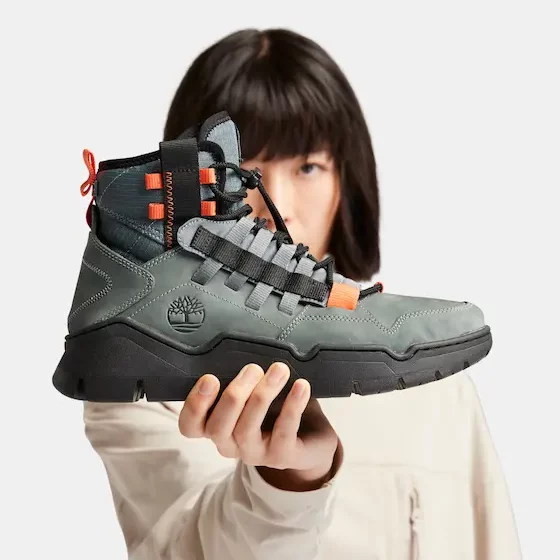 Both companies offer similar features with their work boots, but Timberland isn't as durable. This makes sense since their prices are cheaper.
Timberlands might work fine on a job site for quite a while, but you won't encounter the same range of tech that Red Wing provides.
Nevertheless, Timberland is known to produce some great footwear, they just might not last as long as Red Wing. You can find waterproofing, insulation, and anti-fatigue features, but Red Wing focuses on more safety-related features.
Timberland works perfectly fine if you're looking for a blend of style and comfort, but if you need something built for a serious work day ahead, Red Wing is the better and longer-lasting option.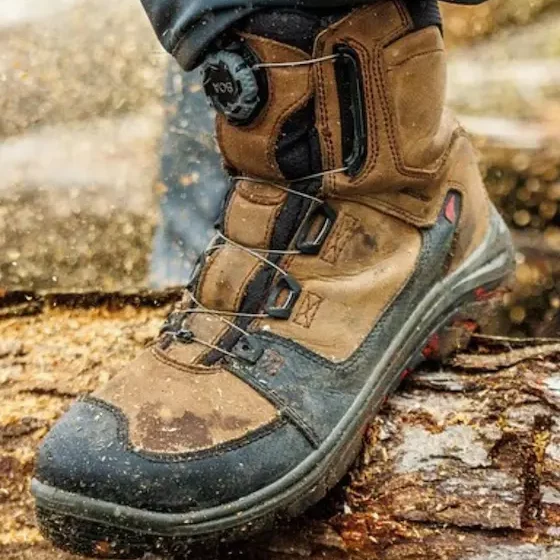 An excellent choice for people who need something more rugged for the workday, Red Wing understands the needs of those who work in harsh conditions.
Their catalog may offer less variety, but each pair serves an intended purpose. It's clear that many people love the quality of Red Wing's boots, many of which have stood by a single pair for 5 to 10 years.
They're also crafted with more durable materials, such as full-grain GORE-TEX leather, without sacrificing comfort and flexibility. Many of their boots also come with a two-density outsole, durable welt construction, and excellent resistance to outside elements.
Other material qualities their boots come with are Red Wing cattle leather, SWEN-FLEX for puncture resistance, dual-density urethane soles, and COMFORTFORCE removable footbeds.
You can also easily sort through the durability of each of their boots, as many are categorized between light, mid-duty, and heavy-duty material quality.
Since Red Wing boots seem to be more durable, we recommend them for those looking for tough work boots for harsh working conditions.
---
Pricing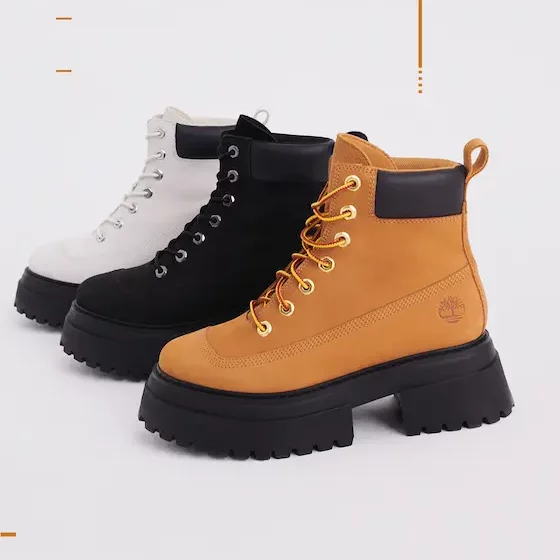 As mentioned earlier, Timberland has a large catalog of shoes, boots, and other products, giving customers a vast range of pricing to choose from. Most of their boots sit between $130 to $200, but a select few can reach above $200 and up to $250.
Customers can also take advantage of their sale section which many products are listed at a discount, some of which are even under $100.
Teachers, students, and military members also have discounts, and many people consider Timberland to be rather affordable.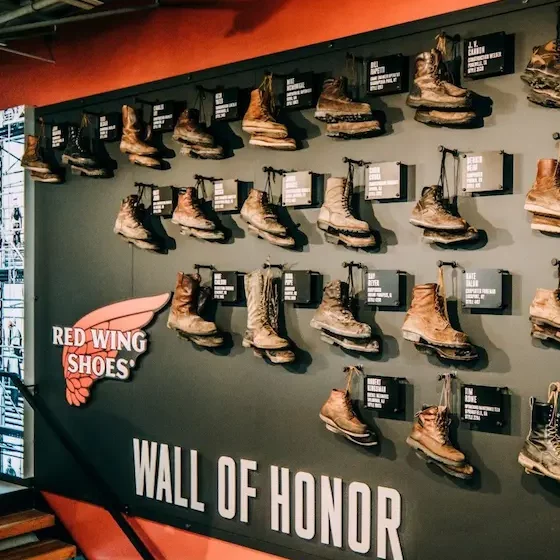 Red Wing is a bit more expensive, as some of their cheapest footwear sits a little over $154.
On the higher end, their products can reach over $350. Considering they don't generally have many ways to save, it's overall more expensive to invest in a pair of Red Wing shoes.
Pricing doesn't change much between products for men and women, but you're definitely paying for quality when you take into account what materials and tech Red Wing provides.
They also offer top-notch shoe care products and care guides to help you maintain your boots for the long run, and these items are pretty affordable. Among most of this category, you'll find pricing ranges from around $10 to $40.
---
Shipping & Returns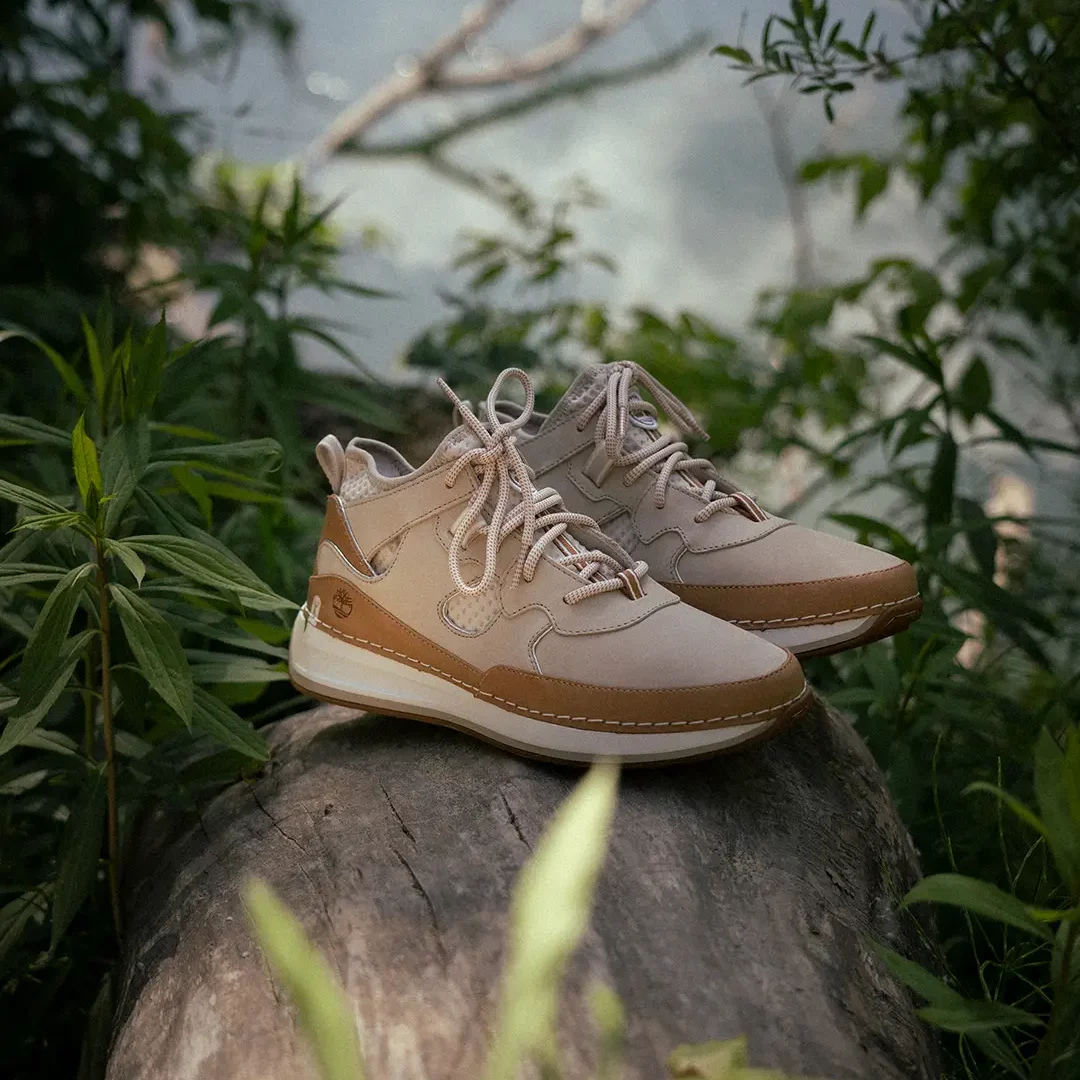 Orders are only processed and shipped on standard Monday through Friday business days, and Timberland products can only be shipped to U.S. territories in addition to Canada.
The company gives customers the option of 3-day free shipping and ground shipping, both of which are bound to arrive in 3-4 days and 4-8 days. You can also upgrade shipping to 2-day or overnight, or choose store pickup.
According to their return policy, Timberland offers 30-day returns in original condition. Timberland will also cover return shipping, so you don't have to worry about losing any money on a return.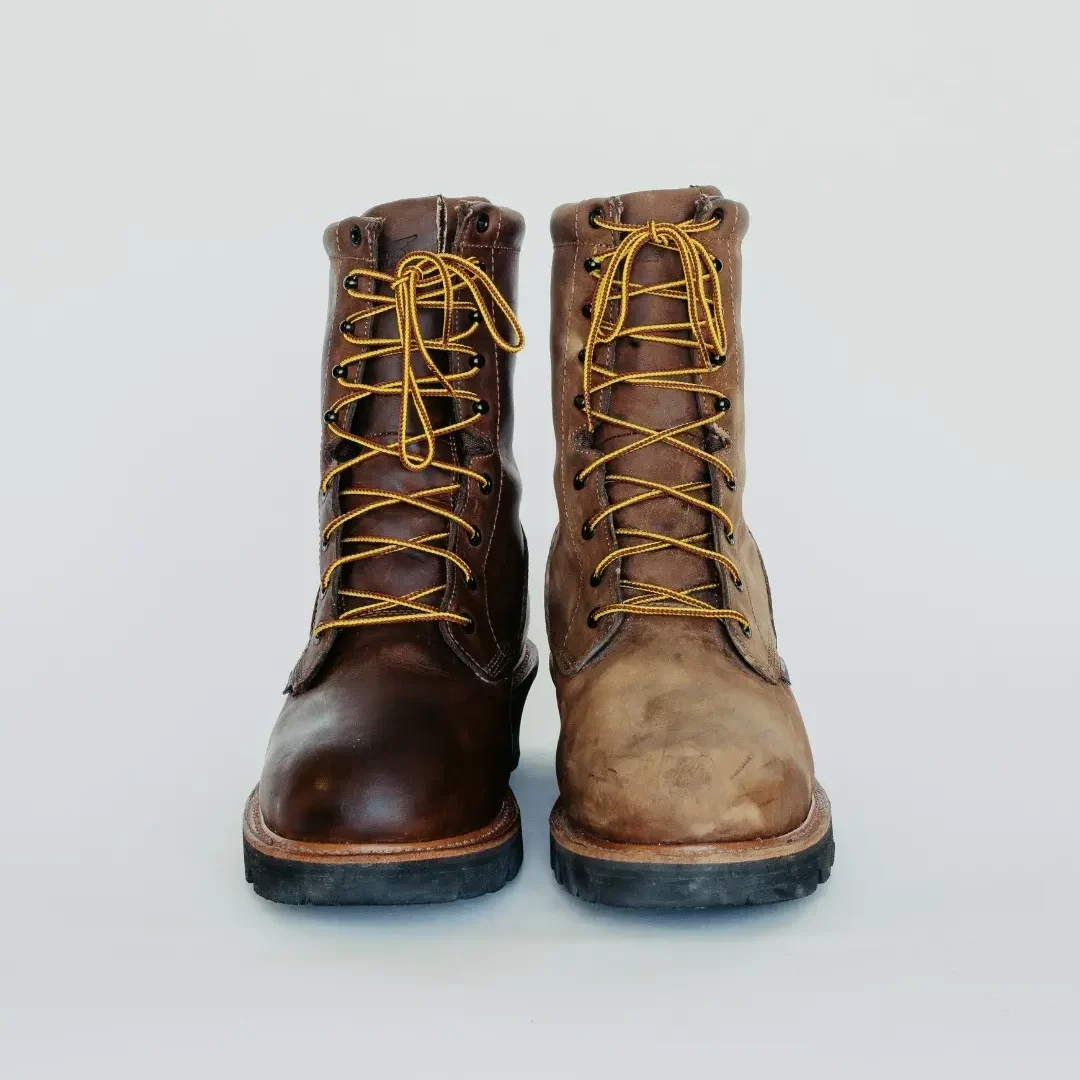 At Red Wing, customers can choose between standard 2–7 day, express 2-3 day, and overnight 1-2 day shipping. Standard shipping comes free with every order, but shoppers can pay an extra $20 for express or $30 for overnight shipping.
Unfortunately, Alaska and Hawaii aren't eligible for standard shipping, and Red Wing only ships within the United States.
Red Wing's return policy also allows free returns within 30 days. When shopping at either TImberland or Red Wing, you won't have to worry about return shipping.
---
What Customers Have To Say
For customers who have tried both brands, here are the common points of feedback we found:
Red Wing has a better build quality
Some feel Red Wing shoes could have more ventilation
Many appreciate the extra discounts and sales that can be found with Timberland
Shoppers appreciate Red Wing's customer service
Many others prefer Timberland's blend of style and function
Overall, people recommend Red Wing for tougher working conditions and longer durability
Final Notes
At the end of the day, Red Wing vs. Timberland is a tough choice.
While both brands can be a great choice for work boots, Red Wing offers better durability and long-term wear. Although they are more expensive, you can be sure you're investing in a boot that will never fail to keep you safe and be with you for a long time.
That being said, if you're on a tight budget, Timberland is still a great brand to buy from and offers some great discounts (just don't expect them to last for years, especially if you're doing tough work in them).