You might've heard of Thrive Causemetics, a makeup brand that is just as devoted to charity as it is to creating beneficial products. If you're wondering whether or not to try the brand, read our unsponsored Thrive Causemetics reviews below.
It's easy to take our blessings for granted. Life gets busy and most of us struggle to find time to give back to others. However, there are small ways you can make change in our communities, like switching your makeup brand.
Thrive Causemetics, sometimes mistakenly written as Thrive Cosmetics, is a skincare and makeup brand devoted to aiding women in need. Their whole mission is surrounded by helping women thrive by using their resources from sales. 
You may be wondering whether Thrive Causemetics products really work, though, or if you should donate in other ways. If you're curious about this charitable brand, read our unsponsored Thrive Causemetics reviews below to learn more.
What is Thrive Causemetics?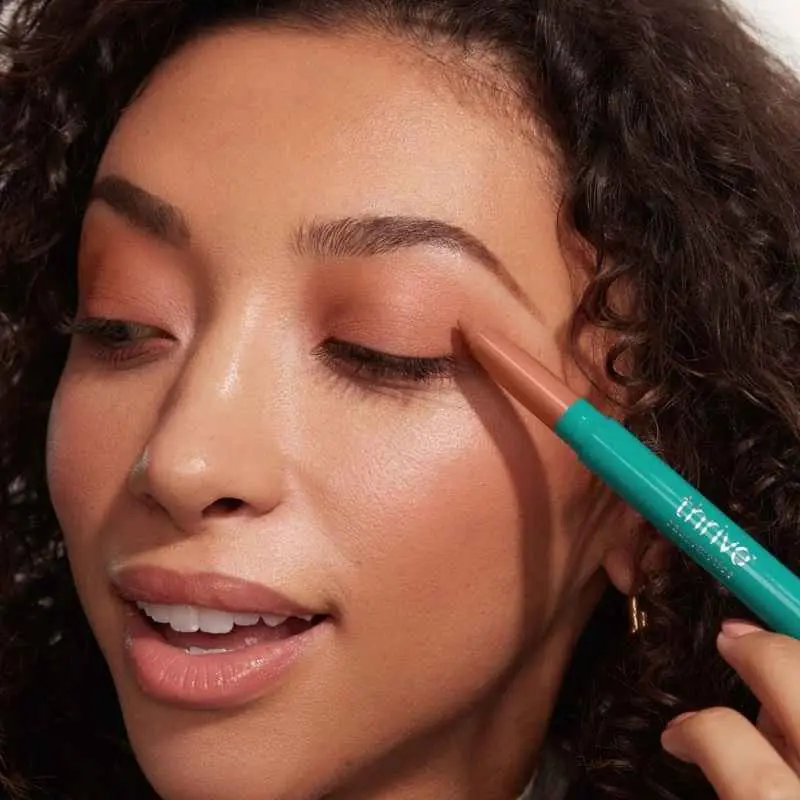 Karissa Bodnar, founder of Thrive Causemetics, works as a product developer and makeup artist, which meant she had all the perfect tools to create a company. Unfortunately, the origin of Thrive is not as cheerful, though.
Bodnar lost one of her closest friends, Kristy, to cancer at only 24 years old. It was through this tragedy that Thrive Causemetics was born.
Inspired by her late friend's compassion and spirit, Bodnar decided to create a brand that was "Bigger Than Beauty."
With every purchase made at Thrive Causemetics, a product or a monetary donation is donated toward an organization in need. They focus their charity around women, devoting their brand to help women thrive.
Thrive Causemetics Overview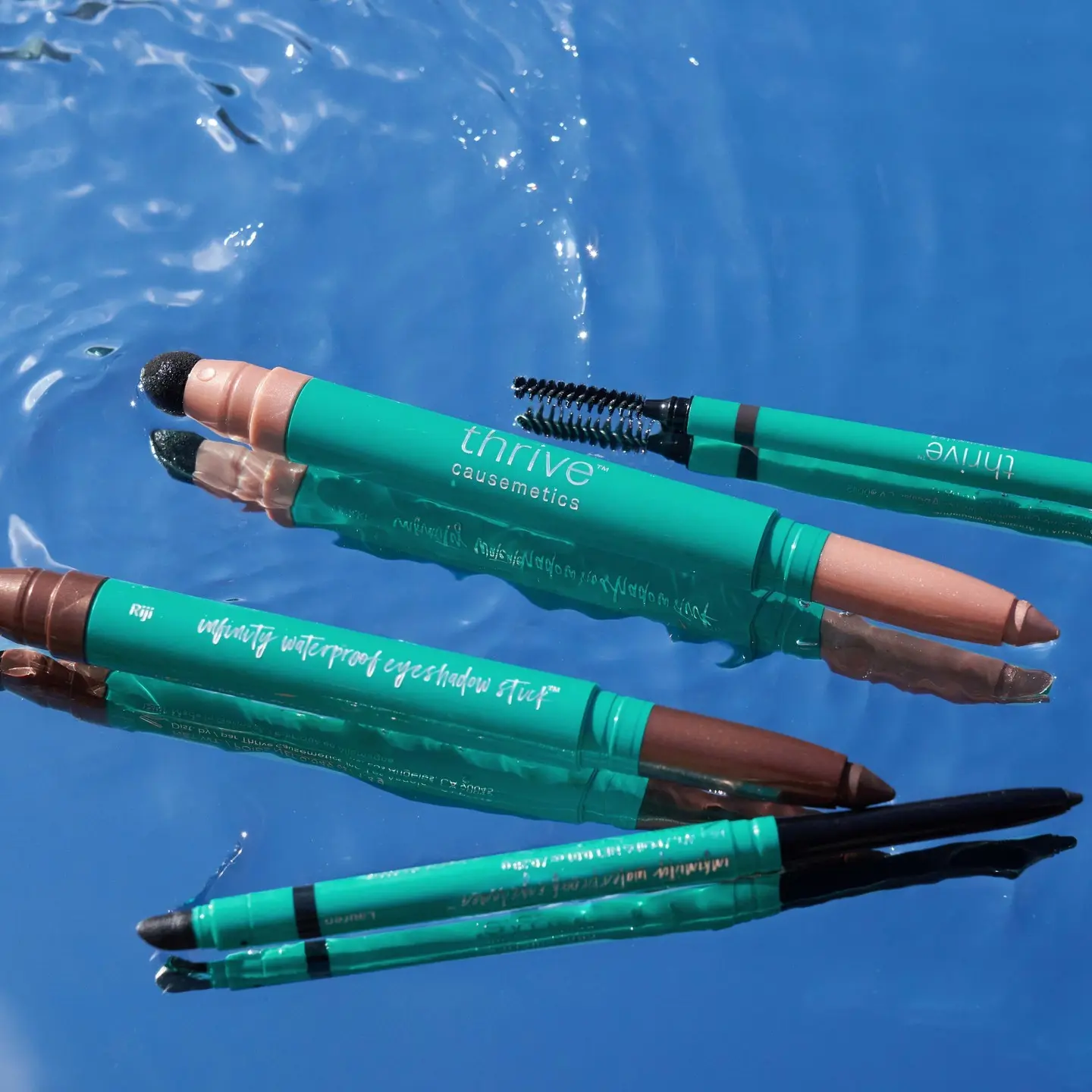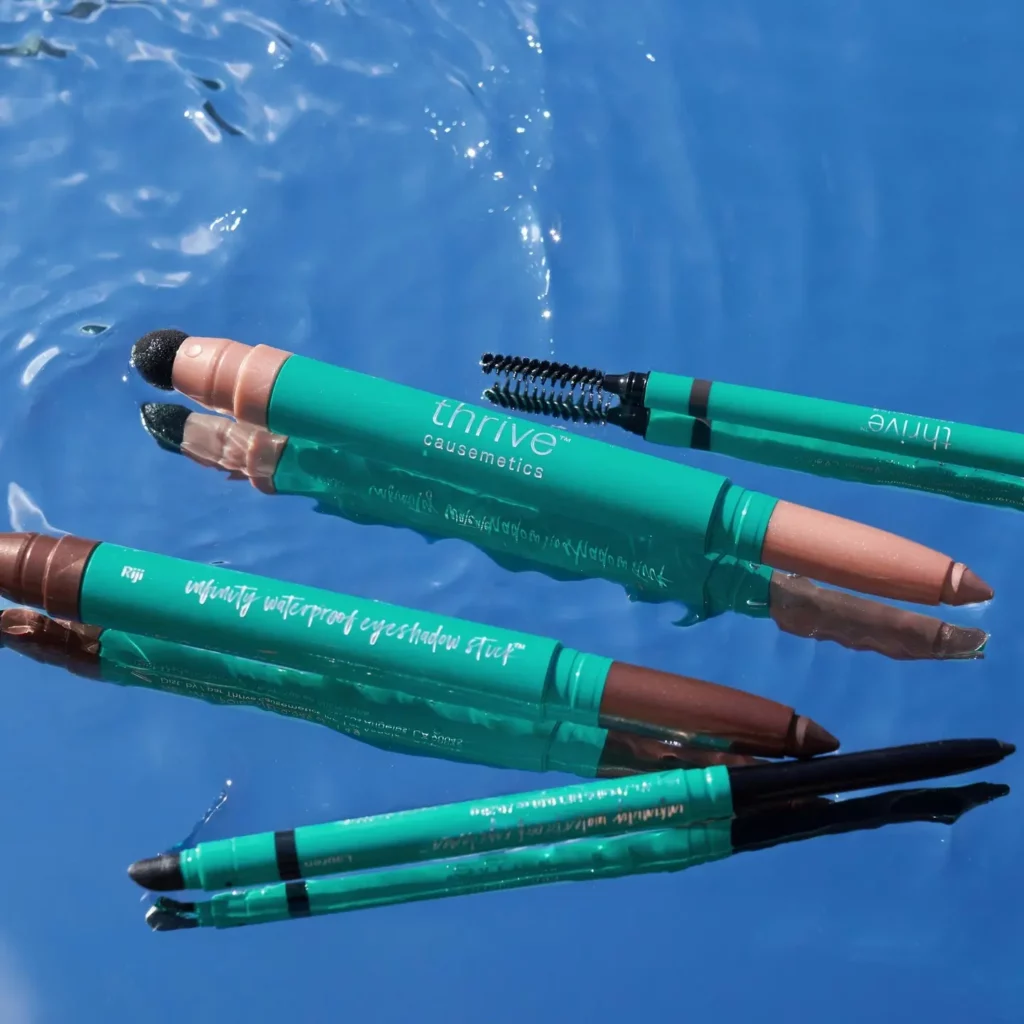 Thrive Causemetics carries a variety of skincare and makeup products, mostly focusing on makeup. It's a very special company for multiple reasons.
For one, they utilize customer input to help them create their products. In fact, some of their best-sellers have come from actively listening to their customers' opinions. We love that they take our ideas into account.
All products are created at their Thrive Causemetics Lab, based in Los Angeles. All of their products are formulated in a conscious way, using natural ingredients that your skin will love. You can see the long list of harmful ingredients all of their products are formulated without right here.
RELATED: 22 Best Clean Beauty Brands Worth Buying
Thrive Causemetics Reviews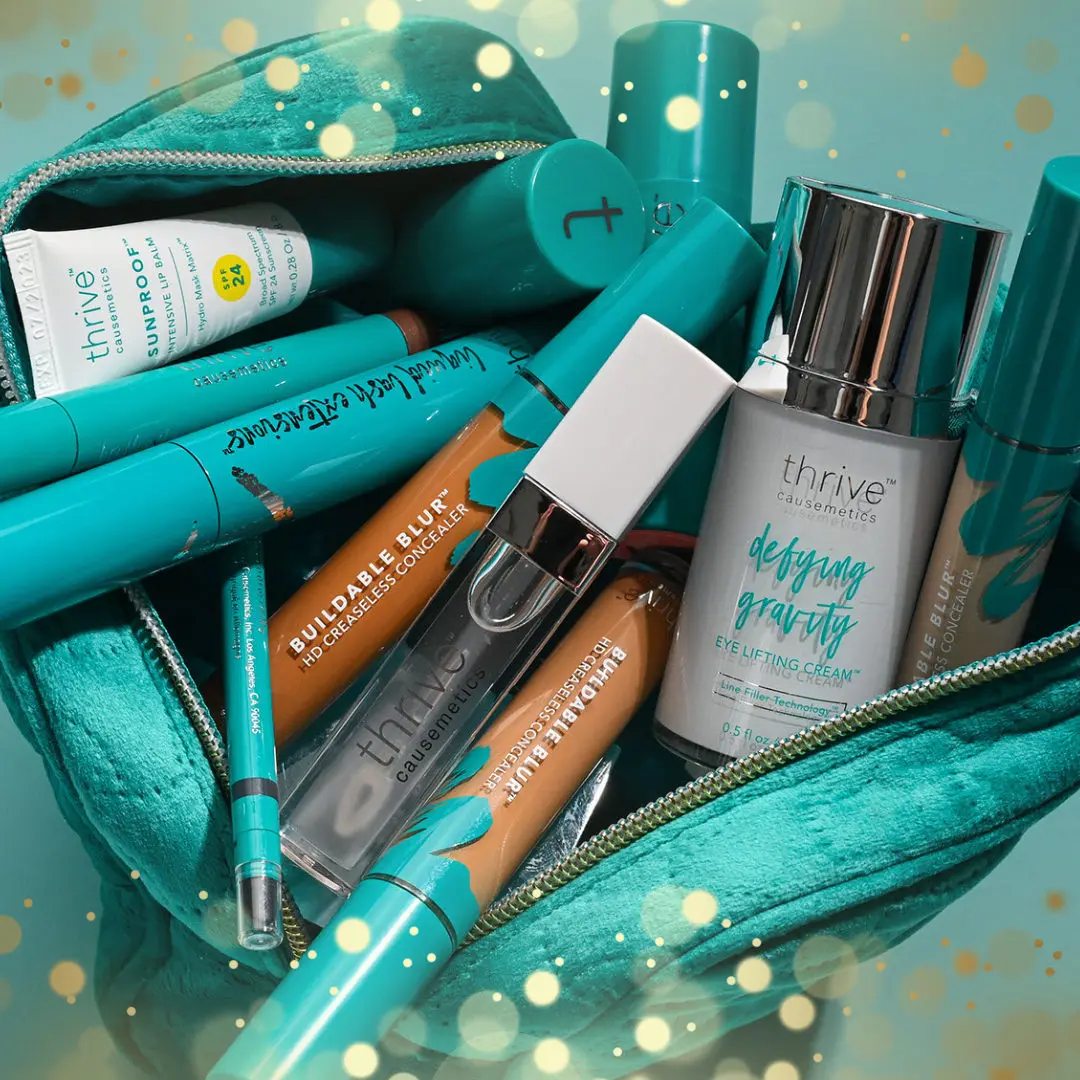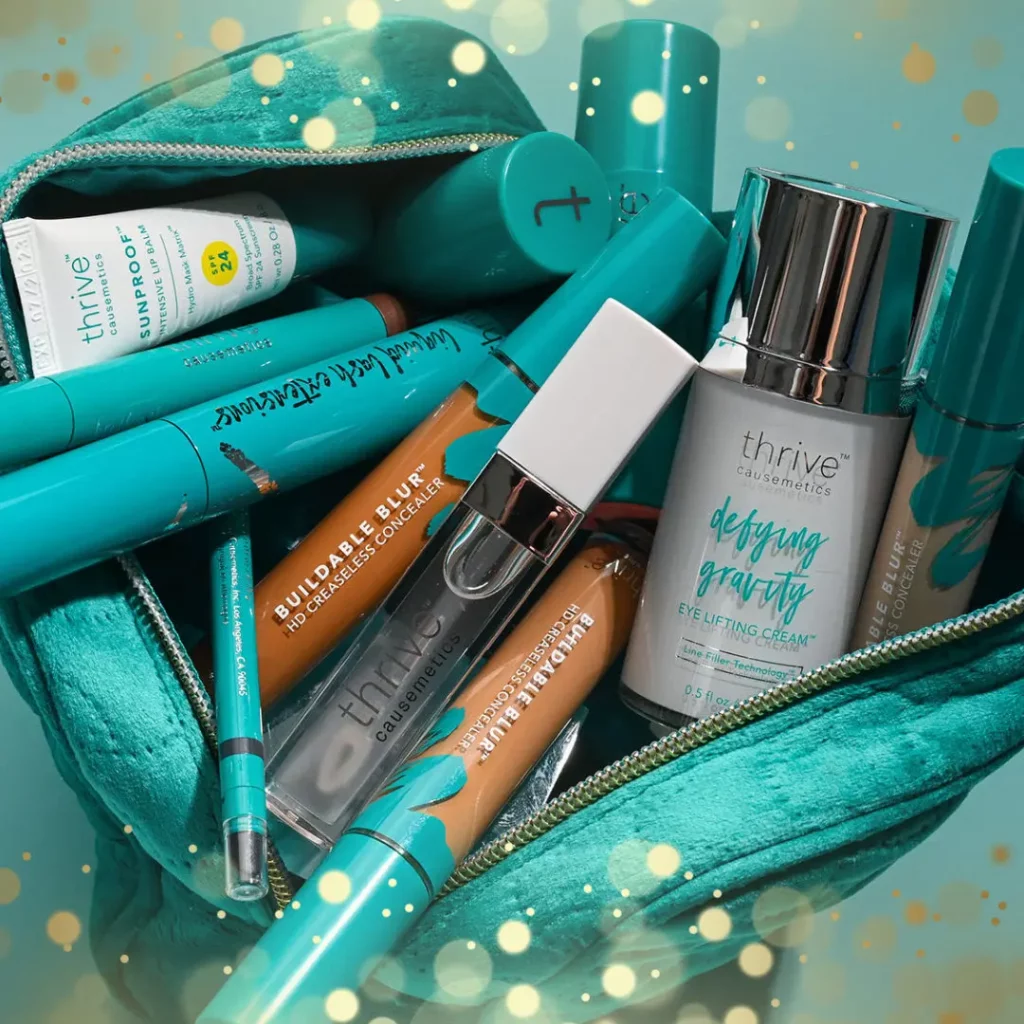 Overall: ★★★★ 4 Stars 
Overall, Thrive Causemetics offers satisfactory products with an amazing meaning behind them. They definitely get extra points for how they use their success to help others.
Plus, their products are vegan, cruelty-free, and made without parabens or sulfates.
Price: ★★★★ 4 Stars

Prices range from $20 to $45 USD, which is definitely higher than you'll find at a drugstore, but still pretty affordable. 
Shipping: ★★★★ 4 Stars

Shipping is free for all orders $35+. Any other order will have a $7.95 shipping fee. We had a hard time finding any complaints about shipping or delivery. 
Selection: ★★★★★ 5 Stars
Thrive Causemetics offers a wide selection of products. Whether you're looking for a new mascara or an anti-aging face cream, they provide it.  
Ethicality: ★★★★★ 5 Stars
If we could give them 6 stars, we would. The mission behind this company is phenomenal. They have helped so many and continue to do so.
Not to mention, their products are devoted to formulas that are completely clean and non-toxic.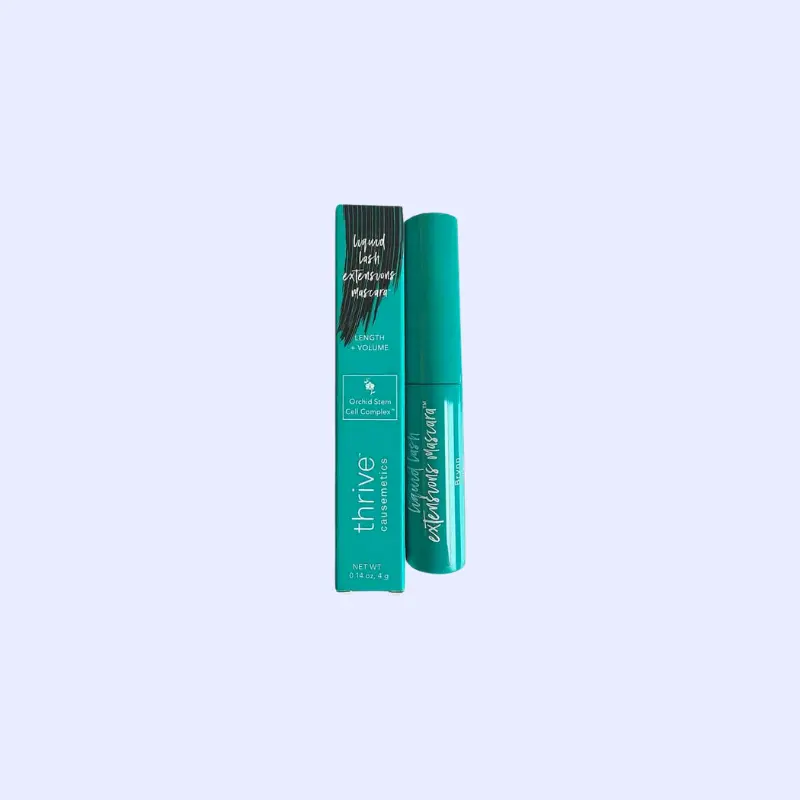 4.3 stars based on 24,321 reviews
This mascara is by far their best-selling product, as well as a fan favorite. The award-winning mascara aims to give consumers the look of lash extensions. It is both dermatologist and ophthalmologist tested, so it won't bother sensitive eyes. 
It's a tubing mascara, which means it slides right off with warm water; no makeup remover is needed. The formula uses Flake-free Tubing Technology, as well as the Orchid Stem Cell Complex to create long and healthy eyelashes.
The mascara comes in black, brown, and dark blue. Most customers rave about this mascara, but there are some mixed reviews.
---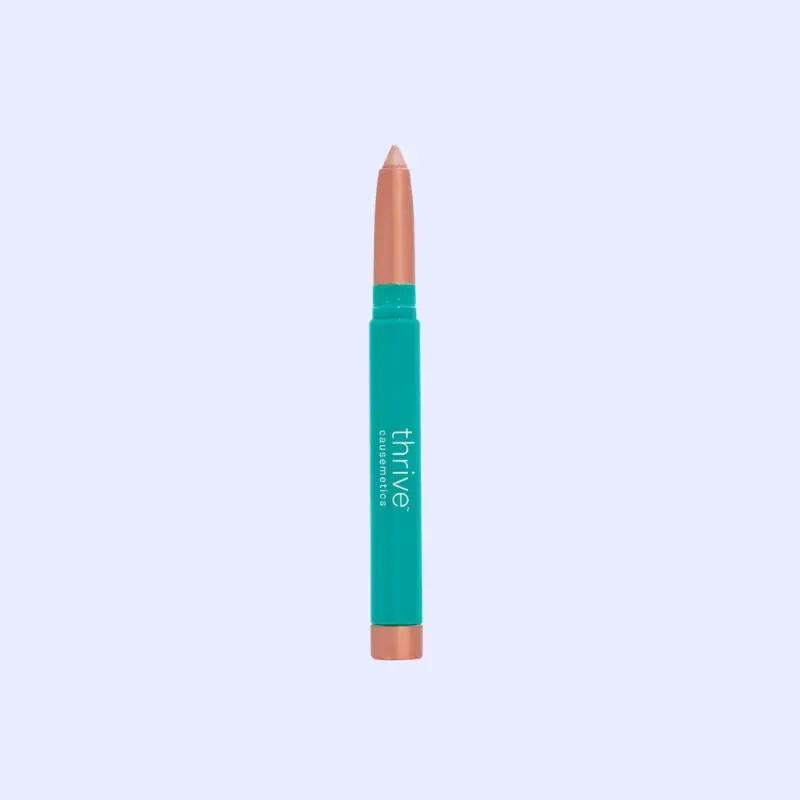 This eye brightener is a cream-to-powder highlighter with a crayon-stick design. It comes in 13 different shades of shimmering color. It aids in hiding those red, tired, irritated eyes. 
The product is used to illuminate eyes with a sheer, brightening, shimmering color. The formula uses "Ring Light Technology" with light-reflecting pigments. Macadamia and meadowfoam seed oil provide necessary hydration. It's also waterproof.

Reviews are also mixed for this product, but the majority of them are positive. We looked at multiple reviews from sites like Bustle, and they all agree that this product lives up to the hype. 
What Customers Are Saying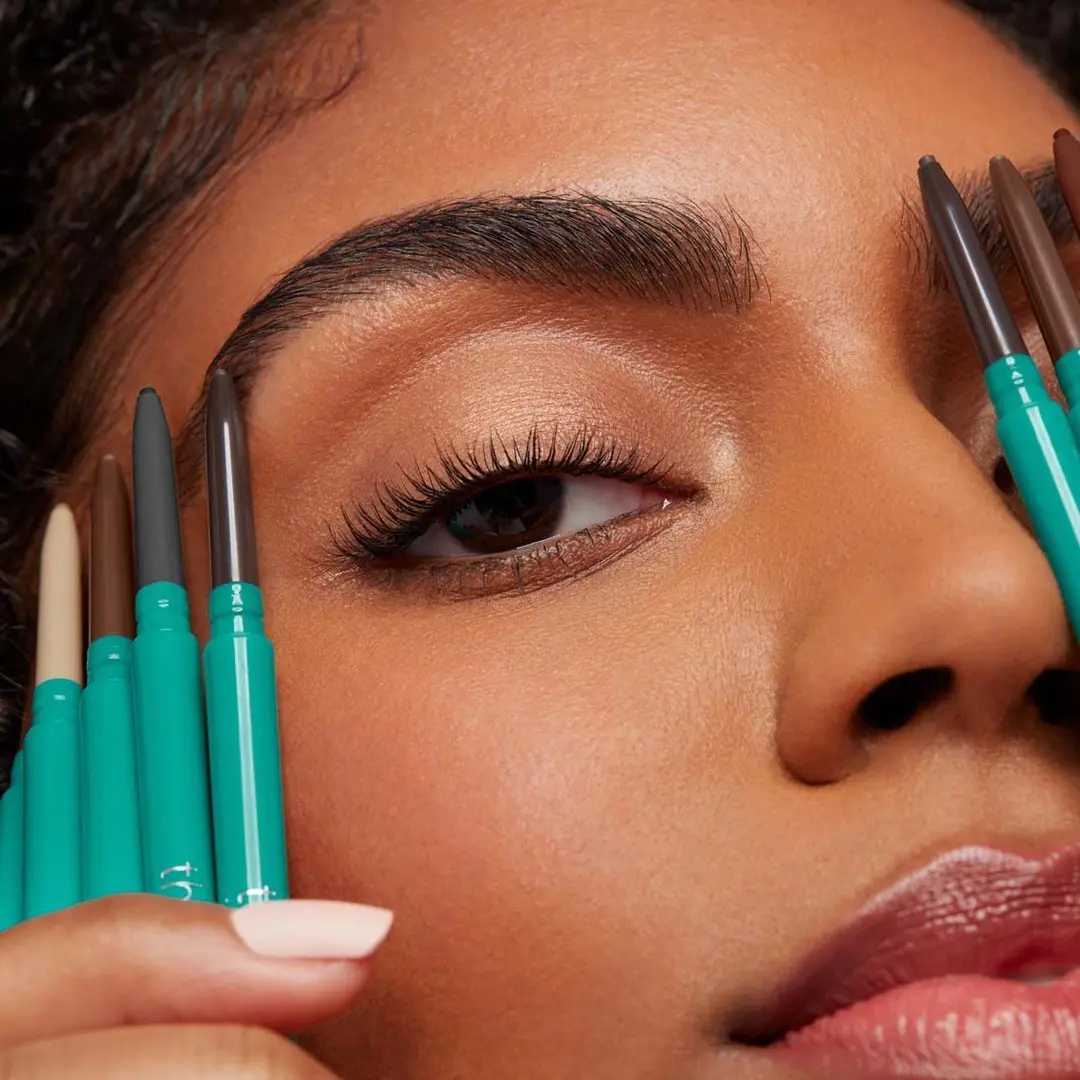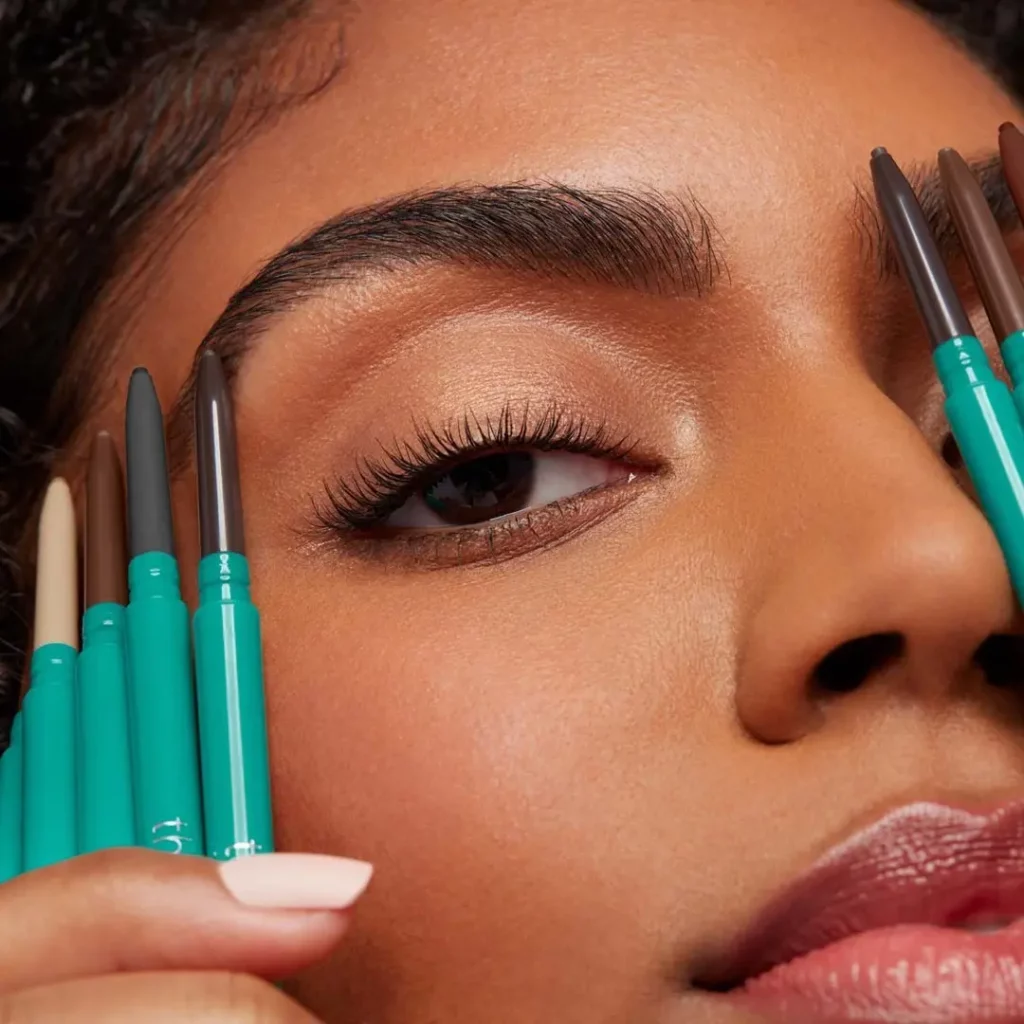 We searched through real customers reviews on sites like Reddit and found the most frequent customer feedback of this brand. Overall, most customers say:
It's a good place to look for replacement products to try out
The products are hit or miss for some customers
The Liquid Lash Extensions Mascara lives up to the hype
Price seems somewhat expensive for the amount of product
Next, let's look at some of the amazing reviews on their bestsellers from their website:
Liquid Lash Extensions: 4.4 out of 5 stars with over 24,000 reviews
Brilliant Eye Brightener: 4.3 out of 5 stars with over 8,000 reviews
Infinity Waterproof Eyeliner: 4.4 out of 5 stars with over 6,500 reviews
Since Thrive Causemetics has some mixed reviews, let's also look at ratings from some reputable review sites:
Trustpilot: 3 out of 5 stars based on only 11 reviews
Influenster: Average of 4.5 stars based on thousands of reviews
Return Policy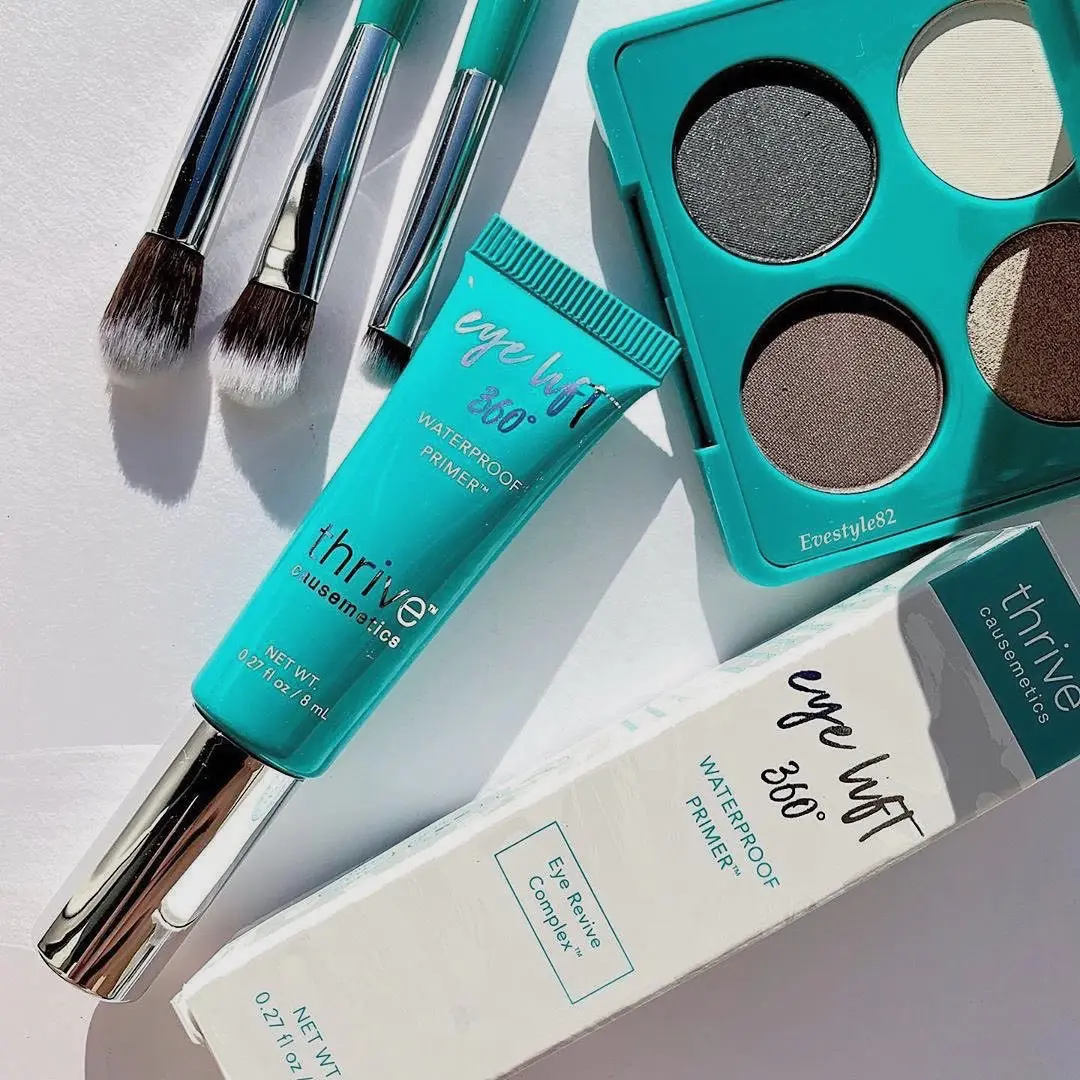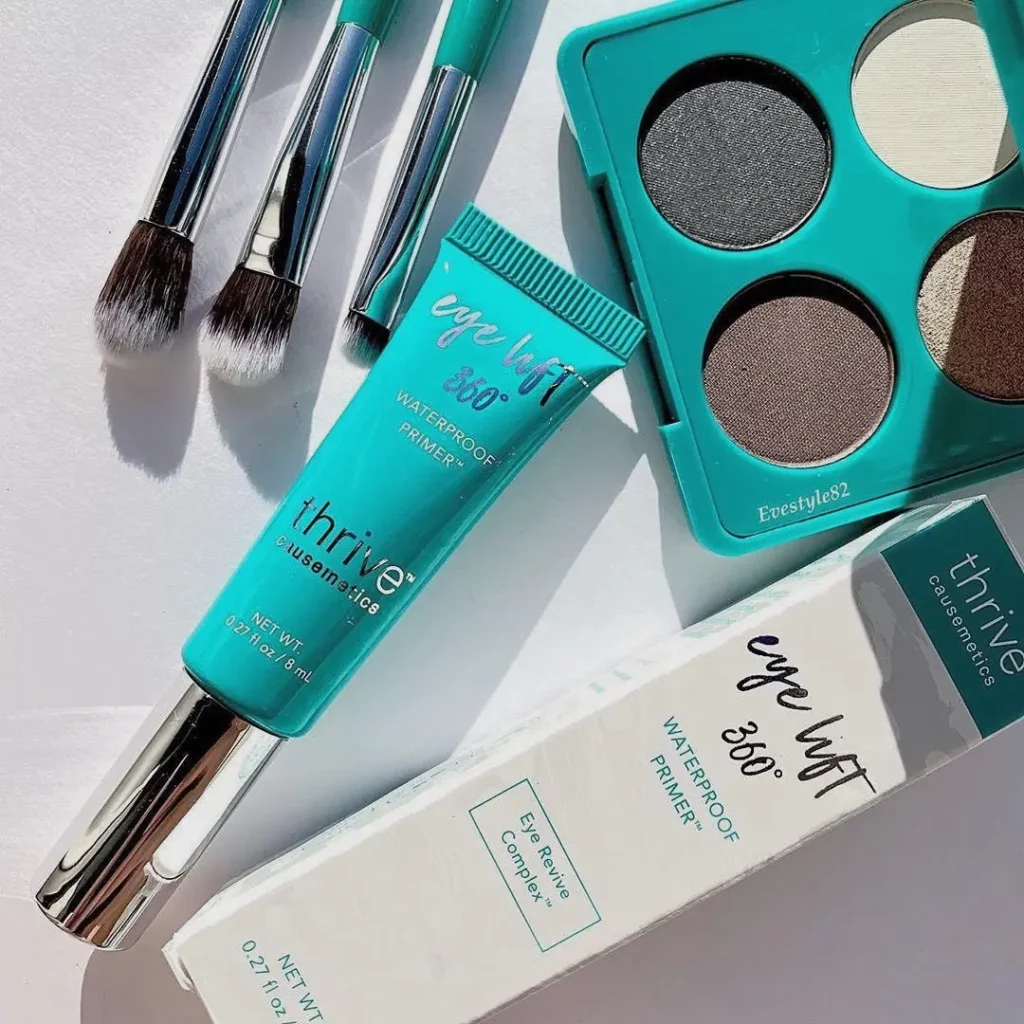 Thrive Causemetics accepts returns within a 60-day period. They take pride in their flexible return policy, customer satisfaction being their biggest priority.
Returns are handled on a case-by-case basis, but they're very fair about the process. If the return is accepted, customers receive a prepaid return label. However, there will be a $5 processing fee taken from their return payment.
Thrive Causemetics FAQs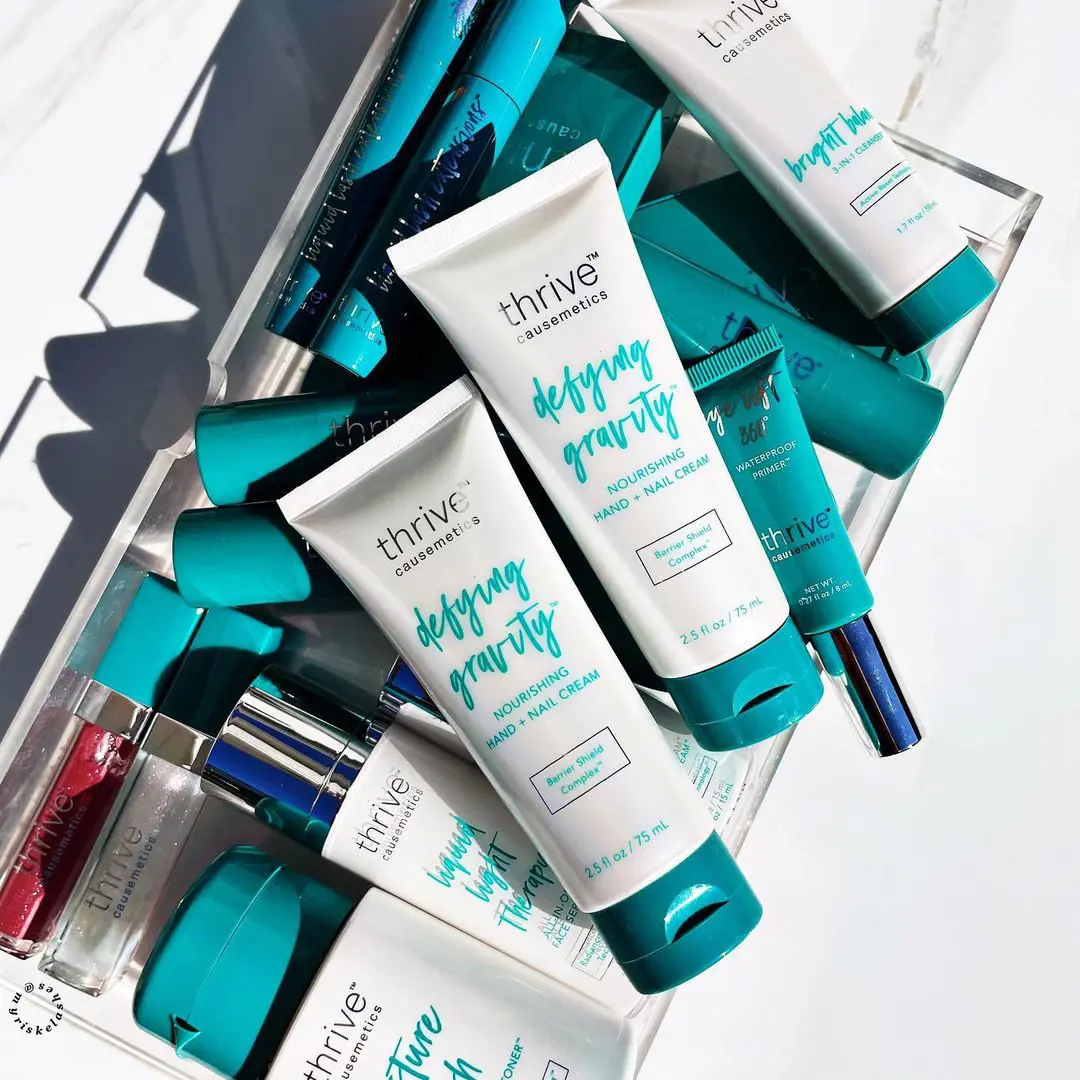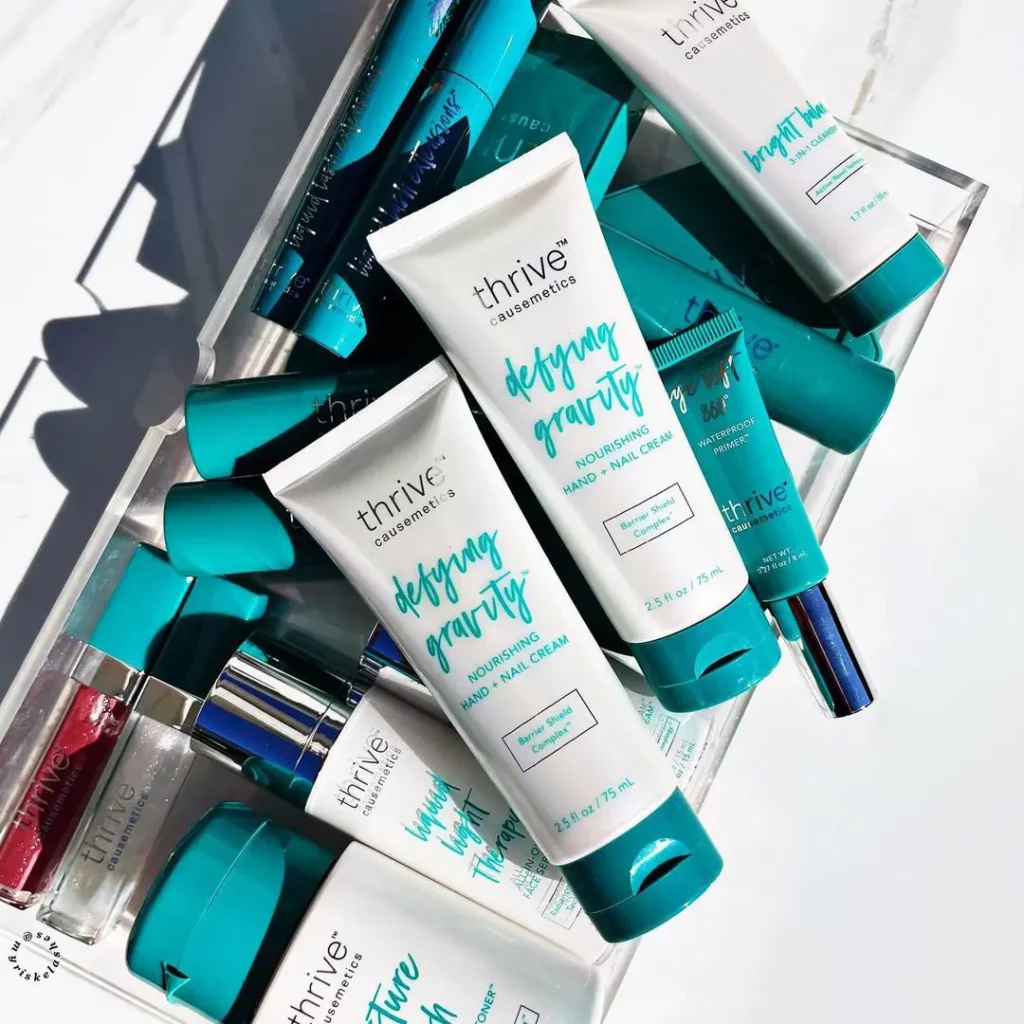 What is Response Giving?
Response giving means that donations are based on what the recipient needs specifically. They will change depending on what each charity needs.
How does Thrive Causemetics give back?
Every time you buy something from Thrive Causemetics, they will make a donation to a charity in need. They do this by donating either the same product you ordered, a different product that is more fitting, or a monetary donation. 
This means that the donations might not always be the same, or for the same charity. For example, they recently donated $100,000 to the University of Louisville Breonna Taylor Memorial Scholarship Fund in Nursing in light of her death.
The charities they donate to mostly focus on helping those fighting cancer, homelessness, and domestic abuse.
Where can you buy Thrive Causemetics?
You can find the brand solely through their website.
It has previously been sold in select retail stores, but in light of the COVID-19 pandemic, it is currently only sold online. 
Is Thrive Causemetics Legit?
Yes, Thrive Causemetics is totally legit. Their range of high-end cosmetics is all made with natural ingredients, which means that they are not only gorgeous on your skin, but also super nourishing and good for you.
Is Thrive Causemetics good?
On the one hand, the brand's mission is admirable: to help women thrive by providing high-quality makeup products that are also affordable. Moreover, Thrive Causemetics is committed to using only cruelty-free ingredients.
On the other hand, some of the brand's products have received mixed reviews. Ultimately, whether or not Thrive Causemetics is "good" is a matter of personal opinion. However, there's no doubt that the brand is making an impact in the beauty industry.
Final Thoughts: Worth Trying?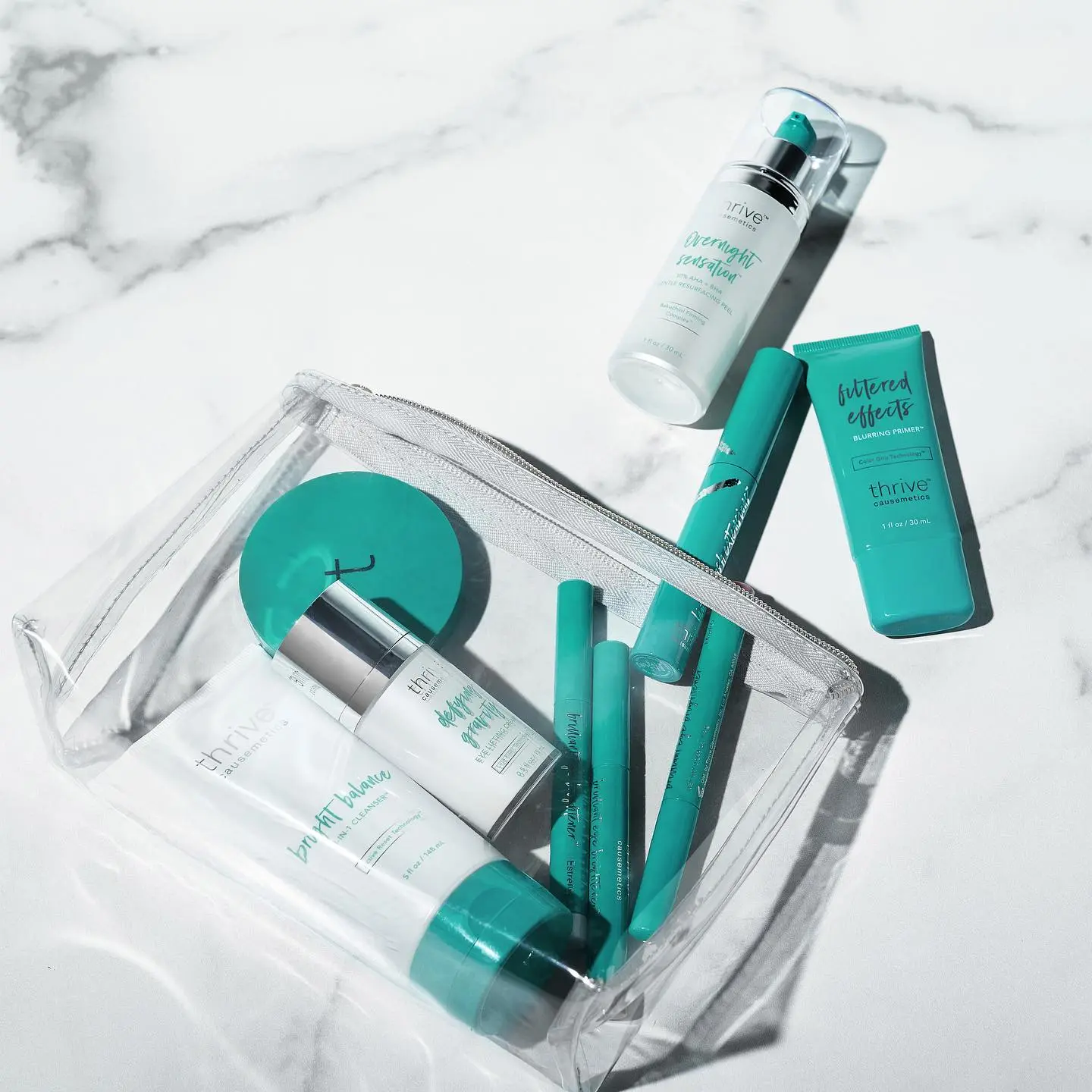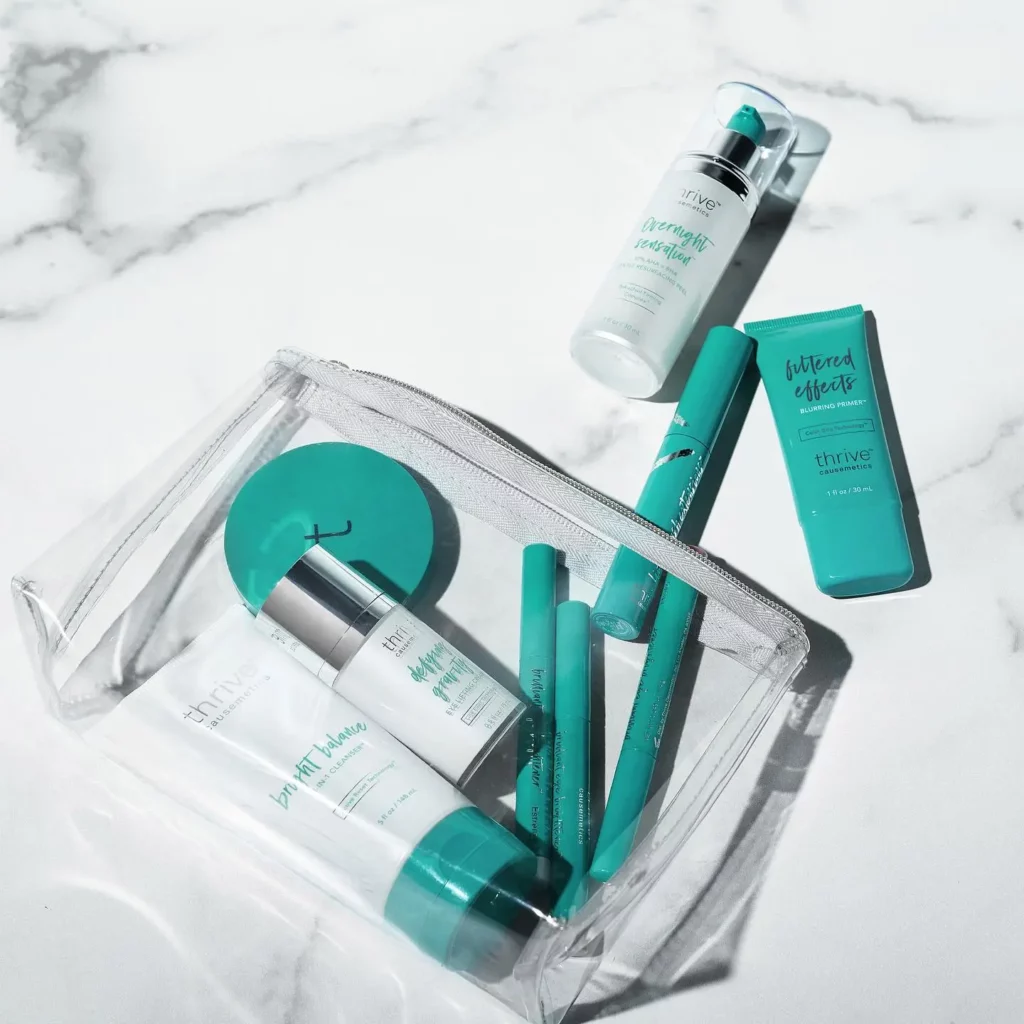 So, do we think Thrive Causemetics is worth trying? Our answer is a resounding yes. 
We did a deep dive into our Thrive Causemetics reviews to decide whether the products actually work, or if it's mostly a brand for charity.
We found that it's actually the best of both worlds. Thrive Causemetics is completely devoted to changing women's lives for the better. They have been super successful with their donations and we admire that so much.
However, their products are just as impressive. With such great products, it's not hard to see why they have such good reviews.
There really are no disadvantages to trying this brand out. Even if you don't end up liking the product, you can rest easy knowing your money is going toward helping someone thrive.
Brands Like Thrive Causemetics
Honest Beauty (see our review here)
Clove + Hallow (see our review)