If you're looking to shop more sustainably and avoid animal cruelty, the beauty industry is one category that can be difficult. Although there are quite a few cruelty-free makeup brands out there, they're often more niche and the quality doesn't always compare. These brands don't have as many reliable online reviews and you typically can't visit your local Sephora to try them out.
Clove + Hallow is a niche cruelty-free beauty brand that reviewers rave about. When they offered to send me a few products, I was excited to give them a shot! Keep reading for my honest review of the brand and everything you need to know before buying.
What is Clove + Hallow?
Clove + Hallow is a small vegan beauty brand founded by Sarah Biggers-Stewart, a makeup artist who previously worked with a variety of clients (including magazines and commercials for top brands). They create makeup, tools, and even skincare products that are all made with clean and cruelty-free ingredients.
Their brand is dedicated to creating quality, pigmented products that contain 15 or less safe, ethically-sourced ingredients. You can find a list of ingredients that aren't allowed in their products, including parabens, phthalates, synthetic fragrances, talc, and more.
This makeup brand knows the struggle of shopping from new brands, so they offer a money back guarantee if you're not a fan of your products. You can return any item (even used products) within 30 days for a full refund, minus a $4.95 handling fee per order.
As far as pricing goes, Clove + Hallow offers reasonable prices – their makeup products typically range from $20 – $30 each. Some products are more expensive, plus they offer a sale section if you want to find some even better deals.
My Clove + Hallow Review
I was sent a few products from the brand to try out, but my opinions remain 100% honest.
Liquid Skin Tint
I was excited and a little scared to try a foundation-type of product from this brand. I love their values and was hopeful for the product, but foundations are always a hit or miss (often a miss).
When I first squeezed some product out of the bottle, the product had separated and looked like it would be horrible. However, this is likely because it's a clean product made with minimal ingredients – I simply mixed it back up a bit and it was fine. Now, I make sure to shake the bottle before using it. Aside from this, I was impressed after the first application! This skin tint covered my imperfections and gave me the glowy look that I love. My skin tends to be on the dry side and this foundation didn't enhance any dryness like many products do.
The coverage was light, but could be built up a bit with more product. Best of all, it lasted all day with primer and setting spray. Their liquid skin tint reminds me of a tinted moisturizer, but offered slightly more coverage than most tinted moisturizers I've tried in the past.
I was lucky enough to pick a perfectly matching shade, but if you're struggling to find your shade, they offer a few helpful options. You can send them a selfie and they will get back with their recommended shade, or you can even set up a video consultation with one of their beauty experts!
This product currently seems to be out of stock or unavailable, but I hope they bring it back!
Concealer
I also tried the Conceal + Correct product. I don't typically use concealer unless I have some extra bad breakouts, but it's always nice to have on hand. This concealer is moisturizing and offers great coverage without being cakey! It blends well and lasted all day when used with primer and setting spray. This is the perfect concealer
Hydratint
This is another product that seems to be out of stock or discontinued now, but this product features a serum-like blush formula. I've been a huge fan of liquid blushes recently, so I was excited to try this product!
Overall, I really liked it. The color is easy to blend and pigmented, but not too pigmented. It reminds me of my Benetint stain!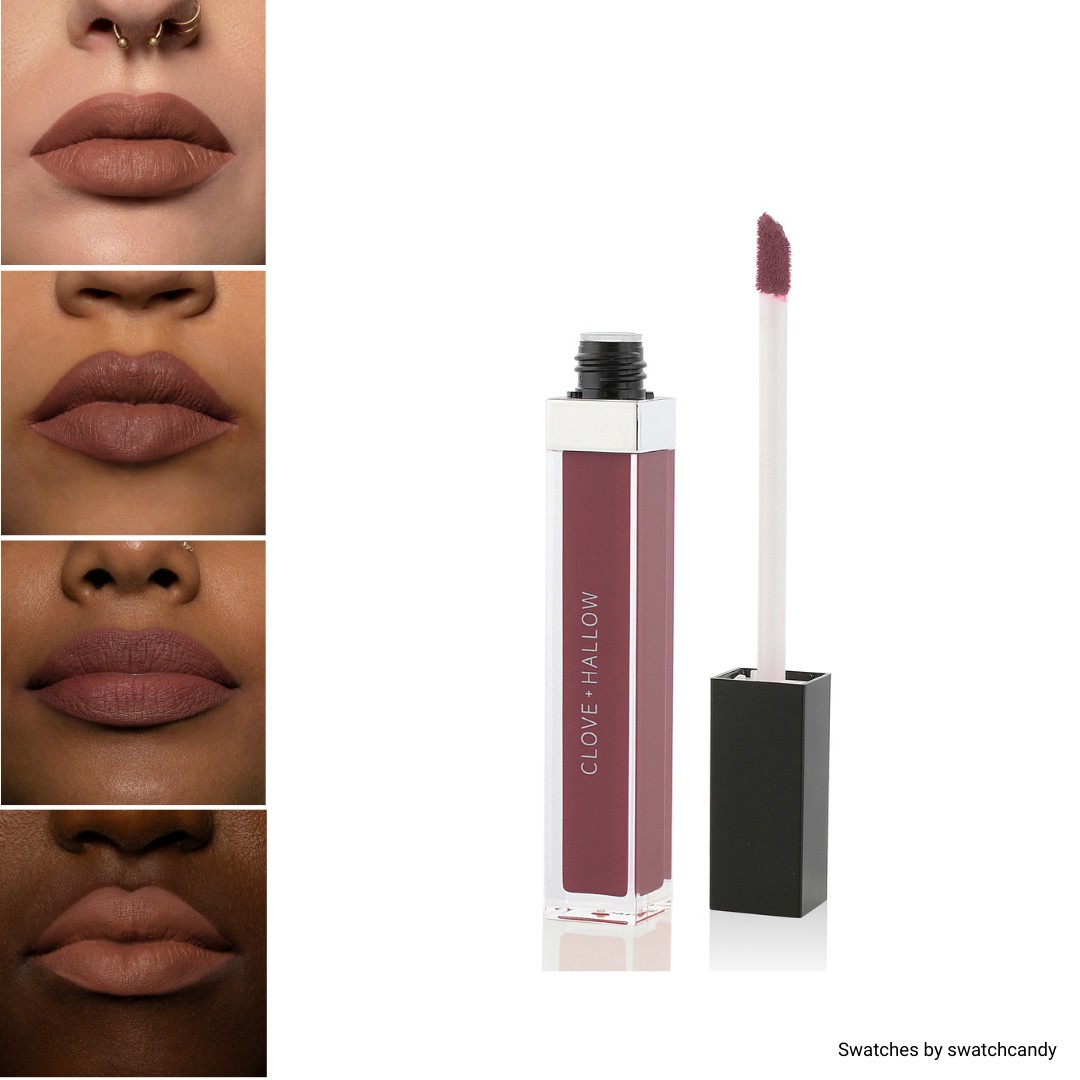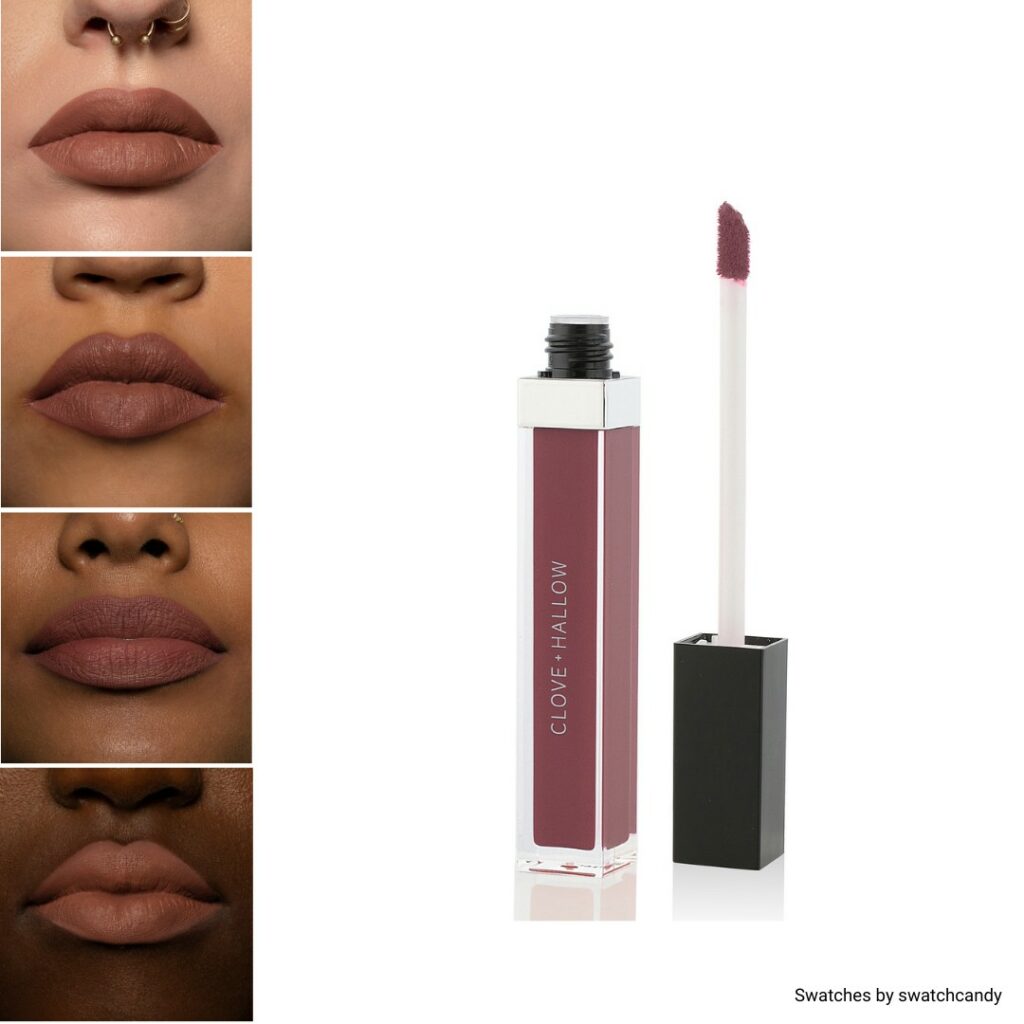 Lip Velvet
Liquid lipsticks are another product I struggle with. It's especially hard to find good liquid lipsticks from small, clean beauty brands.
That said, I loved this product and can see why it's one of the best sellers! The formula doesn't dry my lips out, but still manages to dry well and stay put for hours. I got the "Sugarbear" color and it matched the online photo pretty well, I love the deep pink/purple shade. Their lip velvets are infused with a variety of oils and butters to ensure their formula isn't overly drying.
I also love that they offer a chart that can help you find your perfect lipstick color from them.
Overall, it's hard to find a liquid lipstick with a formula that's hydrating that still dries well and is long-lasting, but Clove + Hallow did a great job! I just wish they had a matching lip pencil to make it easier to line my lips.
Bottom Line
To sum up my review, I really liked all of the Clove + Hallow products I tried! With awesome customer service that will help you find your perfect shade and a great return policy in case their products don't work out for you, this brand is definitely worth giving a shot. Their formulas are high-quality and effective, plus they are cruelty-free and made with a minimal number of clean ingredients!