When looking for a fantastic cocktail dress, evening wear, or upscale casual wear, Windsor is the place to shop. But they aren't the only ones who know how to make trendy styles and dresses.
There are a wide variety of stores that offer similar products to Windsor. Some specialize in evening dresses whereas others are just fashionable styles for everyday wear. Check out our 13 stores like Windsor to find your new shopping addiction!
RELATED: 27 Best Online Clothing Stores for All Your Fashion Needs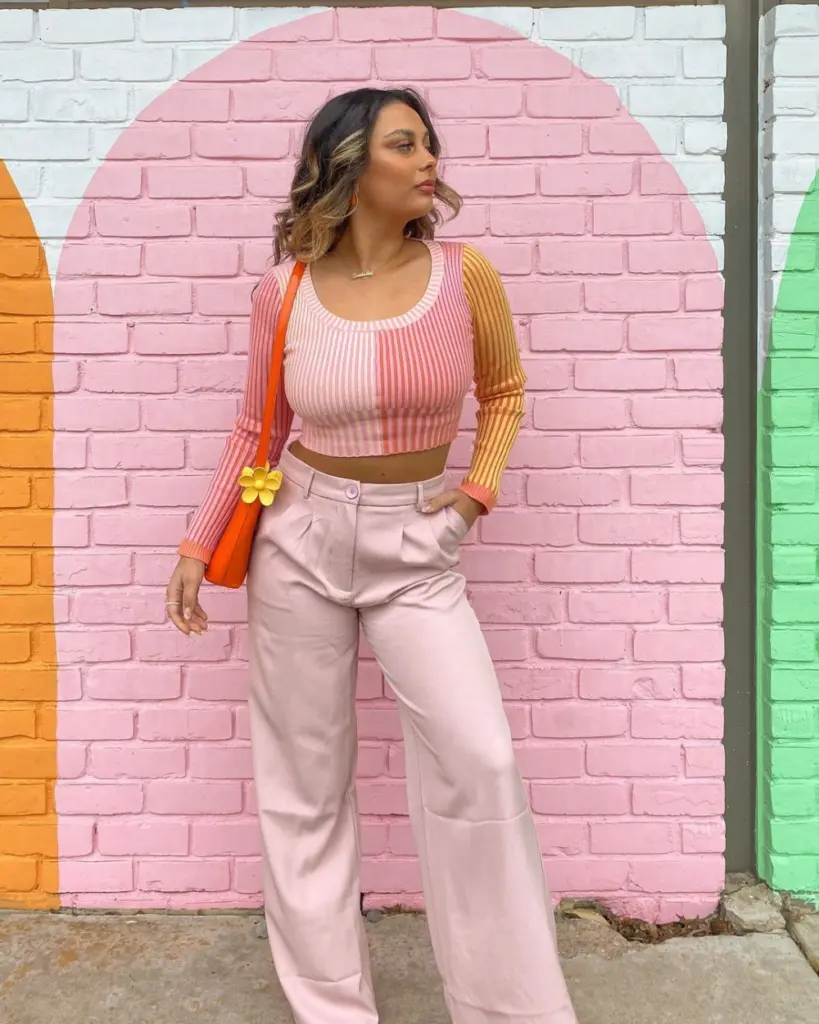 Average Pricing: $25 – $170
Size Range: 2XS – 3XL
Not only is Lulus affordable, but their styles are top tier each season. They focus on construction and high-quality finishes to give you durable, lasting products.
Their best-selling collection is dresses, but they also offer intimates, swimwear, other clothing, and even a new wedding collection. Their prices range from $14 to $400.
RELATED: 17 Stores Like Lulus to Find Cute, Girly Styles
---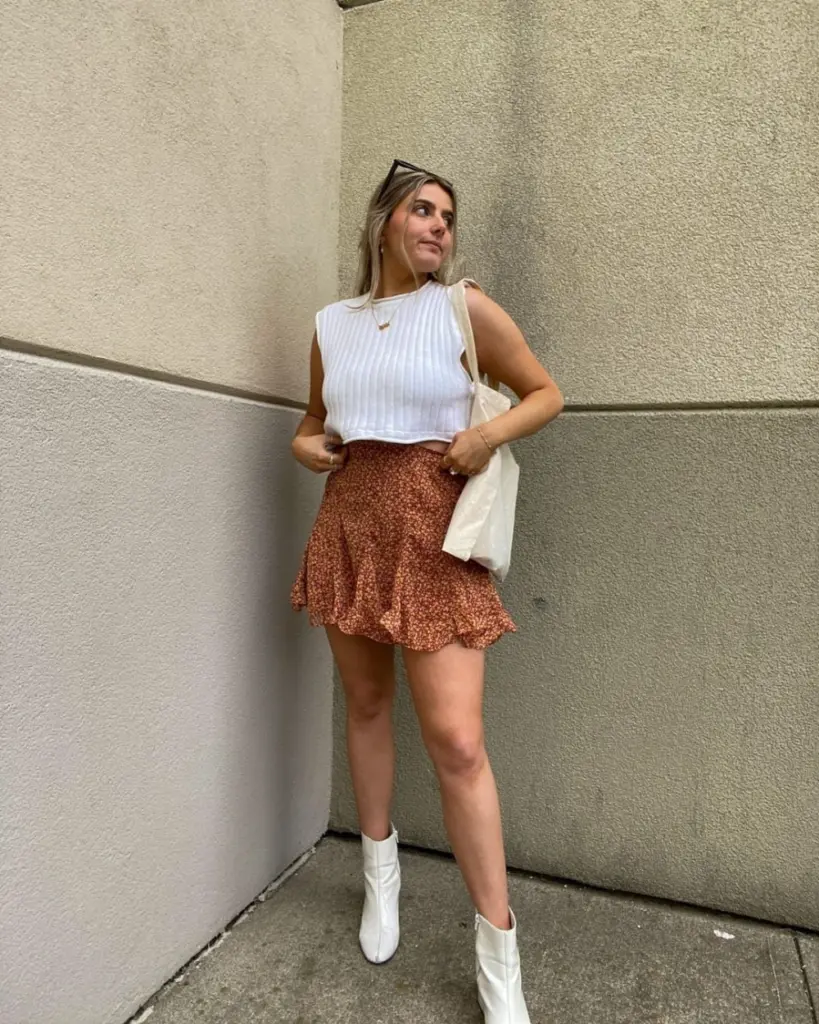 Average Pricing: $20 – $109
Size Range: XS – XL
Dresses, streetwear, shoes, accessories, and a large sale section give Tobi great credibility as a rising star brand.
Based in LA, they ensure fashion-forward styles using expert trend forecasters that determine the colors, prints, fabrics, and silhouettes that will sweep the streets every season.
---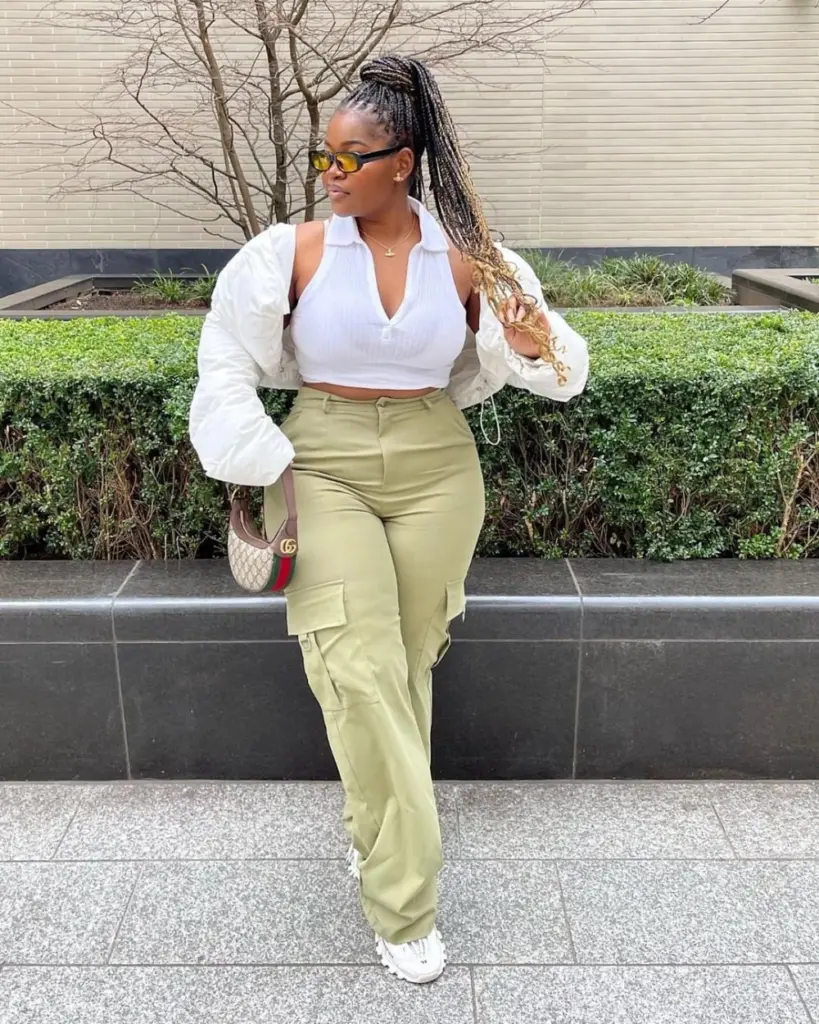 Average Pricing: $10 – $143
Size Range: XS – 2XL
Starting as a social media brand, prides itself in becoming a fashion and beauty authority for young women.
They ensure inclusivity by adding a Figure collection to their website, tops, accessories, home, beauty, and dress collections.
---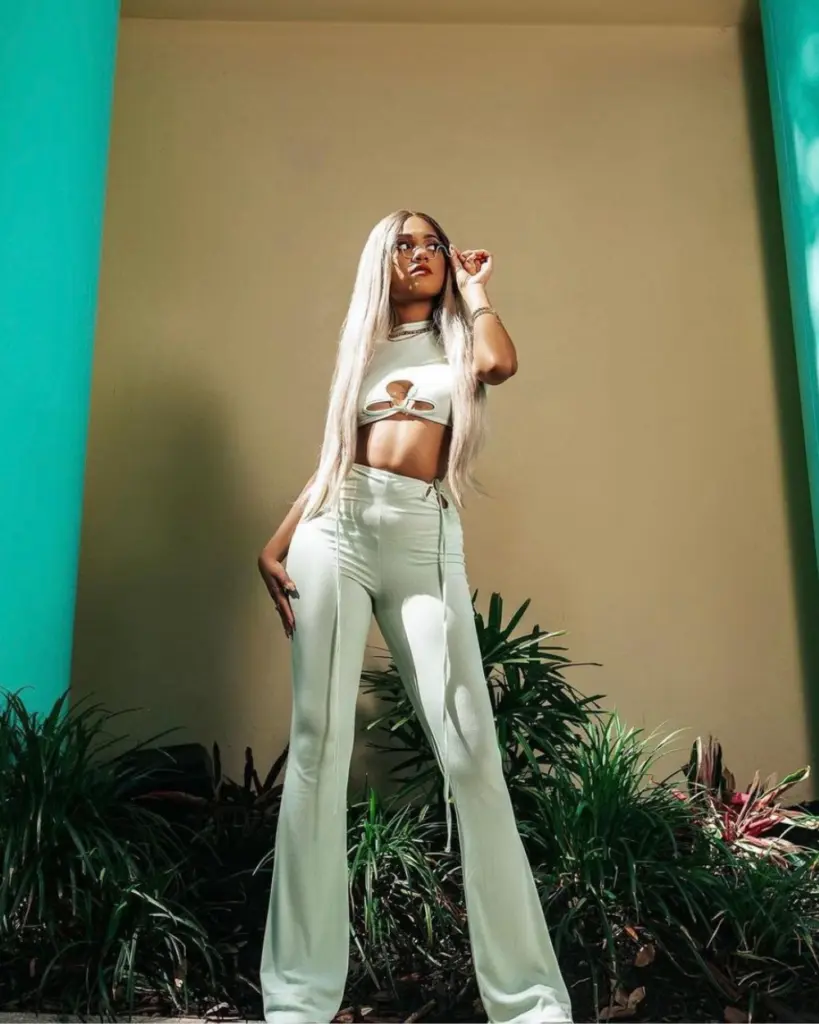 Average Pricing: $10 – $50
Size Range: Women: XS – 2XL and Men: XS – 2XL
Unbeatable pricing on unique styles brings Charlotte Russe to the forefront for fashionistas on a budget. Their products range in price from $5 to $50. They also run huge online sales for those wanting to stock up.
Charlotte Russe offers men's, women's, and plus-size clothing, jewelry, bags, belts, undergarments, and even tech.
---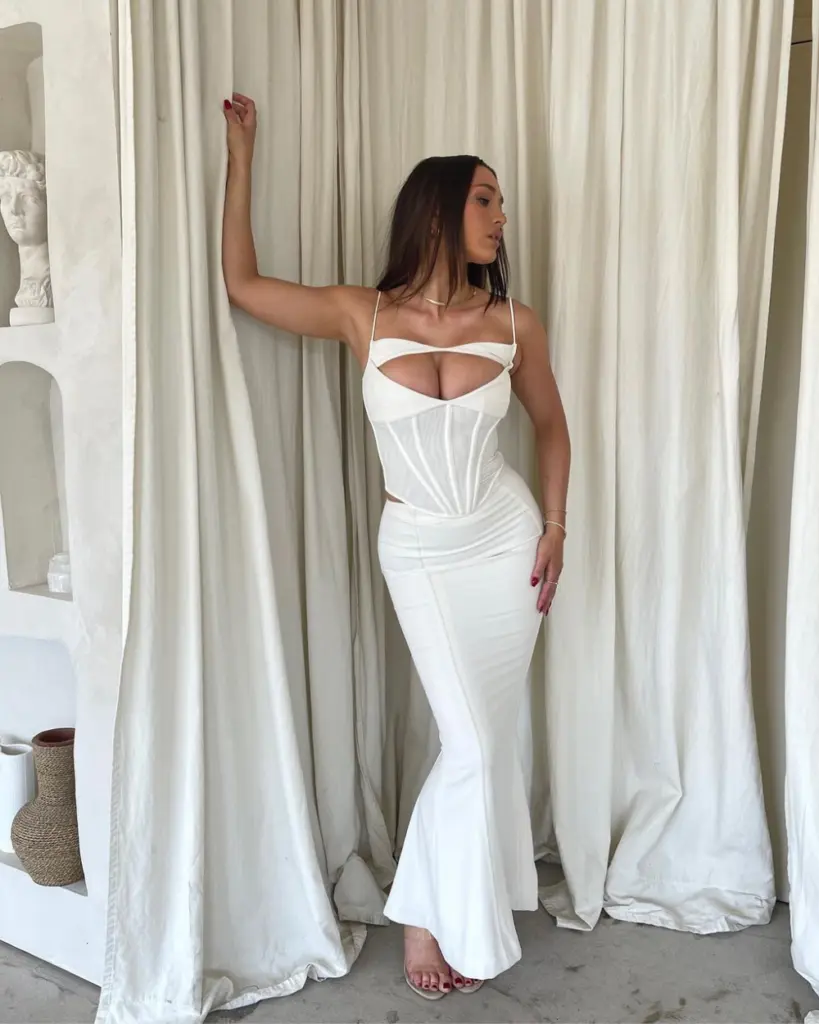 Average Pricing: $70 – $250
Size Range: 2XS – 2XL
High quality doesn't even begin to describe this London-based brand. With a specialty in intricate dresses, House of CB crafts every new season by hand in their London design studio.
Starting in 2010 by then 17-year-old founder Conna Walker, this brand focuses on empowering women using sensual, feminine, unique designs that fit every figure.
---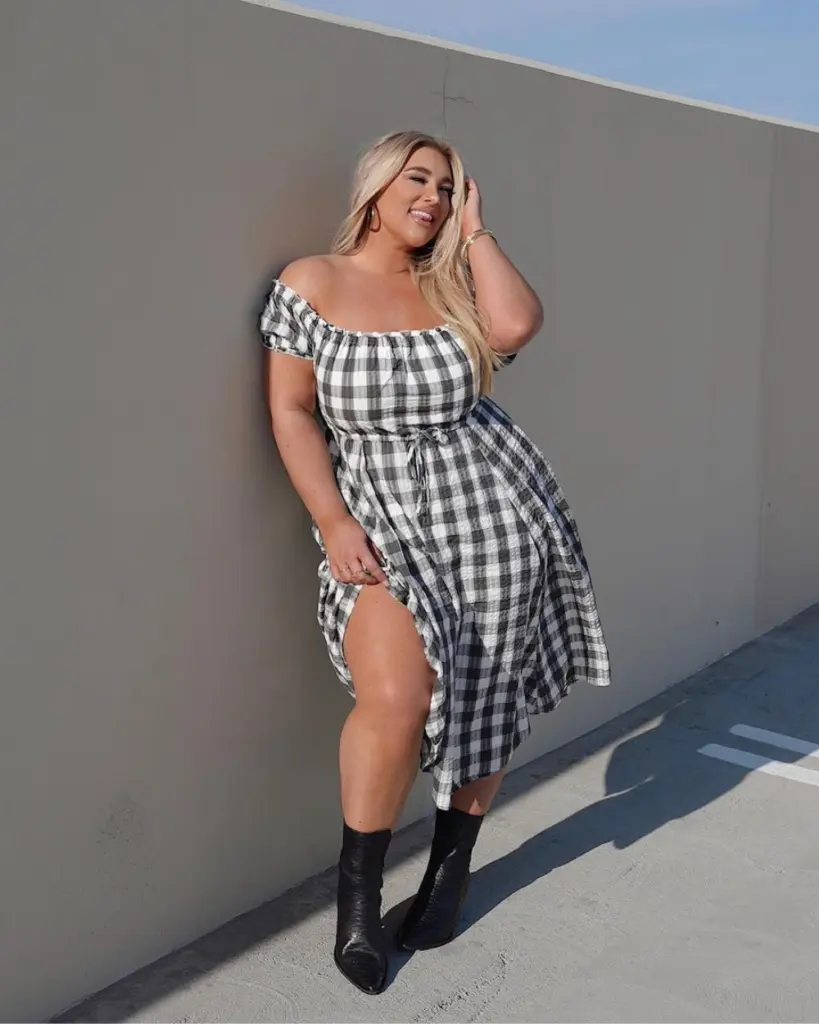 Average Pricing: $20 – $150
Size Range: XS – 2XL
Torrid's specialty is not a specific piece of clothing, but rather the fit of clothing on real women. They only offer sizes 10 to 30 and each garment is carefully formulated to accentuate the natural female curves.
Their collections include swimwear, weddings, shoes, undergarments, jeans, dresses, businesswear, shapewear, active, and more.
---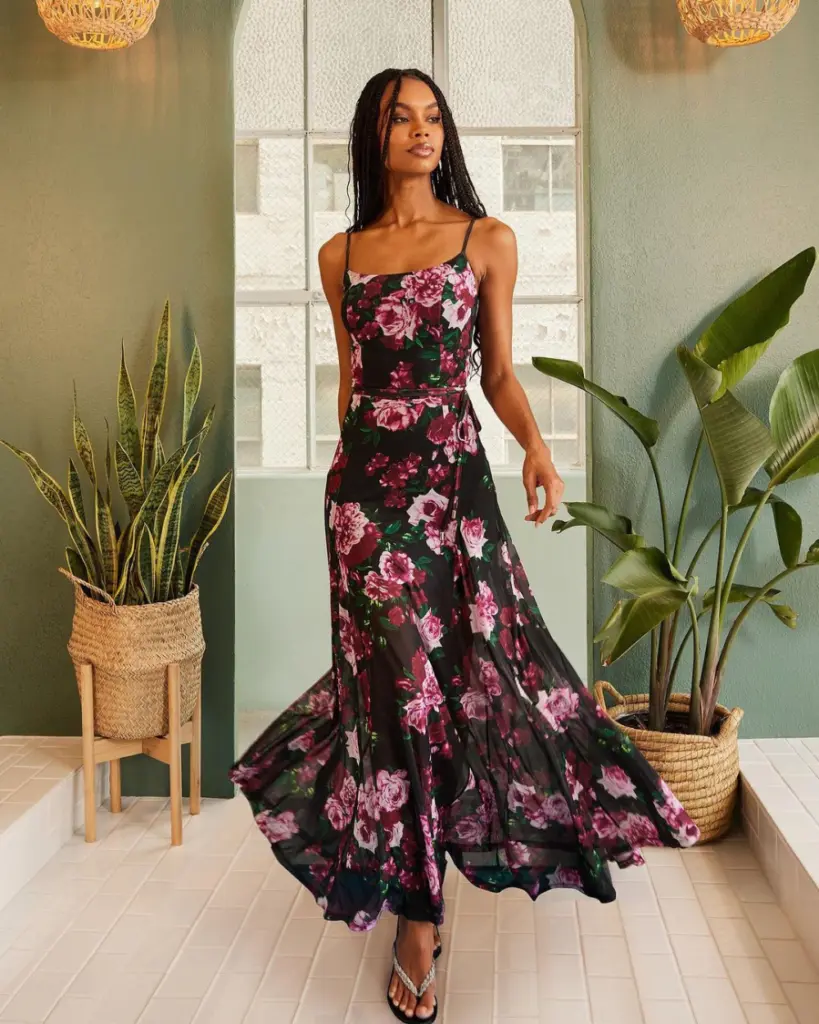 Average Pricing: $50 – $300
Size Range: 2XS – 2XL
Becoming increasingly popular on Instagram, bebe is a dress specializing brand offering body contouring pieces for everyone.
Alongside dresses, they also offer premium denim, shoes, and accessories. Their pieces are still fairly priced for the quality, with their most expensive dress only being $200.
---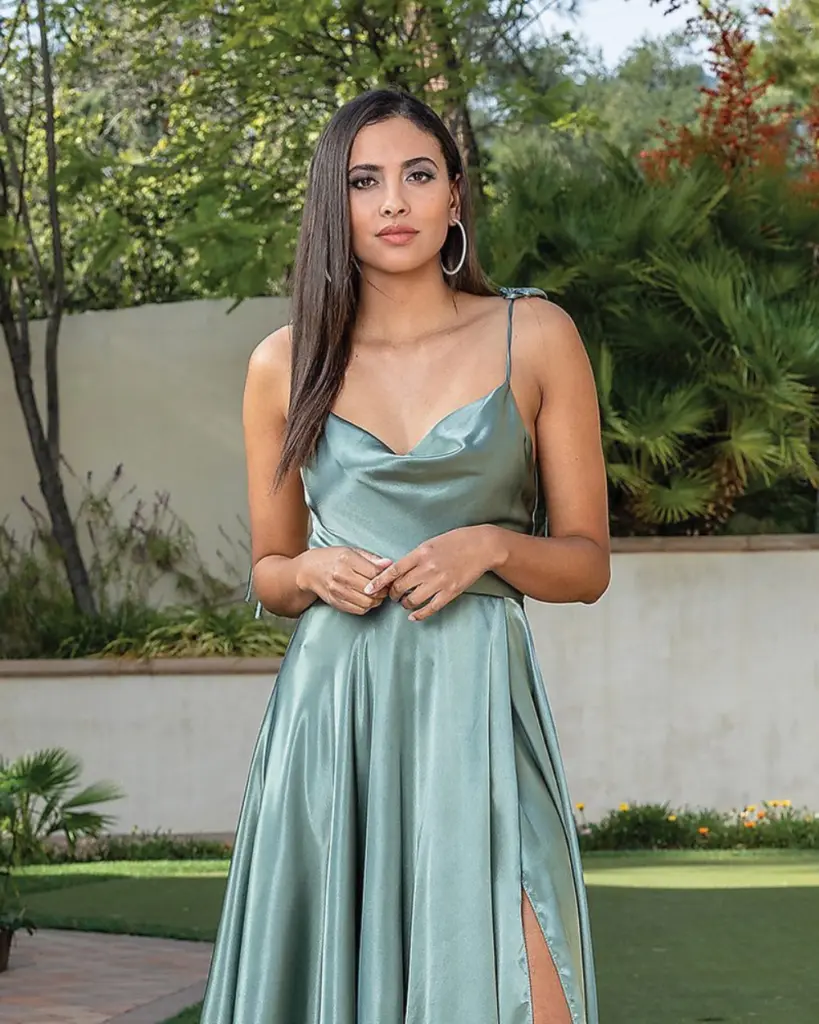 Average Pricing: $59 – $640
Size Range: XS – 3XL
You guessed it! Simply Dresses is exactly what you think it is. If you need a dress, you can shop based on the occasion, style, color, or price to find your ideal piece.
Depending on the style you want to buy, their dresses range in price from $20 to $500. Their sizing ranges from 0 to 24, unless they sell out of a certain size.
---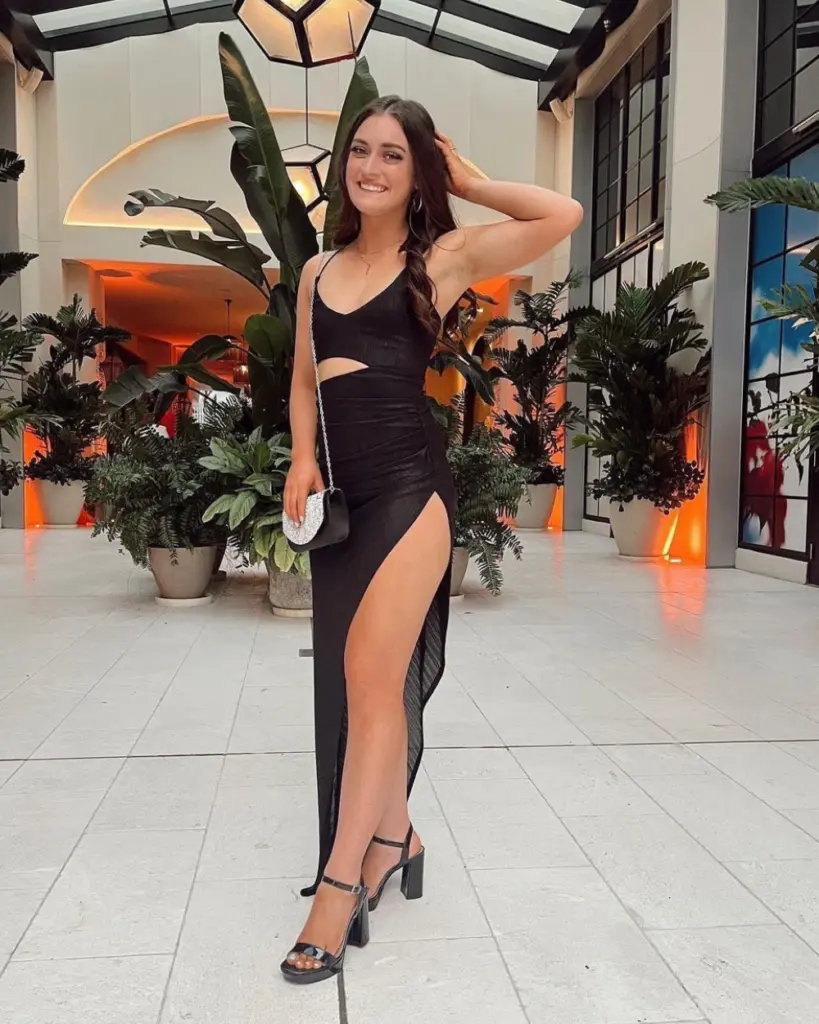 Average Pricing: $10 – $150
Size Range: 2XS – XL
Based in LA, Lucy in the Sky is an elegant, fashion-forward dress brand. They provide their customers with upscale streetwear for every occasion throughout the year.
Recently adding a swimwear collection, they have focused on crafting summer, prom, homecoming, holiday, and casual dresses.
RELATED: 12 Stores Like Lucy In The Sky For Trendy Looks
---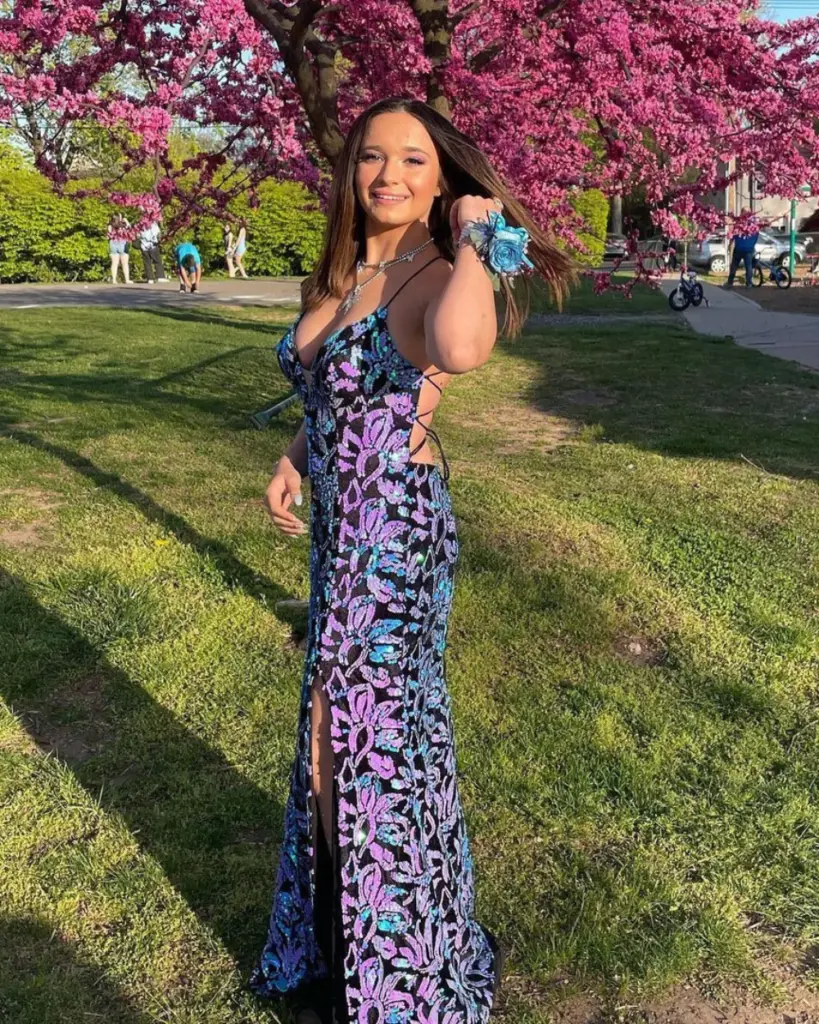 Average Pricing: $19 – $1493
Size Range: XS – 3XL
Even though prom season is over, that doesn't mean elegant dresses are thrown out. Promgirl is not just for those special occasions, but also a fun site to find stunning staple pieces for your closet.
Pricing is higher with their highest dress coming in at about $800, but the quality is worth the investment.
---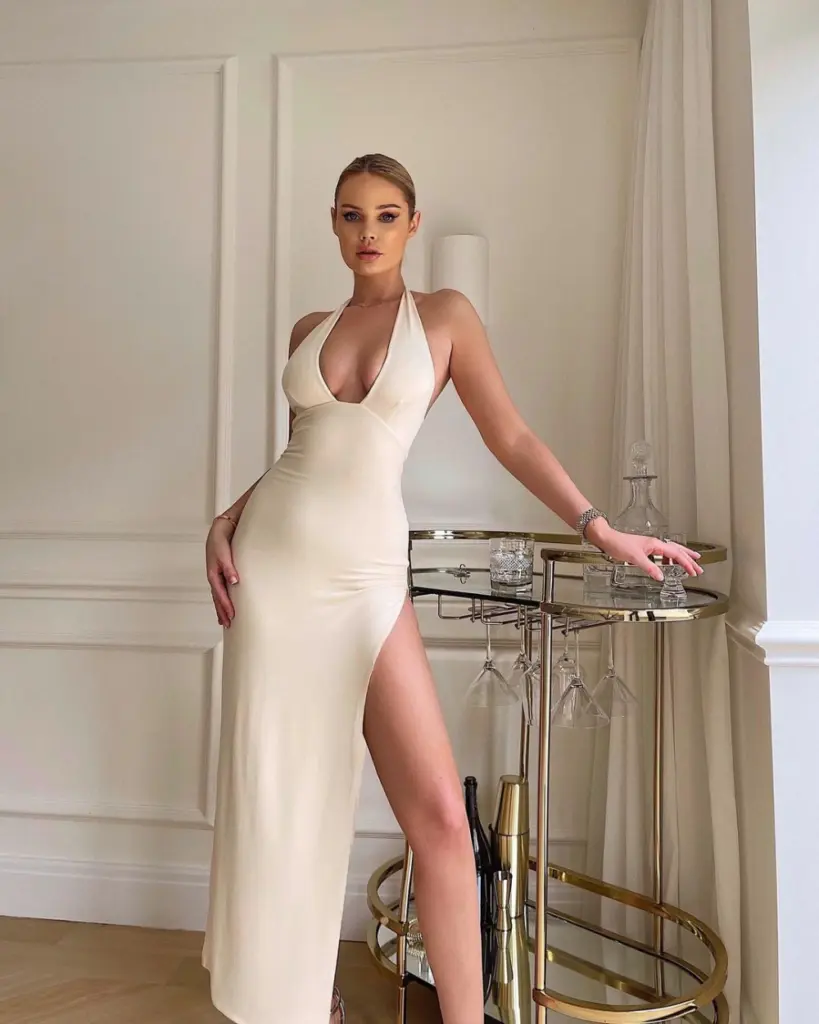 Average Pricing: $14 – $110
Size Range: XS – 2XL
Ranked as the 5th most engaged UK clothing retail social media brand in 2019, Oh Polly has 5 different office locations to continue growing their iconic brand.
They do many designer collaborations to bring customers new, innovative designs along with their personal collections of swimwear, clothing, dresses, and more.
---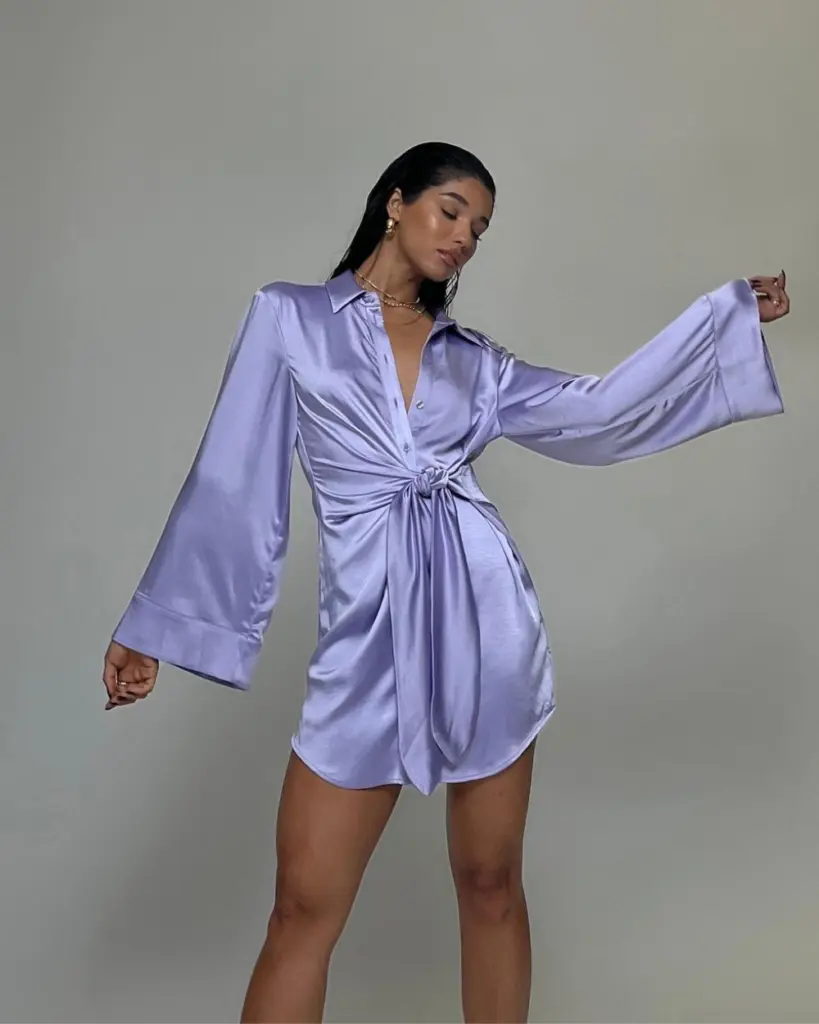 Average Pricing: $10 – $1000
Size Range: 2XS – 4XL
Revolve is labeled a next-generation premium lifestyle brand that focuses on bringing Millennials and Generation Z's 40,000+ products to ensure their closet is poppin'.
After 18 years of strong online business, the brand brings sustainability, diversity, inclusion, social responsibility, and an interest in their community to the forefront of their brand.
---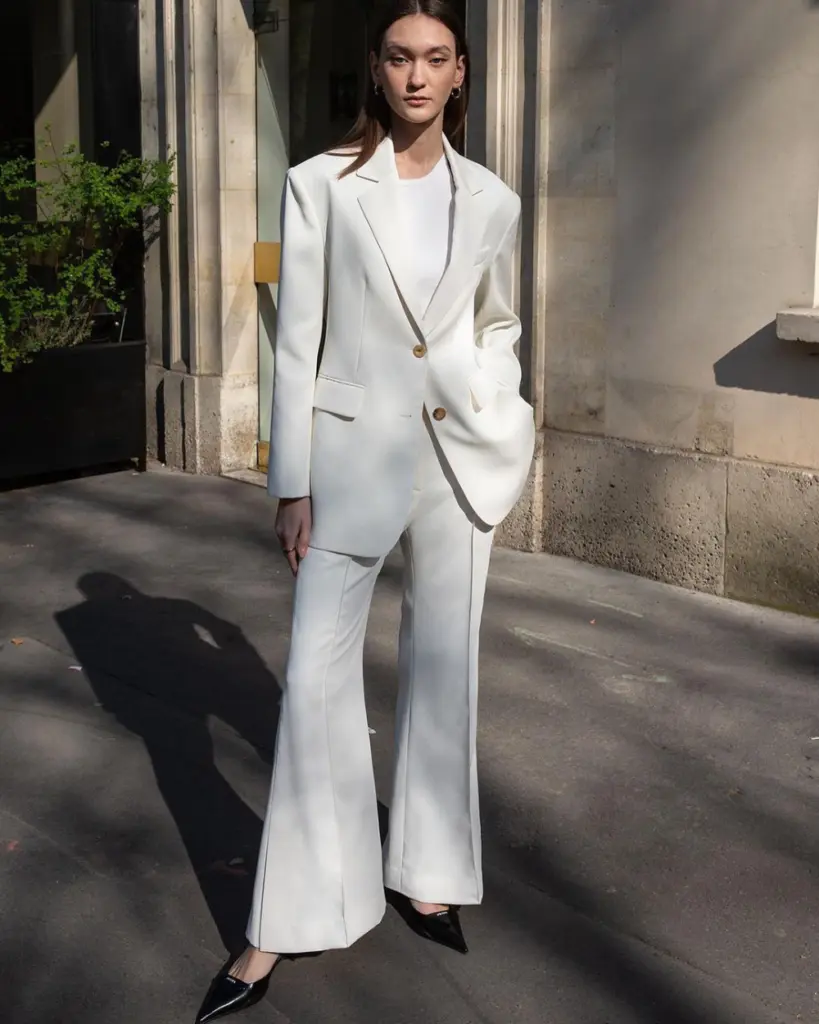 Average Pricing: $59 – $249
Size Range: XS – XL
Founded in the U.S. in 2006 and manufacturing in South Korea and California, Pixie Market brings elegant, classic twists to closet staple pieces.
The neutral tones used emphasizes the unique silhouettes and designs cut into the high-quality fabrics. Each collection, ranging from jumpsuits to accessories, gives customers confidence-building garments to enhance their personal aesthetic.
Ending Thoughts
As you can see, even though Windsor is a high-quality store to shop for upscale clothing, there are so many more options you can choose from.
Whether you need formal evening dresses, wedding dresses, casual clothing, or even undergarments, these brands each provide their own unique twist on your new closet staple pieces.